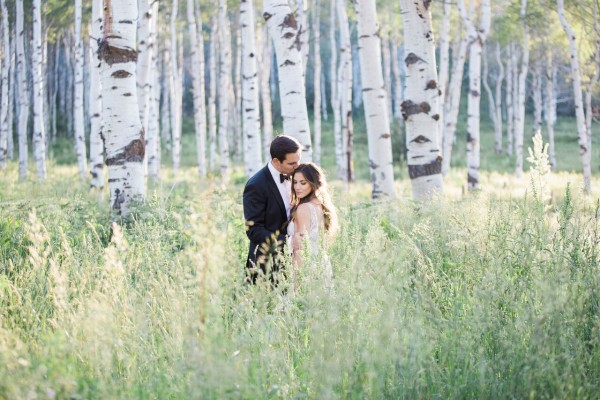 From the start, Whitney had her heart set on Flying Diamond Ranch for her wedding venue.  She grew up in Steamboat, CO, where Flying Diamond Ranch is located, so already it was a match made in heaven.  Whitney quickly fell in love with the forest of Aspen trees that would surround her ceremony, the clear tent with rod iron chandeliers, and the stunning scenery encompassing the ranch. Throughout the planning process, we stayed true to Whitney's Colorado roots by incorporating lots of greenery and wood textures, while adding touches of chic decor.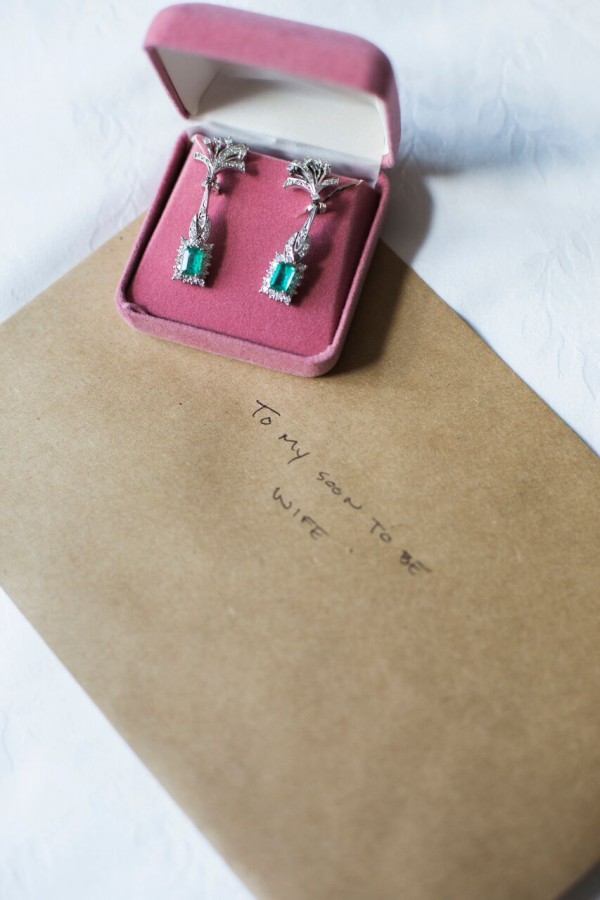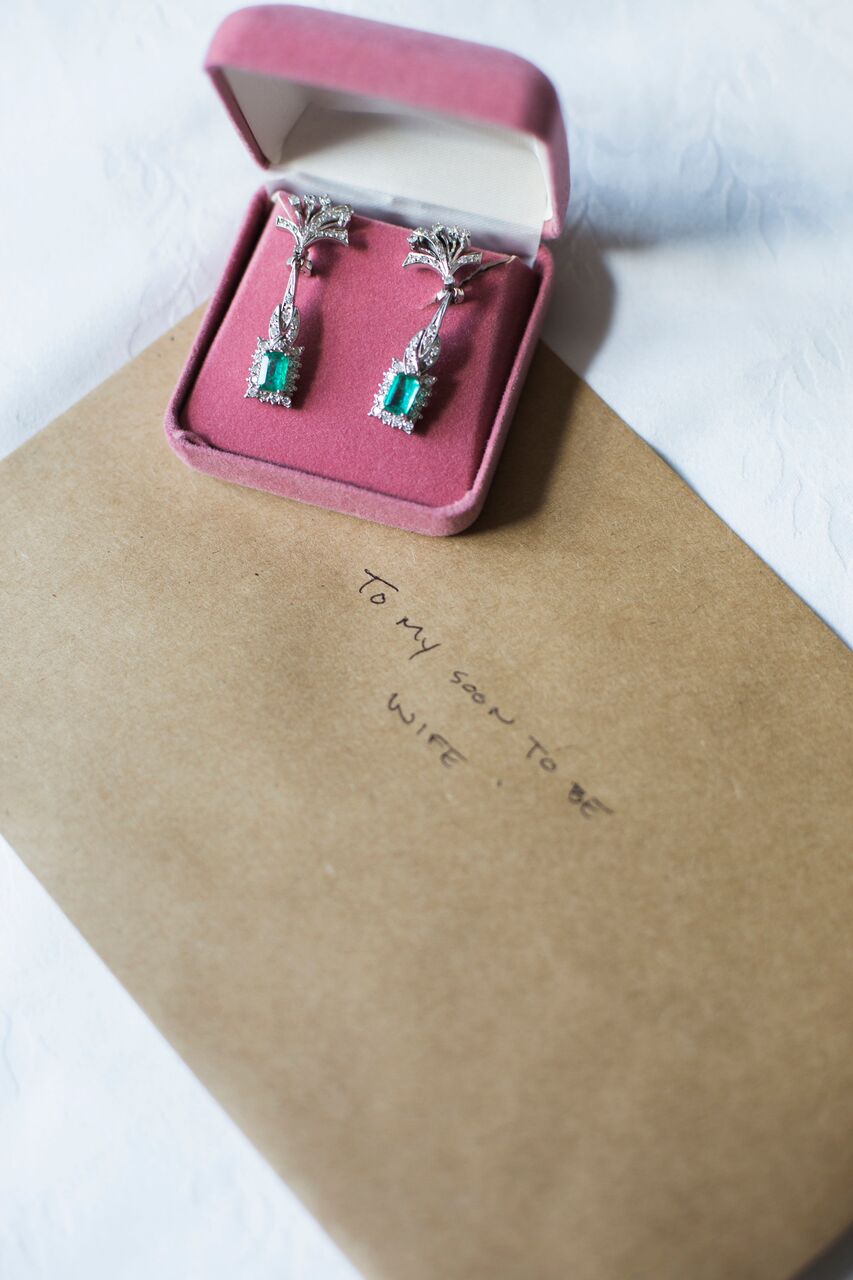 On the day of the wedding, Whitney and Marco opened each other's gifts while getting ready.  Whitney wanted a traditional first look at the ceremony, so the excitement continued to build throughout the day.  The ceremony was staged in the forest of Aspen trees, with wood wine barrels framing the aisle, as well as a gorgeous floral arch as a backdrop for Whitney and Marco.  As the music changed and everyone turned to look for the bride, Whitney rolled up in a vintage Clénet that her grandfather owns.  It was one of the most unique entrances we have seen, especially since only 90 people in the world own a Clénet.  You can bet we took VERY good care of the car. During the ceremony, Whitney's brother, Gavin, who just so happens to be an upcoming country music star, sang a song for them.  By the end of the song, there were tears in everyone's eyes. Whitney and Marco sealed the deal with a kiss, and exited in the Clénet to go take pictures, while their guests headed straight to the bar for cocktail hour.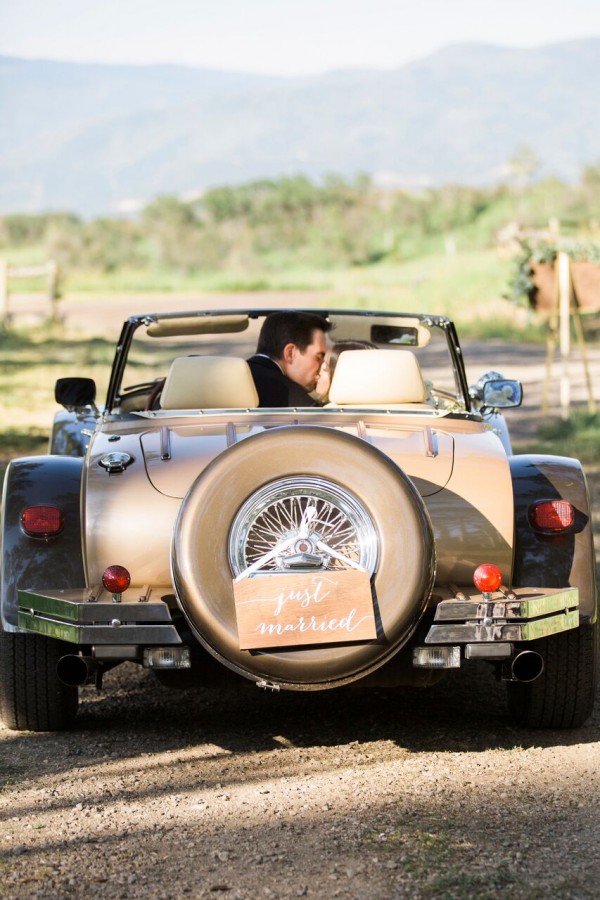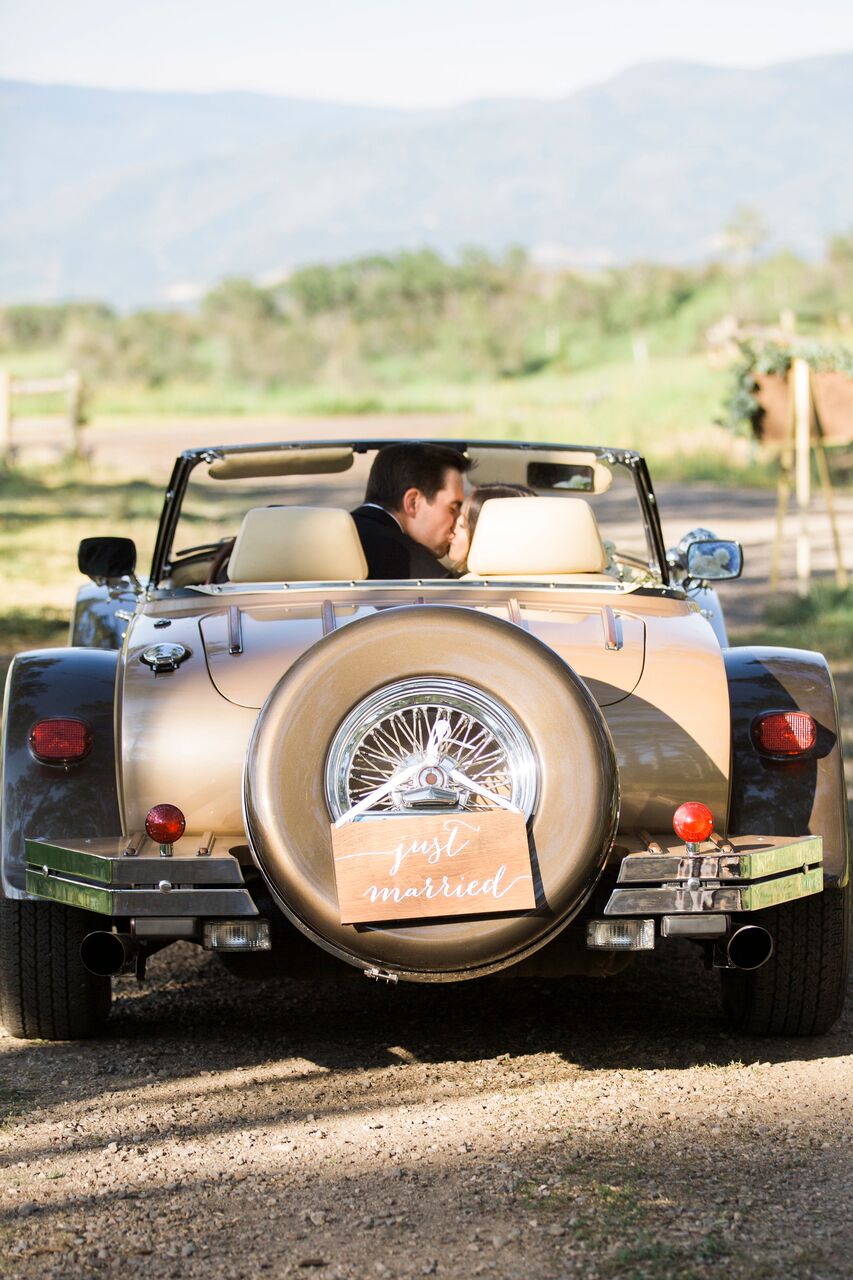 The tent we created with Whitney was adorned with greenery on each table.  Eucalyptus garlands ran the length of each farm table, with ivory and blush florals.  Above the head table, eucalyptus was hung as a floating garland, and the bride and groom's chairs were marked with a eucalyptus garland connecting them.  As the guests walked into the tent, they pulled their escort card off of an ornate gold screen.  They found their specific seat with a place card that was expertly placed (by us) in between the prongs of their fork.  The kids' table was marked with a cowhide rug, which we also had in the teepee for the kids needing a hideaway from all the grownups.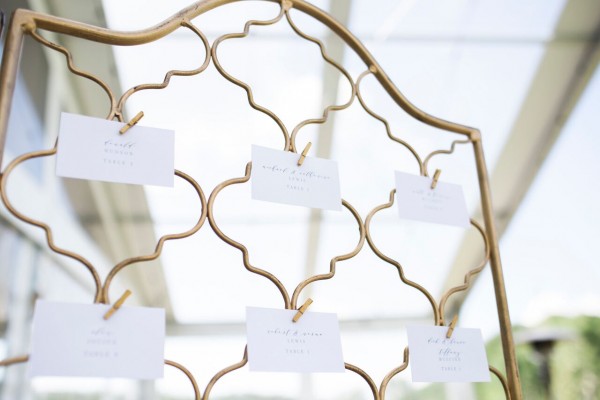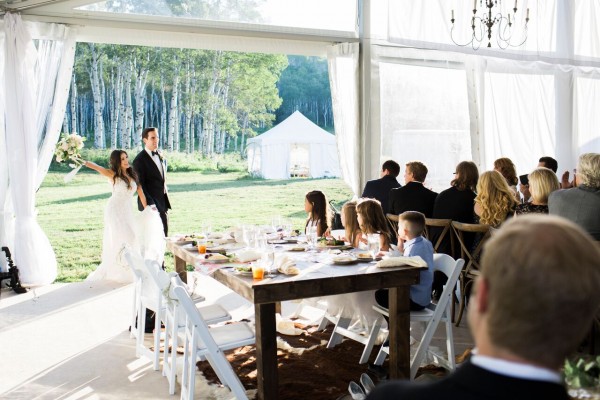 Whitney and Marco entered the tent, and cheers erupted for the newlyweds.  As the night progressed, more speeches, dances, cake cutting, and tears took place.  The best way to finish the night off was a surprise for the bride and groom, courtesy of Marco's mom: a Mariachi band riding in as the couple exited, starting another half hour of dancing and cheering.  The guests were given a 'midnight snack' churro as they entered the shuttles, and the wonderful had come to an end.  Enjoy these fabulous pictures taken by Lucky Malone Photography!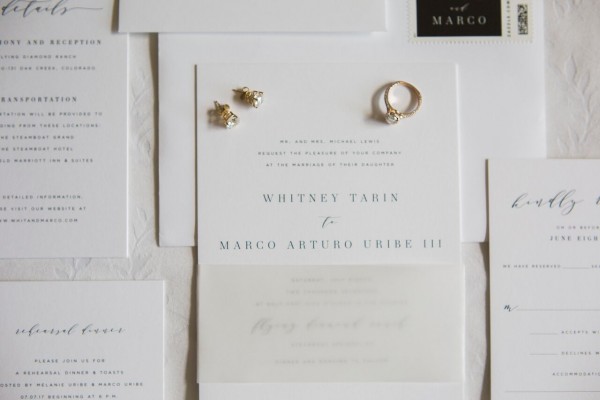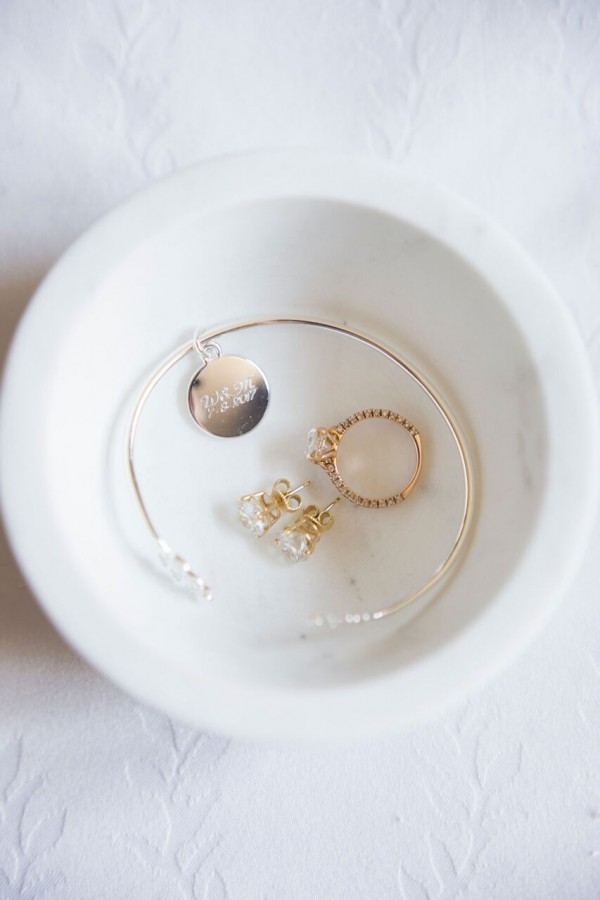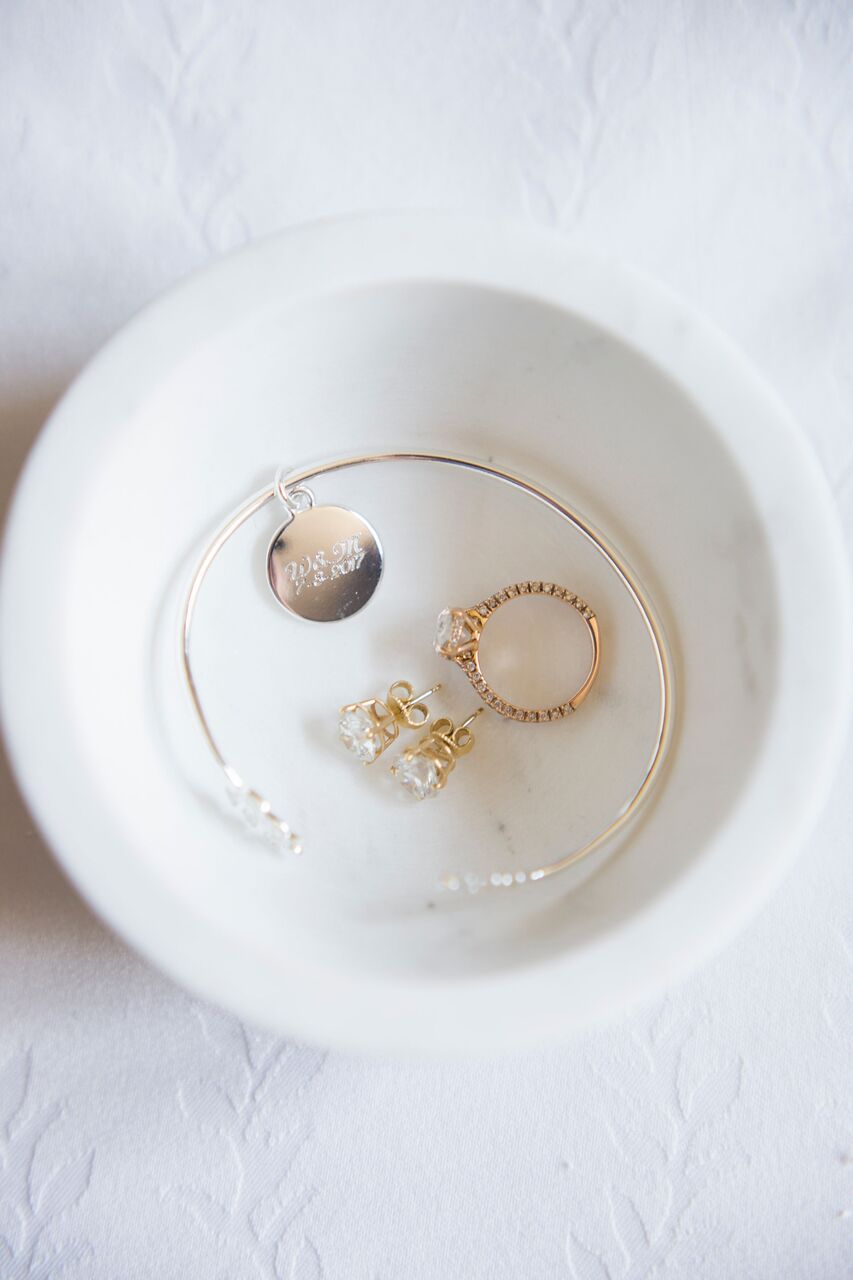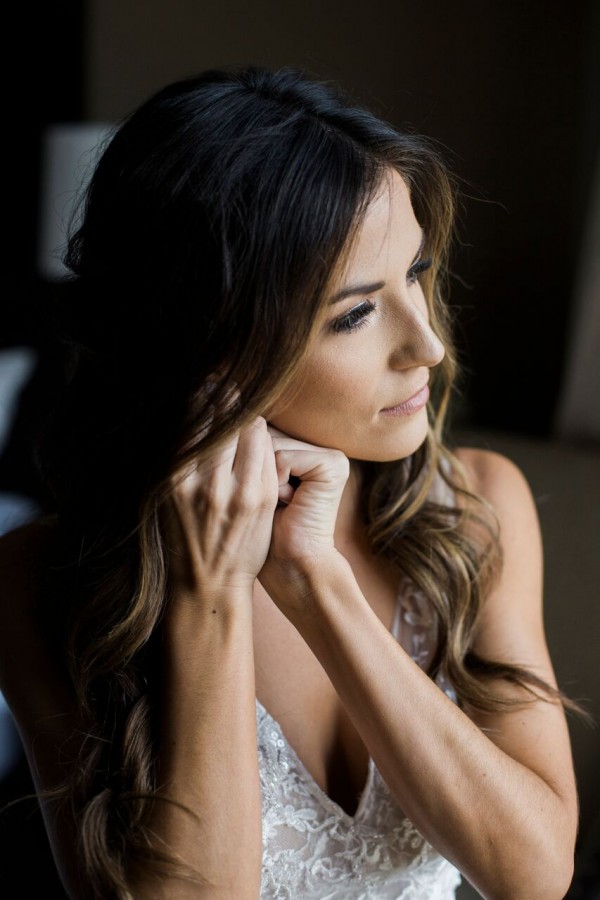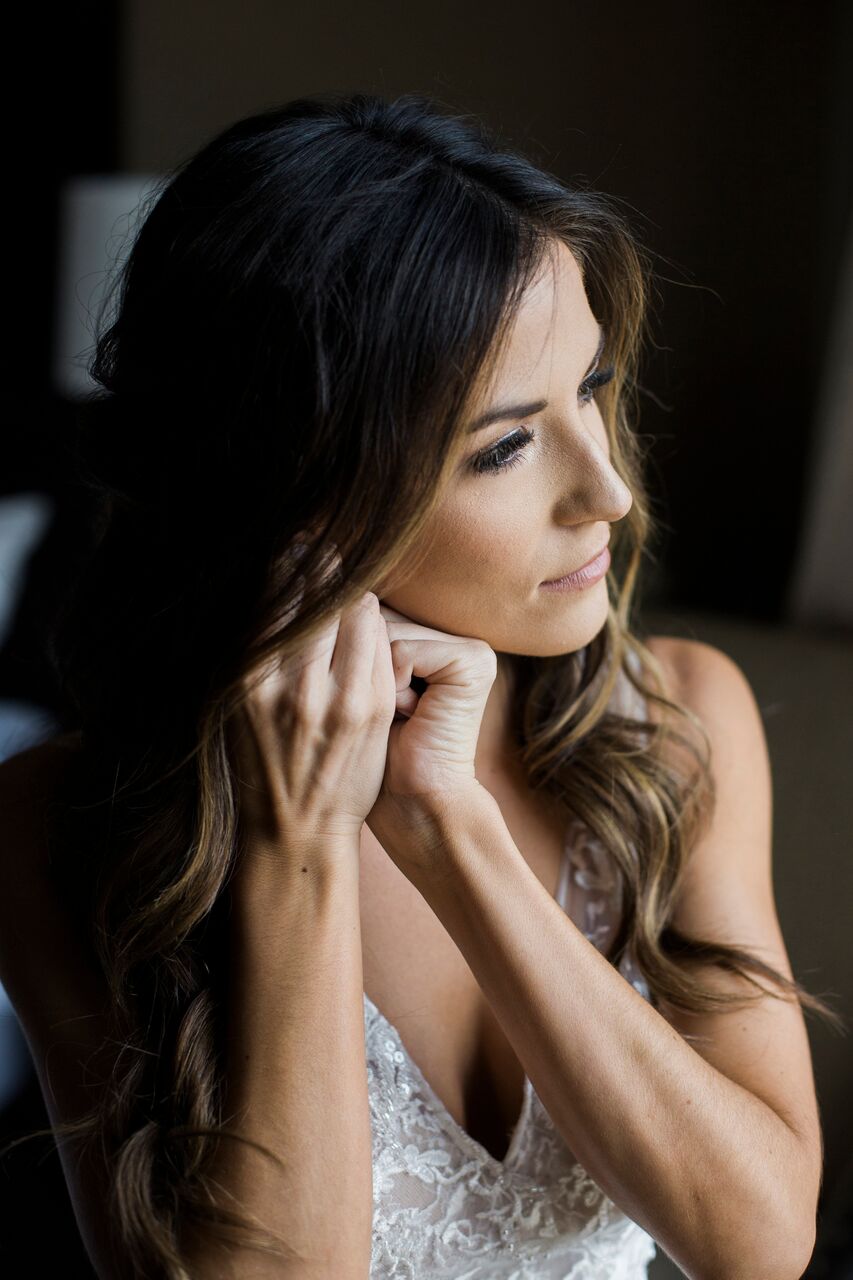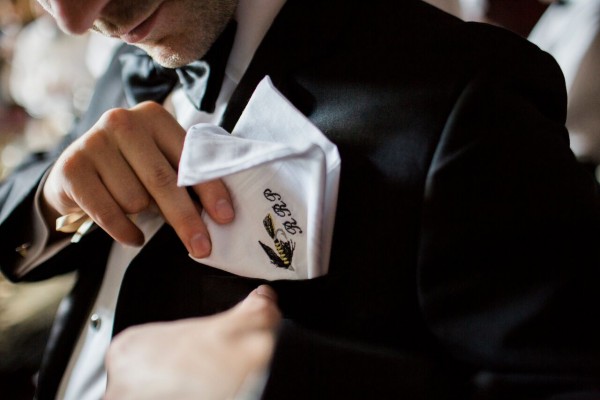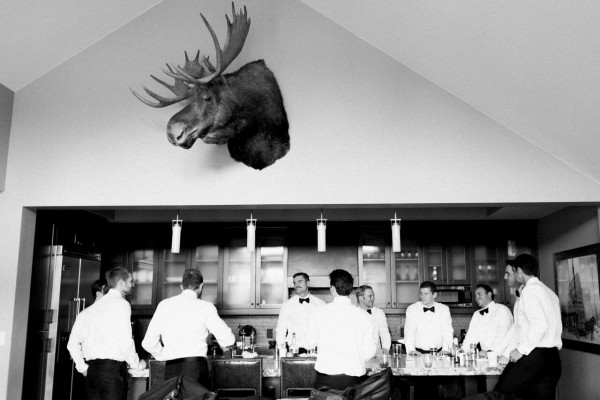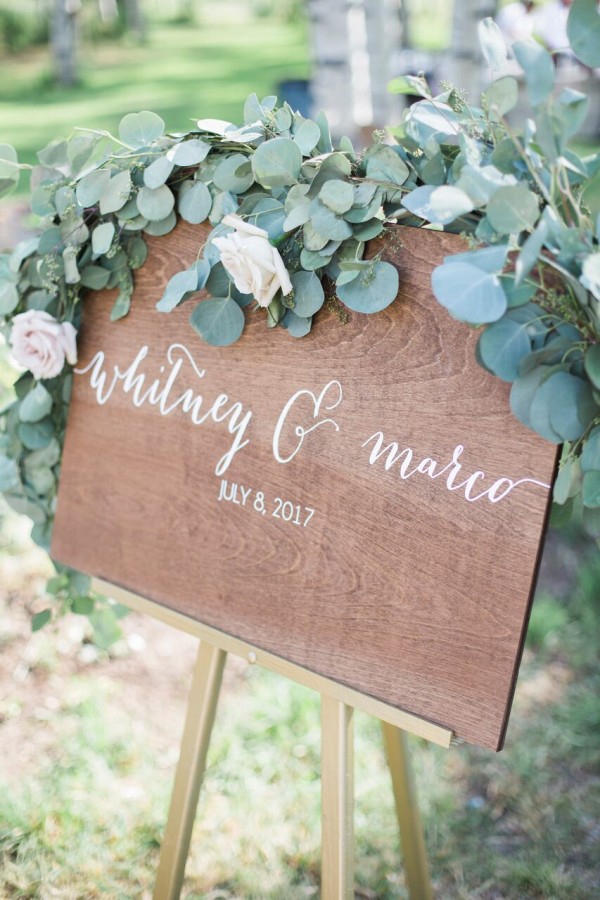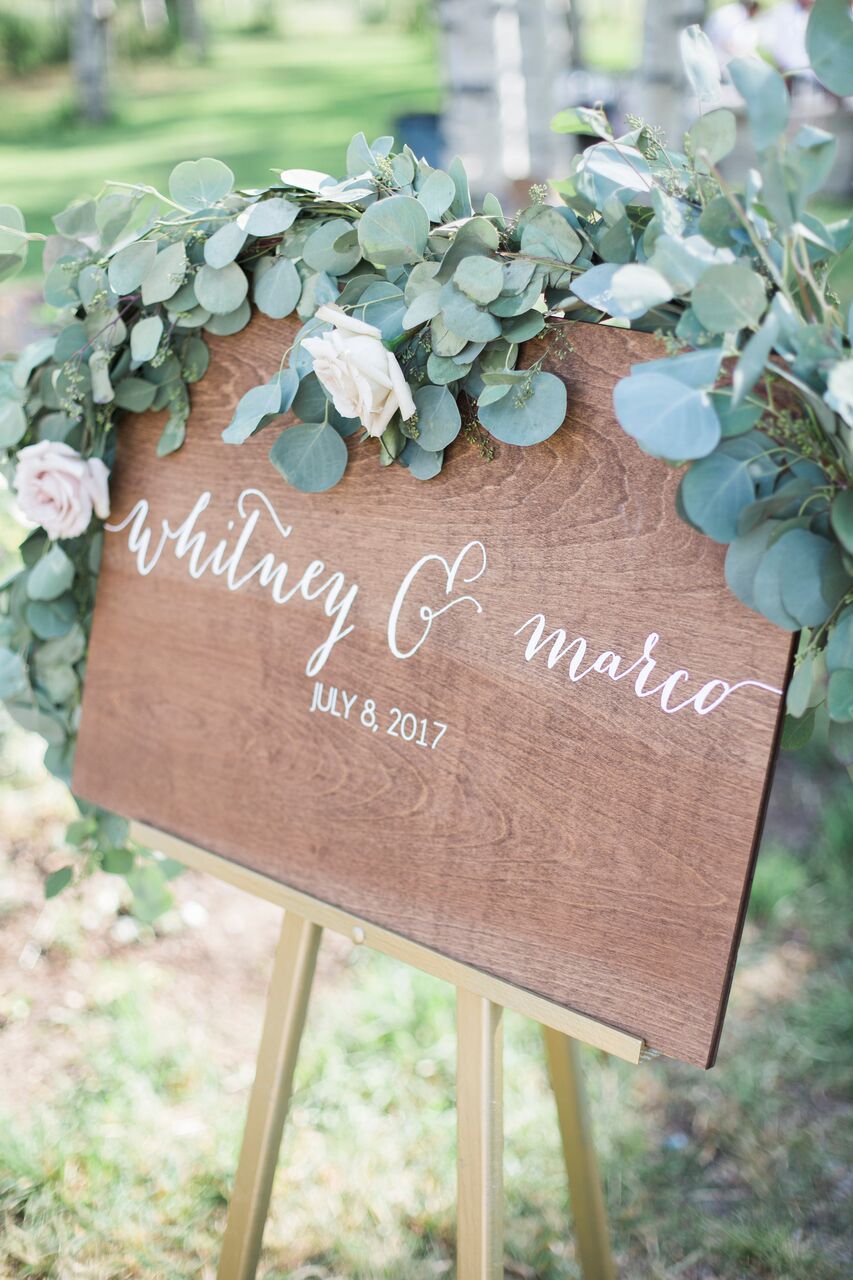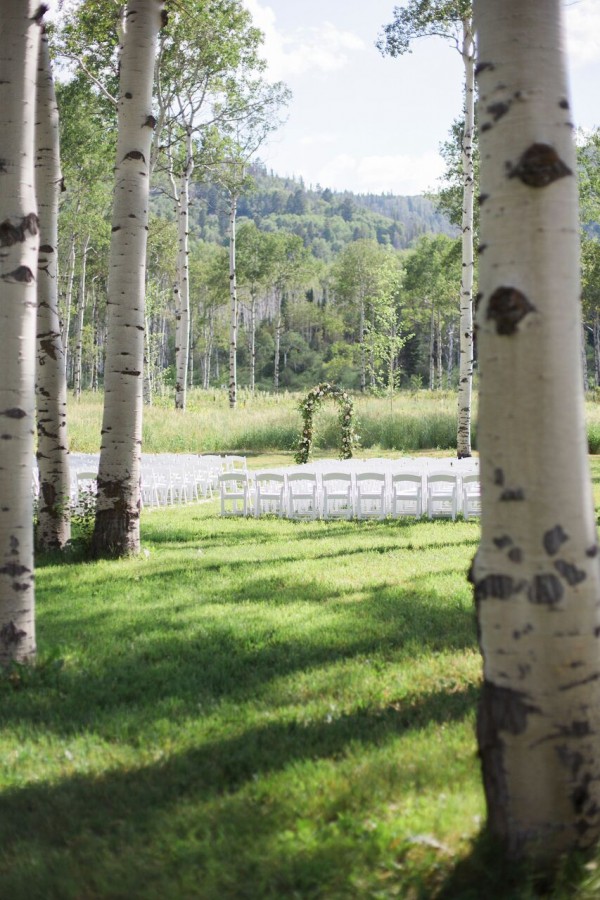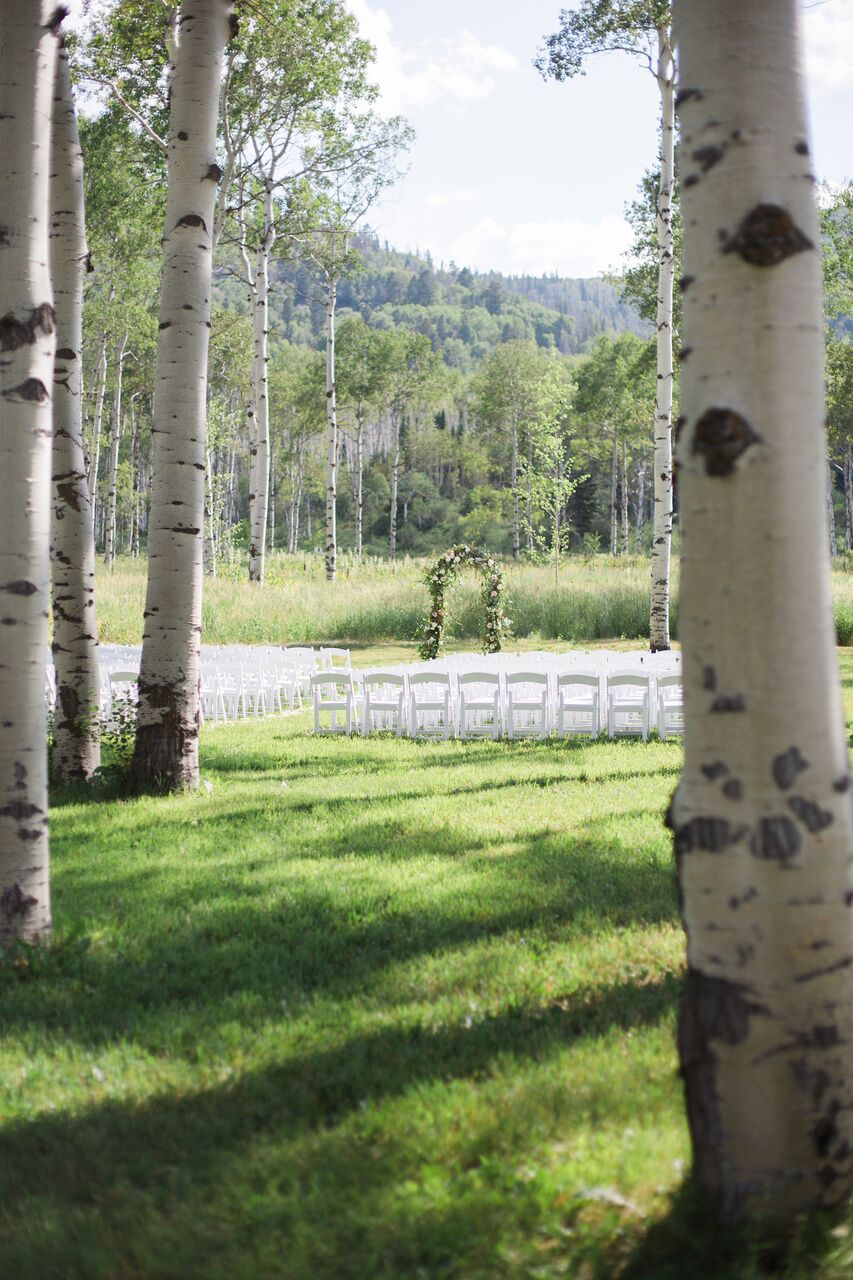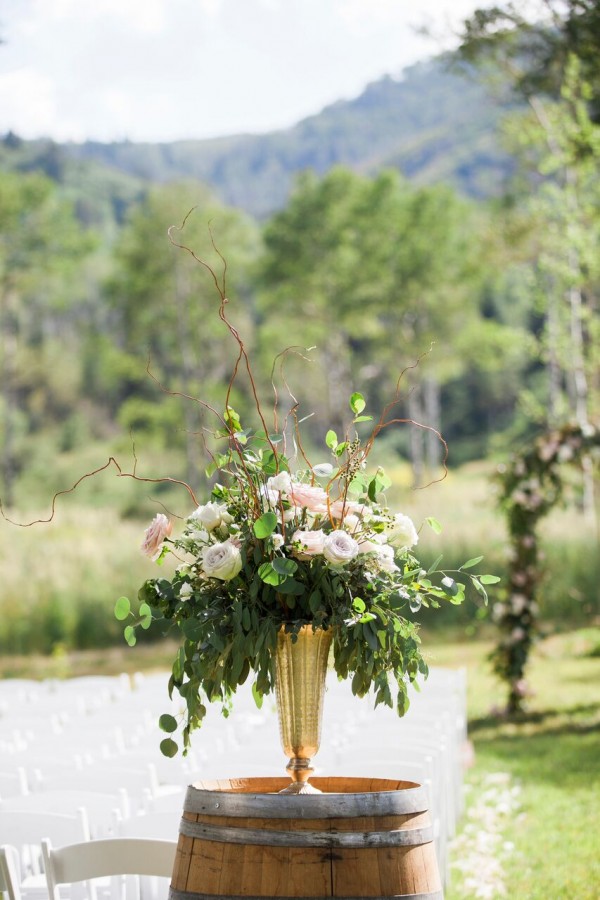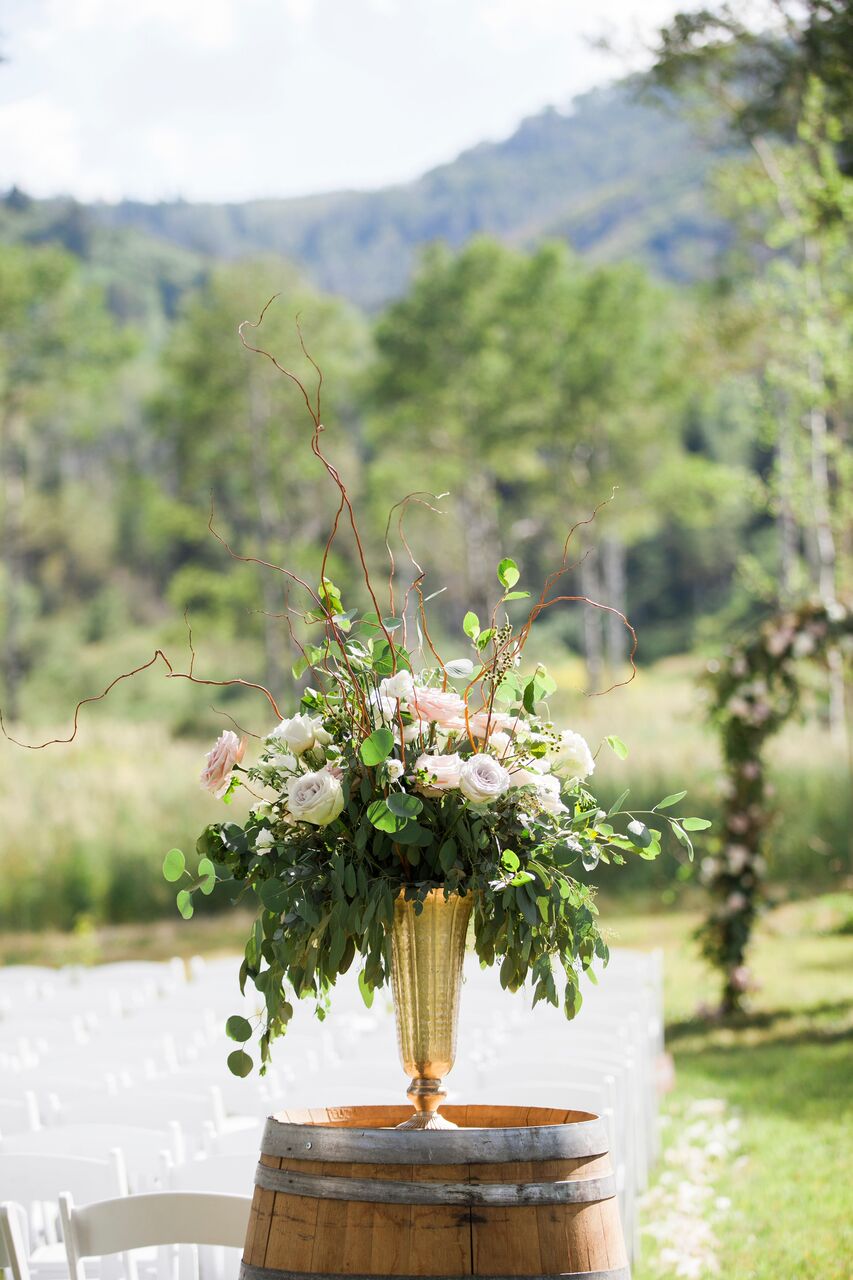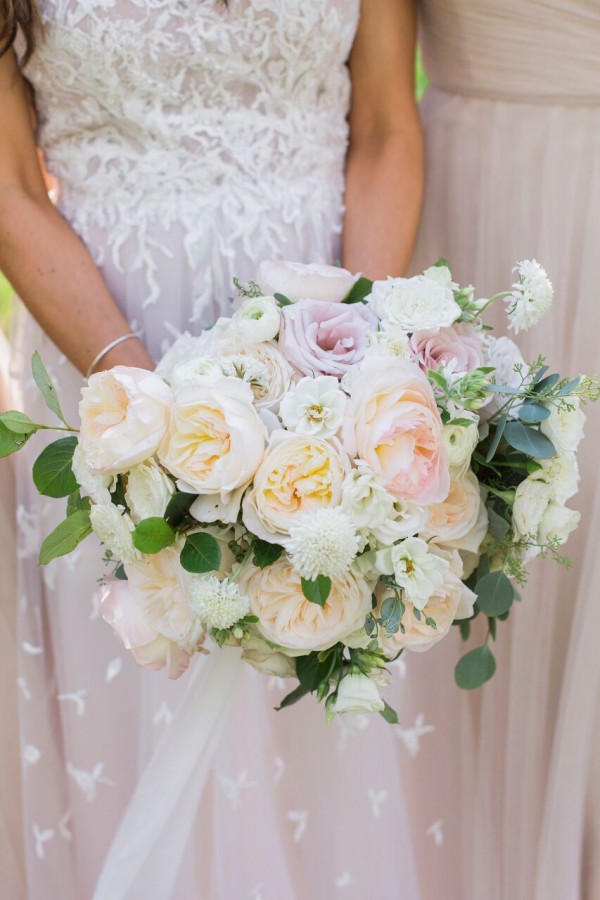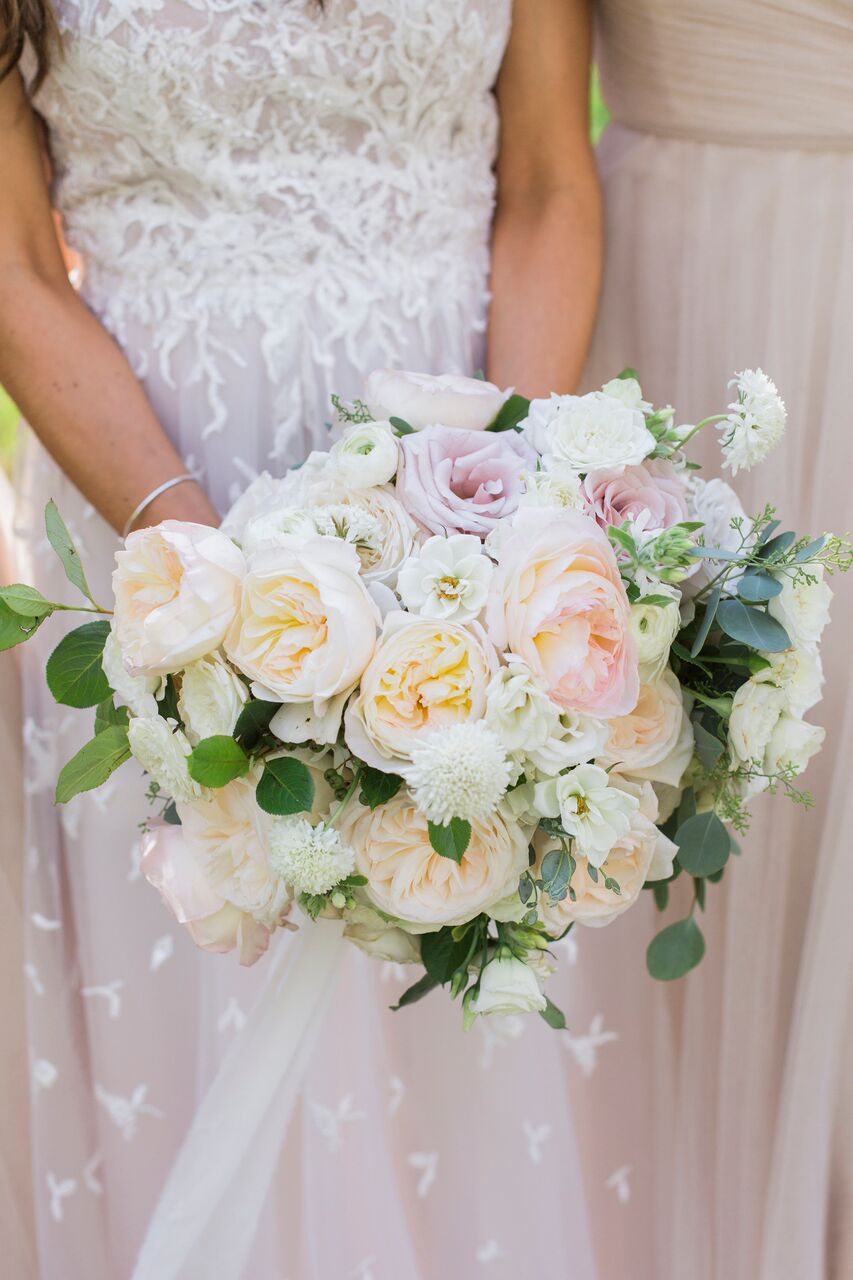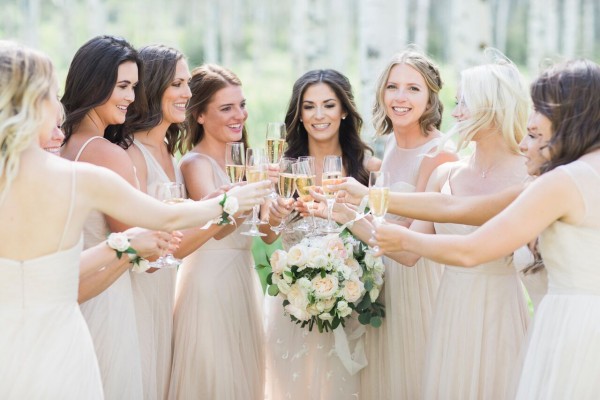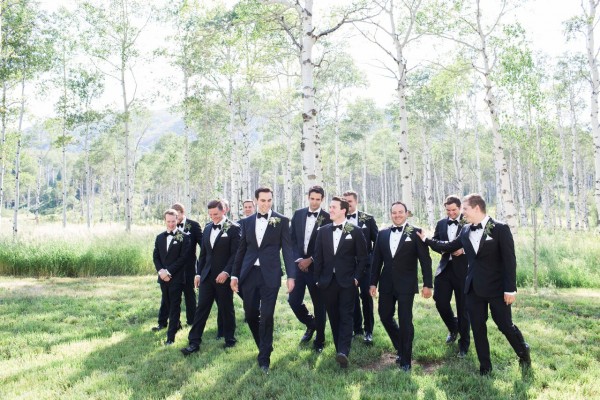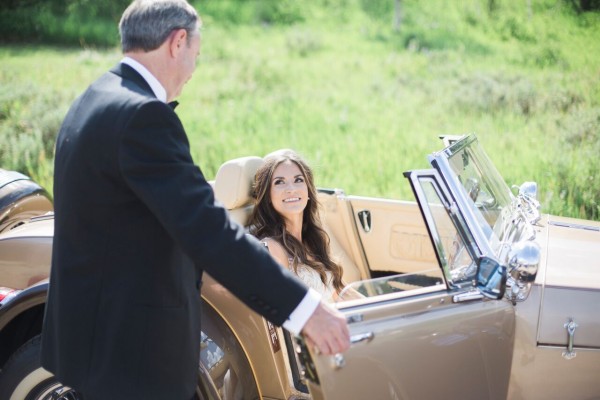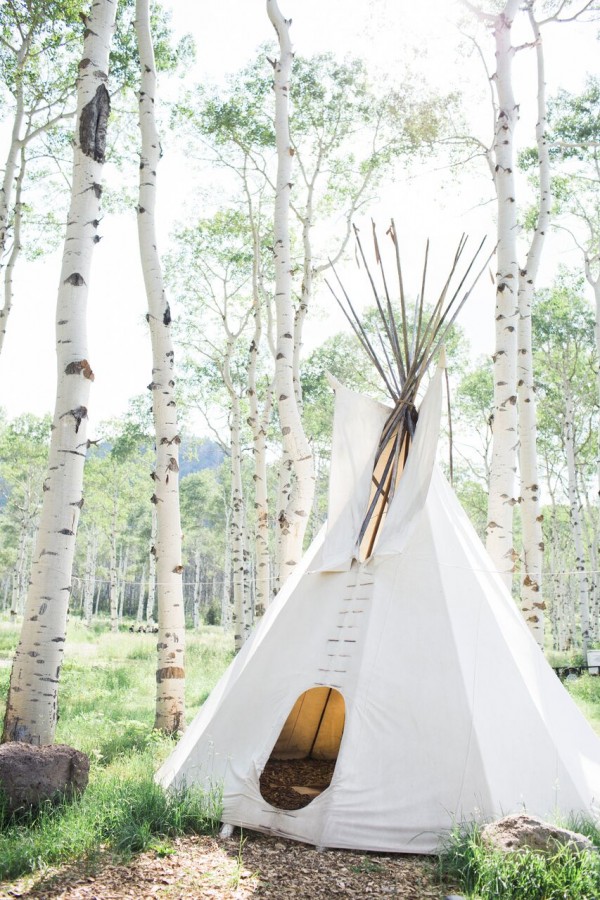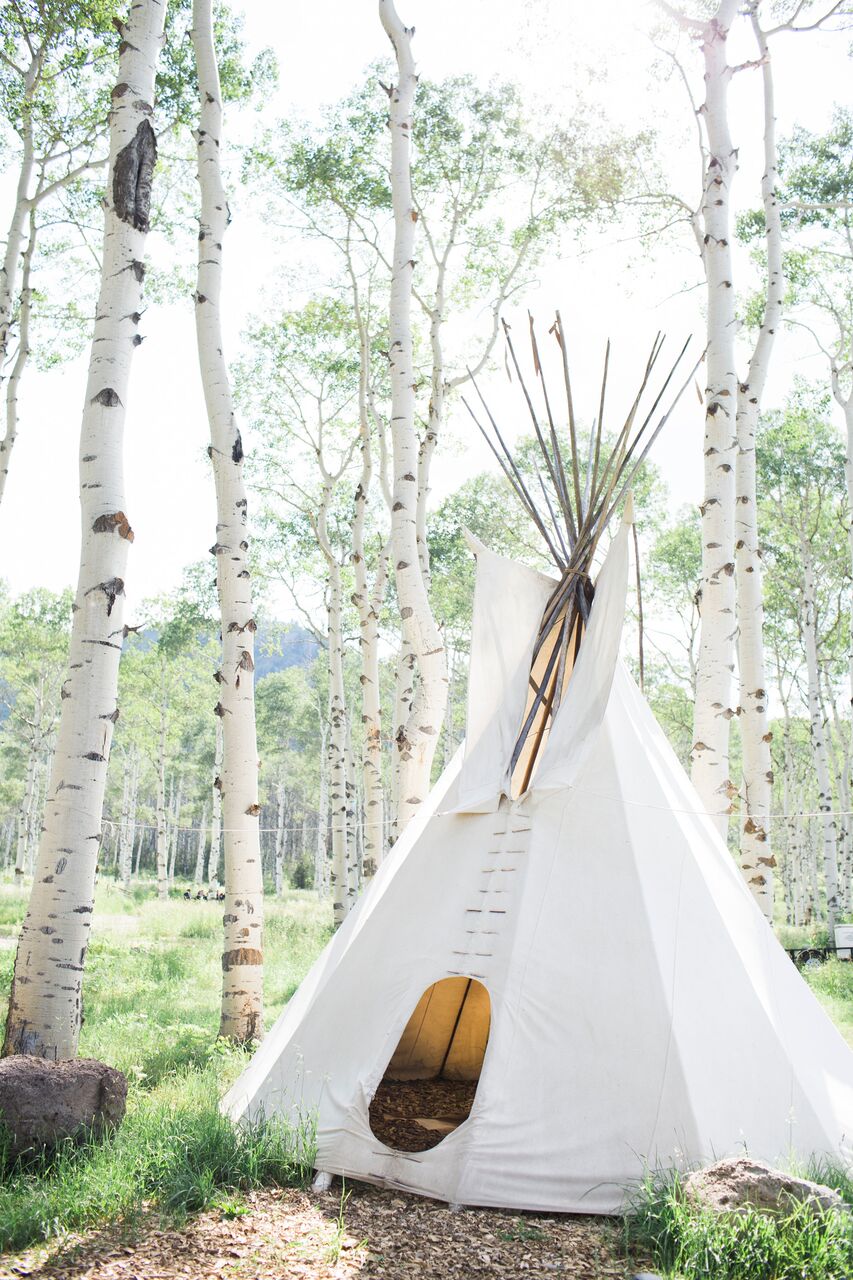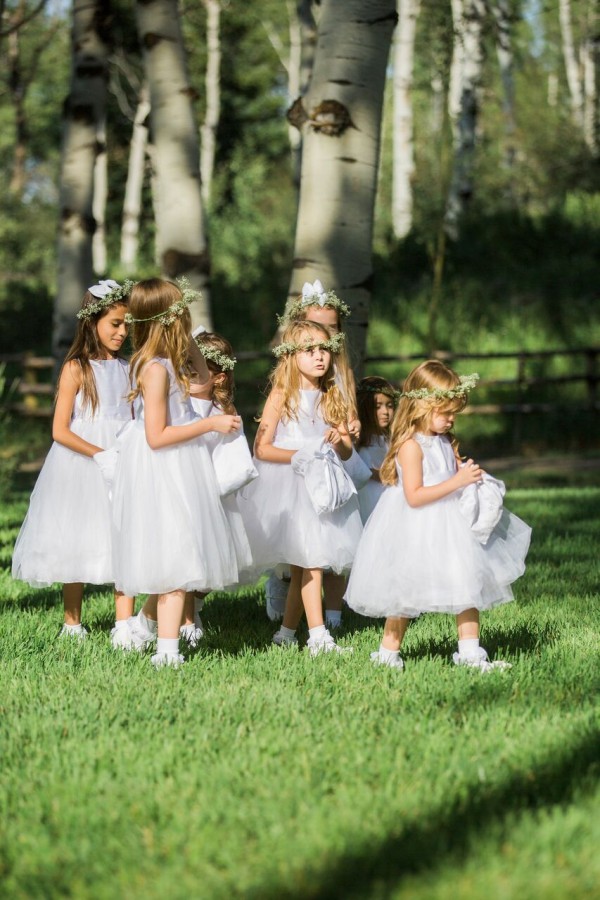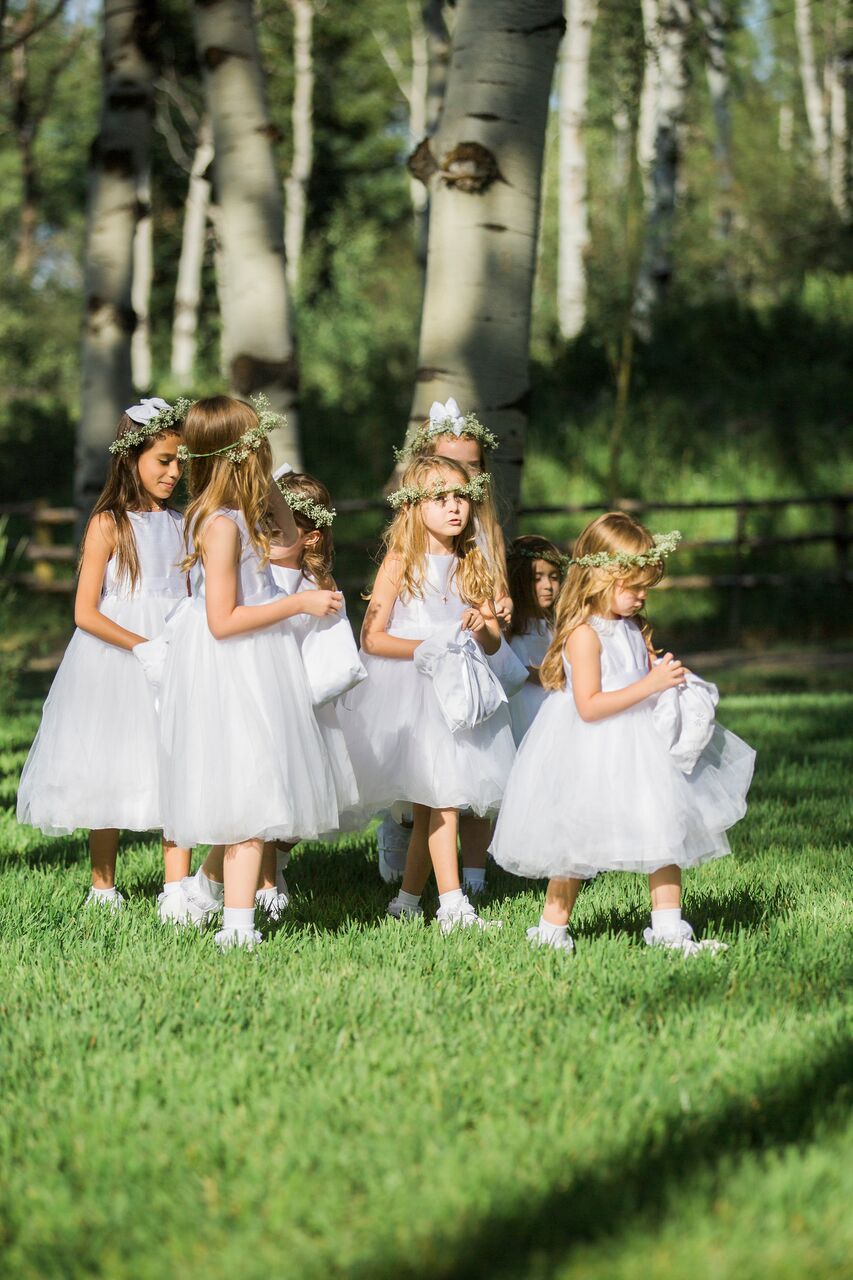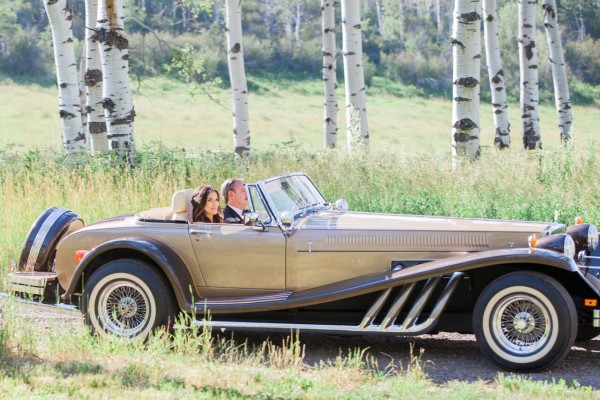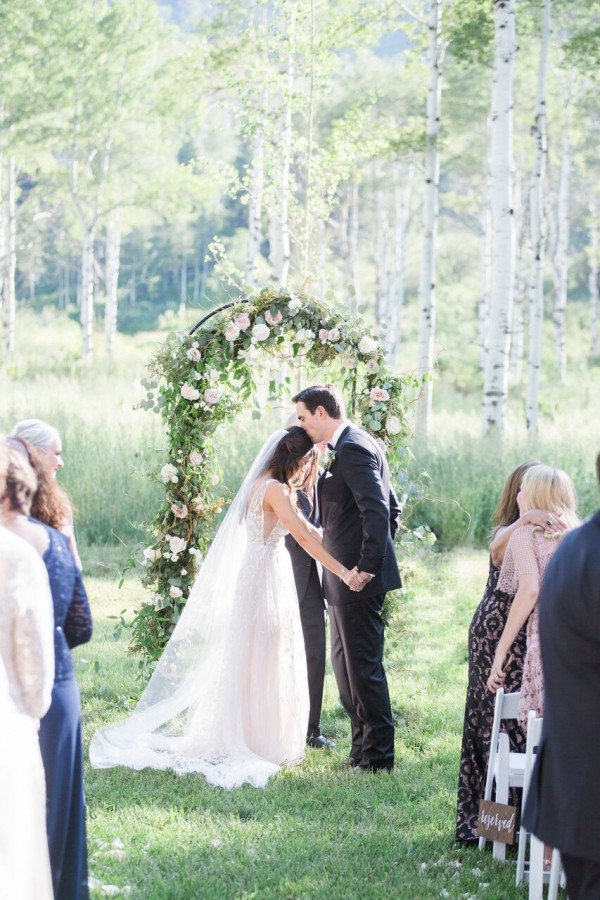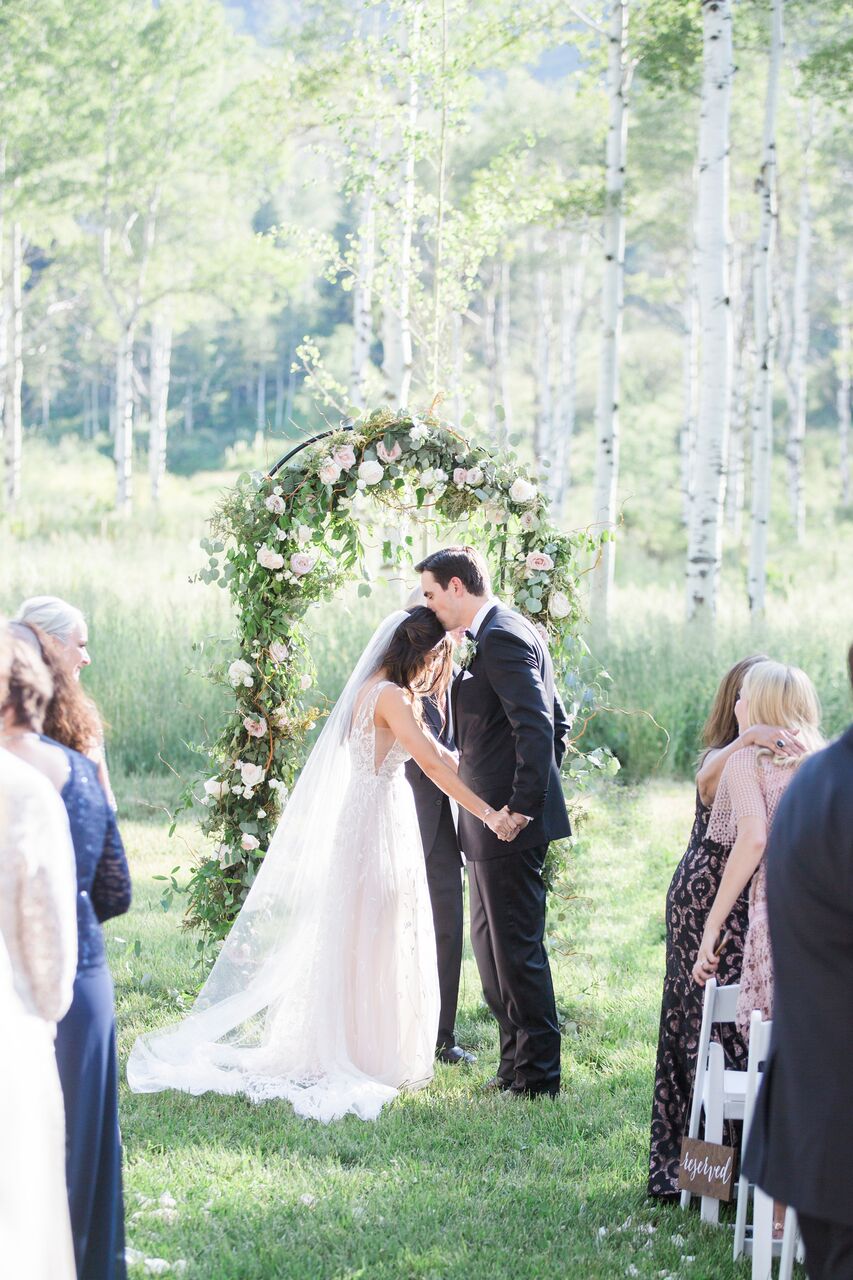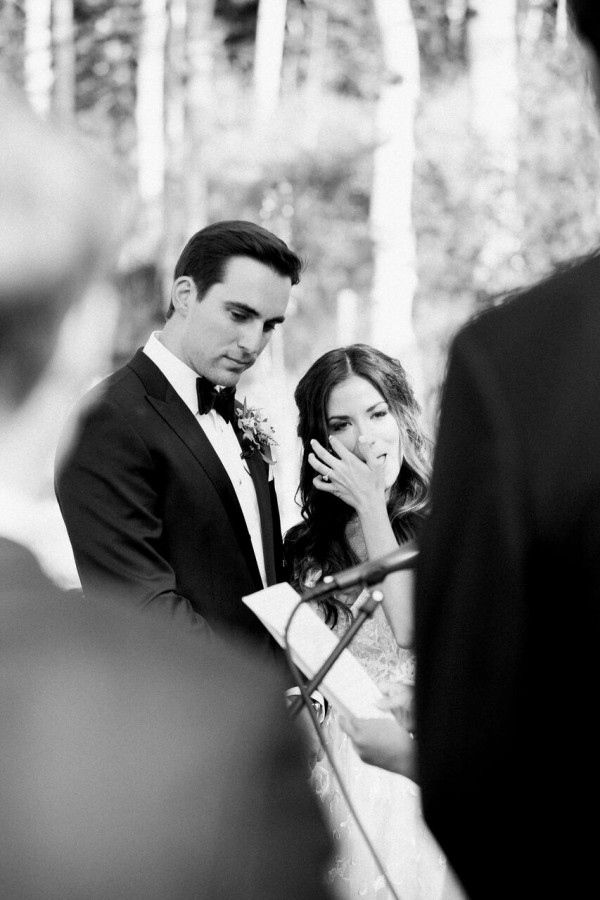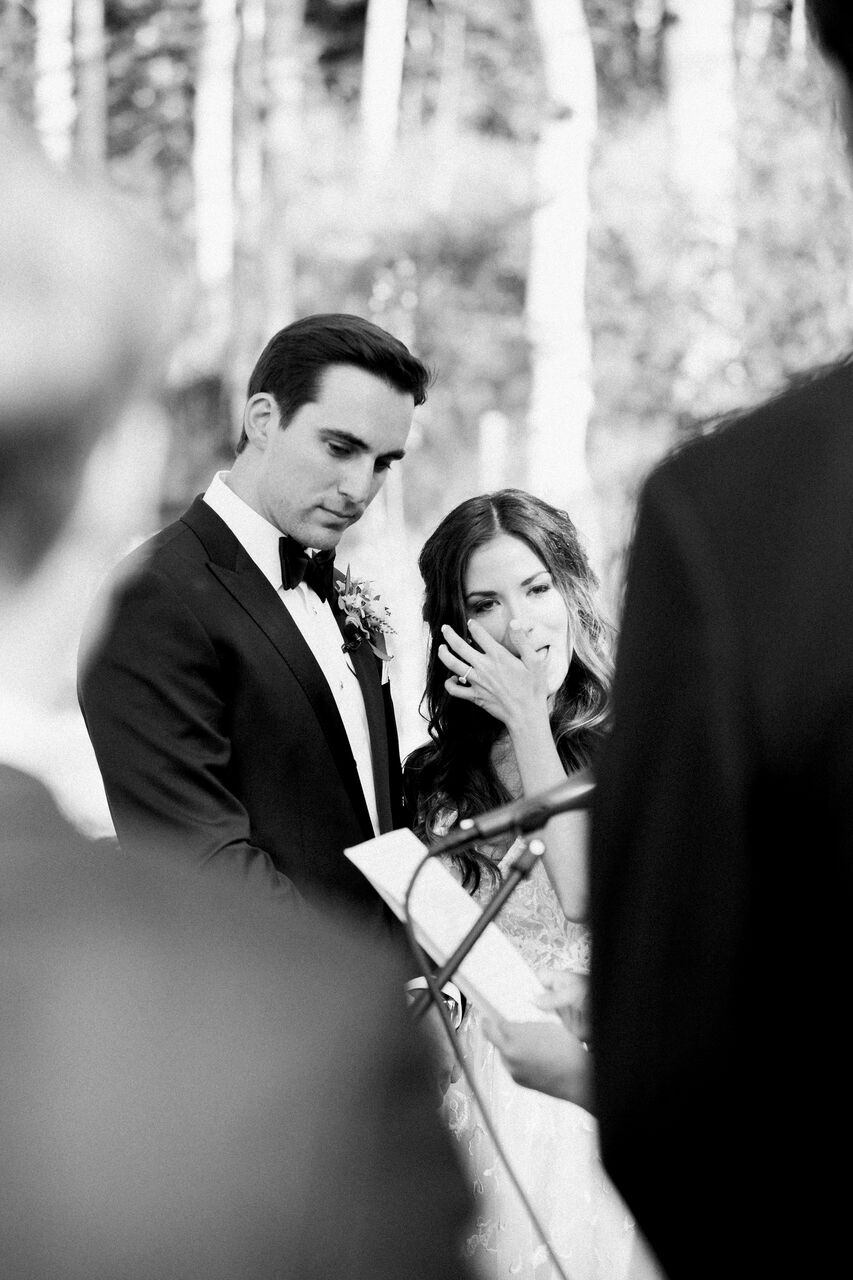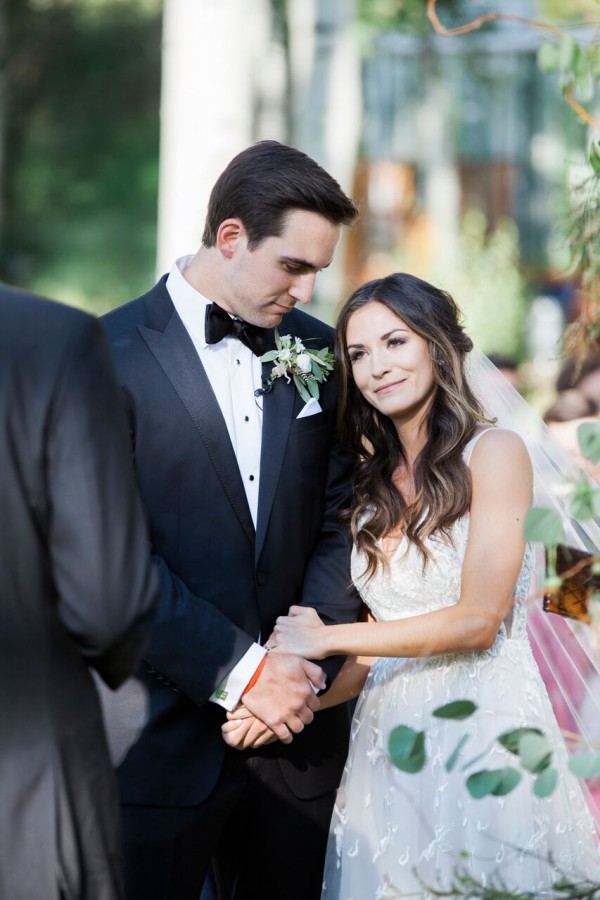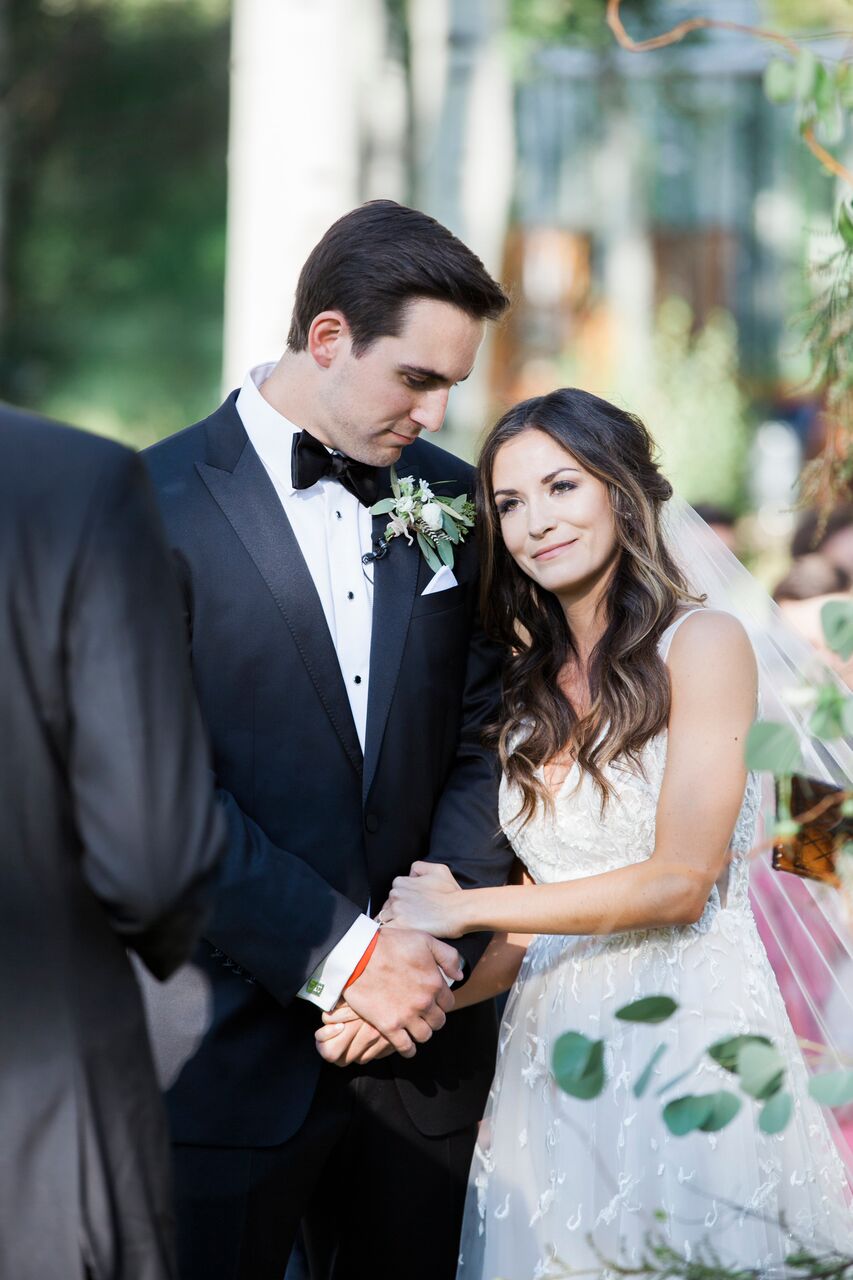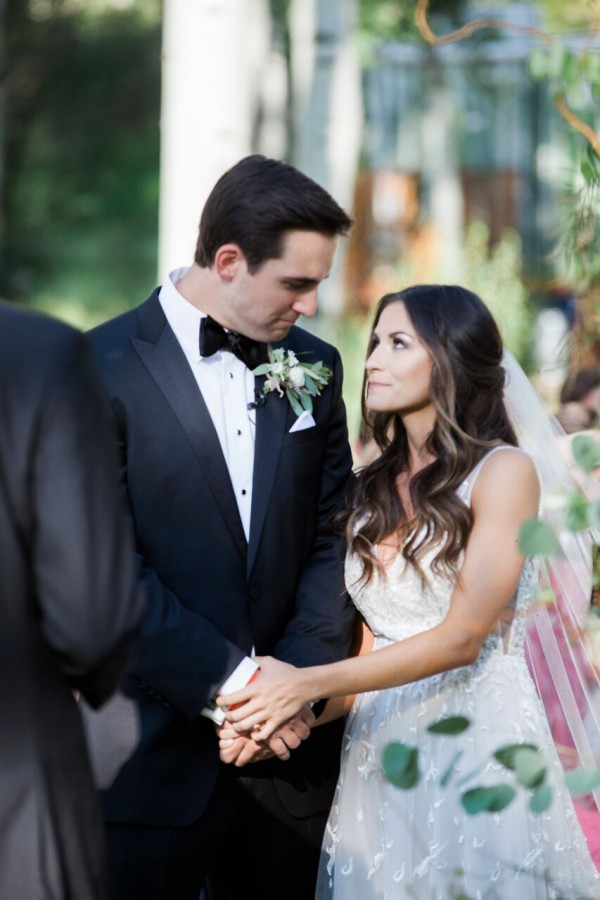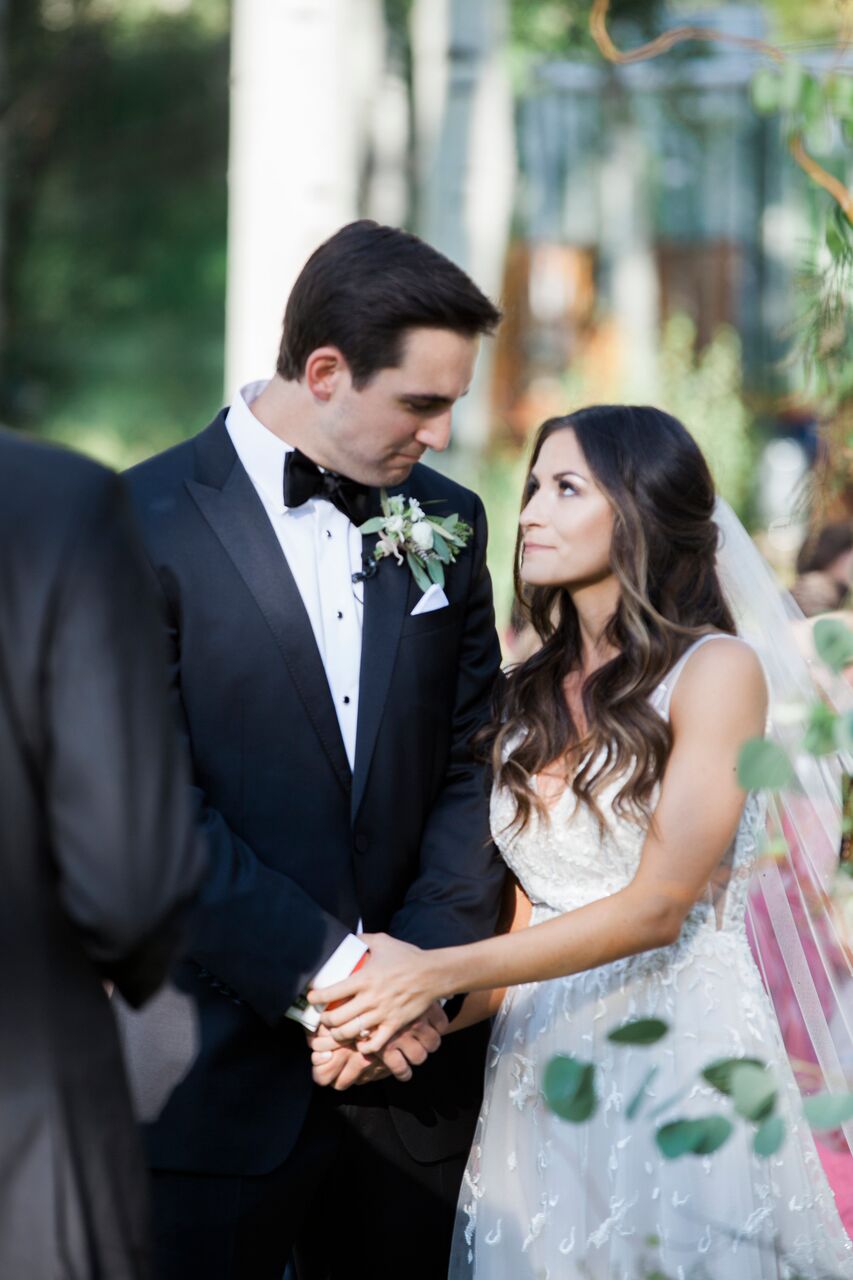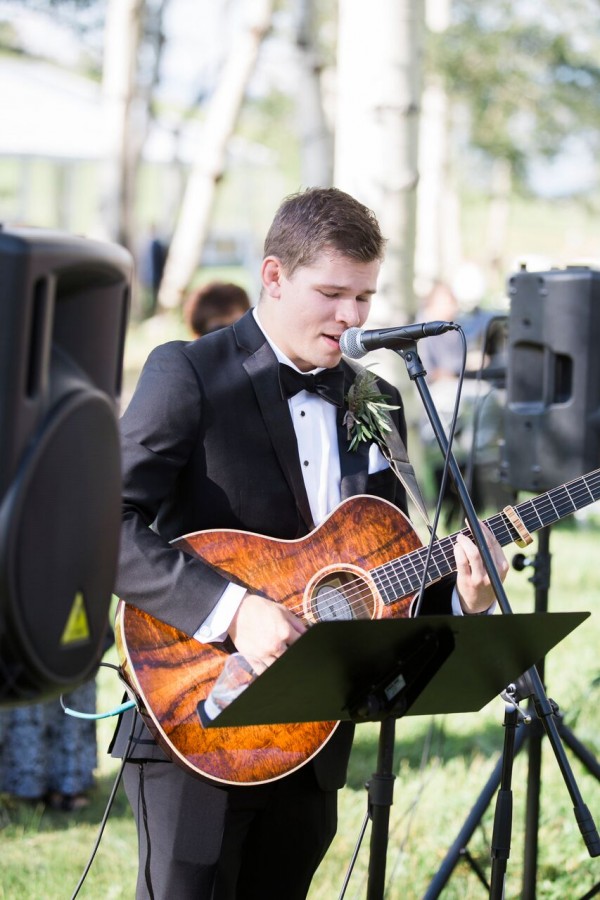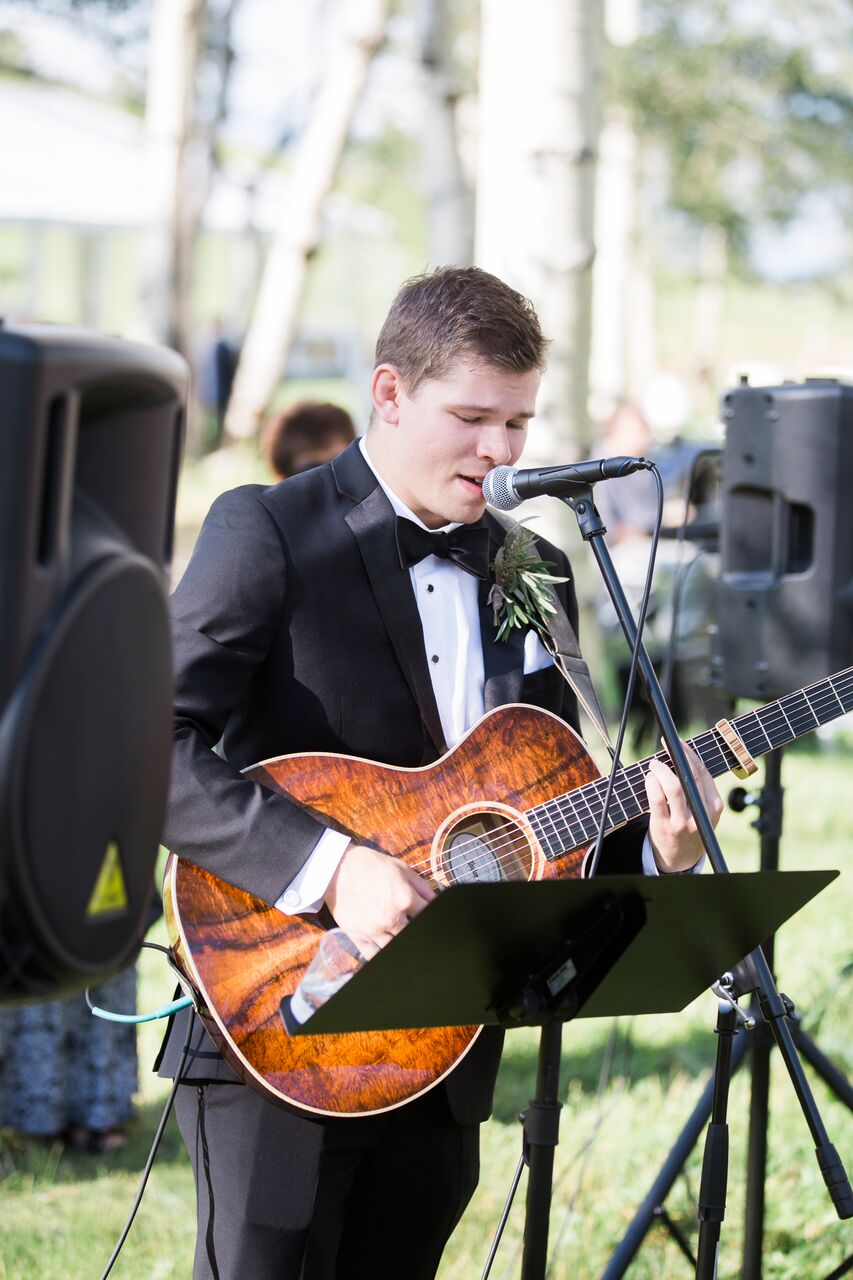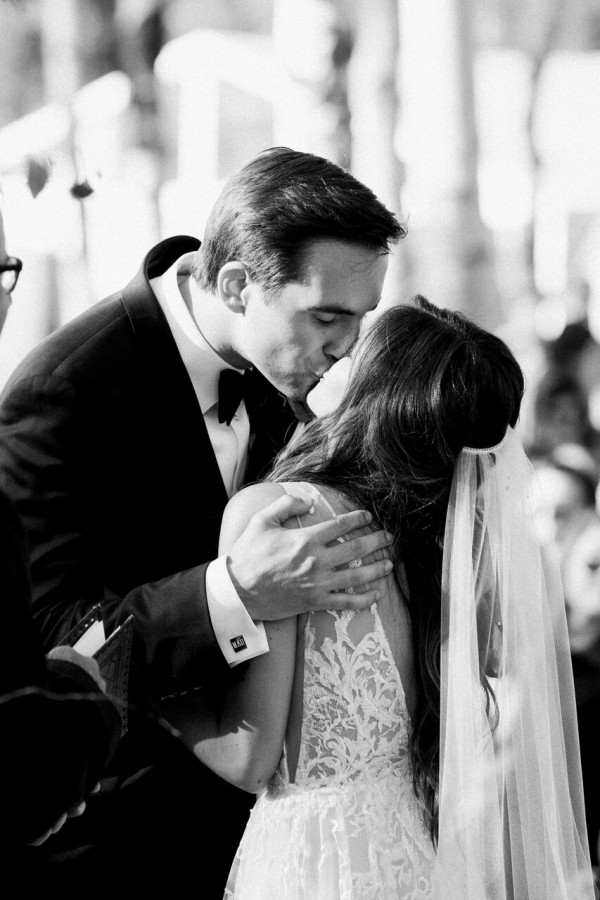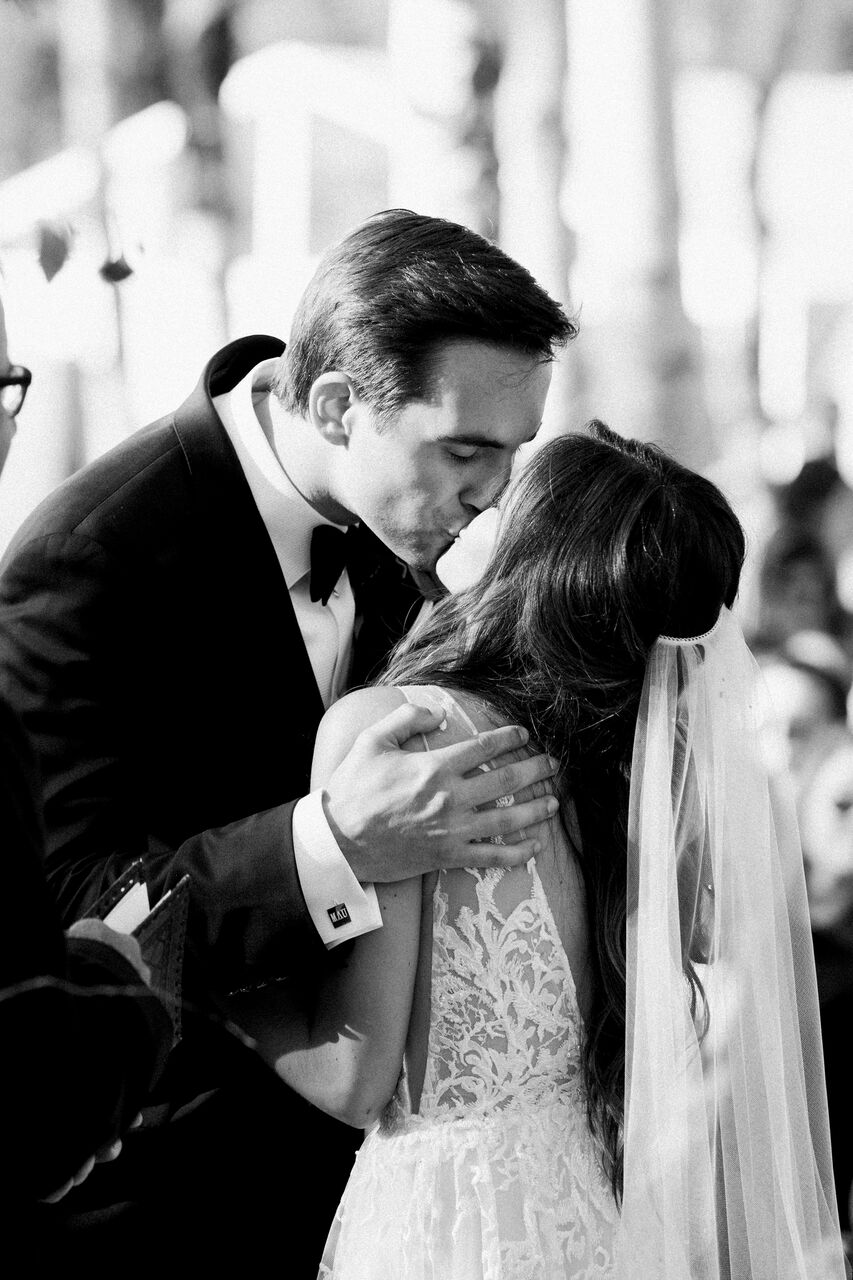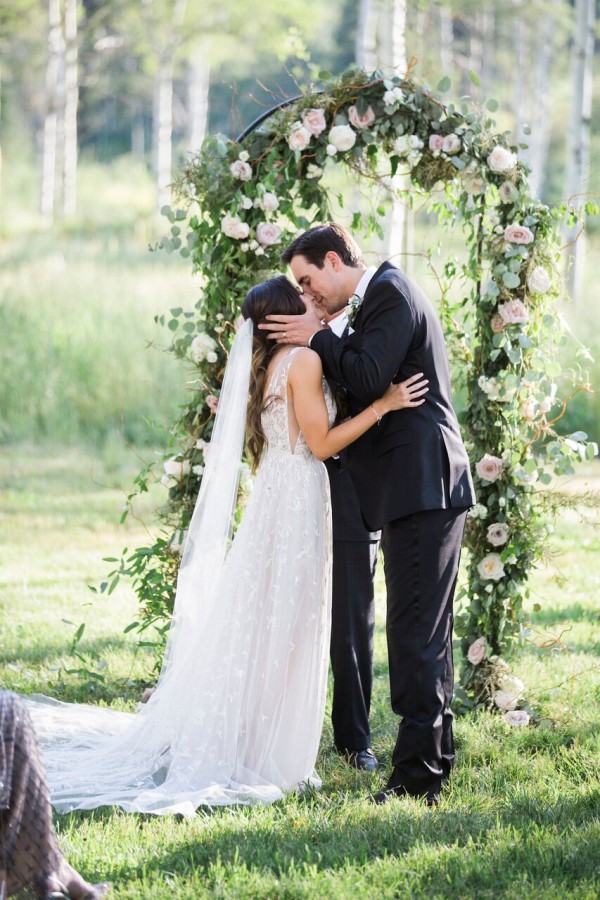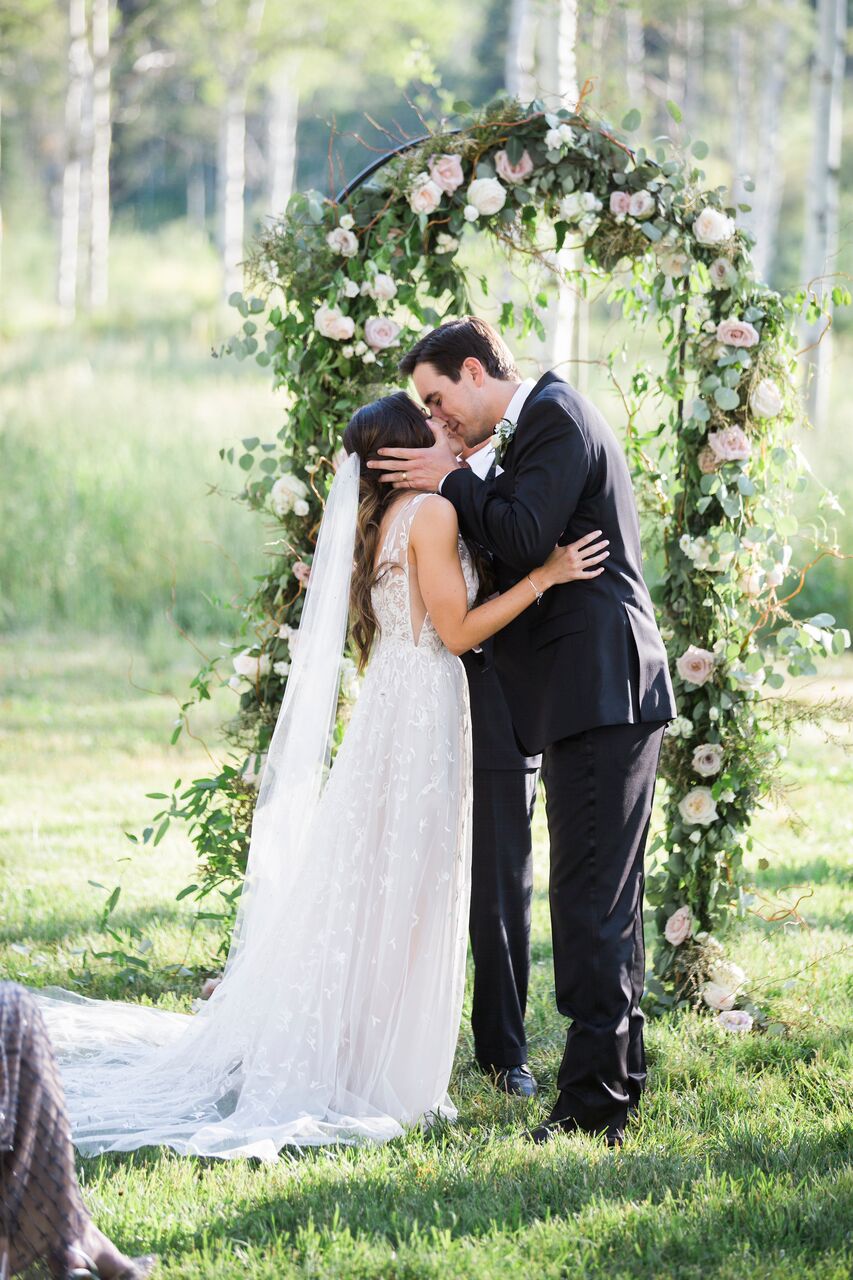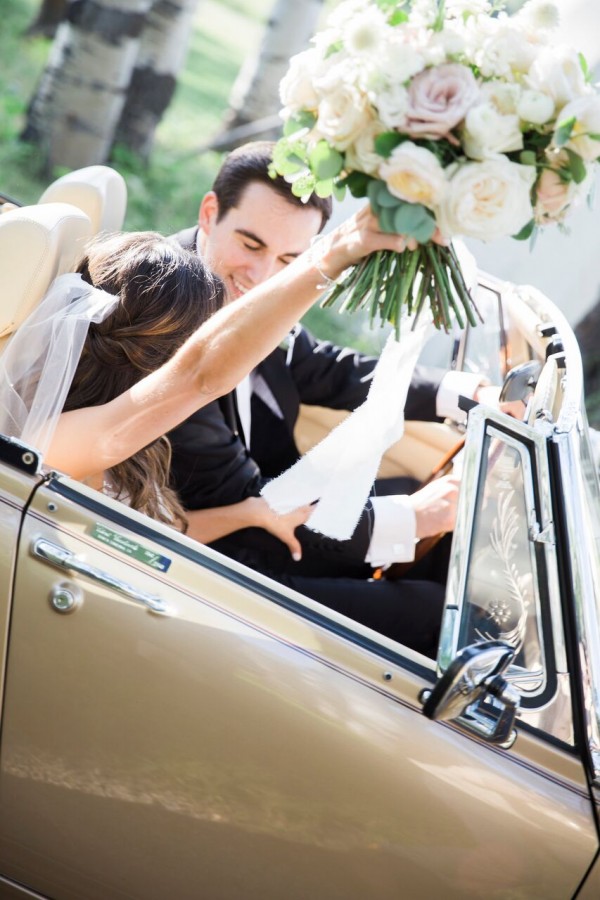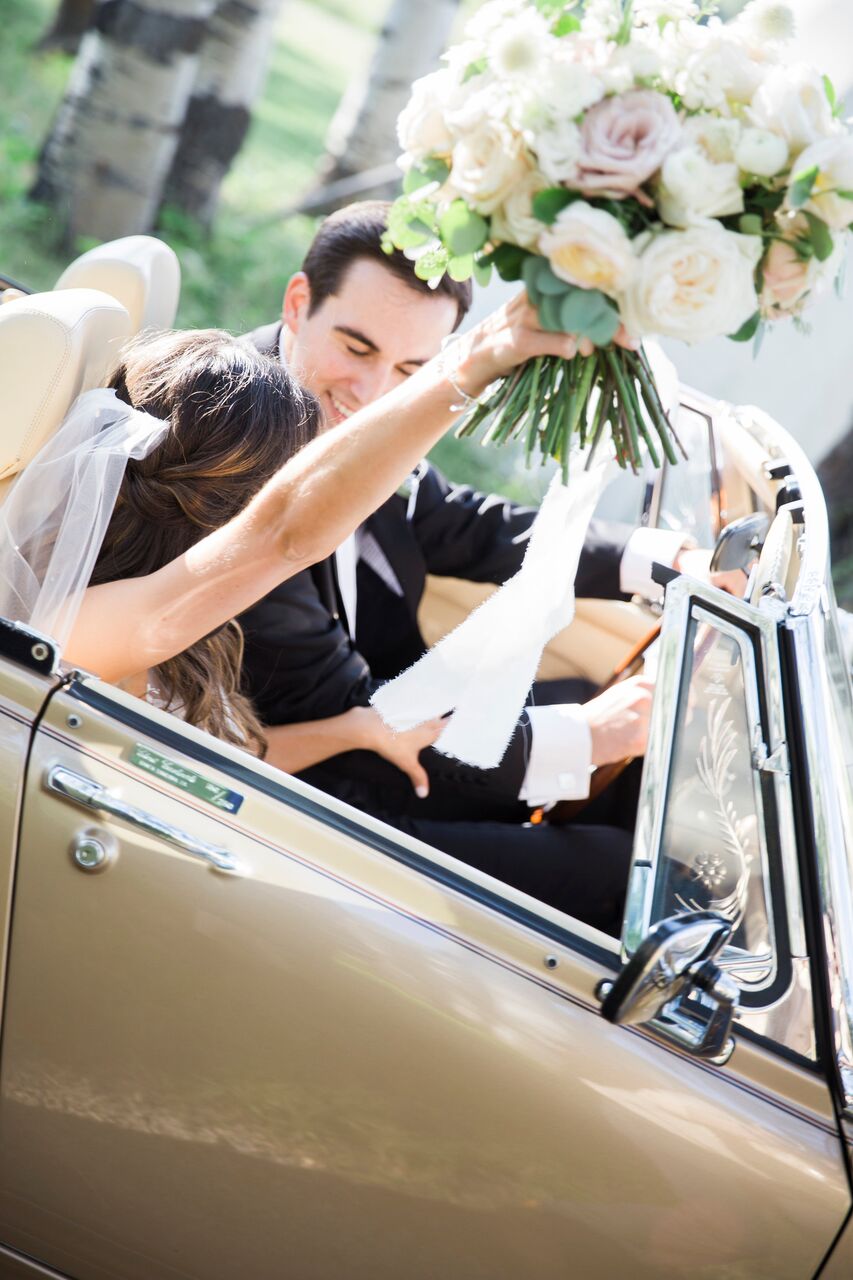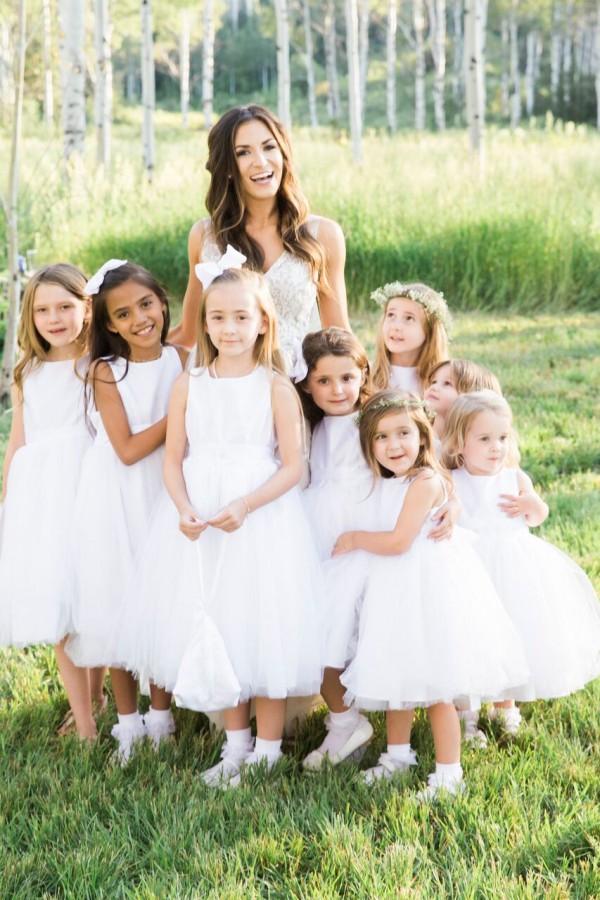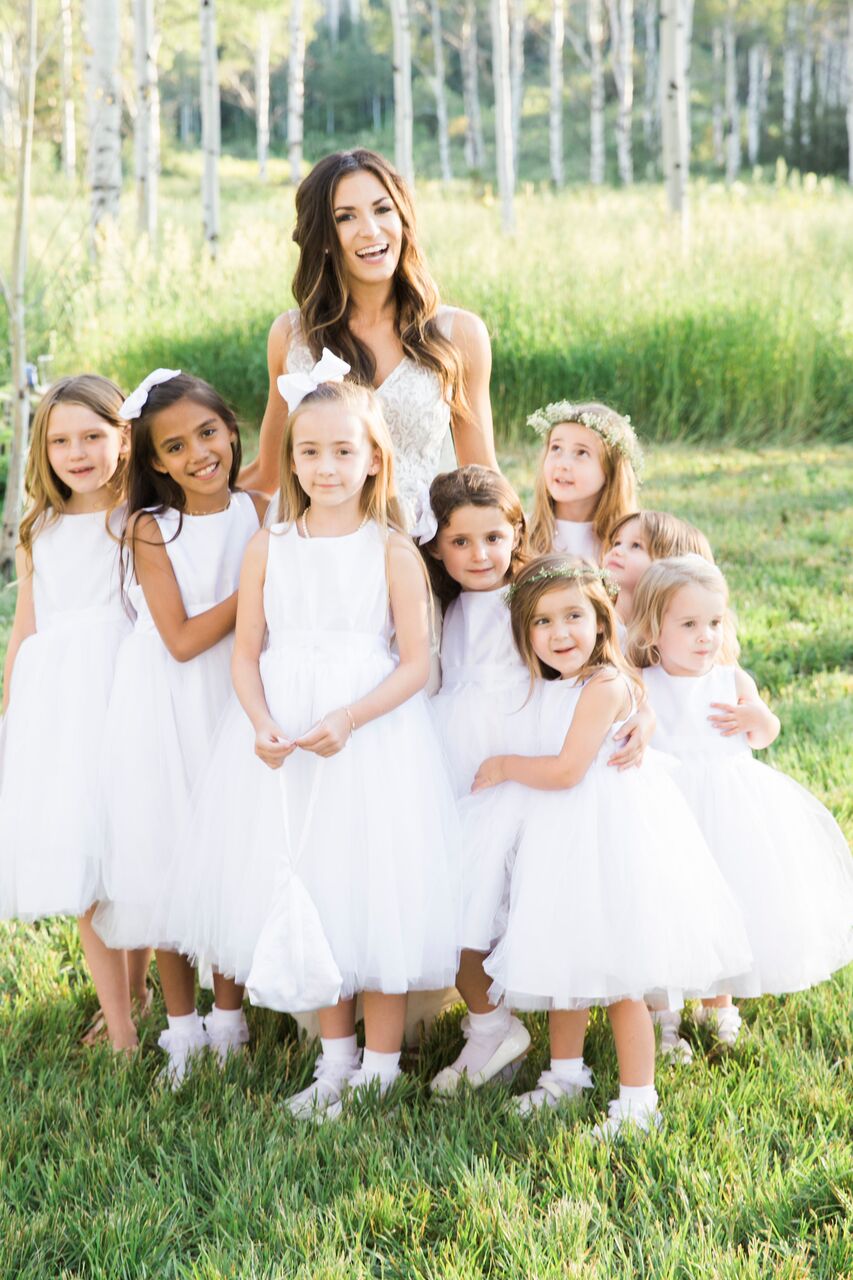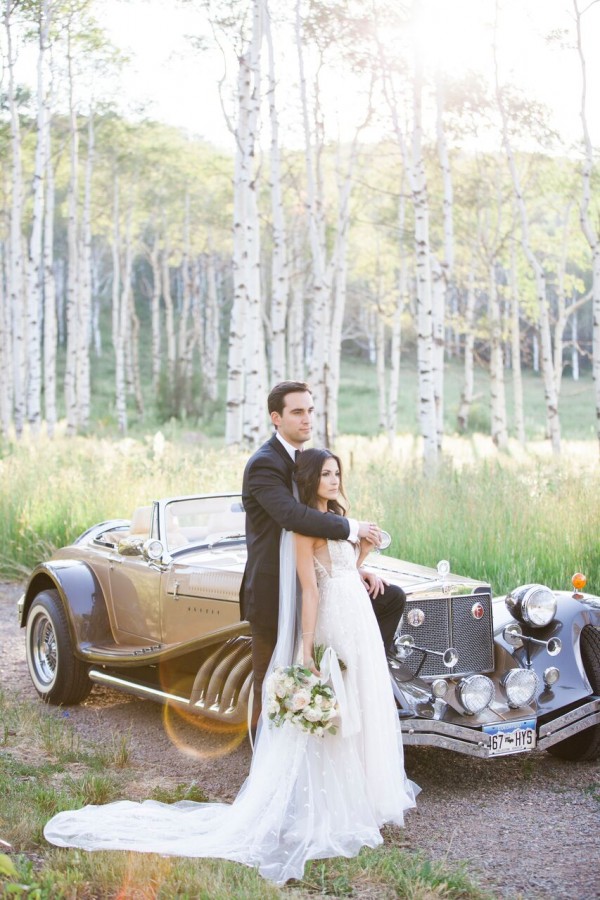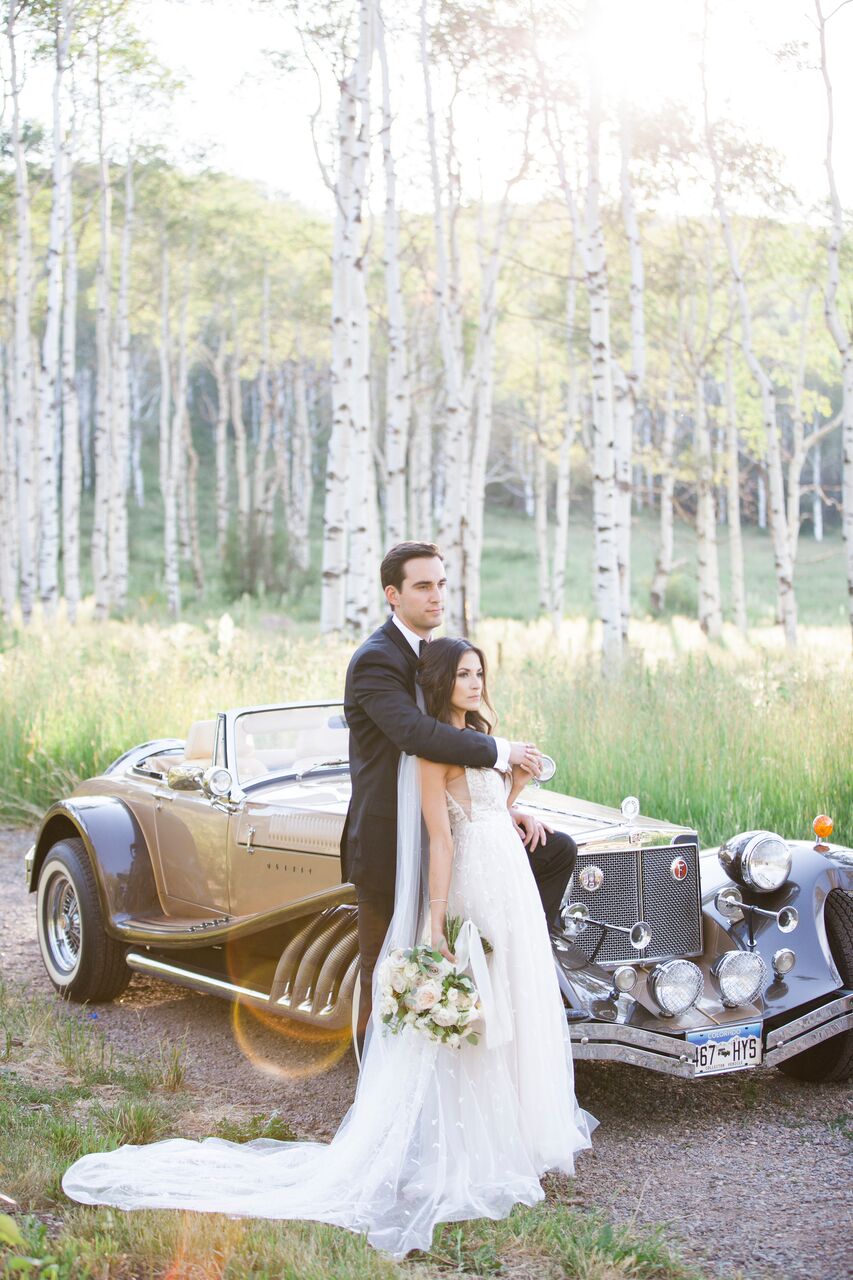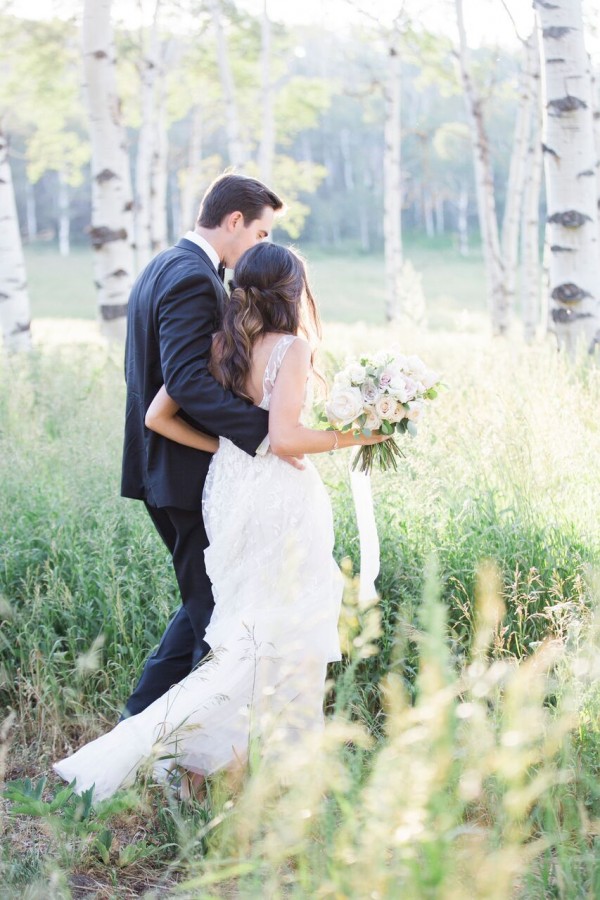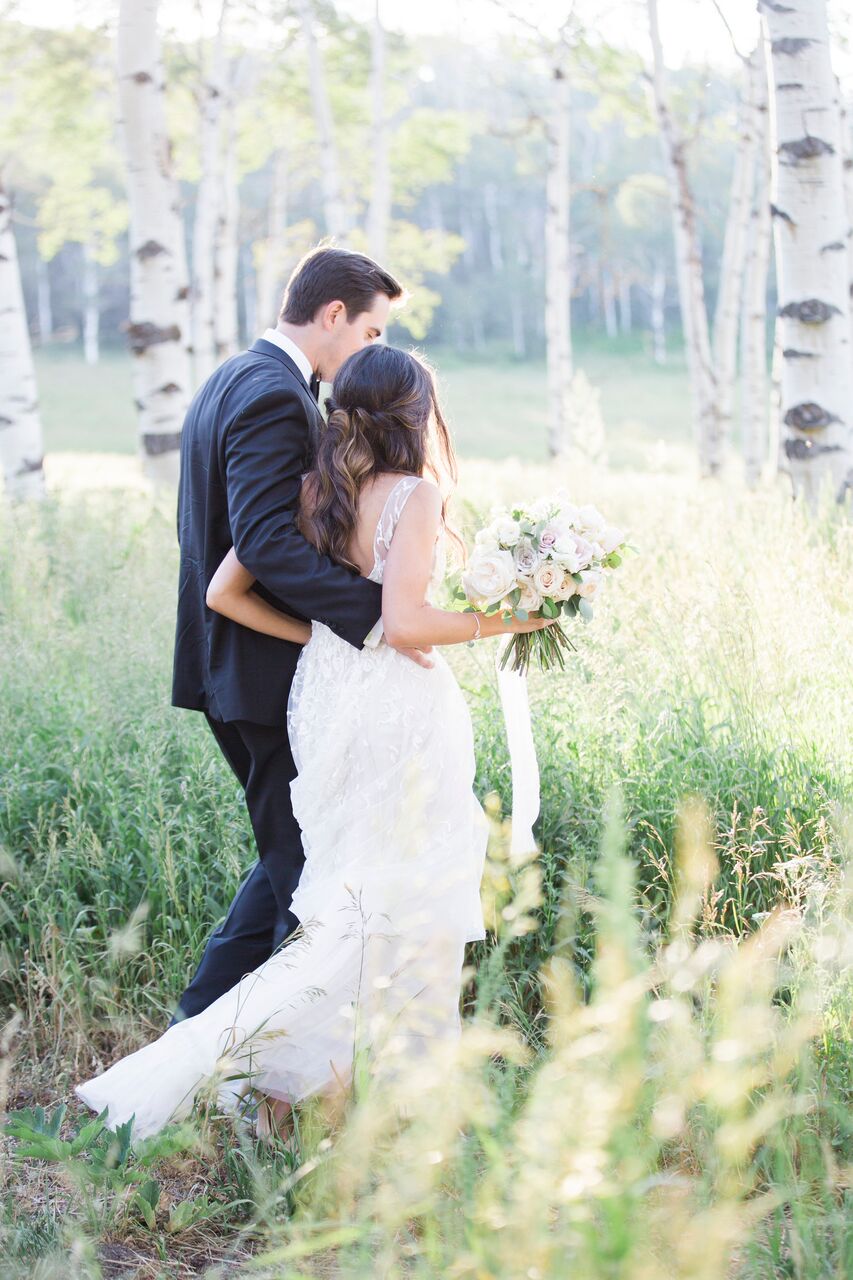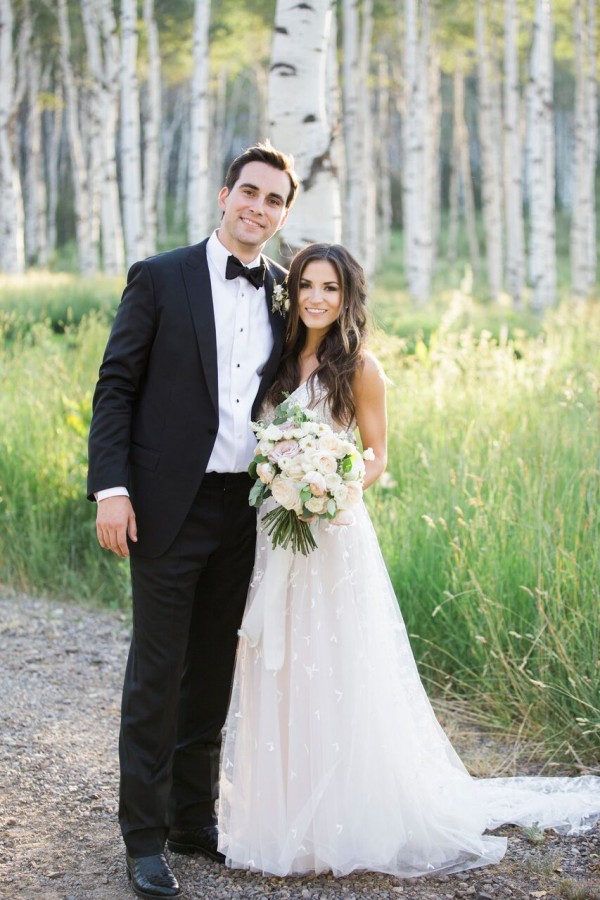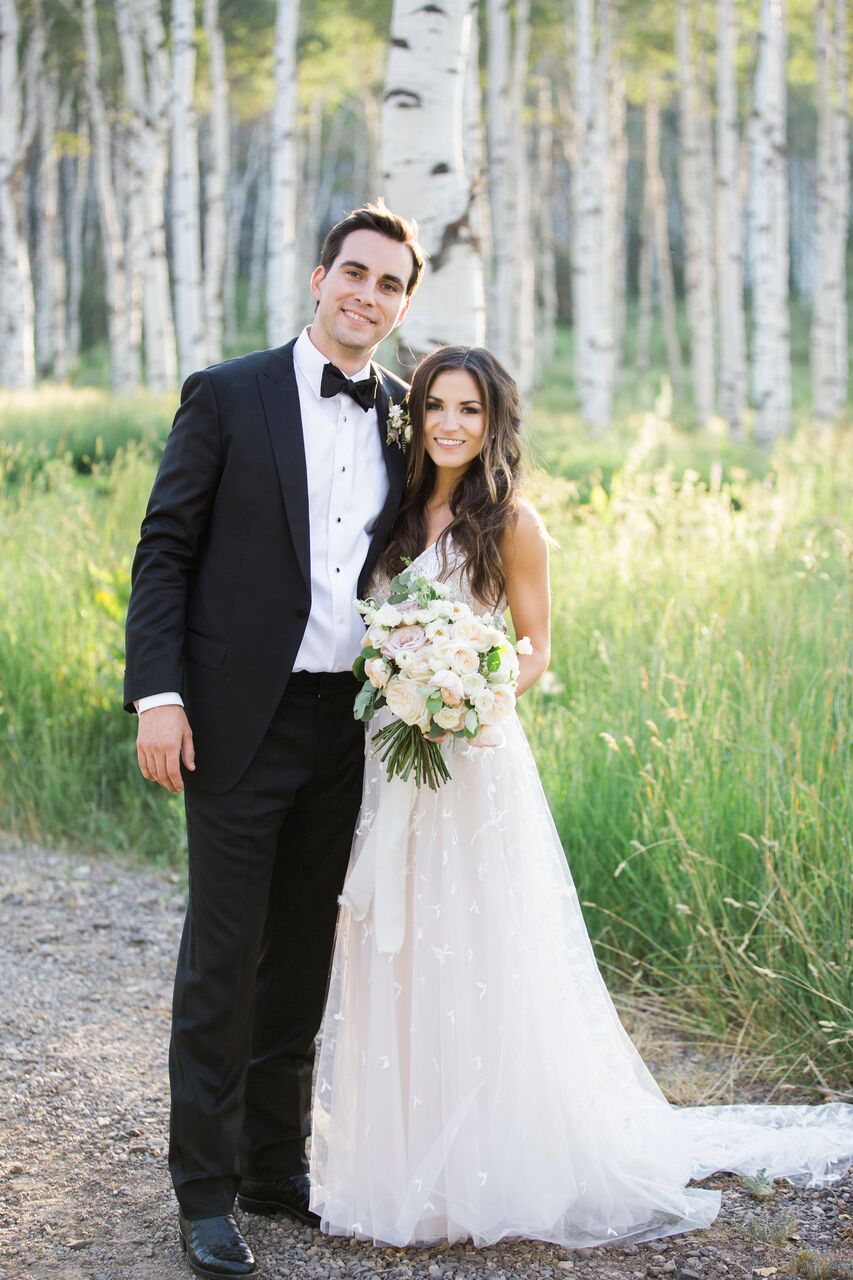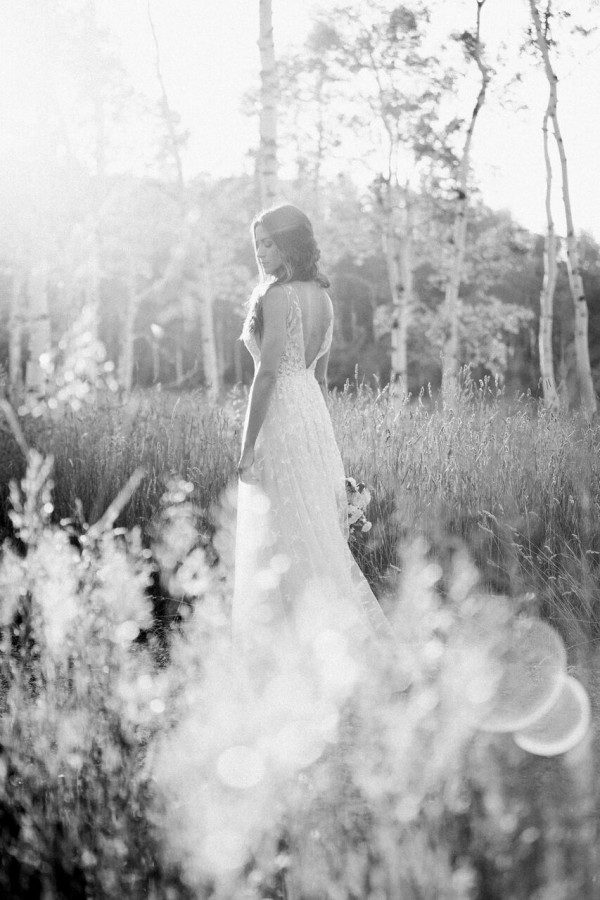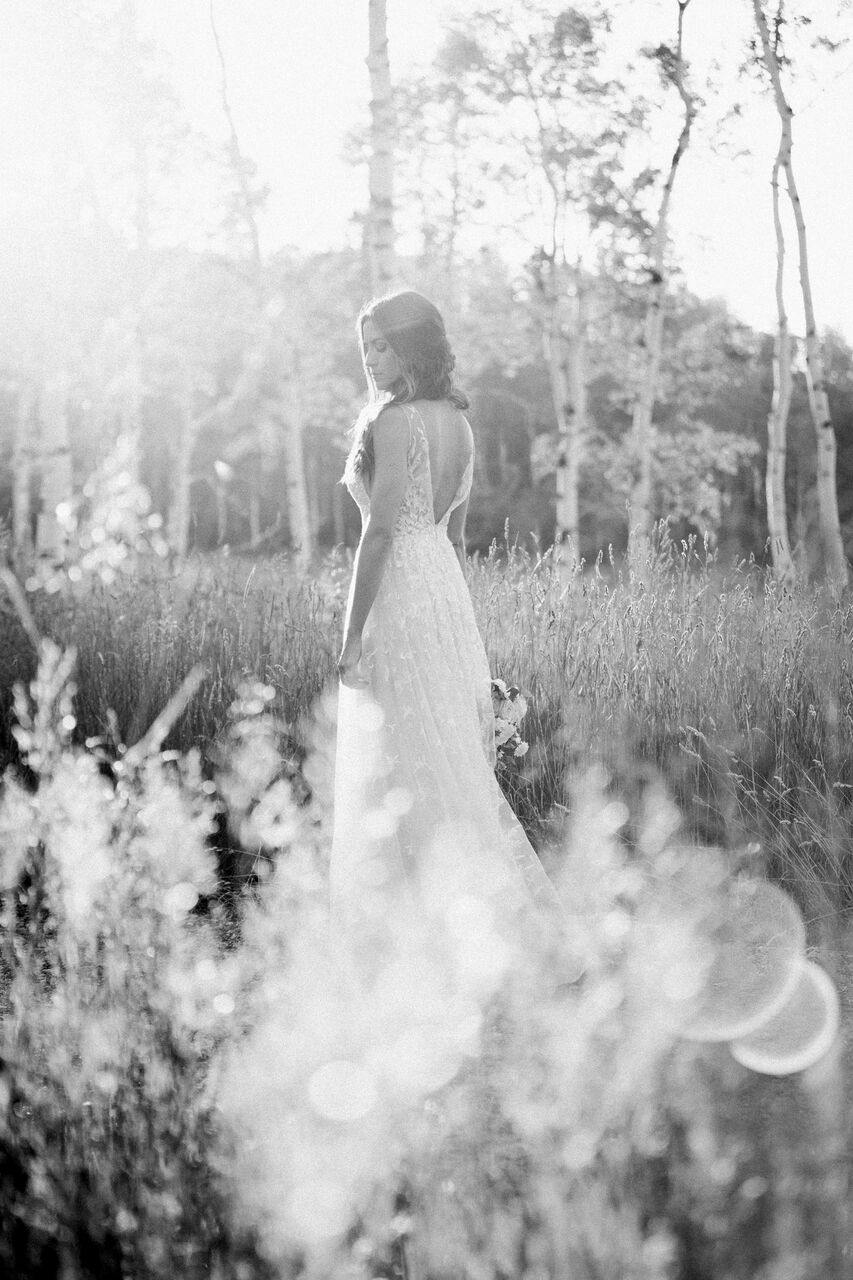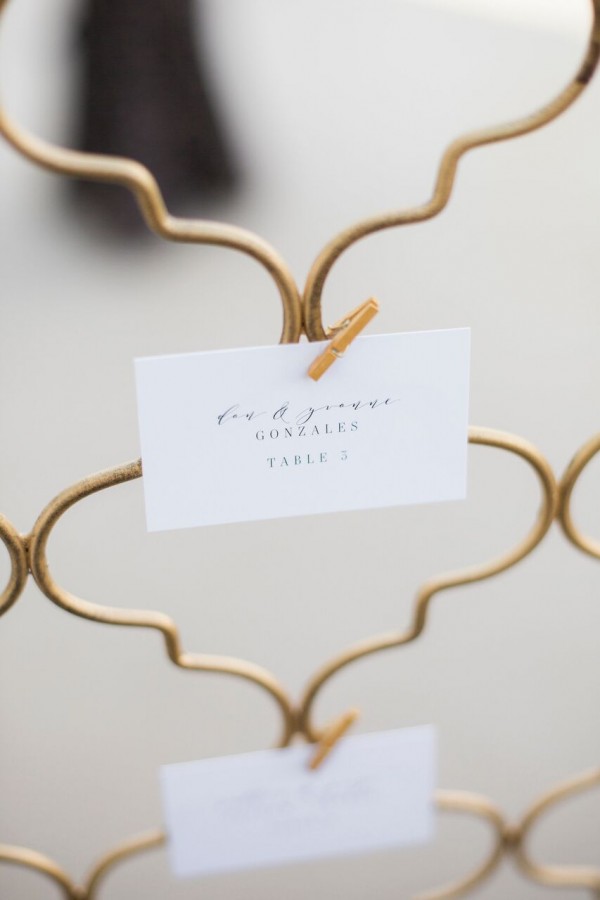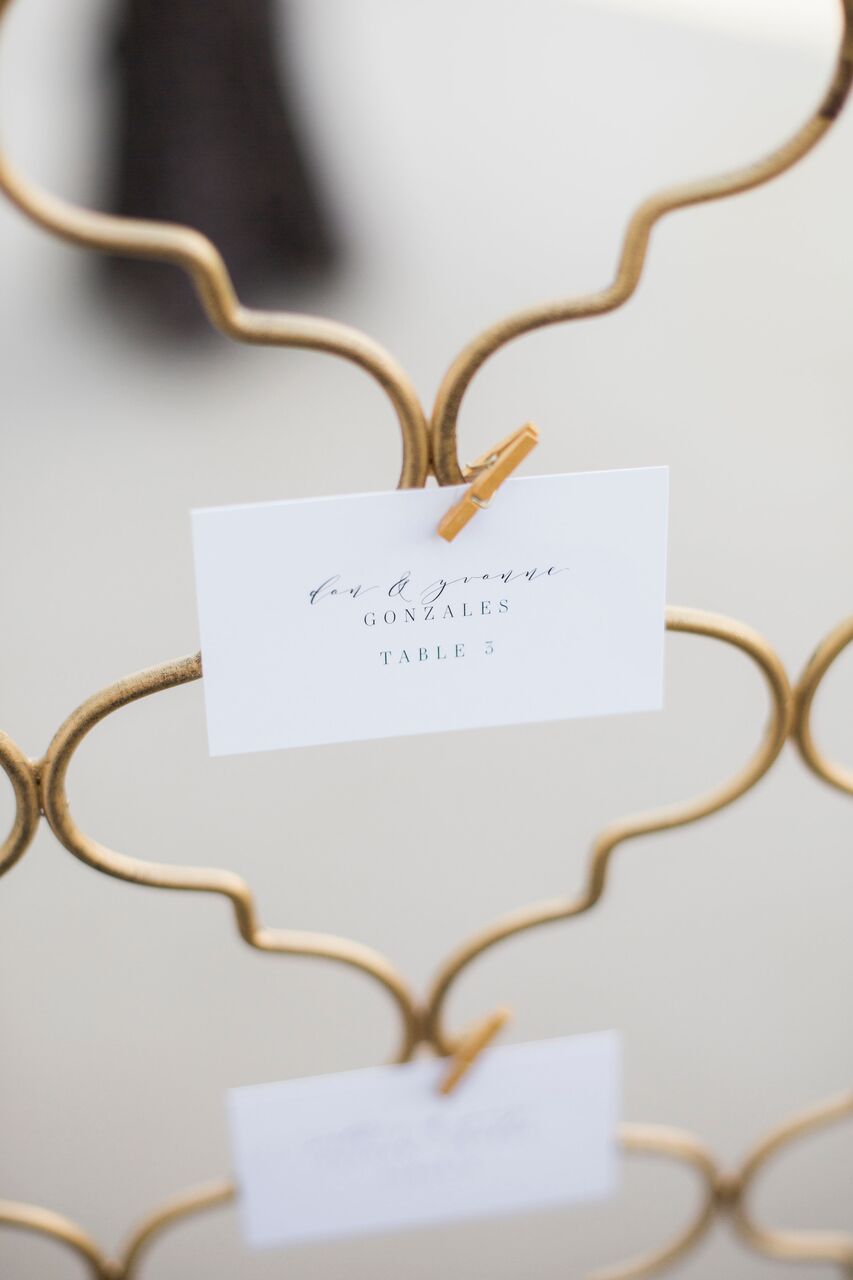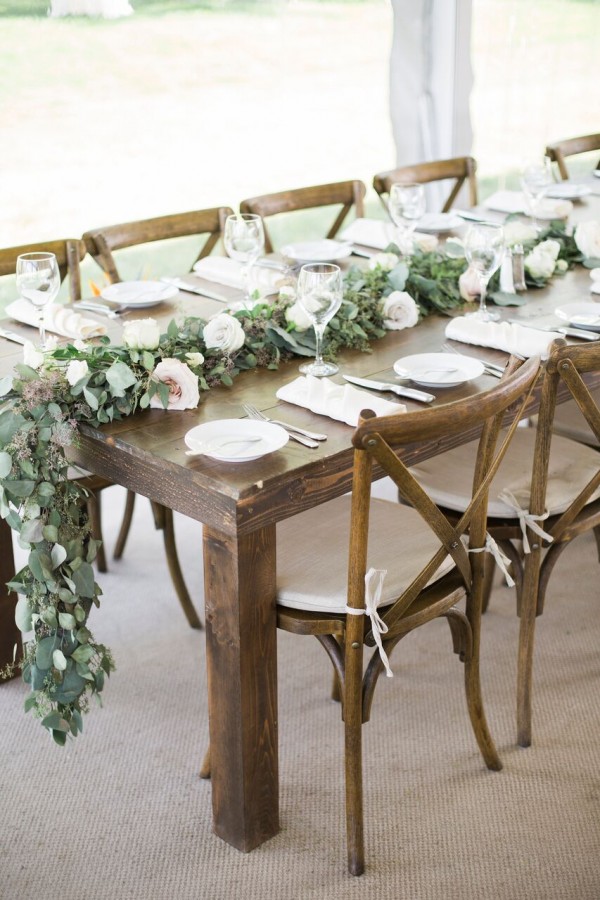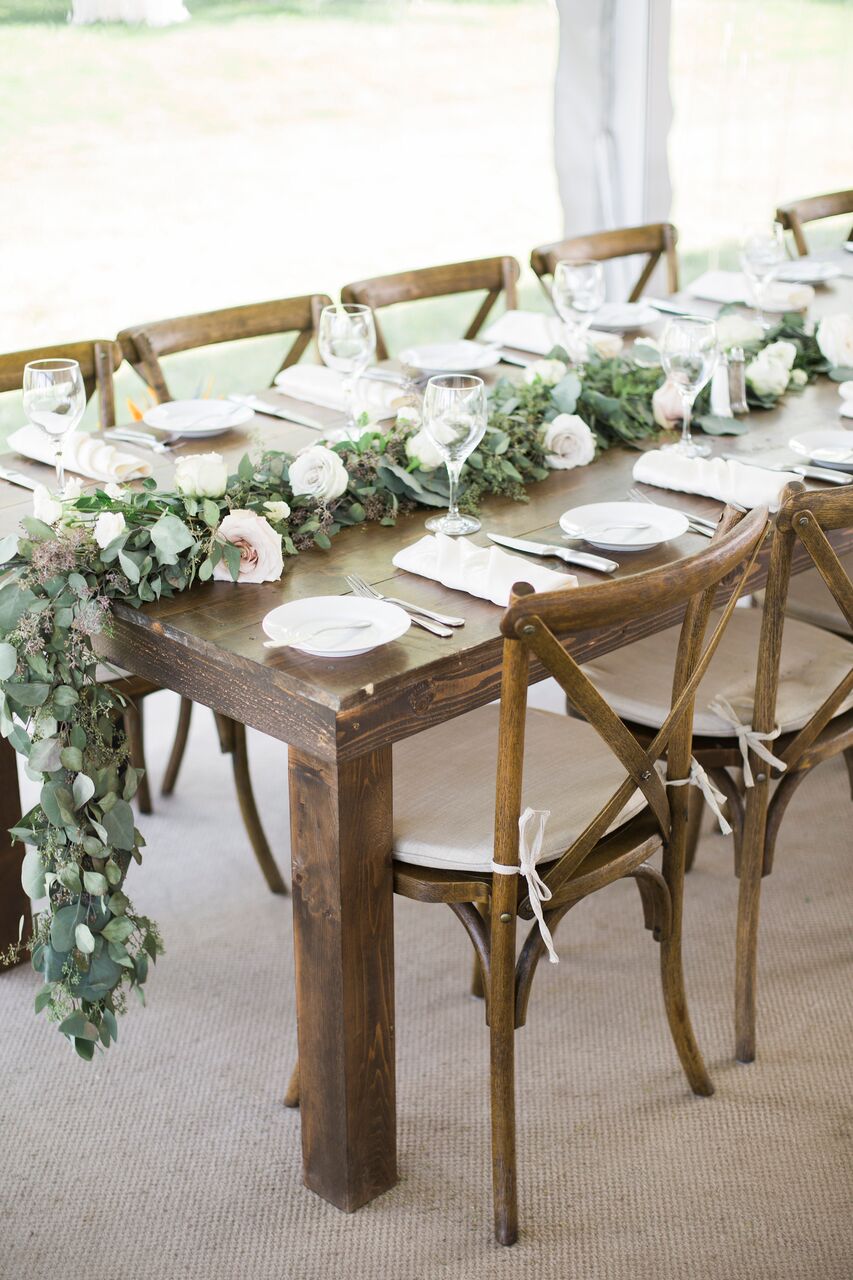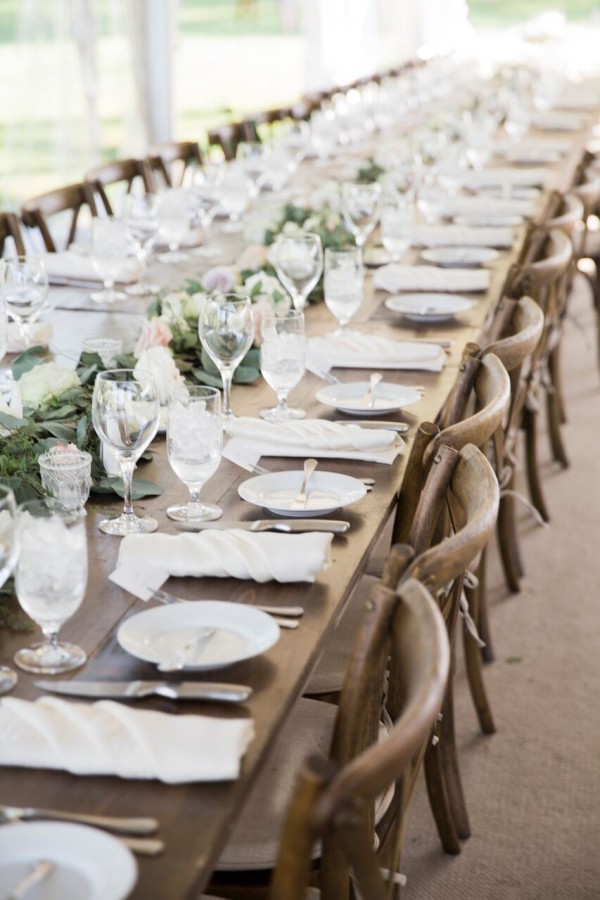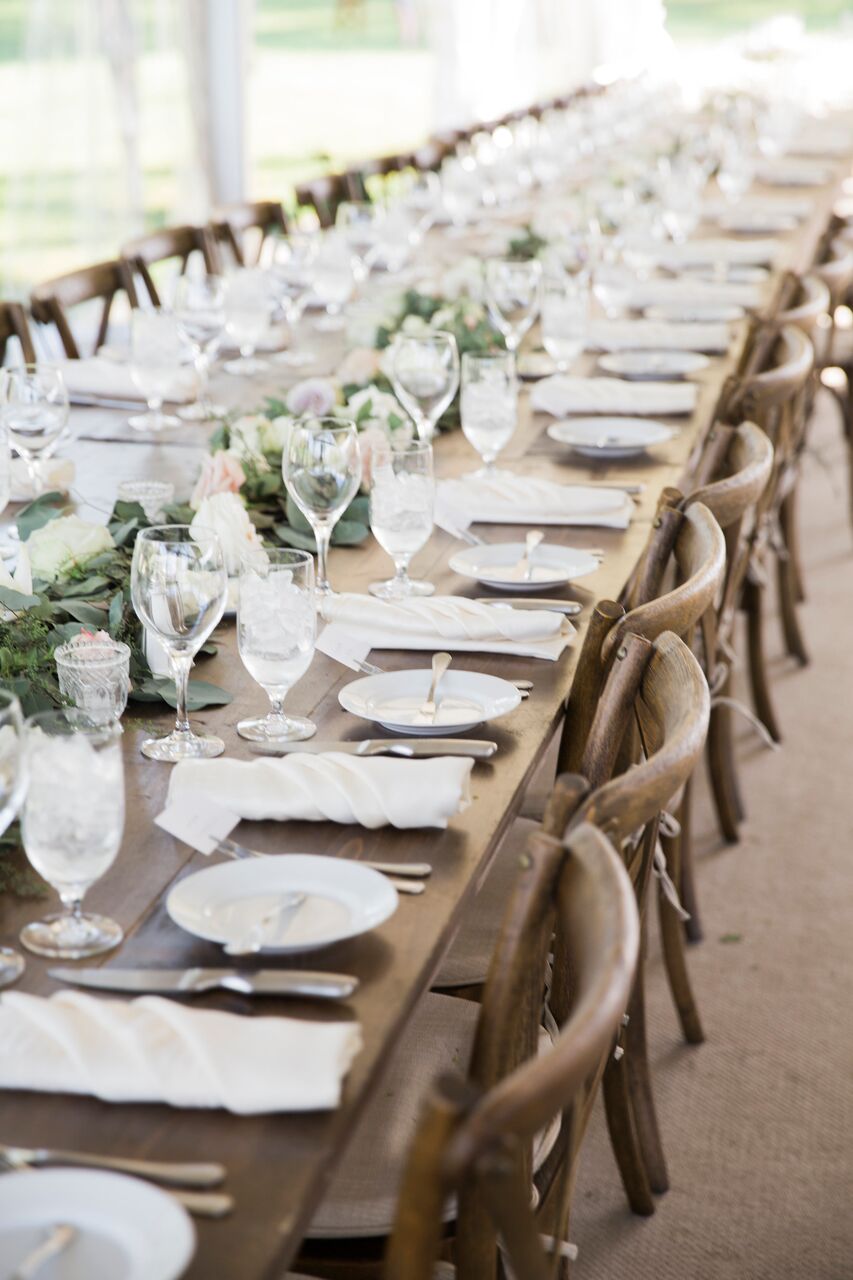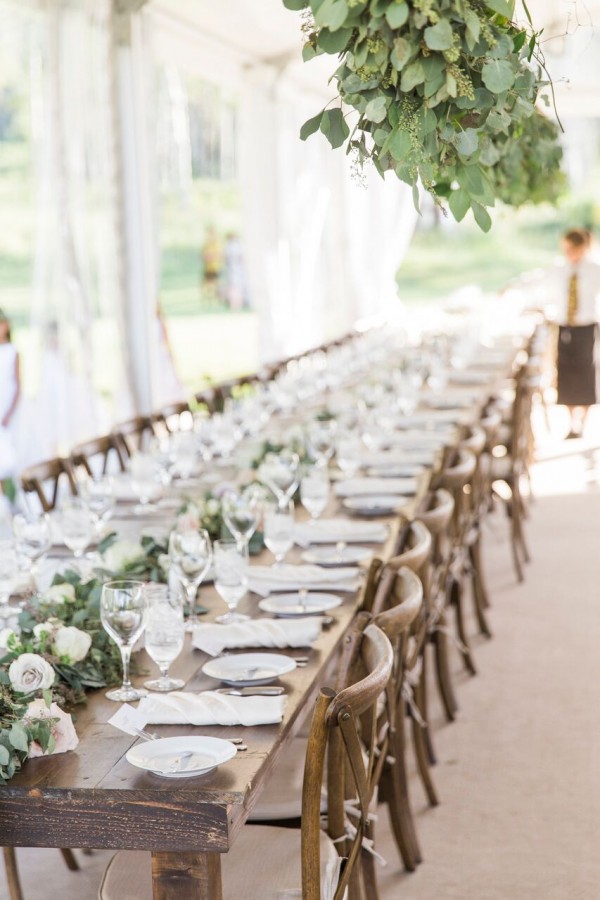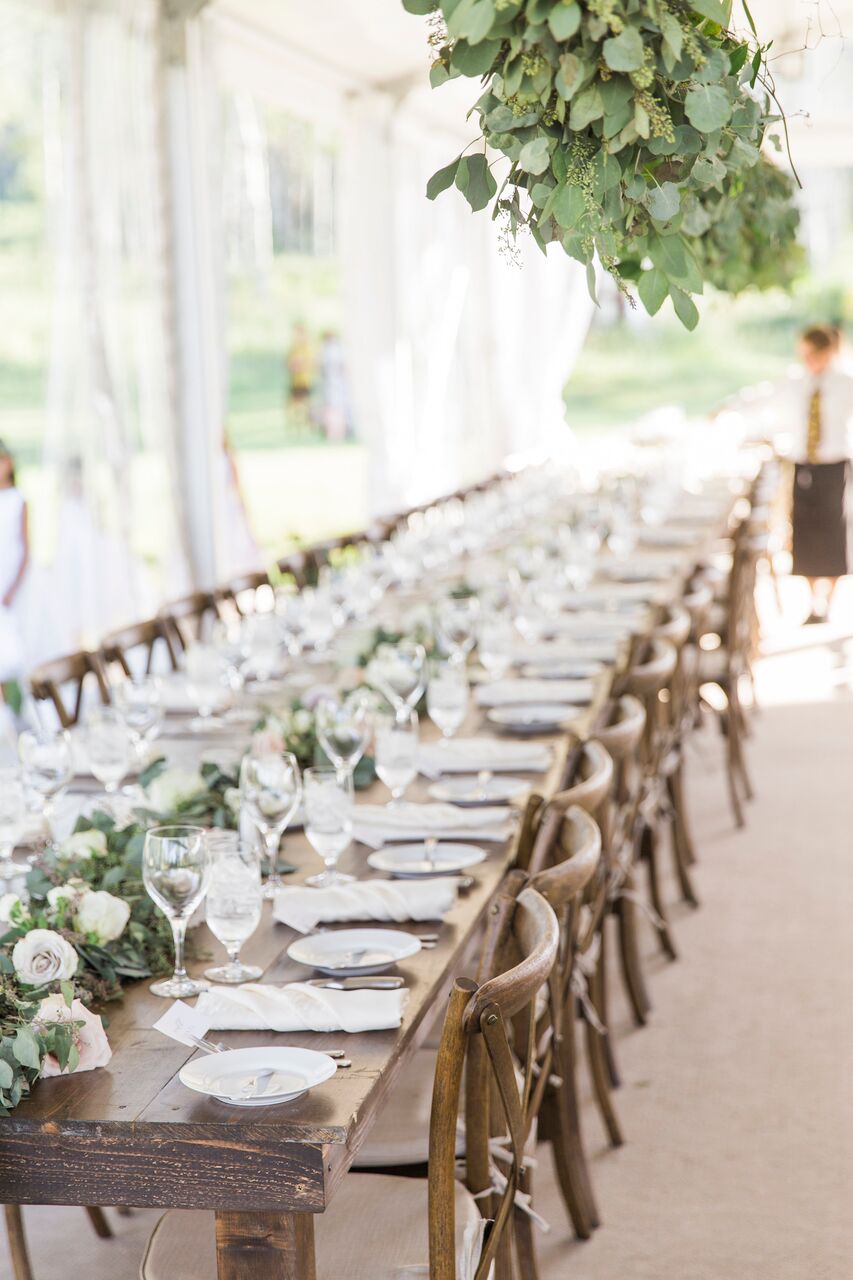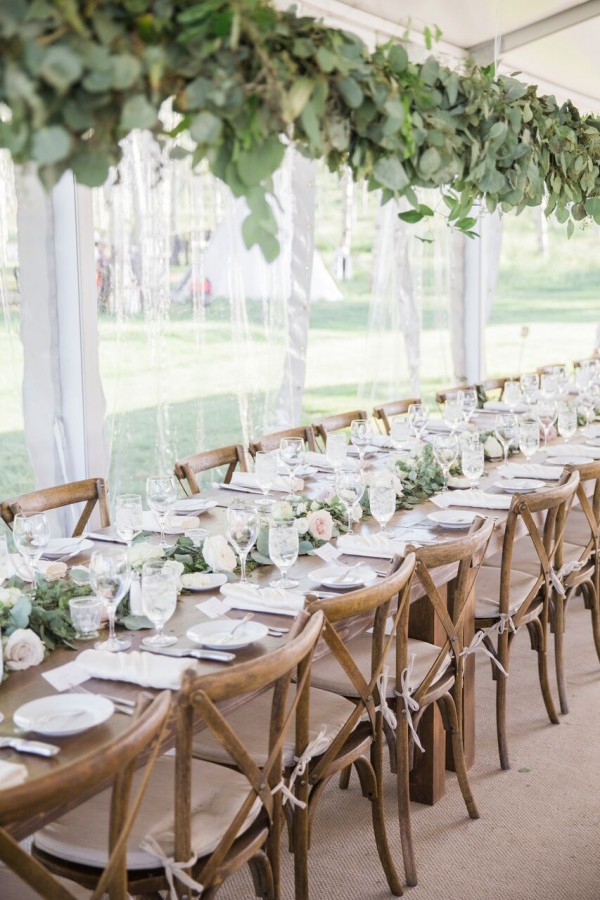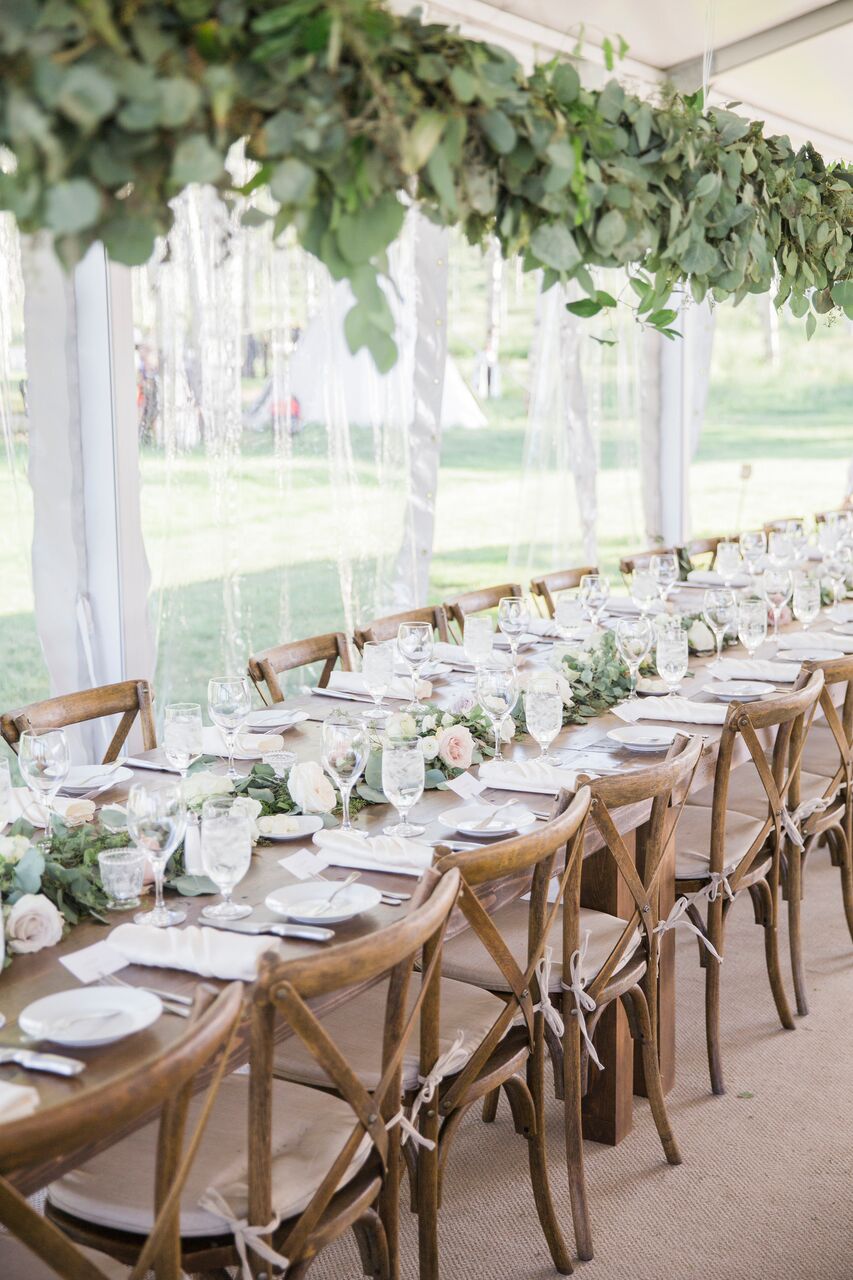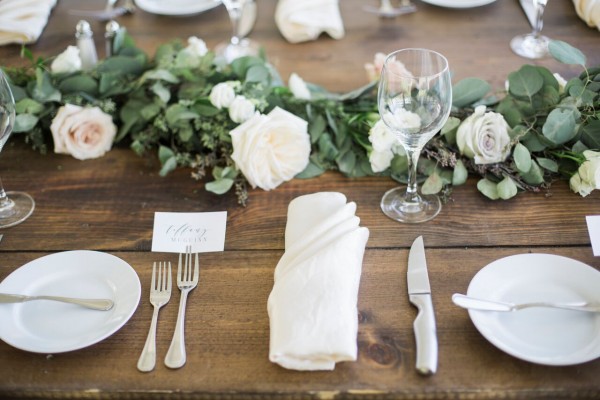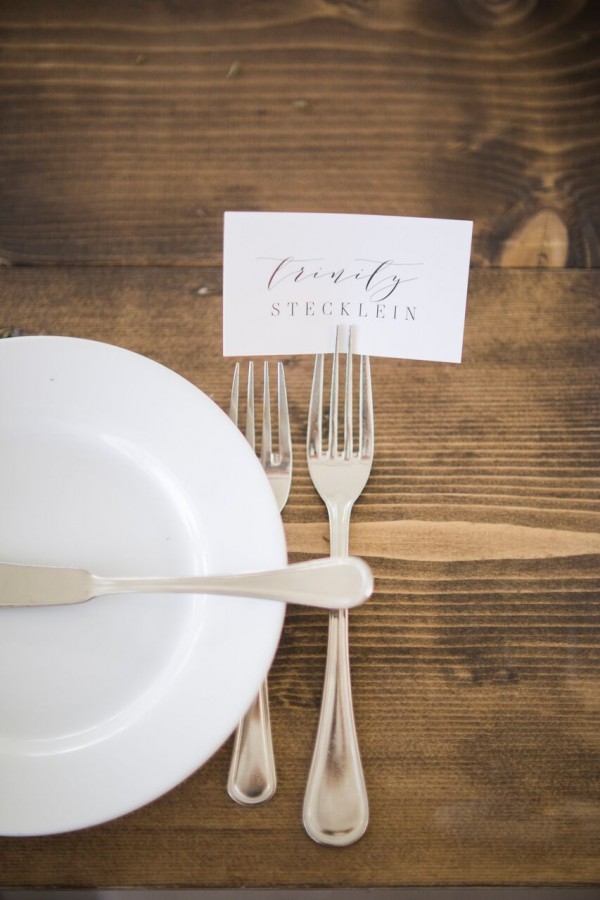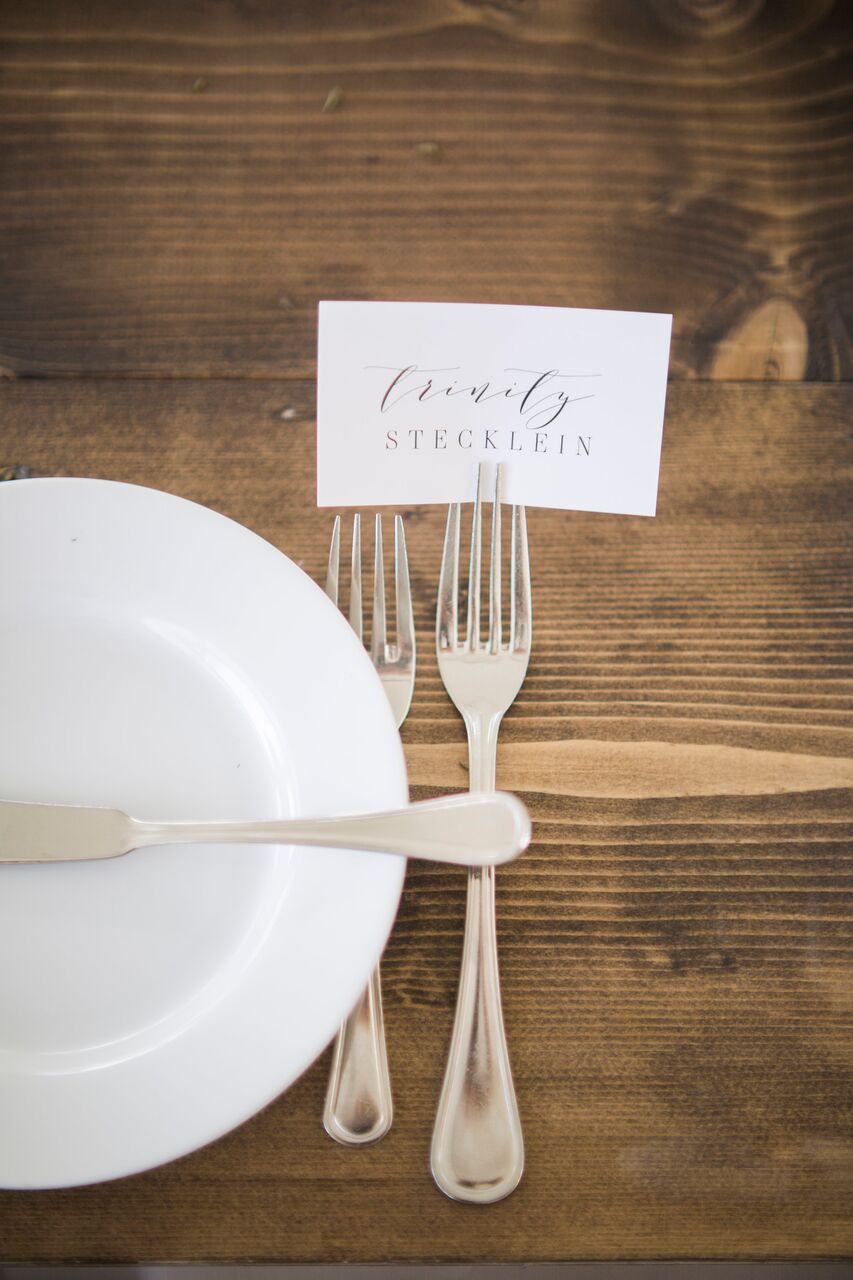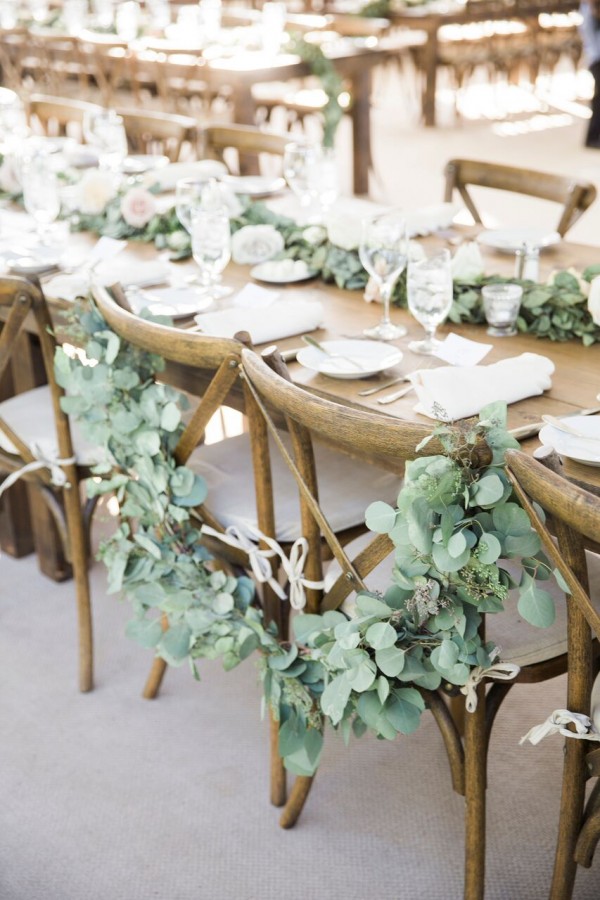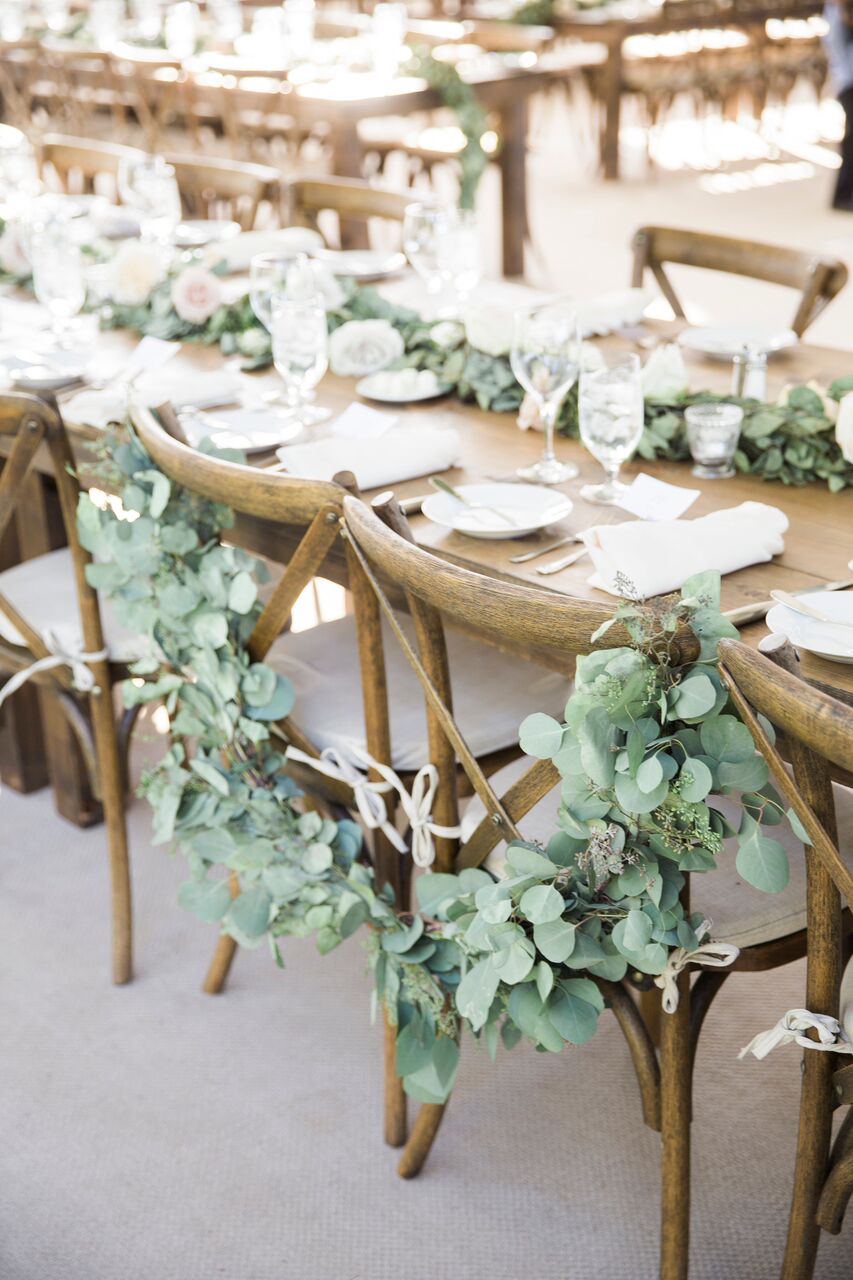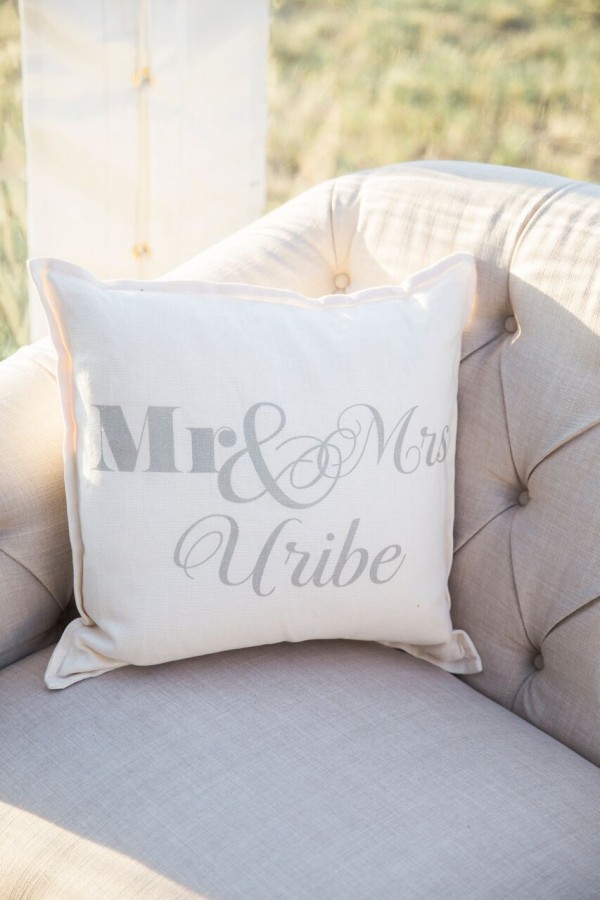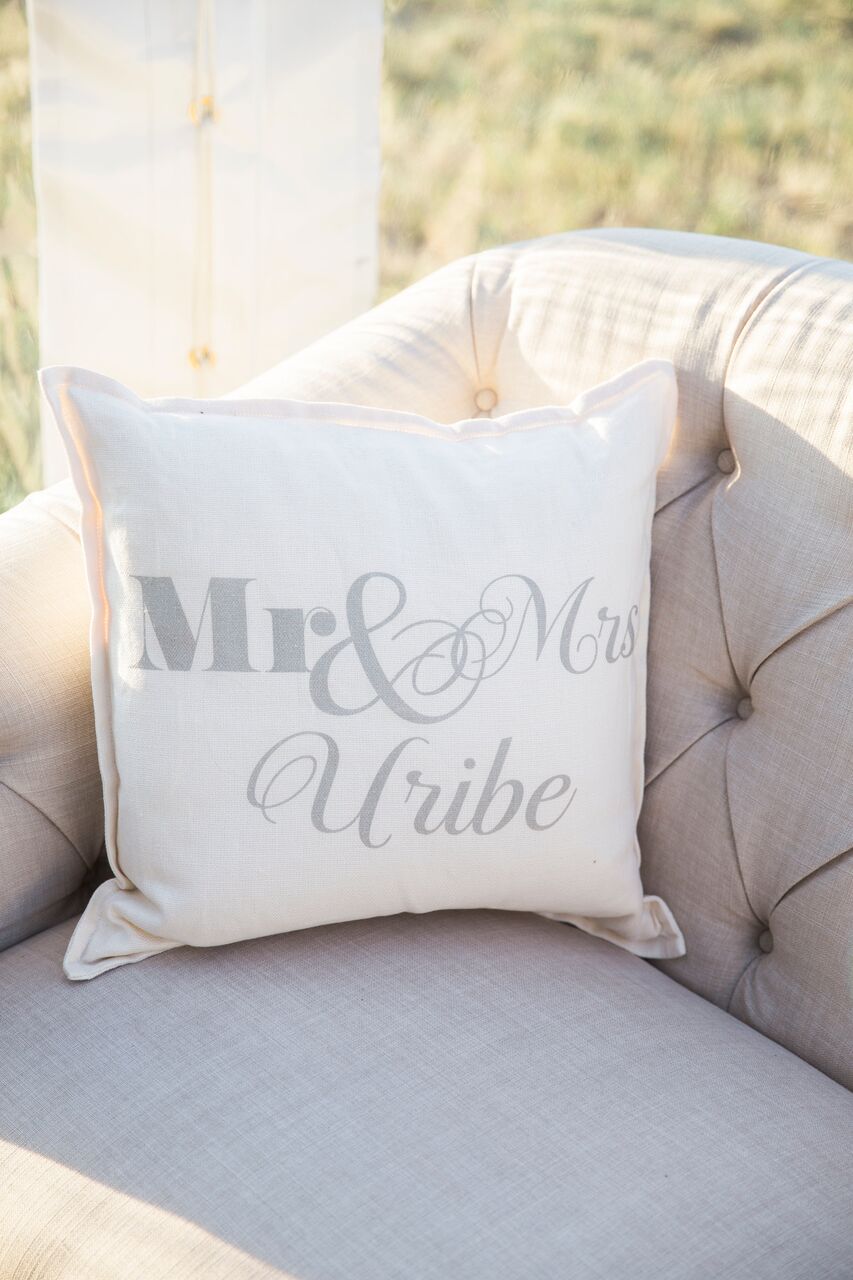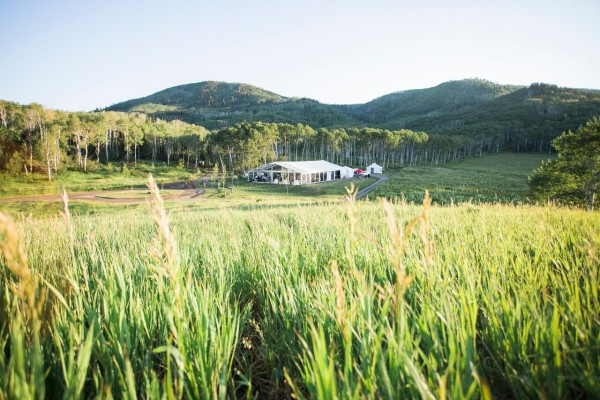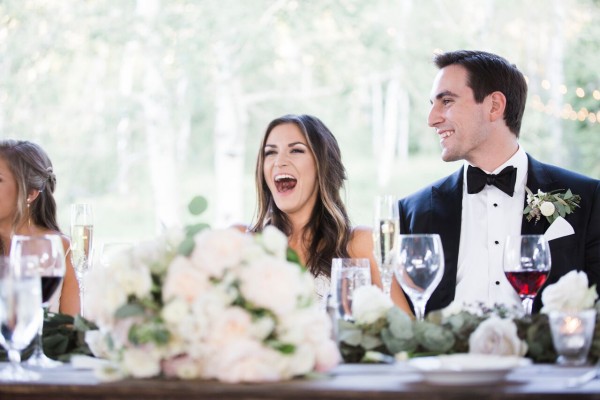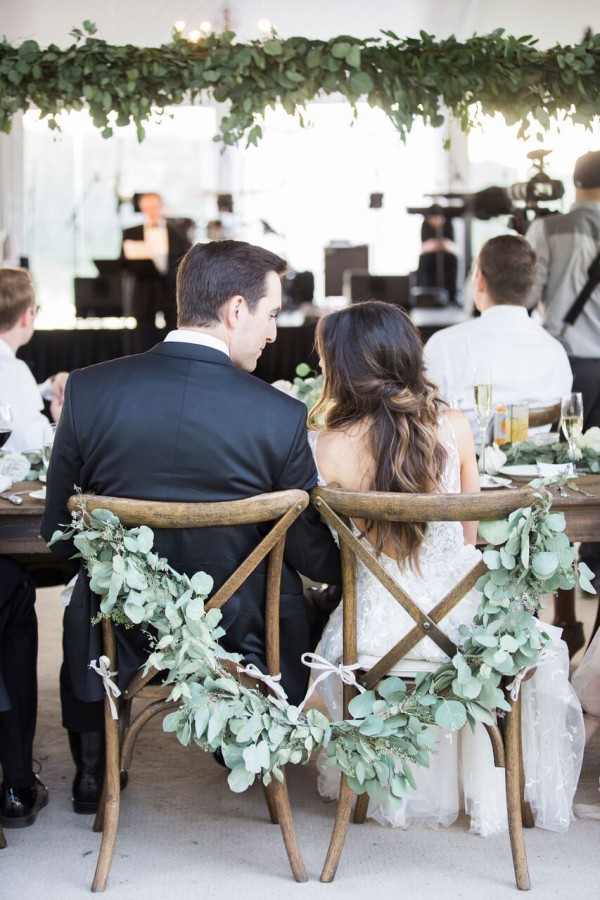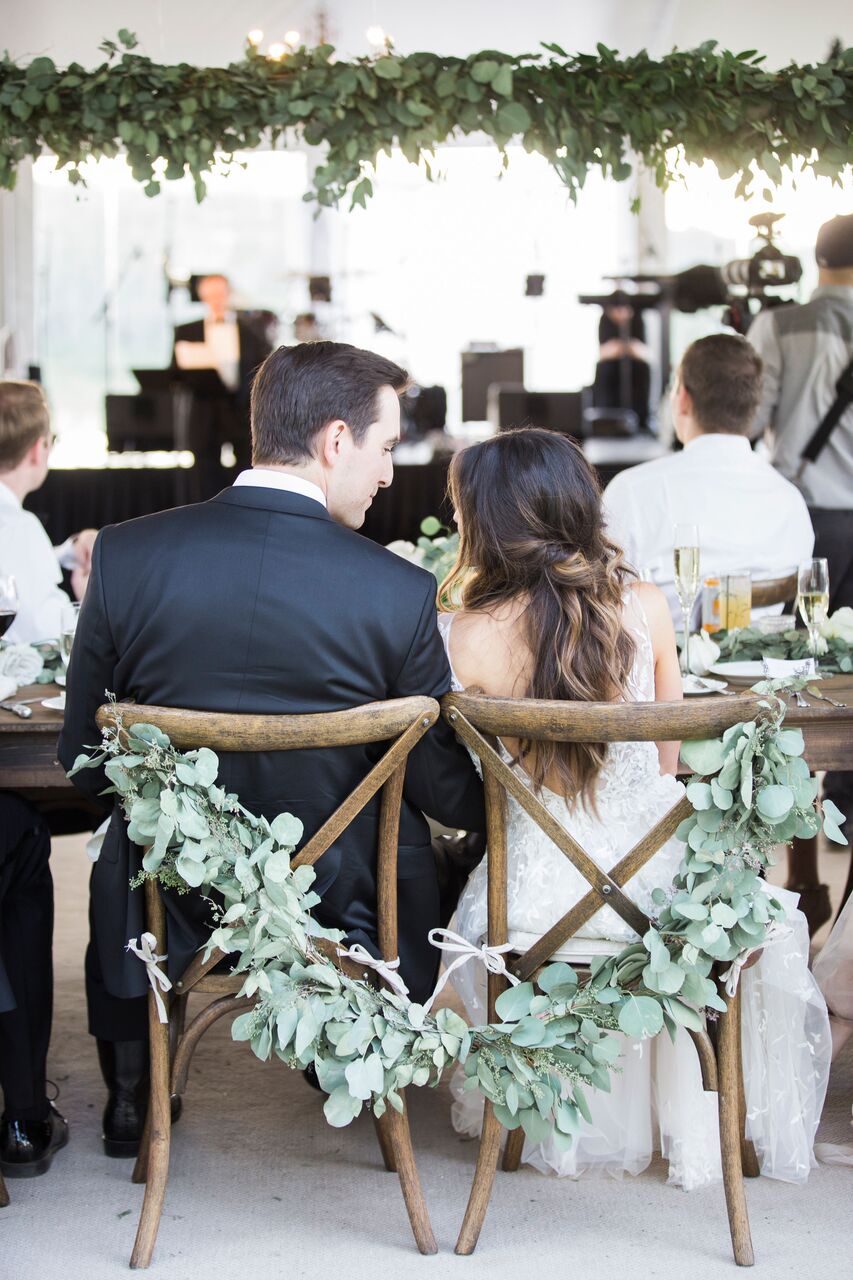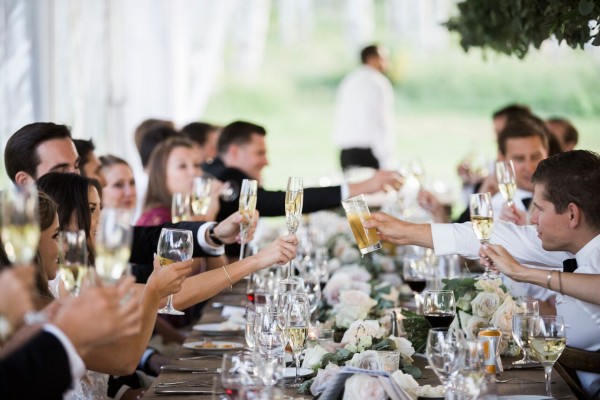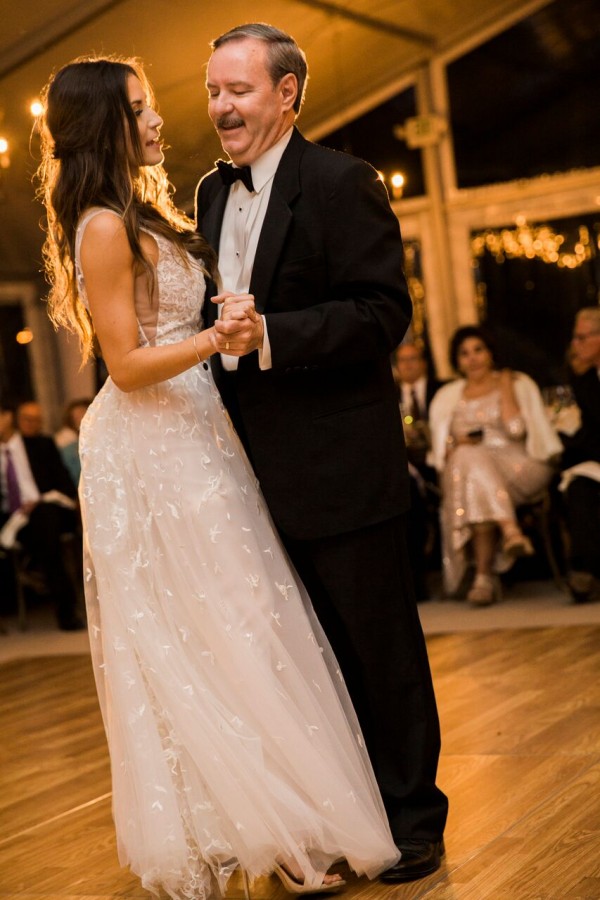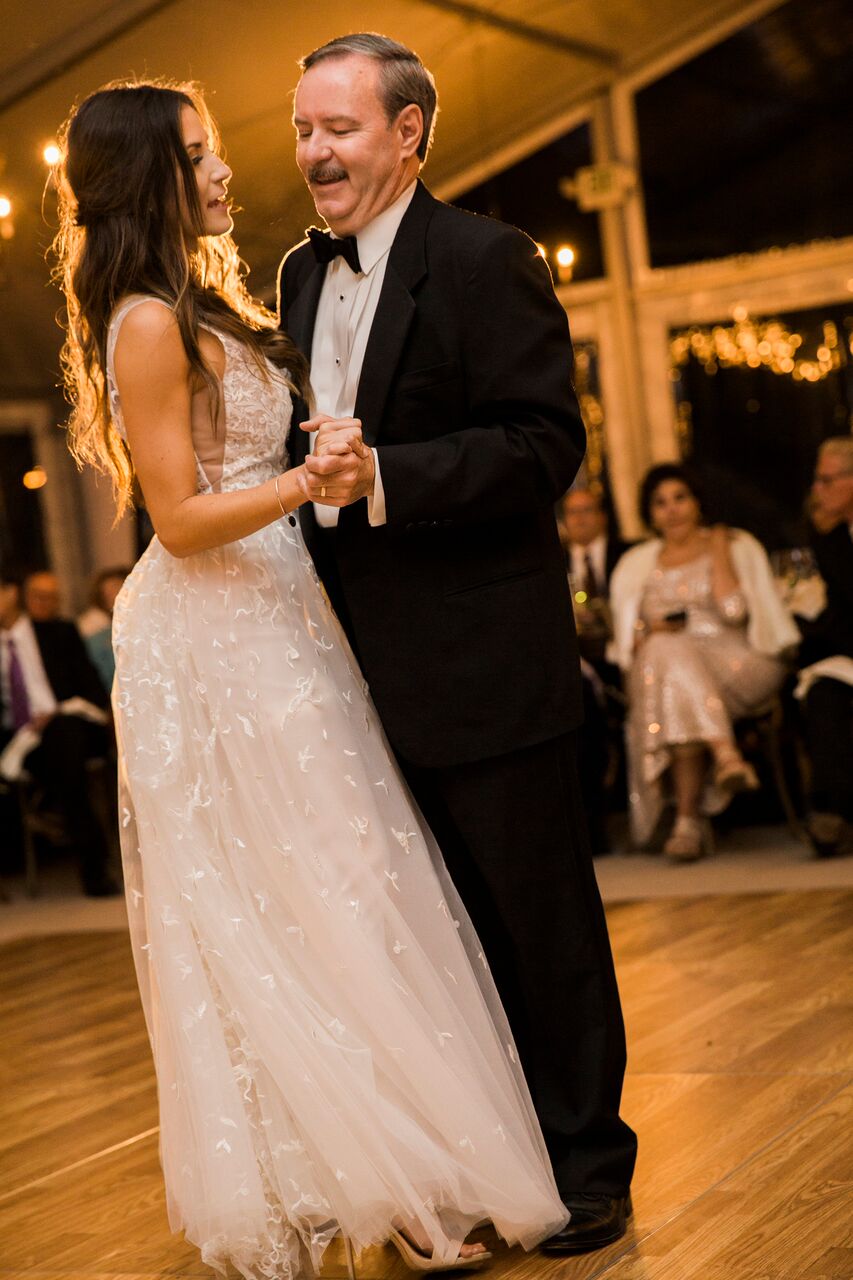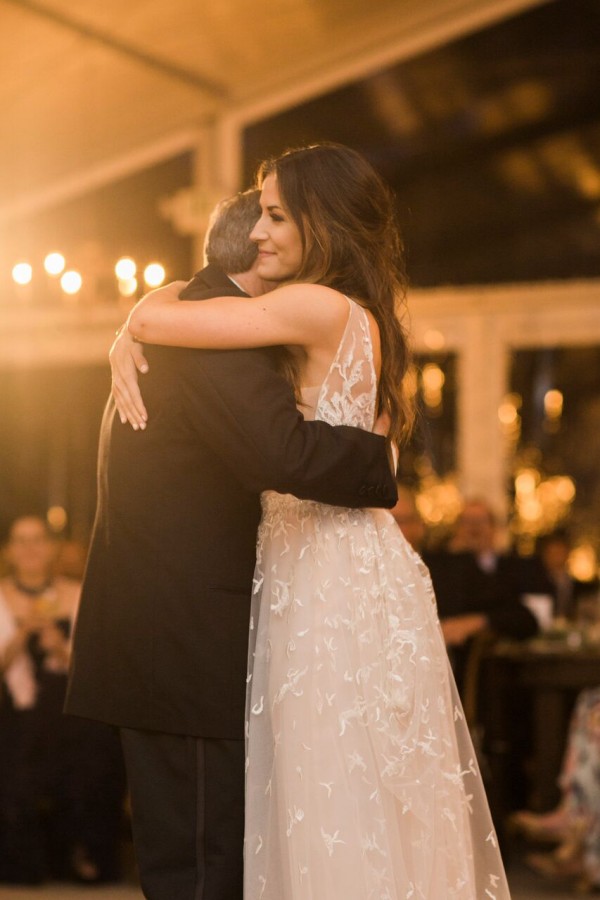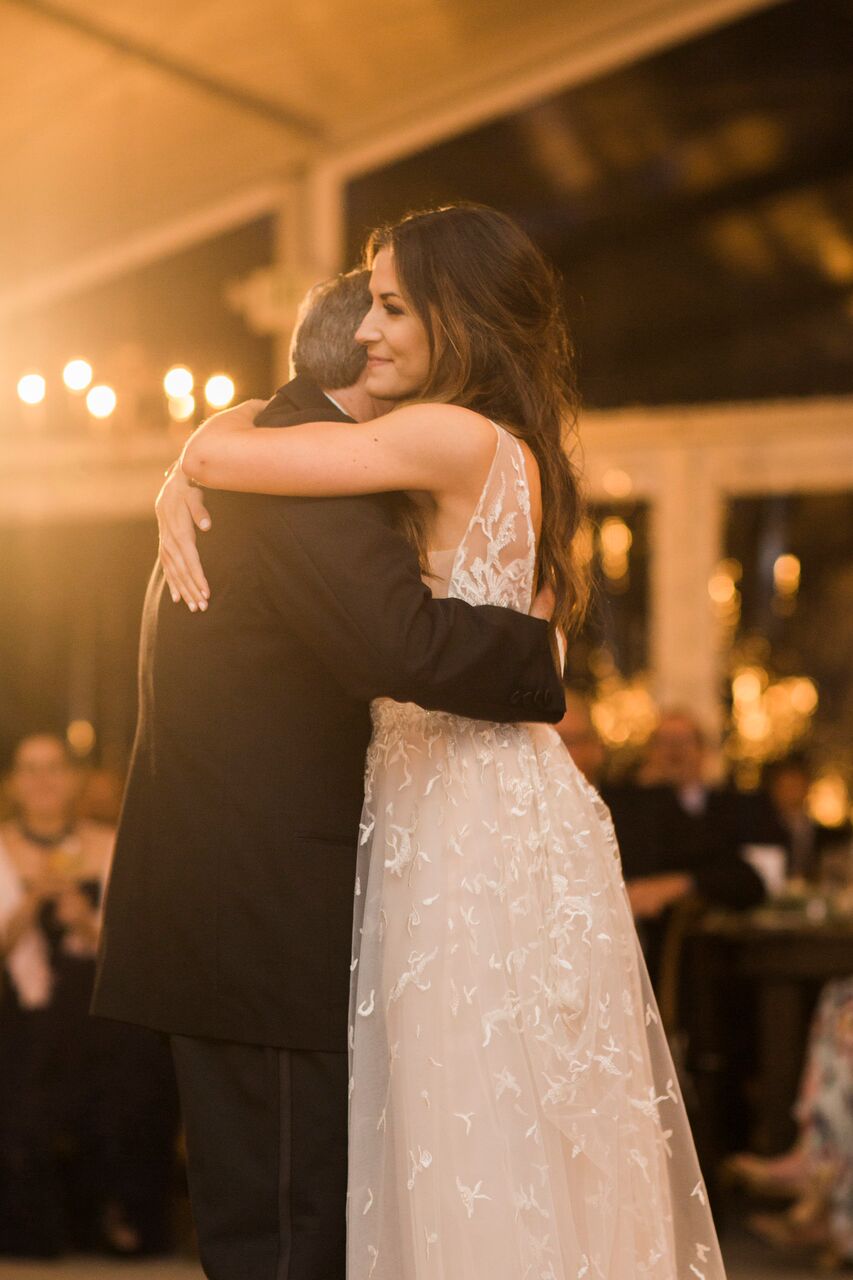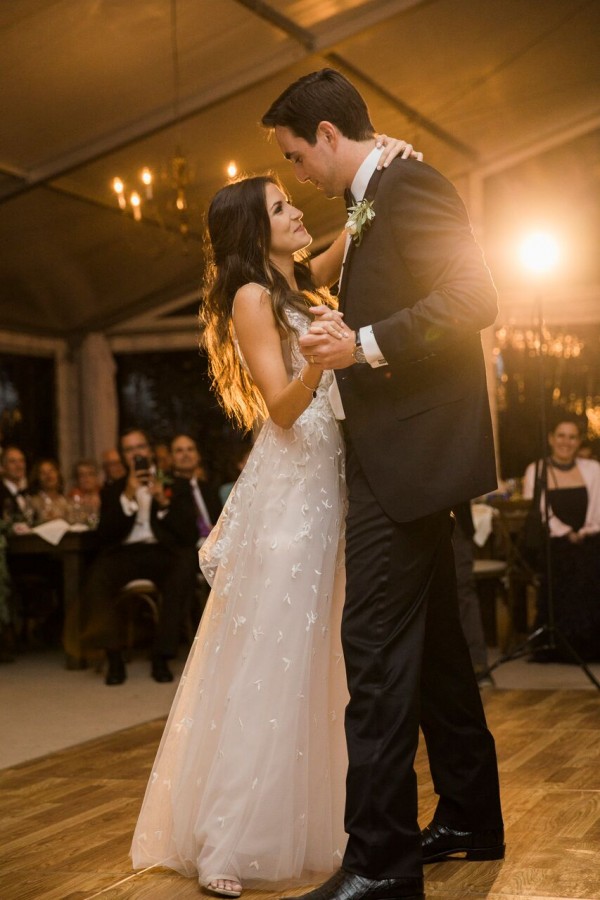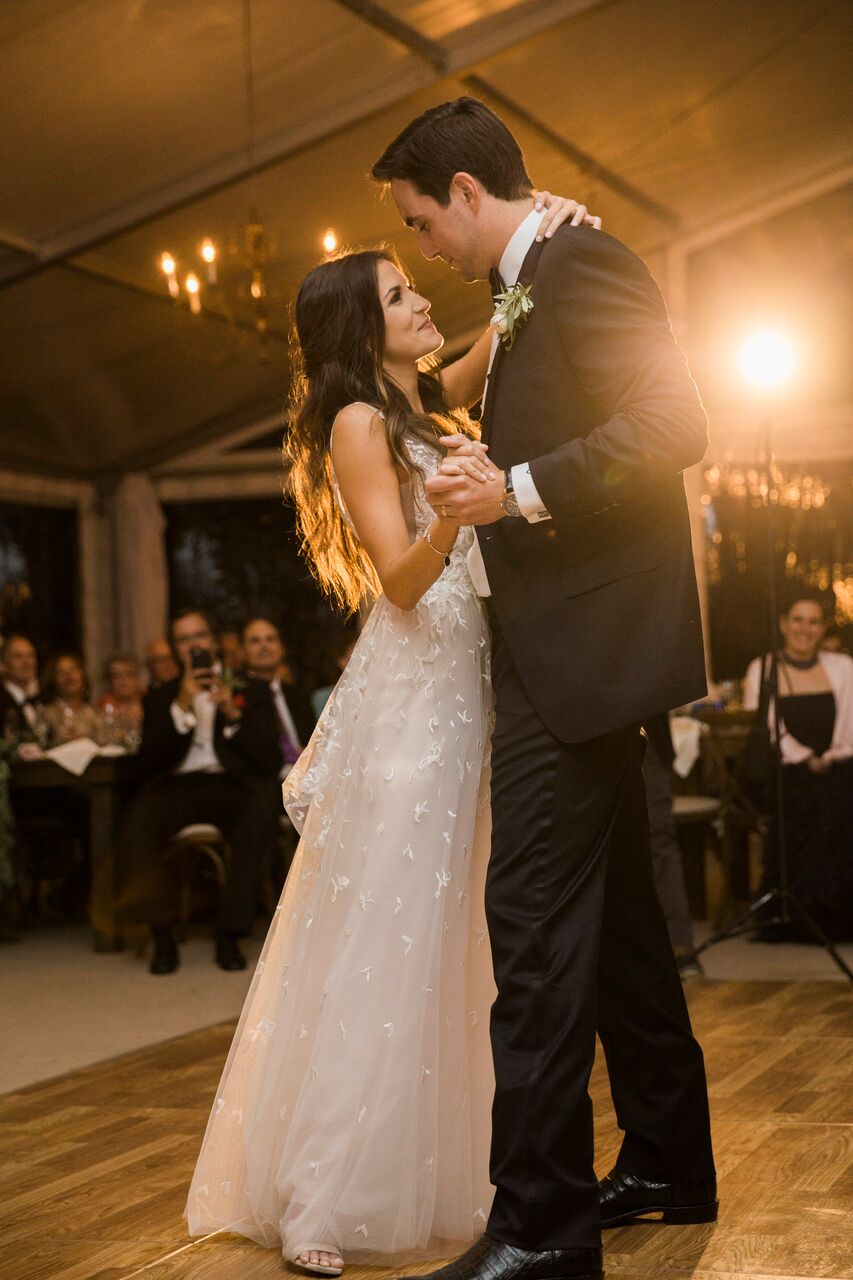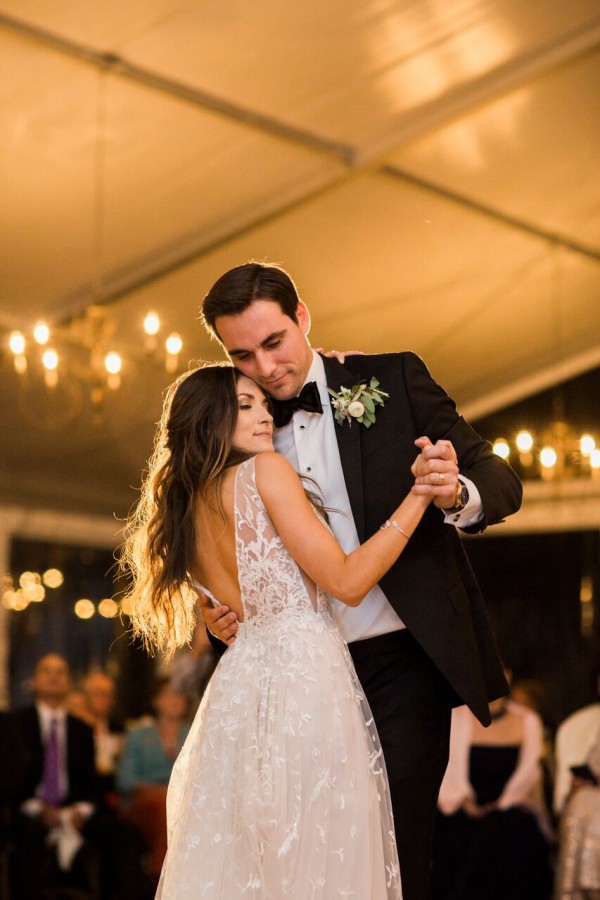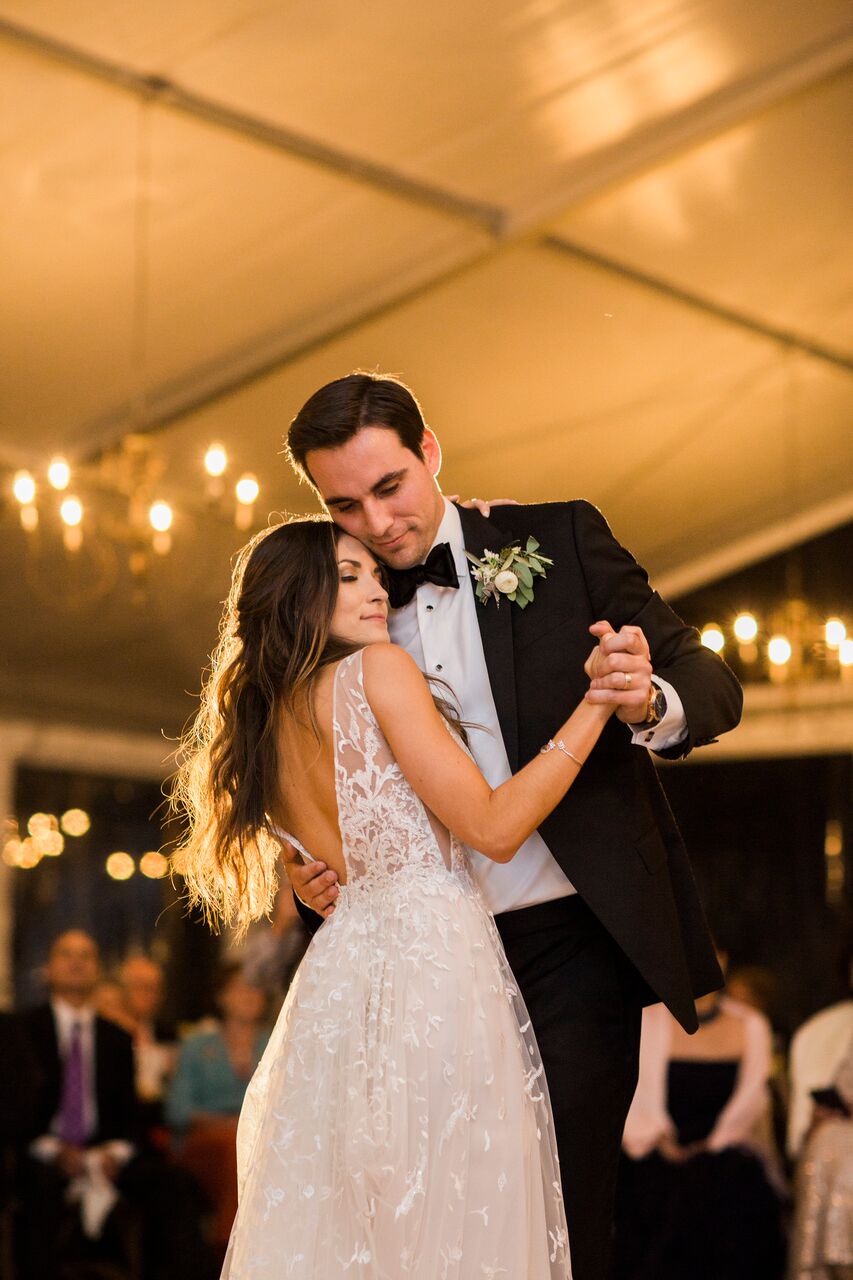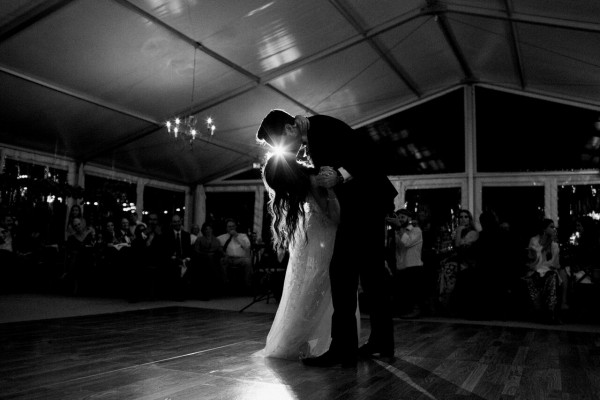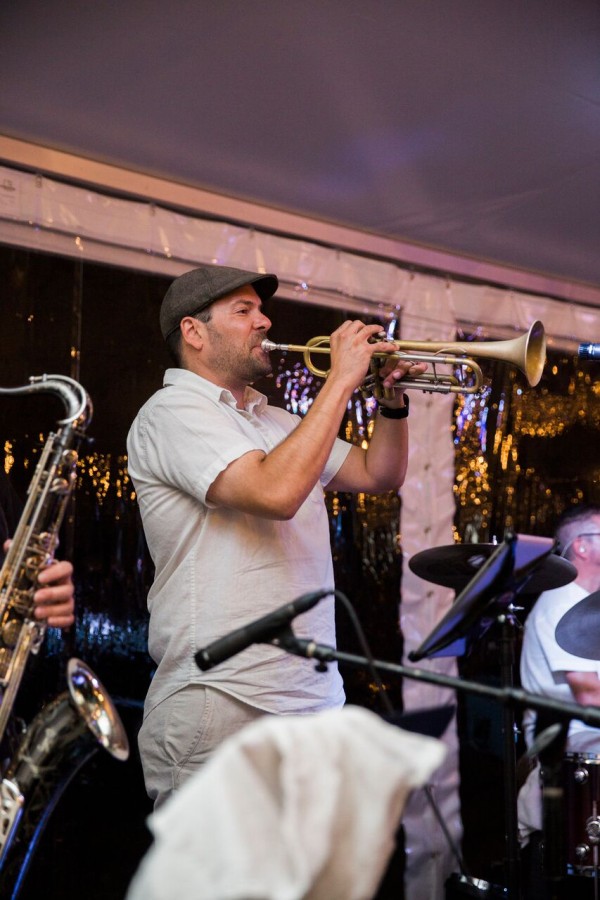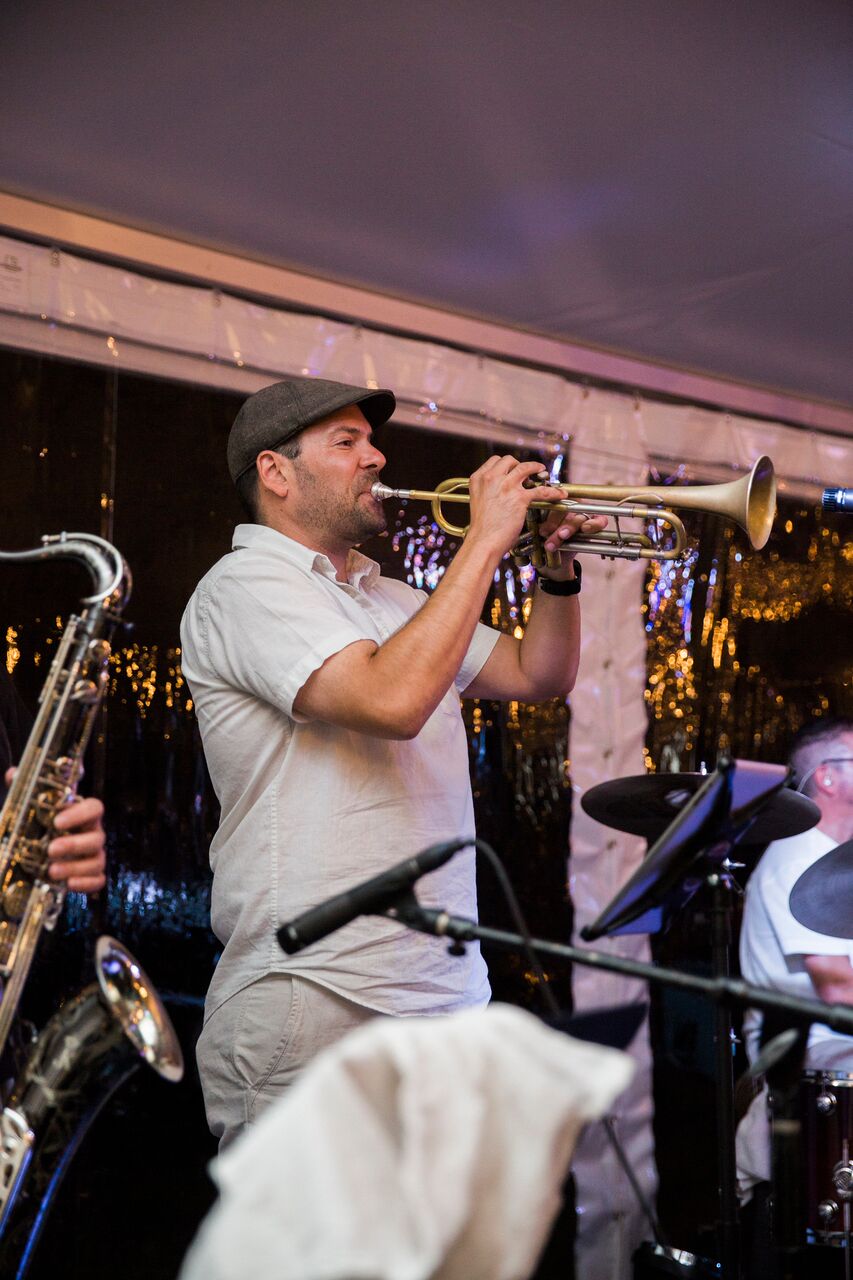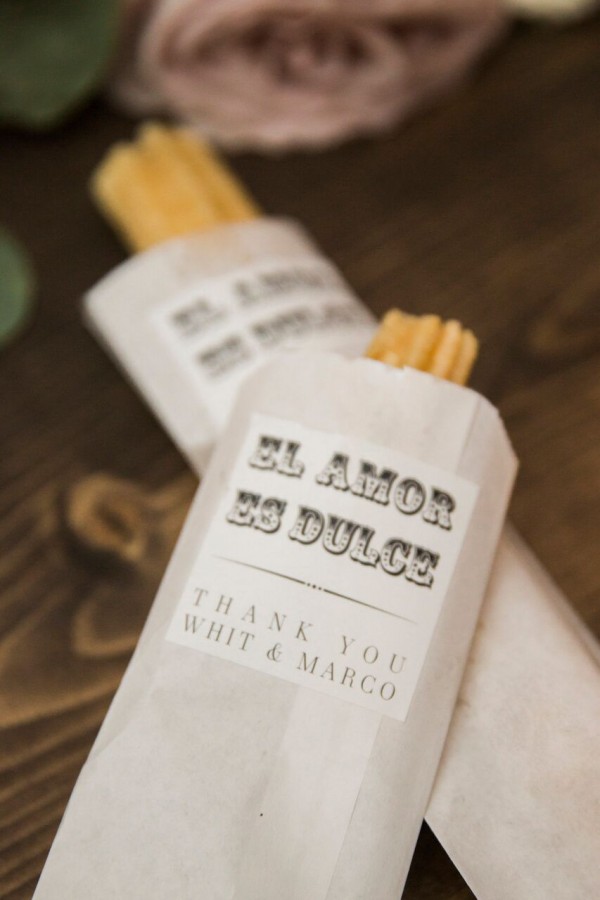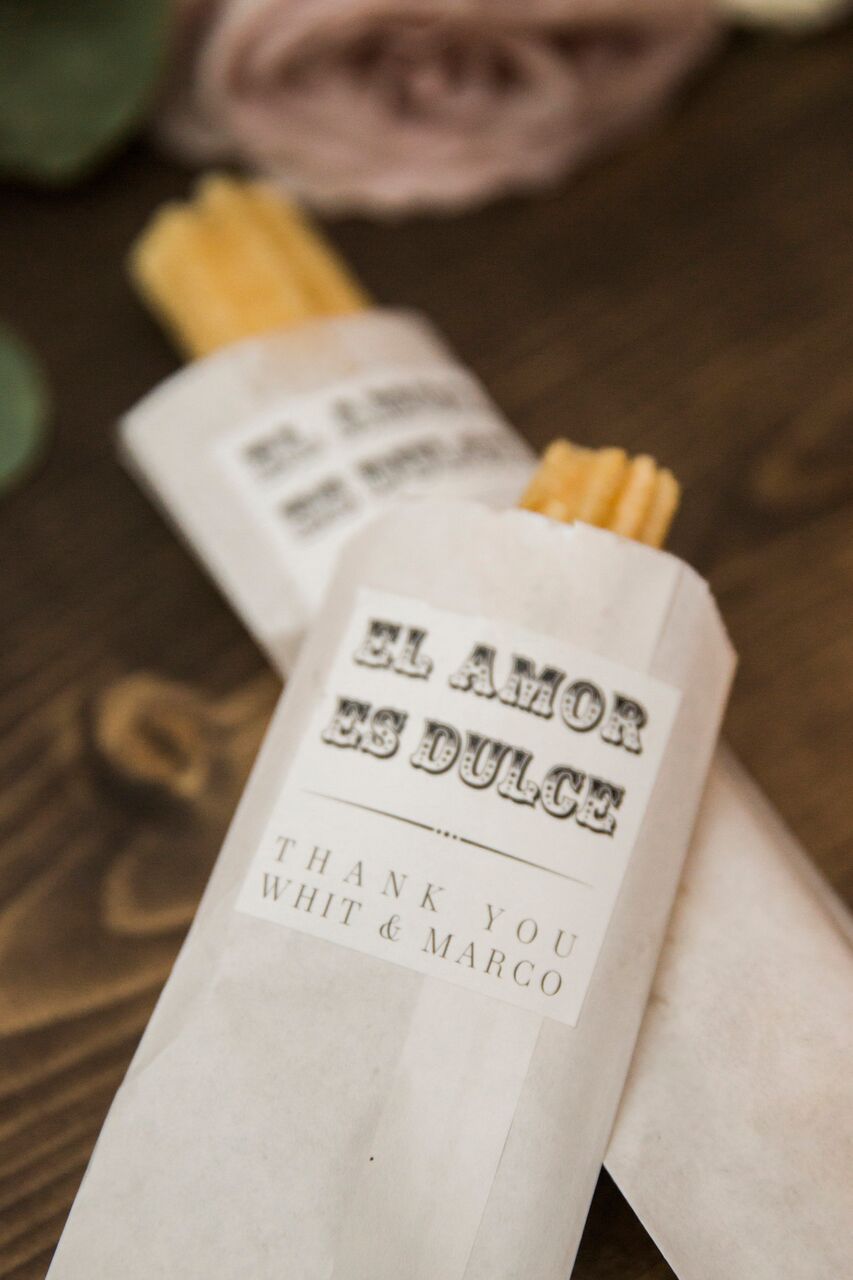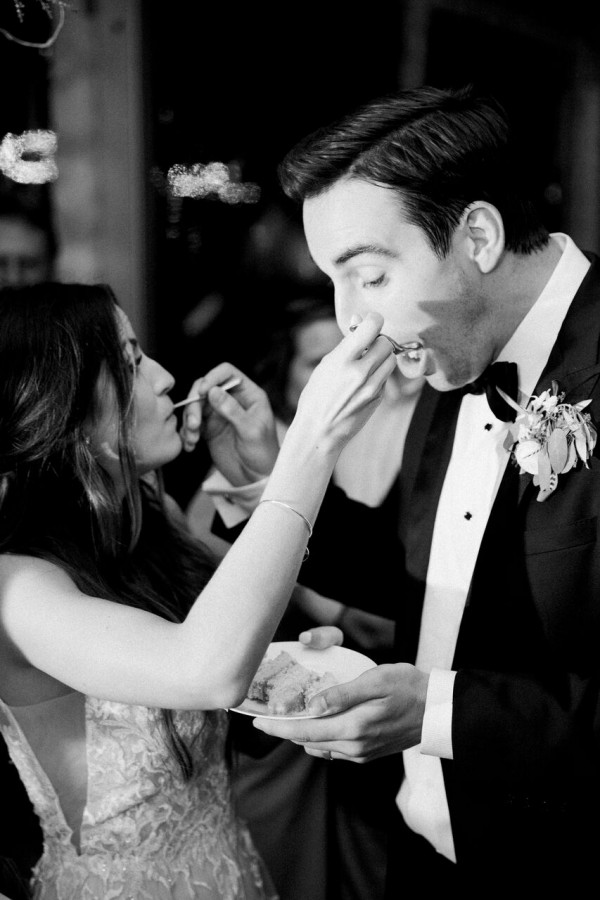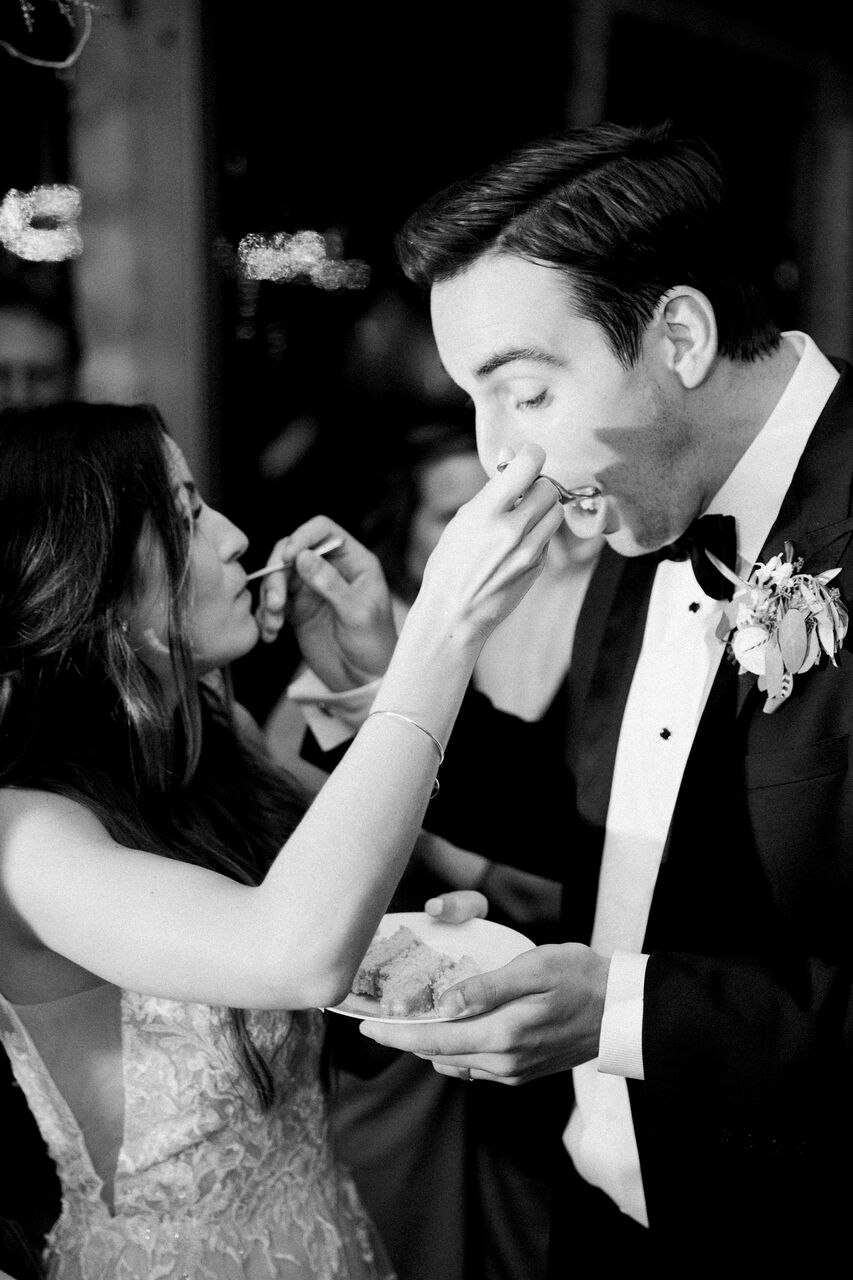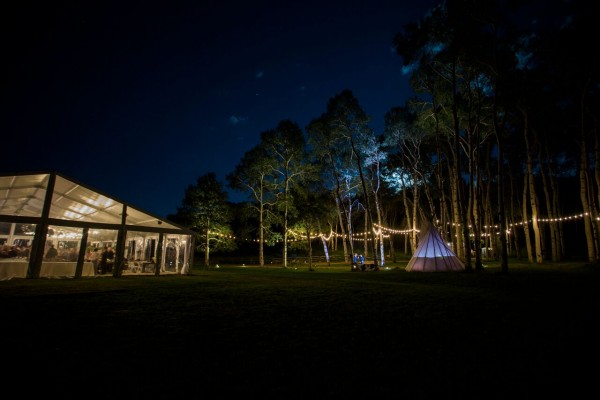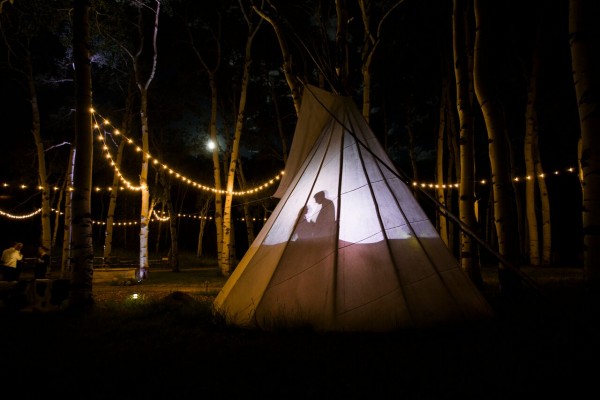 Vendors:
Photography: Lucky Malone
Venue: Flying Diamond Ranch
Florals: Yonder