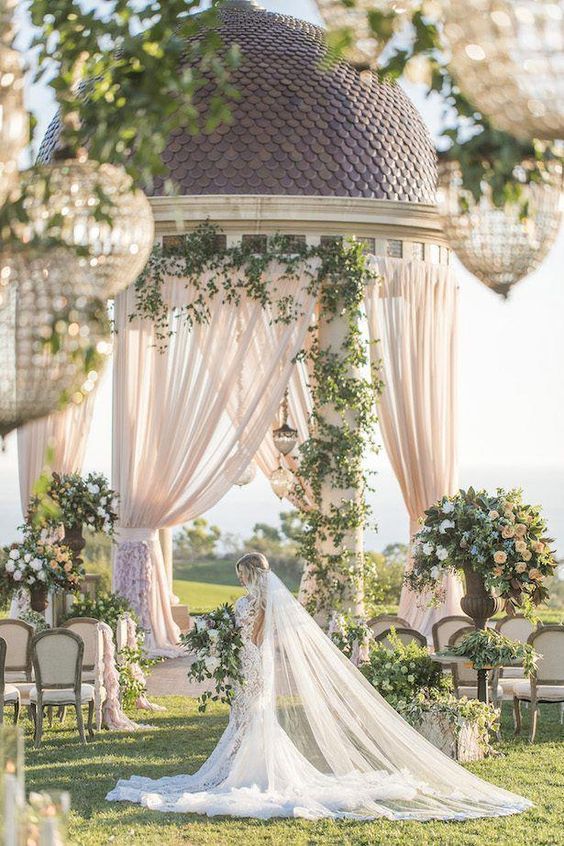 1. Pelican Hill: I'm pretty sure we've all seen pictures of this beautiful rotunda and ceremony overlook with the dreamy outdoor reception spaces. Pelican Hill is one of the most coveted wedding venues in California, and even all over the United States.
2. Montage Laguna Beach: The ocean ceremony views are what sell this place! Not to mention the luxury setting on Laguna beach. Looking for a 5-star beachfront resort in Southern California? This is your place!
3. Hotel Bel Air: Hotel Bel Air is a staple for Beverly Hills natives. The Old Hollywood roots emit a low key elegance, with classic California touches. The intimate and lush garden ceremonies they host are some of the most extravagant, and they have multiple options for reception spaces.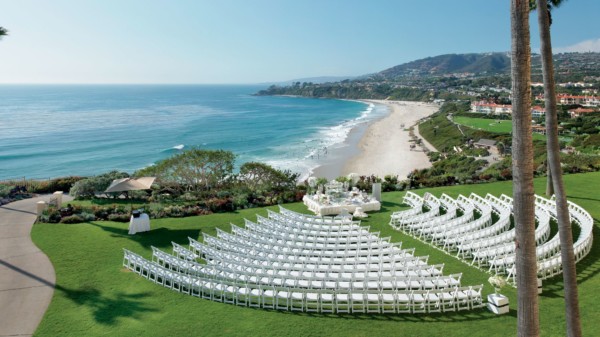 4. Ritz-Carlton Laguna Beach: You can't really beat these ocean views on The Bluff lawn. This fabulous resort can host up to 500 guests and they offer multiple reception locations – even an outdoor one!
5. Monarch Beach Resort: Located at Dana Point, this resort has four different lawn ceremony locations, and two different ballrooms to choose from, all holding large guest counts. A true luxury venue.
6. Waldorf Astoria Beverly Hills: We are planning one of the first Waldorf Astoria Beverly Hills weddings ever before. This hotel was just remodeled and has a lovely poolside terrace, and a ballroom full of natural light.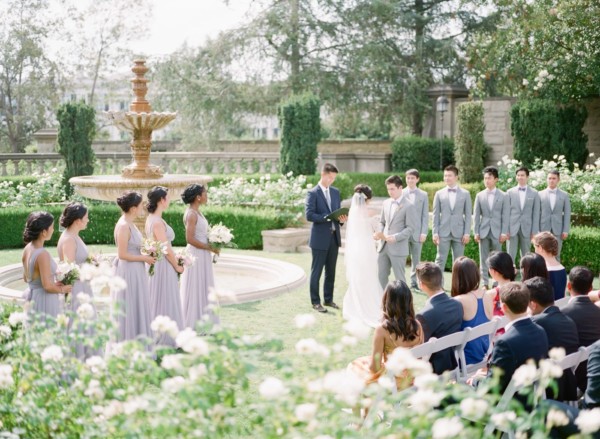 7. Greystone Mansion: You have to have a Beverly Hills address if you want to book this venue earlier than 6 months out. But if you can swing it or are a Beverly Hills resident, this is a gorgeous location. You feel like you are getting married at a Chateau in France!
8. Rancho Dos Pueblos: Ready for a more rustic location? California meets rustic charm at this ranch in Goleta, CA. You are beachside, and have access to an outdoor area with palm trees, another outdoor space with banyon trees, and an indoor rustic barn for your reception. You can also book their Casa Grande Estate for accommodations!
9. Kestrel Park: Located in the Santa Ynez valley, this 100 acre property makes you feel like you just walked into an English castle setting! Our favorite ceremony location is Sycamore Allée, with a long road lined by luscious trees.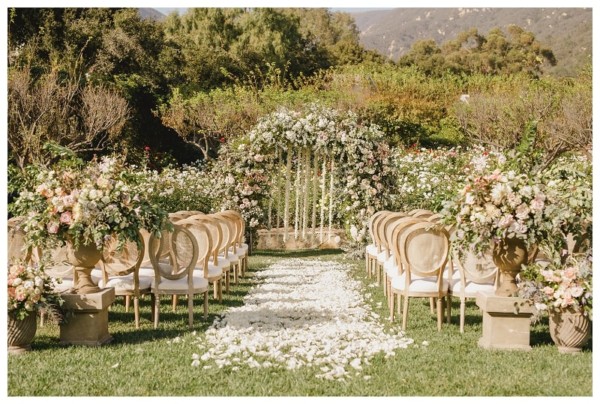 10. San Ysidro Ranch: Looking for a destination getaway? This is your spot! For guest counts of 90 or lower, this resort is the perfect balance between quaint cottage in England and luxurious gardens of California.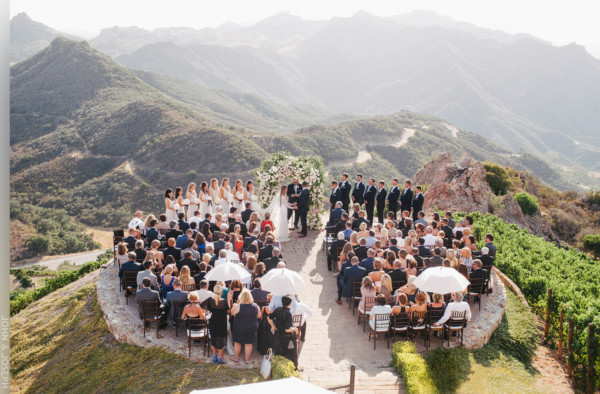 11. Rocky Oaks Estate: This hilltop ceremony is what makes Rocky Oaks so famous (and the rental price reflects it)! Don't book this venue if you are scared of heights, but most definitely book it if you want to have some of the most stunning views at your wedding and in your pictures. Your guests will "ooo" and "ahhh" as they arrive and enjoy the magnificent setting you are in.
12. The Biltmore Santa Barbara: This Four Seasons resort is located directly on the coast, and is the perfect spot for an elegant wedding. The Four Seasons is known for their amazing service and staff, and this is no exception.
13. Vibiana: A blank slate in the heart of Los Angeles. You can transform this space in any way you like, although it has the structure of a cathedral. Perfect for a central city wedding!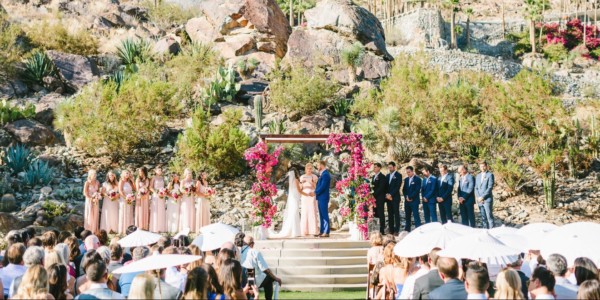 14. Colony 29 Palm Springs: A very popular wedding venue and vacation rental that is tucked away in the mountainous desert landscape of Palm Springs. A few celebrities have gotten married here, so it is a highly coveted space!
15. The Parker Palm Springs: A lush lawn located in Palm Springs gives you many options for hosting your ceremony and reception. This hotel gives off mid-century mod vibes that blend flawlessly with the desert landscape of Palm Springs. Some rooms even have a hammock which we love using for our afternoon naps!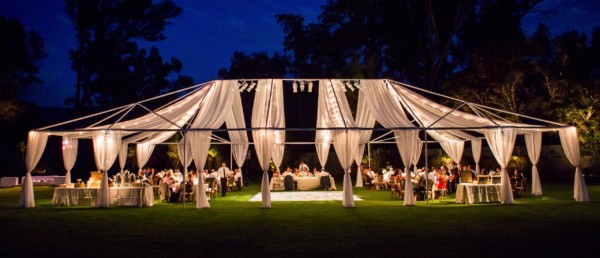 16. Ojai Valley Inn: Choose from two different lawns and a courtyard for your ceremony, and then four different spaces for your reception (our favorite is the Orchard Lawn). Ojai is a town filled with art galleries, farm to table eateries, and boutiques, so your guests will have more to explore outside of the large resort!
17. Villa Sevillano: This villa is an elegant Italian style estate located in Santa Barbara. It is known for it's spacious courtyard and sprawling lawn where you can build your wedding from the ground up! If you want an Italian countryside wedding but don't want to make the long trek, this is your spot!
18. Fairmont Grand Del Mar: If you are looking for a ballroom wedding in southern California, this is a fabulous spot. They have a lovely chapel on property, or you can opt for an outdoor garden ceremony! Either way, this space screams opulence!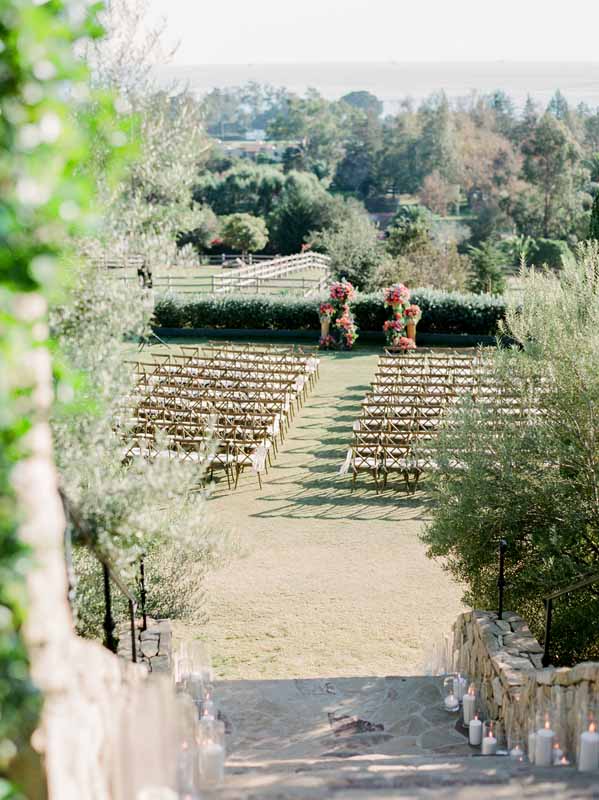 19. Klentner Ranch: Flanked by rolling hills with views of the ocean, you are in an oasis at Klentner Ranch. Build a tent on their lawn, or opt for no cover – either way you have so many options when you book this venue. Their poolside terrace is one of our favorites for cocktail hour!
Photo 1 by: Jessica Claire
Photo 2 from: The Ritz-Carlton
Photo 3 by: Anya Kernes Photo
Photo 4 by: Kristen Booth
Photo 5 by: John and Joseph
Photo 6 from: Colony 29 Palm Springs
Photo 7 from: Ojai Valley Inn
Photo 8 by: Anna Delores