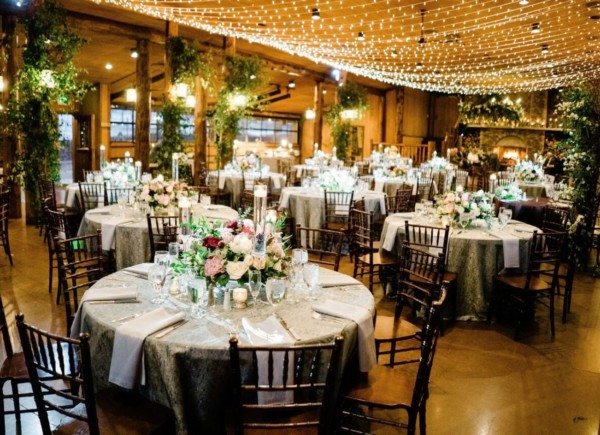 Devi and Zak's Colorado wedding was an early November day that started with sunshine and ended with magical snow showers. It was an incredibly romantic evening for them and their guests filled with candlelight, champagne, and warm drinks (spiked of course)! Please enjoy the pictures by Steve Stanton Photography, and a few of our favorite highlights from this Spruce Mountain Ranch Wedding!
The Ceremony Arch
We have ALWAYS wanted to do an arch at the start of the ceremony aisle, rather than at the head. Devi and Zak were incredibly open to our ideas and creativity, and we loved that about them. This ceremony was supposed to be outside but due to it being cold and a tad snowy, we moved it inside and it was just as beautiful! Newberry Bros really nailed this full ceremony arch made of manzanita branches, as well as the ceiling installation that ended up over their ceremony and dance floor. Spruce Mountain Ranch was covered in floral and candlelight.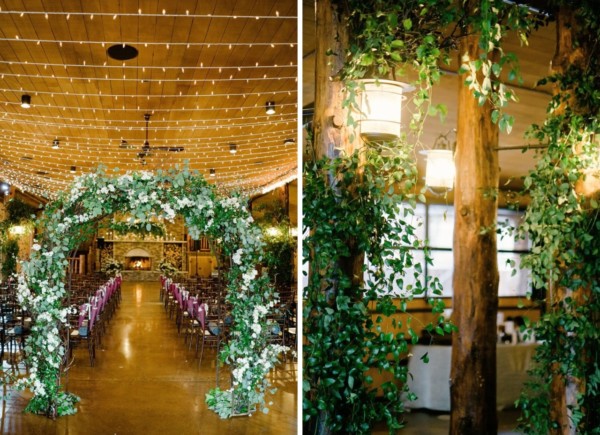 Their First Dance
What a lovely moment! Their first dance was upbeat and adorable – and that ceiling installation made it even more spectacular! Don't be afraid to get personal with your first dance song; if you aren't slow dance people, don't slow dance! We have many DJs that will create a mash up for you of a few different songs, that way you can have the perfect, customized first dance. We also love using this picture below to convince our clients that overhead dance floor florals make a HUGE impact on the overall look of the venue. Their guests would not have been as "wowed" without this fabulous hanging installation – so YES, it is worth the money!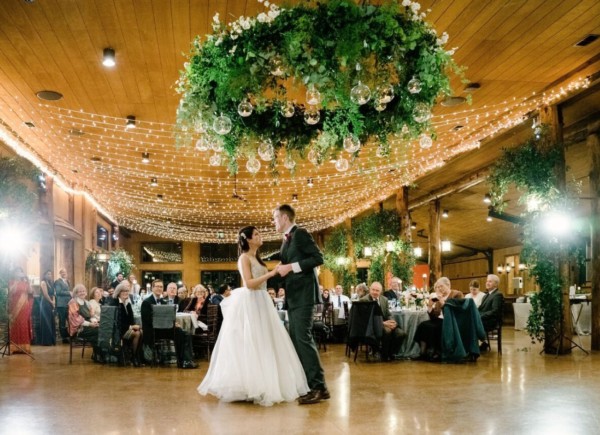 The Food
I have got to admit this to you all – we are SO tired of the traditional steak and mashed potatoes dish for weddings. Yes, filet is delicious, but can't we do better than that? I would much rather have something a little unique than the traditional food everyone has at their wedding. Devi and Zak agreed with me! They had the most AMAZING and mouth watering food stations. Gourmet Mac and Cheese, unique flatbreads, kabobs, chicken and waffles, a carving station, and I could go on and on. Not to mention dessert – they had multiple flavors of cake and an assortment of unique treats like bread pudding, pistachio tarts, and German chocolate brownies. YUM. I have never eaten so much food at a wedding. EVER.
Insane Snow Storm Photos
Last, but certainly not least, we have the end of the night snowstorm. It was a beautiful sight for the guests as they watched from the warmth of Albert's lodge, and Devi and Zak were brave enough to go out in it and take pictures! (I'm sure having a glass or two of champagne before helped keep them a bit toasty, right?) Steve shot the most amazing photographs of them in the snow that displayed the magic of that night and the wonderful spirit of Devi and Zak. Colorado weddings are known for being unpredictable with weather (especially in October and November), so keep that in mind when you envision a perfect autumn wedding day. Oh how we love being Colorado wedding planners!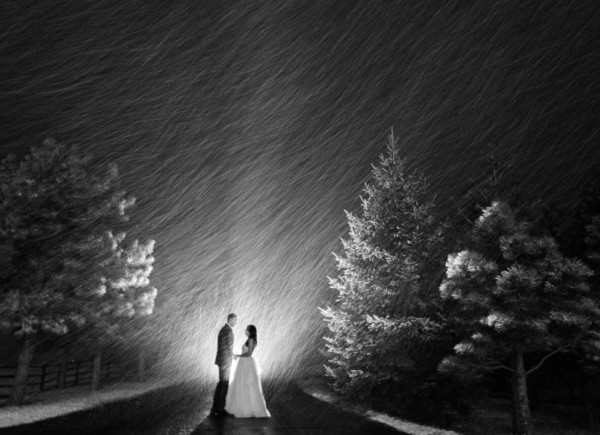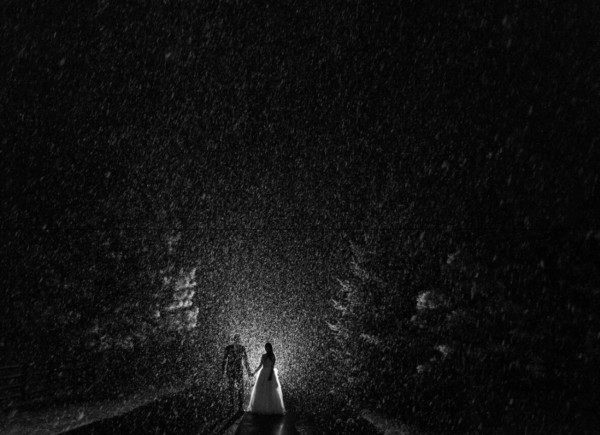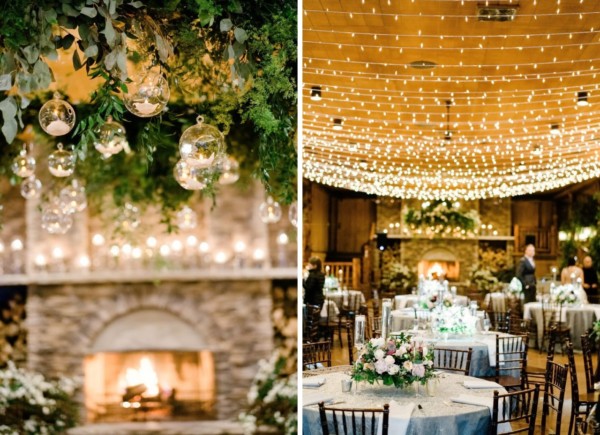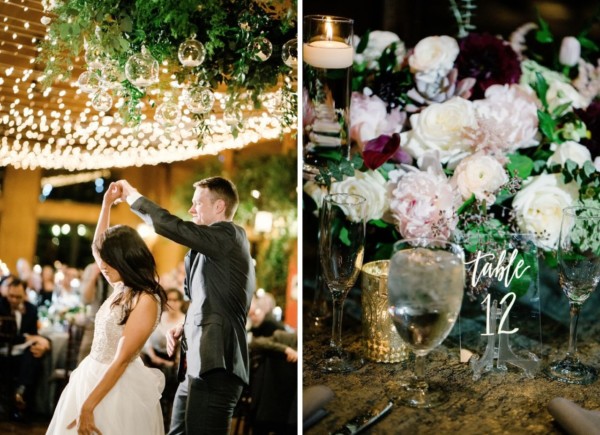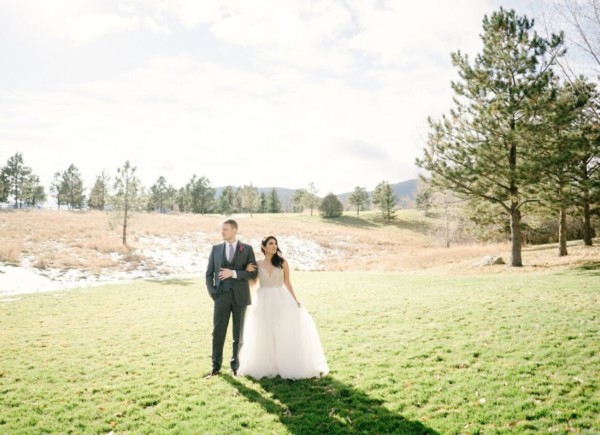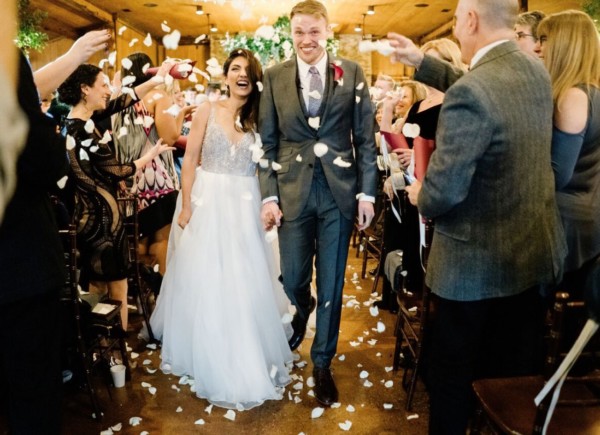 Thank you to our amazing vendors!
Catering: Biscuits and Berries
Venue: Spruce Mountain Ranch Weddings
Floral: Newberry Bros
Photography: Steve Stanton
Lighting: Amora Group
Rentals: Event Rents
Beverage: Peak Beverage