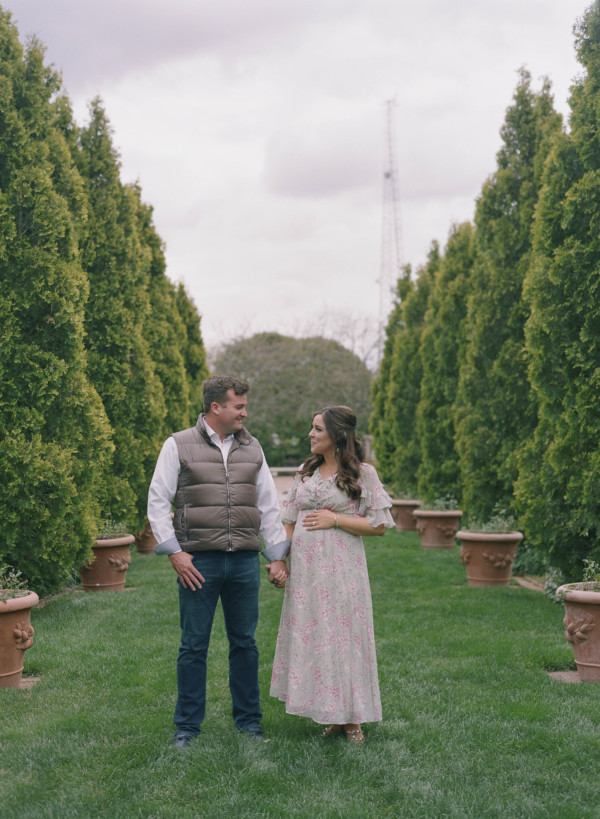 THE FAMILY
Brittany Pillard is a doll of person. You seriously will never meet someone sweeter or more genuine than her, and we have had the pleasure of doing both her wedding a few years ago, and now her baby shower just this past June! Her wedding was an extravagant 250-person weekend at the Breakers Palm Beach, and for her baby shower she decided to keep it more intimate with an English Garden theme and about twenty guests.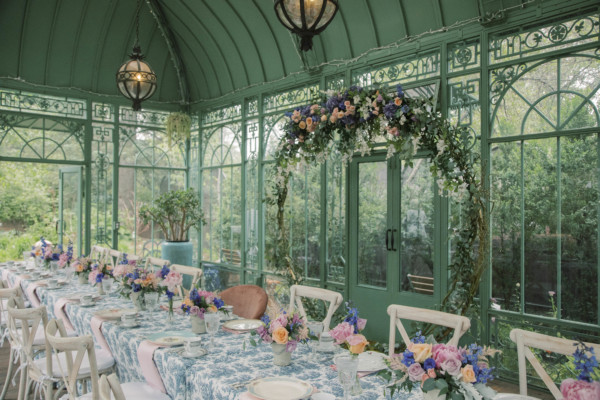 THE DÉCOR
Our favorite part about this décor is the blue and white Delft linen that everyone was swooning over the entire afternoon. It fit perfectly with the English Garden theme Brittany wanted, and coupled with the vintage place settings and stone vases, it was a match made in heaven!
THE VENUE
The venue was very important to Brittany as there aren't a lot of "English Gardens" in Denver, Colorado. We recommended the Denver Botanic Gardens, and she immediately fell in love with the quaint Solarium that took her back to the English countryside when she stepped into the space. It is the perfect spot for an intimate gathering!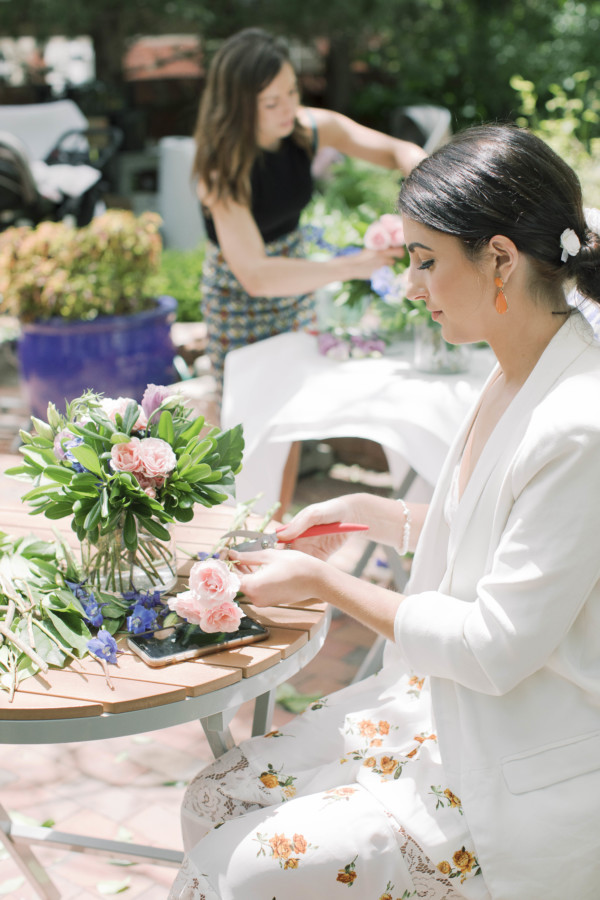 THE FLORAL CLASS
This is not your average baby shower ladies and gentleman. We know how to throw a party! After the ladies brunched, they had a class on making floral arrangements, and they each got to take them home after they made them! Newberry Bros set up stations with bunches of floral and taught all of these ladies (and one gent) how to make a lush and professional floral centerpiece. I have got to say, this was a HIT. They all had a blast and are now experts!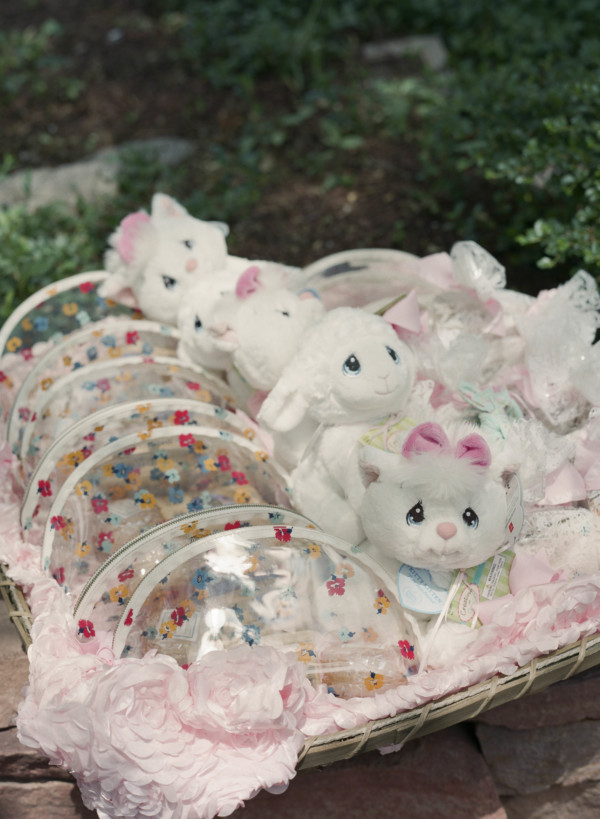 THE FAVORS
Yes, the guests not only got a floral arrangement to take home, but they also got an amazing favor. These cute make up bags (I'm pretty sure they were Chanel make up bags) were filled with the best and highest quality beauty products, and the kids got adorable stuffed animals to take home as well. What a wonderful day for everyone!
Enjoy these amazing photos by Laura Murray!