We recently took a trip to the area to do some planning meetings with our 2020 clients and we fell in love with 3 really fabulous spots, all very different from each other. Take a peek!
Cabo San Lucas Mexico and San Jose Del Cabo offer some really dreamy options for a beach wedding that exudes culture, diversity, authentic food, delicious cocktails, and gorgeous sunsets. Mexico is huge for destination weddings. You can go with an all-inclusive wedding resort and hire a destination wedding travel agent like Paradise Weddingsor find a venue like a villa or church for your wedding.
The beautiful Baja Peninsula has something to offer everyone. From luxury resorts to tucked away farms to authentic beach settings, the beautiful Baja Peninsula has something to offer everyone. l We recently took a trip to the area to do some planning meetings with our 2020 clients and we fell in love with 3 really fabulous spots, all very different from each other. Take a peek!
A few things to know ahead of time:
1. Do you want to be in Cabo San Lucas or San Jose del Cabo? They are very different from each other! Cabo is downtown, closer to the Marina and the famous lover's beach, and is a little "rowdier" than San Jose del Cabo. Its beaches are rockier and the waves are stronger! But, there is a lot of nightlife and things for you and your guests to do. One of our favorite spots is The Office. No trip Cabo San Lucas is complete without a stop here!
2. It is very important to help your guests navigate through the SJD airport. It can be quite overwhelming to find transportation at the airport and ensuring you end up in the right spot. There are many people there posing as taxis, shuttle, or hotel personnel, but that actually isn't the case. They are planted at the airport to draw travelers in to buy time shares at a multitude of properties. Encouraging your guests to arrange transportation ahead of time is key! One of our favorite companies to work with is Eliker Transfer. It is roughly $55/each way to and from the airport. Typically a hotel would charge $15-$20/each way, but they make multiple stops along the way to other riders resorts. With Eliker, you get your own dedicated, safe, reliable driver in a luxury SUV.
3. Speaking of time shares. We LOVE Cabo, but they can be quite aggressive when it comes to selling their time share properties, no matter where you stay. Make sure you inform your guests of this ahead of time, so they are prepared. Here's what it can look like.
Your guest checks in and the front desk agent hands them a $1500 credit on their bill if they listen to a short 30-45 minute presentation. No strings attached.
Your guest goes to the concierge desk at the hotel to book a whale watching trip. Before you know it, the concierge has offered them a FREE whale watching trip, 2 massages in the spa, and a $500 Food and Beverage credit if they listen to a presentation.
Your guest checks in and the front desk tells them they have a "welcome package" for them and to please stop by the Concierge desk. It could be misconstrued that this is from you. It is another tactic to get them to commit to a short presentation in exchange for a whole bunch of free stuff.
Do you see a theme here? Don't get us wrong, we can certainly appreciate these locals dedication to growing visitors to Cabo. And there are MANY people who have purchased these units and go back year after year. (we are one of those people) But it can be a real pressure filled situation. These sales people are THE BEST! And they do not give up. Then before you know it, you are the new lucky owner of a $35,000 time share. No one wants their guests coming to their wedding and feeling pressured with constant sales pitches all weekend. Educate your guests ahead of time on how to not get roped in and their experience will be much better. On the other hand, if they fall in love like we did, they may want to go through the process.
4. Love those cute little trinkets they sell on the beach? US TOO! But if you aren't careful, you will think you are purchasing a Mexican blanket and before you know it, they are trying to sell you cocaine (or other drugs). Yep! It's true. So just make sure your guests are careful when buying from the roaming beach vendors.
5. Be familiar with the exchange rate before you get there. You don't want to be continually fumbling for your phone trying to figure out how much to tip. You also don't want to rely on the locals to tell you how many pesos to pay. That being said, we highly suggest that you use pesos instead of American dollars when you are in Cabo.
6. And finally, we all know a few basic Spanish words. Hola. Adios. Buenos Dias. Gracias. Mas Cerveza Por Favor (our favorite). We find that when in Mexico, it shows respect to the local people if you can speak in their language whenever possible, even if it is just an Hola! After all, we expect people to speak English when they are in the US, right?
Now onto 3 fabulous wedding/event venues!
---
---
Cabo Azul 
Highlights:
Large Resort with beautiful rooms up to 3 bedroom Penthouse's
Outdoor covered chapel with gorgeous views and handmade wood pews
Beach areas to host various events
Security at the gate
Multiple pools with swim up bar
Starbucks on site
Market/Cafe/Liquor store on property
2 restaurants on site for breakfast, lunch and dinner
*Here are a few pictures we took* (excuse the iPhone quality)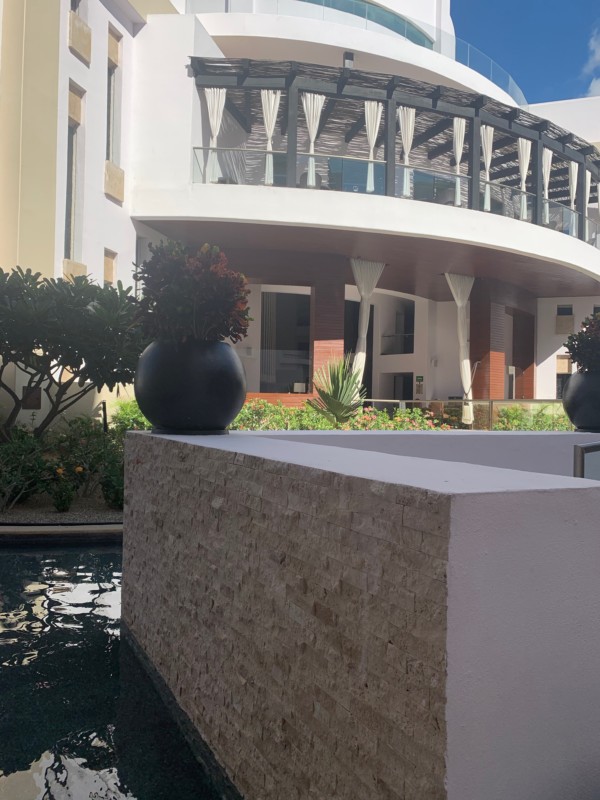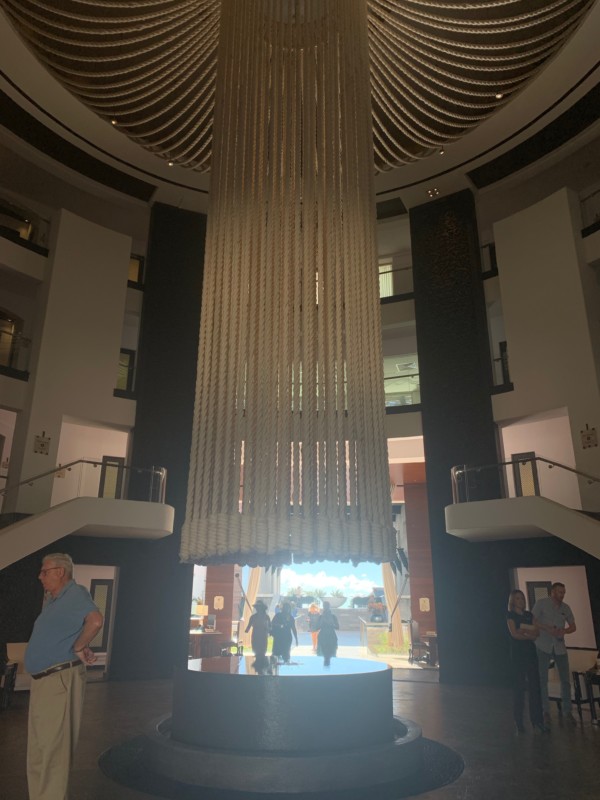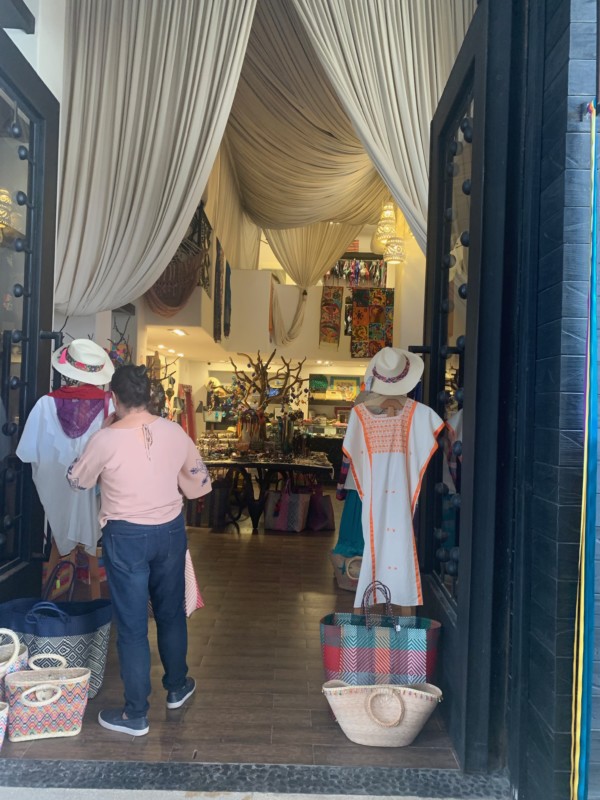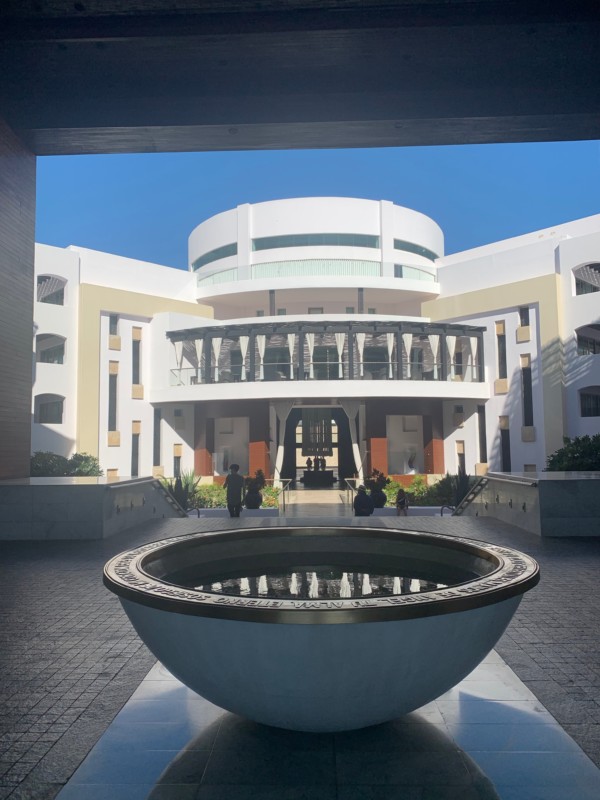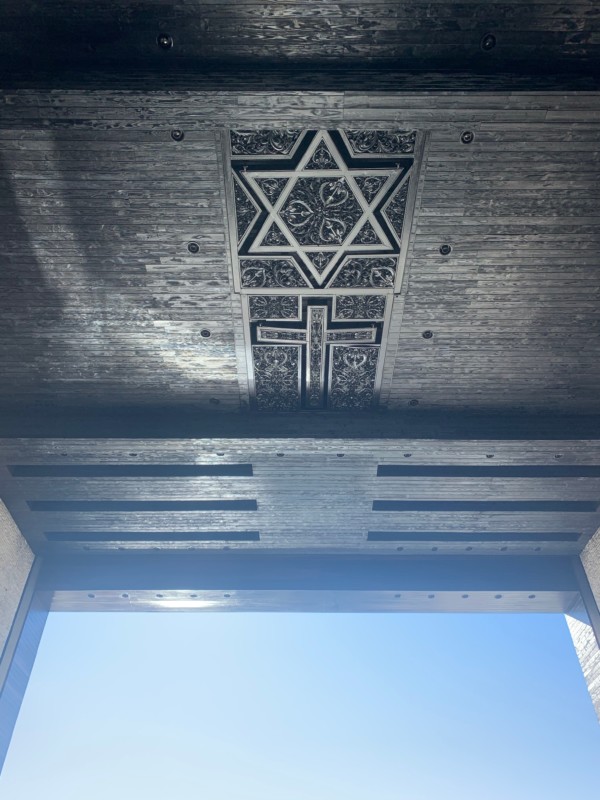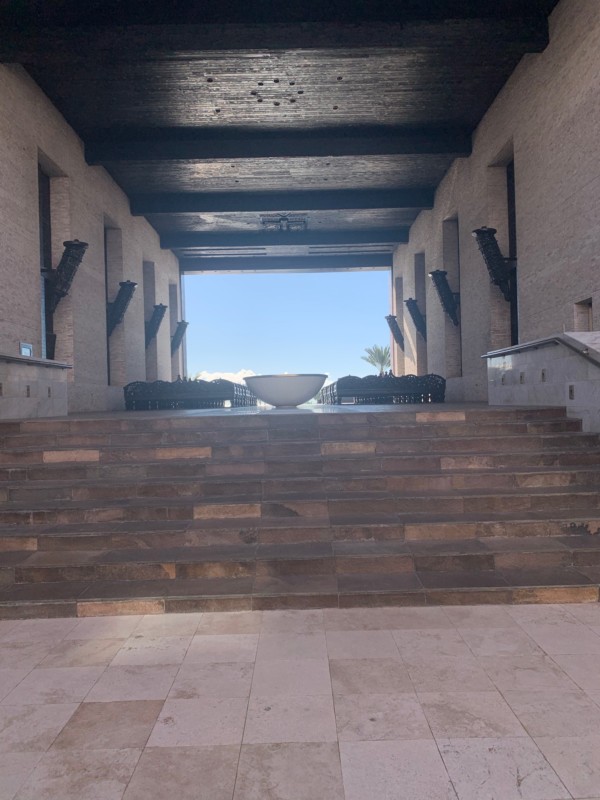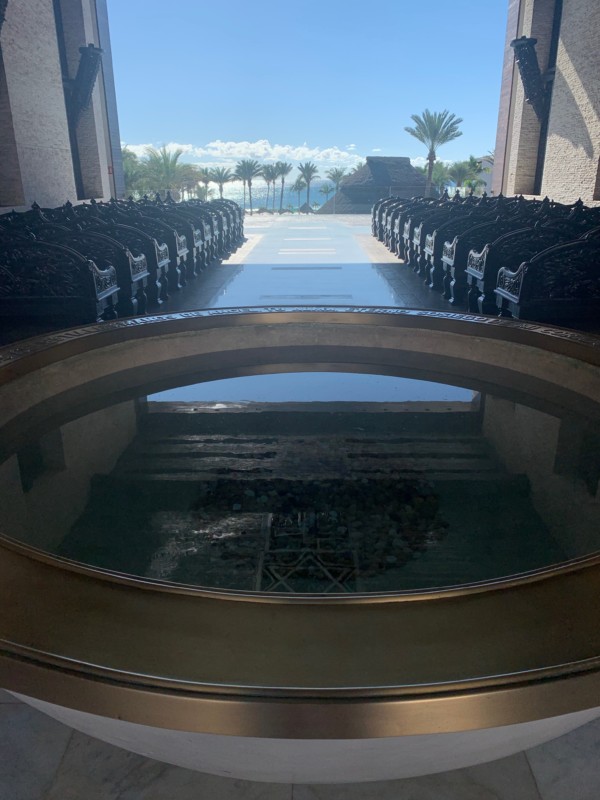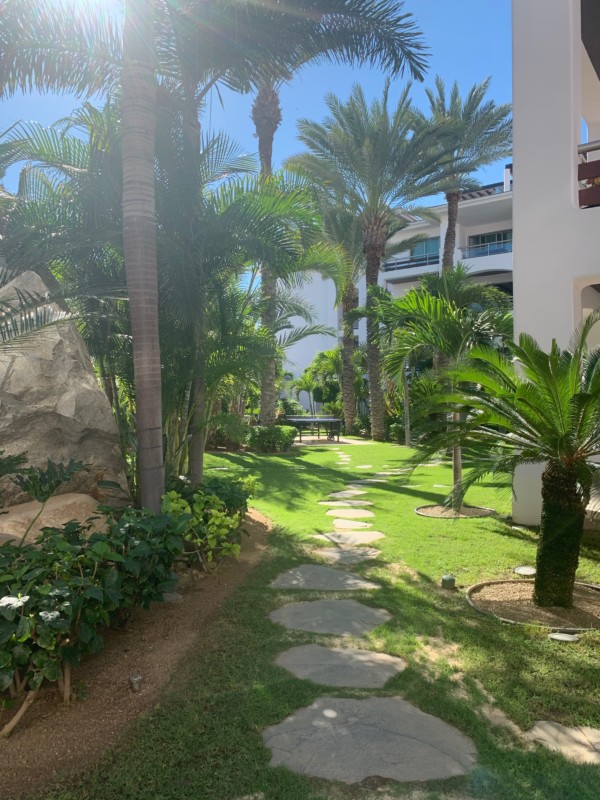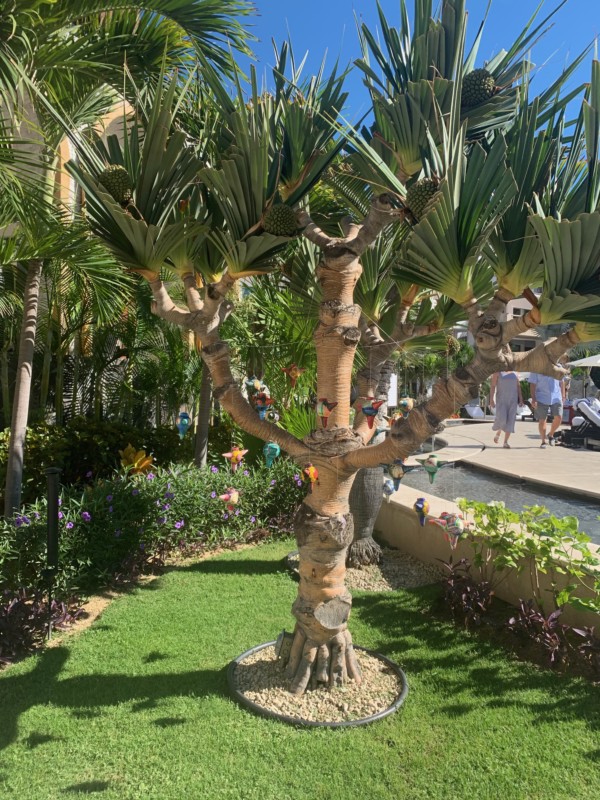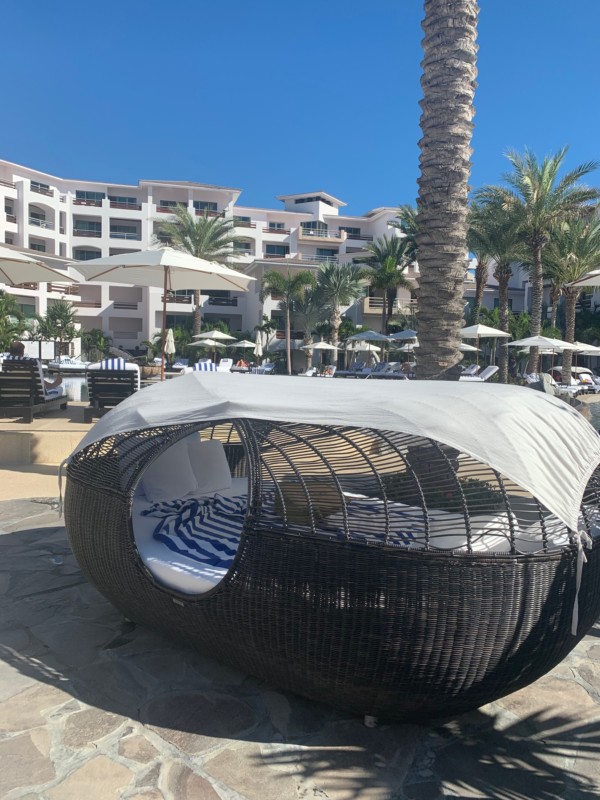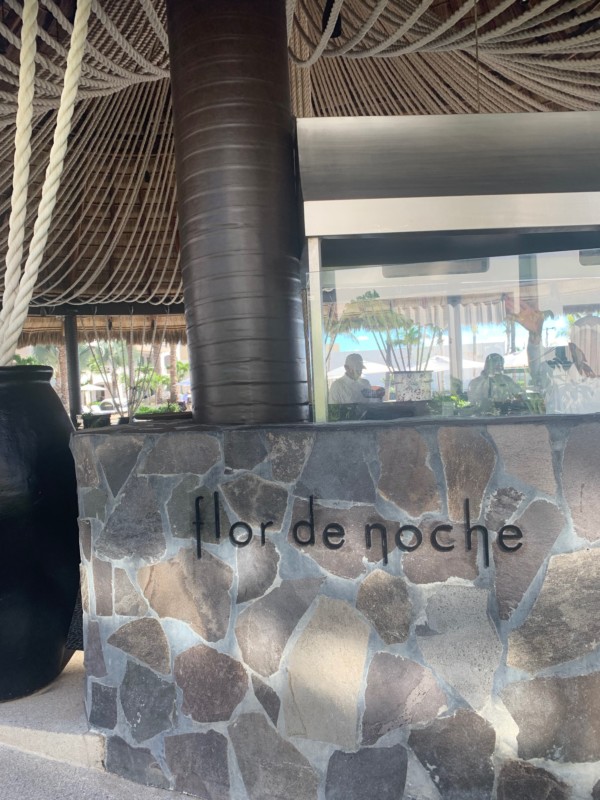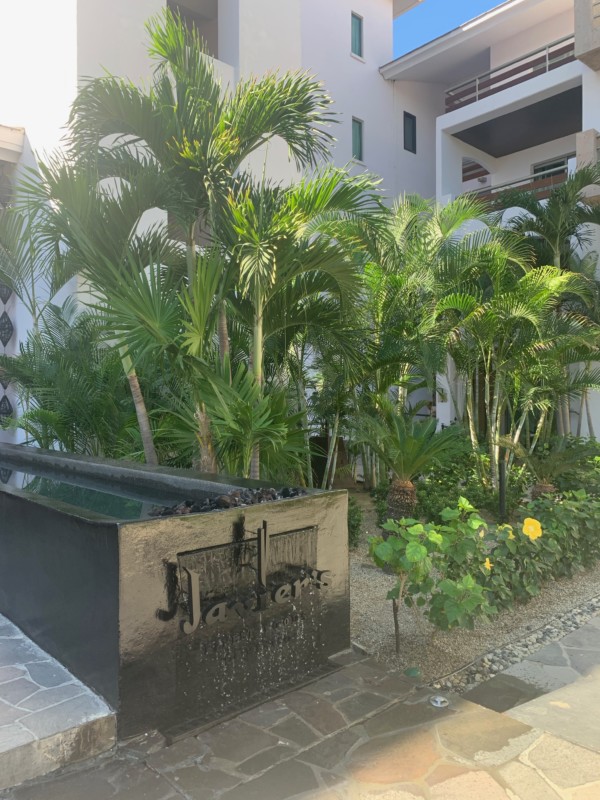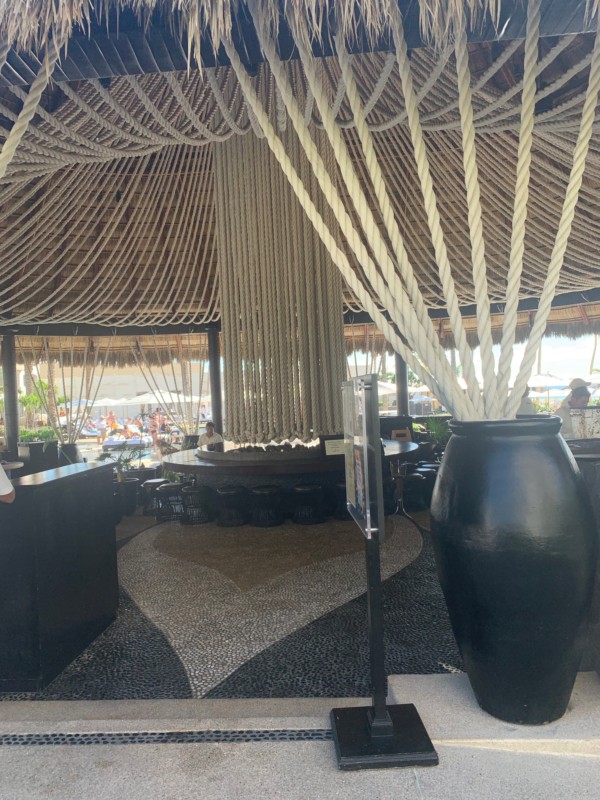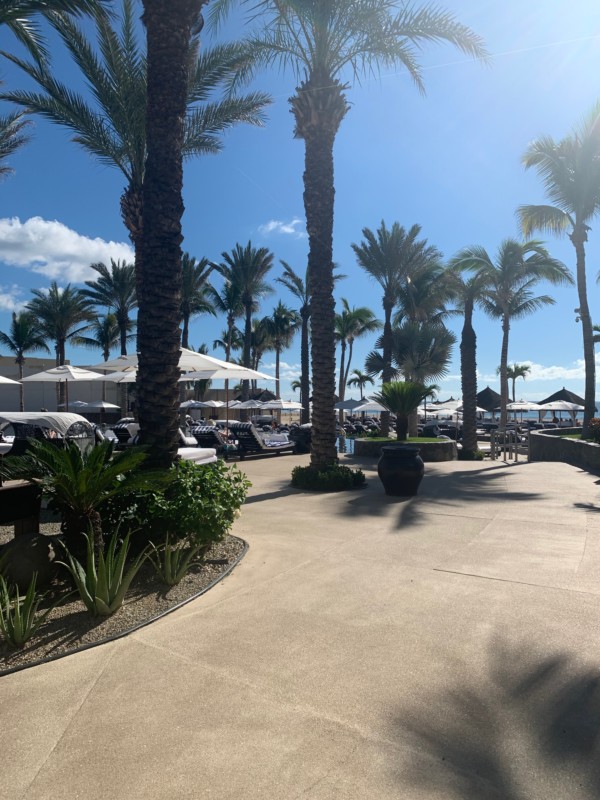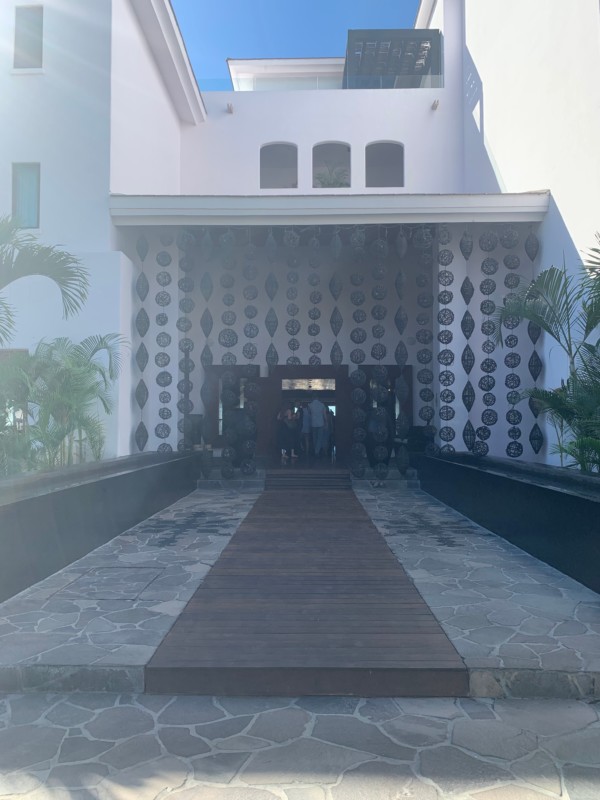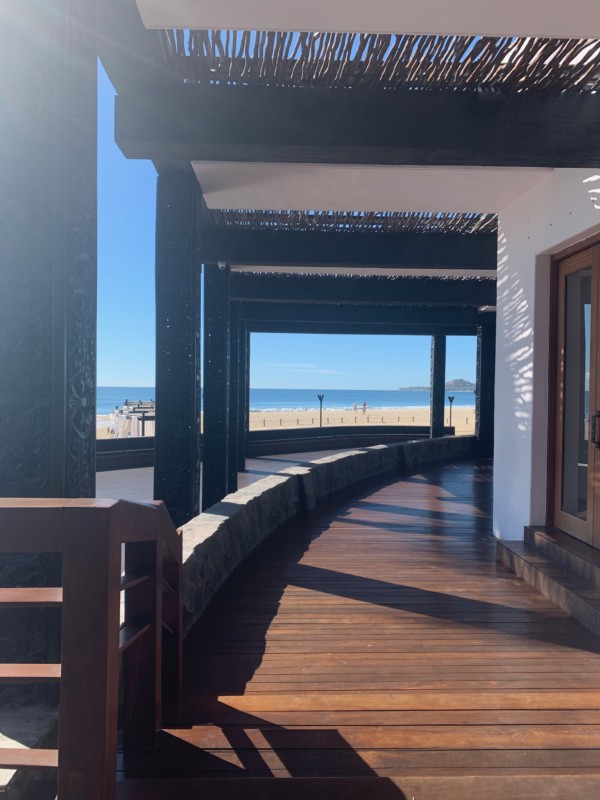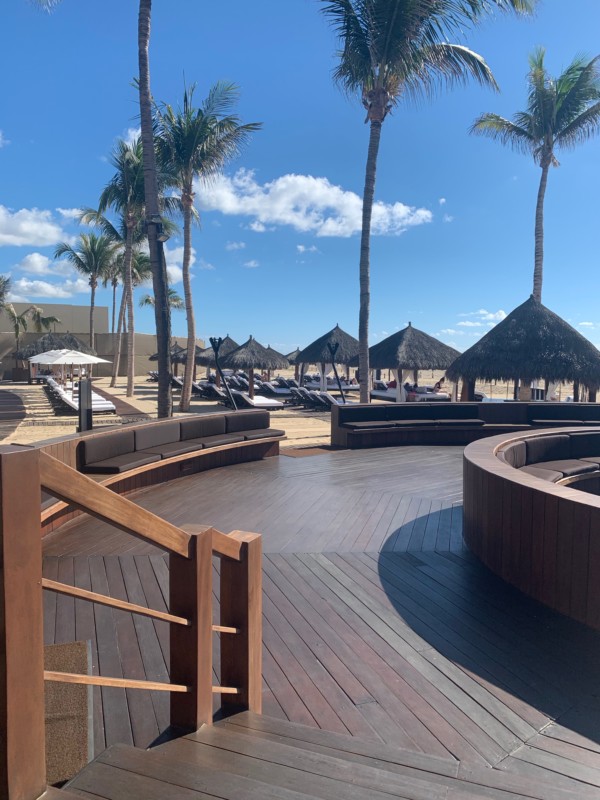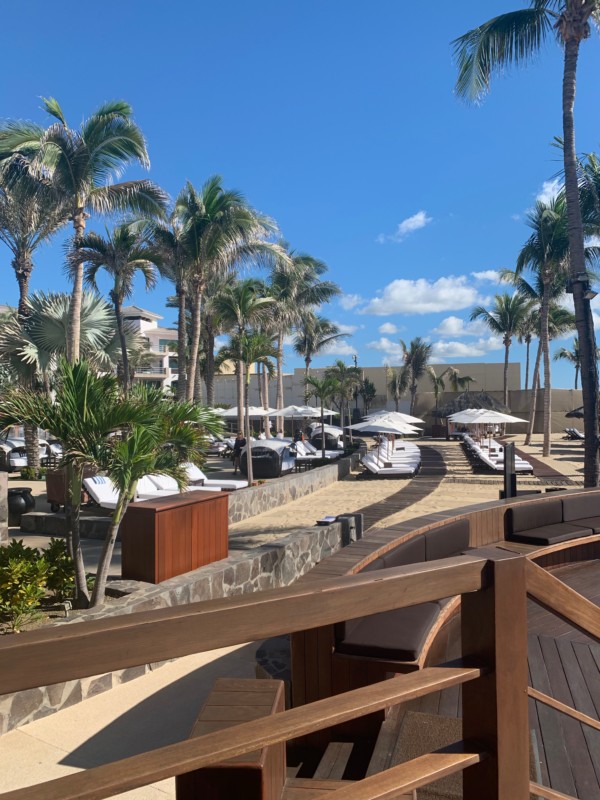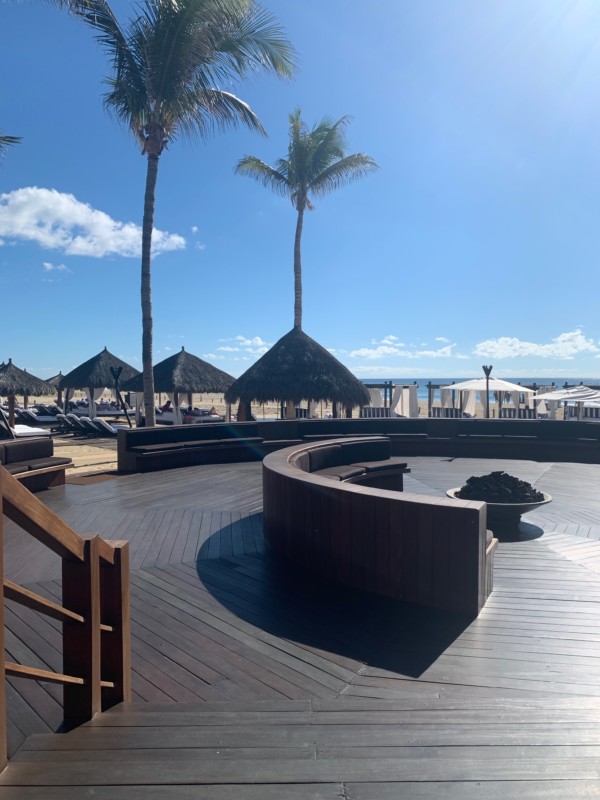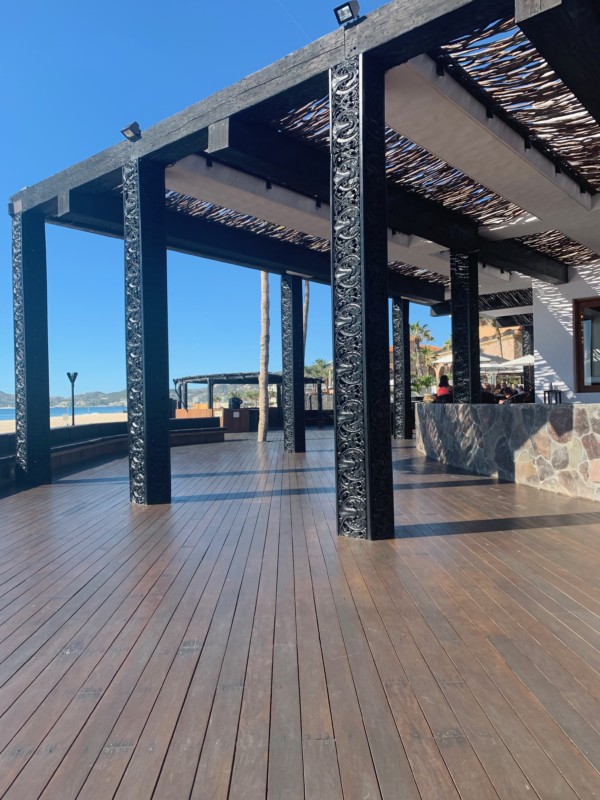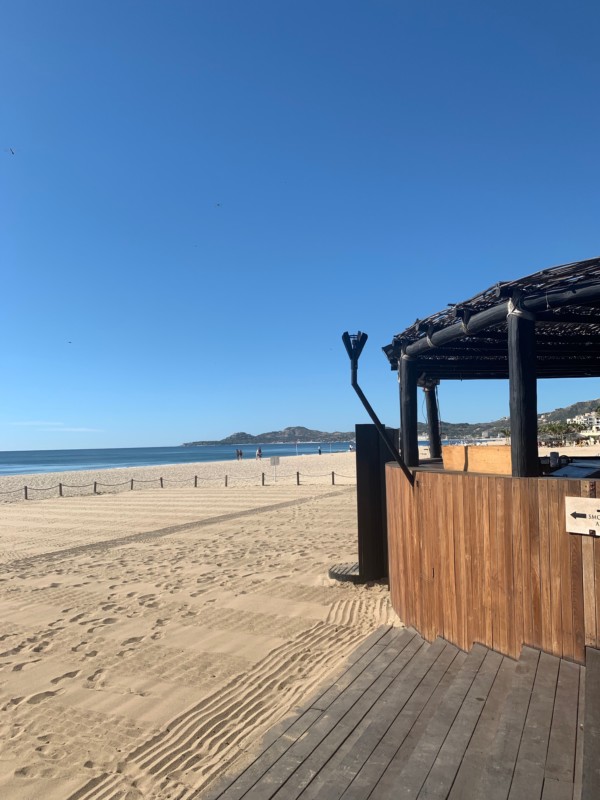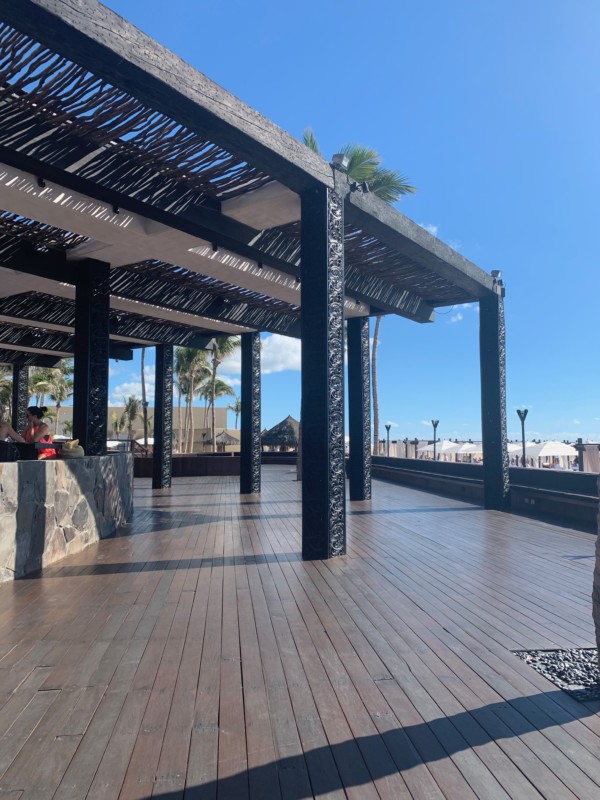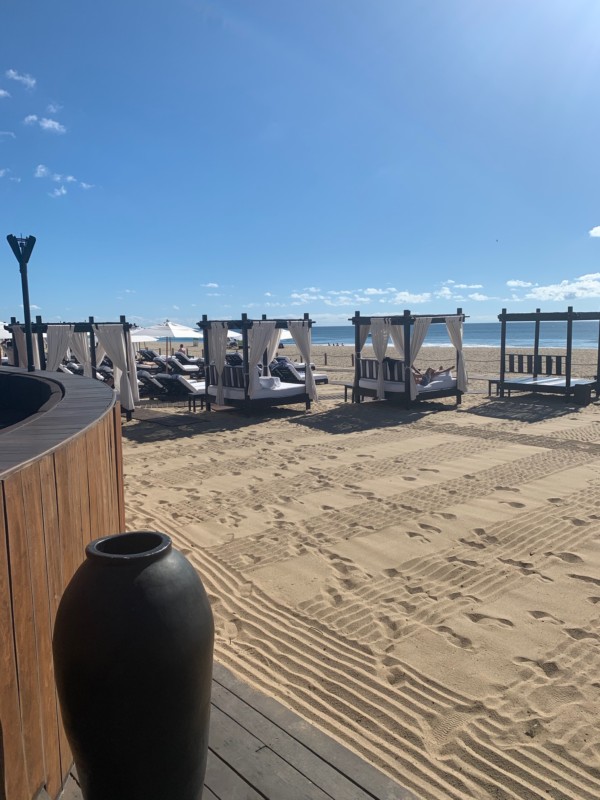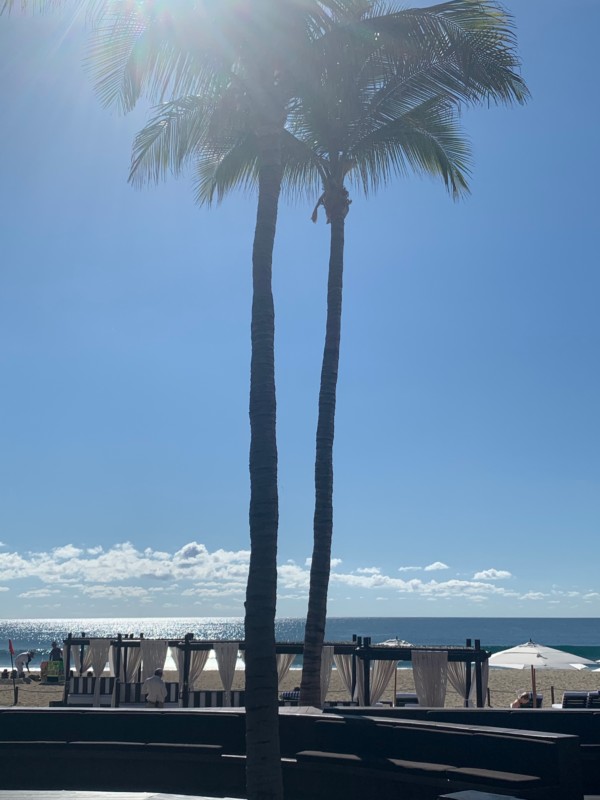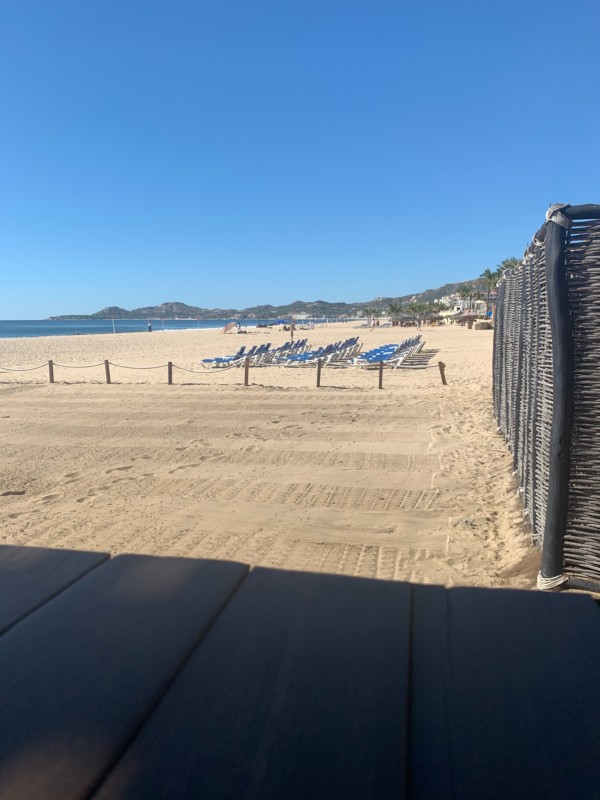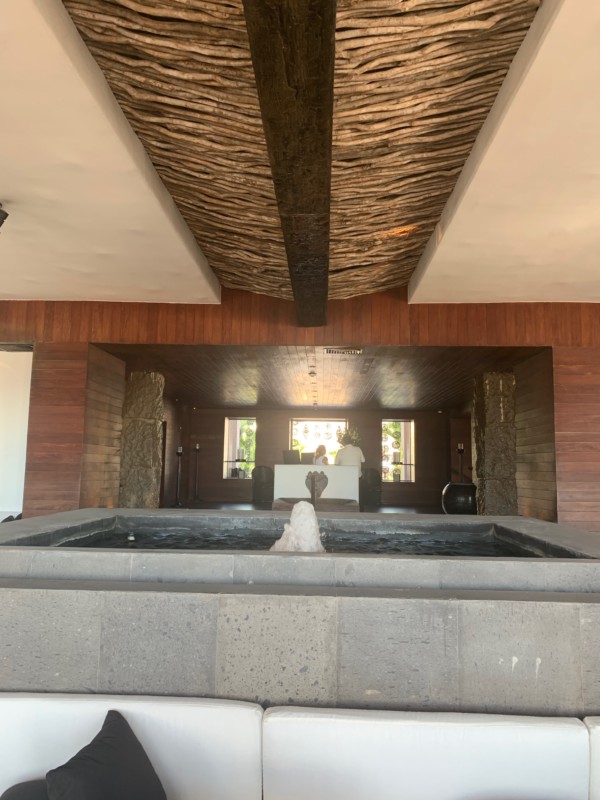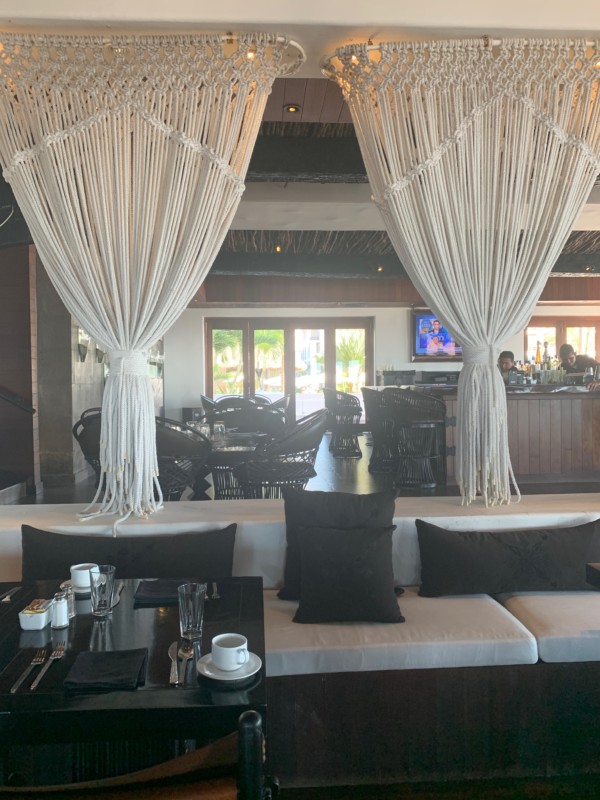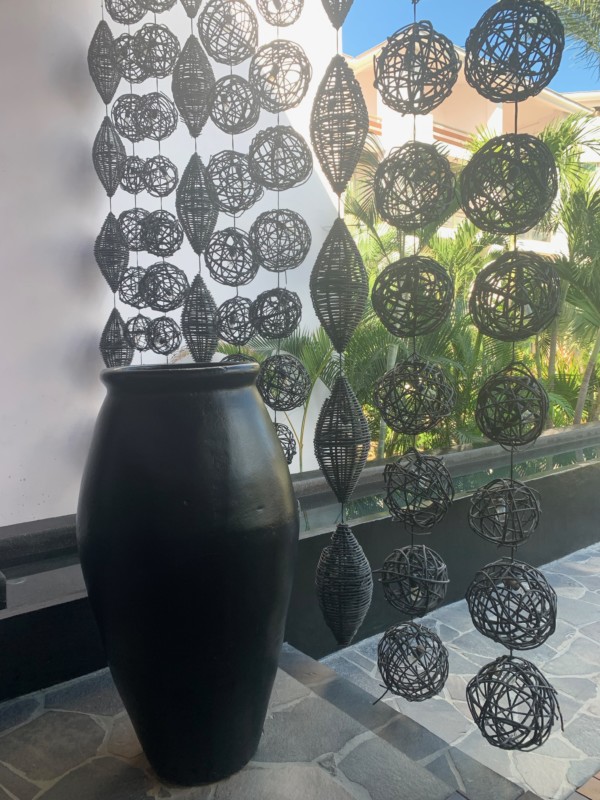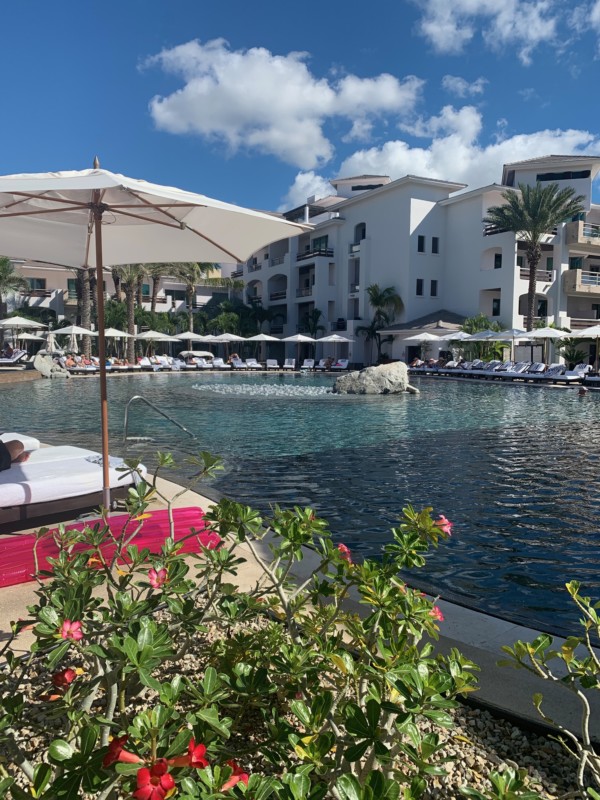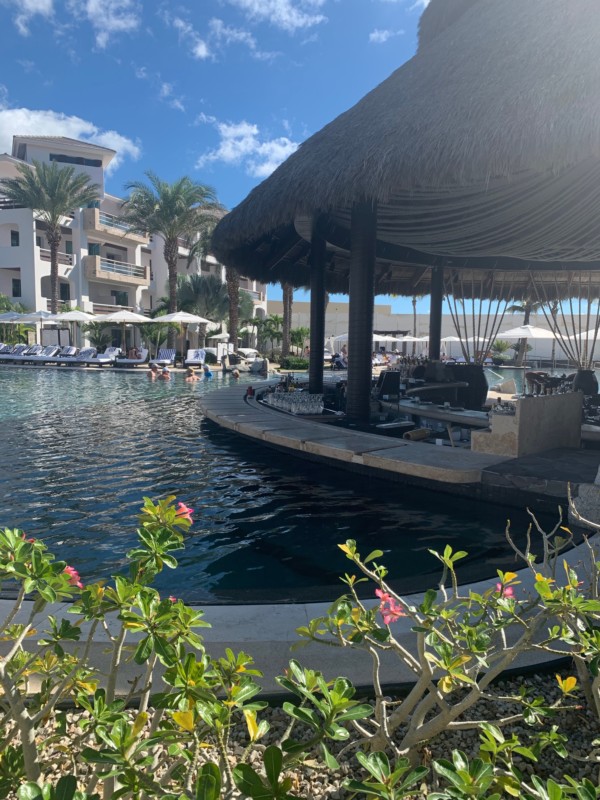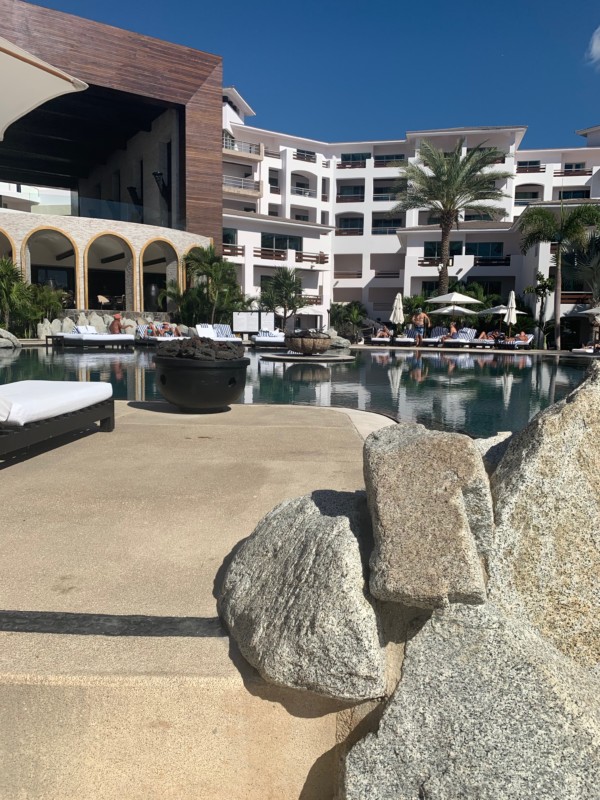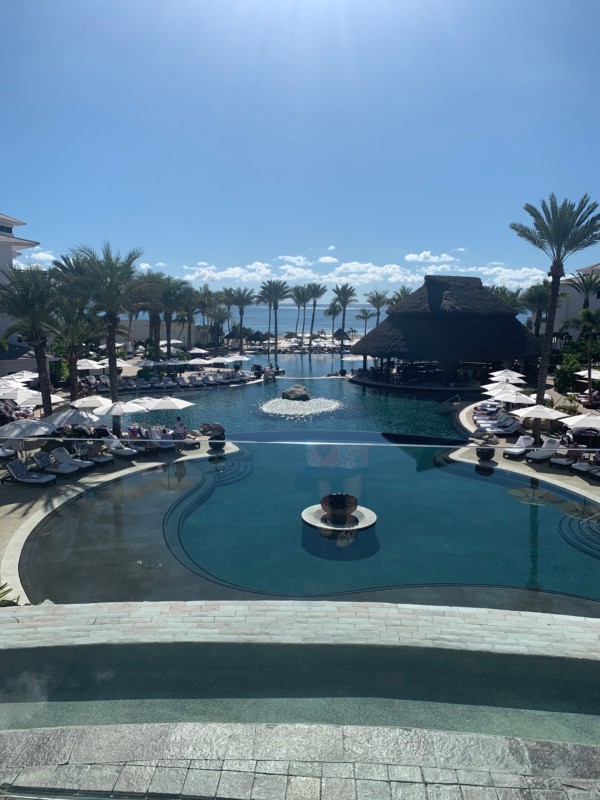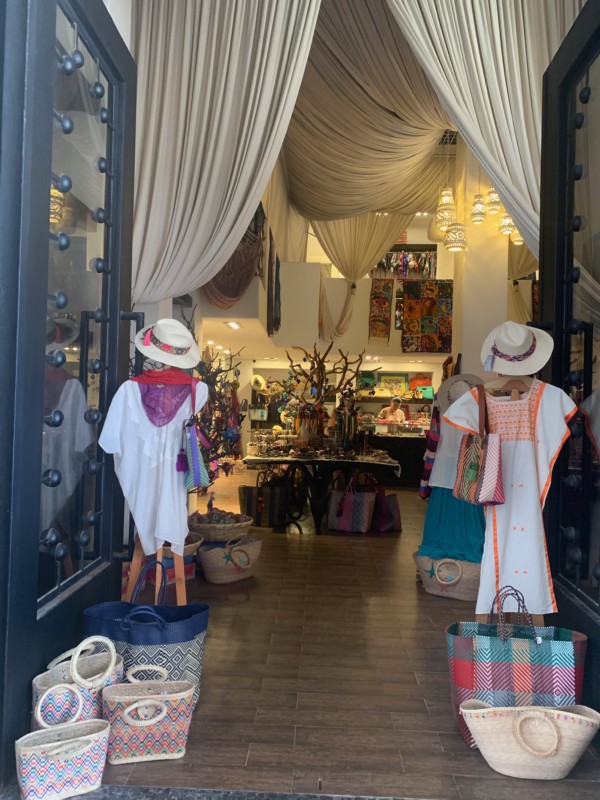 ---
---
Flora Farms
Highlights:
Conveniently located in San Jose del Cabo
On site Open Air Restaurant
Private Ceremony, Cocktail, Dinner and Dancing spaces
Farm to table / Family Style food service
Gorgeous, lush grounds and working farm
Great photo opportunities (ponds, red truck, cactus fields, lush trees, etc)
Reasonable rental fee and Food & Beverage pricing
Lots of charm and character (check out the koi, chickens, and turtles)
On site venue coordinator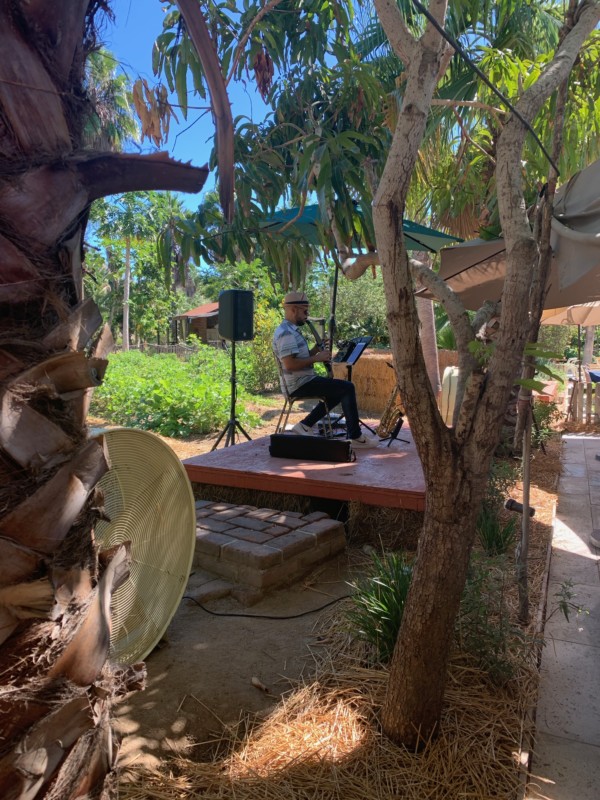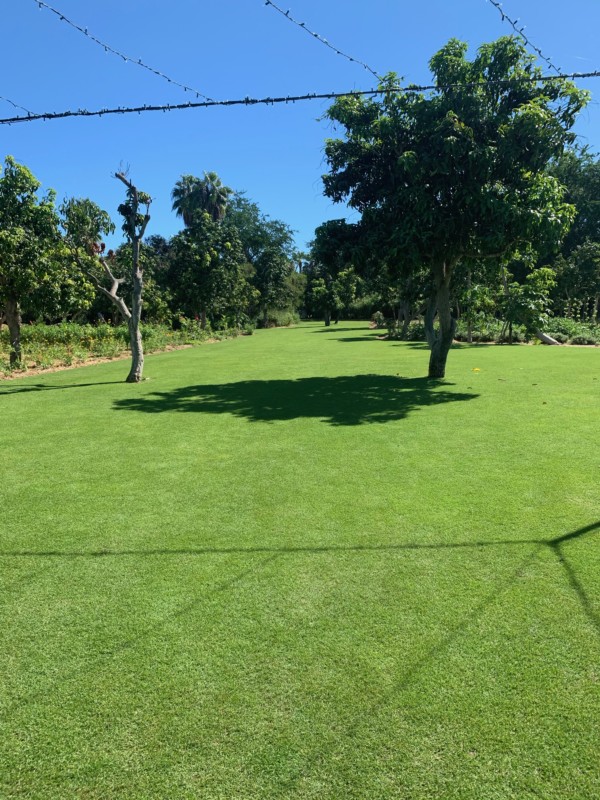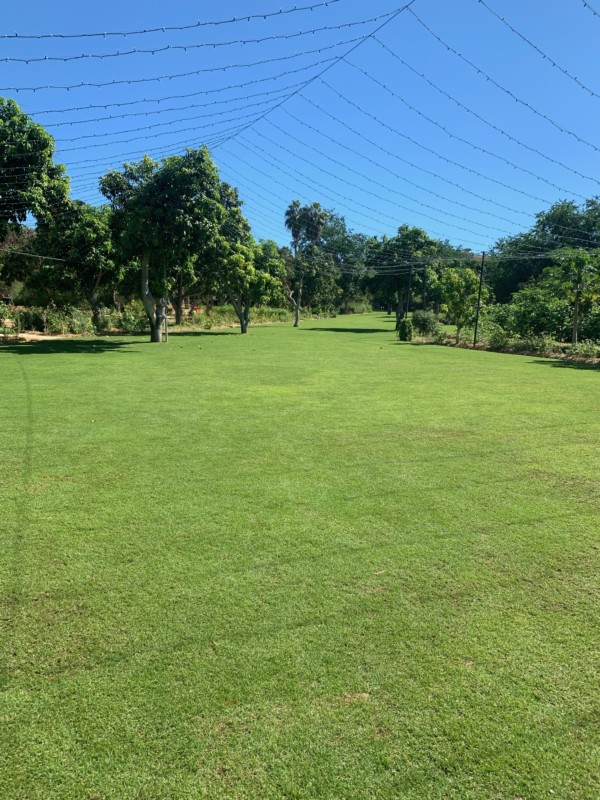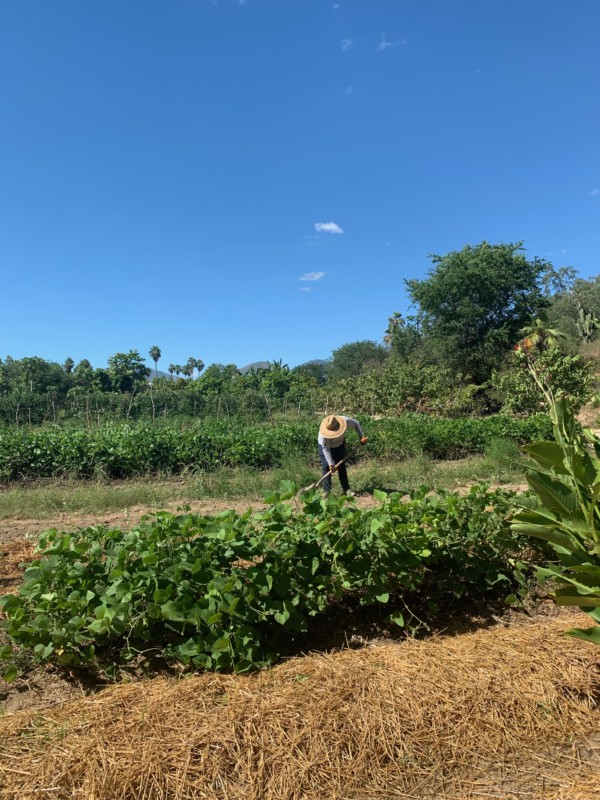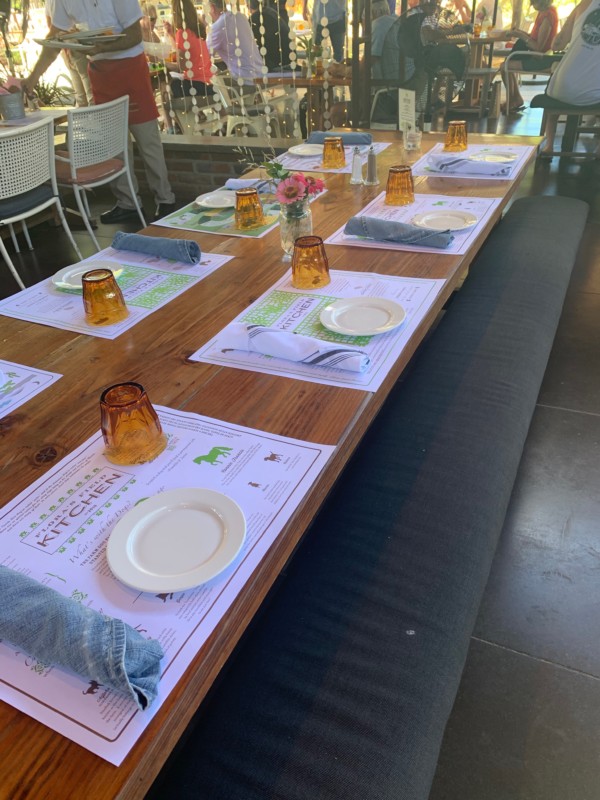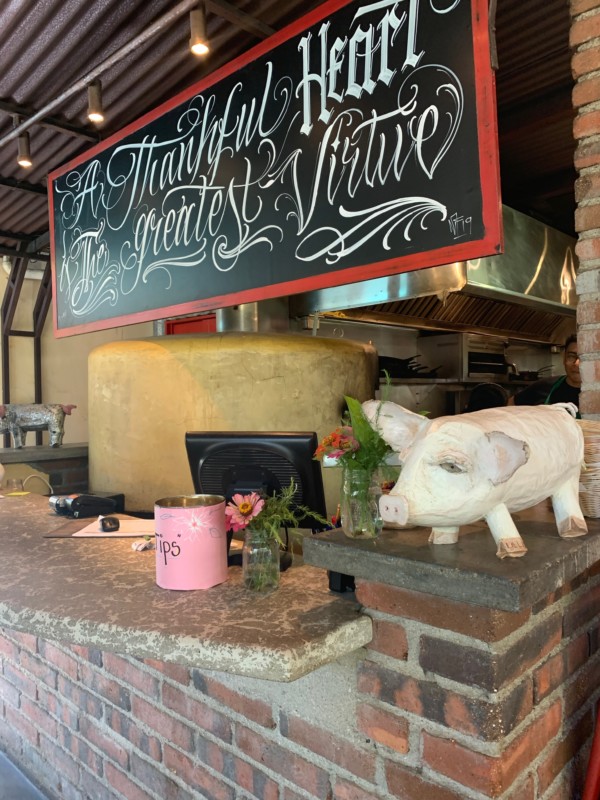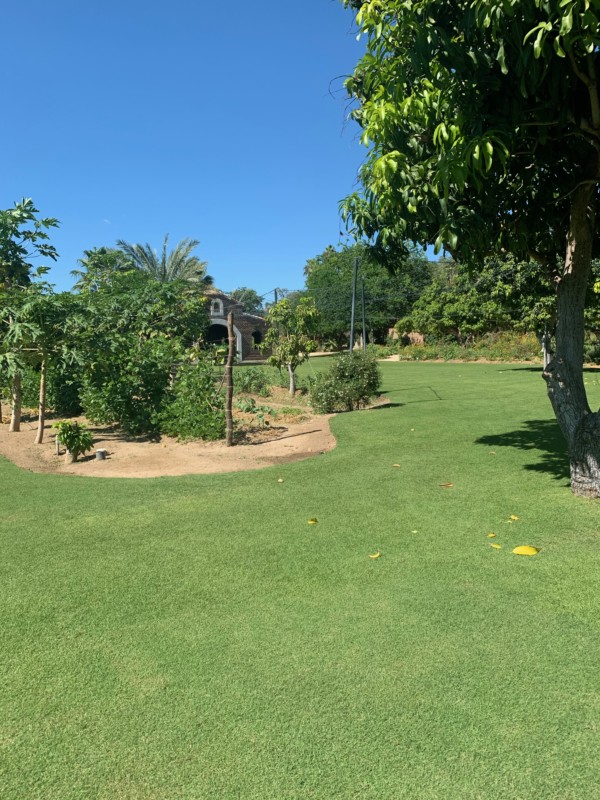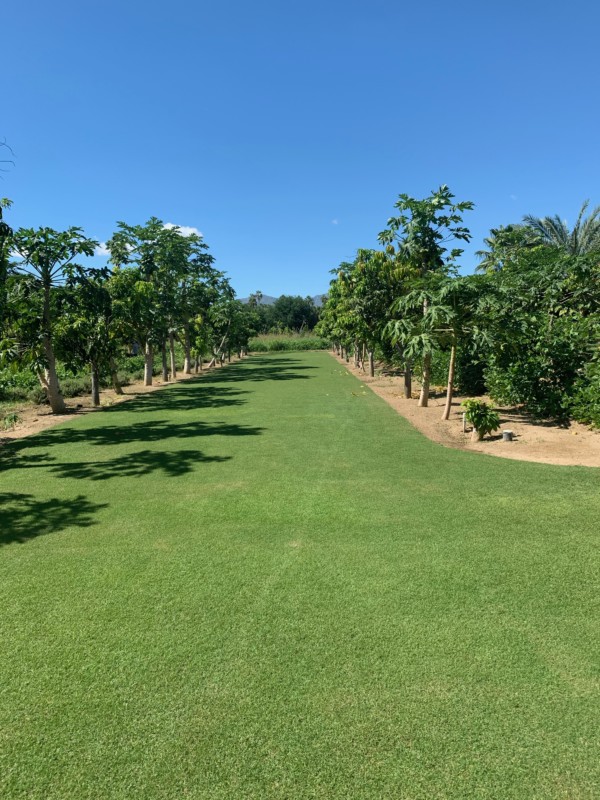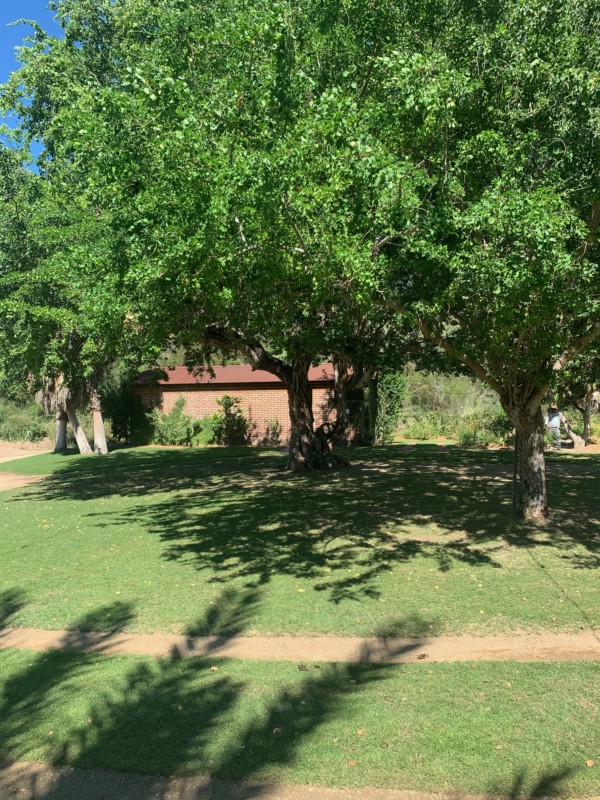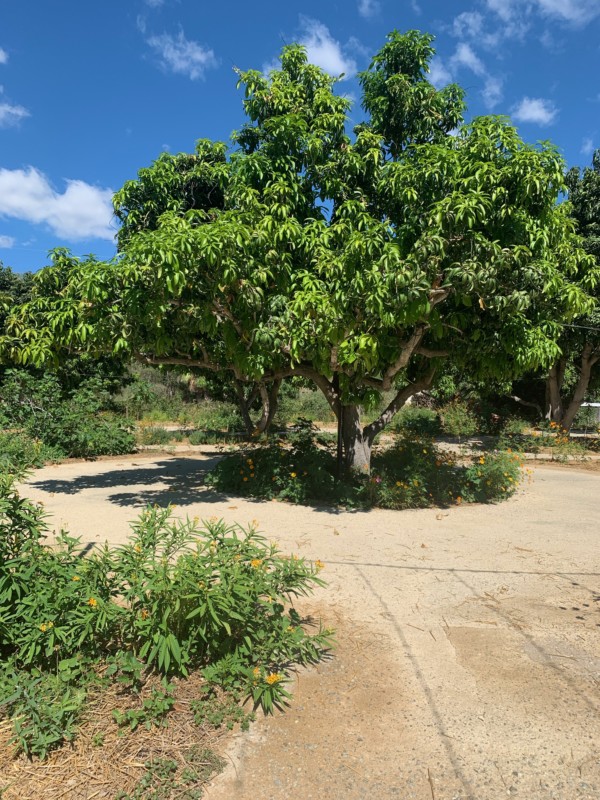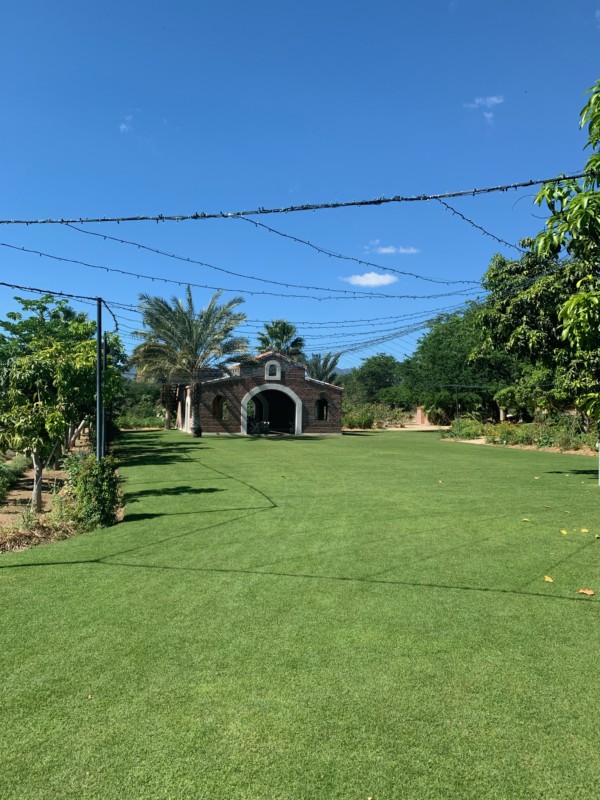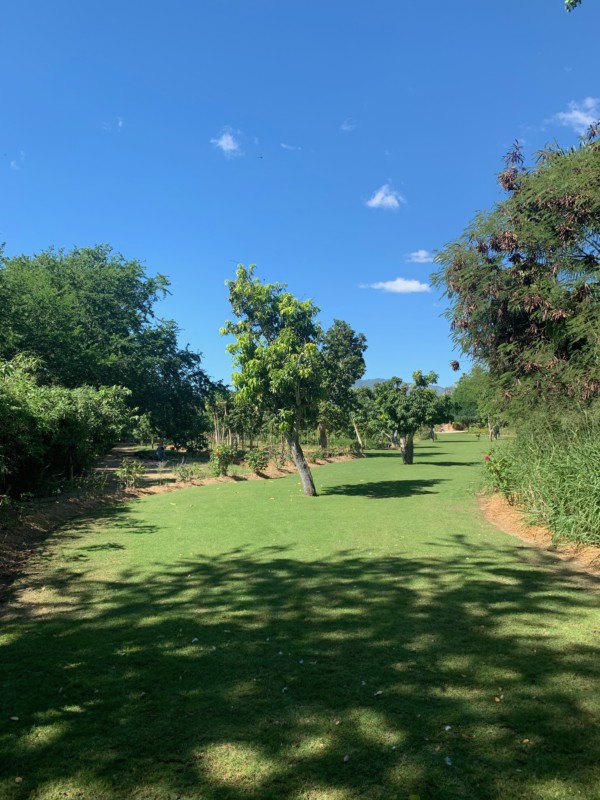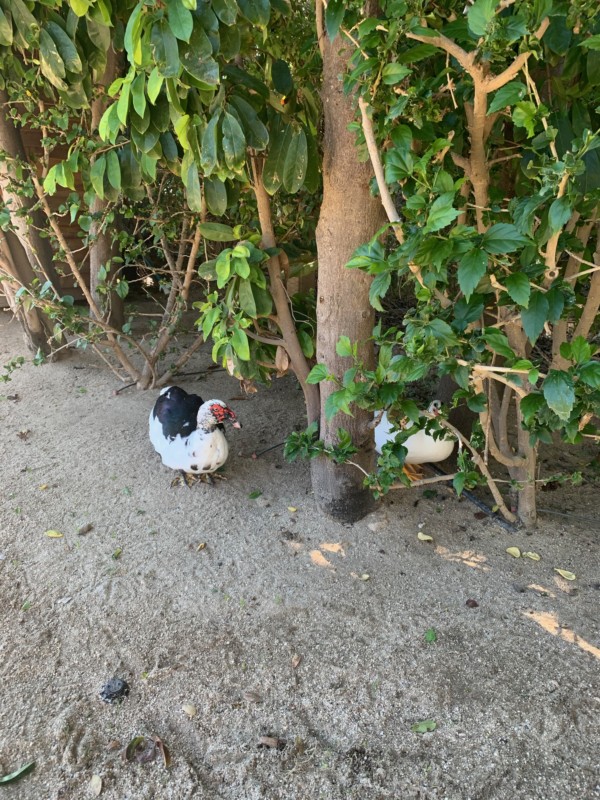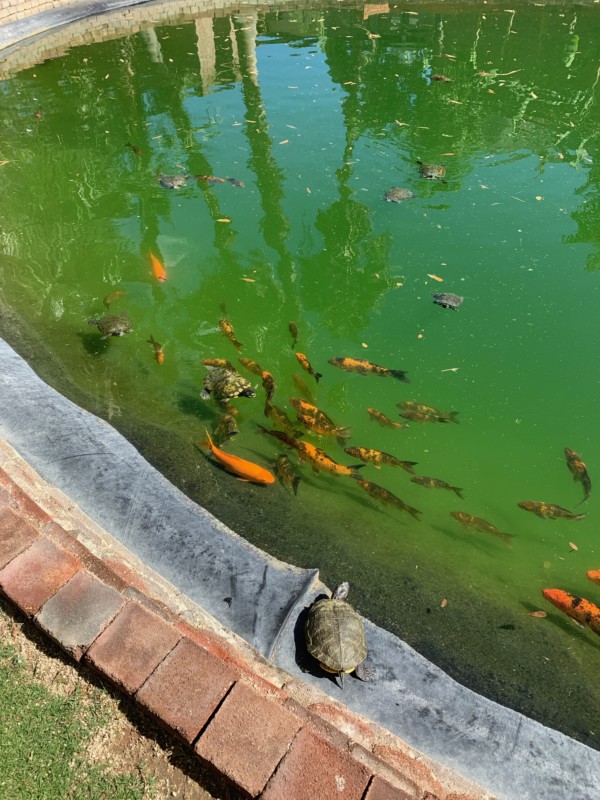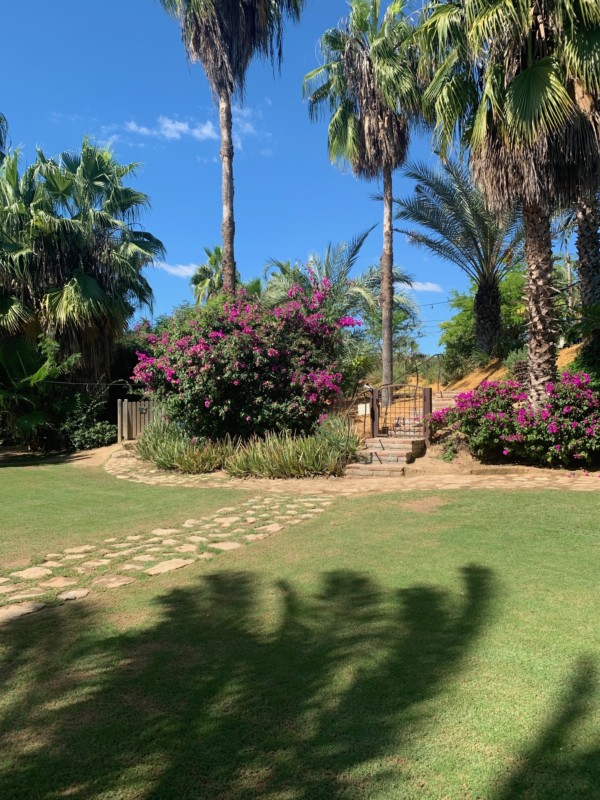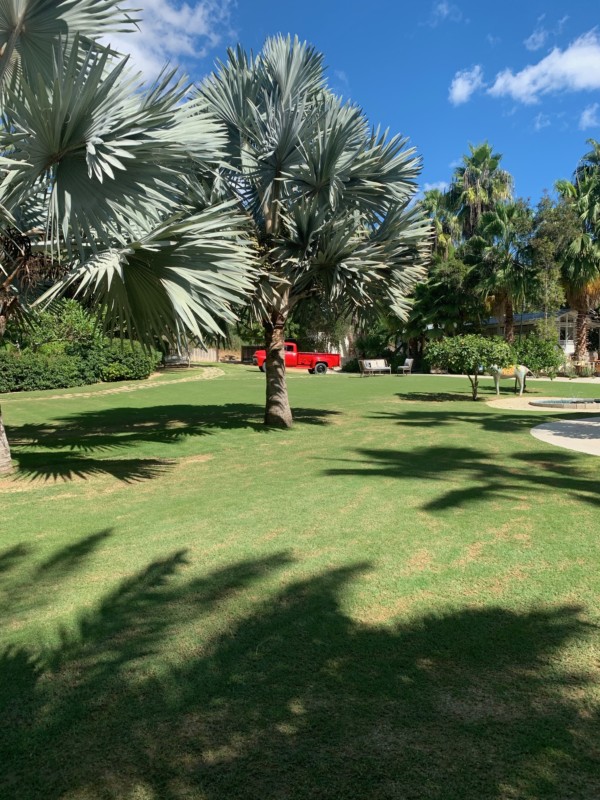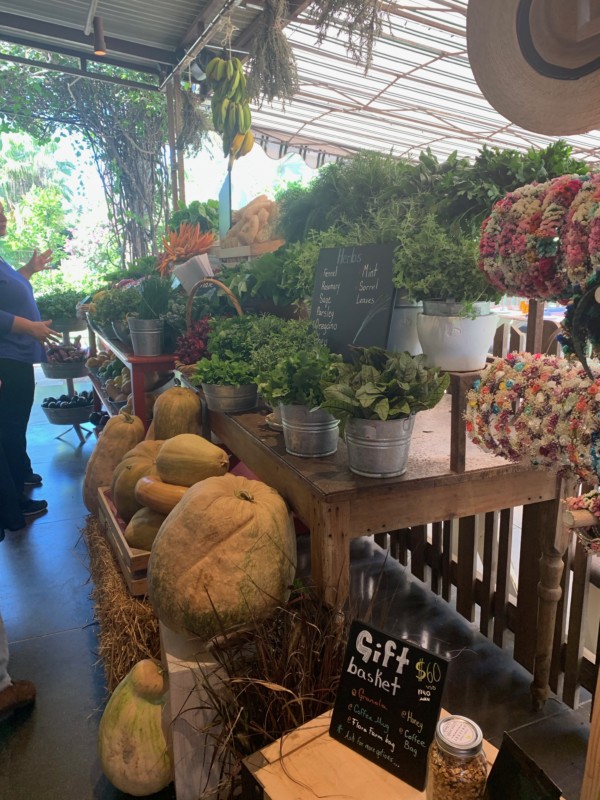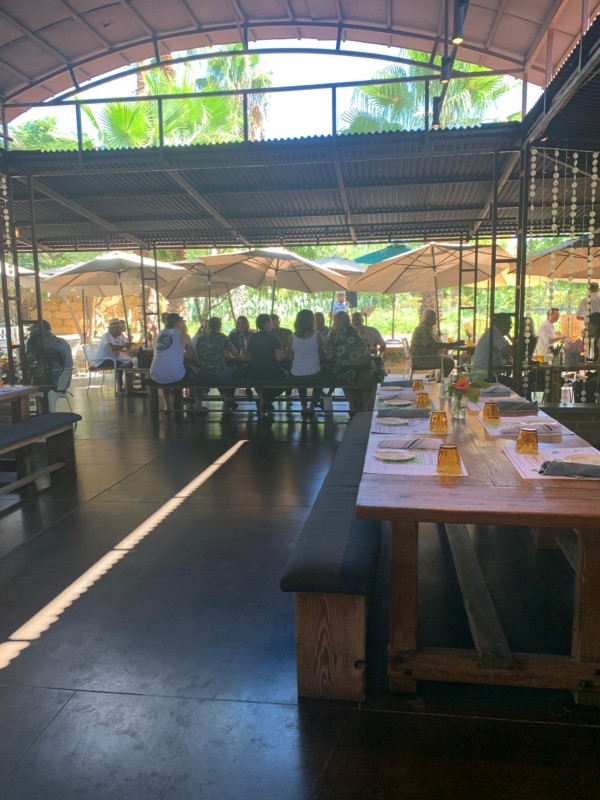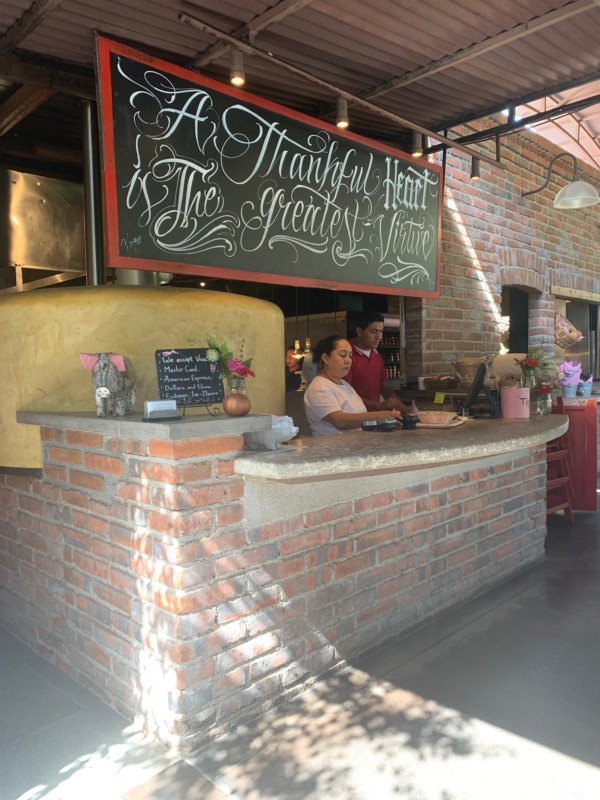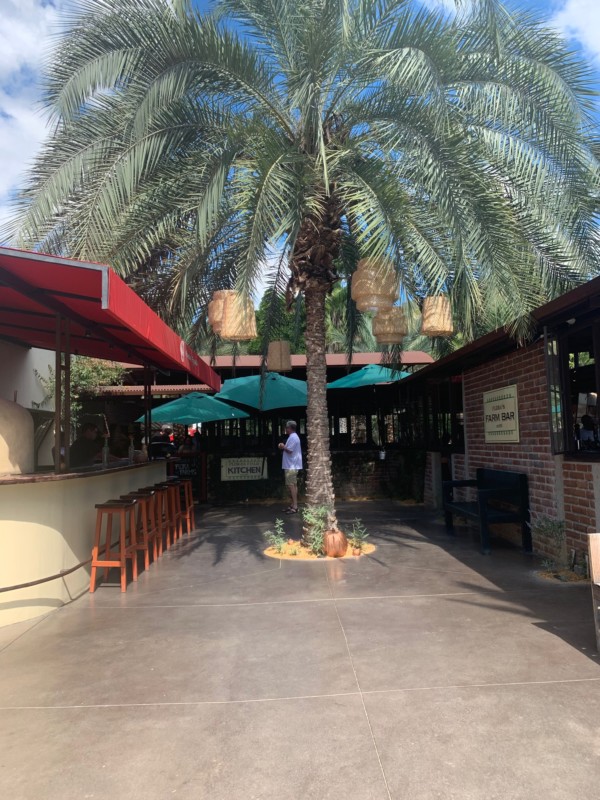 ---
---
Sunset Monalisa
Highlights:
Gorgeous oceanfront views
Ceremony, cocktails and reception 100% outside
Multiple levels to work with
Gourmet 5 star cuisine
Full buy-outs
Beautiful Pergola backdrop for ceremony
Beach photo opps within walking distance
Next door to the fabulous Cape Hotel
Neutral decor/Modern feel
Beautiful chairs and linens included
Indoor back up spaces for weather or after parties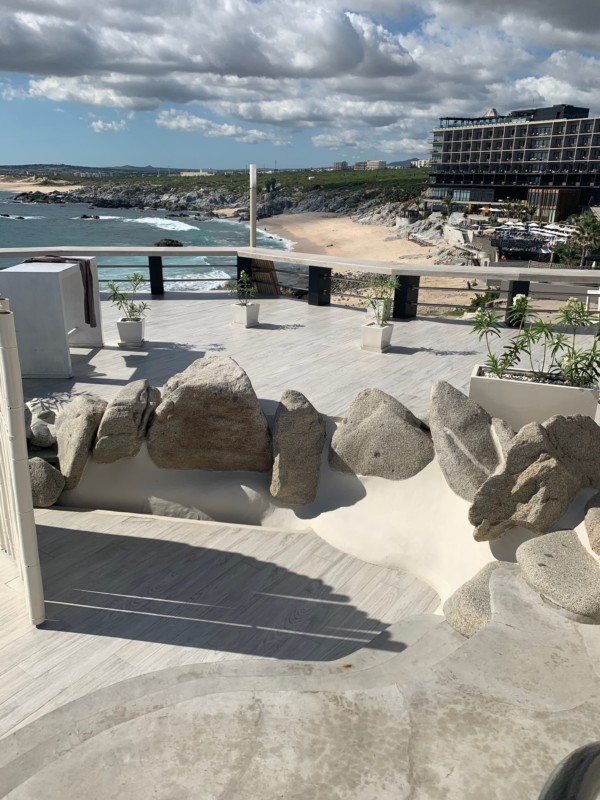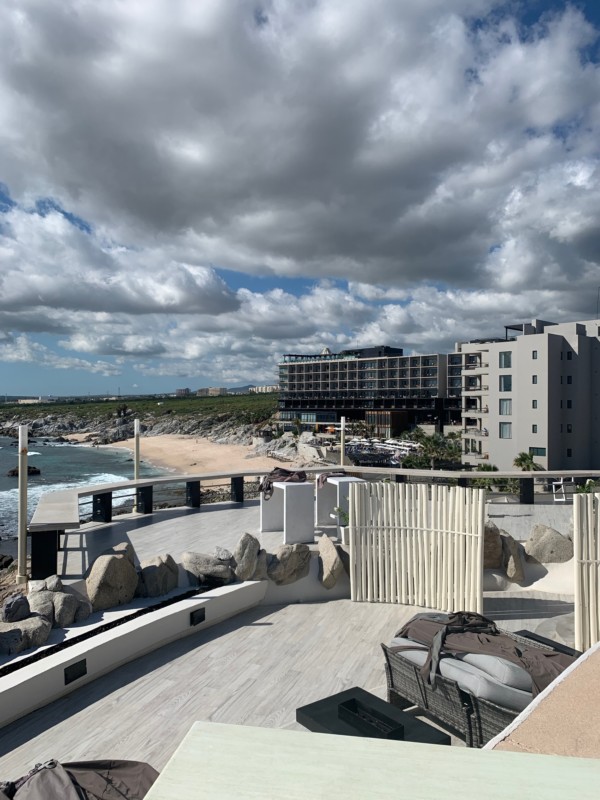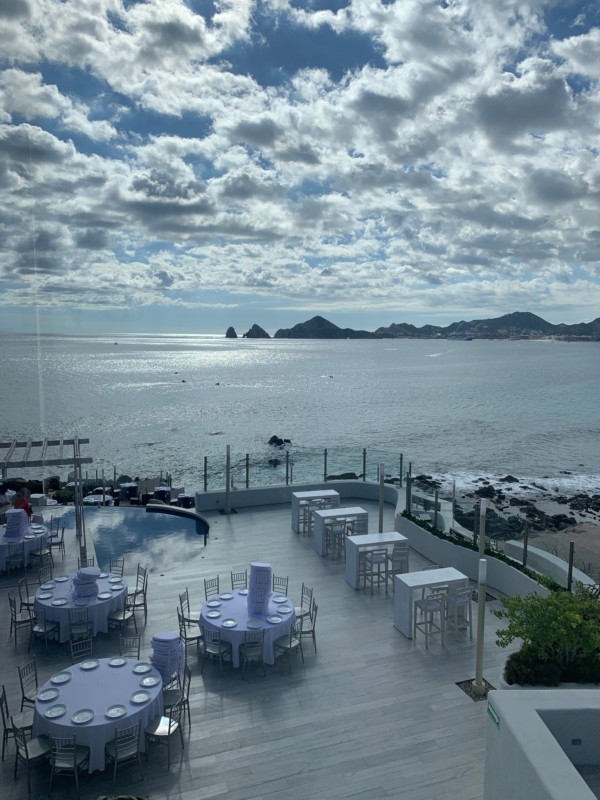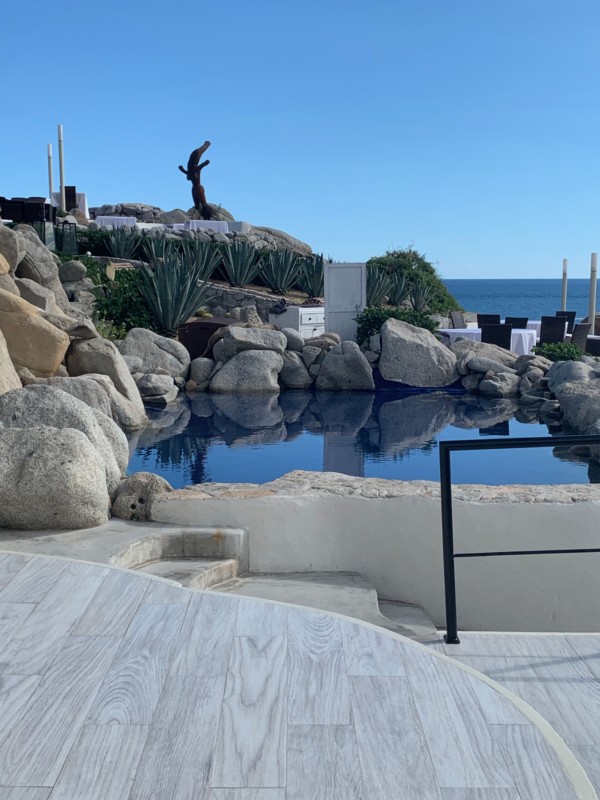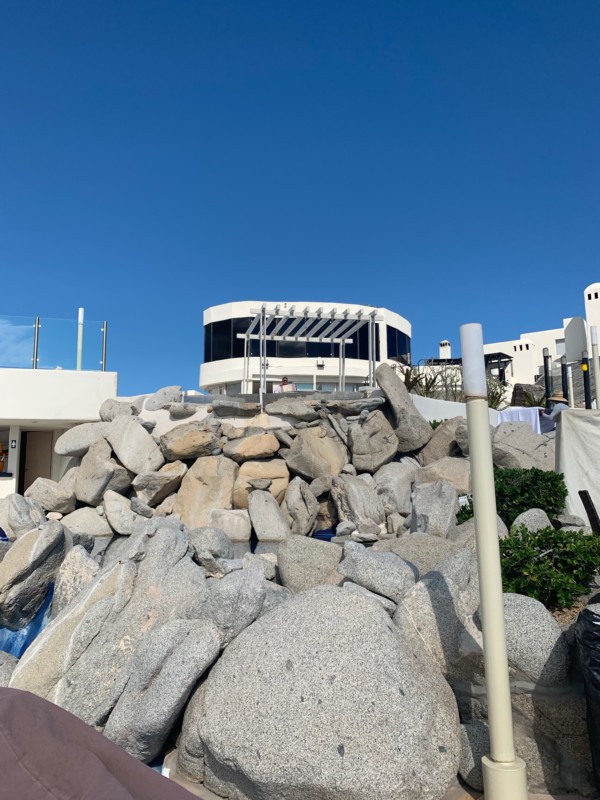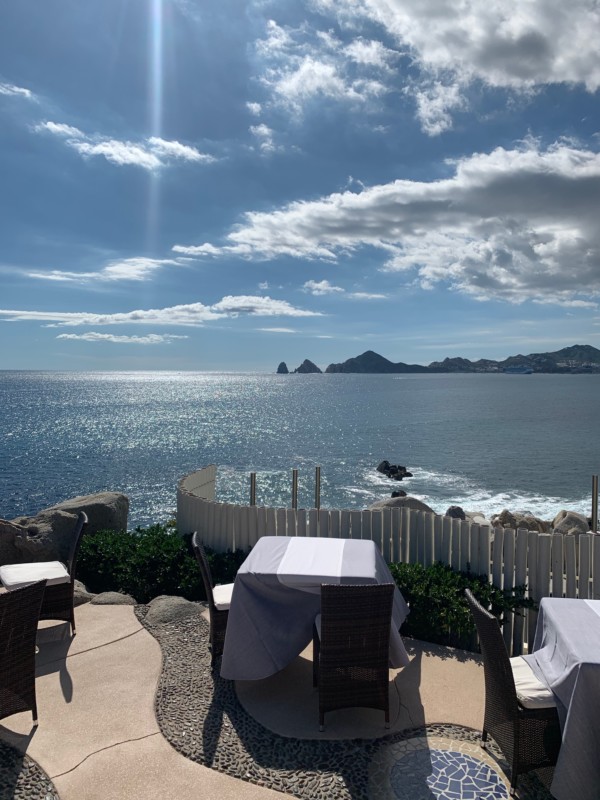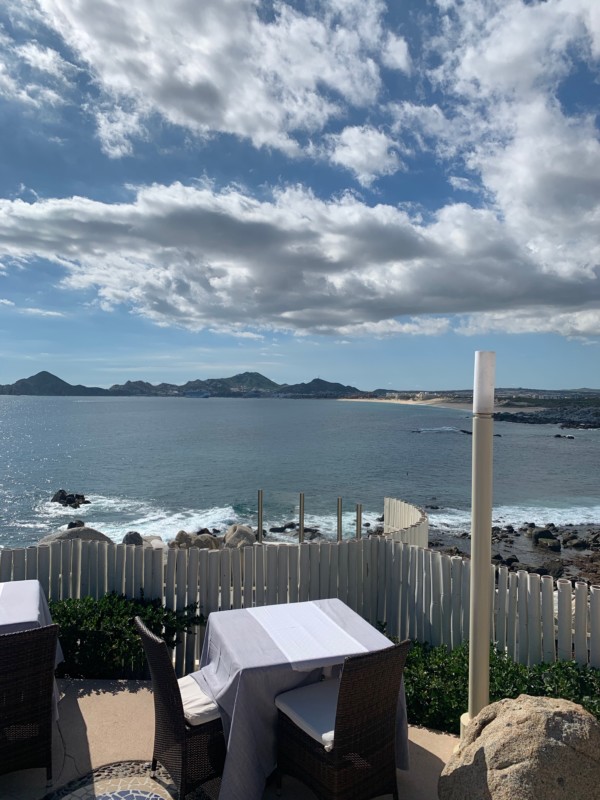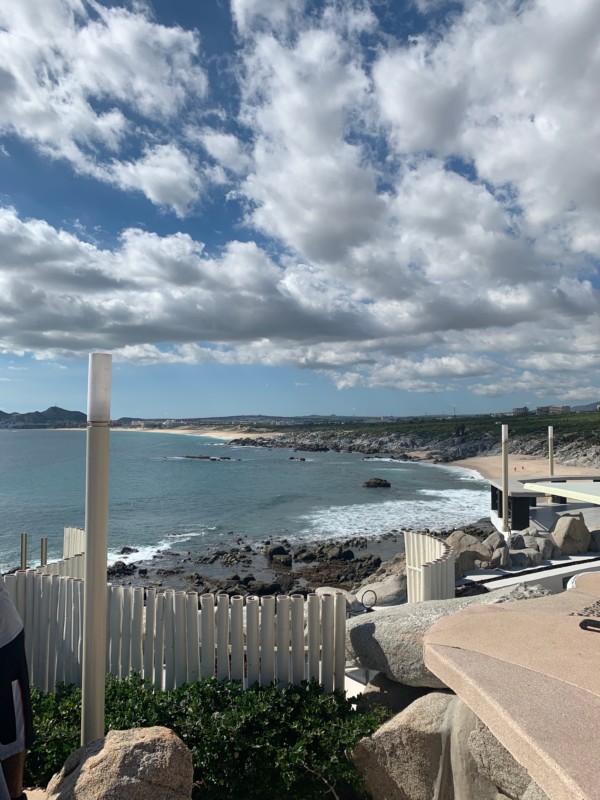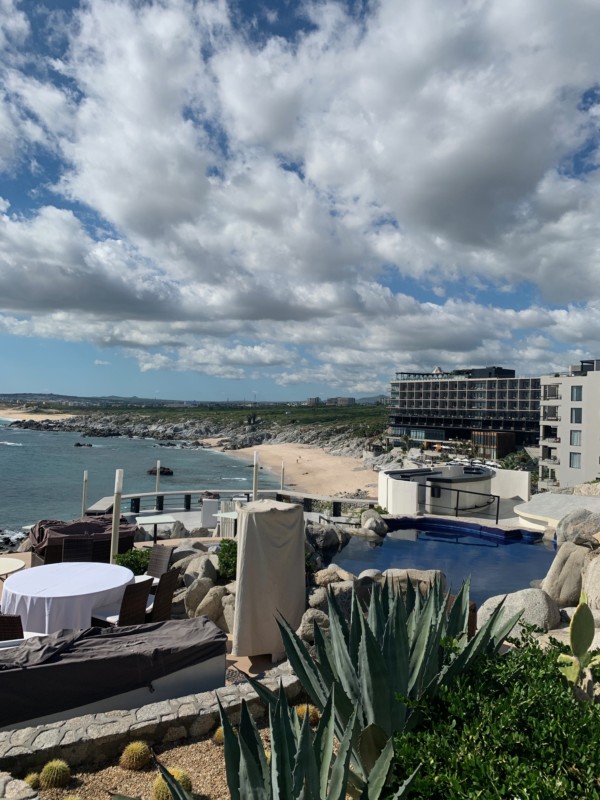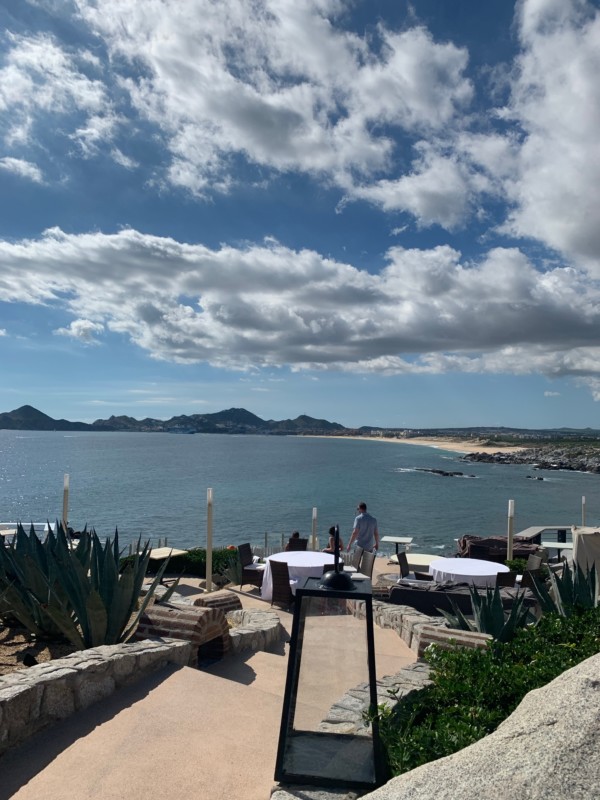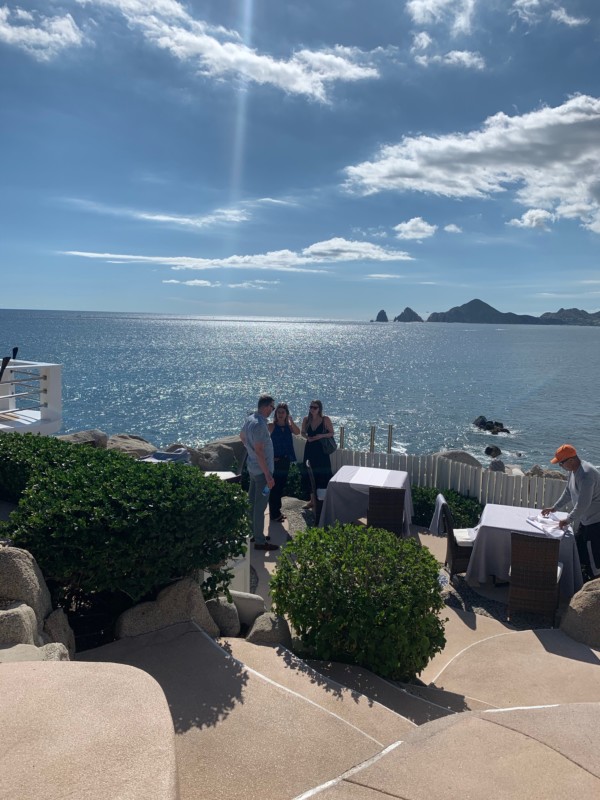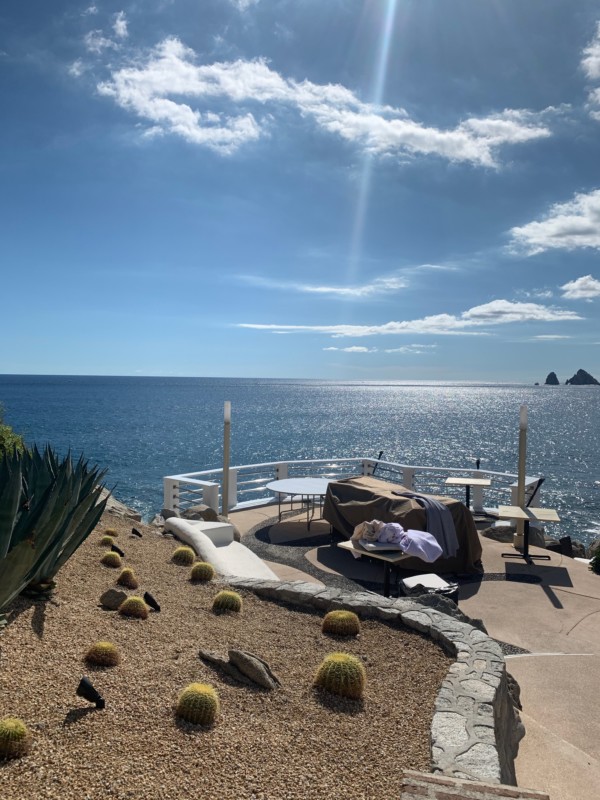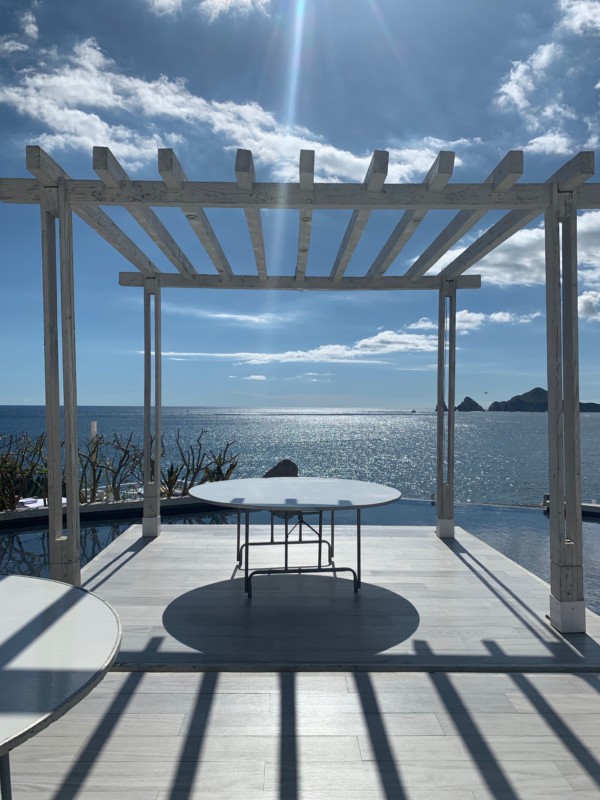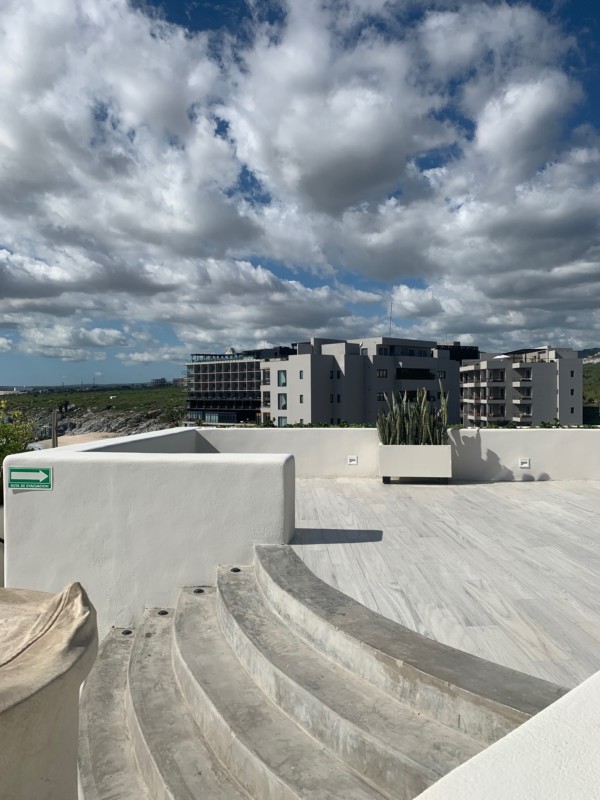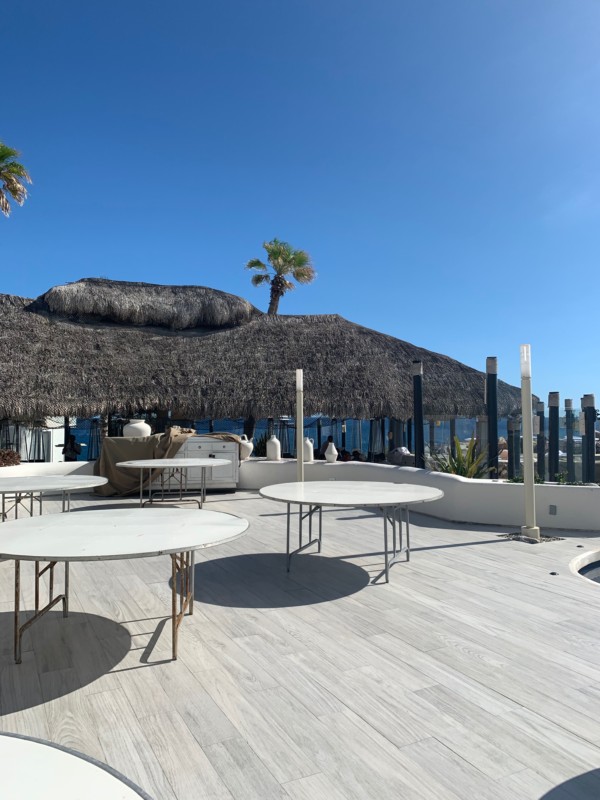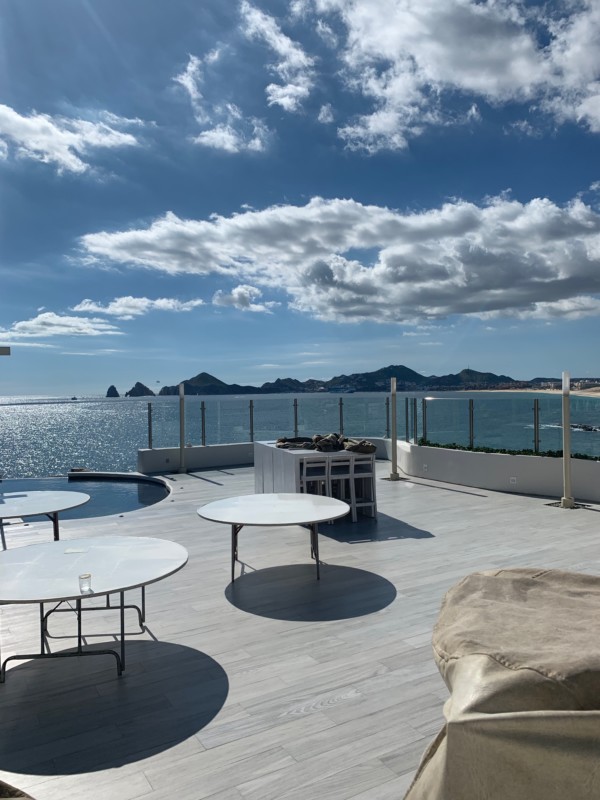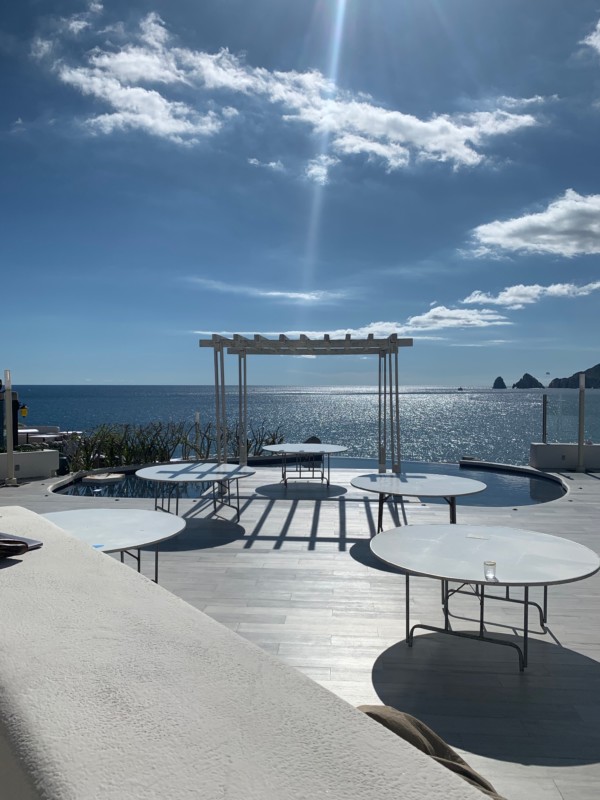 Enjoy! If you have any questions, please don't hesitate to reach out.