Thank you to Vow to Be Chic for contributing this article for our readers. 
You went to the same school, kept each others secrets, and shared crazy road trips. 
Now they're your groomsmen.
In honor of this relationship with your best friends and to celebrate the importance of the moment, it's a common thing to give the groomsmen a gift when inviting them to your wedding party. 
Gifts need to be useful and enjoyable for the time it's used.
While shopping for females can be difficult, trying to find that perfect groomsmen gift can also be hard. So, we pulled together 9 excellent products that you'll love and definitely will want to buy for your groomsmen.
Give your groomsmen an excellent gift! They deserve it.
A Minimalist Leather Watch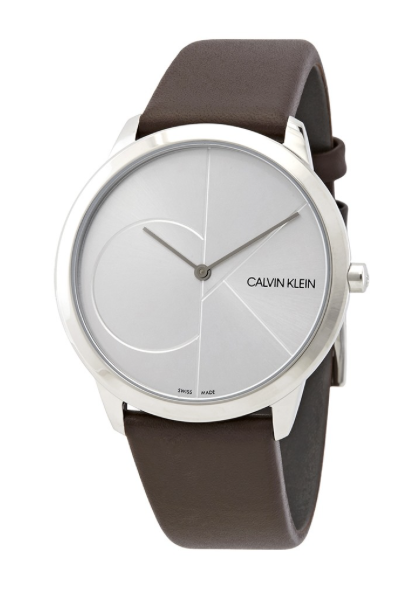 From Jomashop.com
Watches make great groomsmen gifts because while you can all wear them on the big day, everyone can still get good use out of them long after it's over. 
You can also engrave their names or a unique phrase that only you and he will get. This way, they will always look at it with fondness and think about one of the most important days of your life.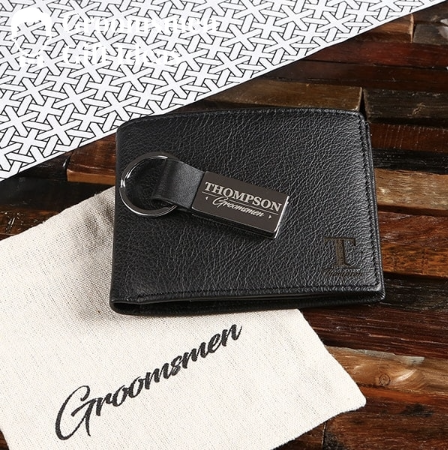 Men can be hard to shop for, but a gift idea that never goes out of style is a premium leather wallet. Wallets hold everything: cash, credit cards, IDs, insurance cards, and even a picture of you and your bestie together when you were eight. Make them personalized with initials engraved just for your groomsmen. Moreover, it can come with a stylish and customized keychain as well.
Wallets are totally timeless, always on-trend, and they last for years.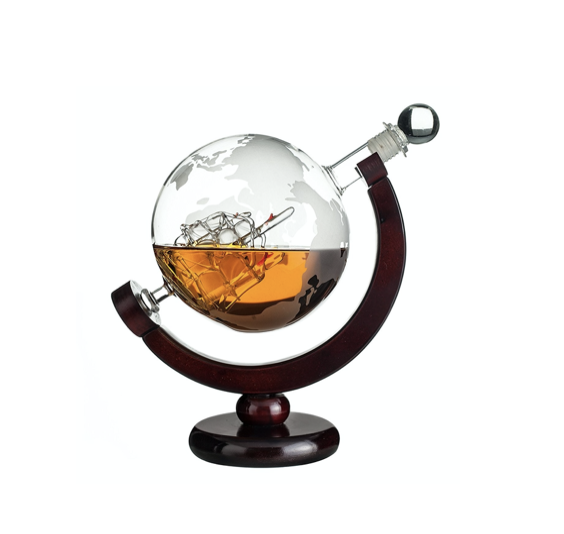 From Amazon.com
It's a really great gift for your drinking buddies. You can buy a bottle of your favorite liquor and gift it in a unique decanter. 
Then, of course, reminisce about the good old days.
When buying a bottle of liquor, consider making it a bottle that your friends might not buy for themselves. 
 A Double Blade Cigar Cutter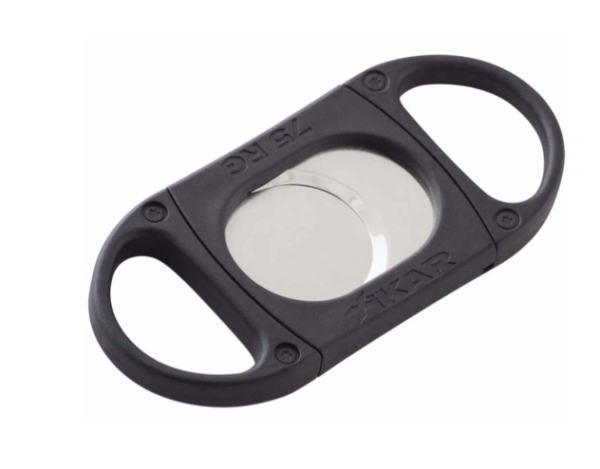 From Amazon.com
If you're the cigar-smoking type, grab a few stogies for you and your groomsmen-to-be to tell them the good news. You can personalize each of the cigar cutters with your groomsmen's initials to make it even special. 
Note that cigar cutters are different in quality, and this can affect how efficiently they'll prepare your smoke.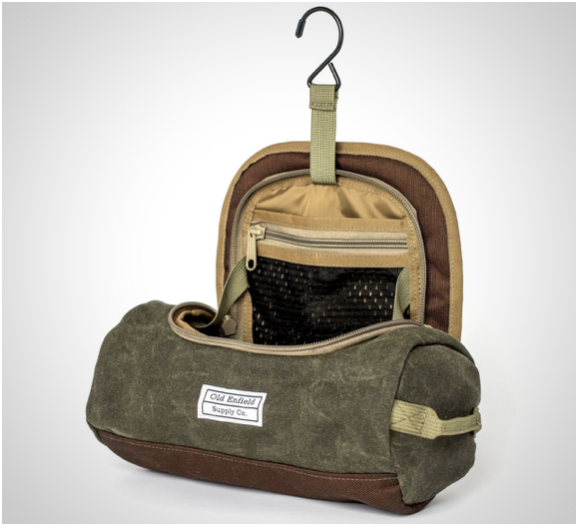 From Huckberry.com
Dopp kit for toiletries is an ideal gift for the dudes who travel. It is roomy enough to fit all the essentials and can be very useful for each of your groomsmen. 
It can have a waterproof interior or exterior, multiple zippered pockets. You can pick kits that can be hung on the towel rack or back of the door or smaller bags with personalized initials.
 Polarized Maple Wood Sunglasses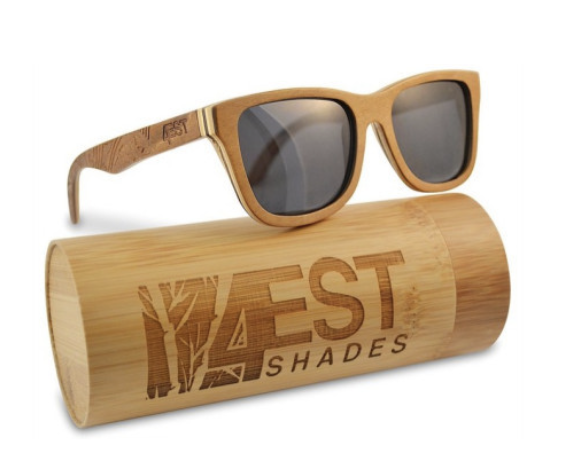 From Amazon.com
Sunglasses are great gifts for everyone. They're useful and fashionable. Unlike clothing, you can't offend someone by buying the wrong size, almost every time it fits anyone.
Wooden and polarized sunglasses will definitely make your groomsmen's day. Let them wear it, and they'll become your personal squad of stylish guys. Let the party begin! 
 Superhero Themed Cuff Links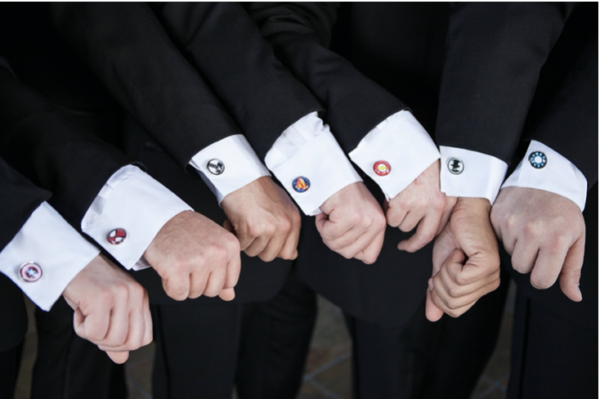 From Etsy.com
Cufflinks are an essential accessory.
You can surprise them with personalized cufflinks that will be very important for them, and which they can keep long after the wedding. 
Take your pick. You can do different comic book heroes, custom name engravings, etc. 
Any idea is perfect for this occasion. This is your day!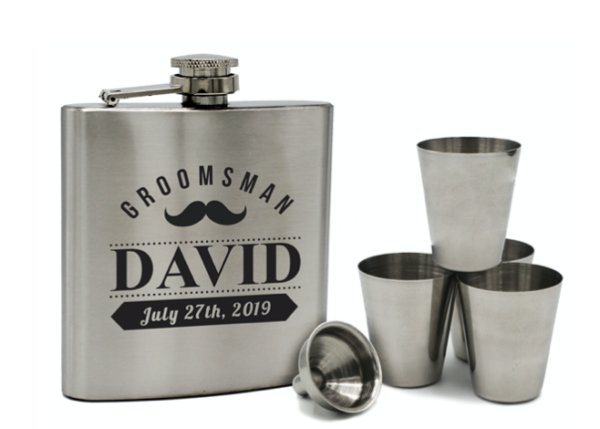 Want your groomsmen to drink in style? 
A flask is the answer! 
It is handy, stylish, and compact enough to fit just about anywhere. Your besties will love your idea. Bonus points for customized engraving to make that gift just a little more personal and exclusive.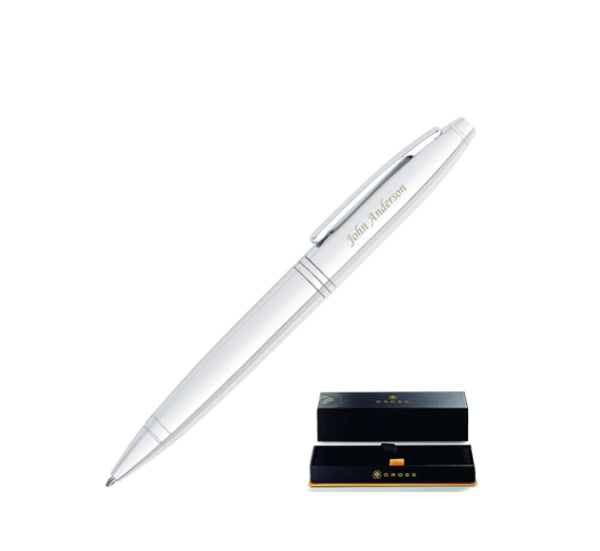 From Amazon.com
What says "I love you bro" better than a high quality customized pen? Give them a gift they can use every day and make the other dudes in the office jealous.