Technology evolves every year; this evolution impacts how we preserve—and even celebrate—major life milestones. Over the years, weddings have been captured in many different media—from simple film photography to digital devices. Today's weddings are now e-centric and embrace the ever changing tech offerings of the millennia, and technology is often integrated throughout the ceremony and reception.
A wedding signifies the joining of two individuals, and many couples want to capture every moment of the joyous occasion. However, technology also plays an integral part of the wedding day…and tech advances extend beyond photography and videography. Today's weddings of the future fully embrace the tech evolution, and couples are utilizing technology to elevate creative touches, engage guests and even to design personalized favors and wedding jewelry.
For couples looking for ways to integrate tech touches into an upcoming wedding, check out these futuristic trends:
3D Printing
Paper and ink printing is so 20th century! When you want unique invites, funky favors or even personalized wedding bands, opt for 3D printing. These printers let you craft mini models of your designs that can be transformed into fun works of art that are unique to you! If you can't find the perfect cake topper or maybe you just want a personalized wedding band, head to a company that offers 3D printing and get crafty!
Image Mapping
You can create any backdrop you desire with image mapping. Take your reception location to Mars or the moon…or maybe add a castle for your very own royal wedding. This technology lets you project images and designs on walls, floors or even your wedding cake.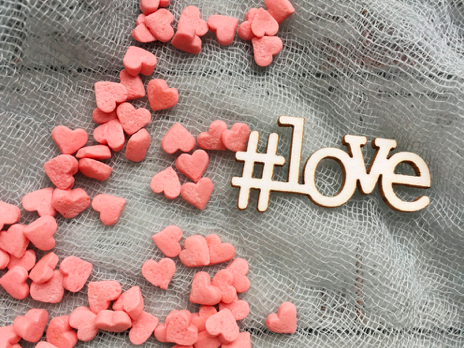 Go Social
The world of social media has allowed couples to extend virtual invites to friends across the globe. Use social media to update friends on your wedding plans or post pics of the ceremony for out-of-towners who couldn't make the ceremony. Just be sure that you don't post any copyrighted images and don't ever give away major details about the wedding before the big day!
Drone Photography
Forget on-the-ground digital images of even videography, today's couples are utilizing drone photography to capture amazing sky-high shots of the ceremony or to snap unique vantage points of the reception. If you're interested in having a drone snap photos of your ceremony, be sure to hire a professional pilot. This is NOT a job for amateurs, as a drone is considered an unmanned aircraft by the Federal Aviation Administration. And, like all aircraft, there are rules for flying a drone in U.S. airspace.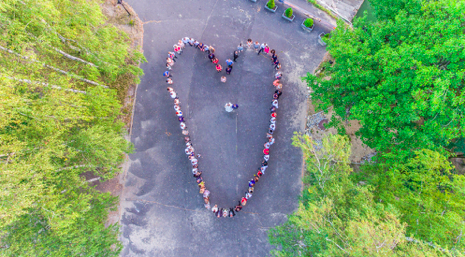 GoPro
For a unique vantage point of your walk down the aisle, hide a camera in your bouquet! This will create a memorable video and see your wedding from a different angle. Just be sure to turn the camera off after the ceremony…otherwise you may capture some crazy footage!
Silent Disco
Loud music is sometimes problematic for guests–and maybe even for the couple. Silent discos allow guests to enjoy the music without the blaring noise. Instead of a DJ blasting loud dance music, guests wear headphones to tap into the rhythm. This lets other guests carry on conversations without having to shout.
Technology is constantly changing…and improving! For weddings, this means that each year brings new advances to capture memories and celebrate in style. A wedding of the future can include cameras hidden in bouquets, drone photography, 3D printed favors or even a silent disco. If you're interested in hosting a tech-savvy wedding, research vendors in your area who can give you the e-centric celebration of your dreams!