As Florida wedding planners, we have seen it all! We have planned everything from destination beach weddings to luxurious ballroom weddings. Here are some of our favorite venues…
1. The Ritz-Carlton Resort, Naples, FL
The flagship of the Ritz-Carlton collection! This property, located in the quaint and classy town (that happens to be warm all year round) of Naples, Florida, has it all – gorgeous sandy beaches, award-winning golf courses and stunning ballrooms. The resort is perfect for entertaining your guests for your wedding weekend events. We love hosting welcome cocktails by the pool, rehearsal dinners on the beach, ceremonies in the stunning Center Courtyard then dinner and dancing under the legendary sparkly chandeliers! Not to mention your celebration can keep going with an after-party at DUSK, followed by farewell brunch at the Beach House the next morning.  Its one of our very faves!!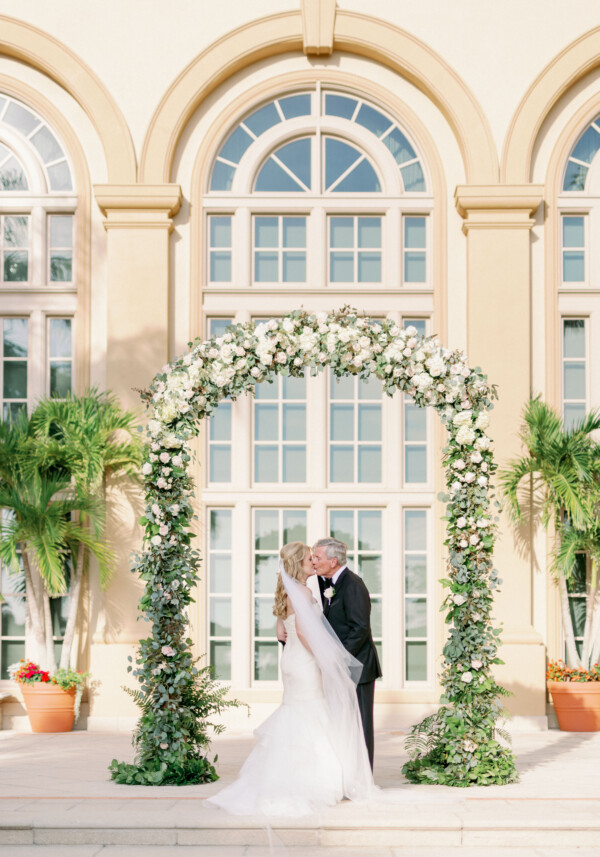 Photography by Hunter Ryan Photography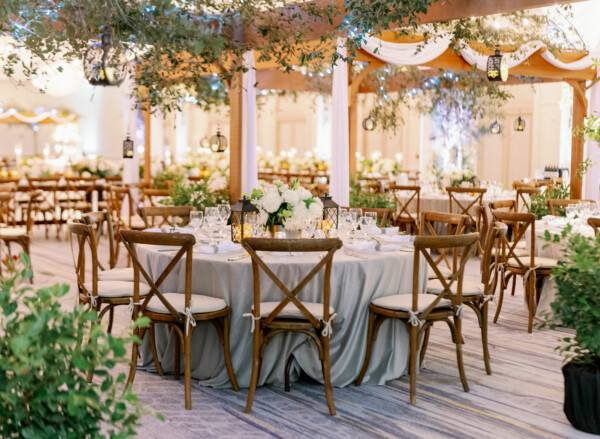 Photography by Hunter Ryan Photography
2. Grand Hyatt Tampa Bay, Tampa, FL
The newly renovated Grand Hyatt offers the amazing options for a fabulous indoor or outdoor Tampa wedding. From stunning water and city views from Armani's rooftop to Oystercatchers Hammock Deck's private beach setting offering panoramic water views. Guests often enjoy dinner and dancing in the Grand Ballroom. The venue is a favorite for South Asian weddings since the ballroom can host approximately 500 guests. The venue's proximity to Tampa International airport makes it a no-brainer for destination weddings.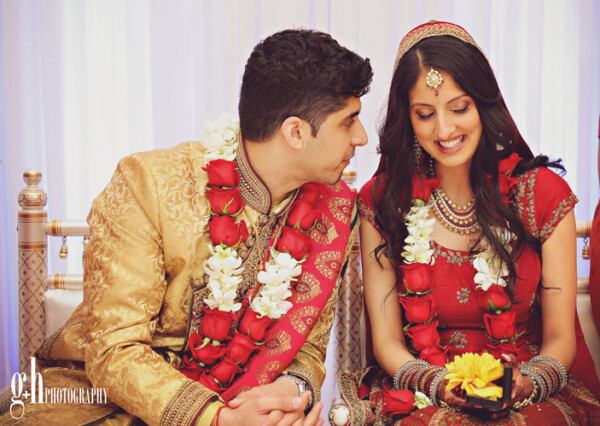 Photography by Gaciel Santana Photography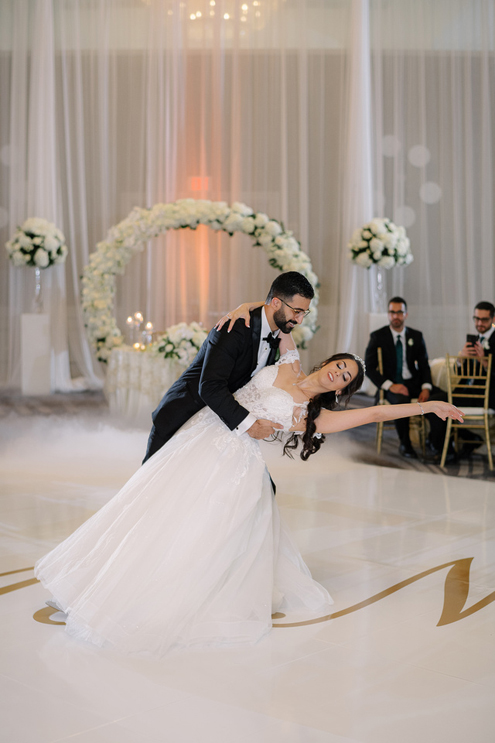 Photography by Sunglow Photography
3. Renaissance Vinoy Resort and Golf Club, St. Petersburg, FL 
This historic hotel is a true St. Petersburg icon. The Tea Garden offers a secluded and lush courtyard for your ceremony, but if water views are what you want then head up to the Esplanade overlooking the harbor! The Grand Ballroom boasts a custom Chihuly glass chandelier!  If you want a private event off-property, we love the Sunset ballroom located on the Vinoy Golf Course. Nestled in the heart of quaint downtown St. Petersburg, you can walk to any of your off property wedding weekend events. Restaurants, small boutiques, and museums surround the resort. We heart the Burg and you will too!!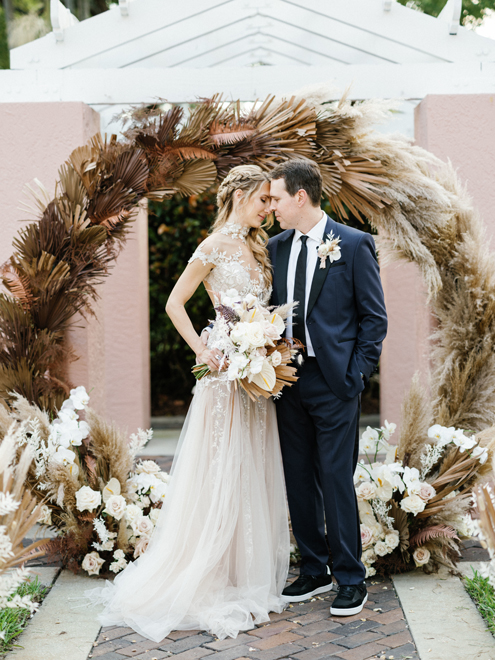 Photography by Hunter Ryan Photography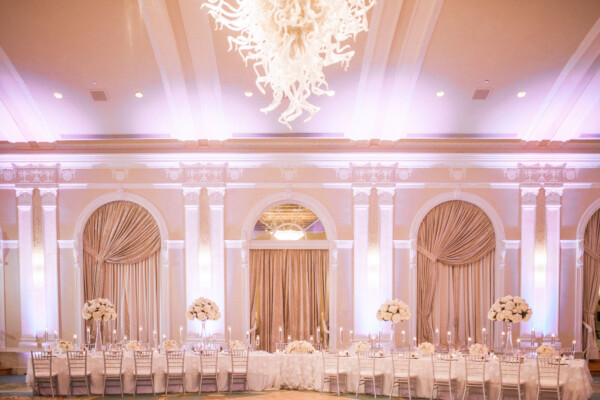 Photography by Hunter Ryan Photography
4. Gasparilla Inn, Boca Grande, FL
This is Florida's true hidden gem. Boca Grande is a tiny island 7 miles long that hosts one of the most adorable boutique historical Inn's.  The Gasparilla Inn & Club is a dream destination for couples who love a special combination of island vibe and genteel hospitality. The legendary ceremony spots range from perfectly manicured lawns, to sunset beaches, to streets covered with Banyan trees. The sky is the limit with what you can do for a tented reception, and we LOVE a blank slate. The Beach Club, which is truly beach front, is a little more laid back, but we get excited to have a reception under the stars – its dreamy! Who doesn't love a small island you drive golf carts around? Thats what make guests vow to return after a fun-filled wedding weekend at The Gasparilla Inn & Club.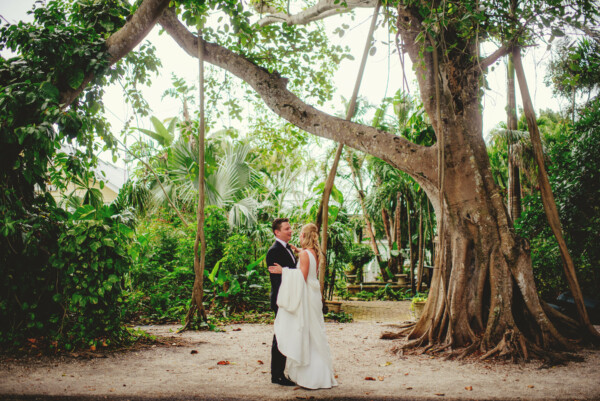 Photography by Jason Mize Photography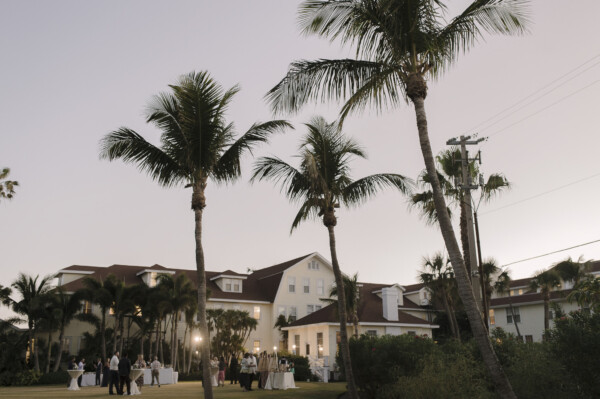 Photography by Sunglow Photography
5. Don CeSar Beach Resort, St. Pete Beach, FL
Step through the doors of the Pink Palace, a treasured St. Pete Beach luxury hotel, and discover a world of history and coastal cool. Hundreds of couples flee to this property for its toes-in-the-sand sunset beach ceremonies, as well as the awe-inspiring courtyard. This is one of the only hotels that offers amazing water views from several of their newly renovated ballrooms.  The neutral decor palettes are easy to work with and mesh with any style or design. Beach chic at its best!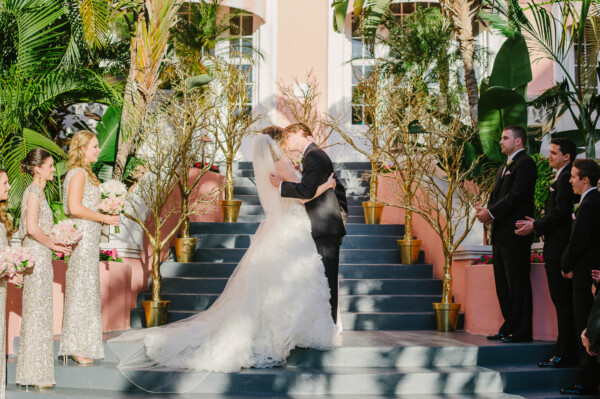 Photography by Sunglow Photography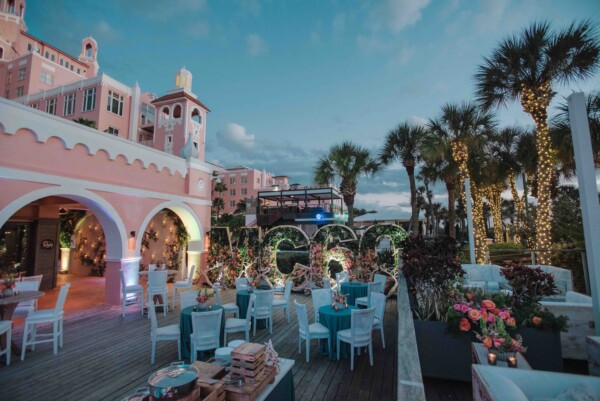 Photography by Damon Tucci Photography
6. The Ritz-Carlton Sarasota, FL
The Ritz-Carlton, Sarasota is the destination of choice for elegant weddings. Exchange vows against a backdrop of turquoise waves and white-sand beaches or dance the night away in a sleekly sophisticated ballroom.  You can have ceremonies, cocktails or even a tented reception on the exquisite and perfectly manicured waterfront lawns.  Jack Dusty's has the best signature drink for your welcome event: The Siren cocktail!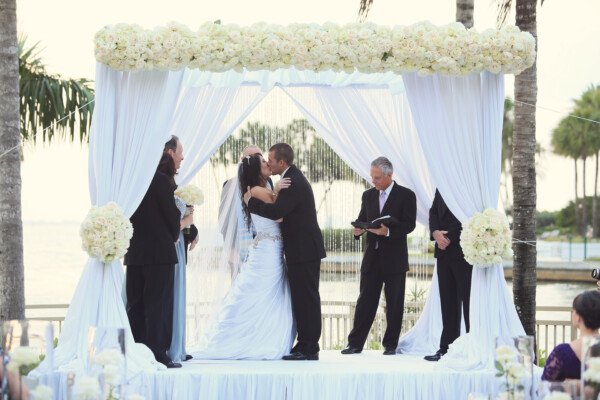 Photography by Imely Photography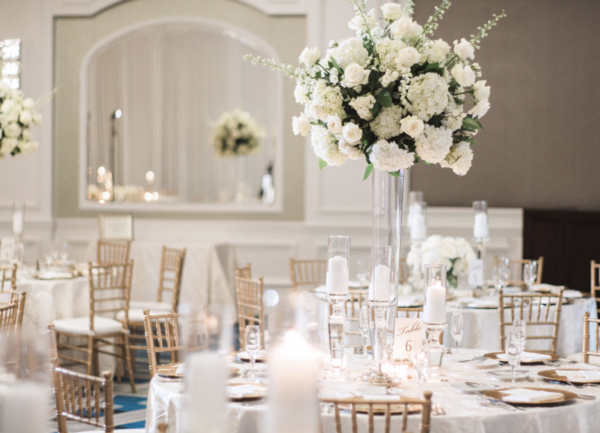 Photography by Hunter Ryan Photography
7. The Orlo, Tampa, FL 
Looking for a historic venue that has a Southern flair? Look no further than South Tampa! Built in 1896, The Orlo is a private social club that features a light and airy ballroom with hardwood floors. Guests are immediately greeted by the grand staircase and ornate chandeliers. The Orlo house is the perfect location for both your ceremony and cocktail hour. This amazing venue is also close to hotels for your out-of-town guests!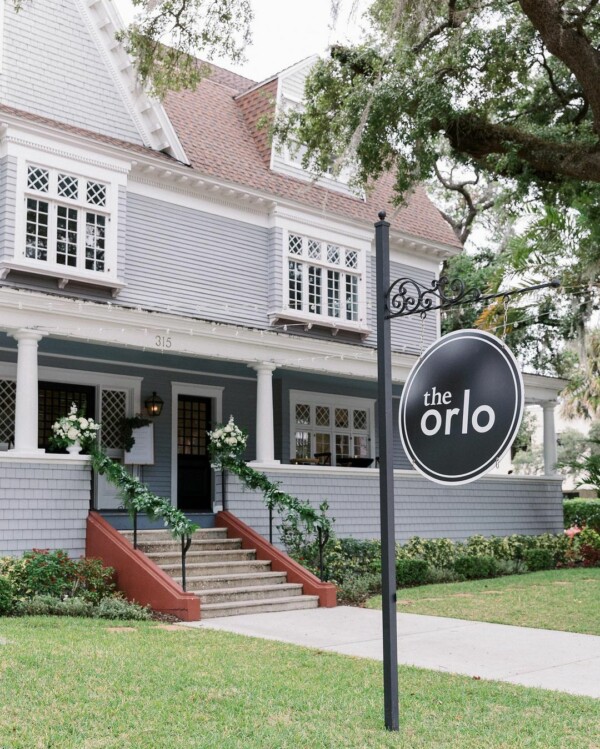 Photography by Dumutiis Photography
8. Sandpearl Resort, Clearwater Beach, FL 
The Sandpearl offers clients a one-of-a-kind wedding experience. From it's lush beachfront lawn to its grand ballroom, there is definitely something for every discerning client! Perfectly situated in Clearwater Beach, the resort has some of the best sunsets around. The ballroom is perfect for even the grandest celebrations. The Sandpearl is definitely a venue to add to your list!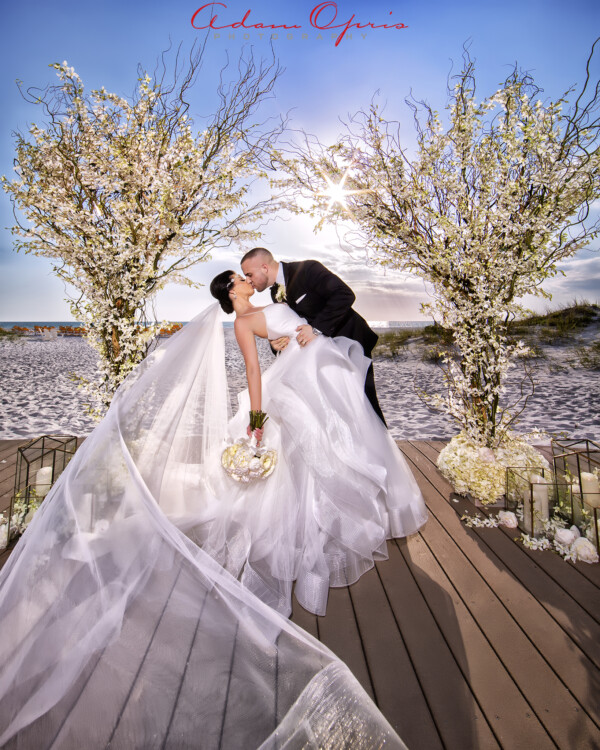 Photography by Adam Opris Photography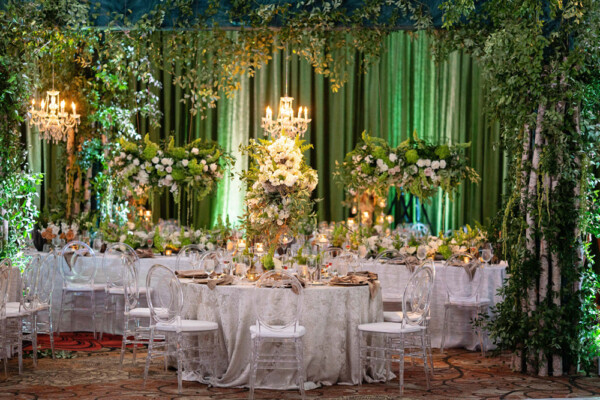 Photography by Marc Edwards Photography
9. Armature Works, Tampa, FL 
For the clients that want a modern venue, look no further! Regardless of guest count, Armature Works offers a wide selection of options. Exposed brick and hardwood floors, this venue is truly a blank slate. The open air courtyard and the Gathering provide a perfect cocktail hour and reception combo. Looking for a more intimate option? Check out Rooftop 220. The open air deck offers stellar views of the Hillsborough River and Downtown Tampa. Armature Works is one of the few venues in Tampa Bay that can host a celebration with 500+ guests!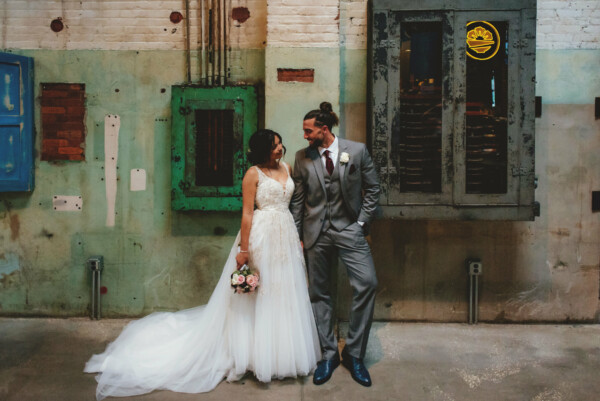 Photography by Jason Mize Photography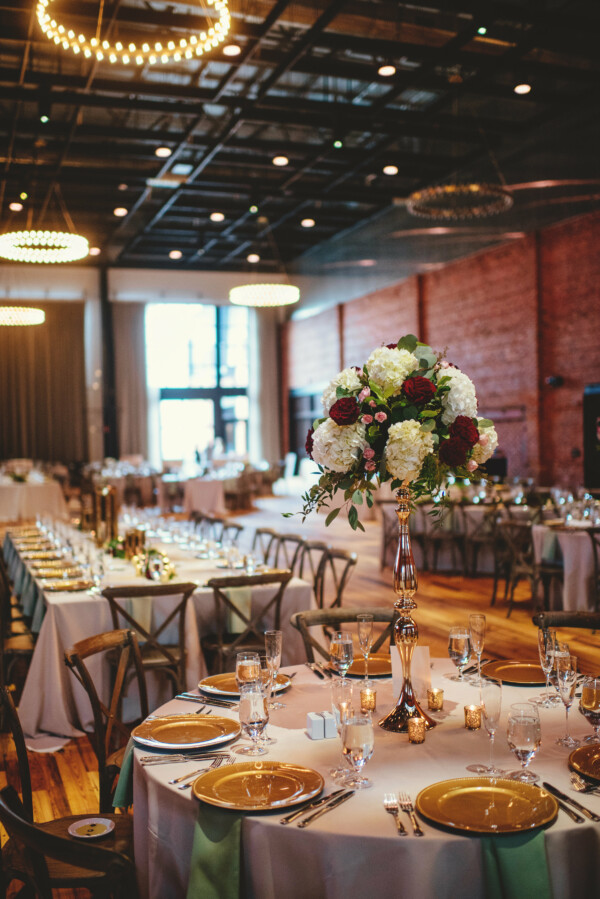 Photography by Jason Mize Photography
10. Lakewood Ranch Golf and Country Club, Lakewood Ranch, FL 
Nestled in a private upscale golf community, Lakewood Ranch is luxury at its finest.  The Spanish-style clubhouse adjoins a sprawling garden lawn. The gorgeous landscaping is a photographer's dream! One of our favorite features is the spacious bridal suite. The suite is full of natural light and vintage-esque furniture. The clubhouse is known for its swoon worthy grand marble staircase. Lakewood Ranch gives clients a truly regal experience.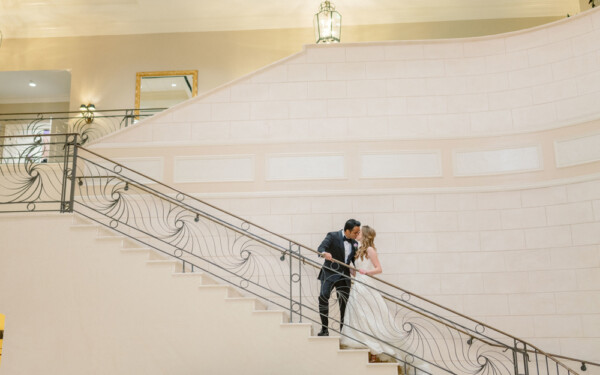 Photography by Hunter Ryan Photography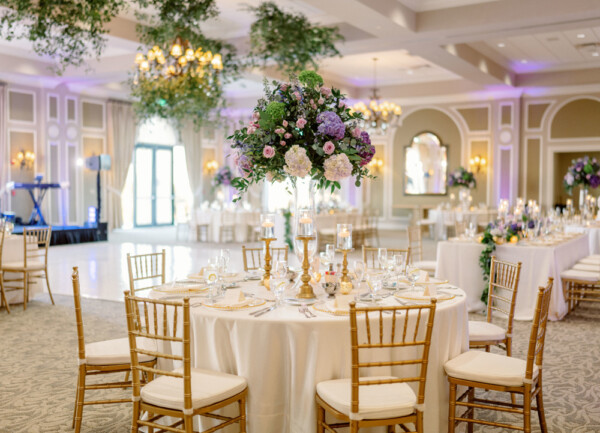 Photography by Hunter Ryan Photography