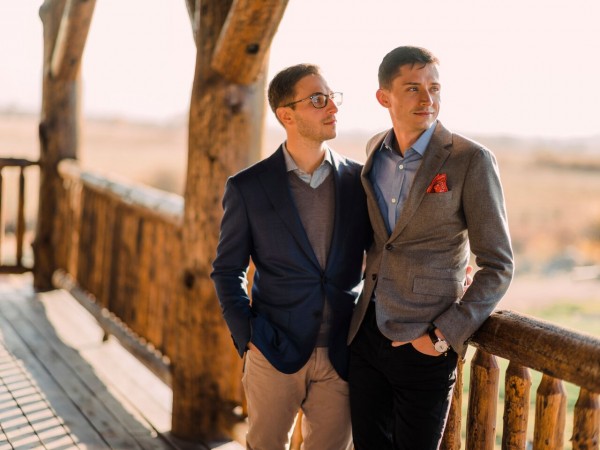 Steven and Anel are two guys that are very close to our hearts! We really bonded with these two throughout the planning process, and what was so amazing about that, is the fact that the first time we met in person was on their wedding weekend! We managed to bridge the distance between us through many calls and late night email threads.
As we started working with Steven and Anel, we quickly realized that their personalities were a great match with ours. We didn't need to use our 'filter' with them and they became quite special. As the design process began, we listened to their ideas and thoughts and channeled them into constructive, on point, budget-friendly realities.  A funny memory we have is that one day Steven and Anel sent us a link to musicians located in Russia, saying "We must have them at every event, every meal, every day. Money is no object!" They had been up enjoying some adult beverages perusing YouTube for ceremony song ideas and that is how they ran across them. We began researching them and getting in contact with their agent, and sent over the information to the boys, along with a list of alternatives and suggestions. We clearly didn't realize that they were joking, as they explained in an email the next day full of laughter and apologies. Such a fond memory!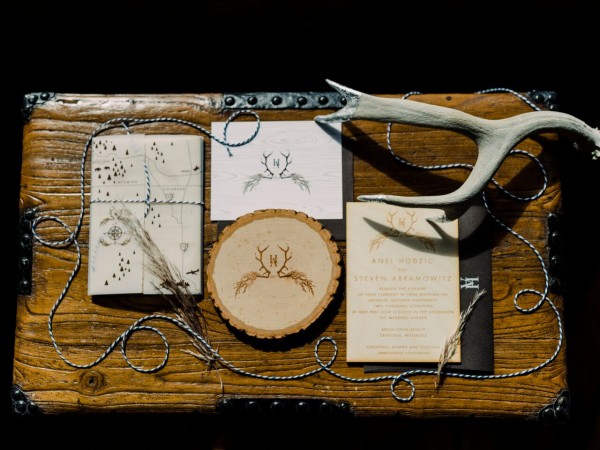 One of the things that stood out to us about Steven and Anel was their extreme generosity and love for their family and friends. They were constantly focused on making sure their guests could conveniently get to the ranch, refreshments were always available for them, and they wanted them to have a fabulous weekend. We have never had a couple shuttle their guests 4 hours from DIA to Brush Creek Ranch, making sure there were multiple shuttle times so nobody had to wait too long at the airport. If you know much about transportation, you know this is not a small cost, yet they made the decision with such certainty because their guests arriving safely and with ease was their priority. We were blown away by these gestures the entire time!
The photographer was a big choice for these two, because the photography made their 'most important' list. They needed to love the pictures of course, but they also needed to feel comfortable sharing a part of themselves with this person. We knew the perfect person for this job. Steve Stanton is an all around amazing man. He is kind, personable, and easy to talk to and work with. We love him, and so did Steven and Anel! These amazing pictures are taken by him, and we were SO excited when he sent them to us and the boys. Thank you Steve!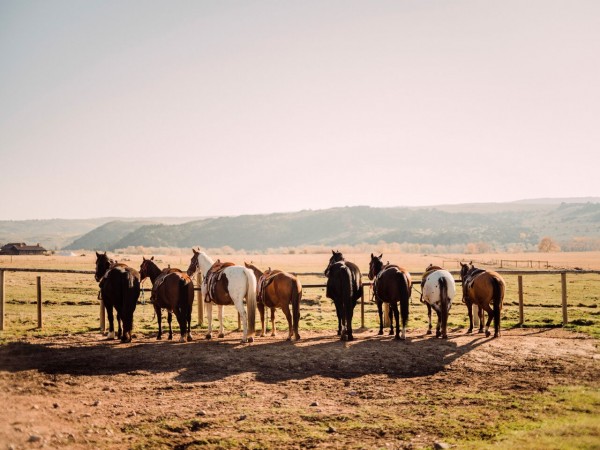 Their wedding weekend began with a night in the Saloon as guests arrived, full of drinks, pool, and catching up with old friends and family. Starting the next day, everyone went out on the ranch to participate in activities such as horseback riding, shooting, fly fishing, climbing on the ropes course, archery, yoga, hiking, mountain biking, hunting, and more! Our favorite activity is the 'help yourself' wine cellar – lol!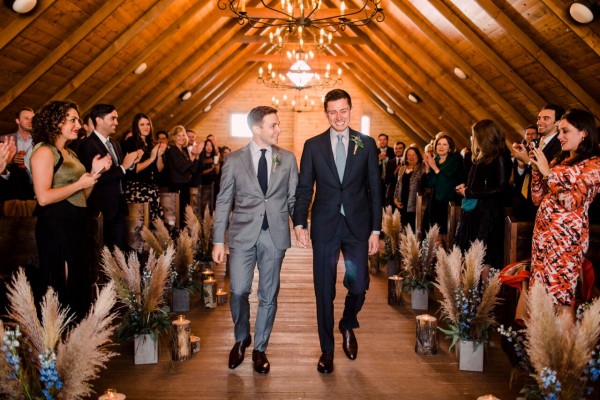 On the wedding day, we woke up to beautiful snow flurries that turned into an enchanting heavy snowfall. A few brave guests went horseback riding and shooting in this weather, whereas the others, including Steven and Anel, stayed in and played a game of Bingo hosted by the ranch. The snowfall fizzled off in the late afternoon, and left a beautifully dusted ranch as the scenery for the wedding. The boys got ready together in their cabin before the ceremony, and they walked down the aisle together, holding hands, which brought tears to our eyes. Steven's parents officiated the wedding, which was very special for them both and made it extremely intimate. As they made it official, cheers erupted and the newlyweds exited to go take some pictures. There was not a dry eye in the chapel!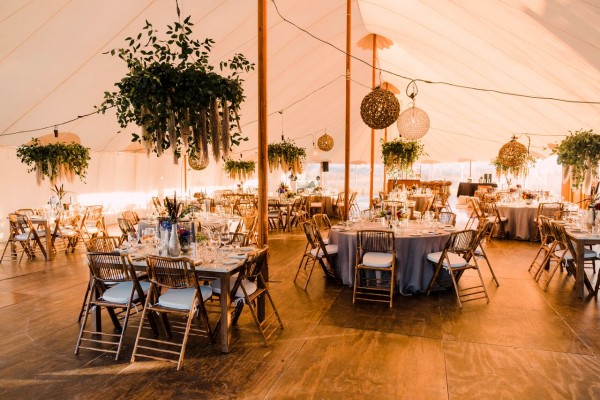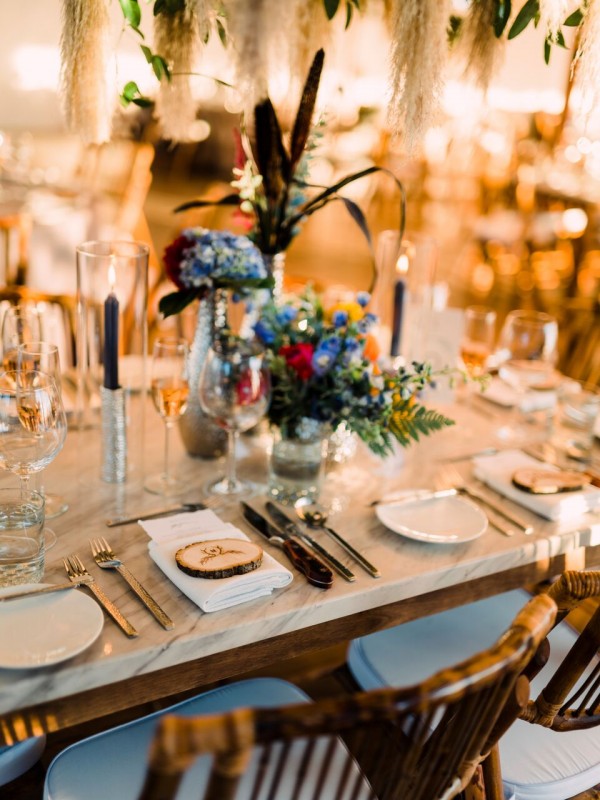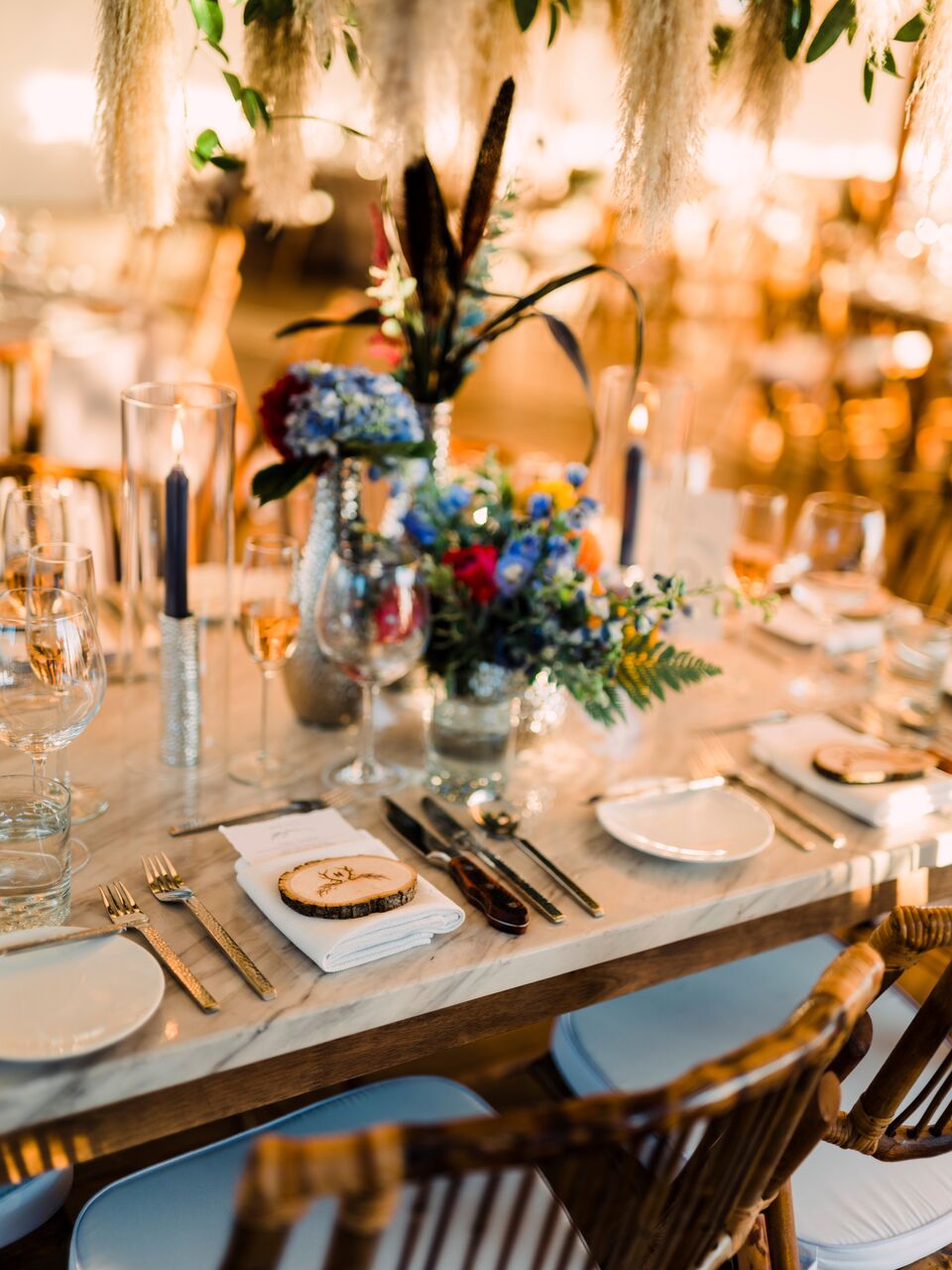 The decor and floral was consistent throughout the entire day. Pampas grass was used to line the ceremony aisle and in the reception chandeliers, which was one of our favorite elements. Our goal was to create a design for the chapel and tent that was just the right amount of masculine. The blues and neutrals mixed with the pops of colors in the centerpiece florals were the perfect balance. The tablescape we created is at the top of our faves list! So much work went into the details. The chairs, the marble tables, the blue linens, the layout of the room, the wood slice place settings with their monogram burnt in, the floral and decor, the deckled edge menus and tables numbers, the colored candles, and more! Every piece was thought out and executed to perfection. We loved the chandeliers and lighting that really made a statement in that tent as well. The bar and escort card table was just as fabulous as the tables, with antlers as the accent. We couldn't have done it without the help of our fantastic floral and decor team, The Perfect Petal and Eclectic Hive.
Everyone was blown away by the decor and food from the ranch, and the dancing began right after dinner. Steven and Anel were very specific about what music was to be played, and not played that night. Chris Brown and Meghan Trainer were big no's! They know their crowd VERY well, because there was not a single person sitting down all night! DJ RipM killed it! Even Steven and Anel, who swore they weren't going to be dancing much, were dancing all night. It was the perfect ending to an amazing weekend. Brush Creek Ranch truly is a magical place, but what was more magical that weekend were the people that filled the ranch.
Feel free to go look at this amazing review they wrote us on the Knot!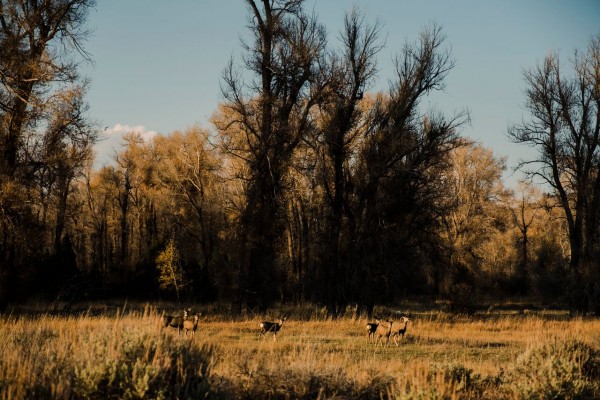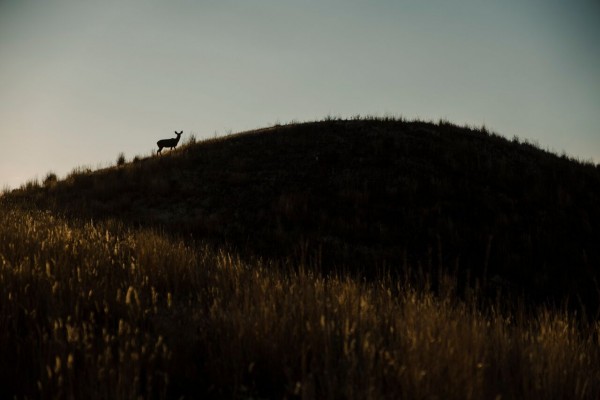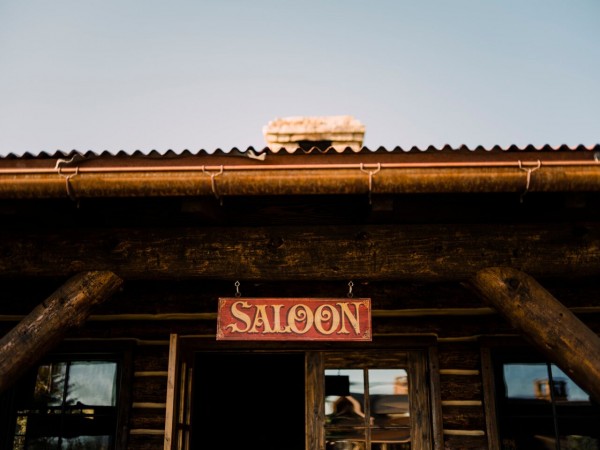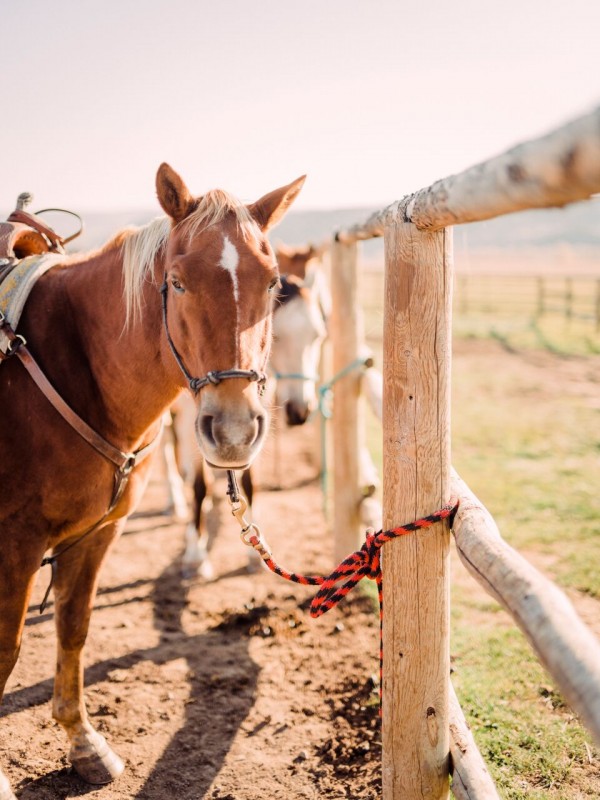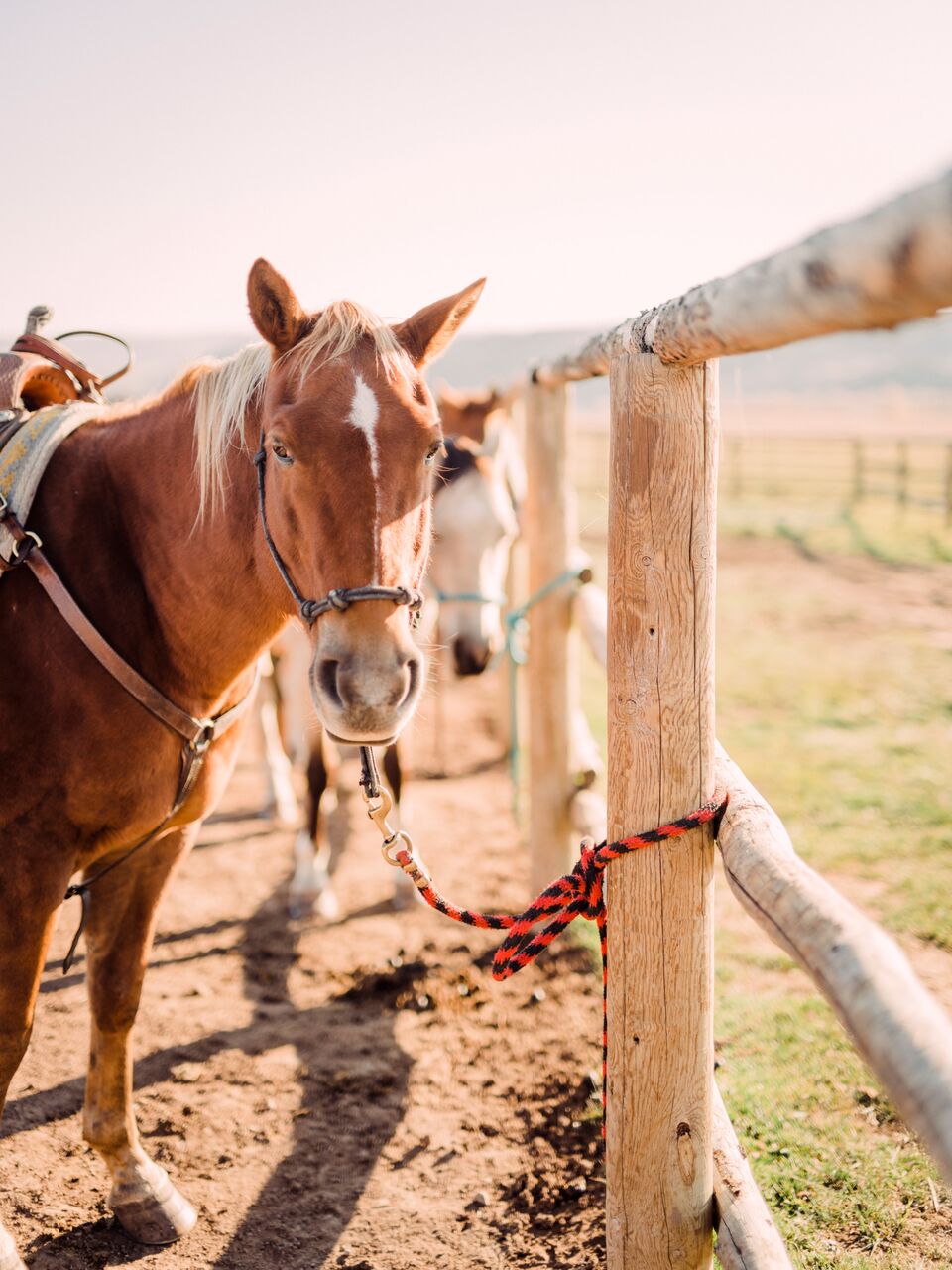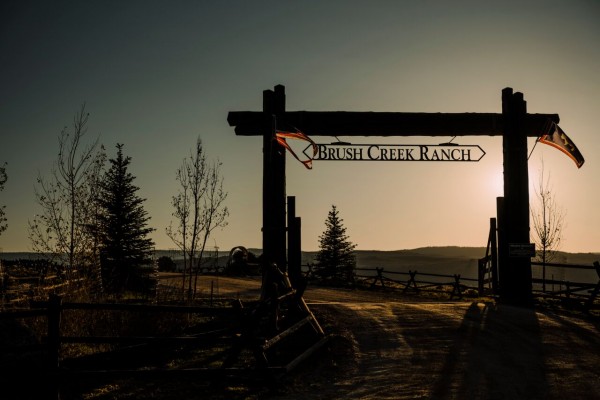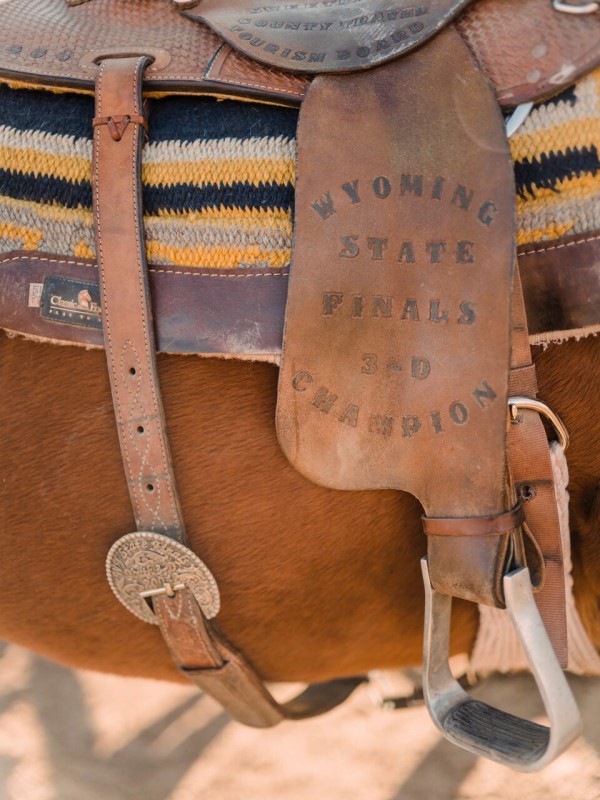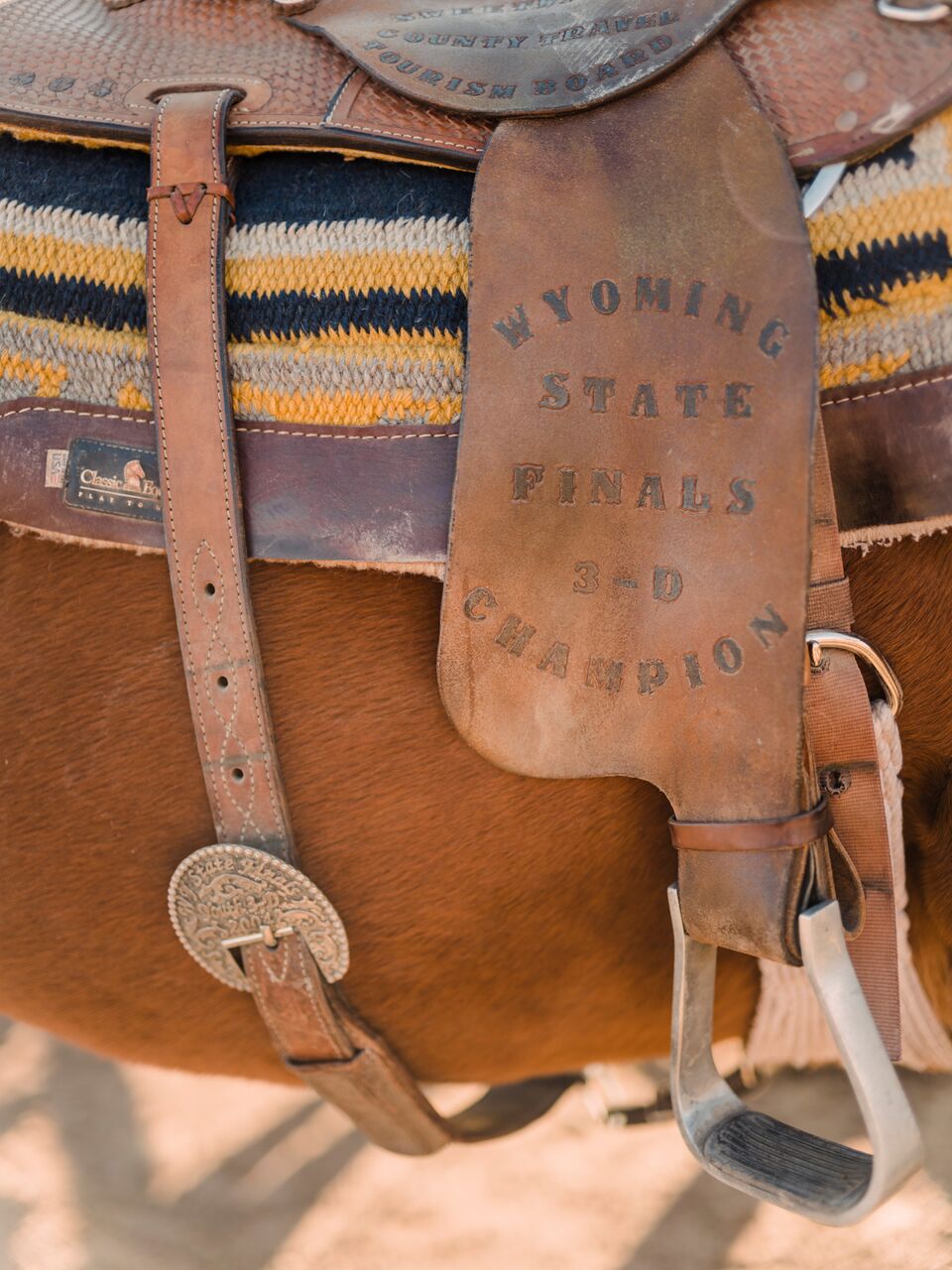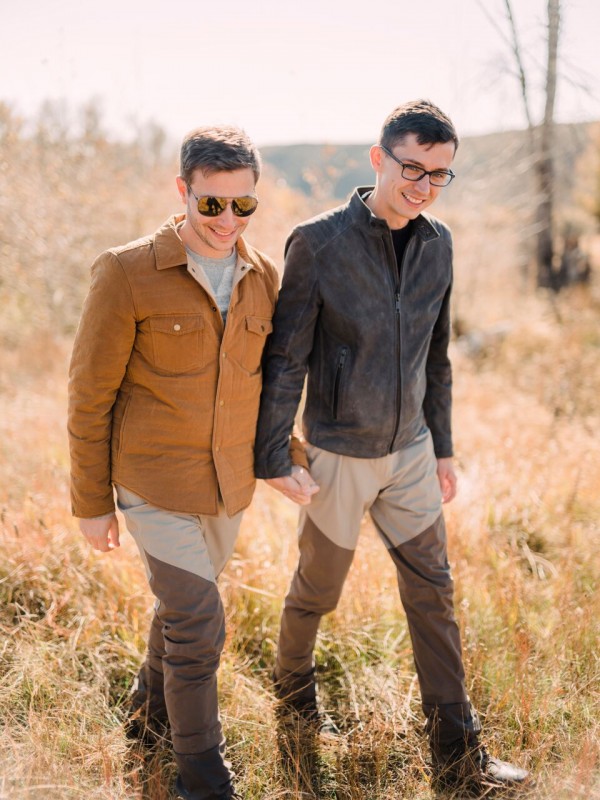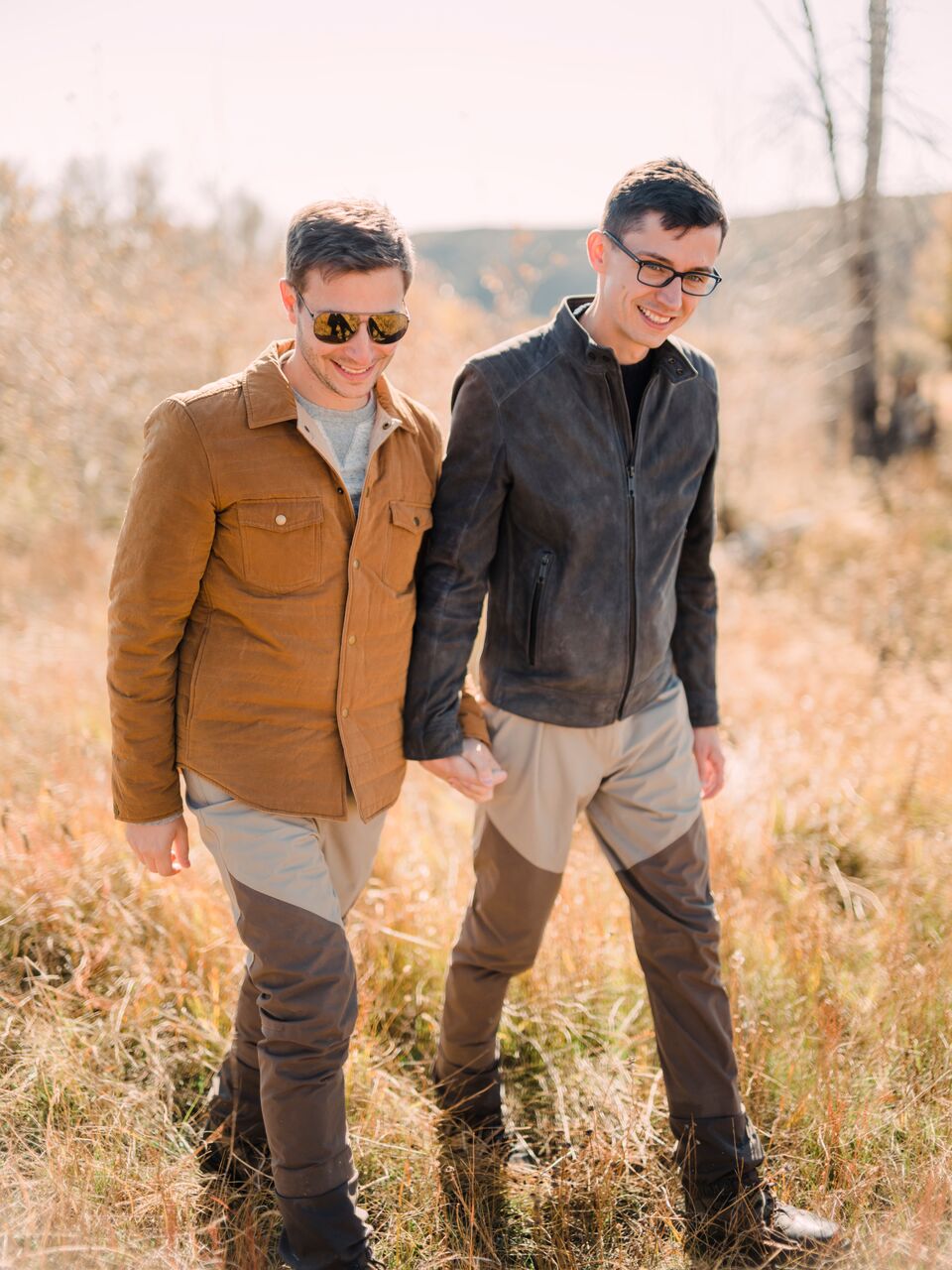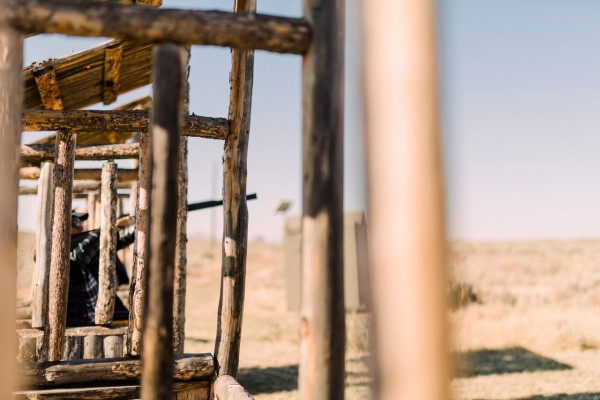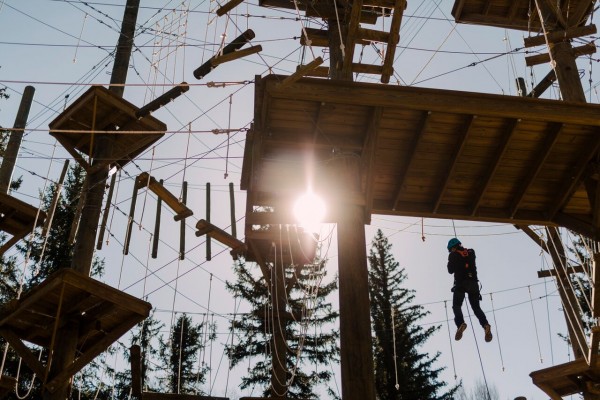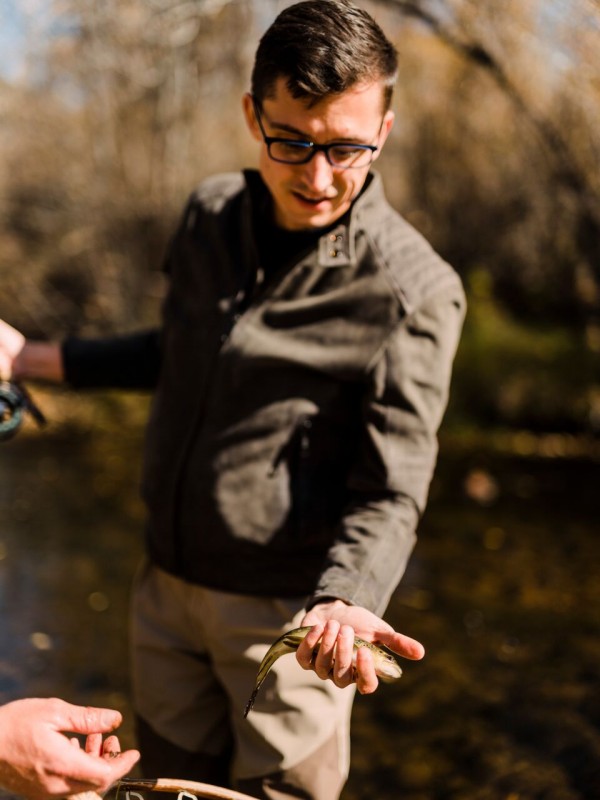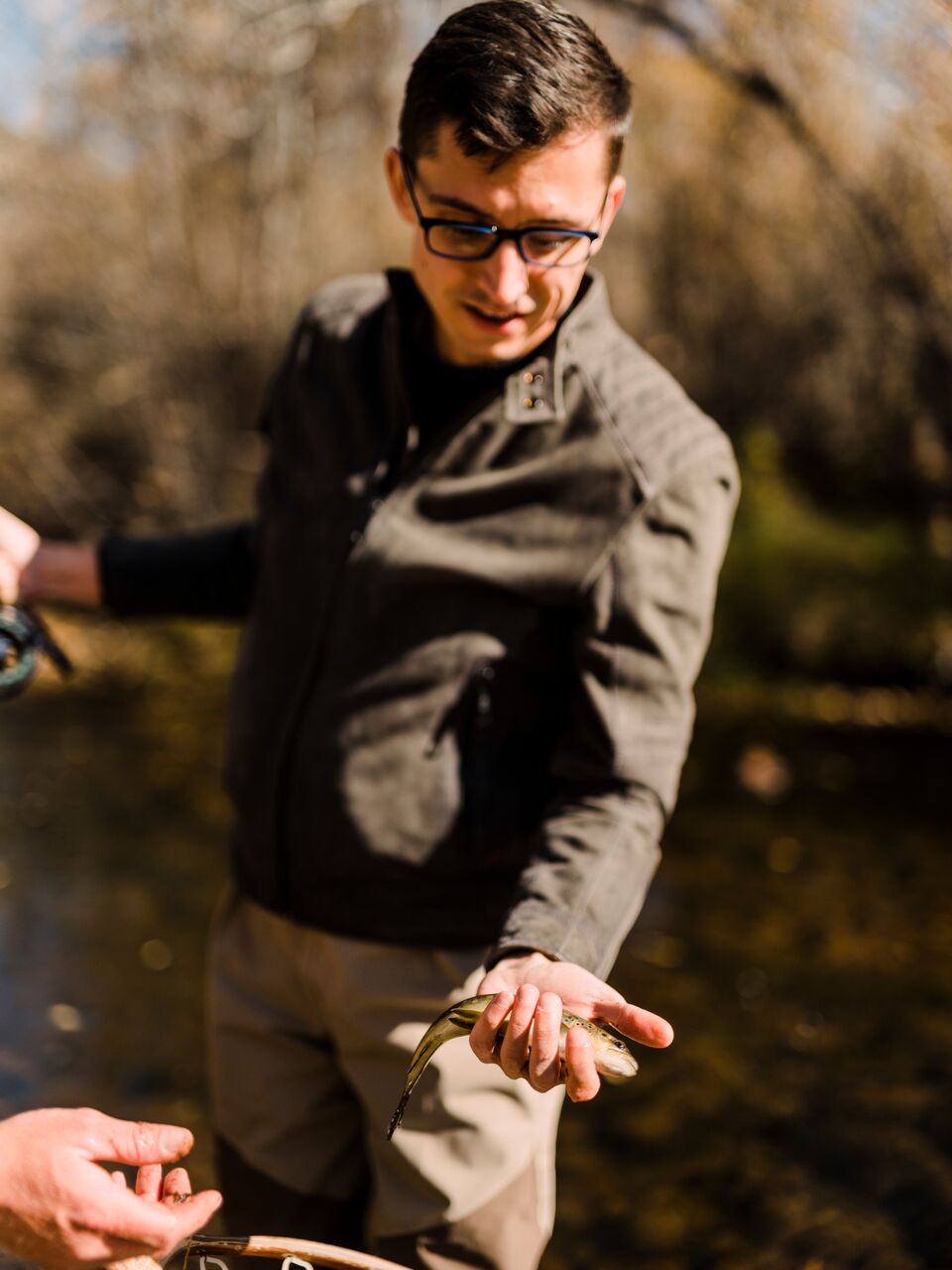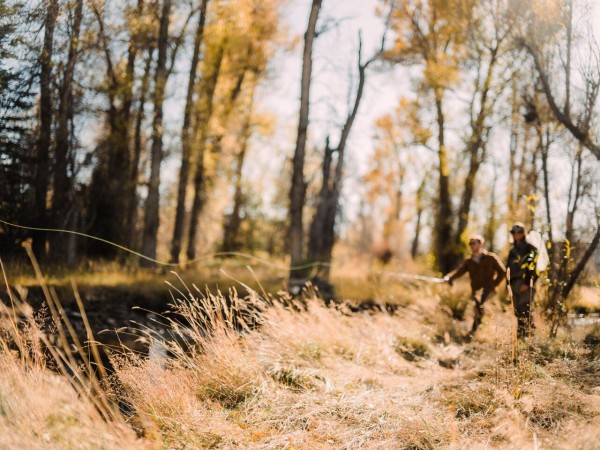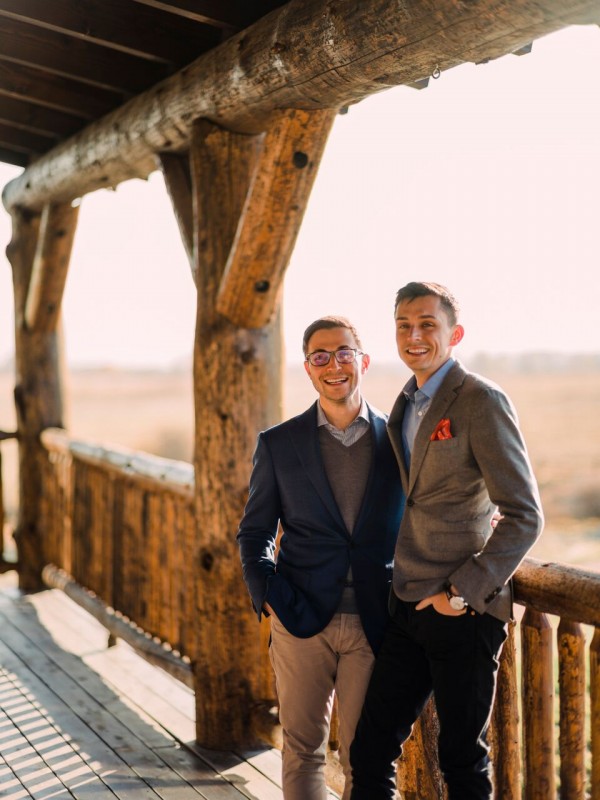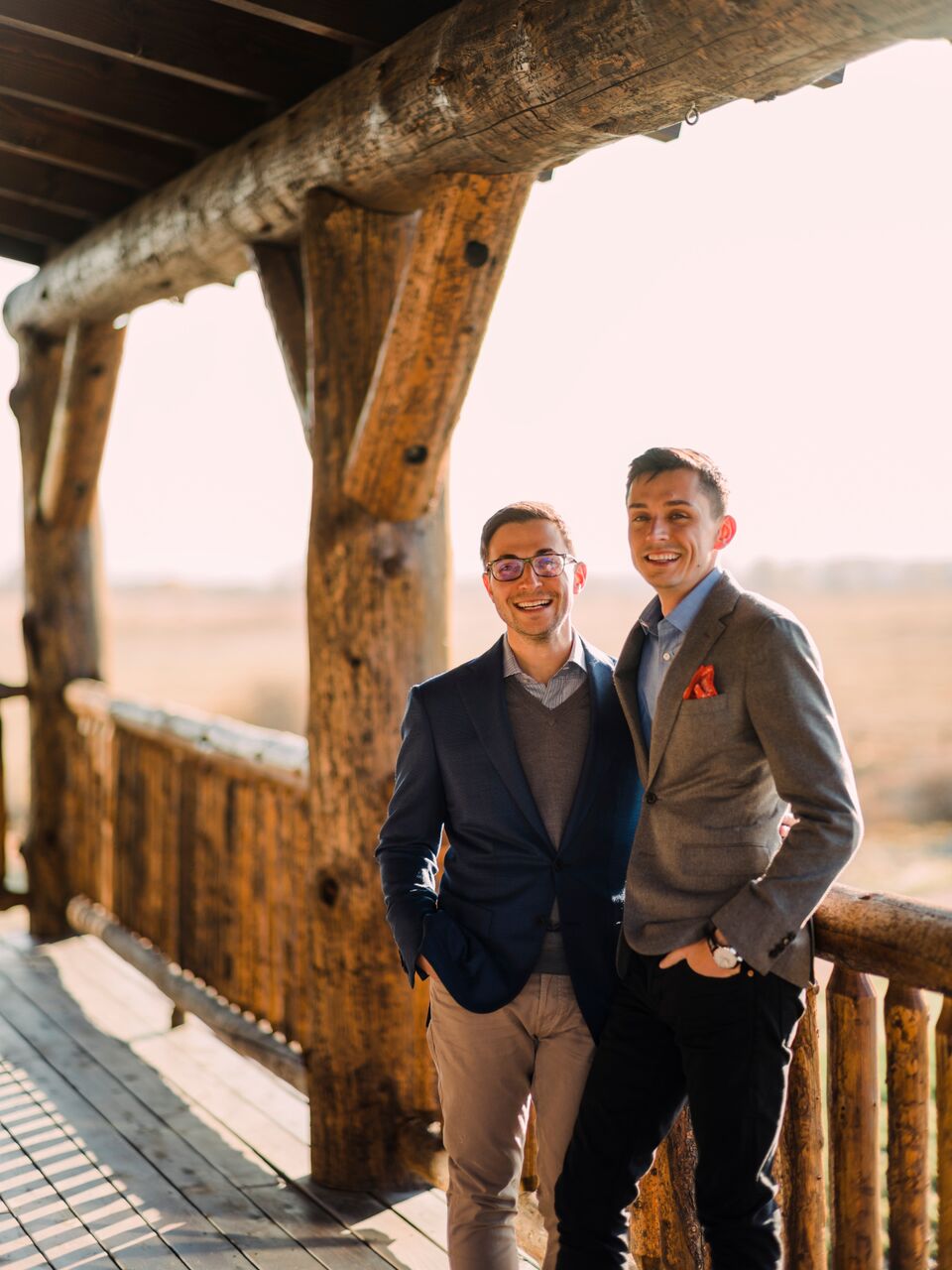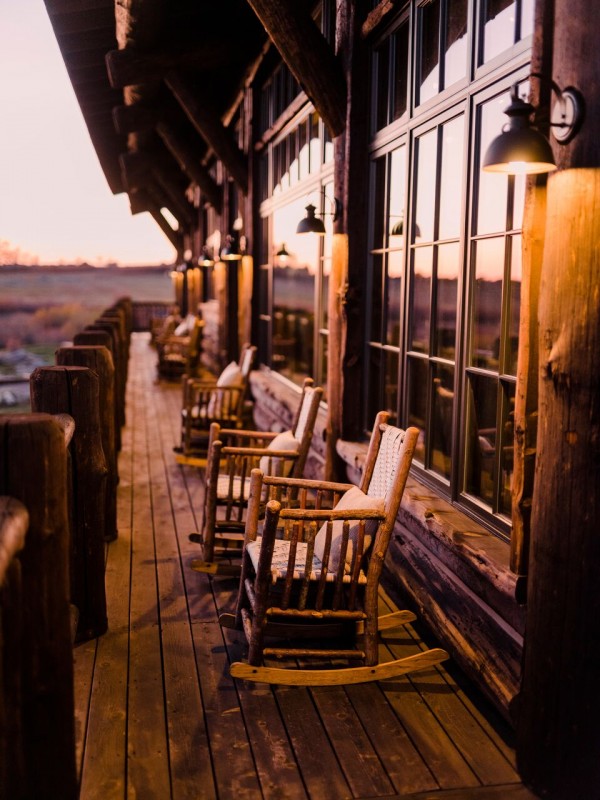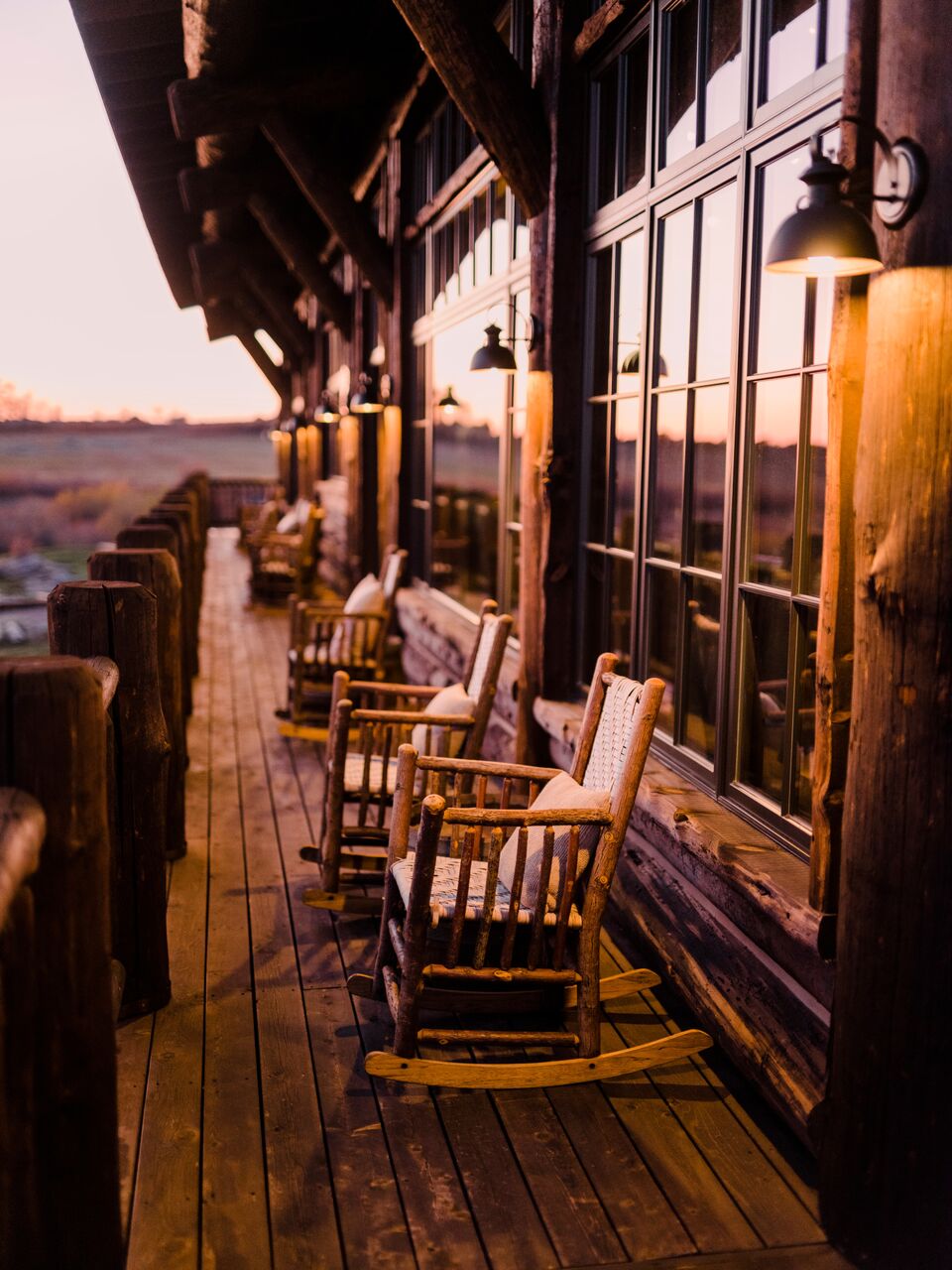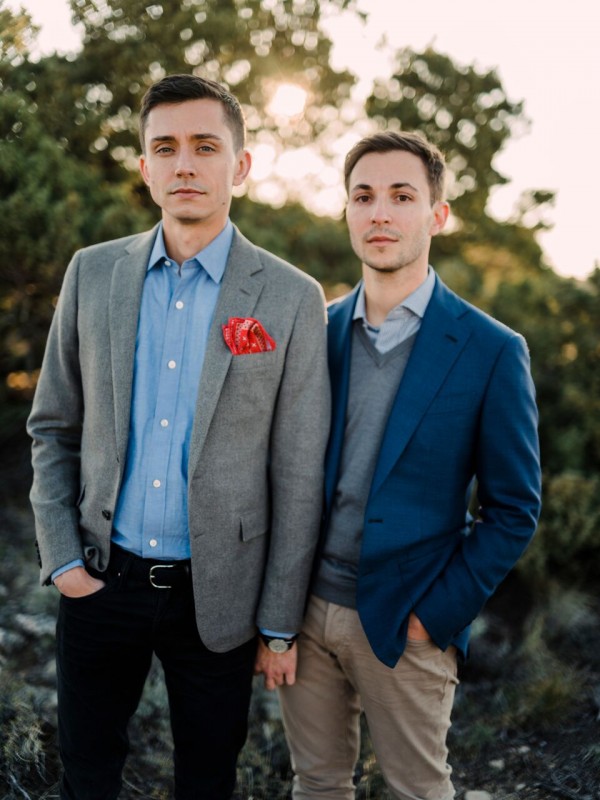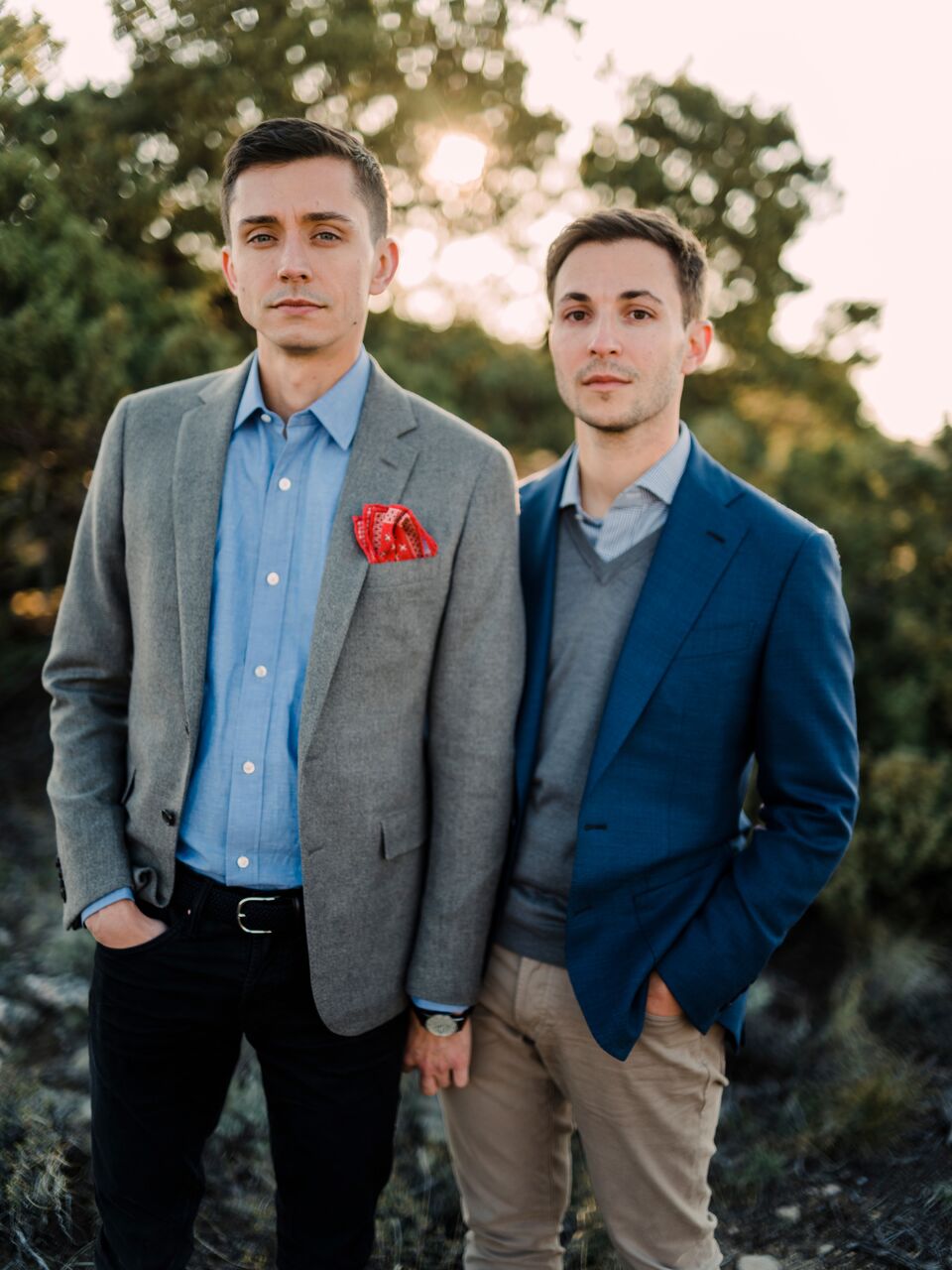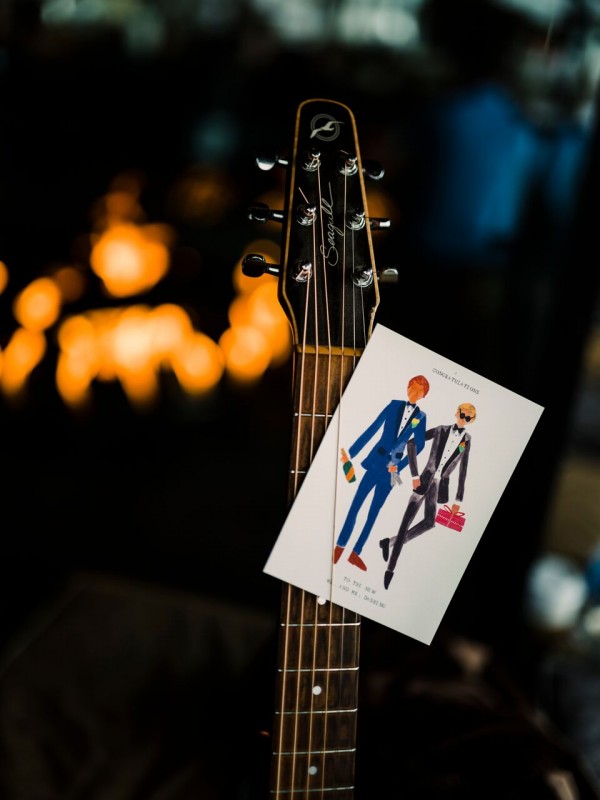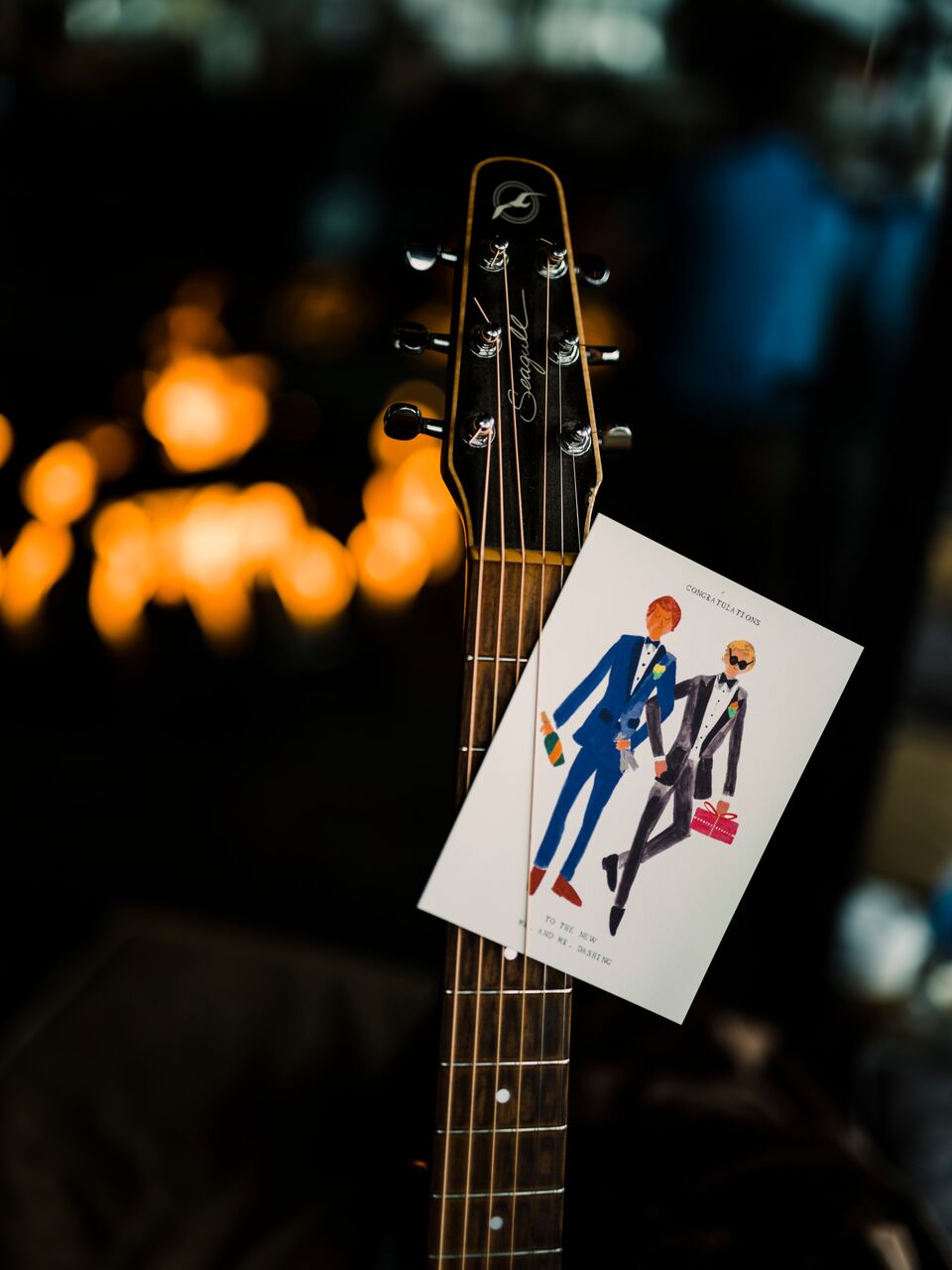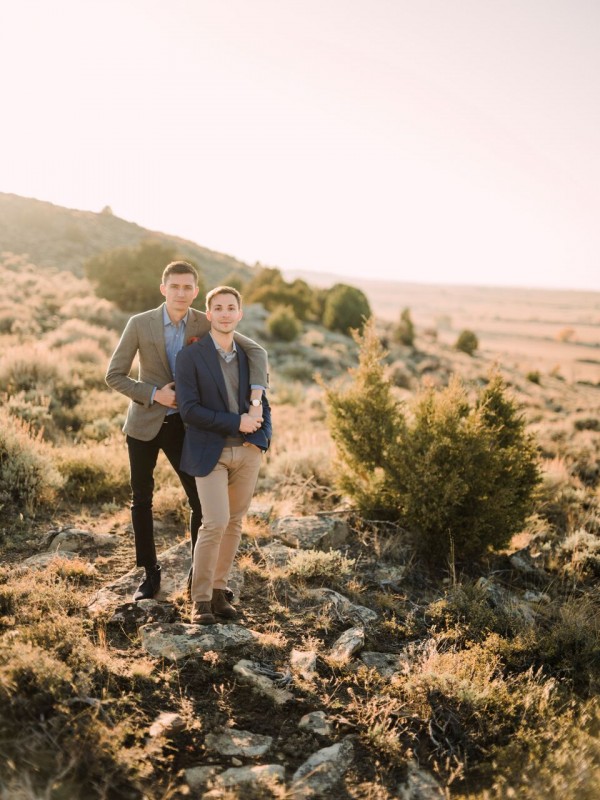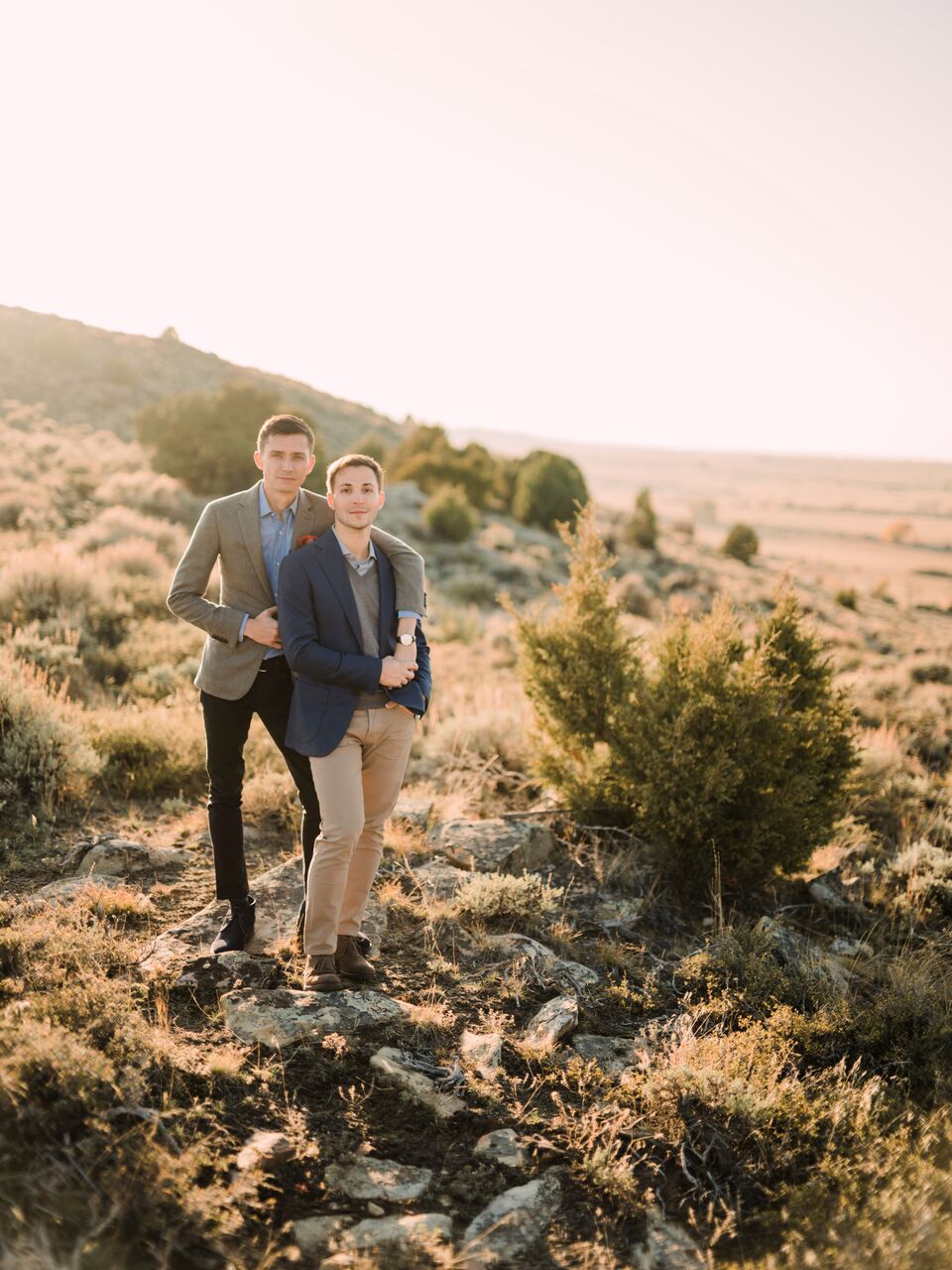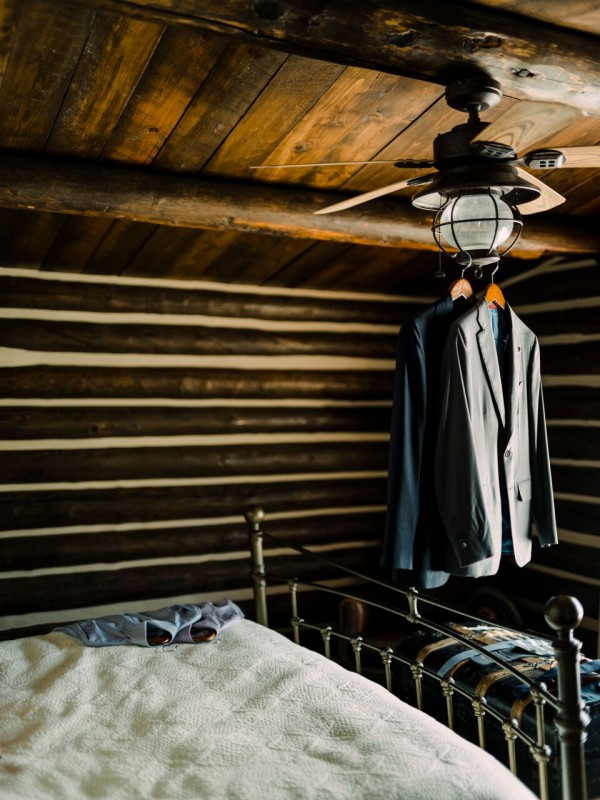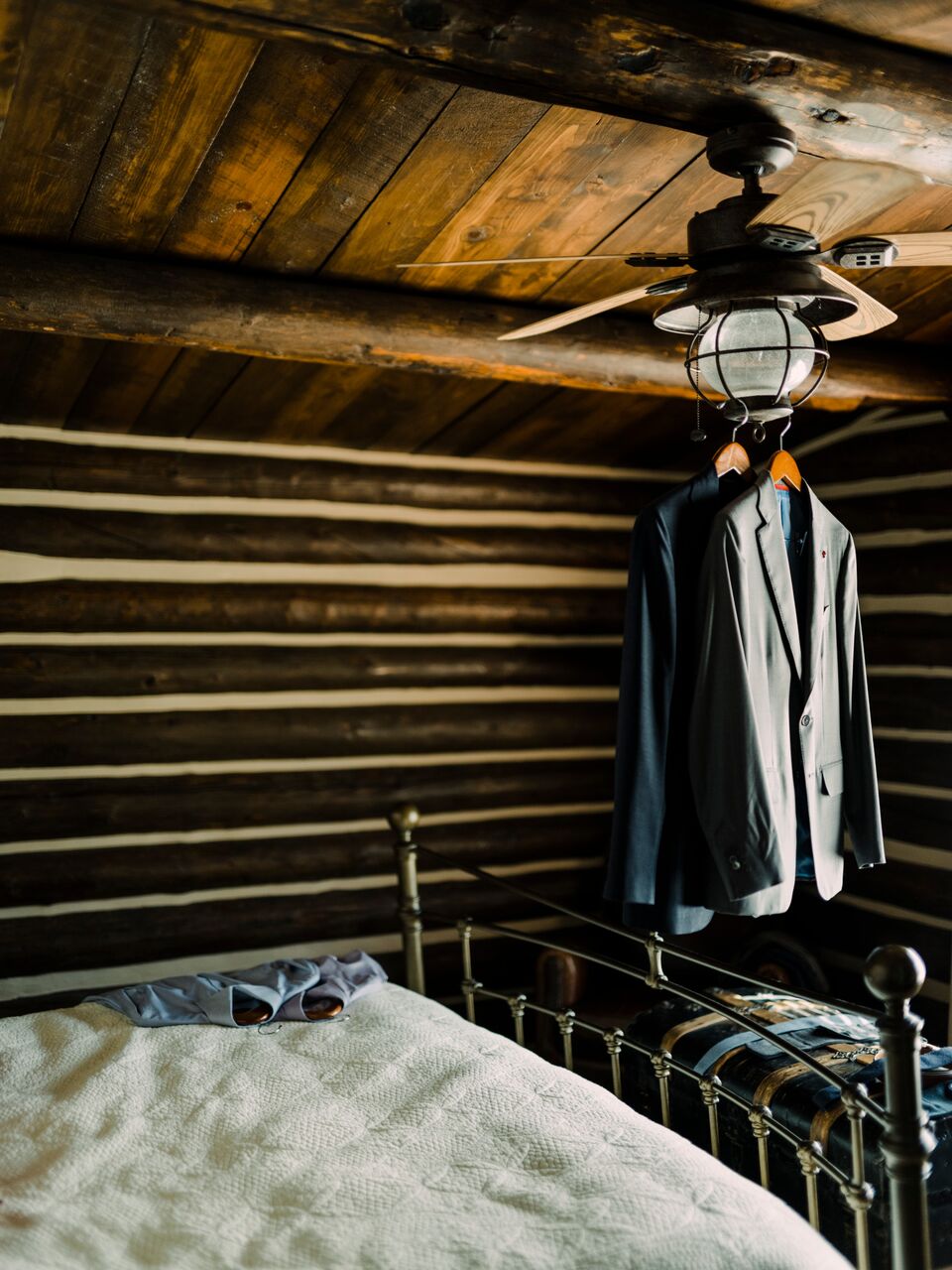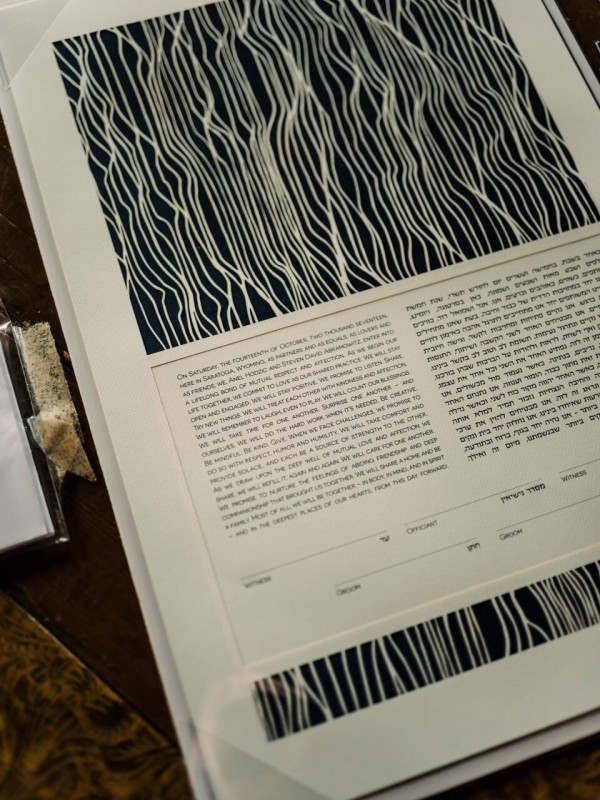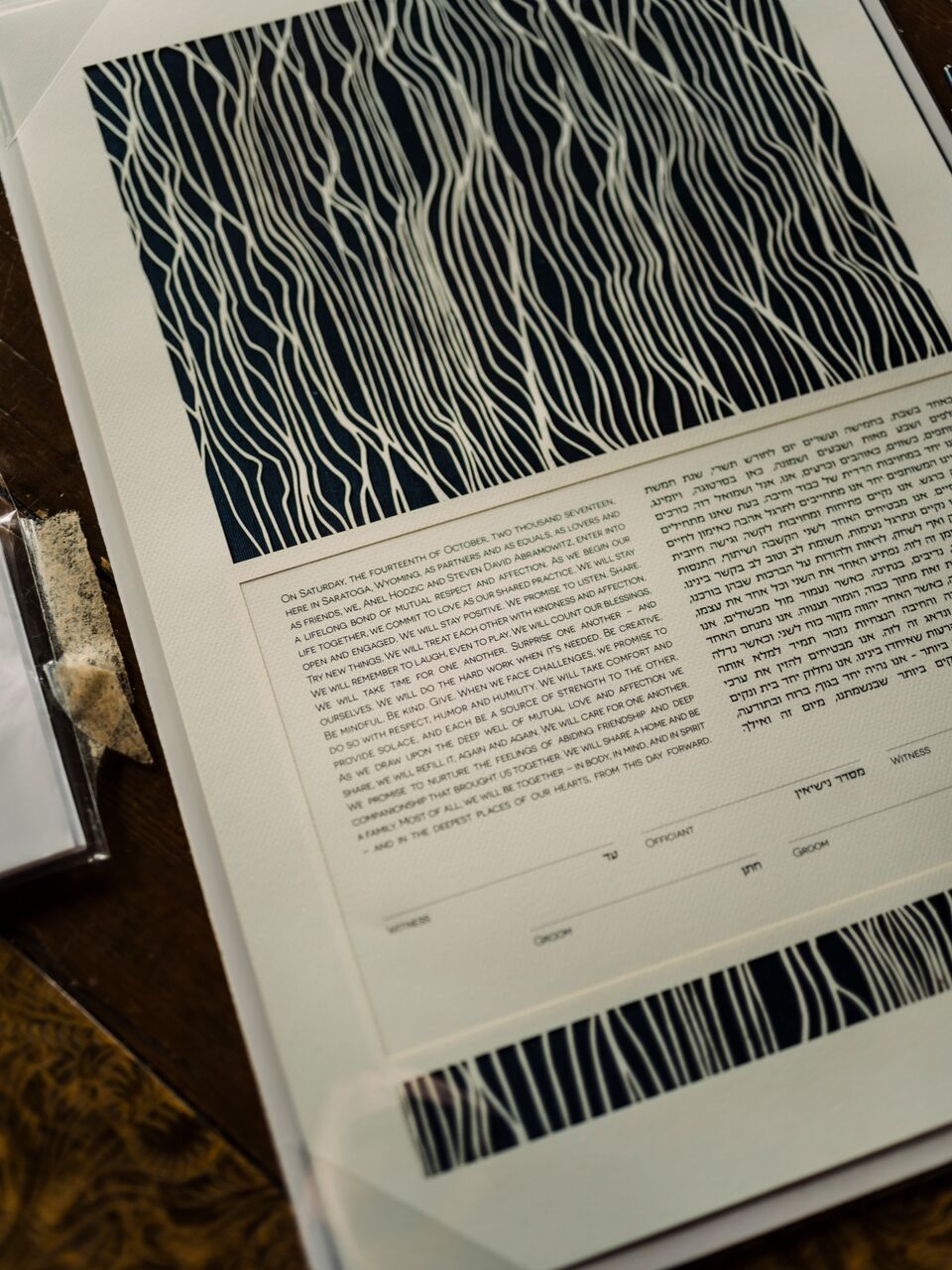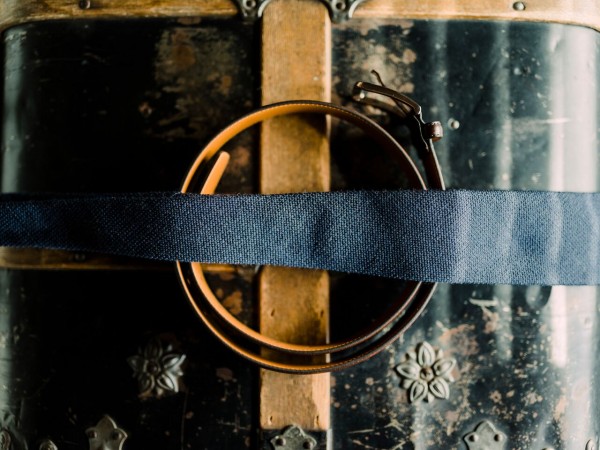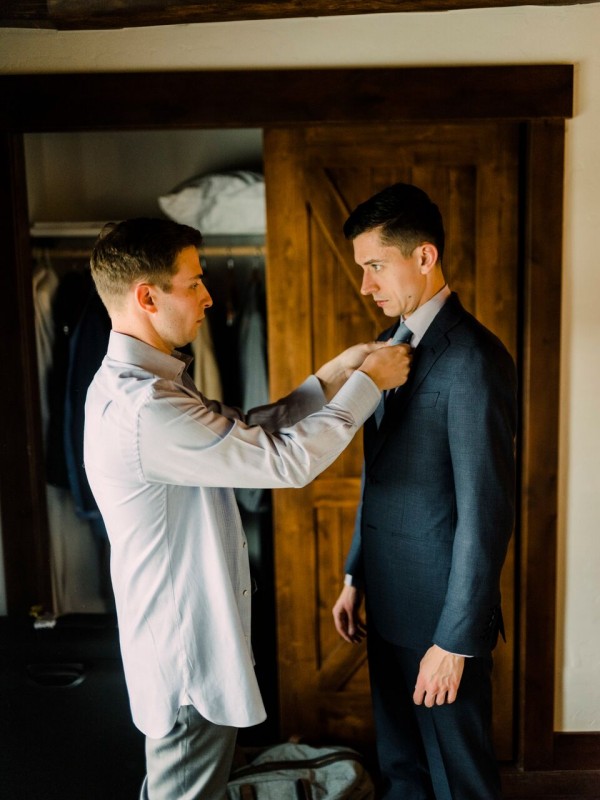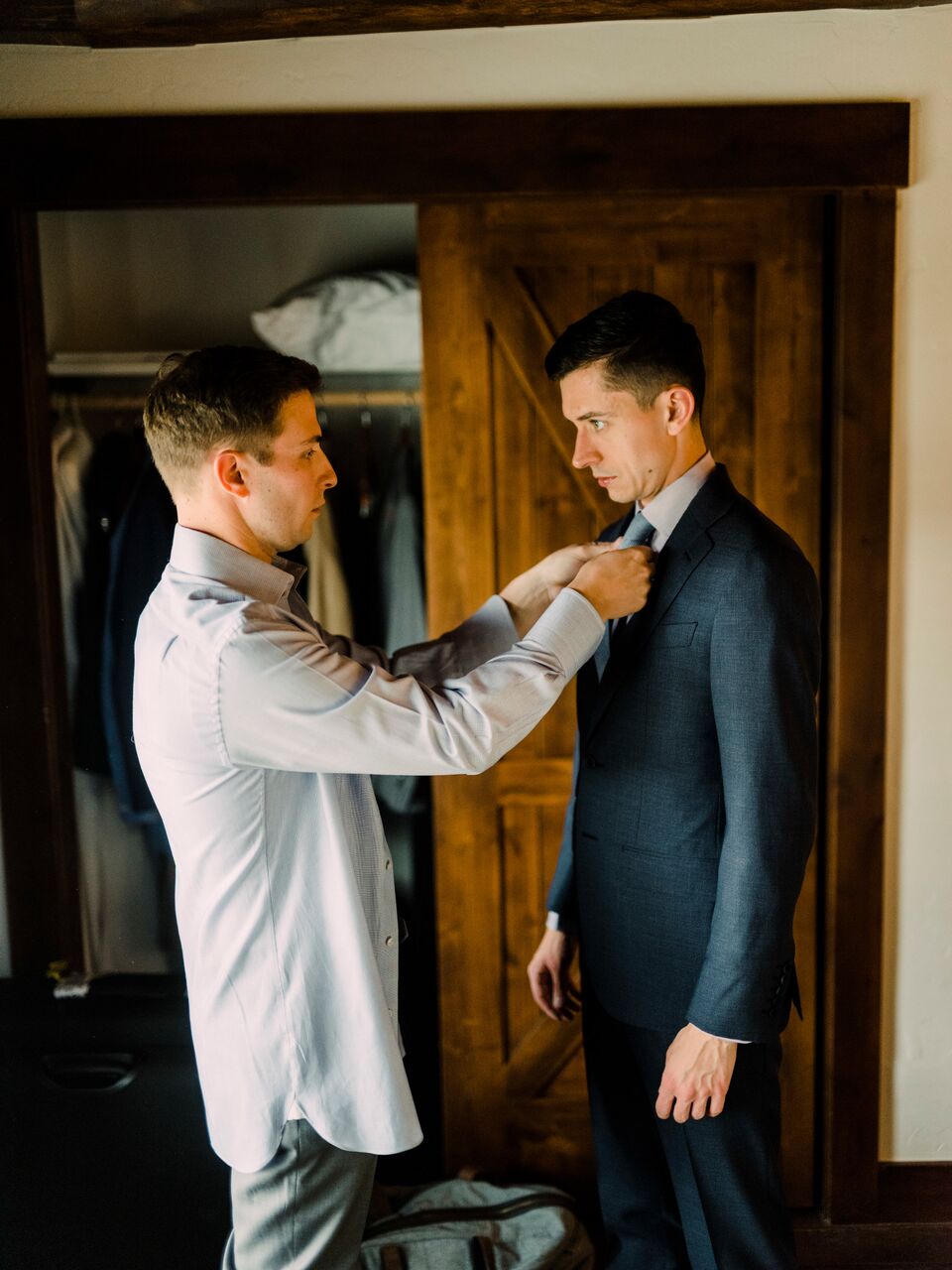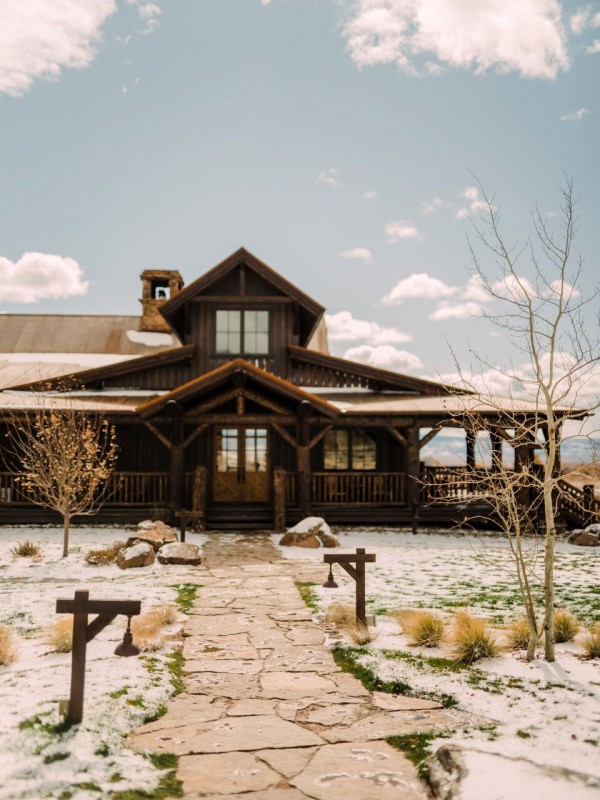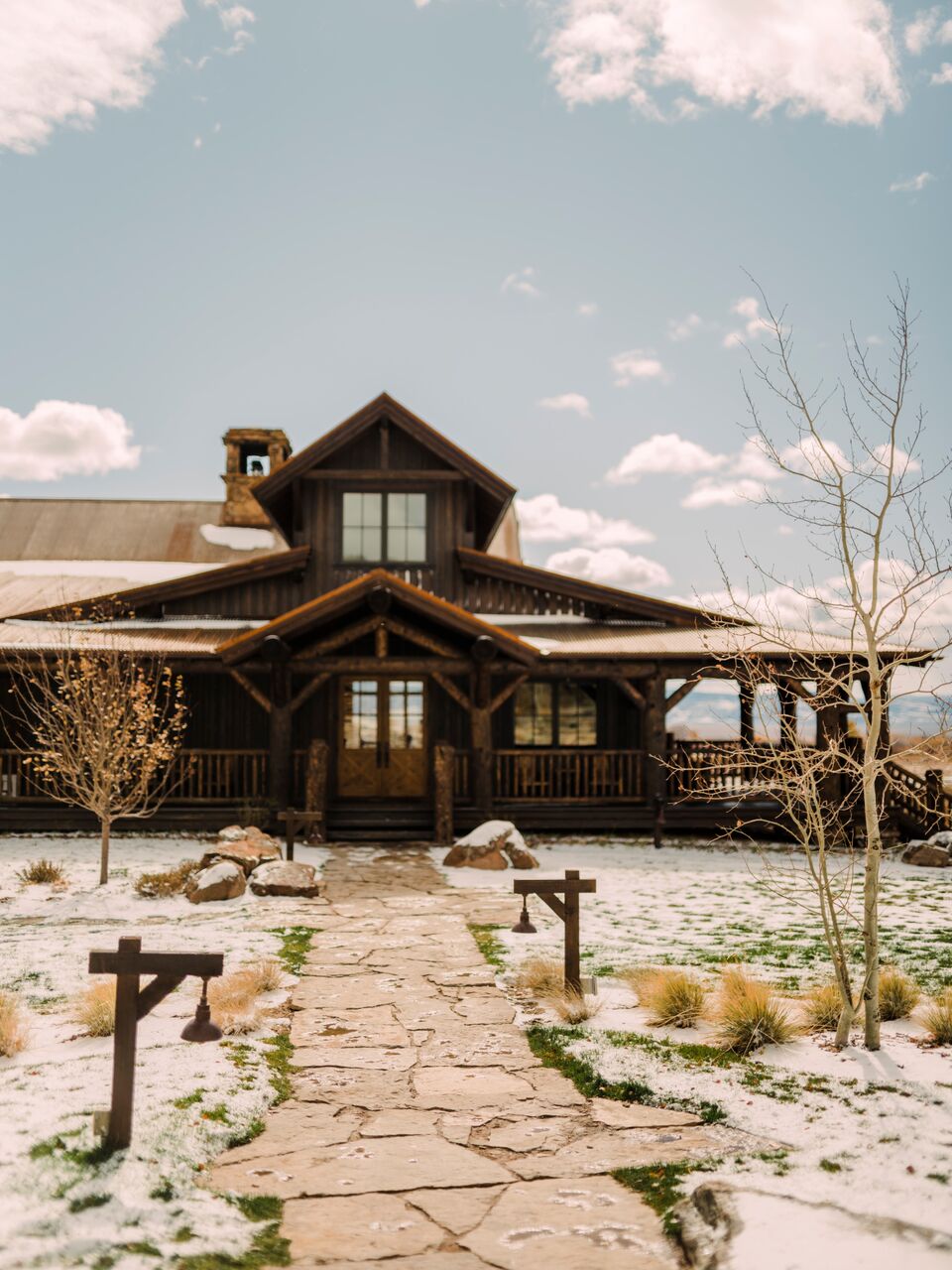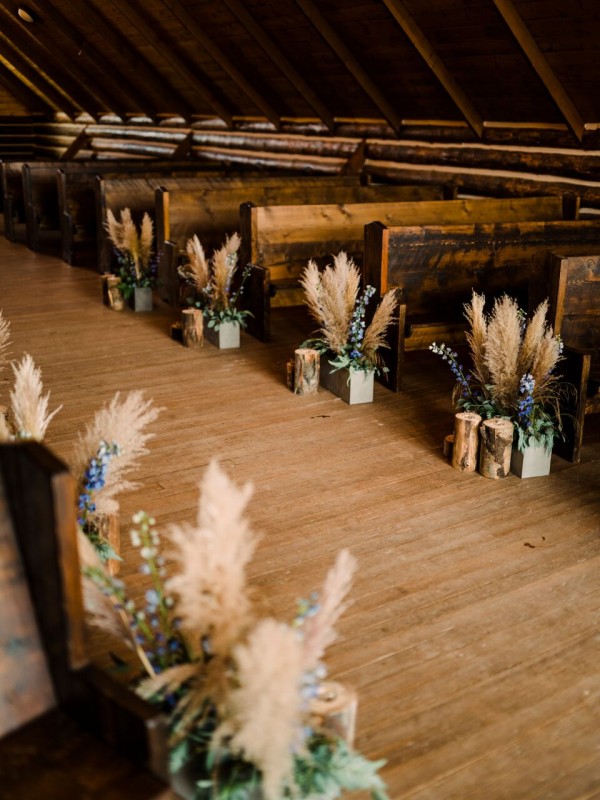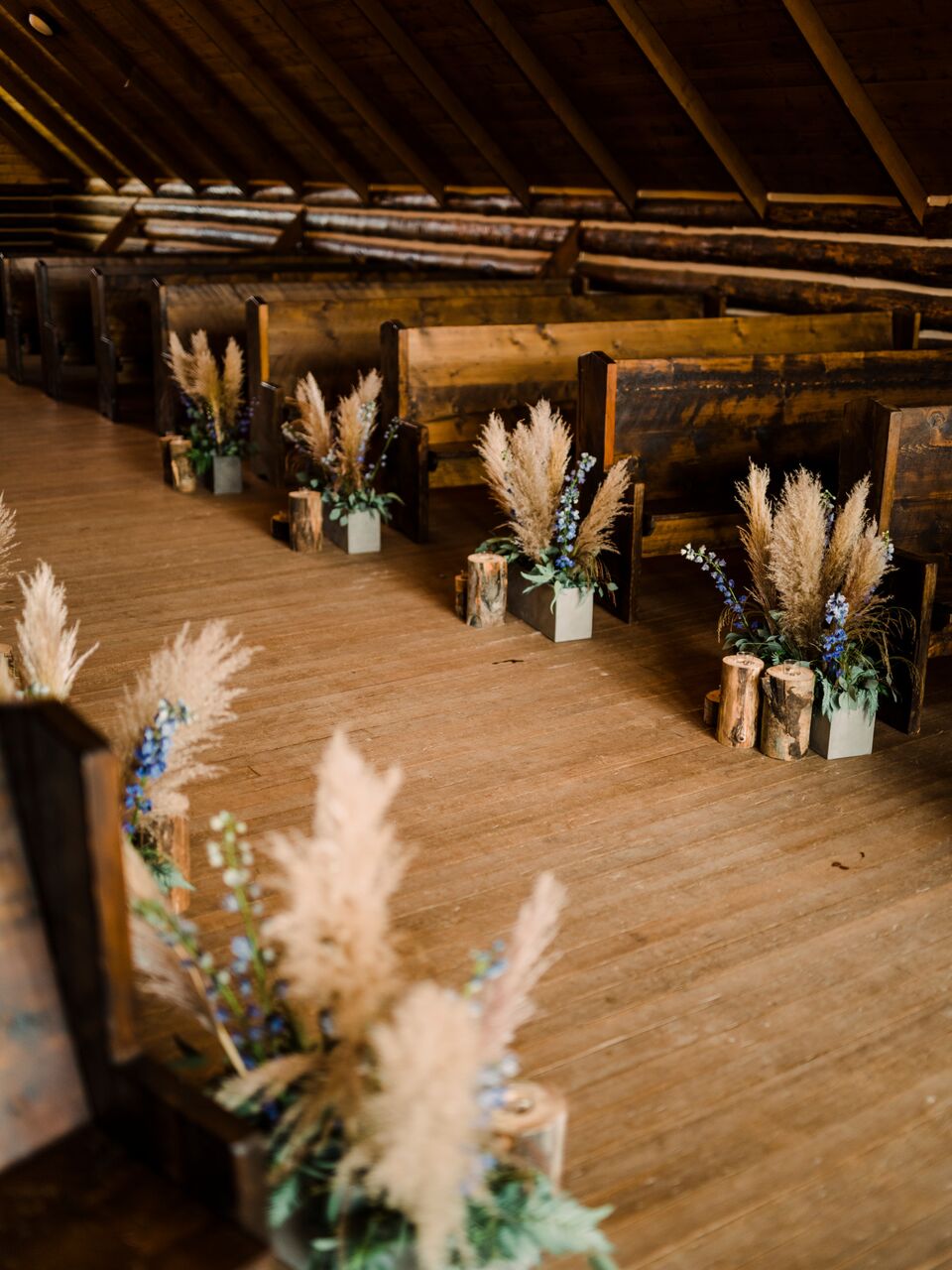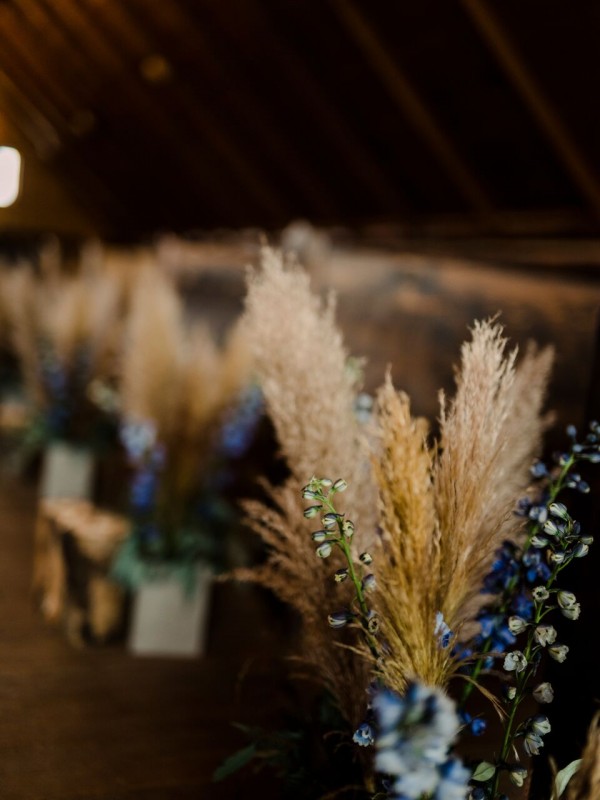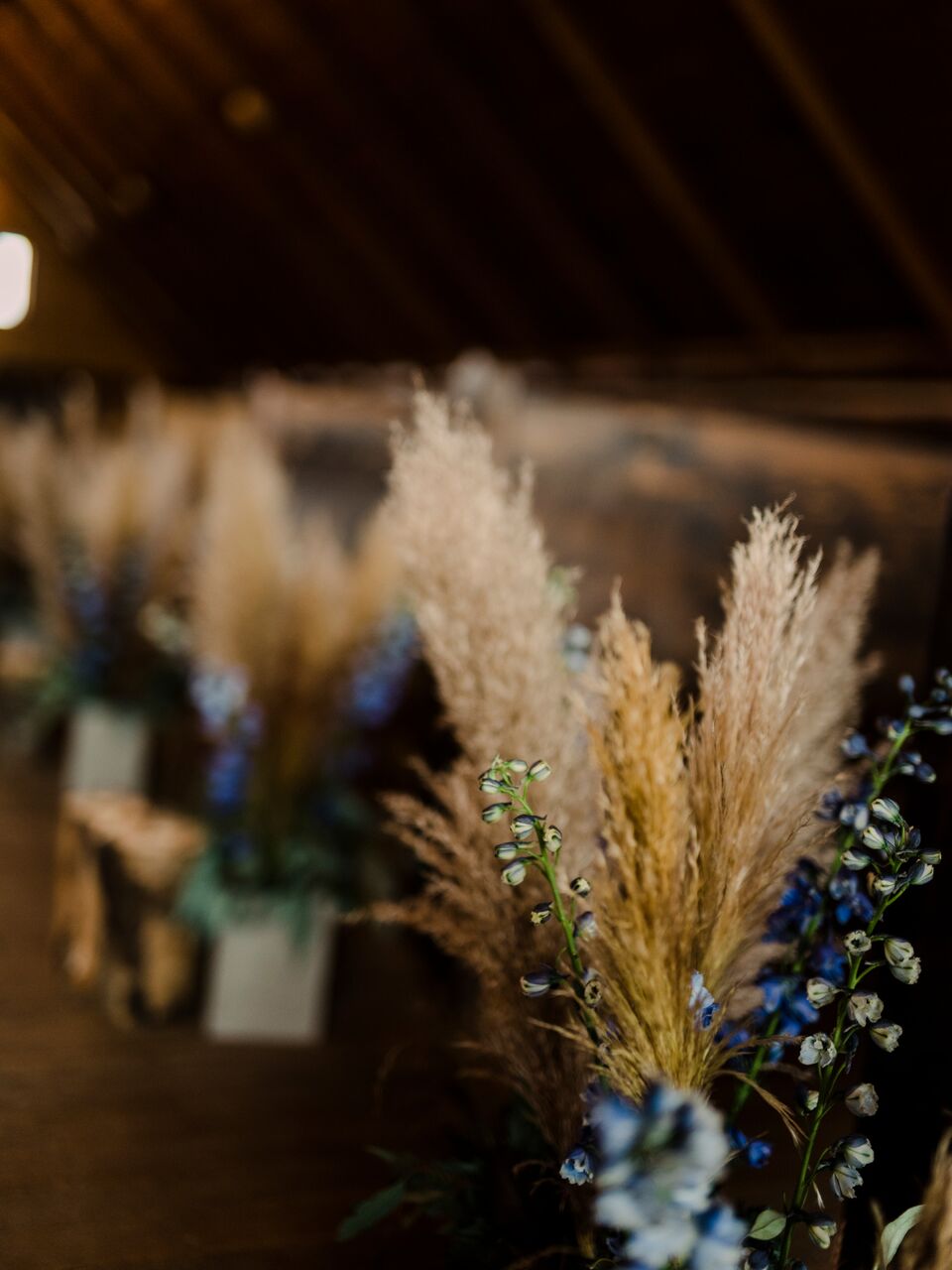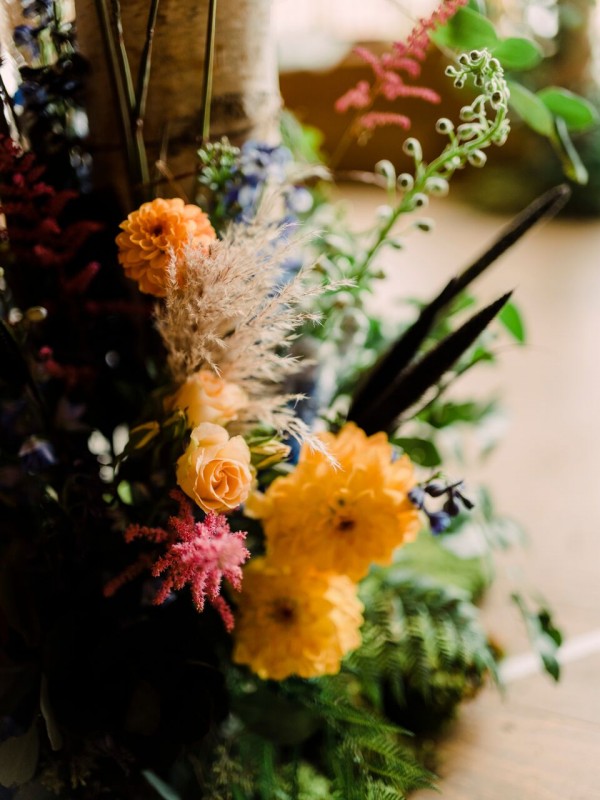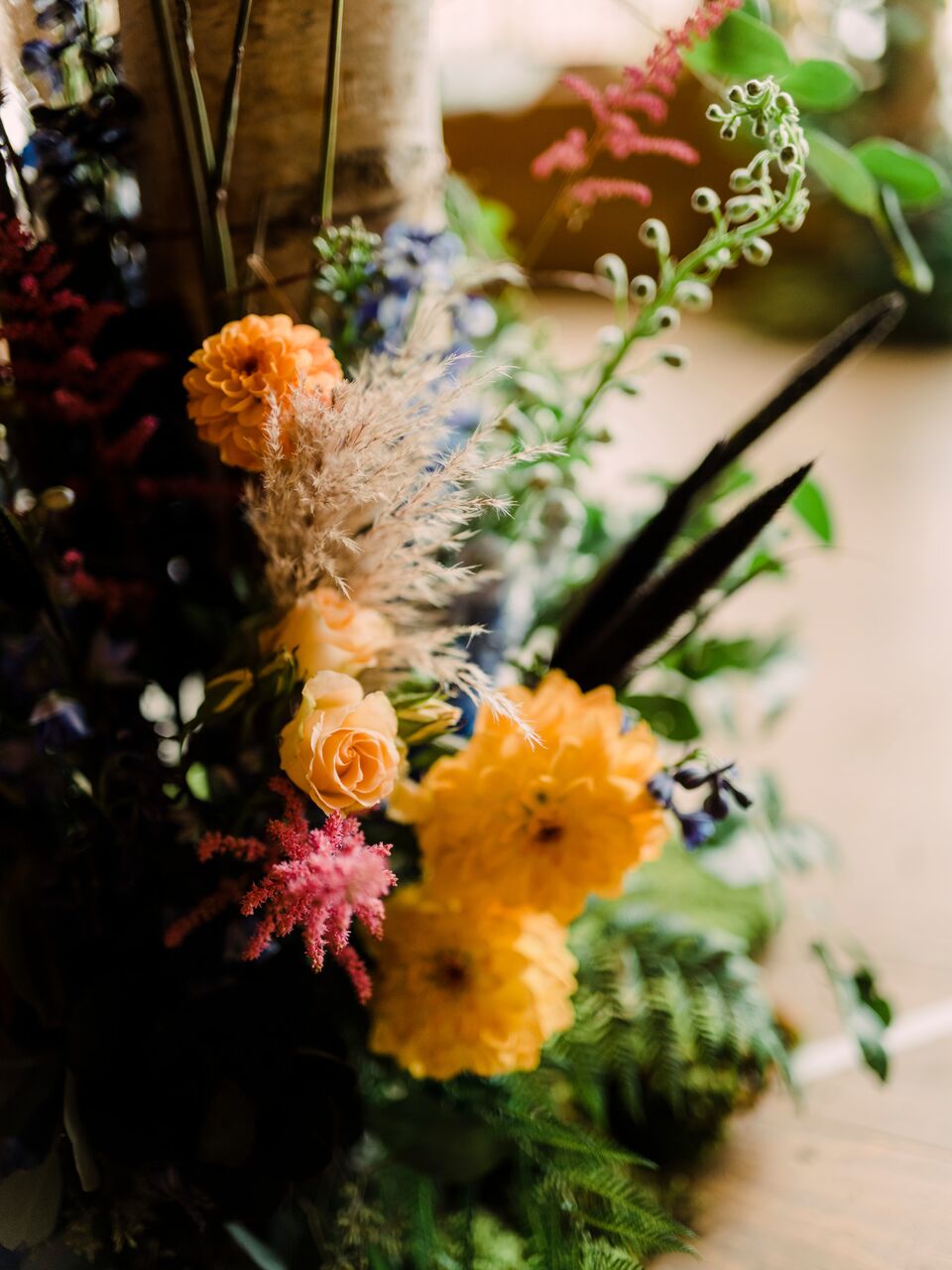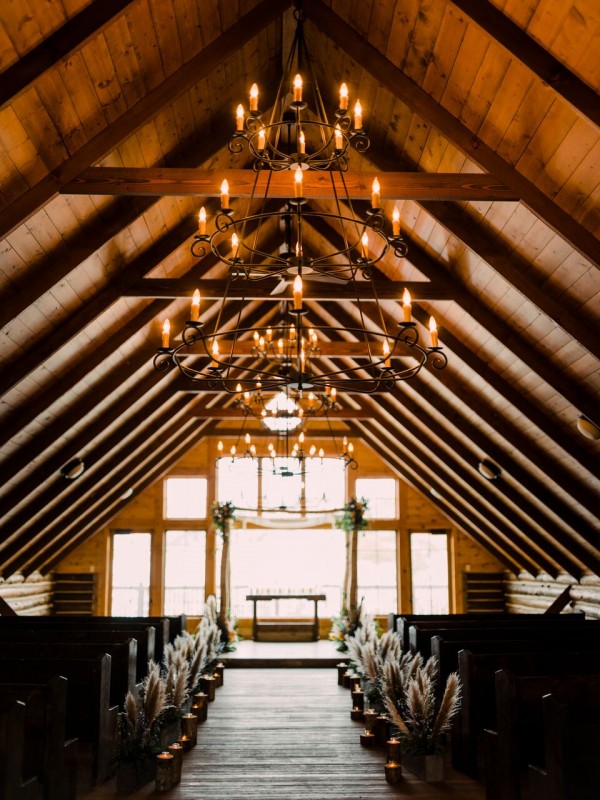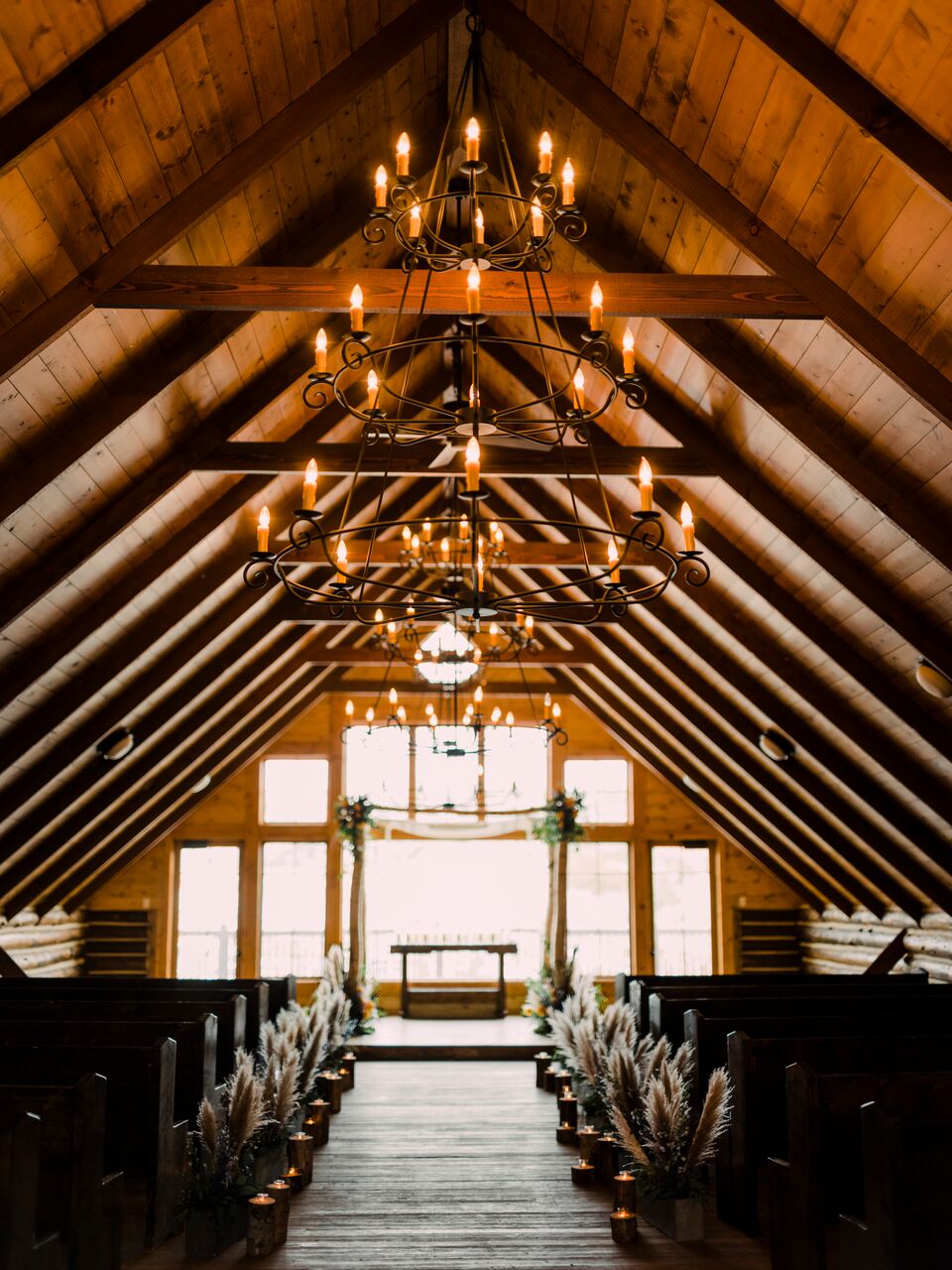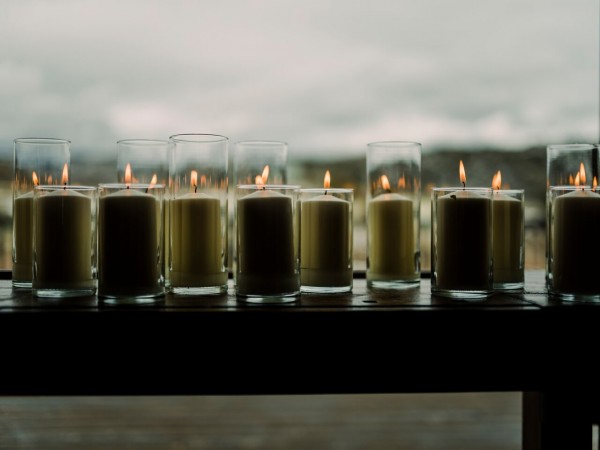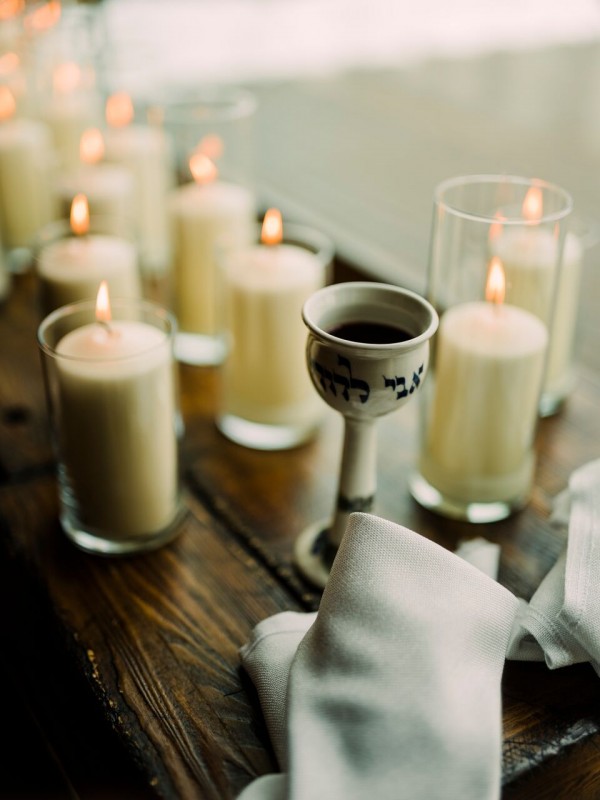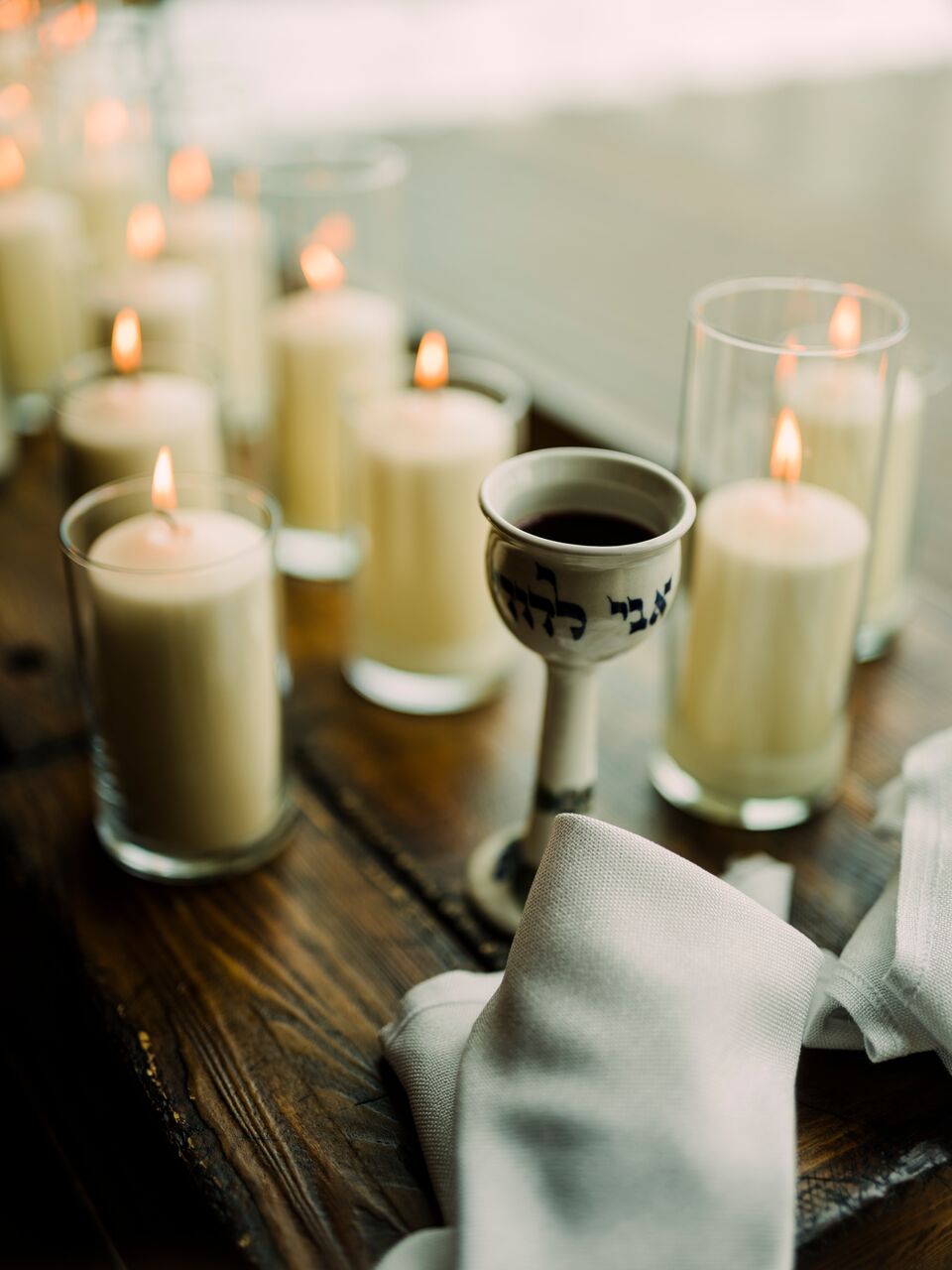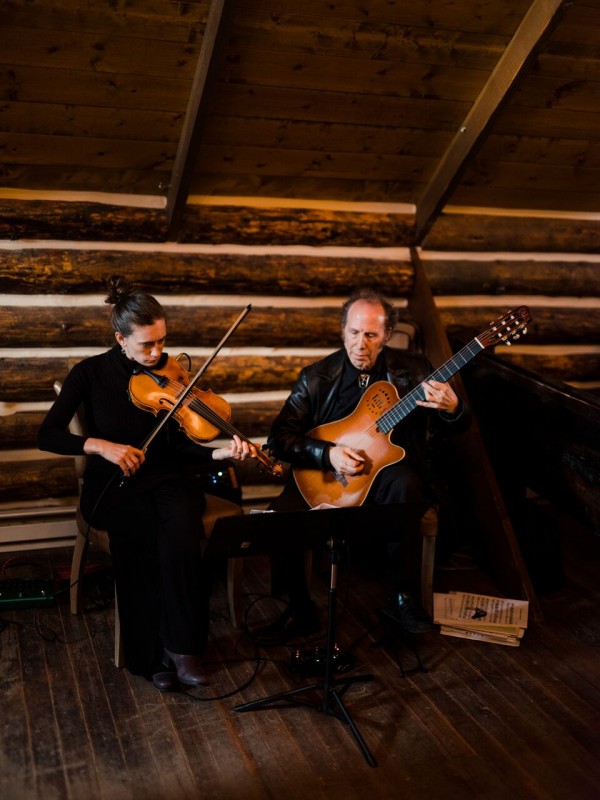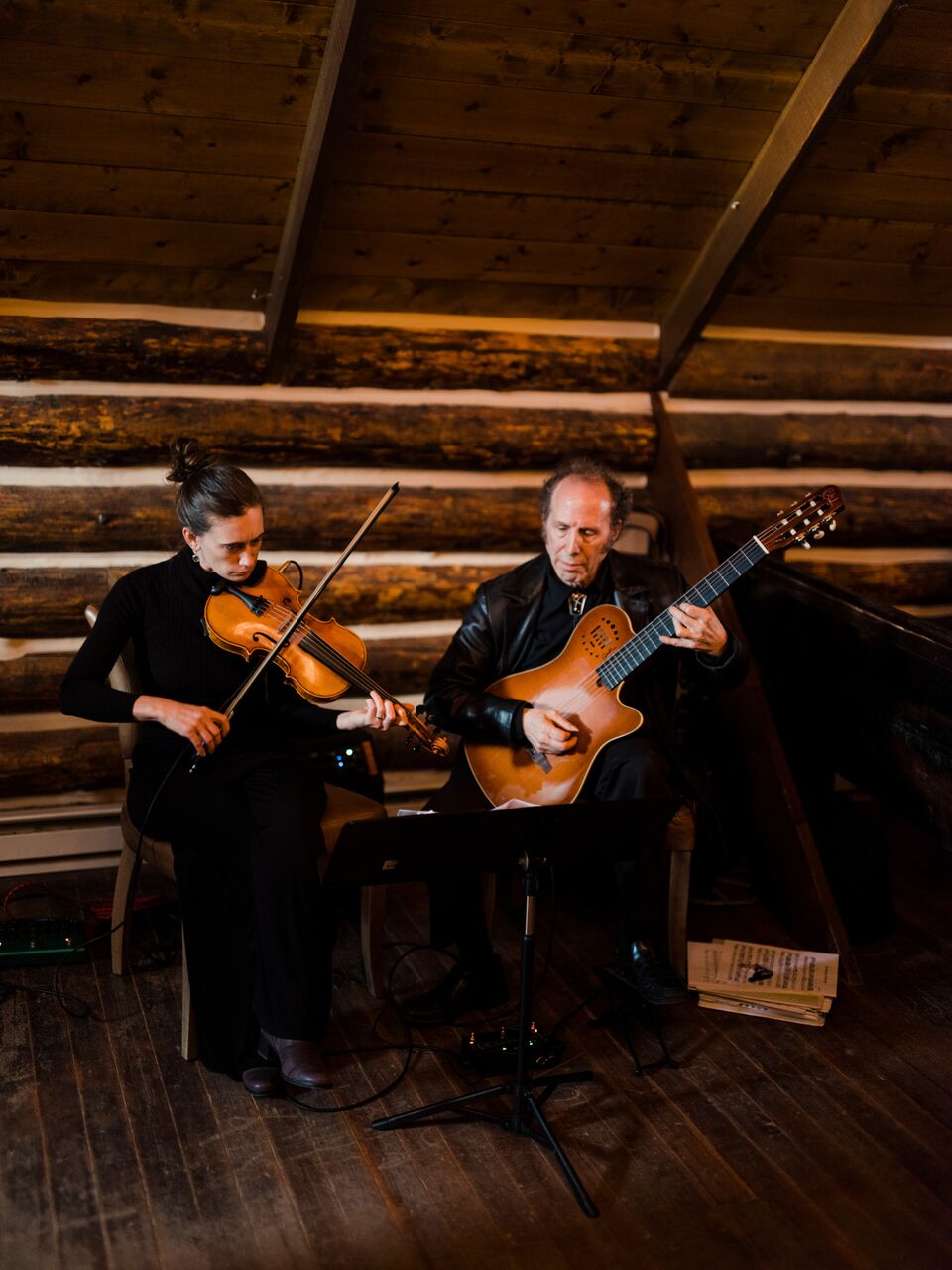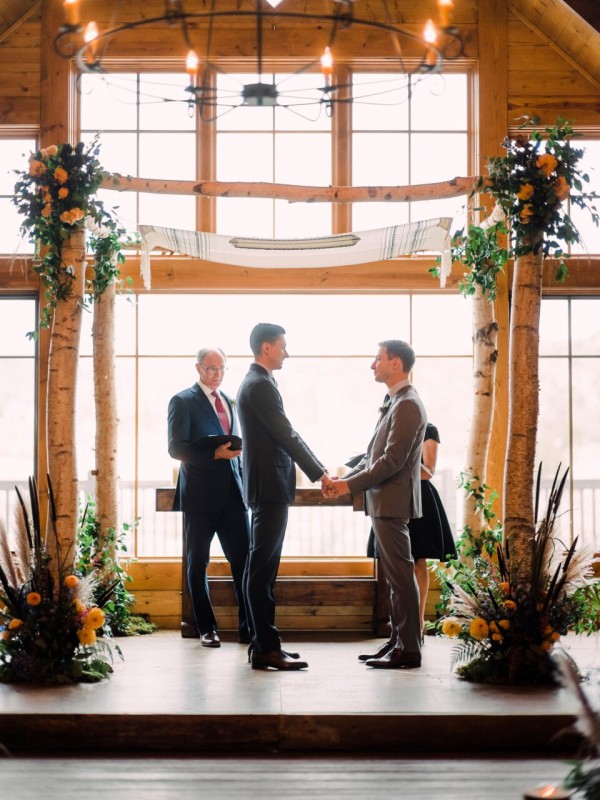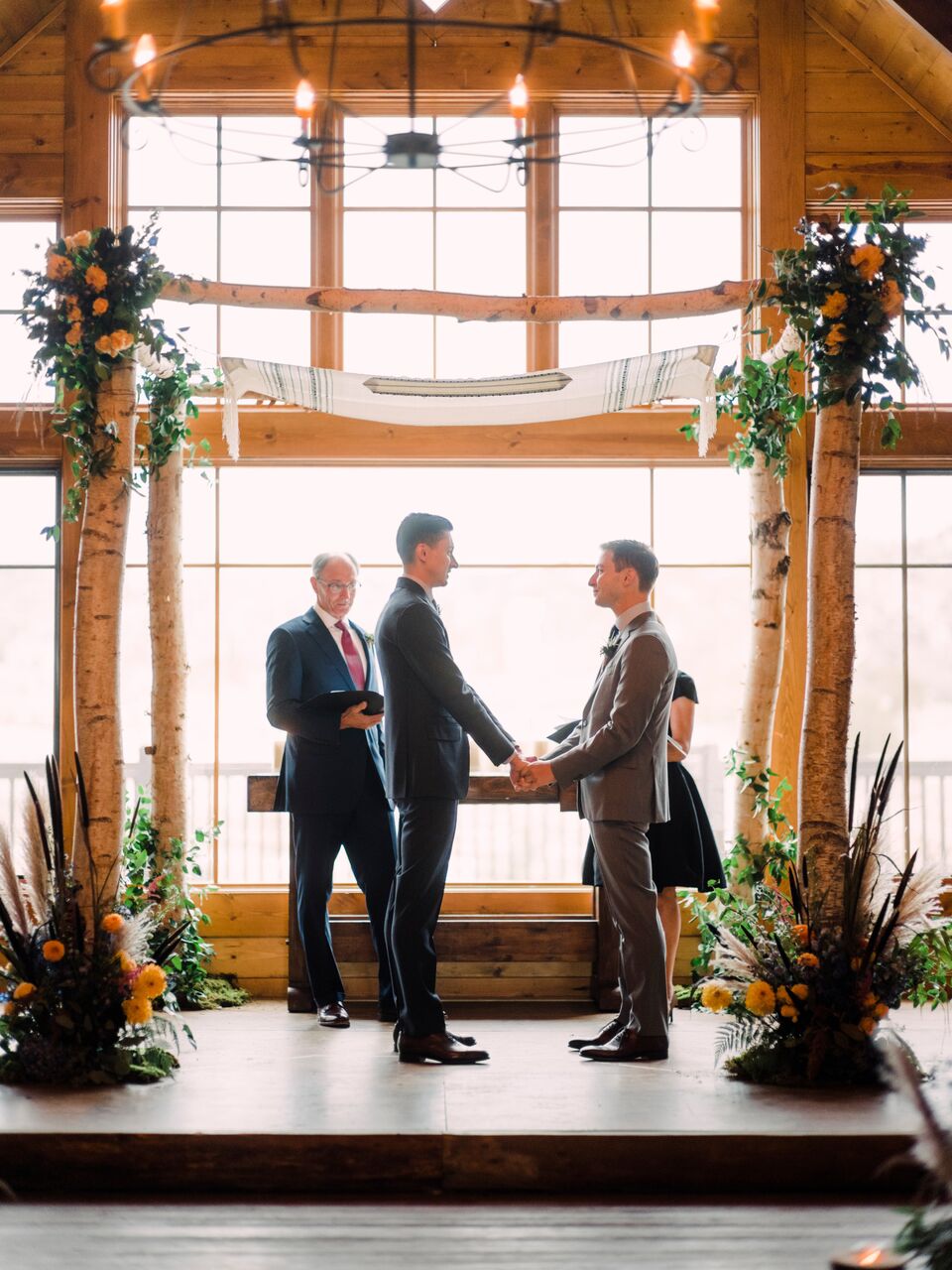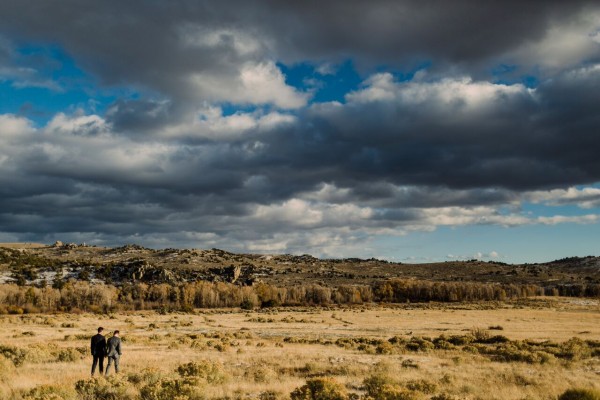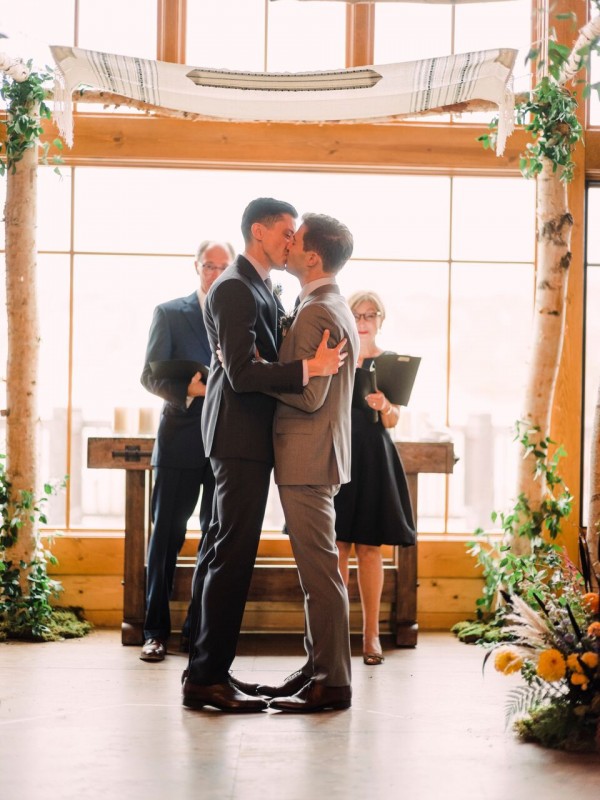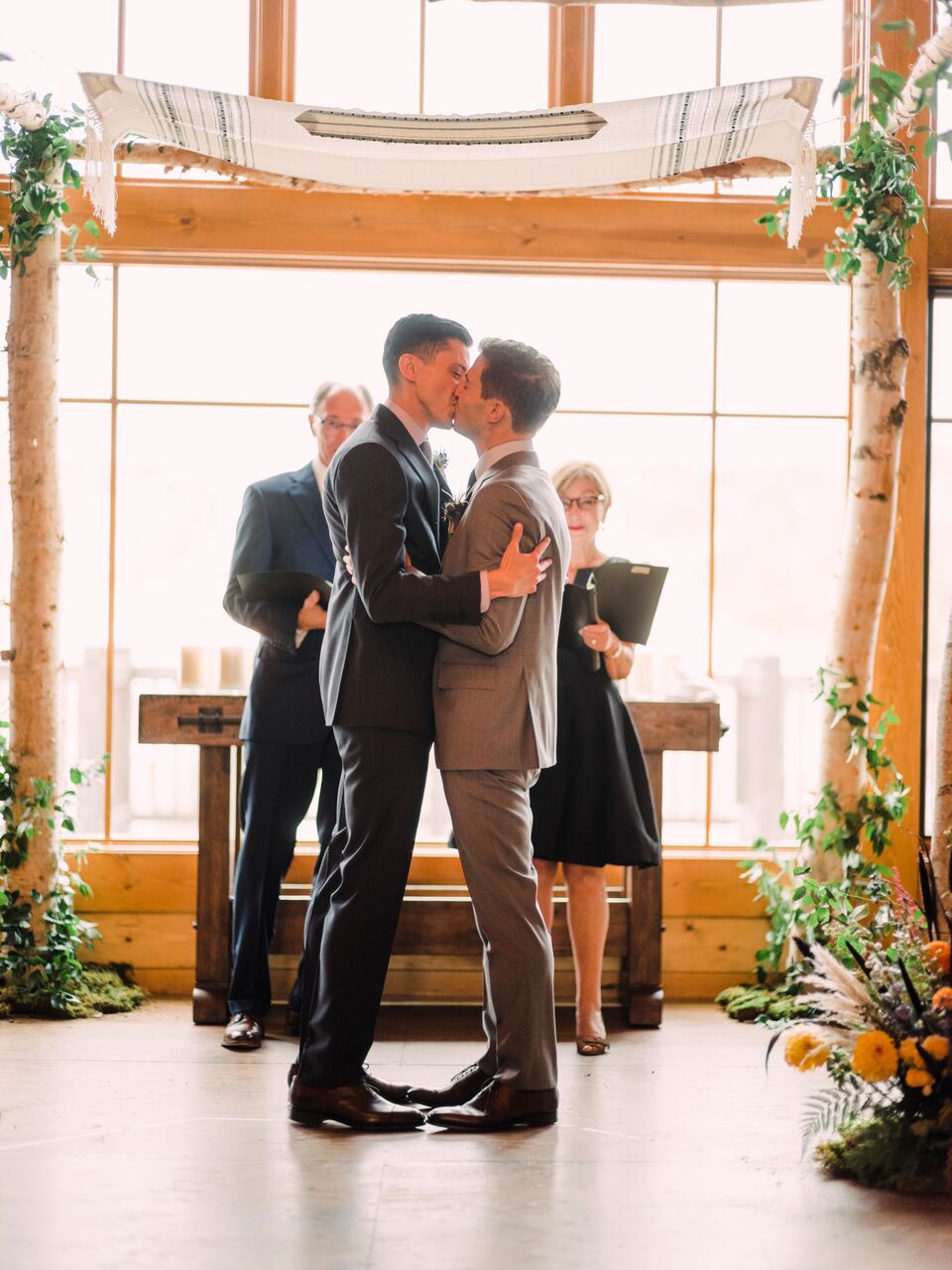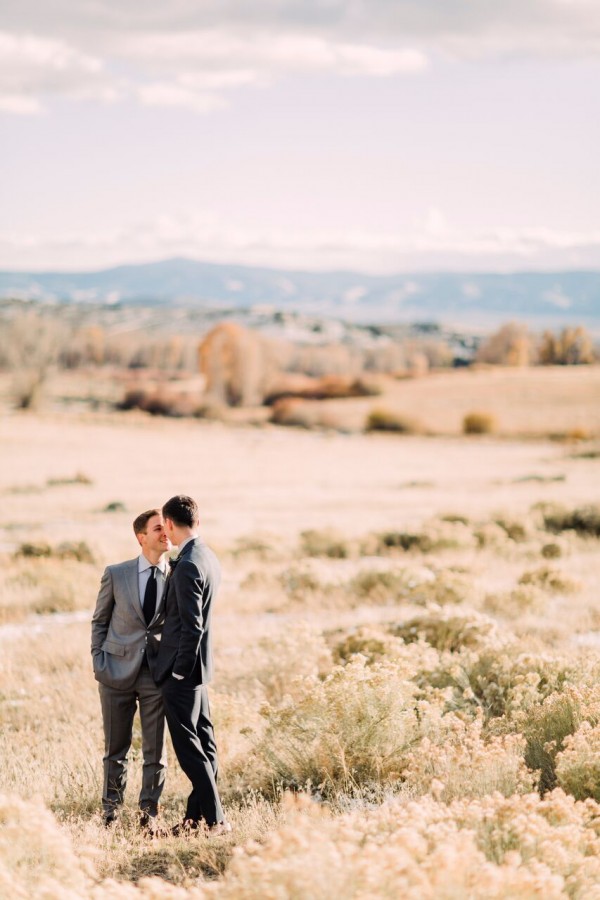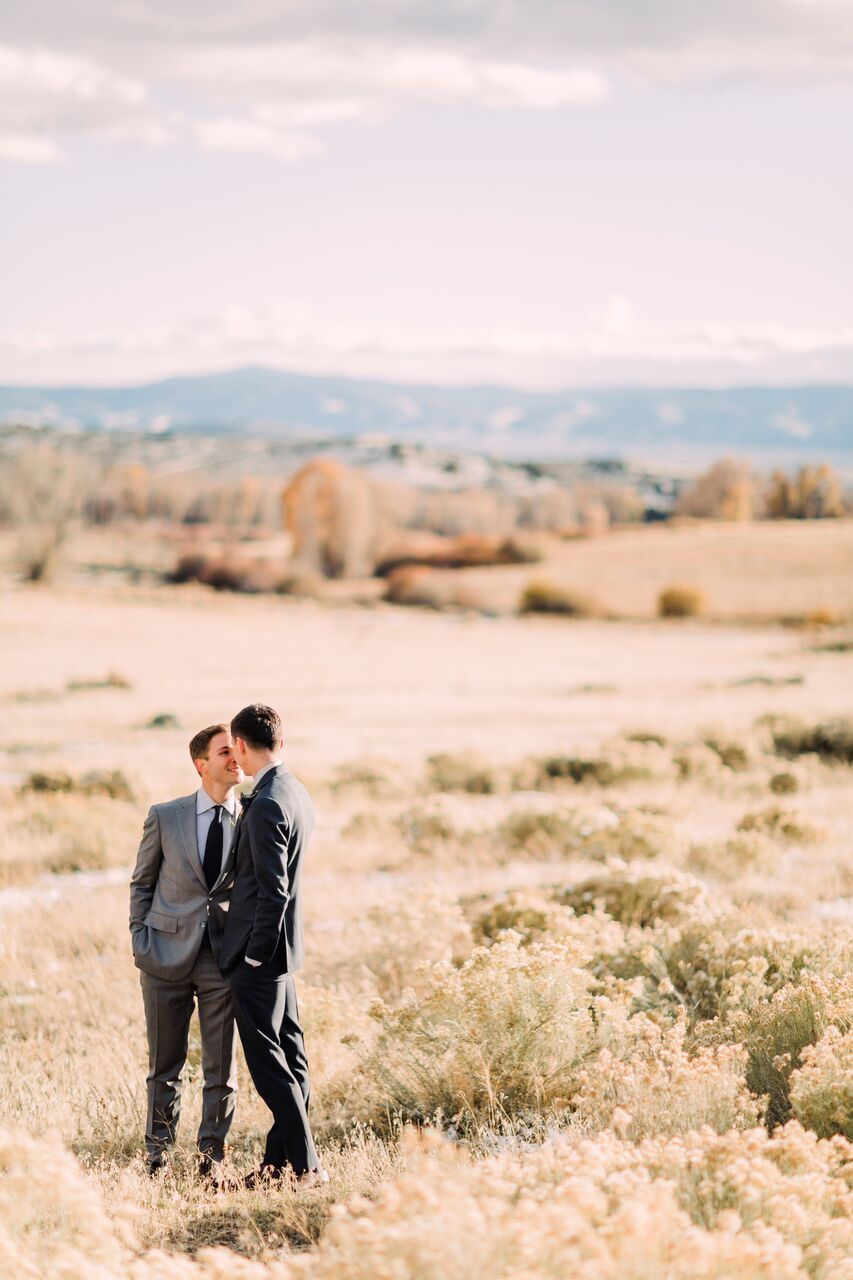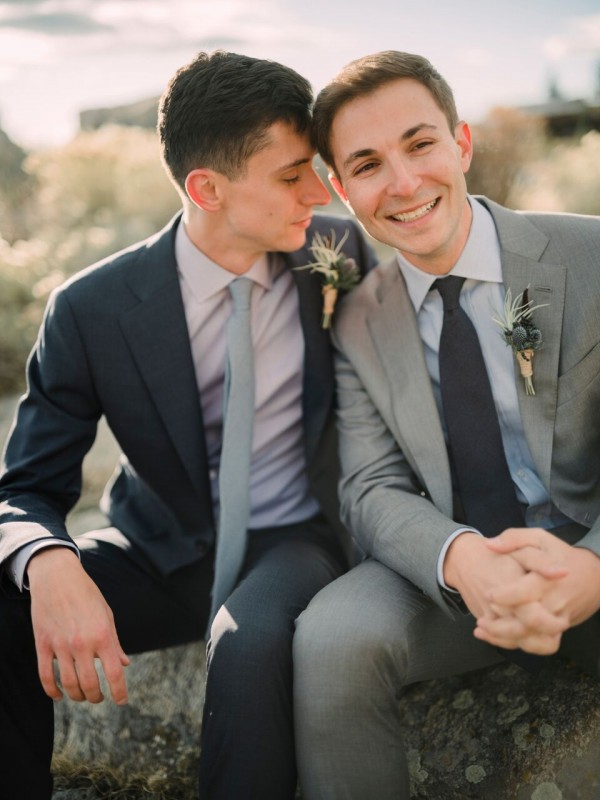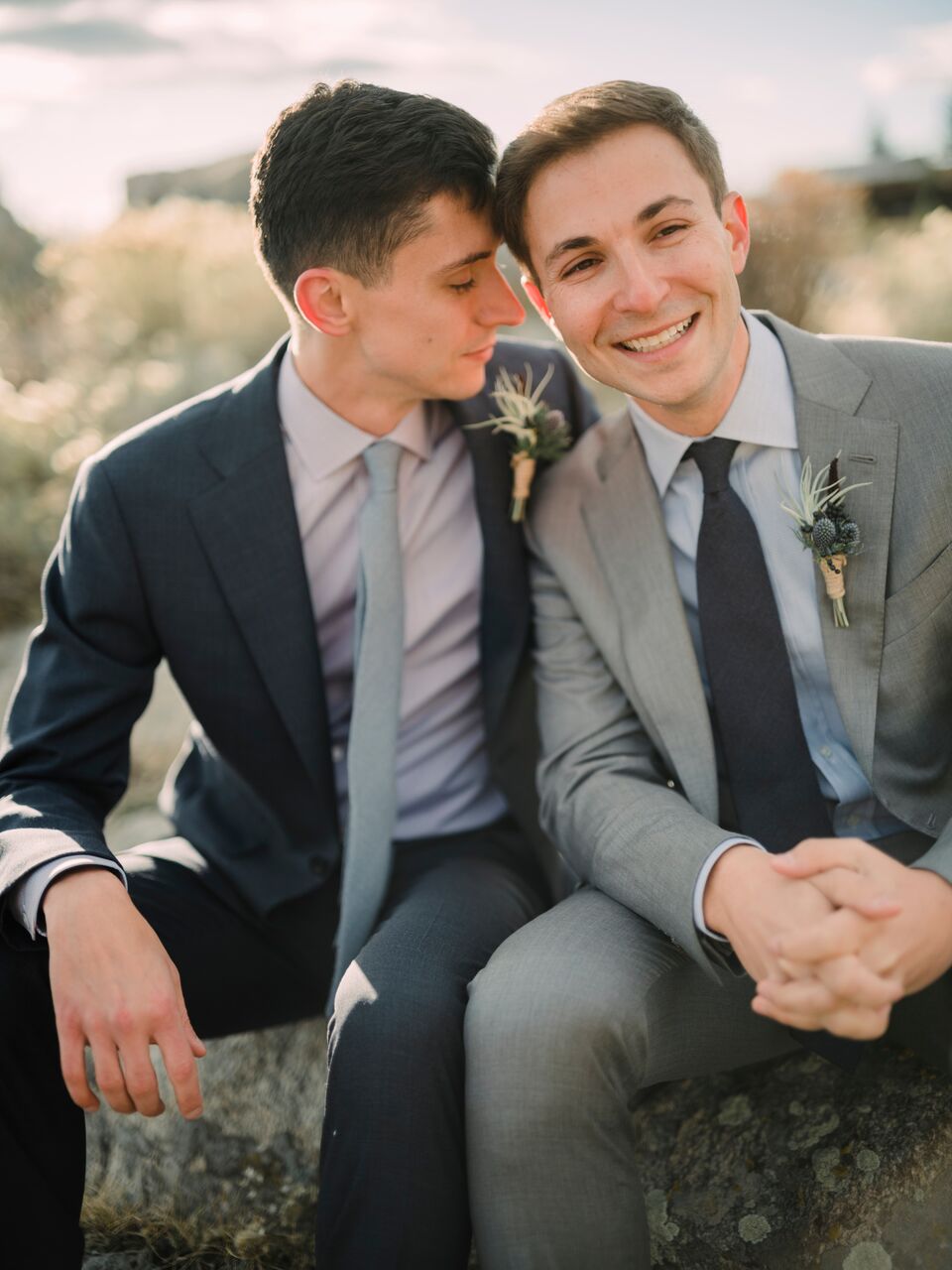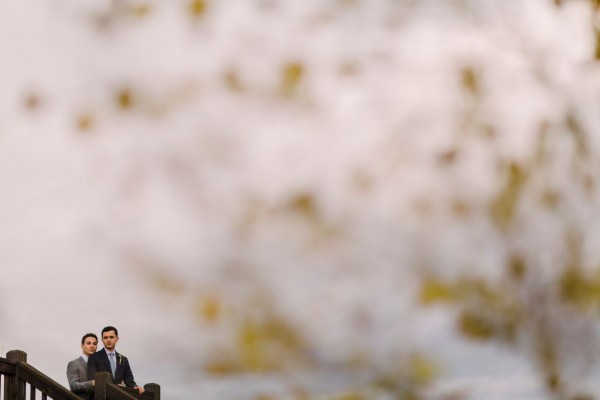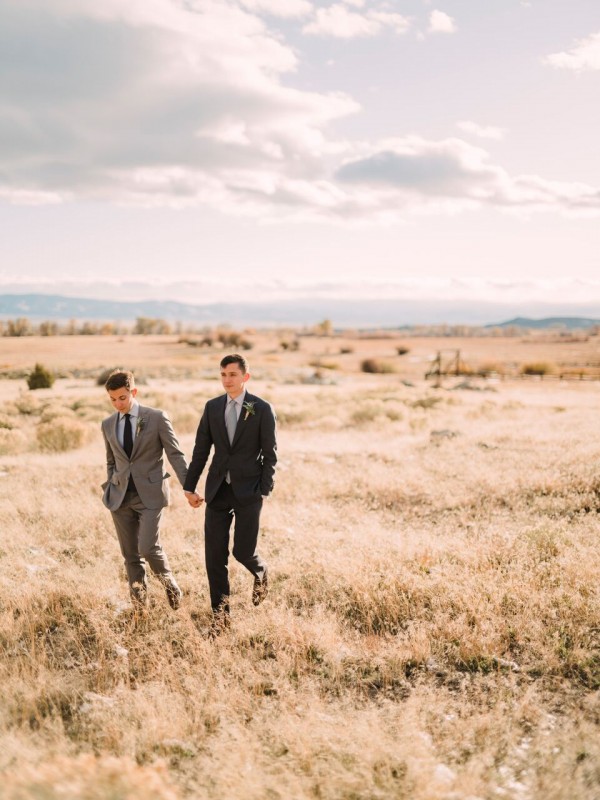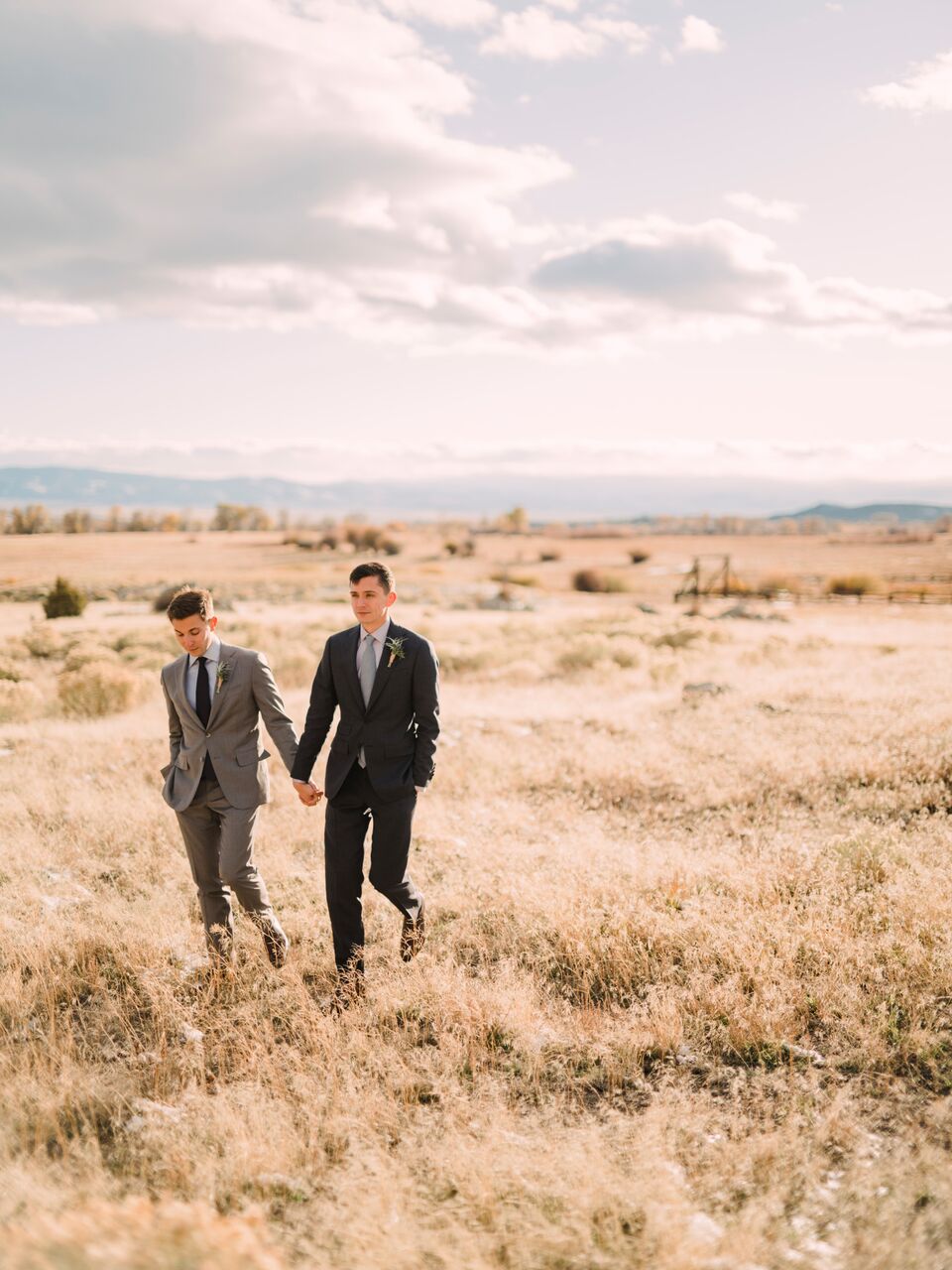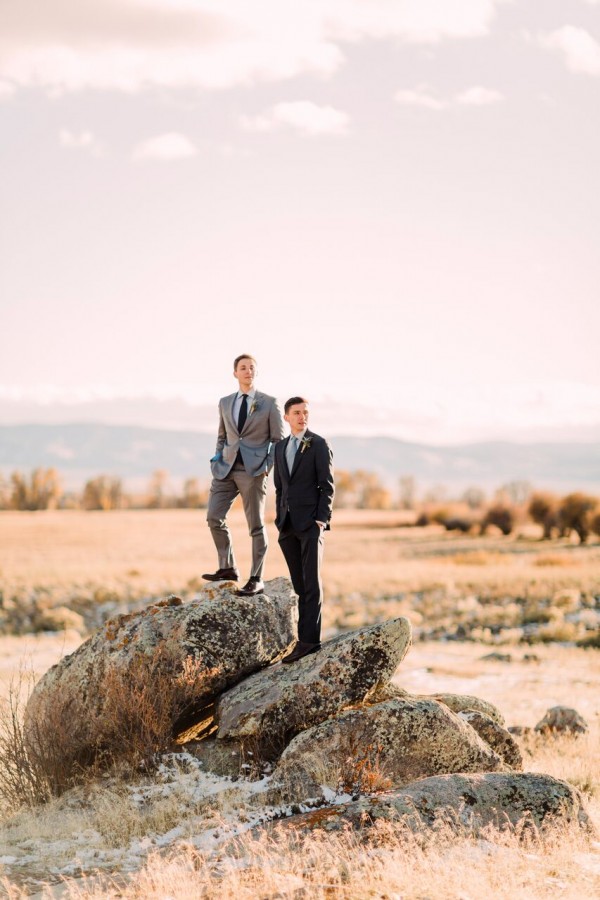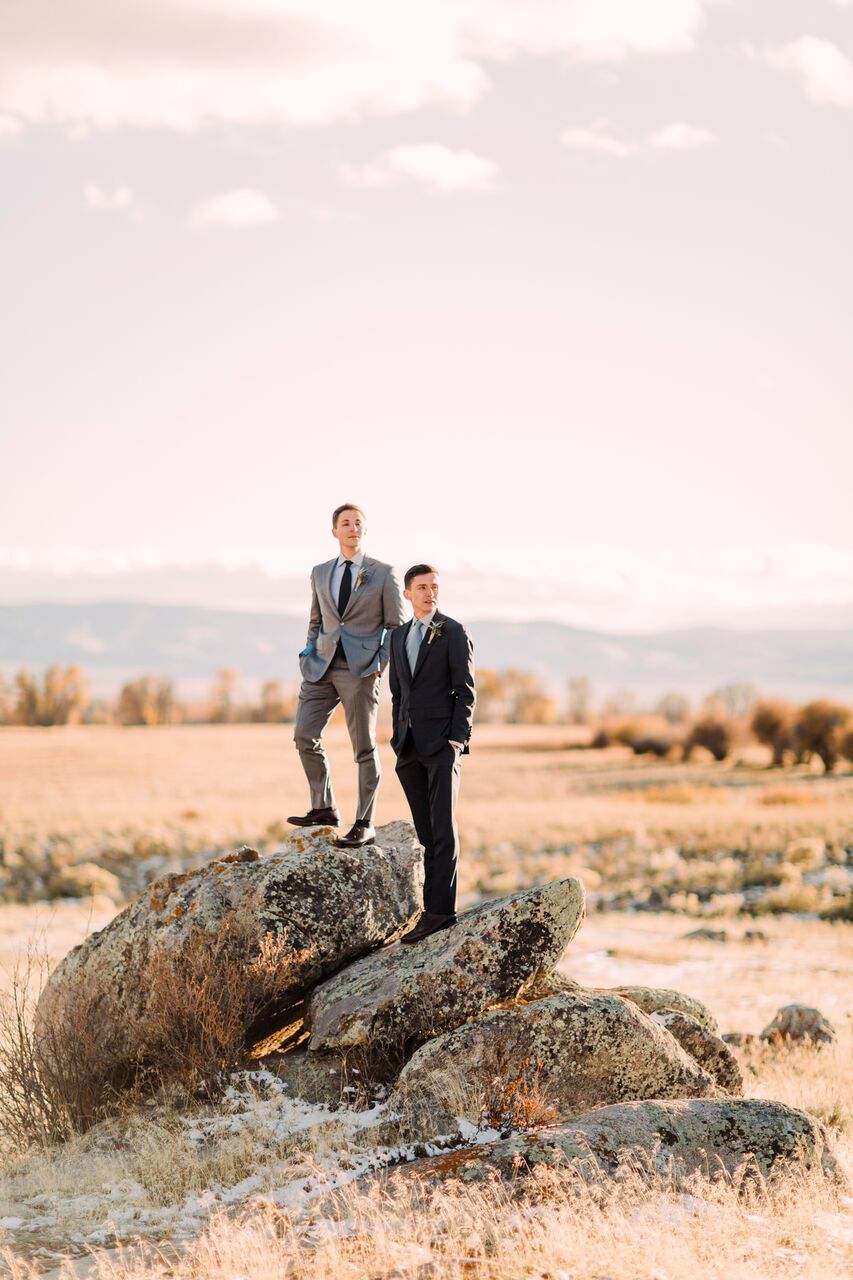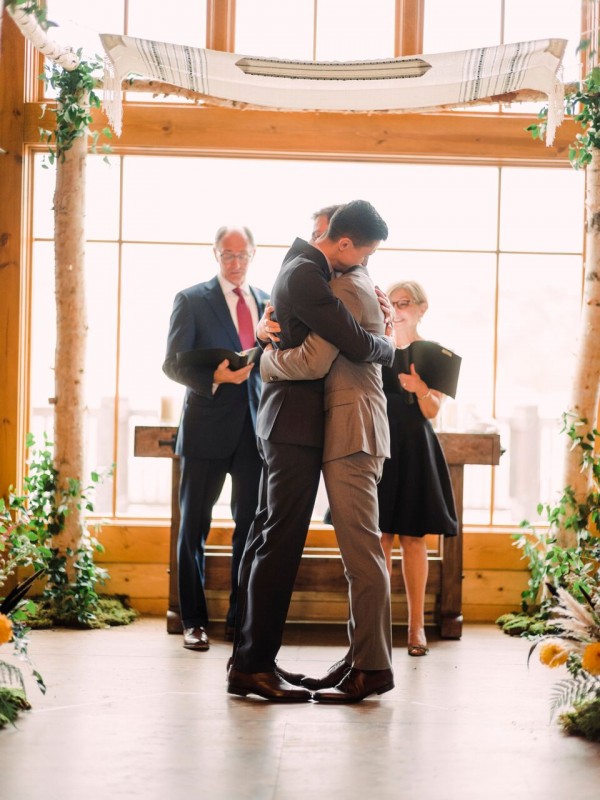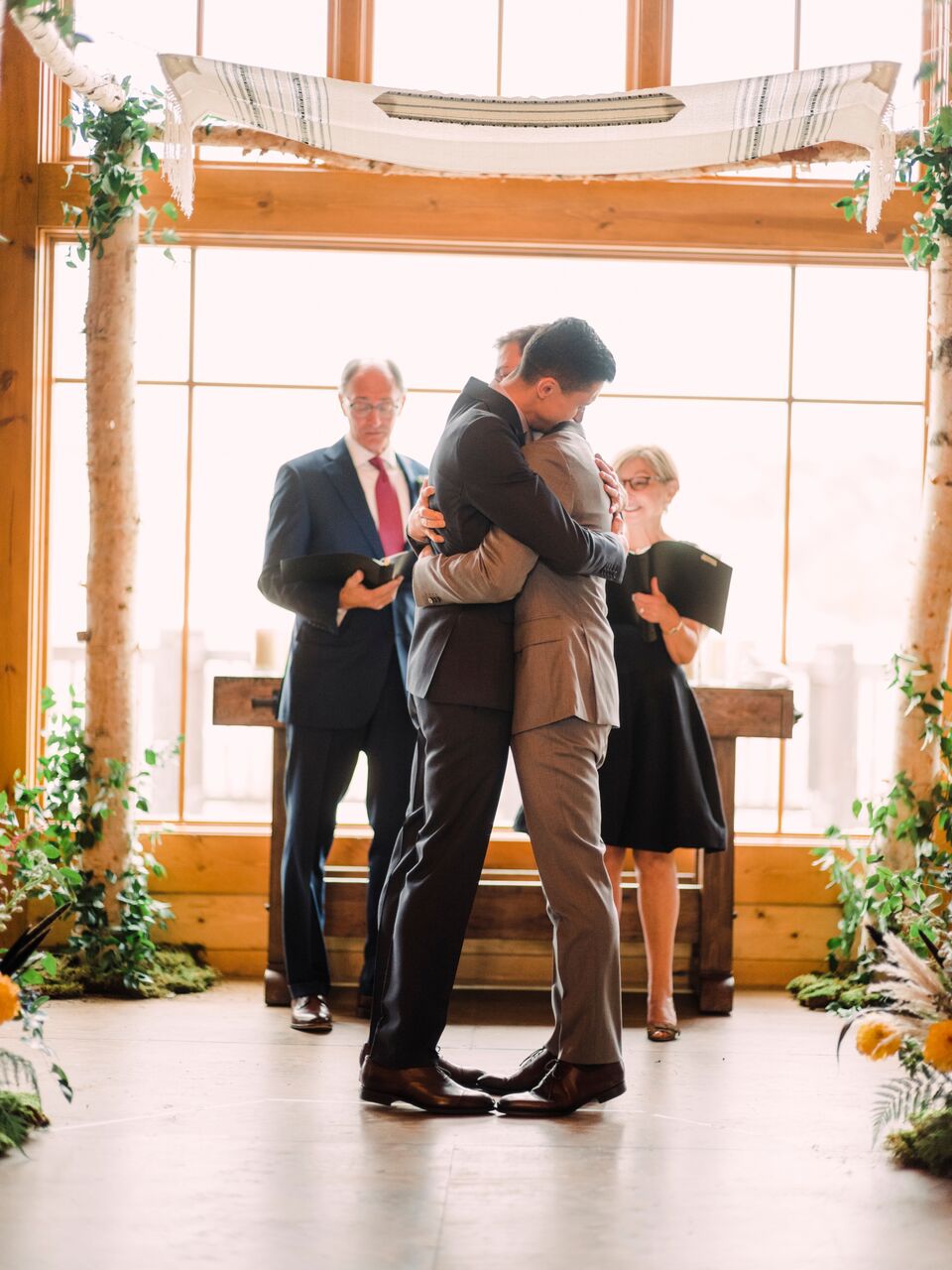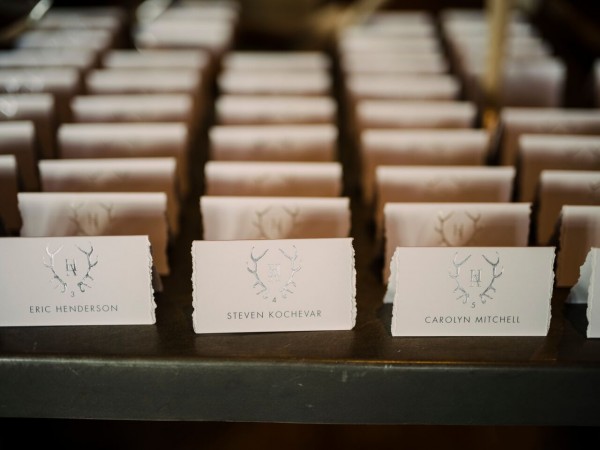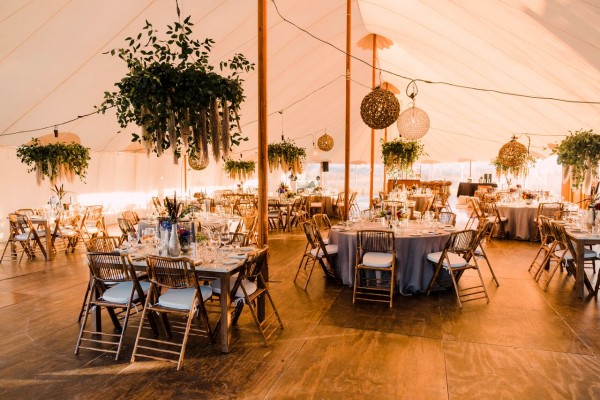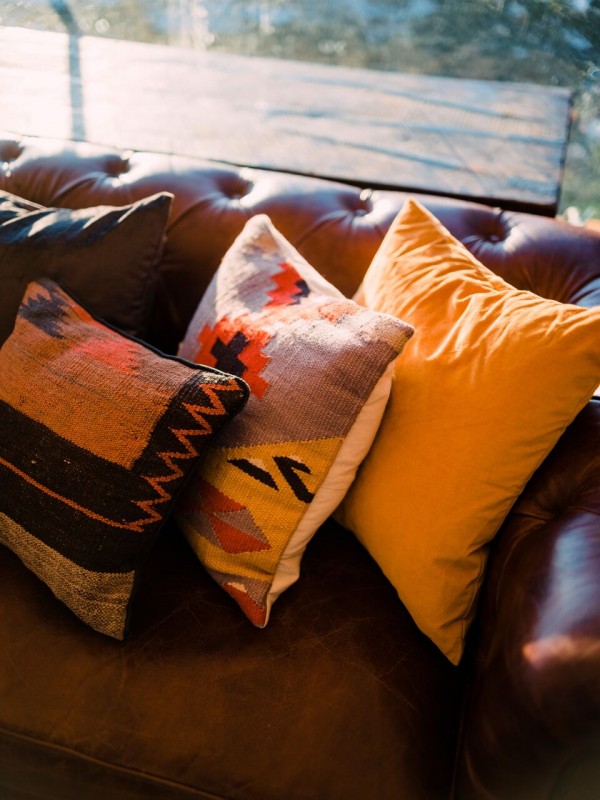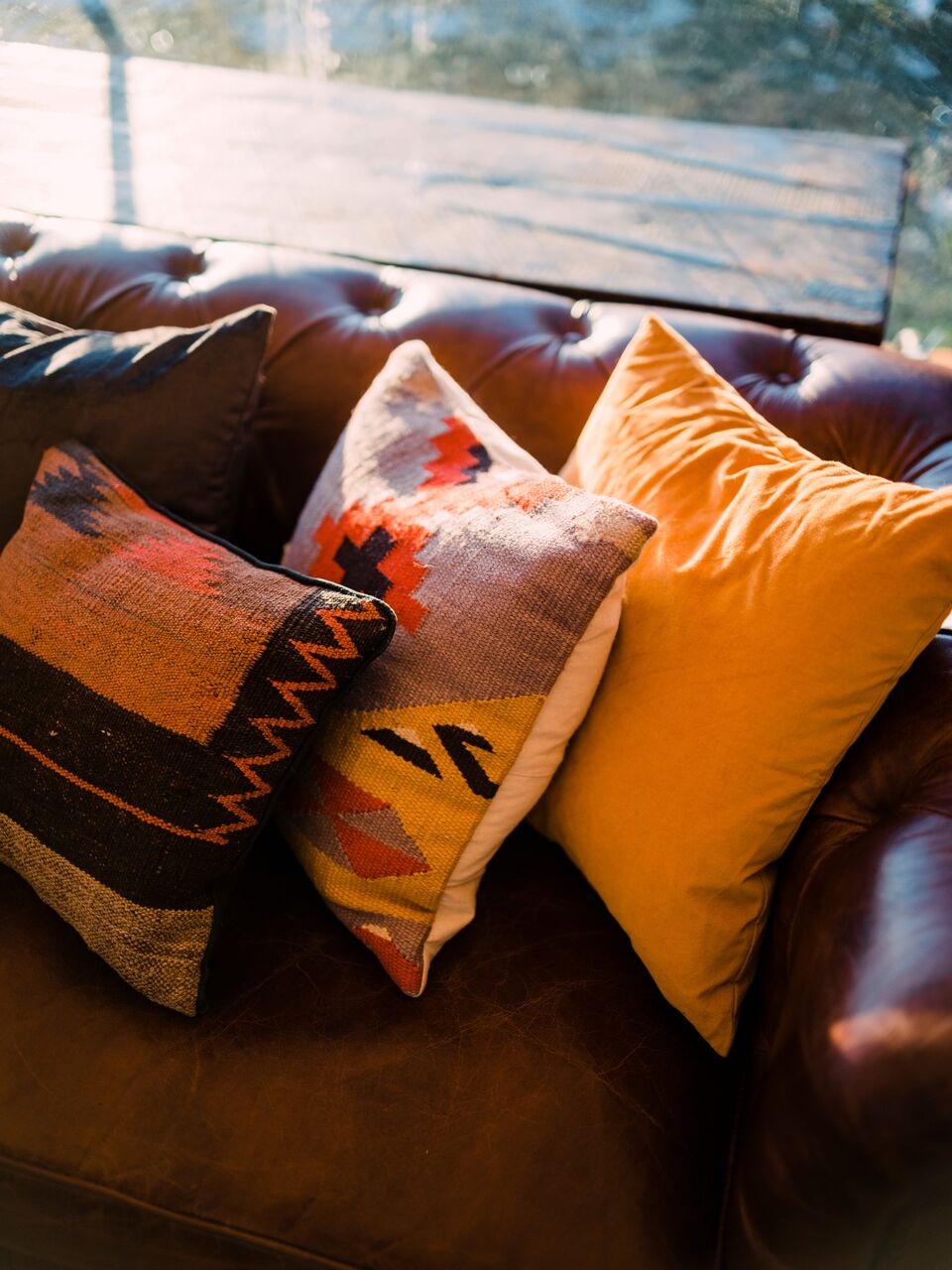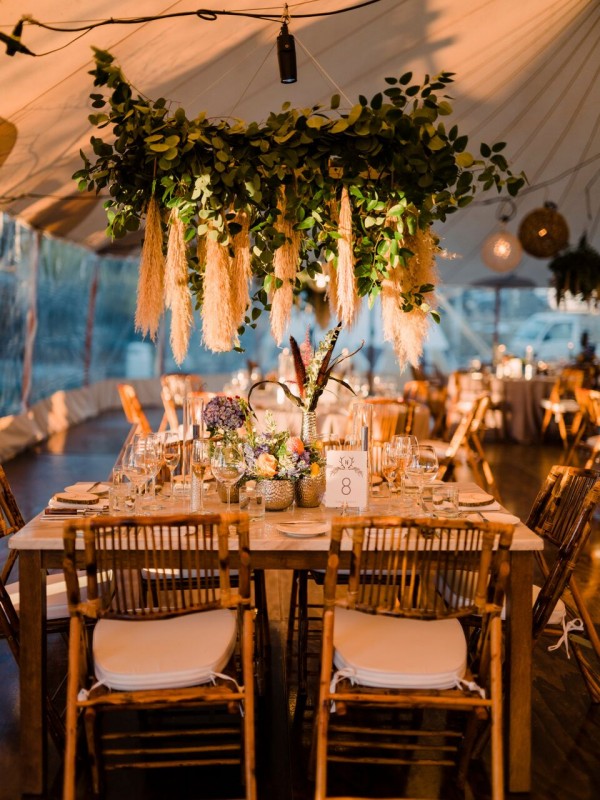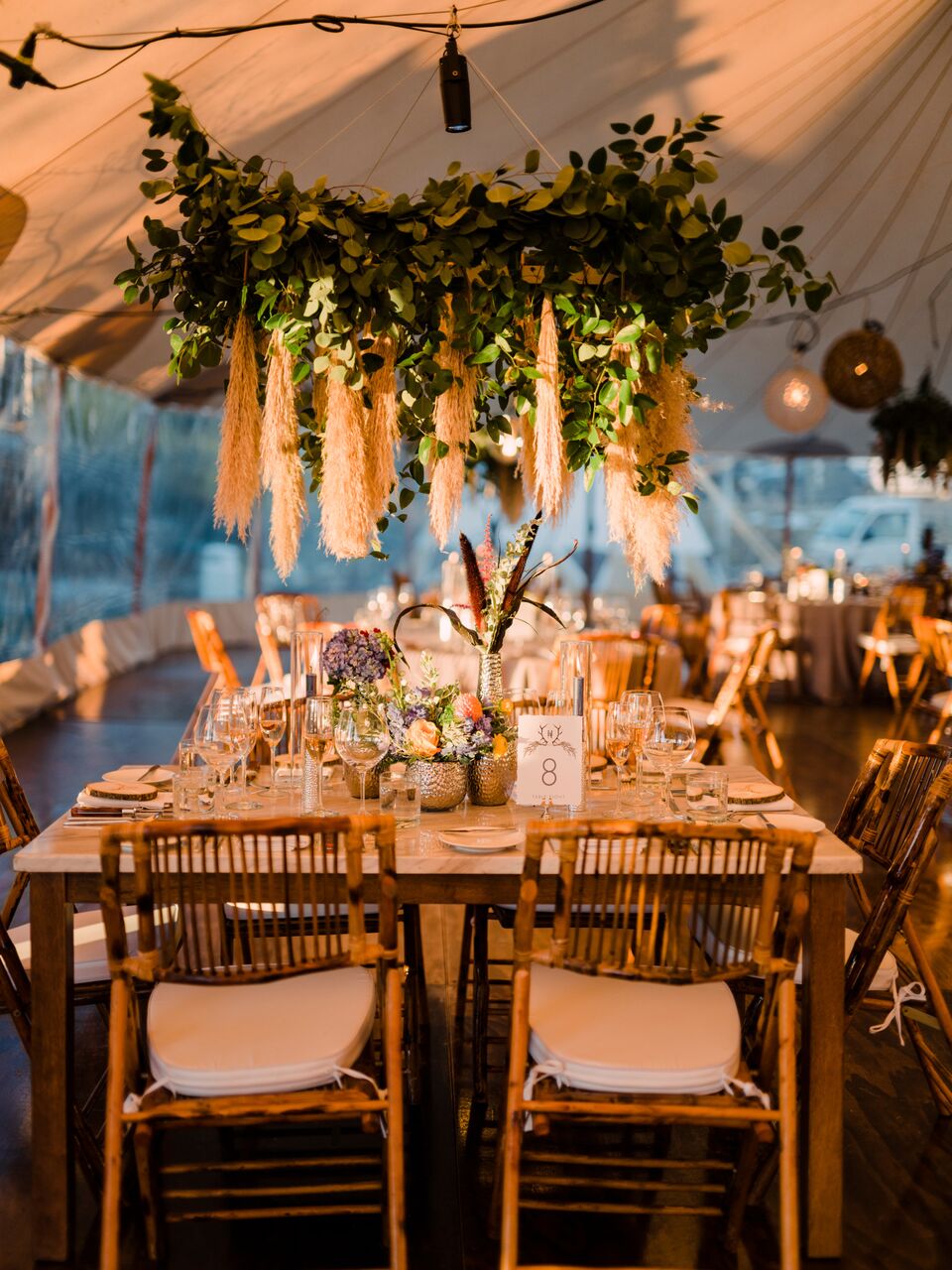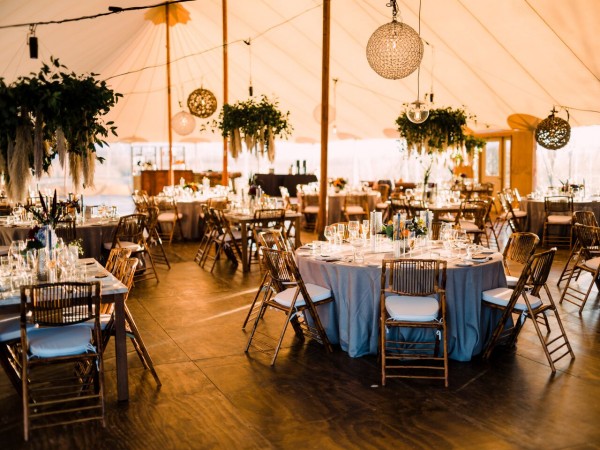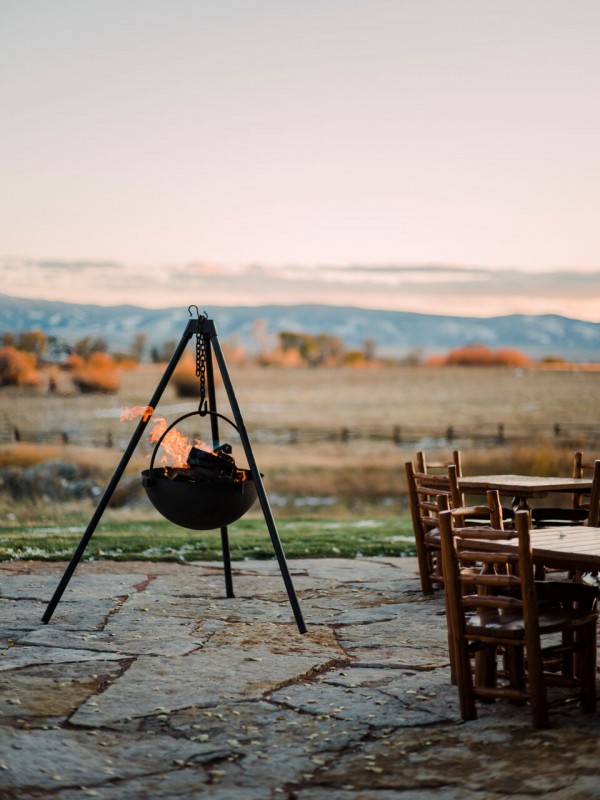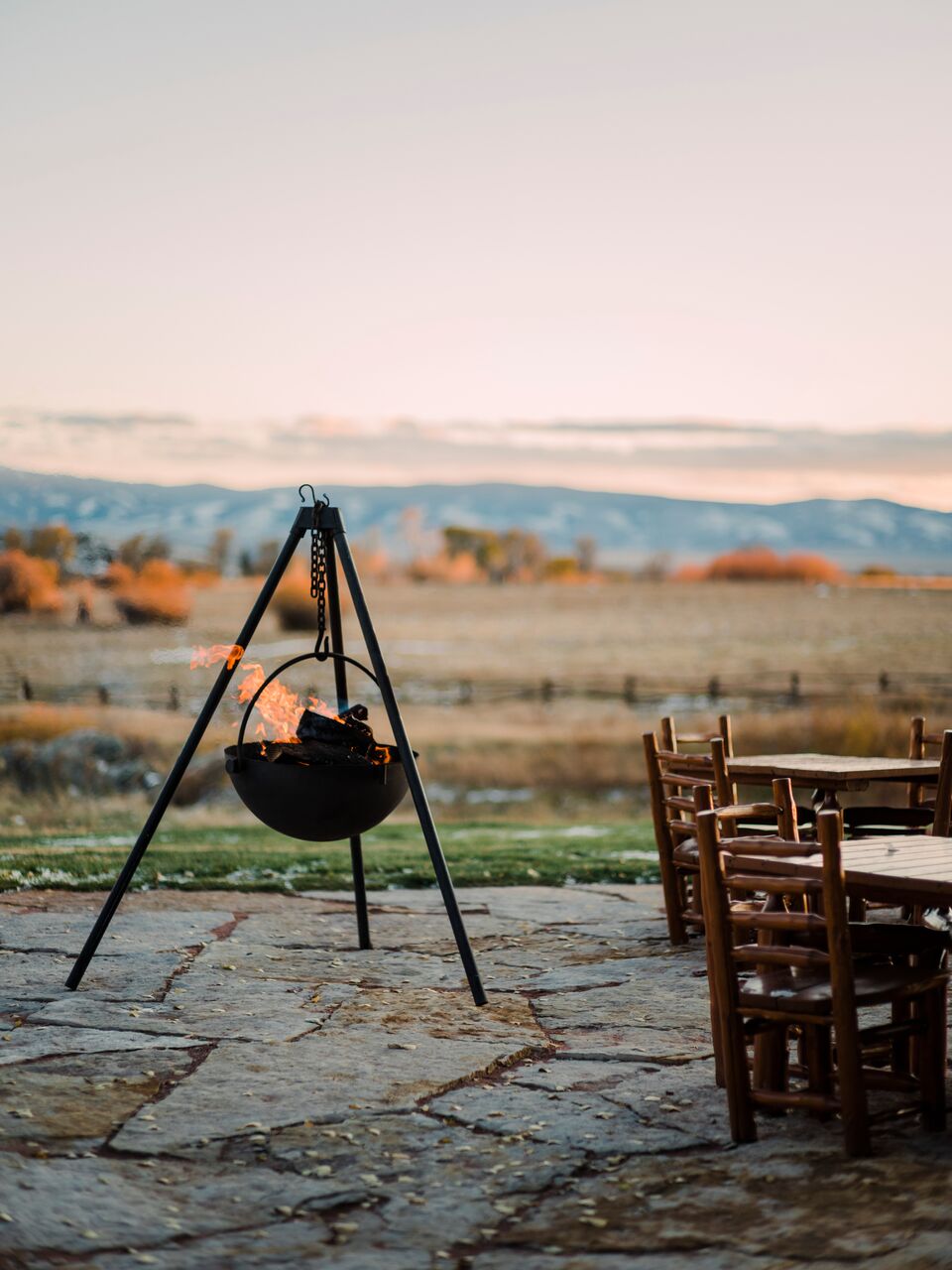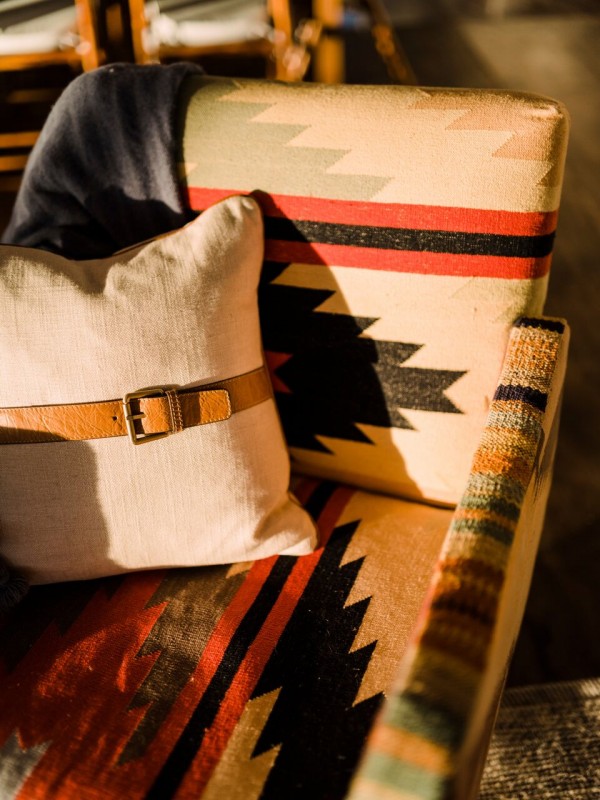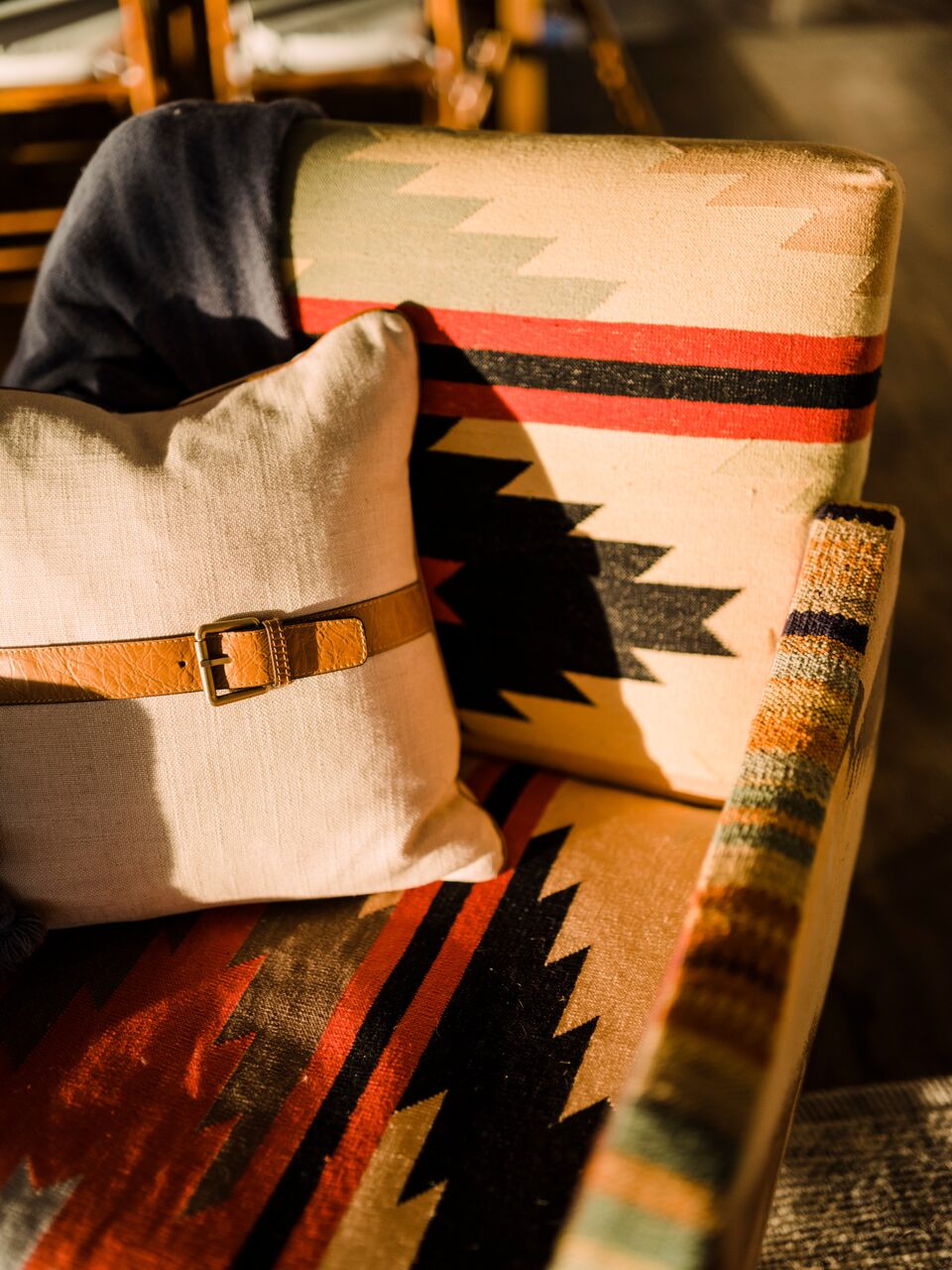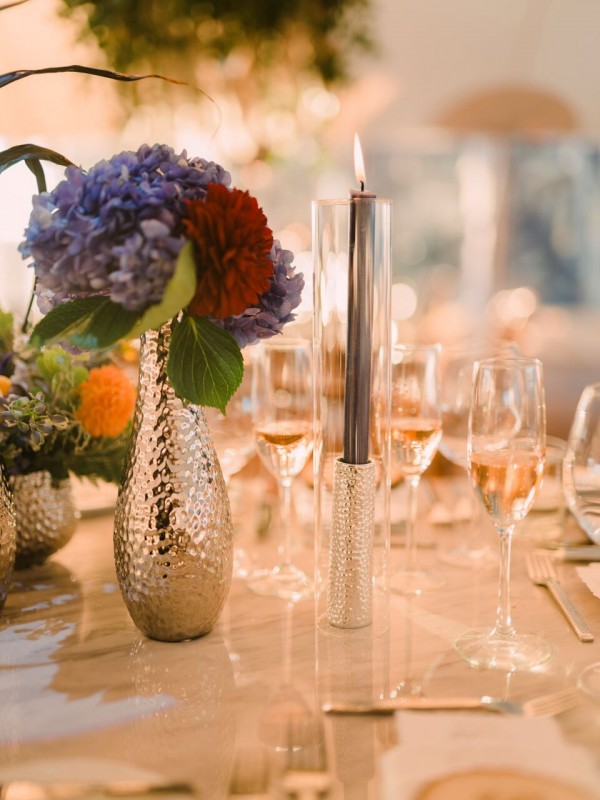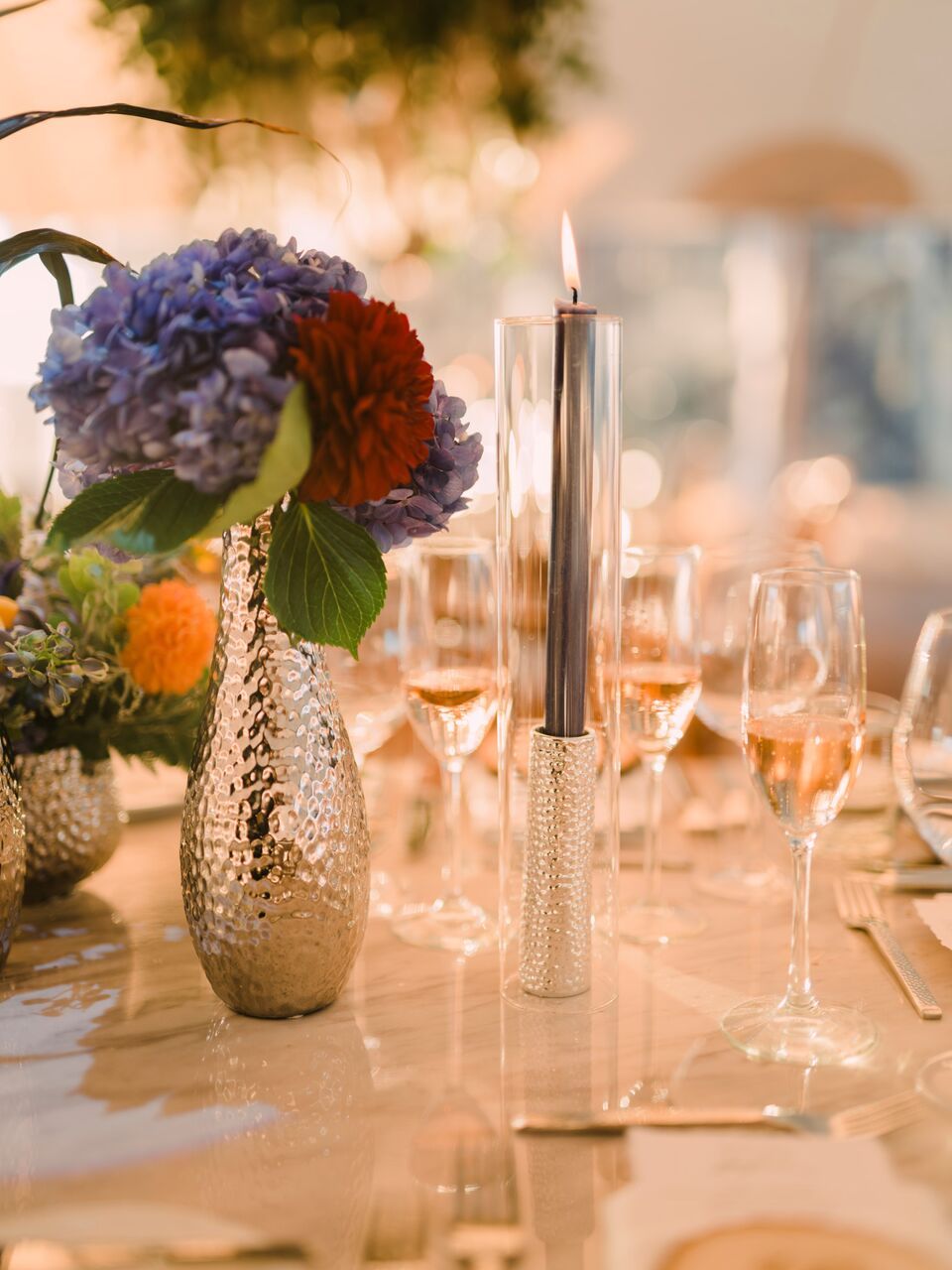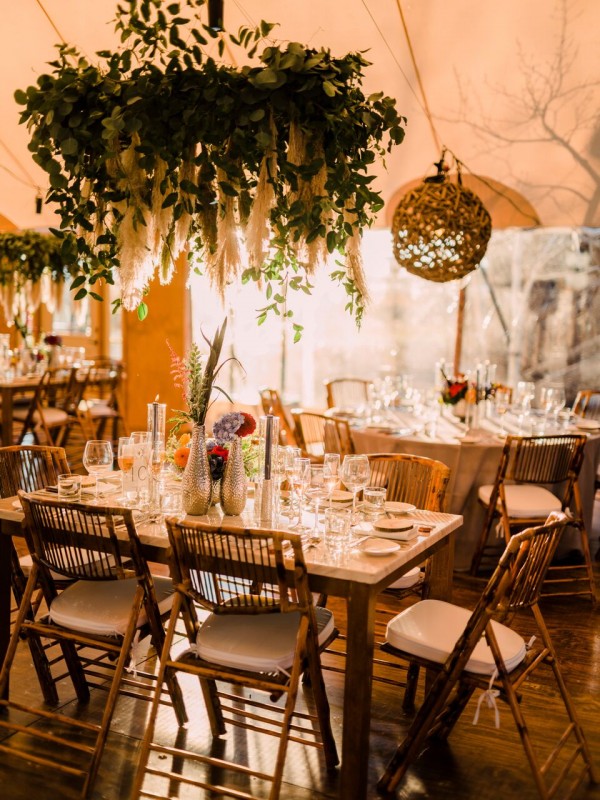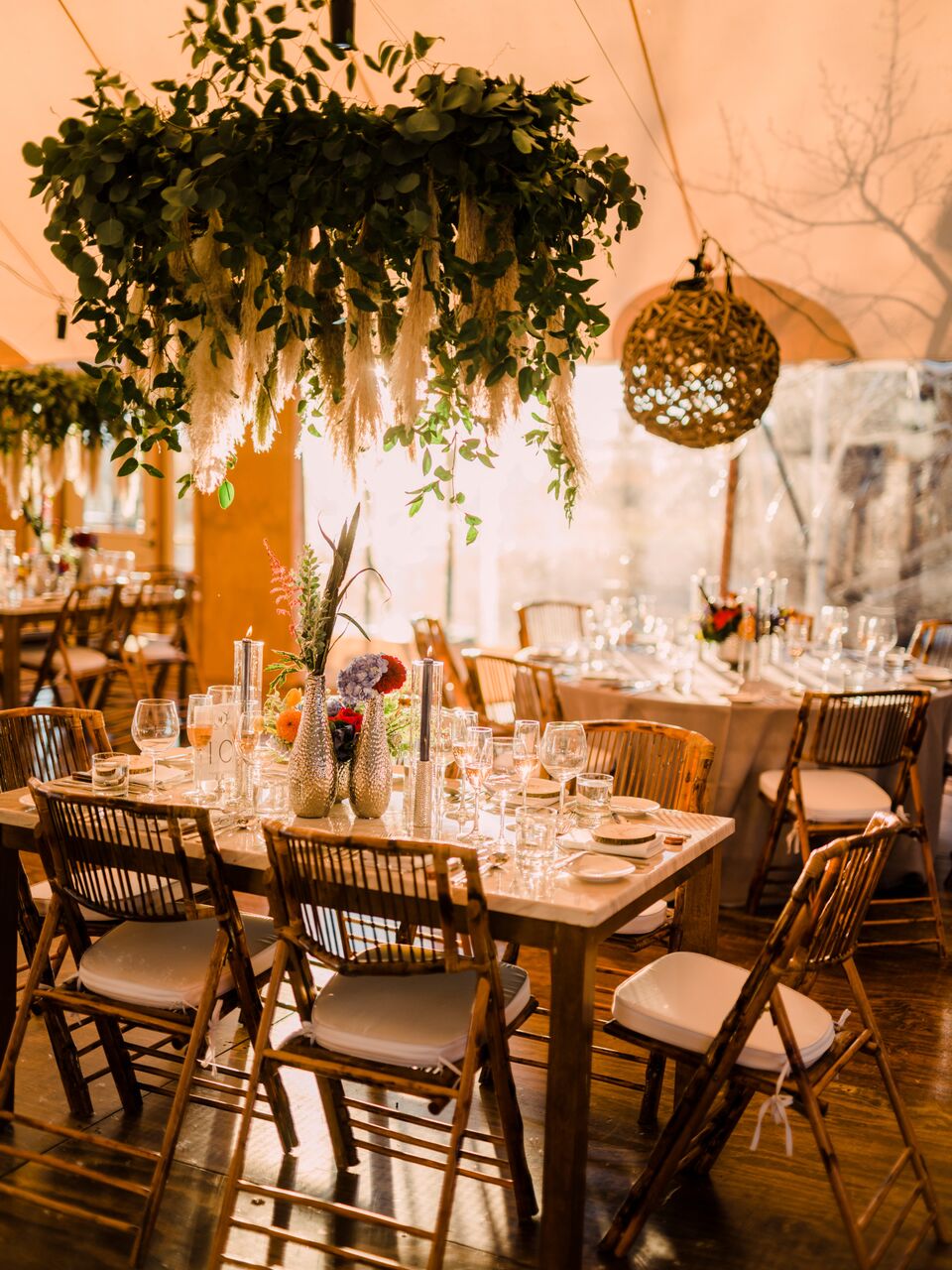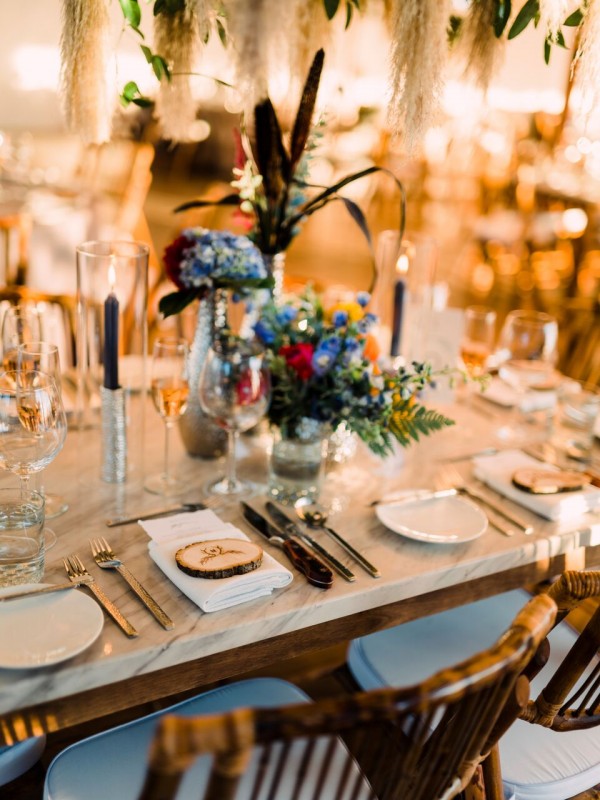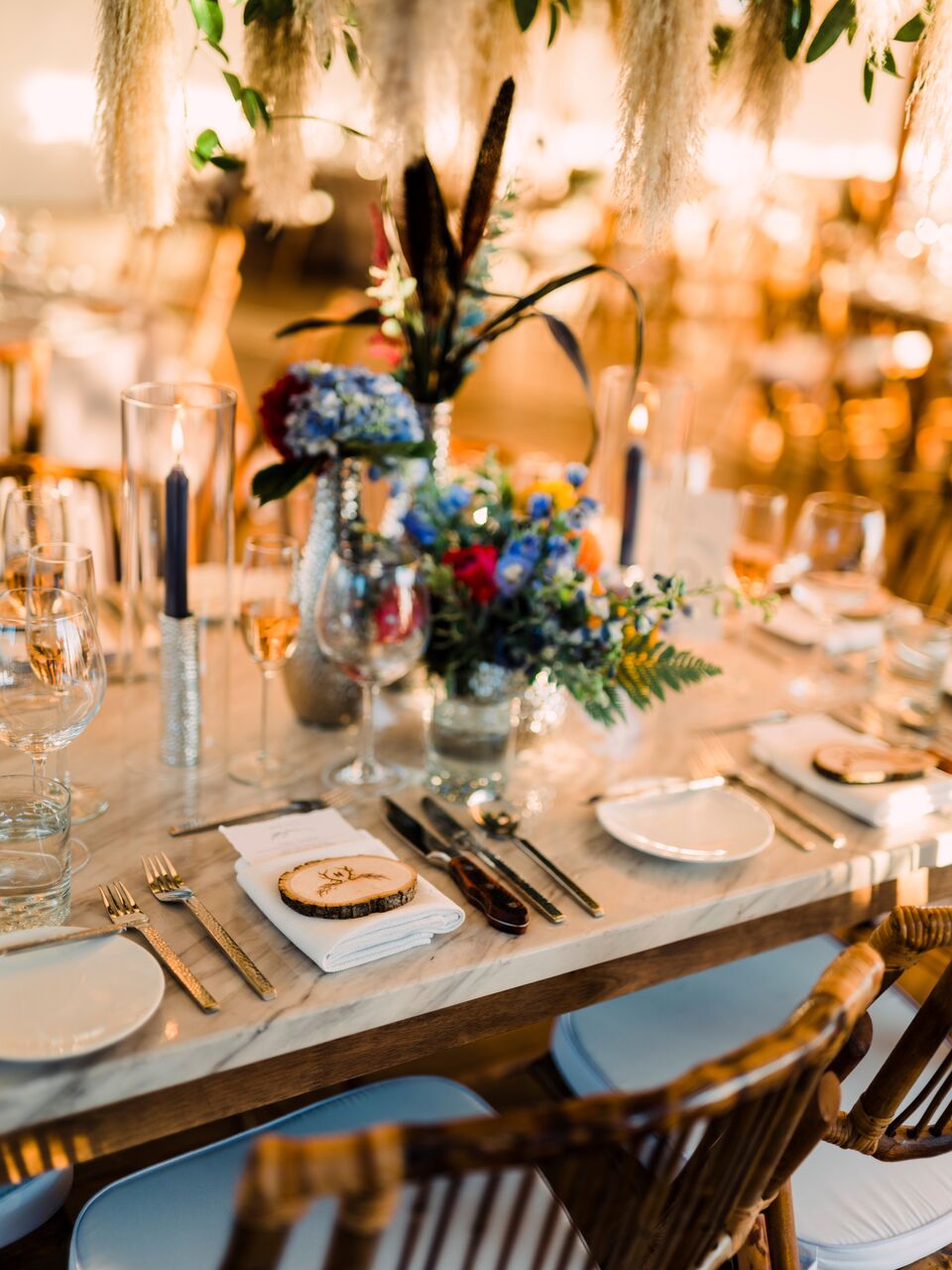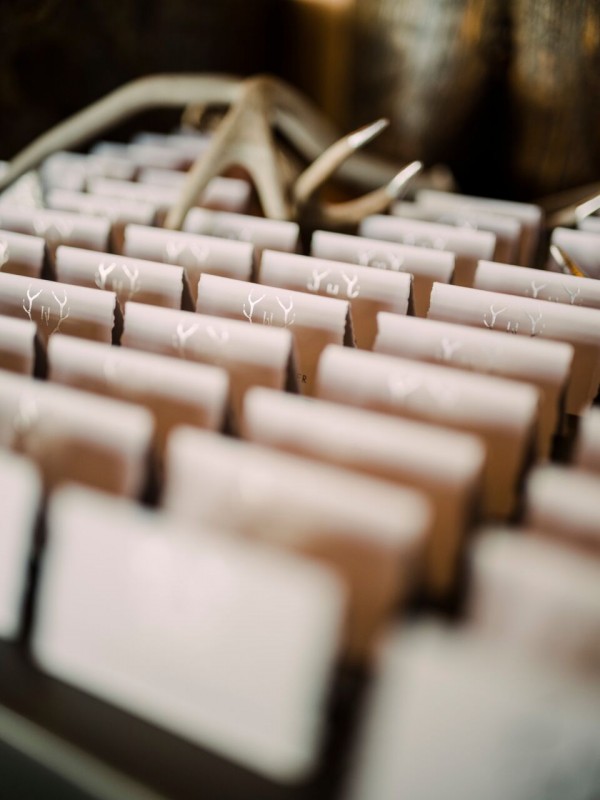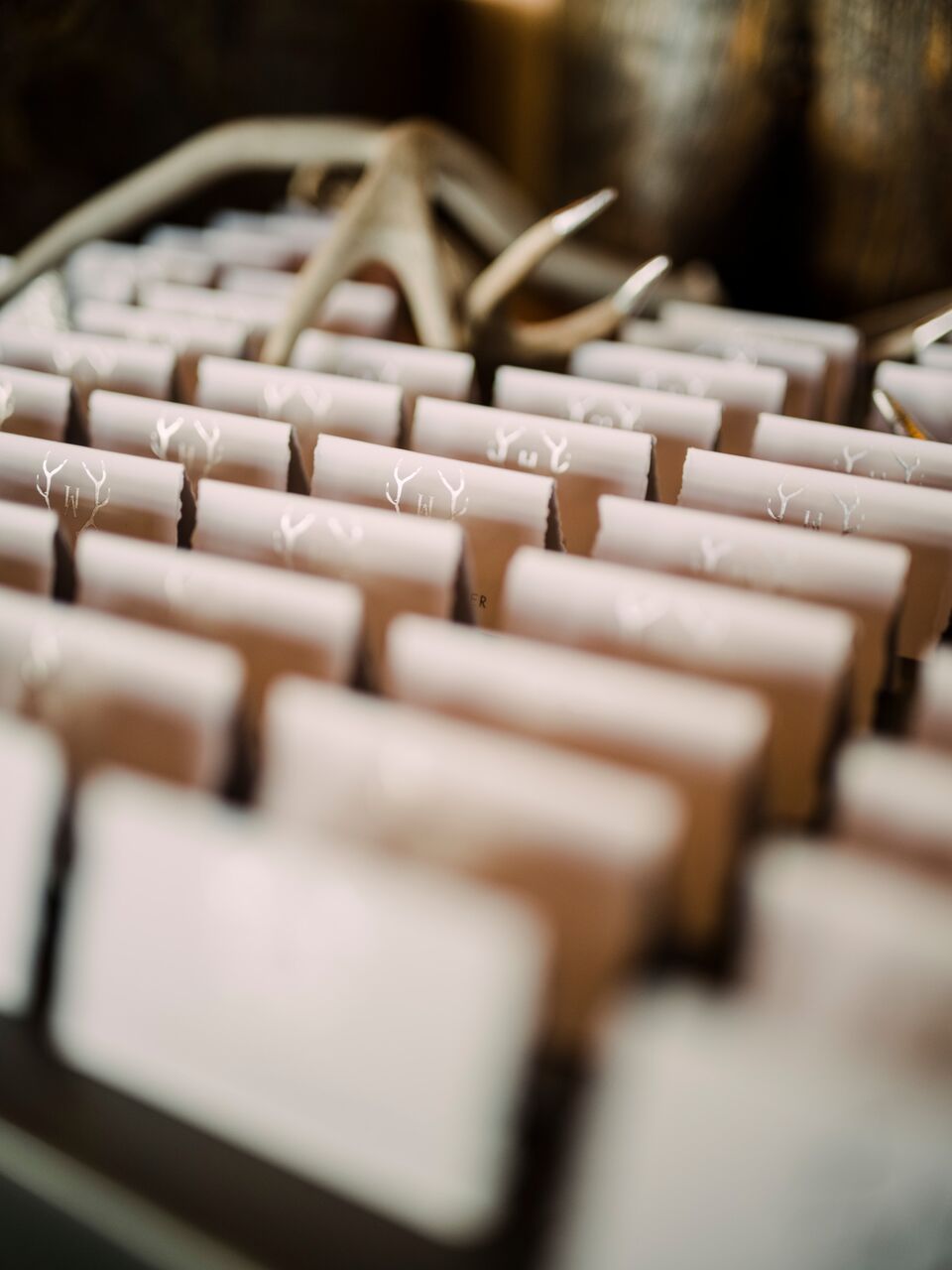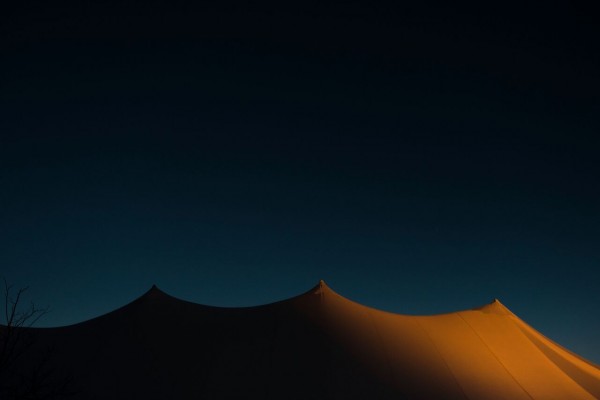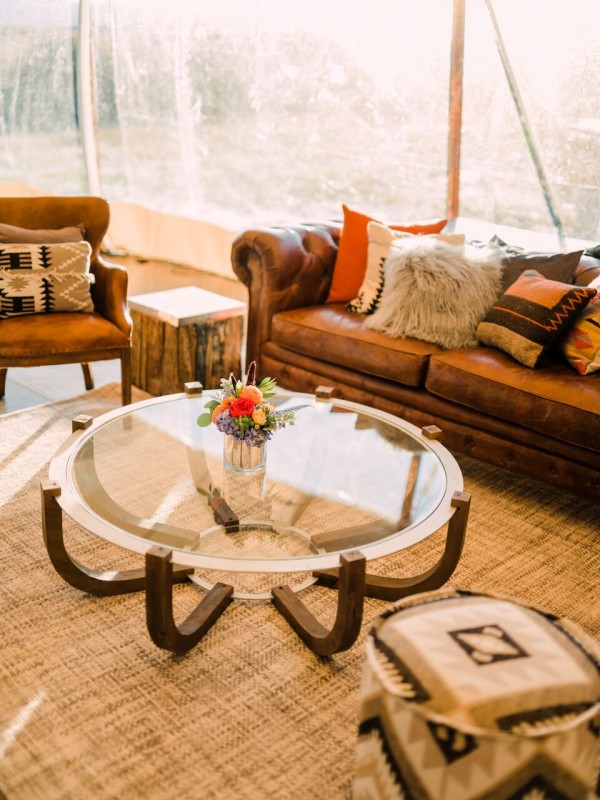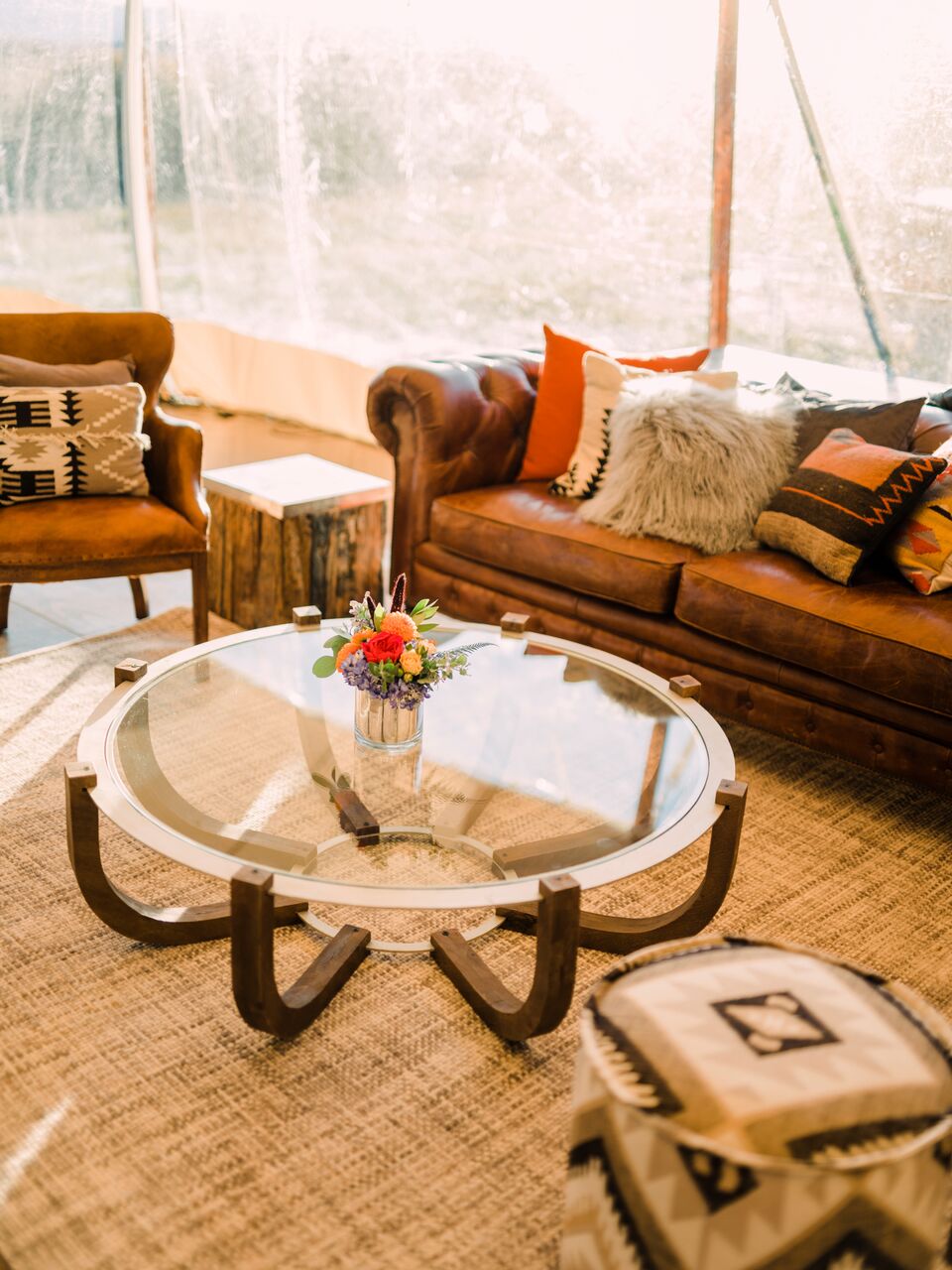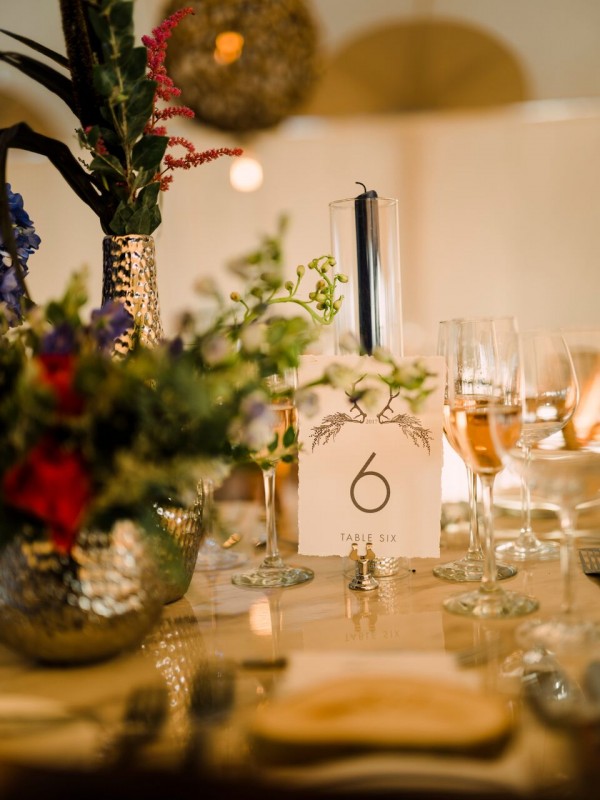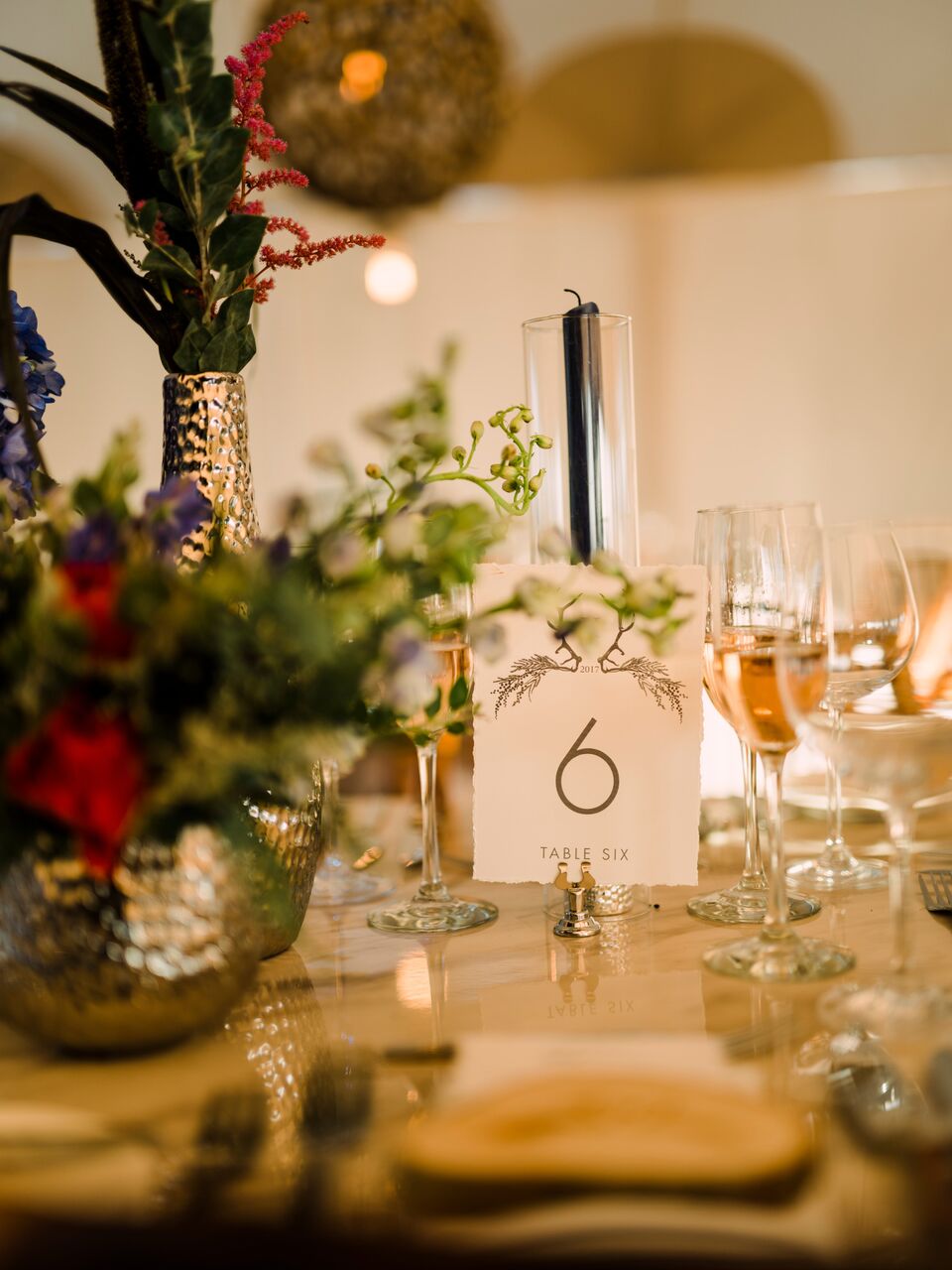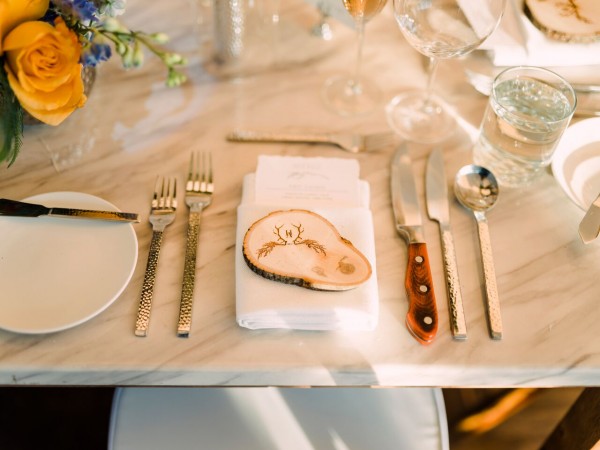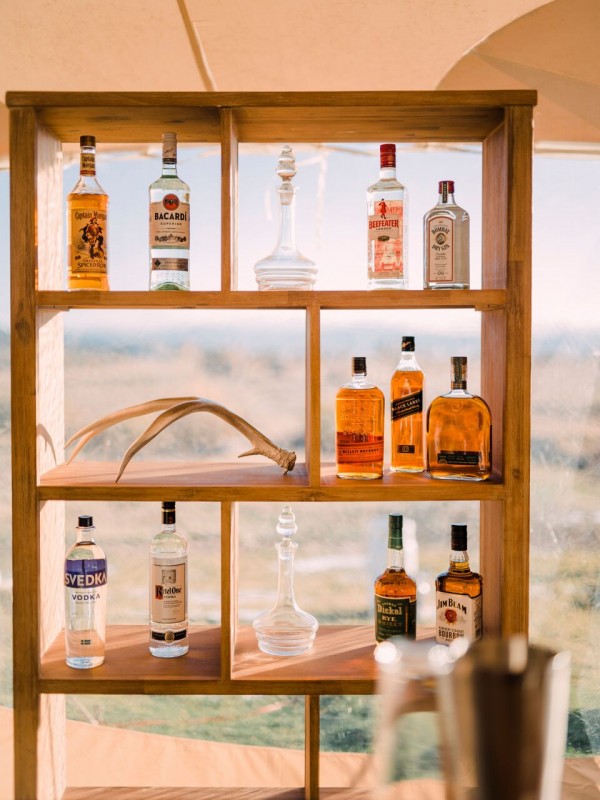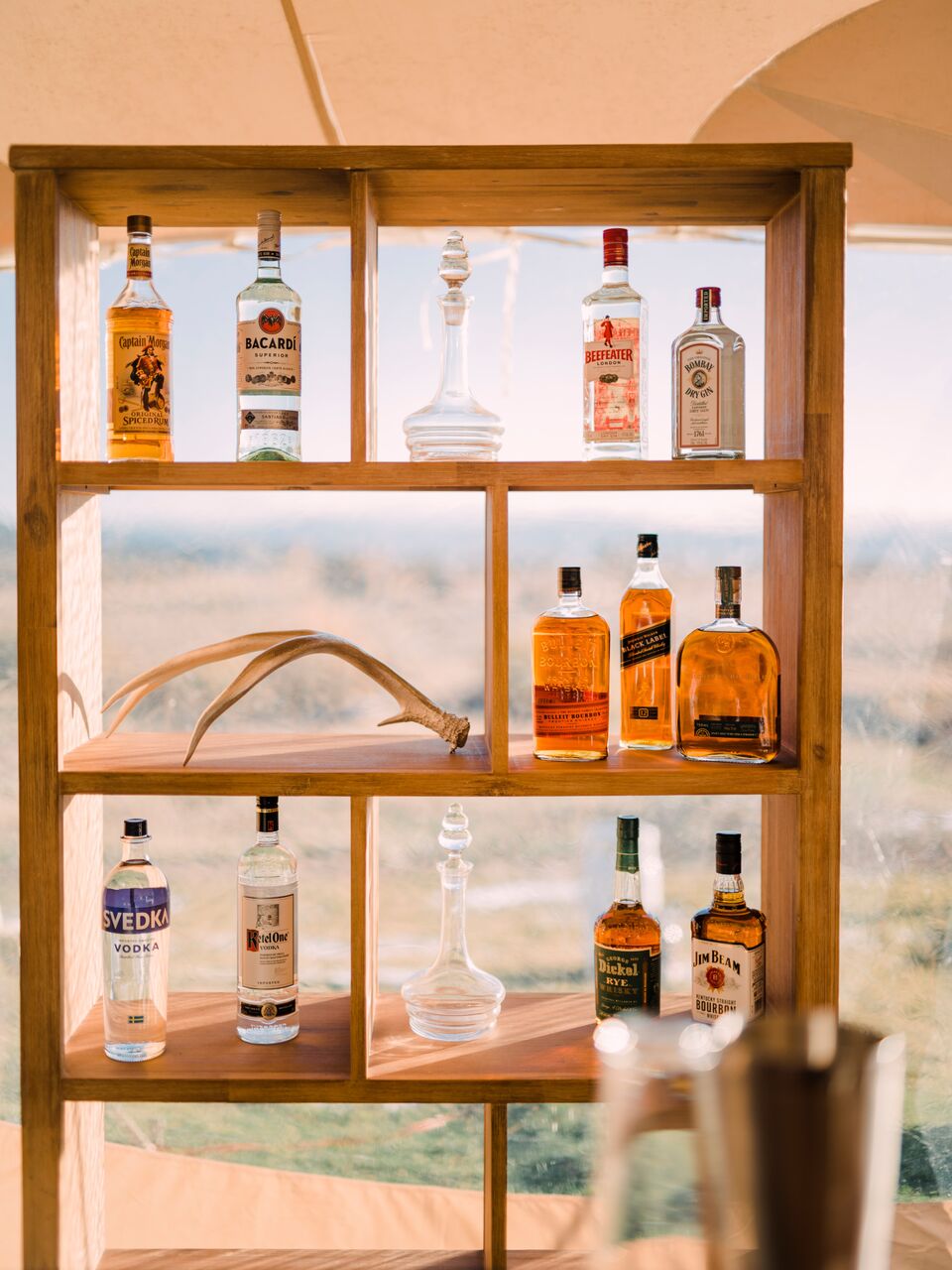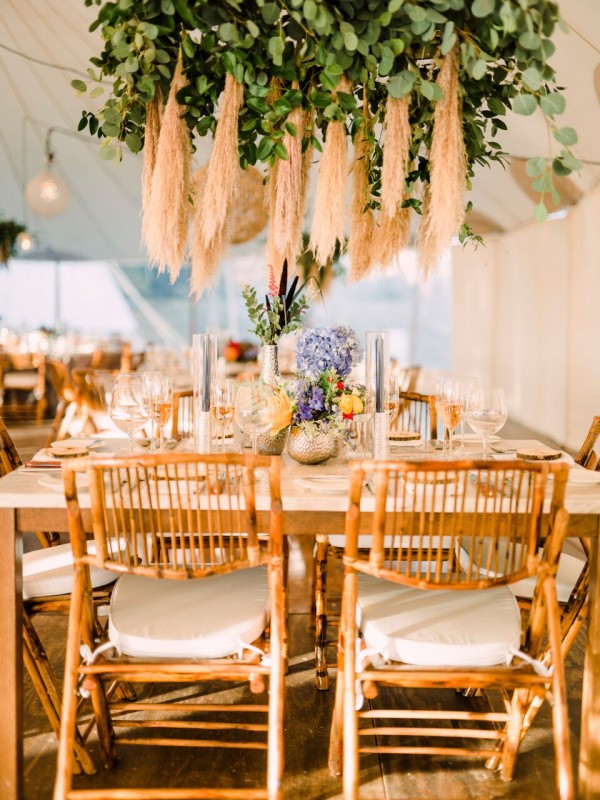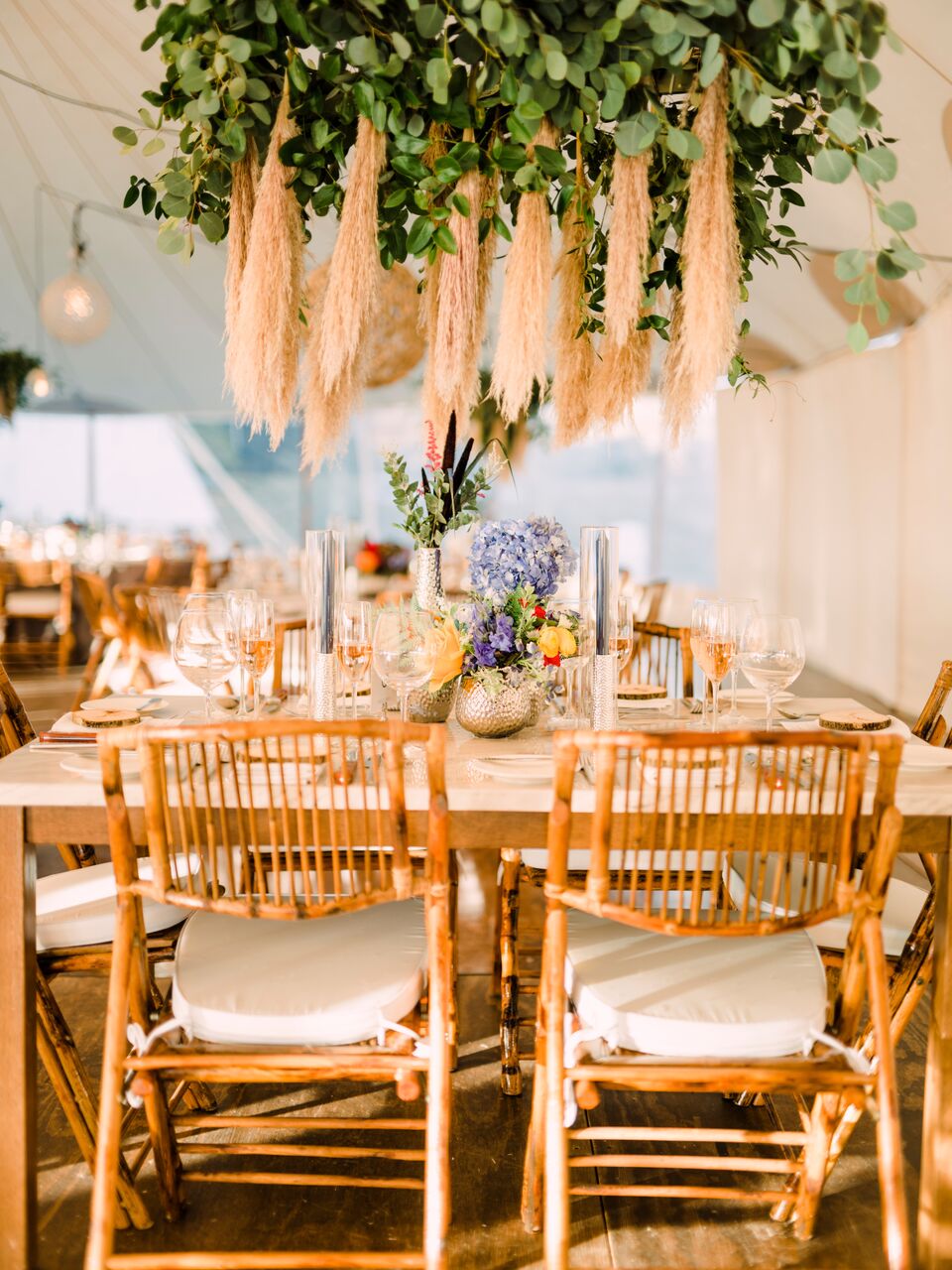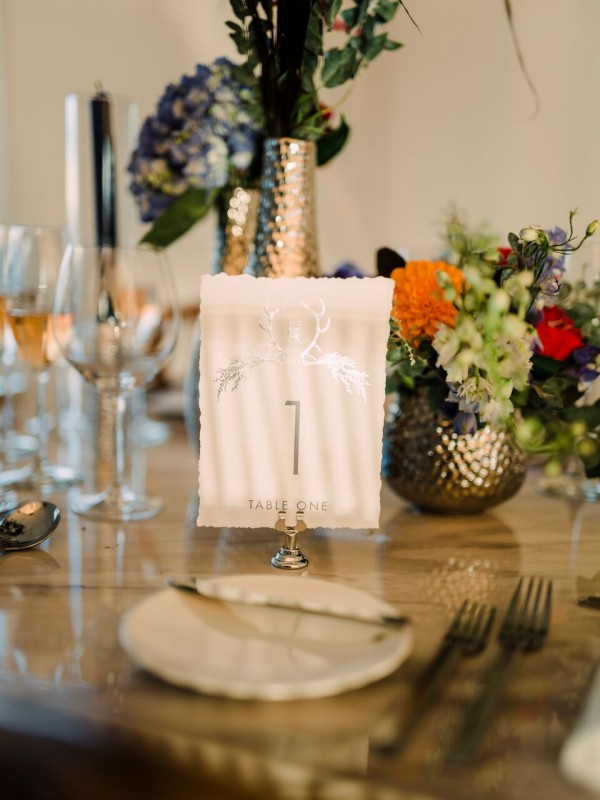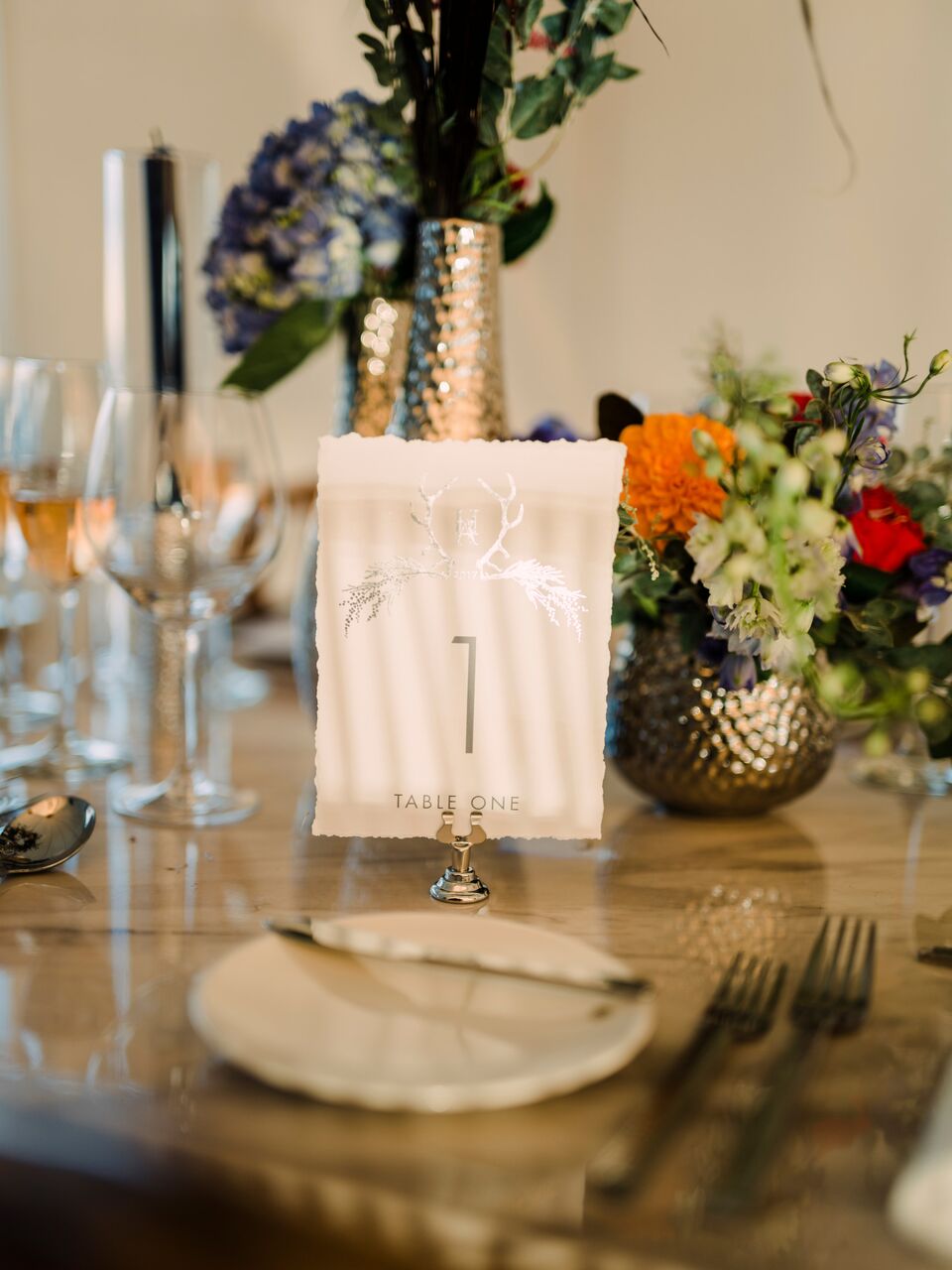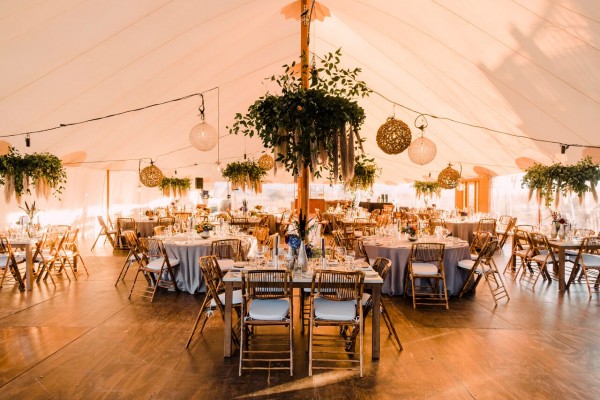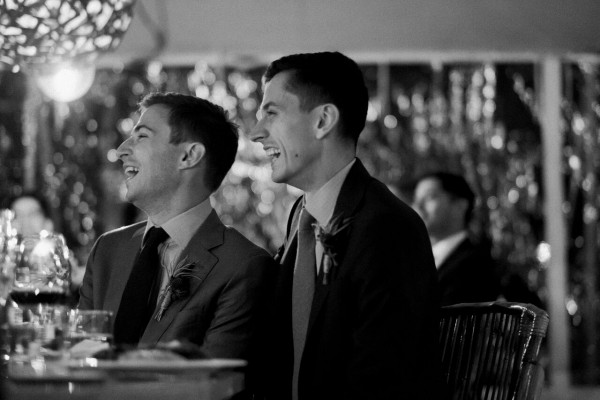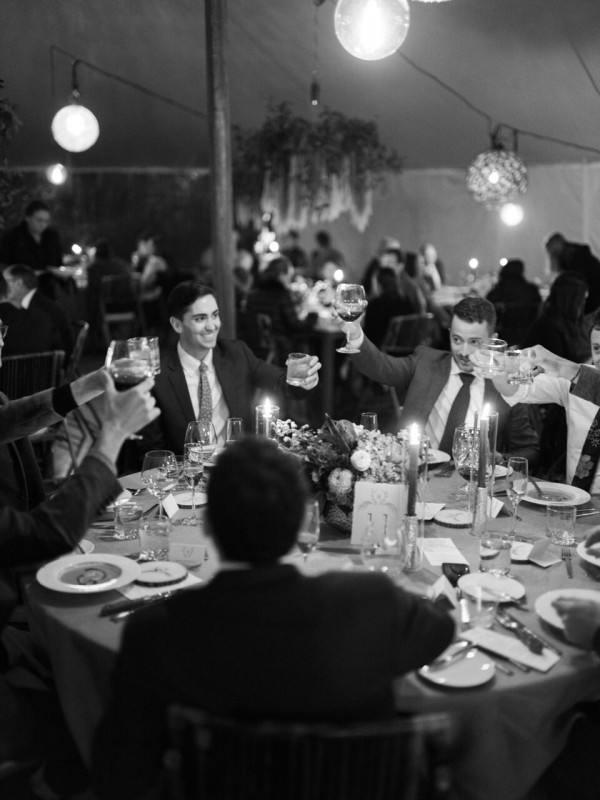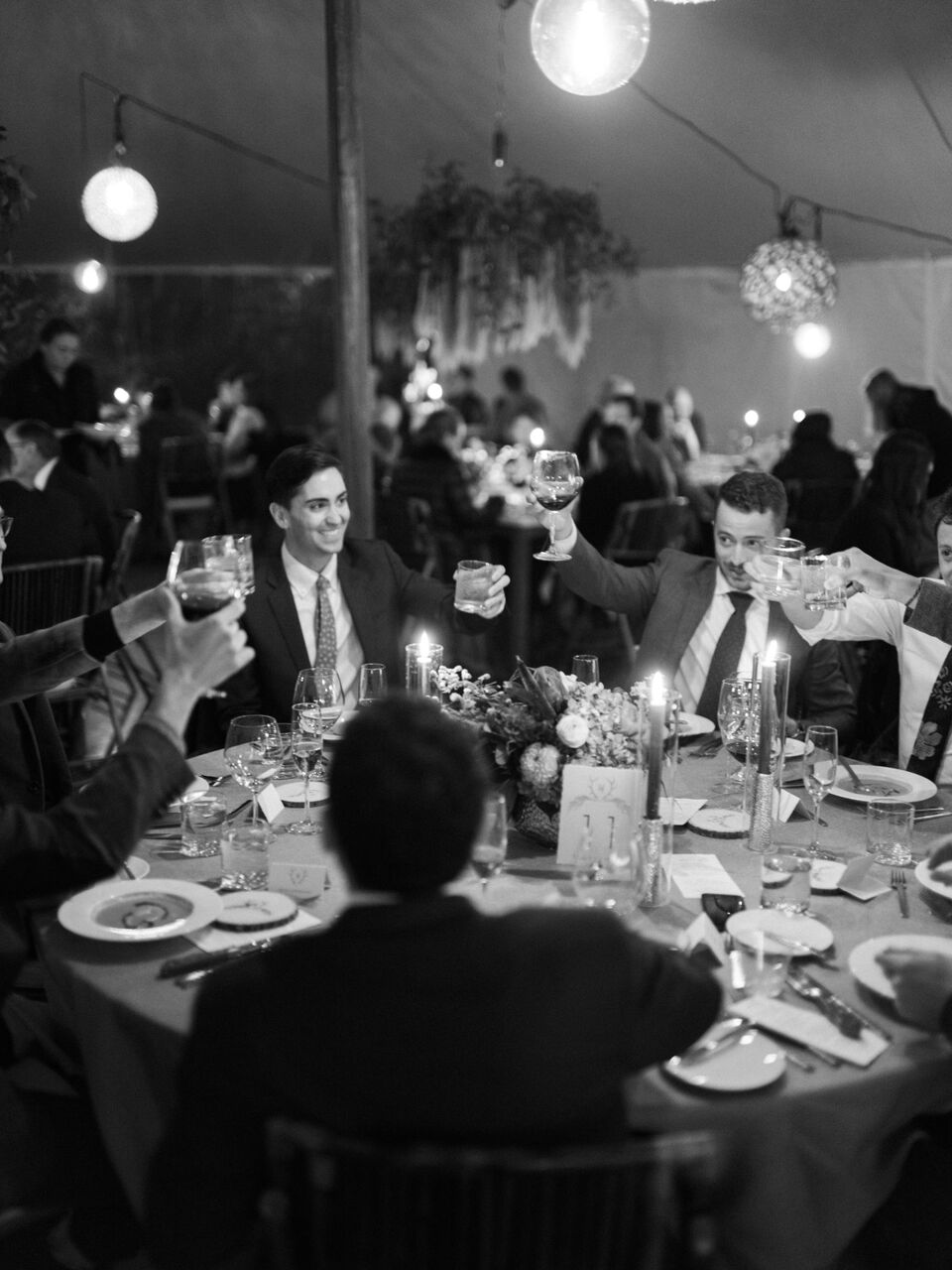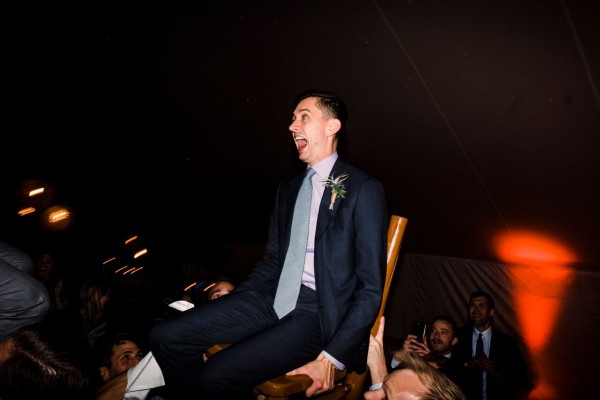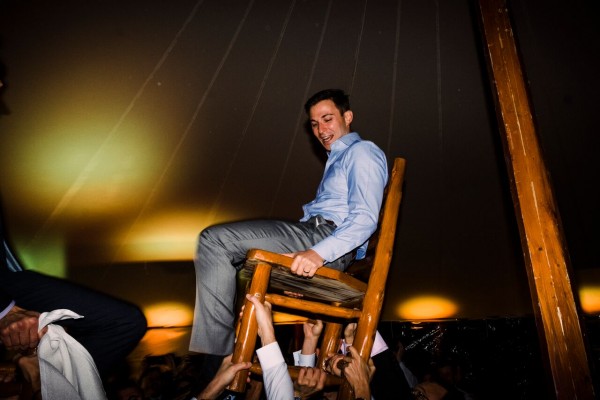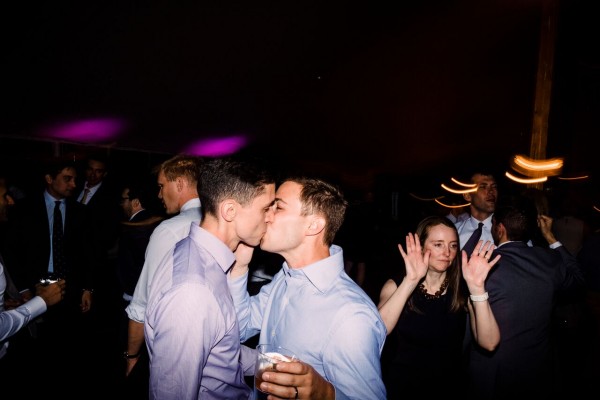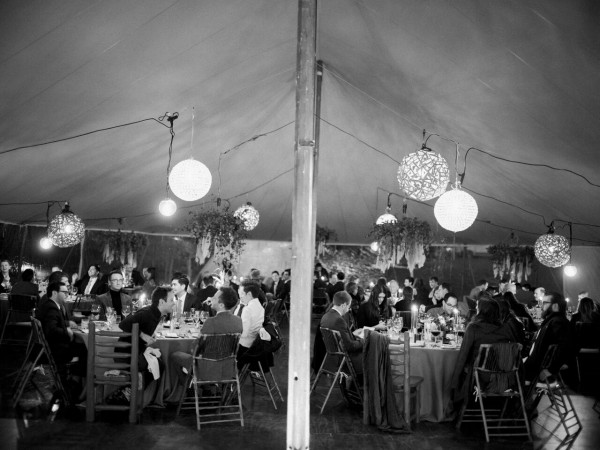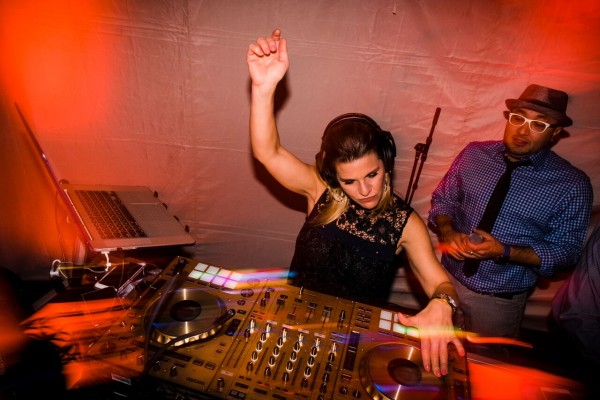 Vendors:
Venue and Catering: Brush Creek Ranch
Photography: Steve Stanton Photography
Floral: The Perfect Petal
Decor: Eclectic Hive
DJ: DJ RipM
Ceremony Strings: DTP Events