The planning process for Jen and Scott's wedding was very different than our usual. We basically planned two wedding for one date and couple! Originally, the wedding was going to take place at Hotel Talisa, a newly renovated hotel in Vail, Colorado. However, a few months before the wedding, they informed us that the hotel would not be ready for events or guests in time. We all were shocked, but of course, we turned to our trusted colleagues and friends at Four Seasons Vail to host their big day. All designs and layouts were changed, a new tasting was done, and we were heading down a speedy planning road to make up for lost time! Good thing they had us and our connections in the industry!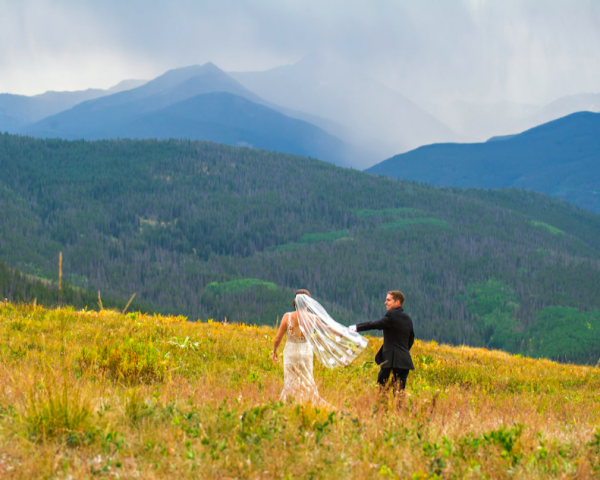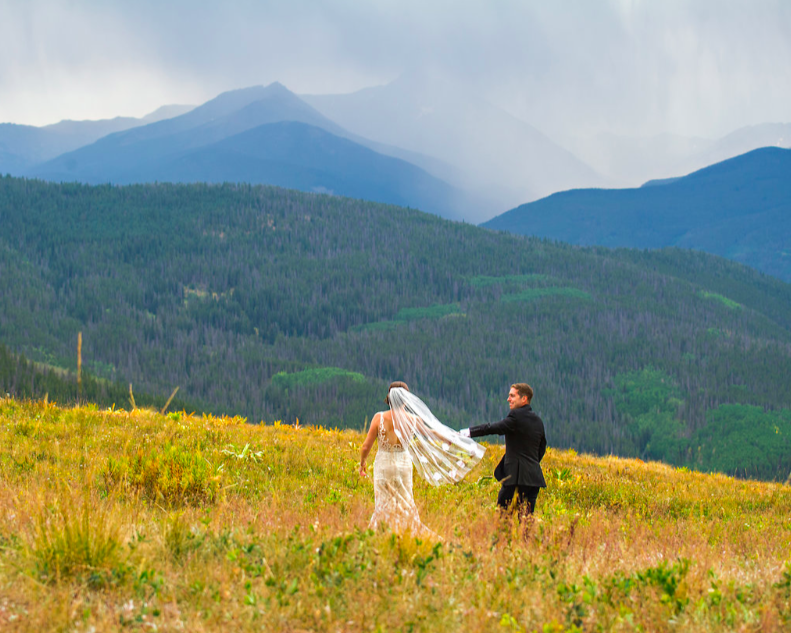 Jen's parents have a place in Vail where her and Scott make their trips to the slopes, as they are avid skiers! Therefore, where better to have their wedding than in that very town? Jen's taste is very classy and elegant, so a hotel venue was right up her alley. Working with Jen and Scott was so much fun, and we truly believe Jen was an event planner in her past life because her organizational skills were on point! The Tuesday before the wedding, Jen flew out to Vail with her beloved dress on it's very own airplane seat next to her. That's commitment to your dress right there!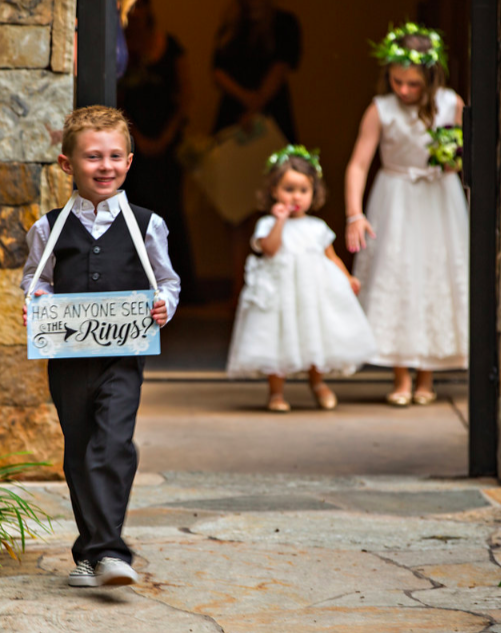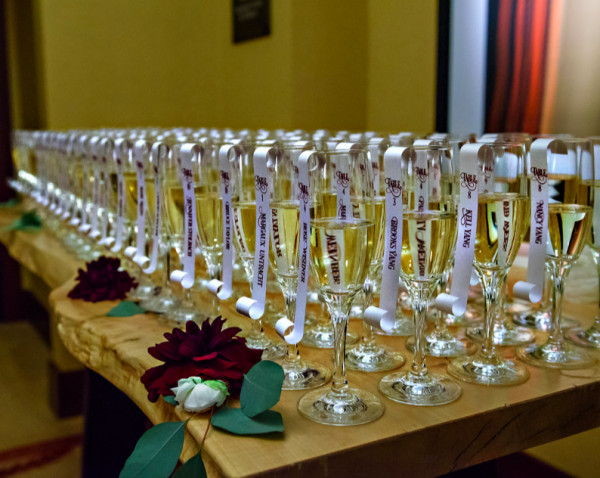 Despite rain Friday night at the welcome party, the skies cleared up for the outdoor ceremony and cocktail hour the next day. The ceremony took place at the pool, with the cutest sign held by the ring bearer! Cocktails were on the patio outside of Flame, with the major hit being the bacon Mac and Cheese. As guests entered the ballroom, they were greeted with a stunning champagne escort card display to show them to their seats. For dinner, there were pasta and meat food stations that were so delicious, and guests could help themselves to as much as they liked! After speeches, dancing began and guests made their way to the dance floor, dessert station, or the Gondola Photo Booth! Enjoy these pictures by Broxton Art!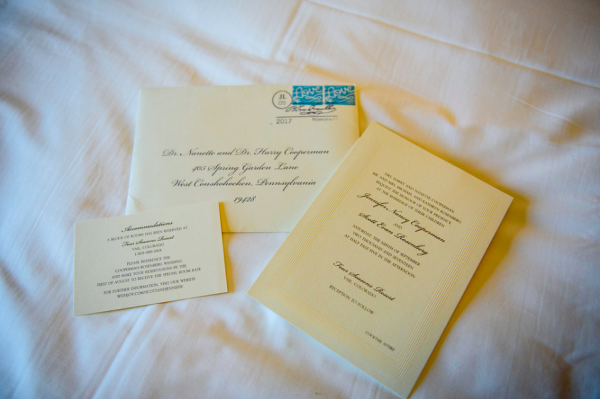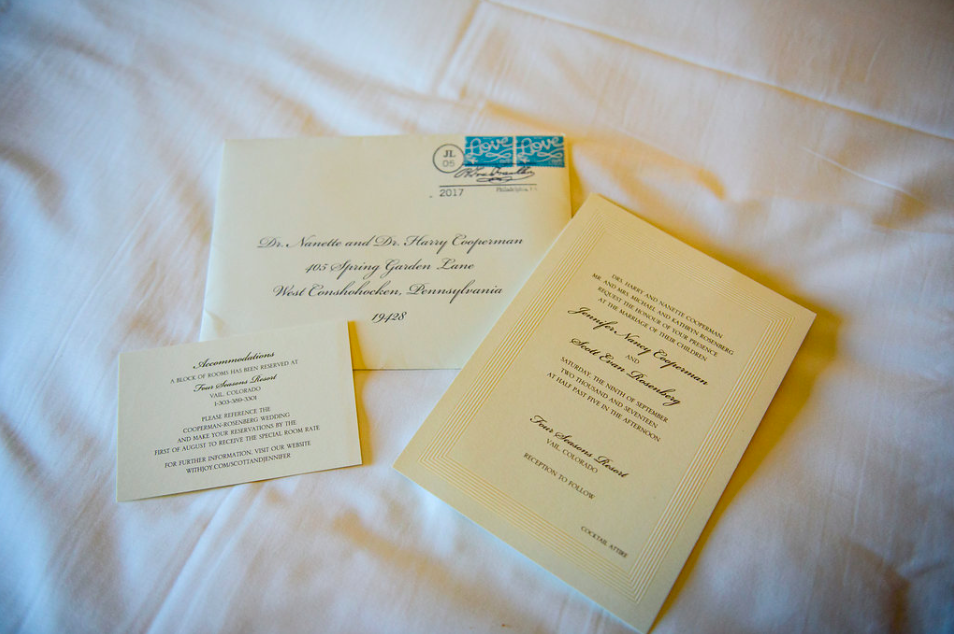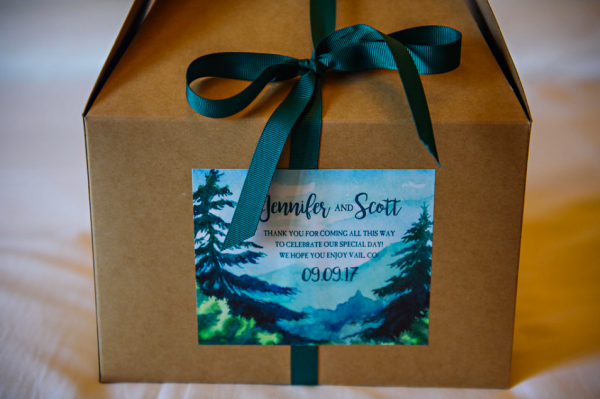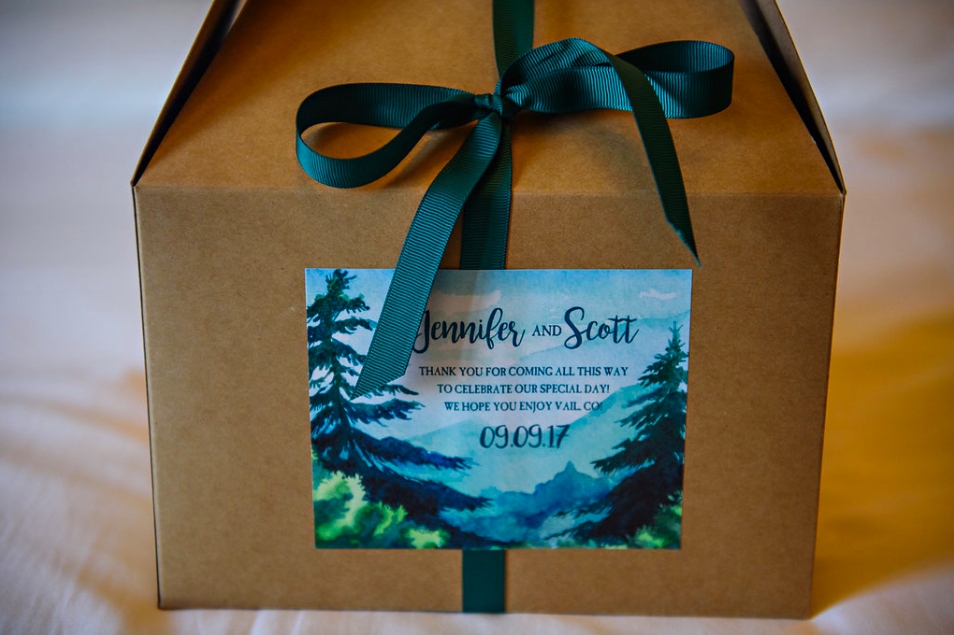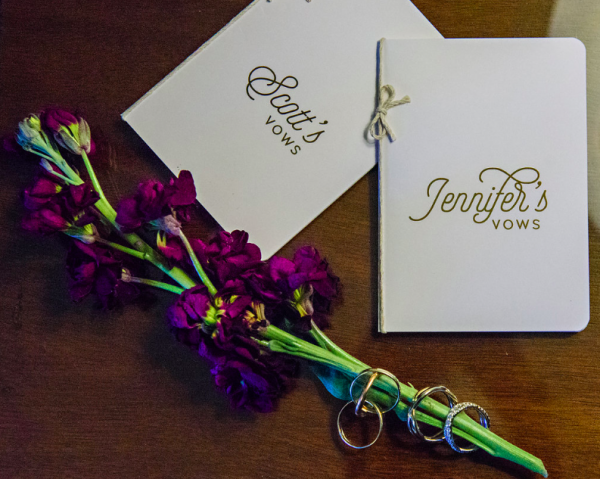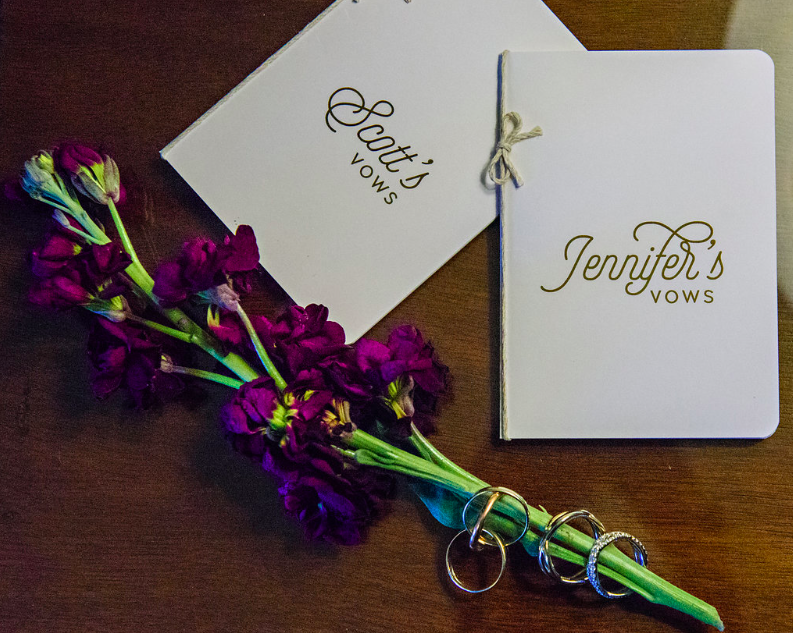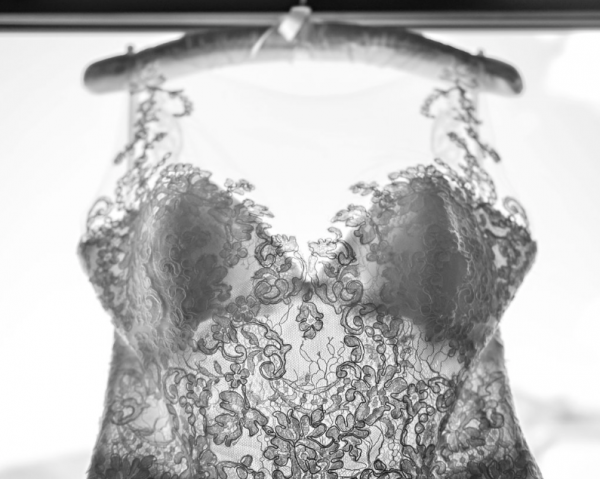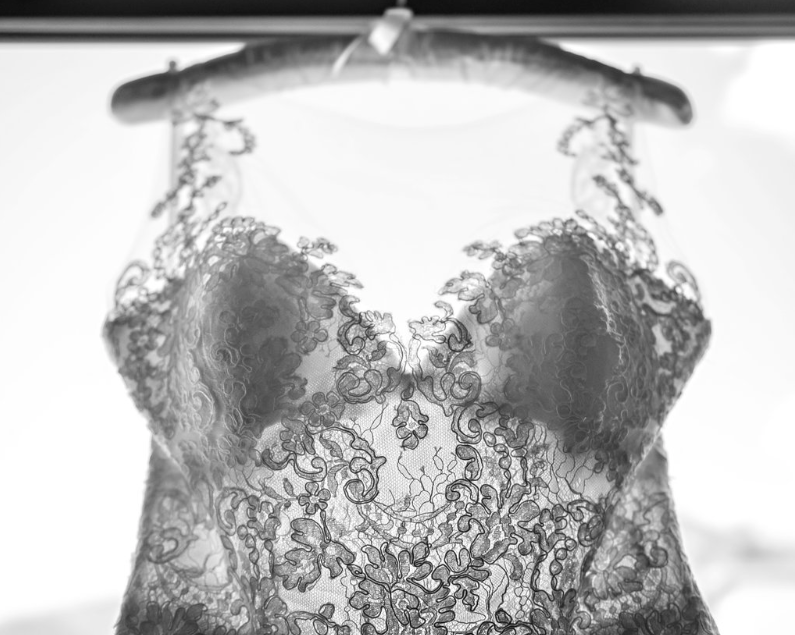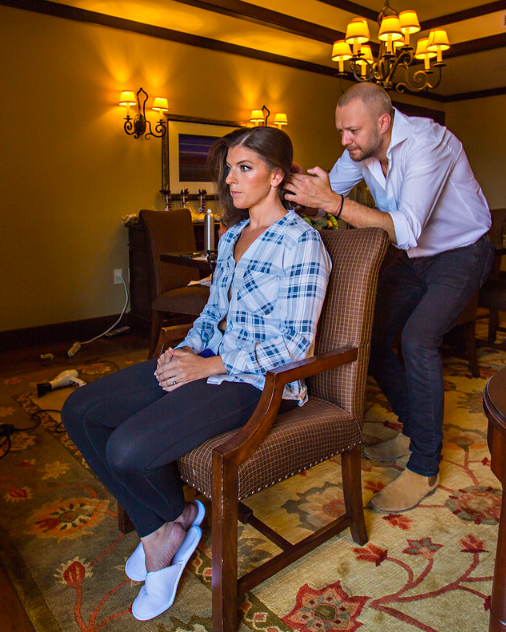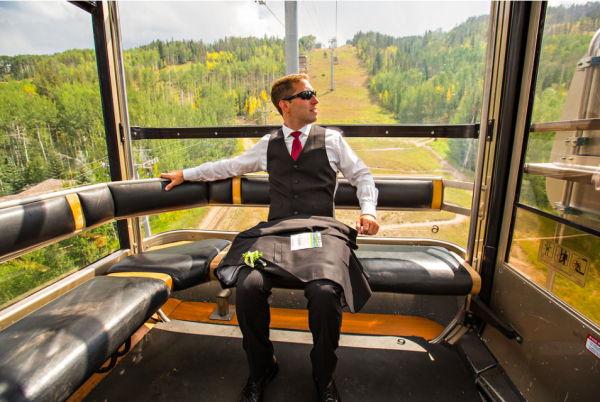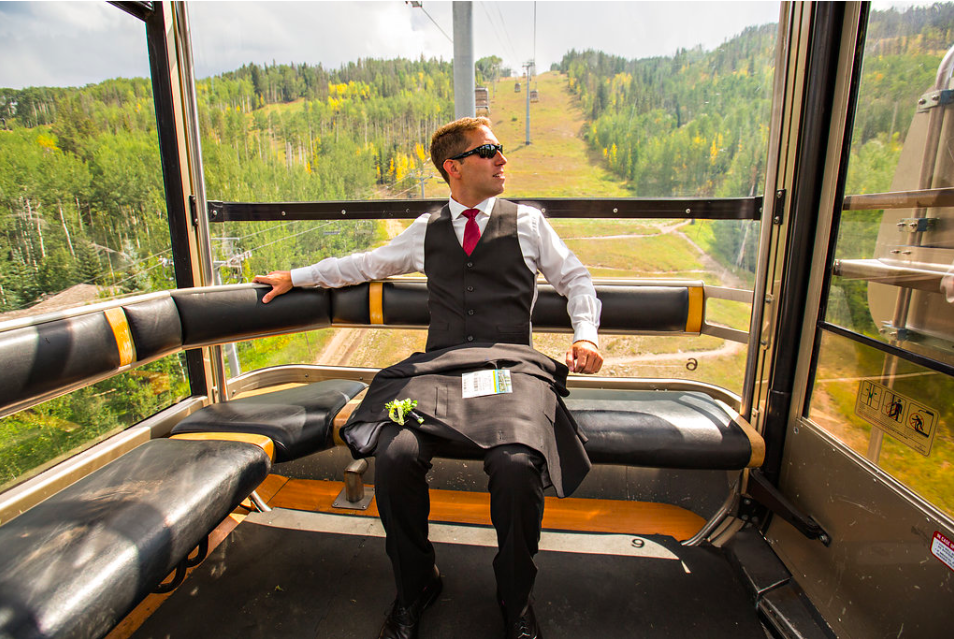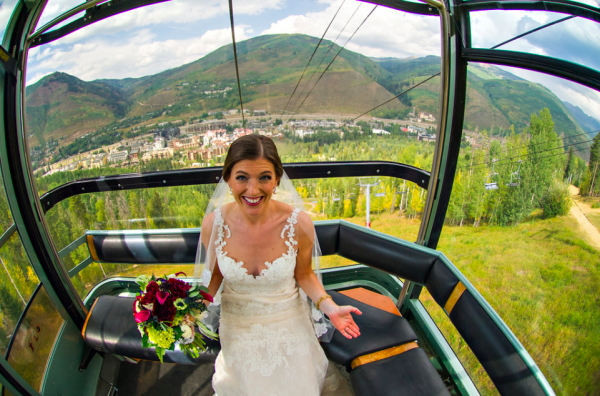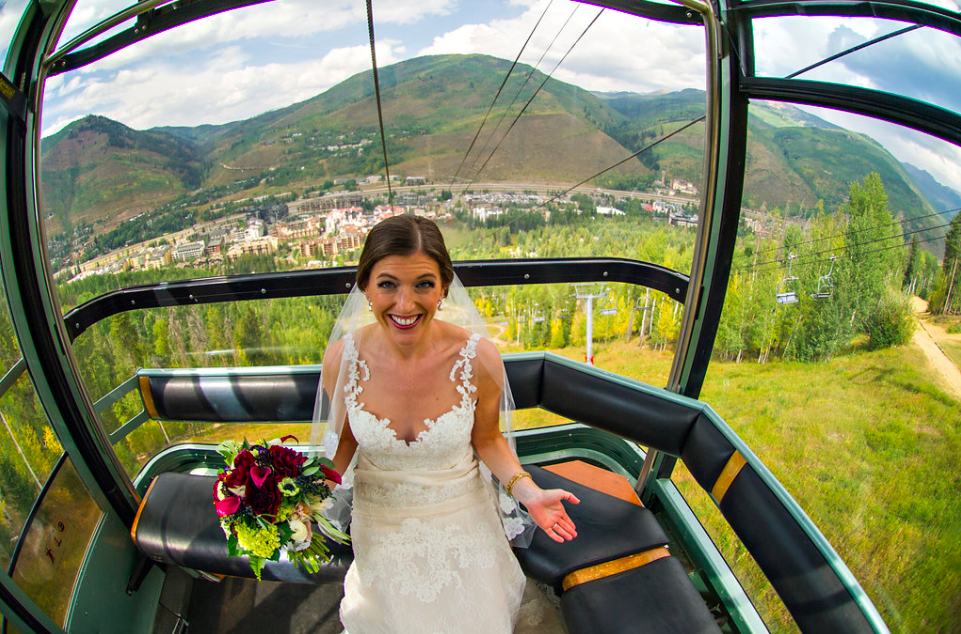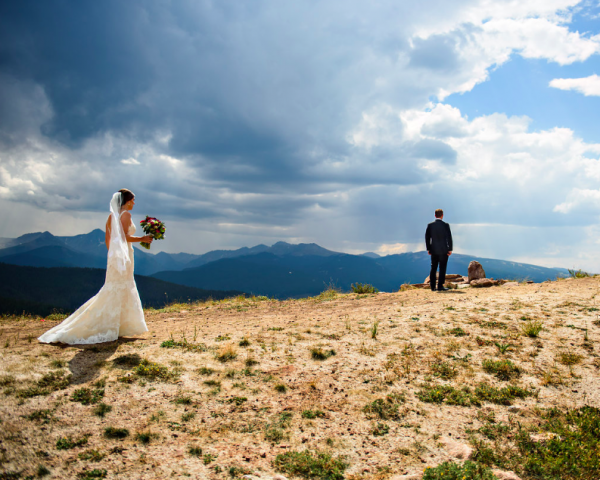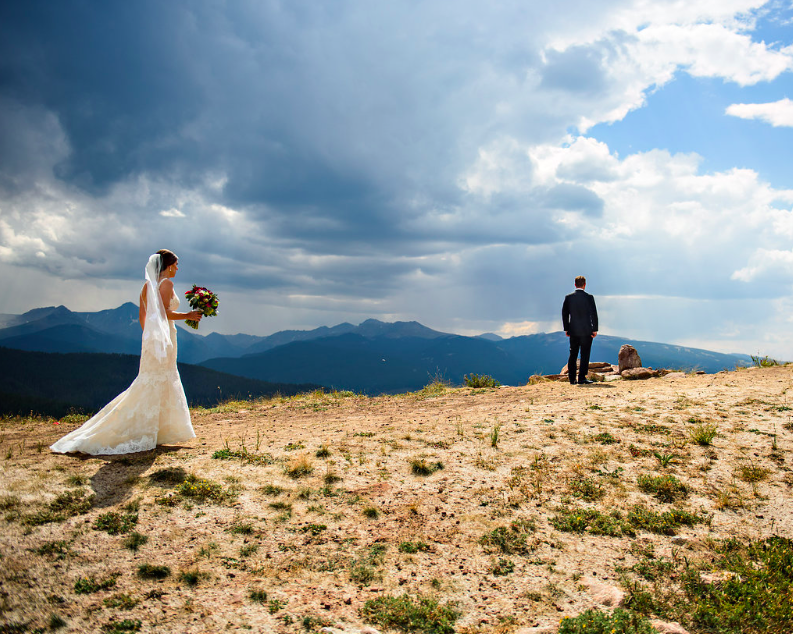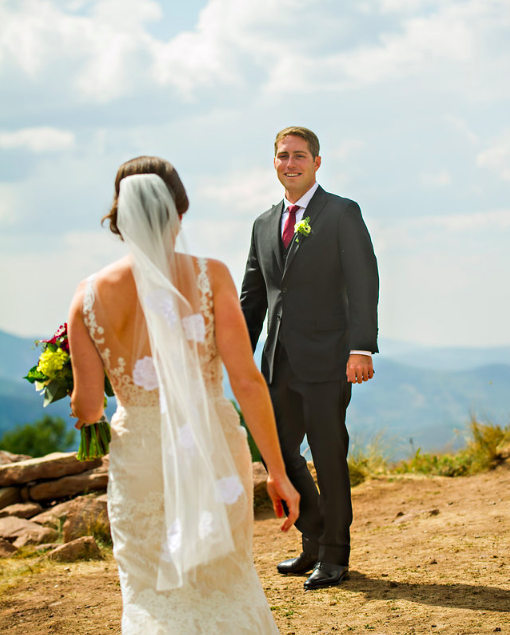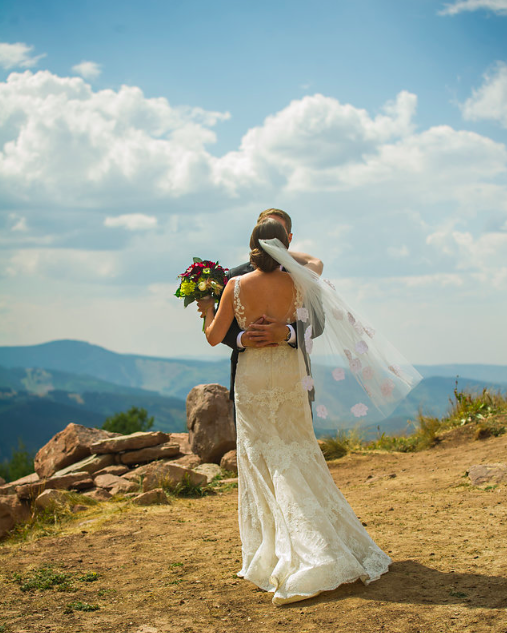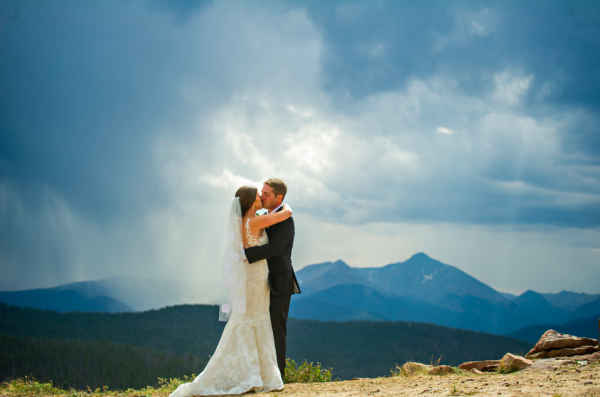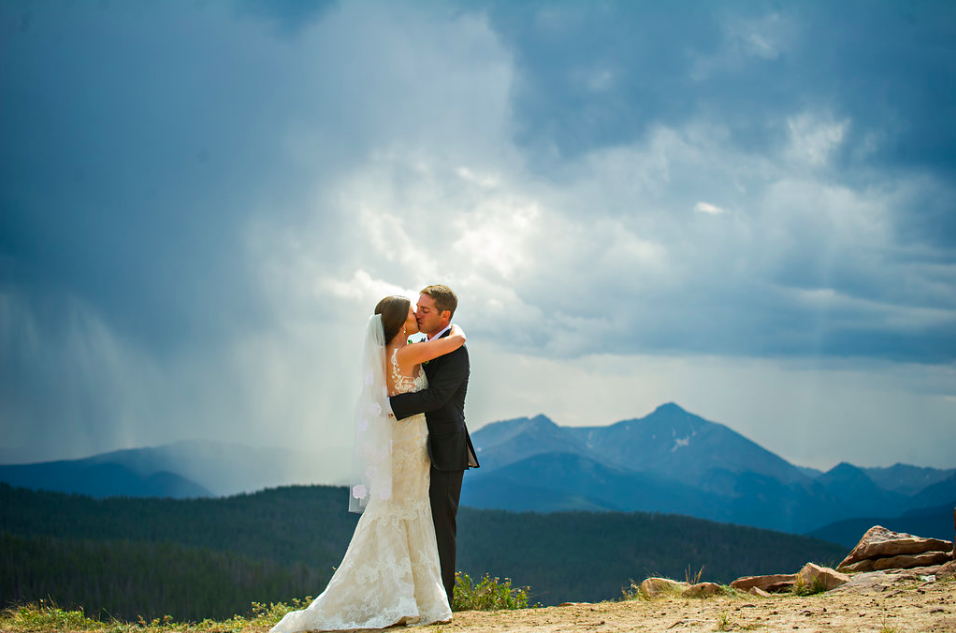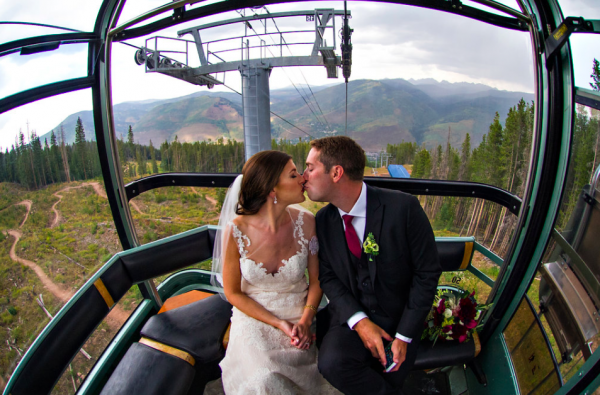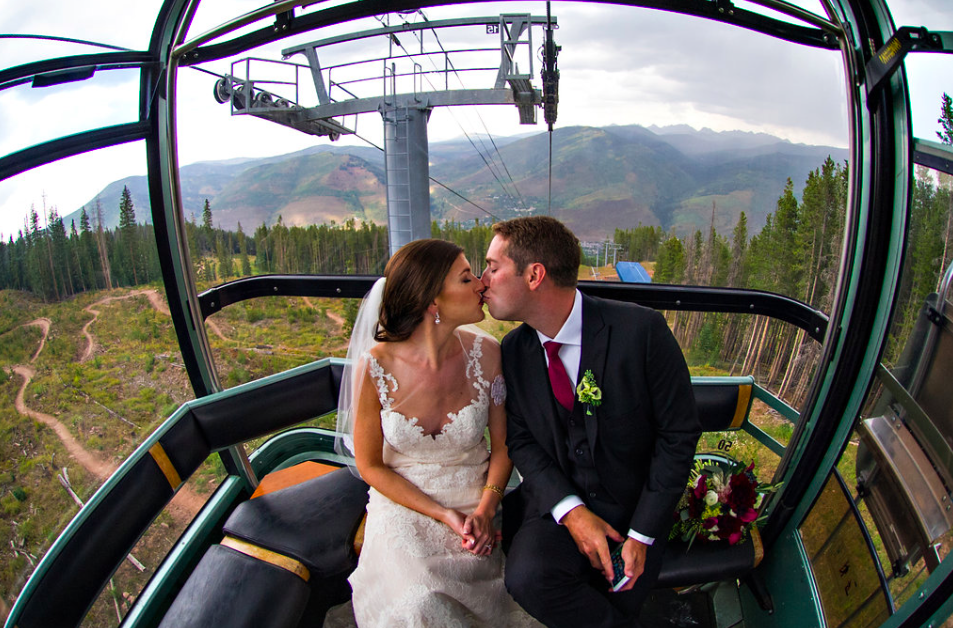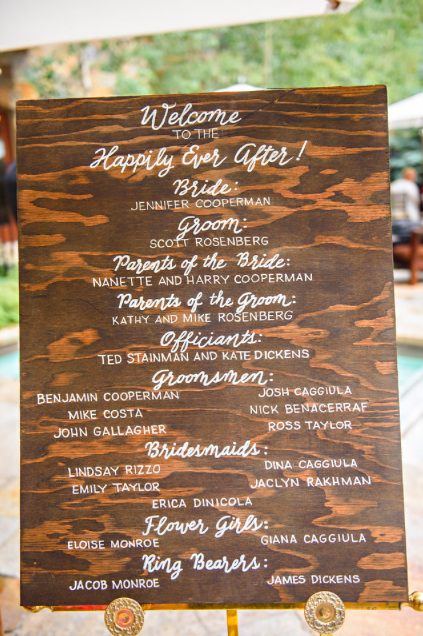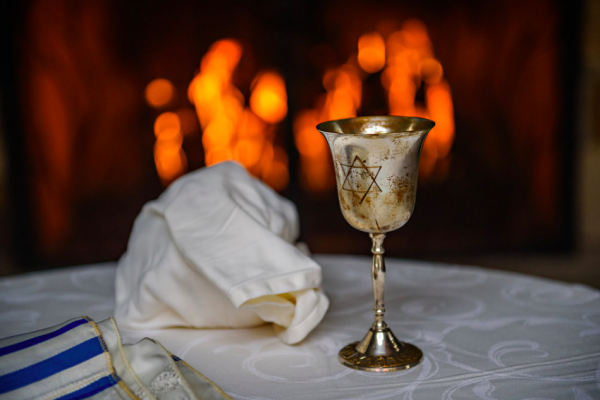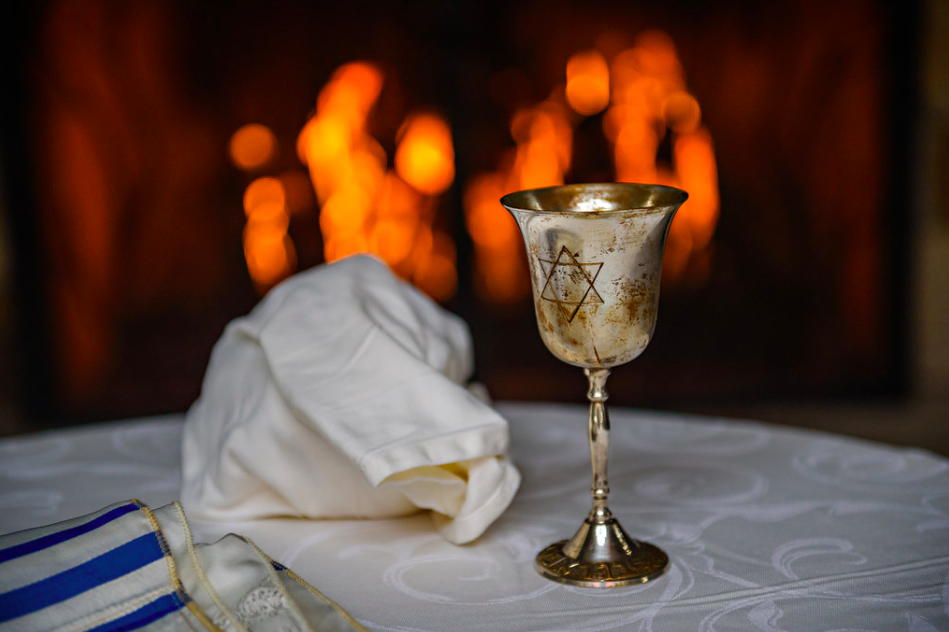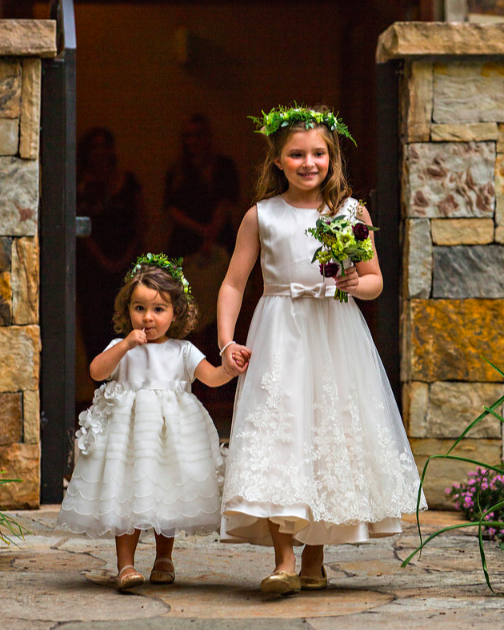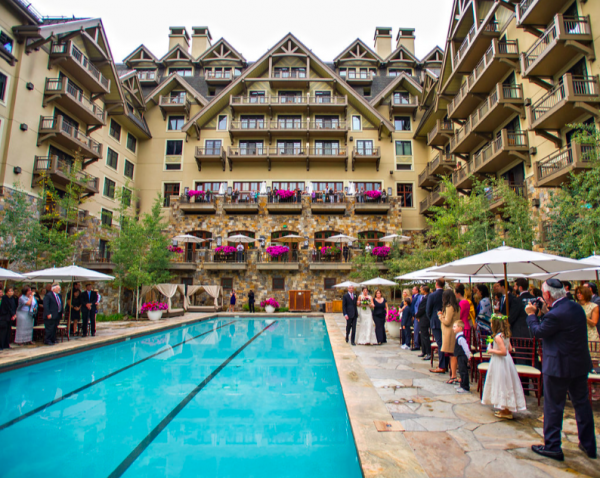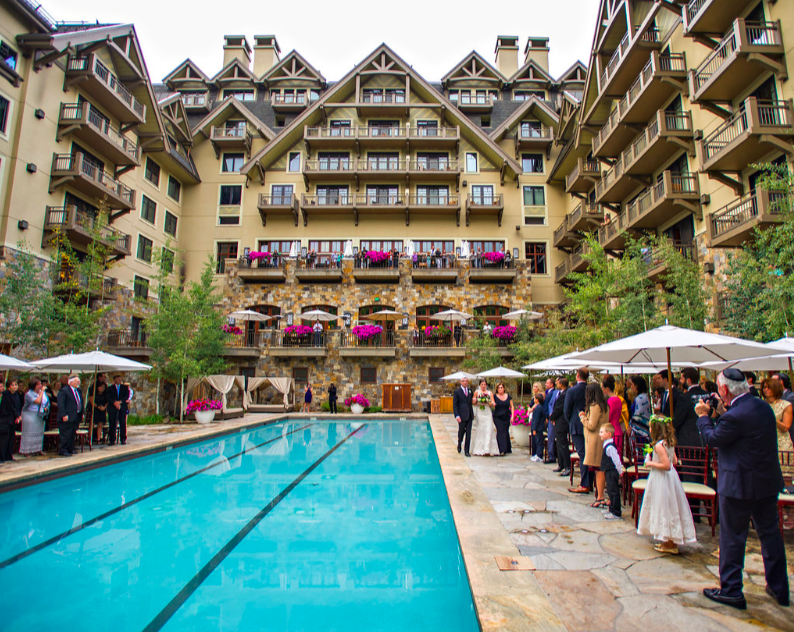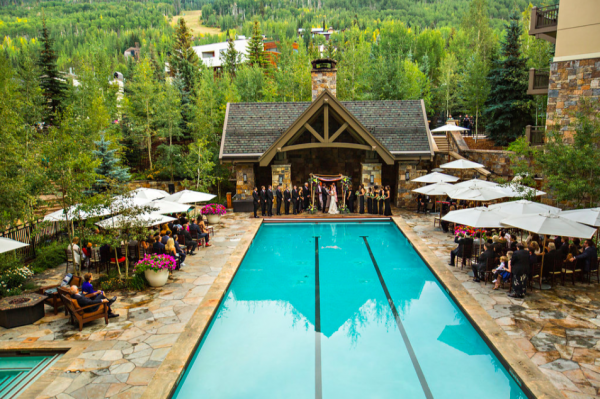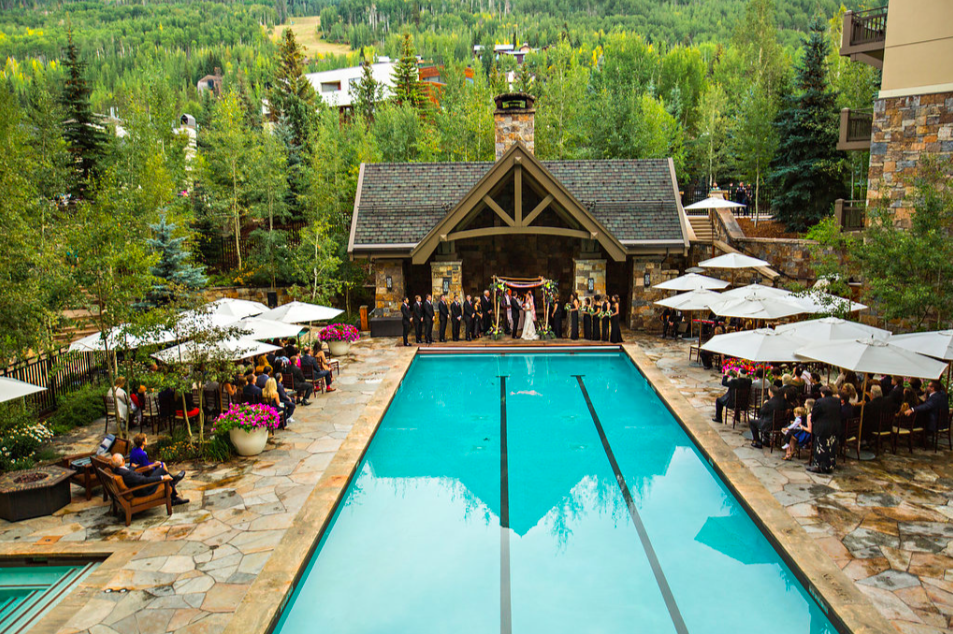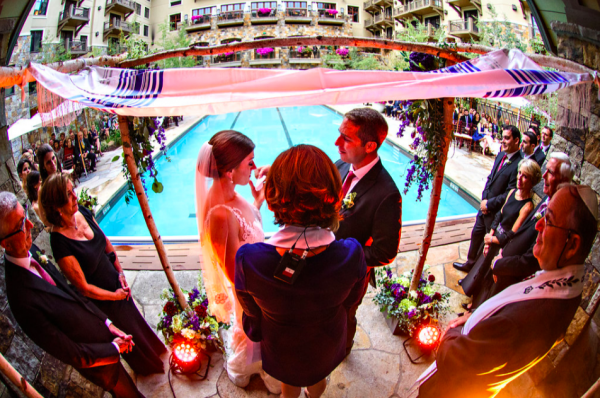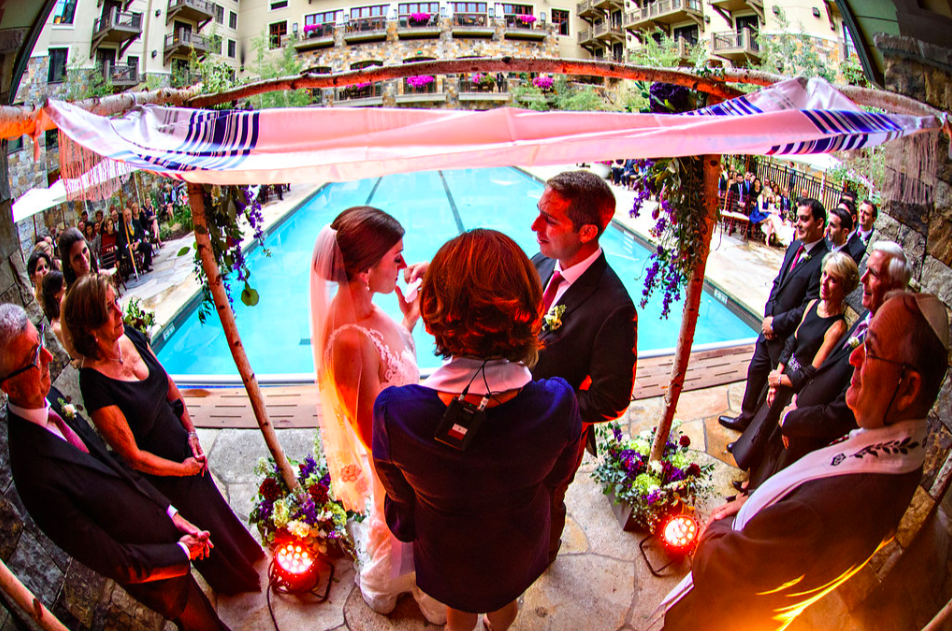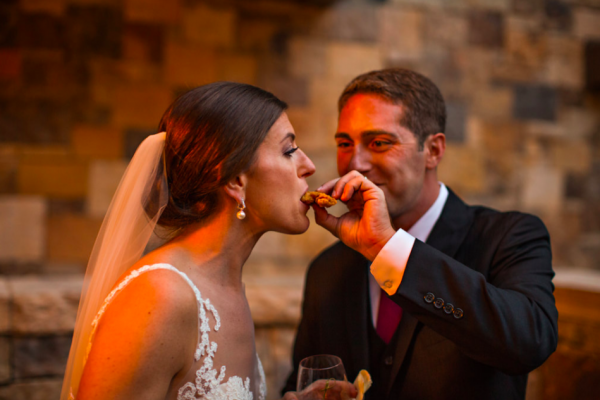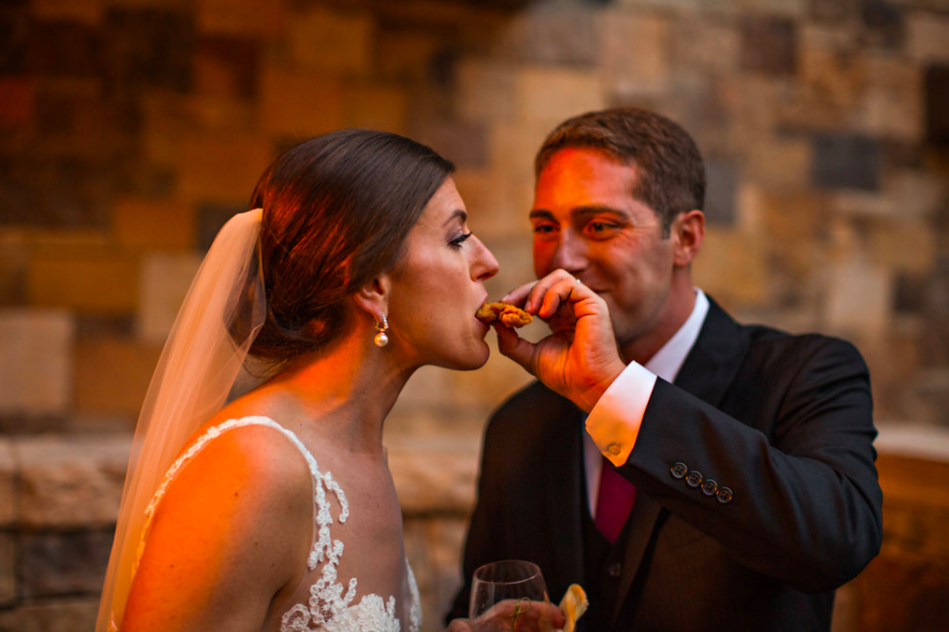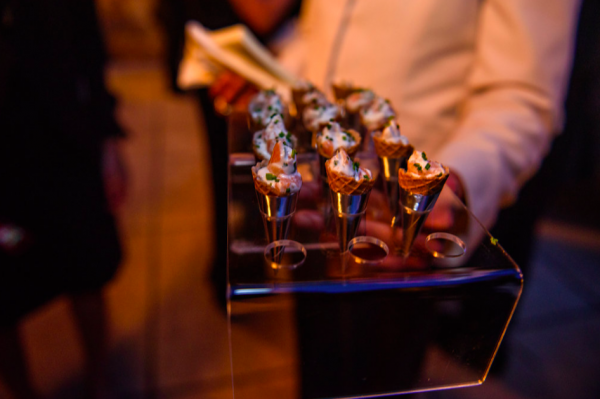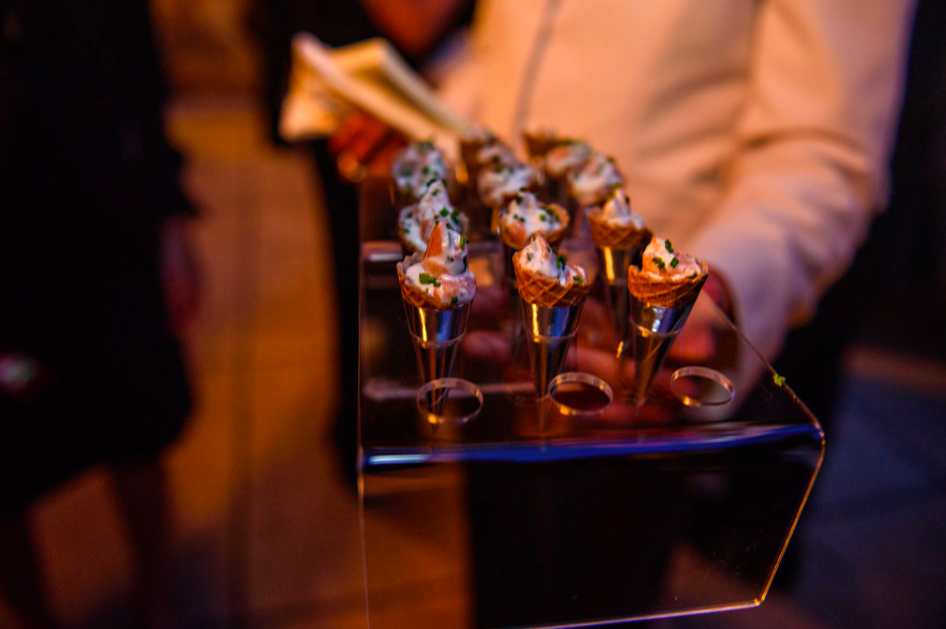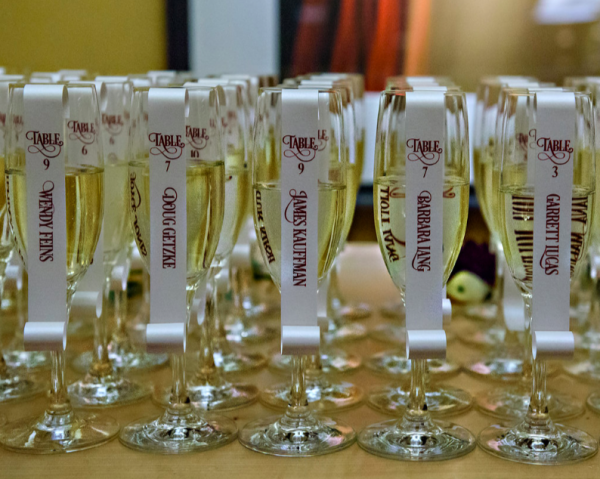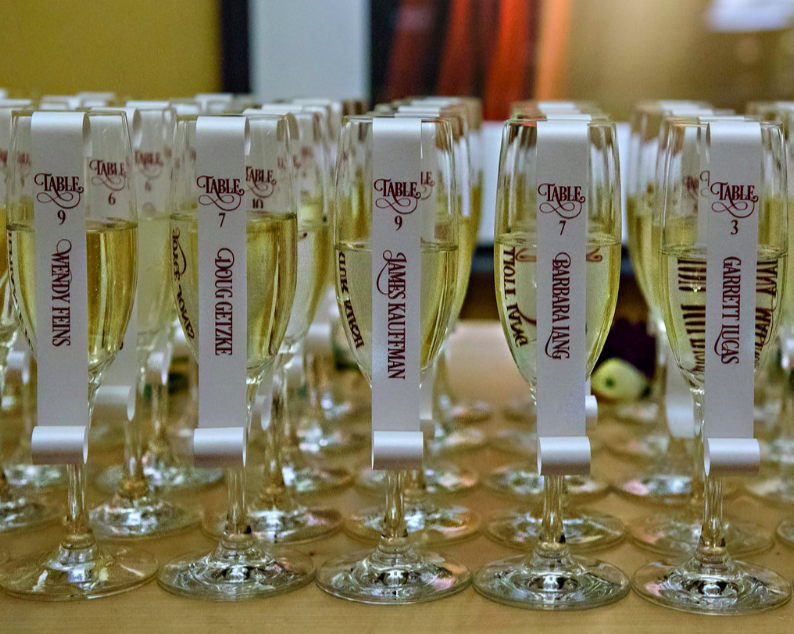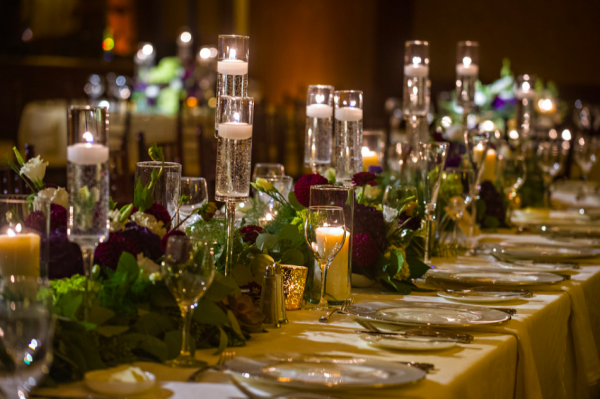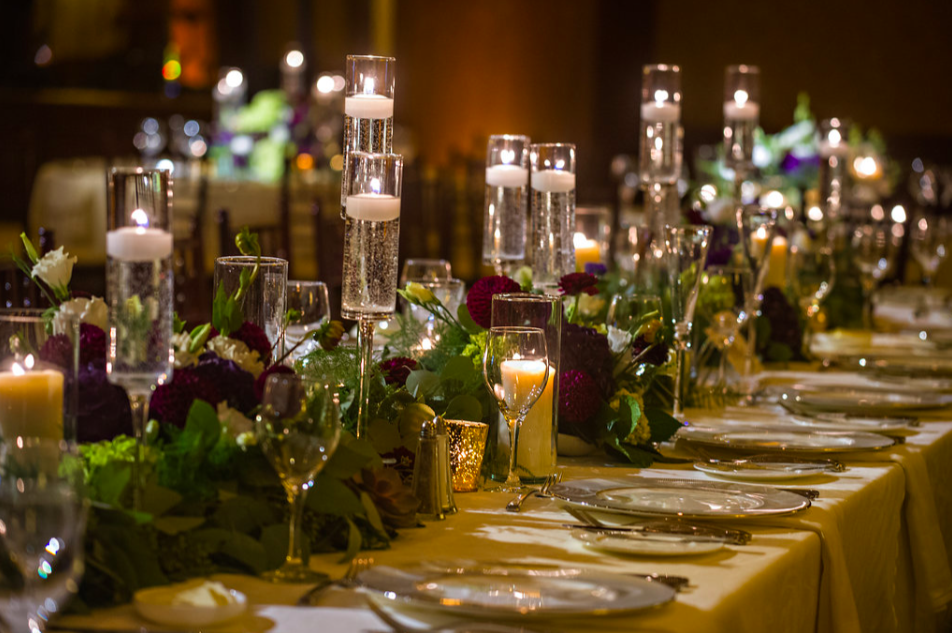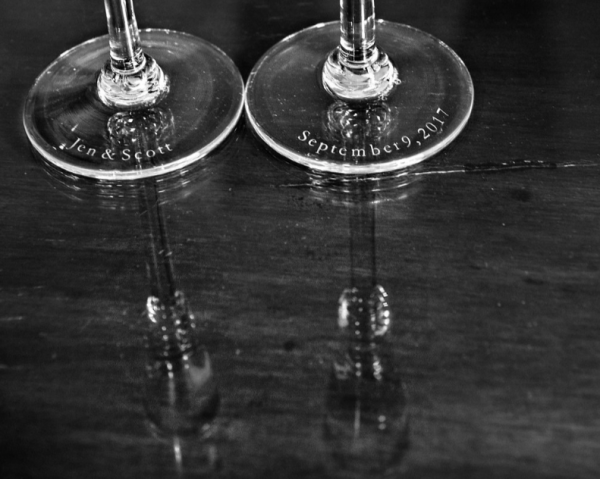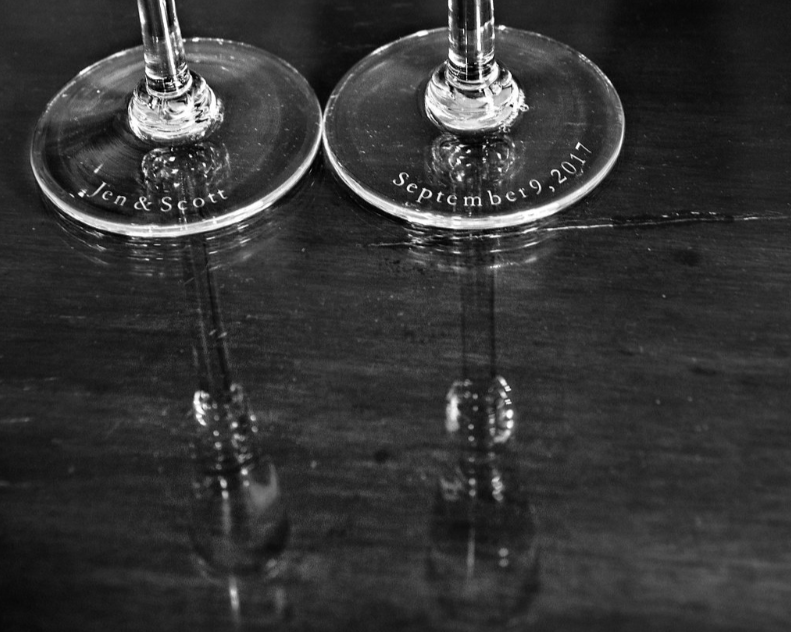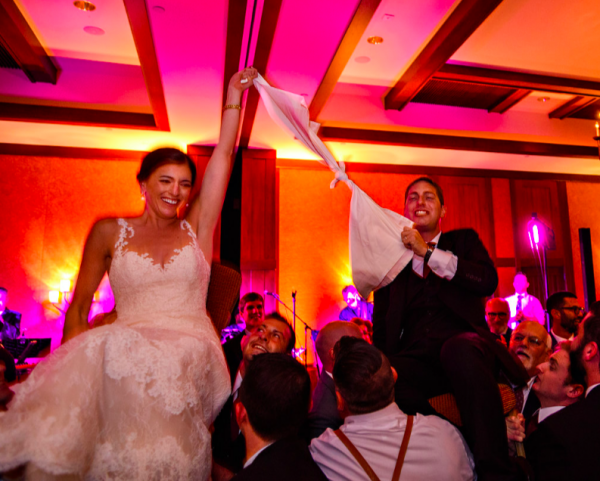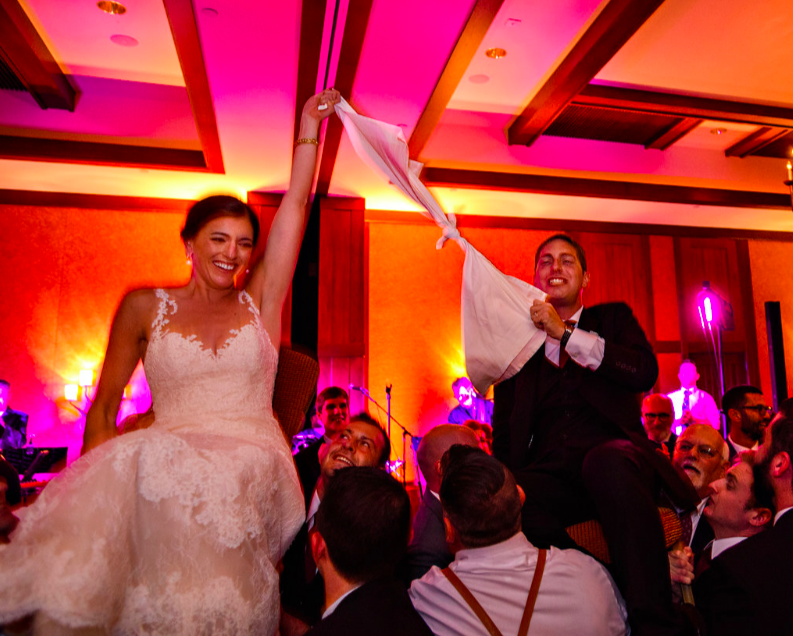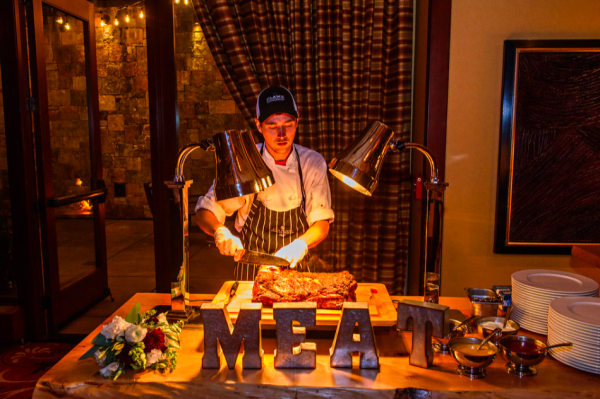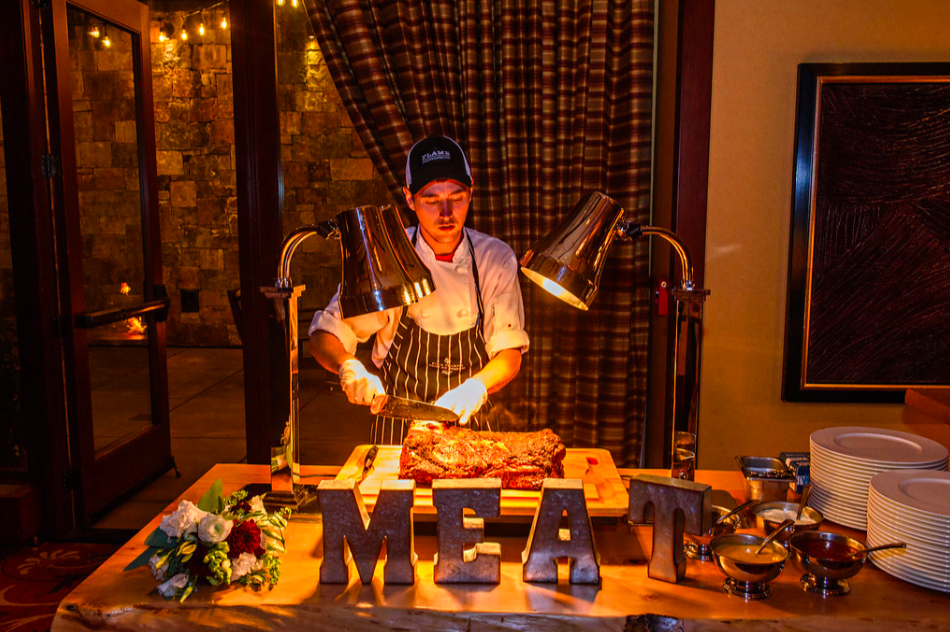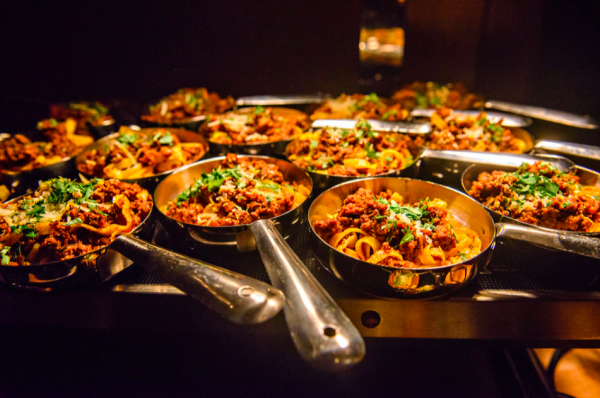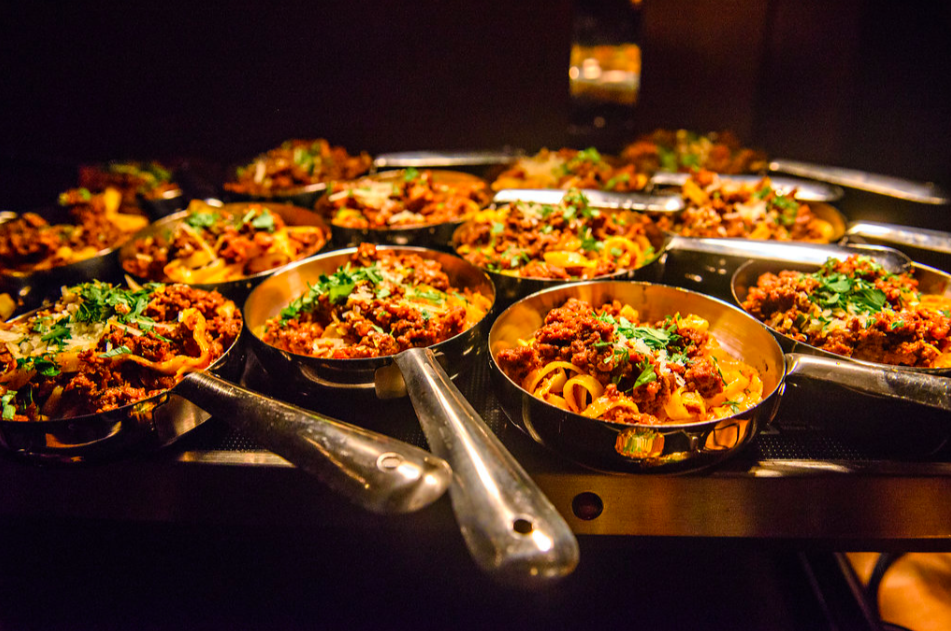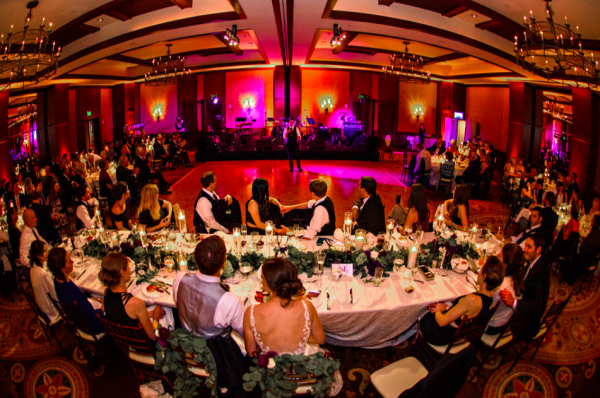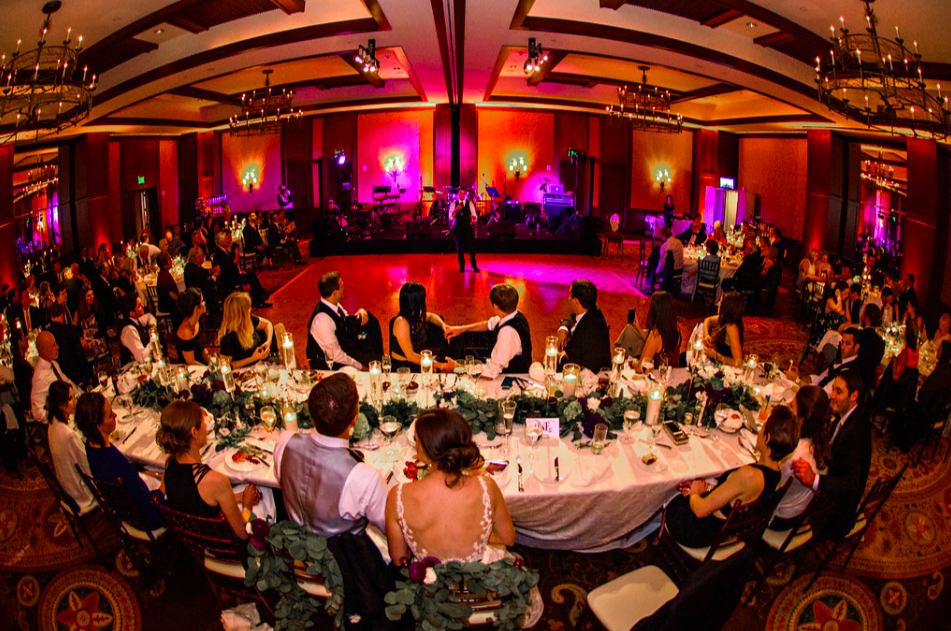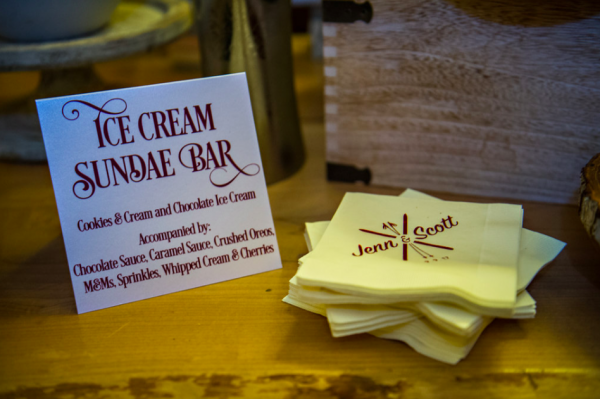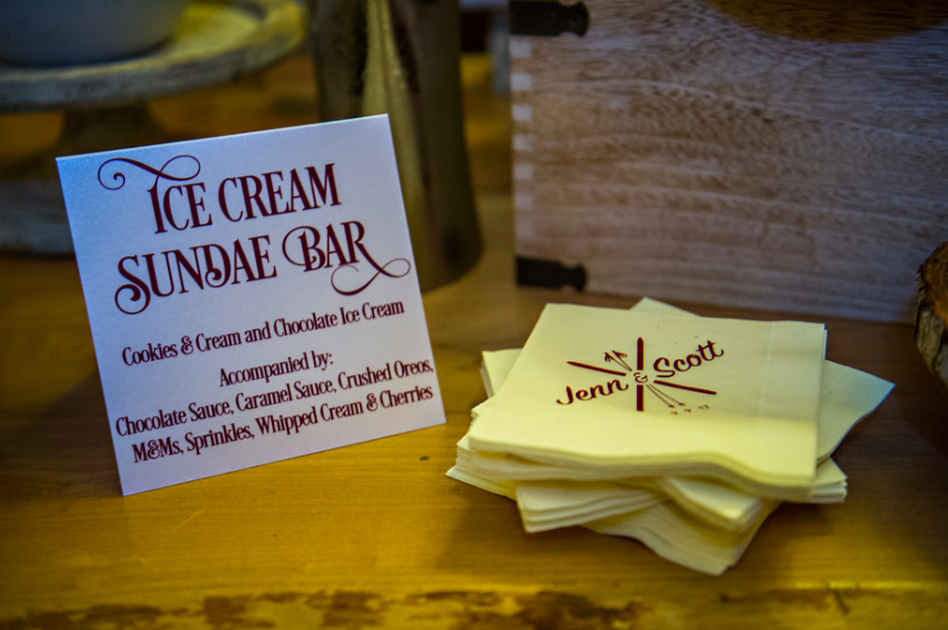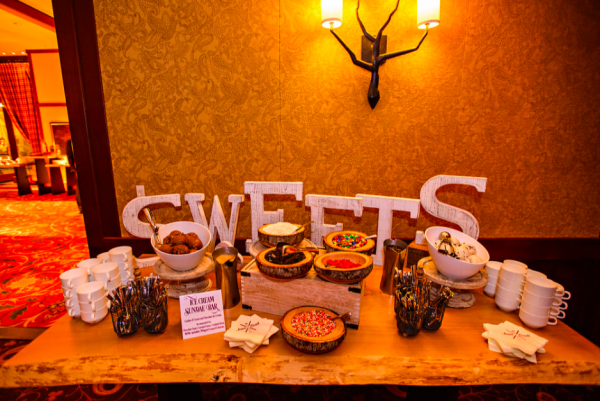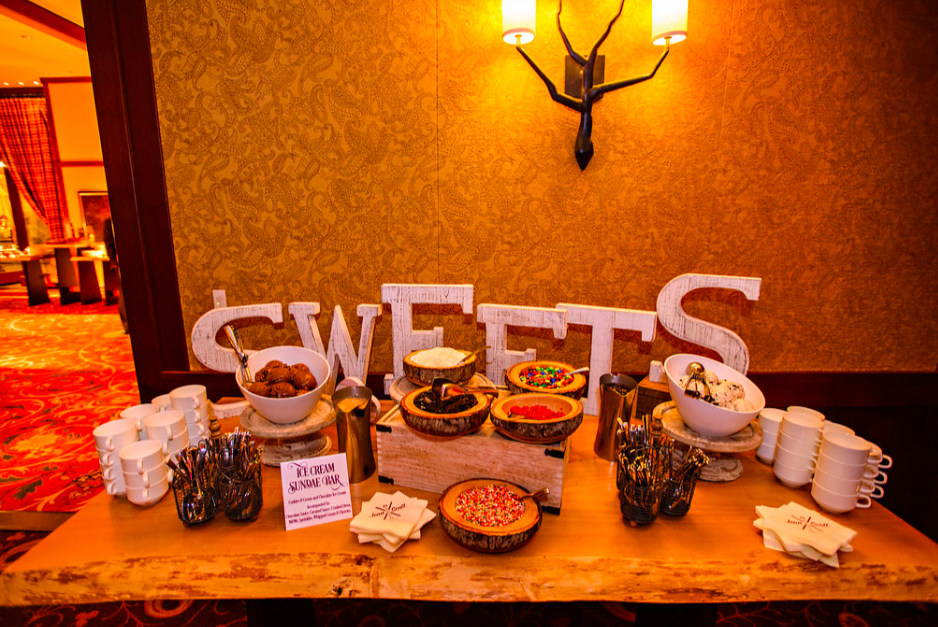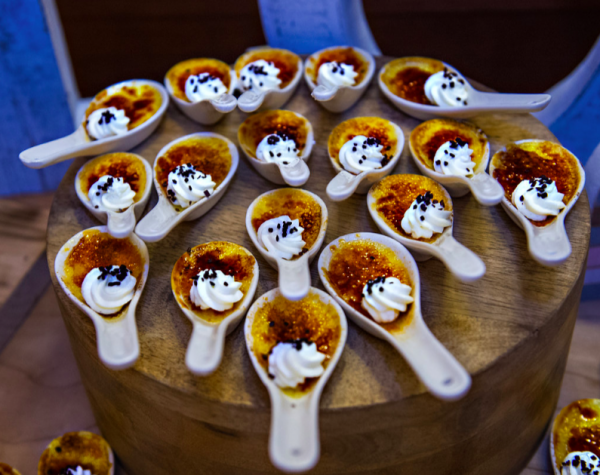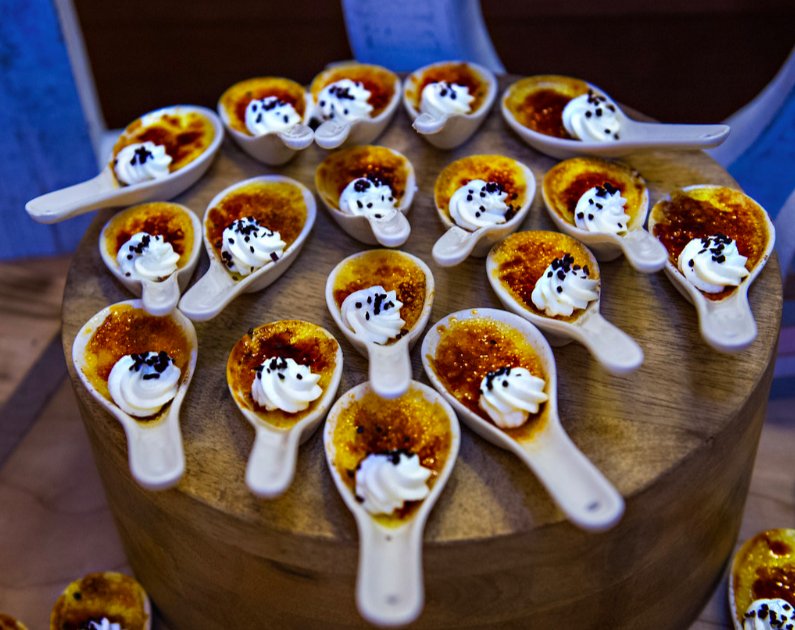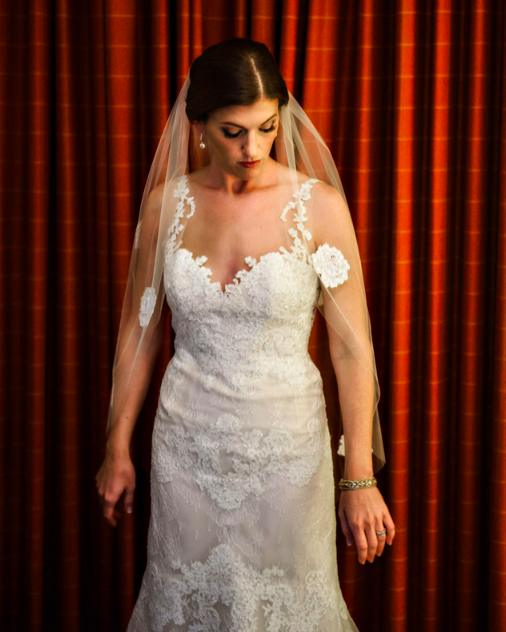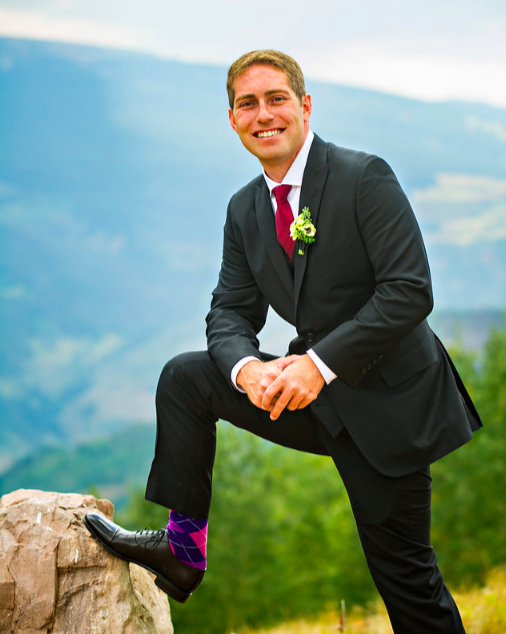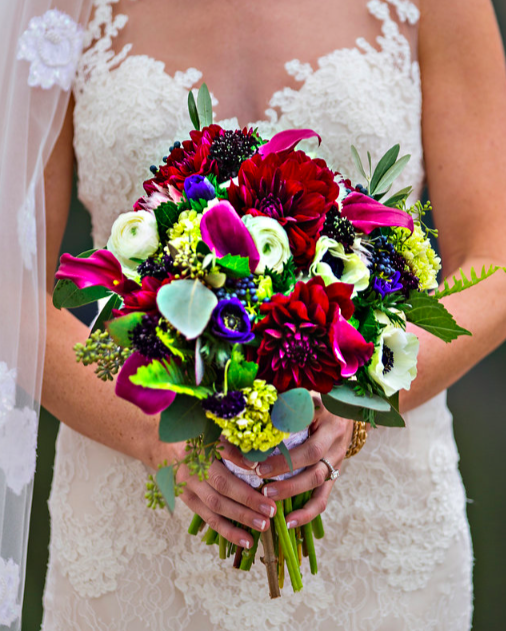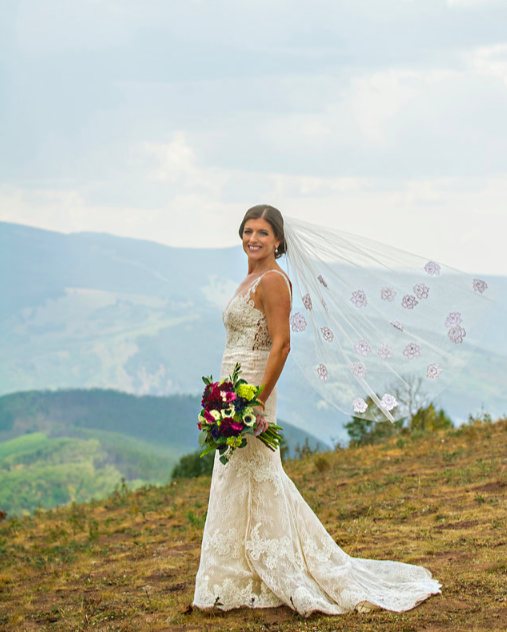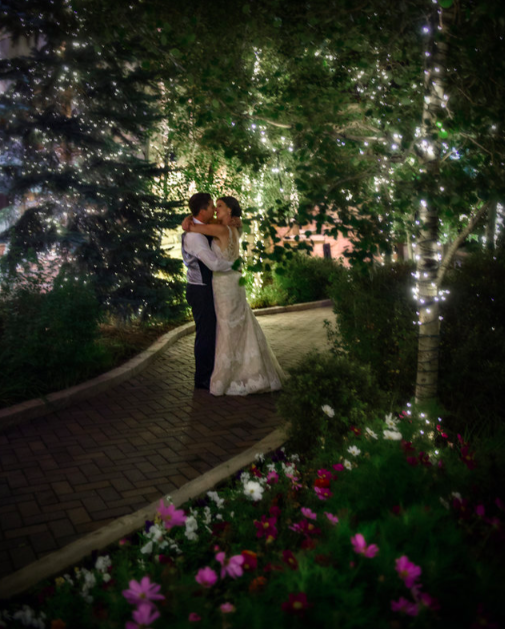 Vendors:
Venue and Catering: Four Seasons Vail
Photographer: Broxton Art
Invitations: Vera Wang
Escort Cards: The Daly Press
Floral: Petals and Pours
Band: The Rumour
Ceremony and Cocktail Hour Music: Noble Productions