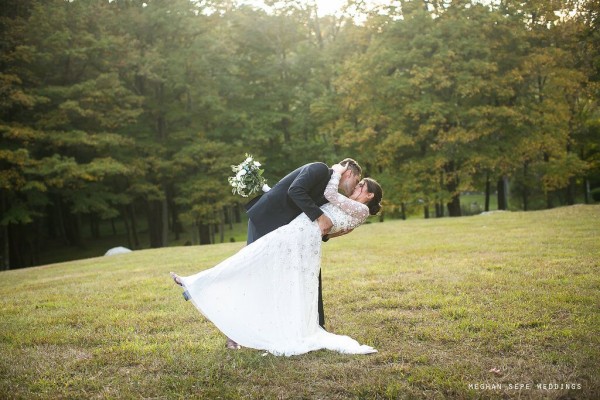 This gorgeous ranch owned by the Edelman family, located in Ridgefield, CT is where Emily was set on having her wedding from the beginning. The space has vast fields of grass, and beautiful trees and plants everywhere – they could easily turn this ranch into a wedding venue it is so perfect! Emily and Pat are animal and nature lovers, so the organic and natural decor was important to them. They are such sweet souls that we had the pleasure of working with.
On the wedding day, Emily got ready in the cozy cottage, and Pat was on the other side of the field in the pool house, getting ready with his guys and his best man, Sherman, the giant and adorable black fur ball. Emily usually is bare faced and all natural when it comes to her make up and hair (and still ever so stunning), so seeing her for the first time all 'glammed' up in her ornate dress was breathtaking, and I'm sure Pat agrees with us! Emily and her bridesmaids all wore exclusive Sam Edelman shoes, courtesy of her uncle.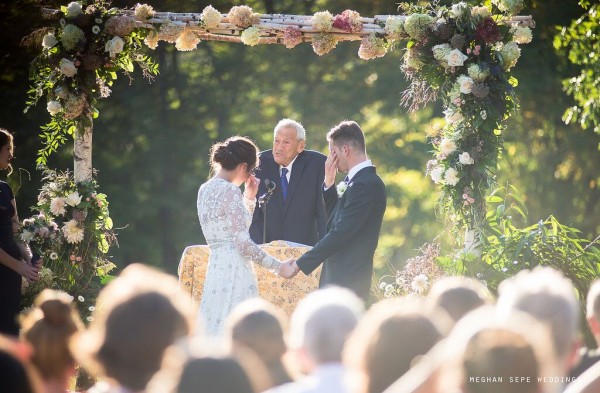 The set up for this 250 person wedding was intense, due to the fact that there was no traditional wedding catering team. This wedding was fully fed by food trucks! As guests arrived, they grabbed a drink, mingled a bit, and then walked up to the ceremony site at the top of a hill. The ceremony arch was full of floral and greenery; we were truly blown away at the amazing work by Valley Forge Flowers. After a ceremony filled with tears, laughter, and love ended, the guests proceeded to cocktail hour on the lawn while Emily and Pat took some pictures together.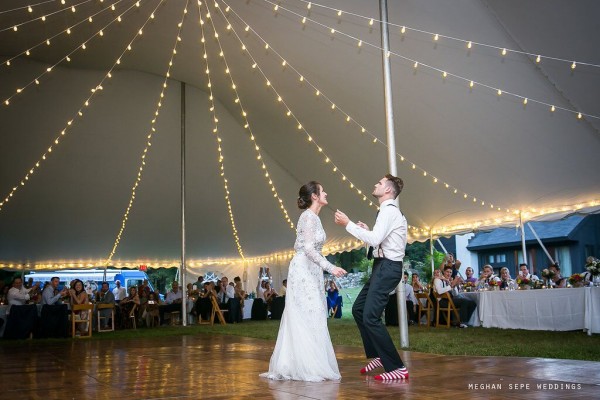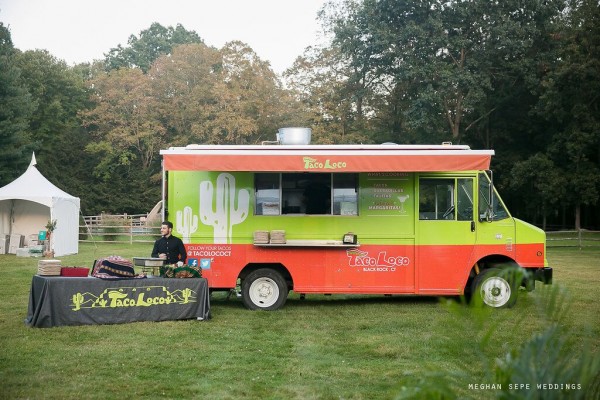 The reception began with Emily and Pat being introduced and going straight into their first dance. This was no ordinary first dance though. If you've ever seen the movie Pulp Fiction, you know of the Jack Rabbit Twist contest. Well, they reenacted this for their first dance, and their guests LOVED it. They are such fun people, a traditional first dance just didn't make the cut! After a few songs filled with dancing and the Hora, the guests slowly filtered outside to grab their food from the food trucks. There were two options, Mexican (delicious tacos) and American (hot dogs and hamburgers). Guests danced all night to the wonderful Hank Lane Band, and guests enjoyed as much as they wanted from both trucks. Later in the night a cupcake truck came for dessert, in addition to churros and some extra late night snacks!
Enjoy these fabulous pictures by Meghan Sepe Photography!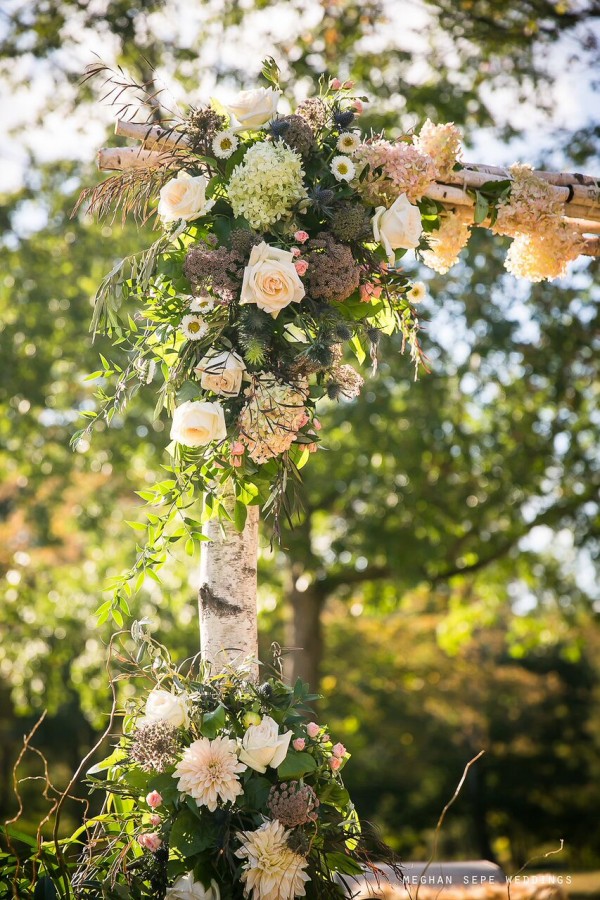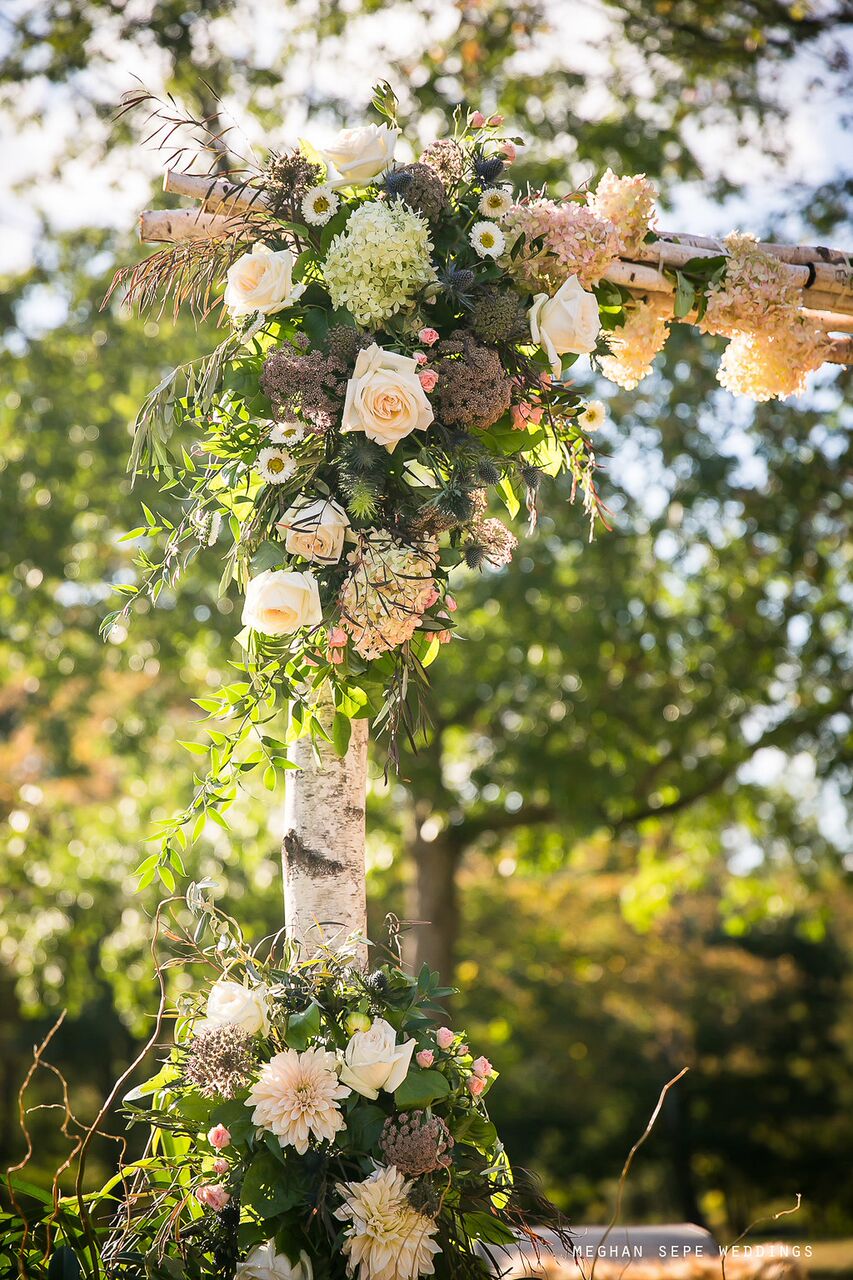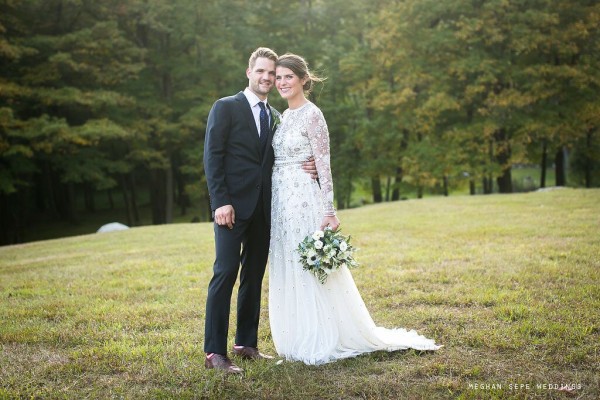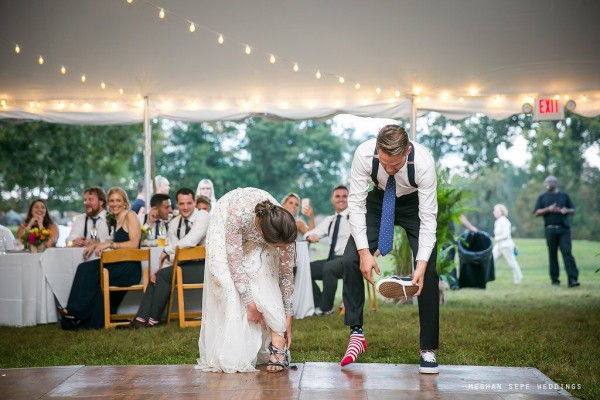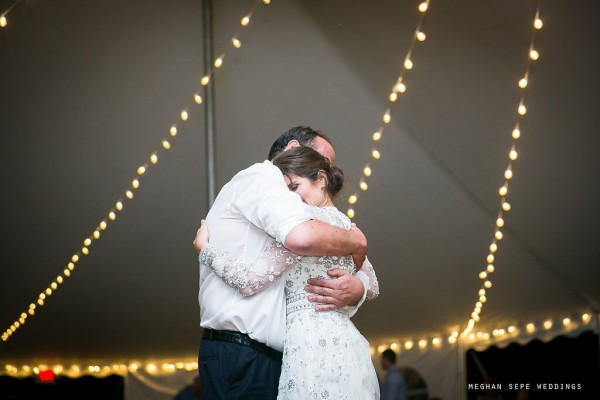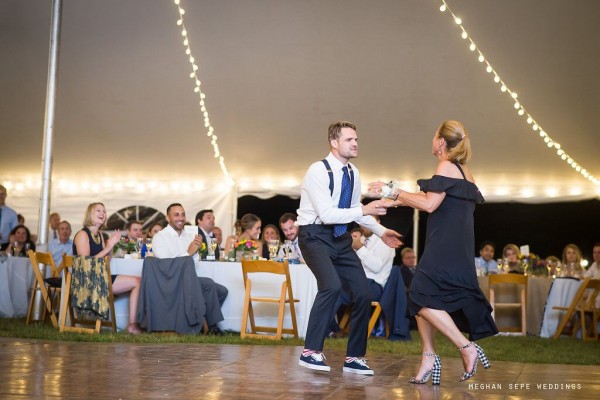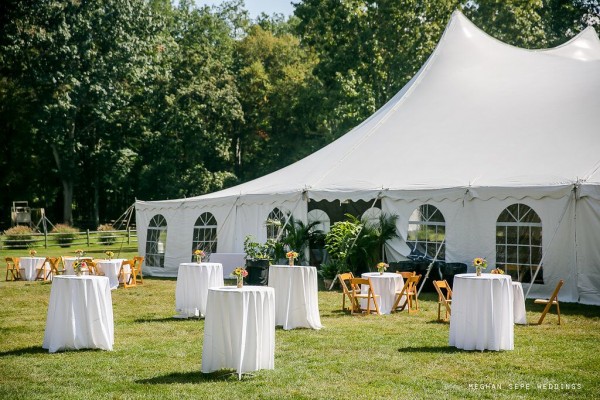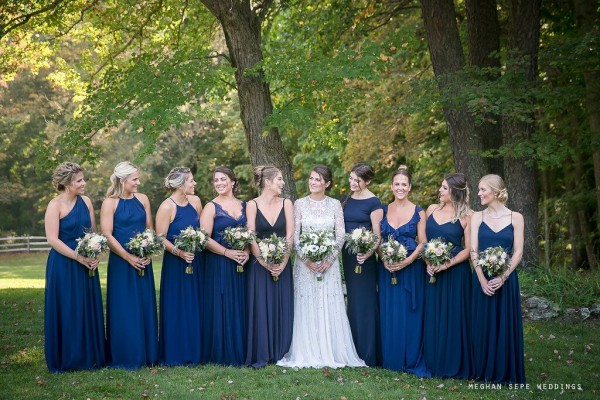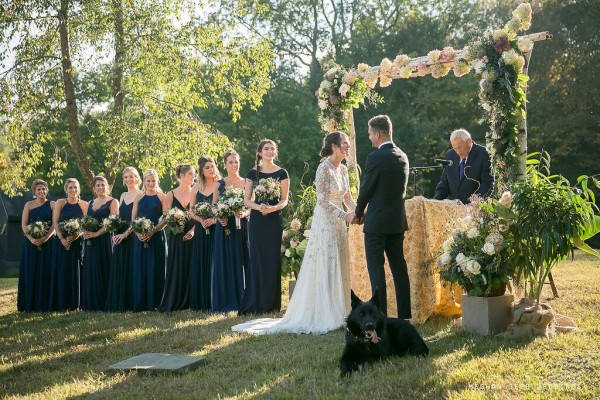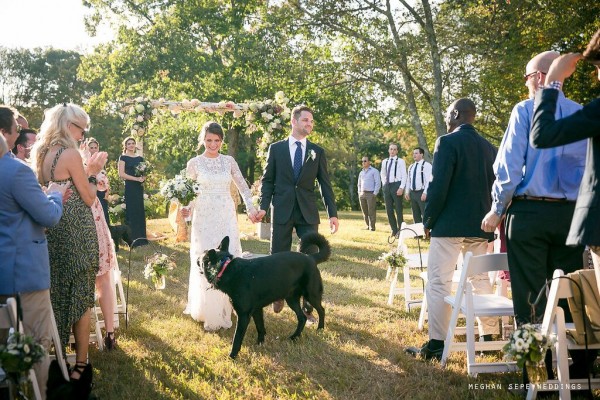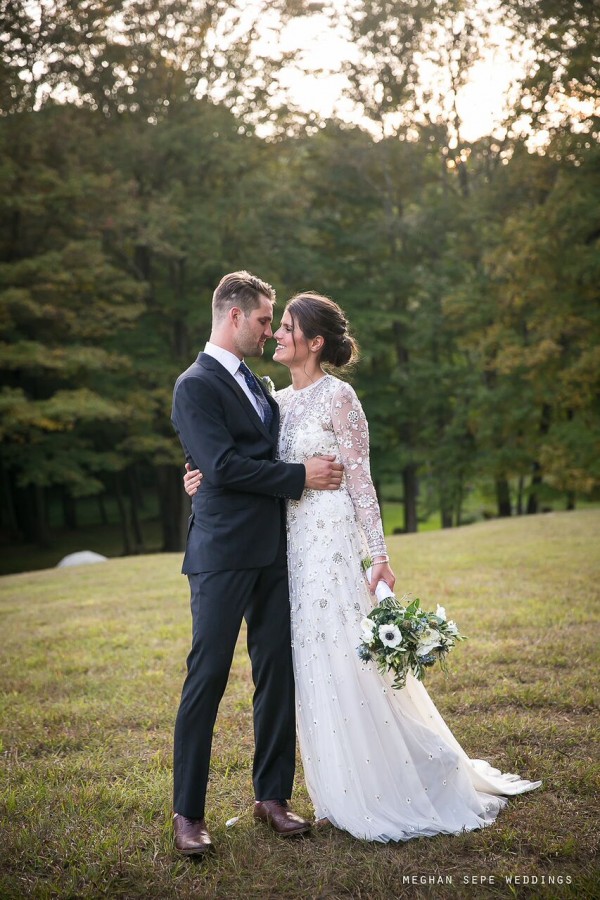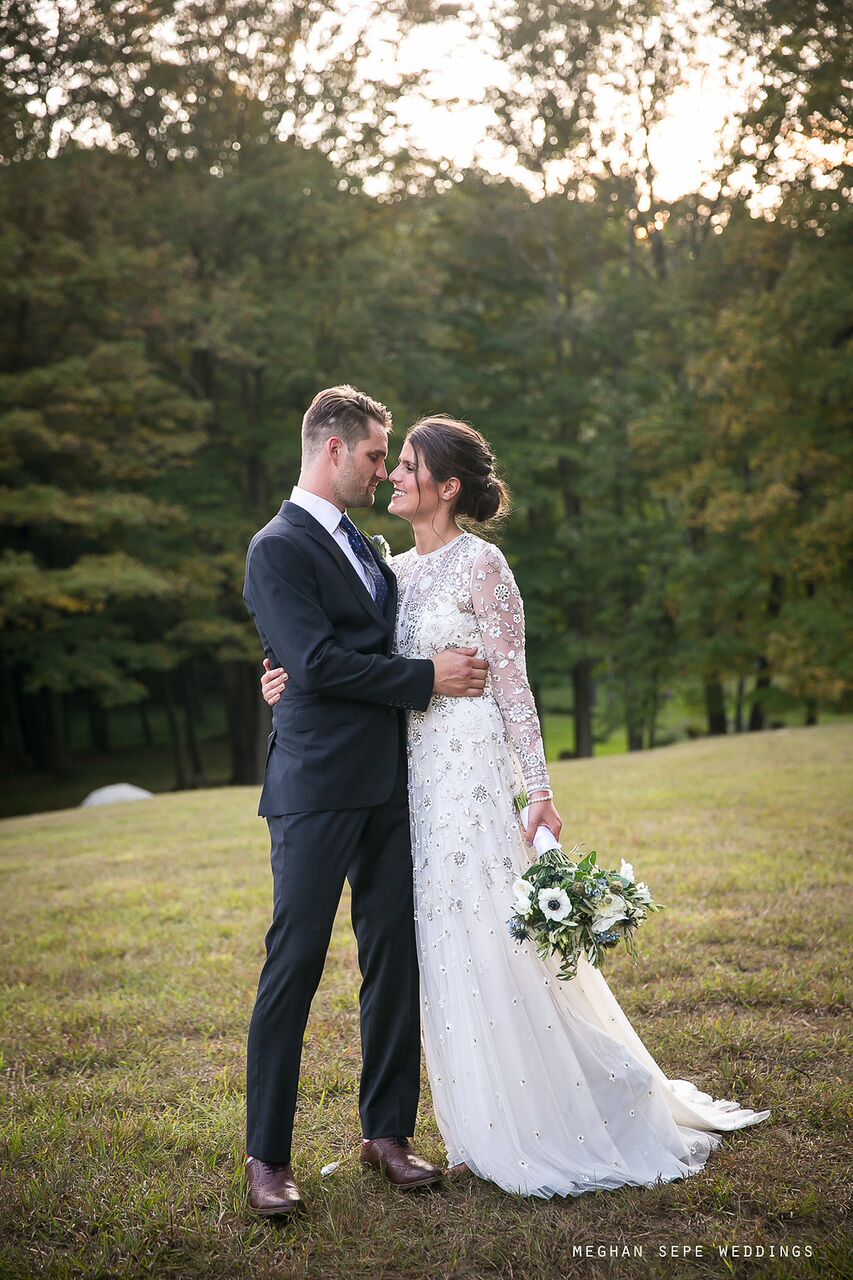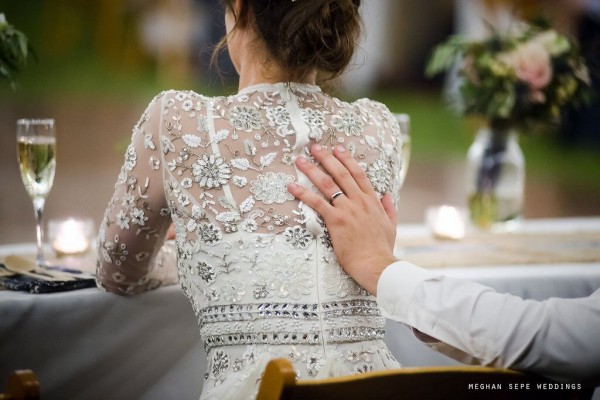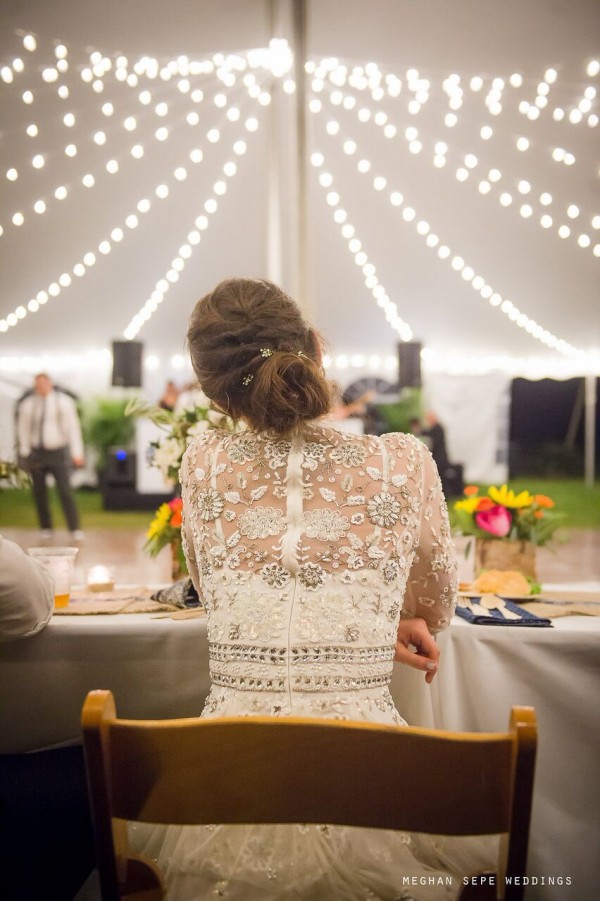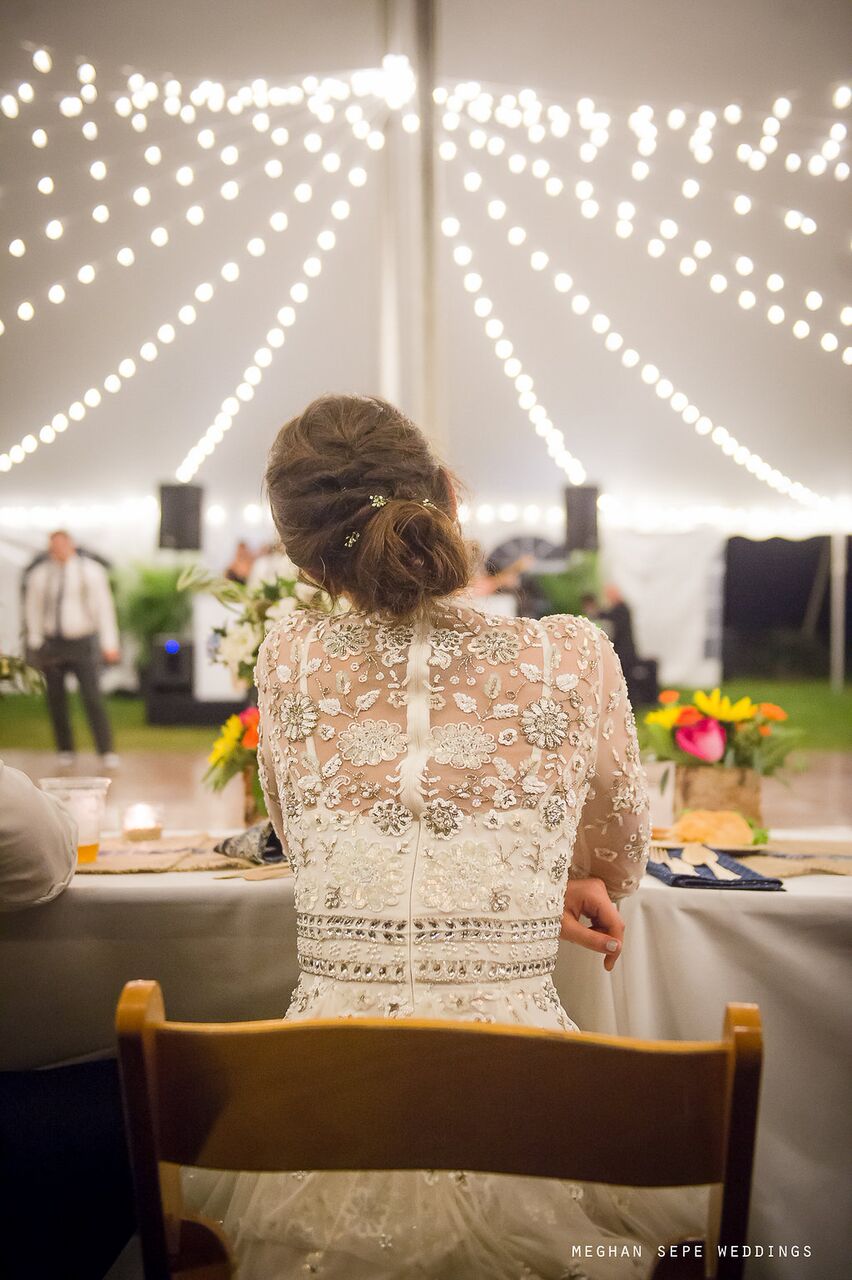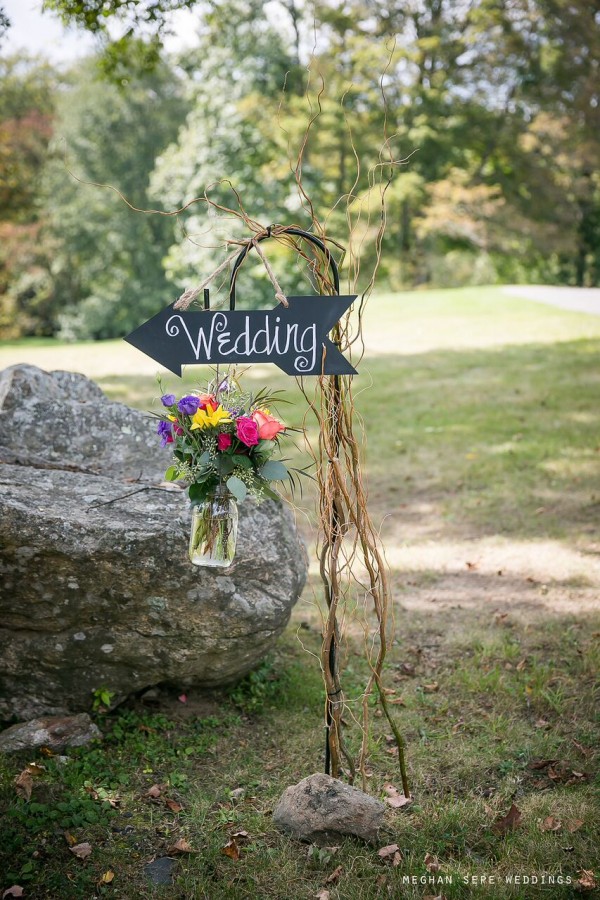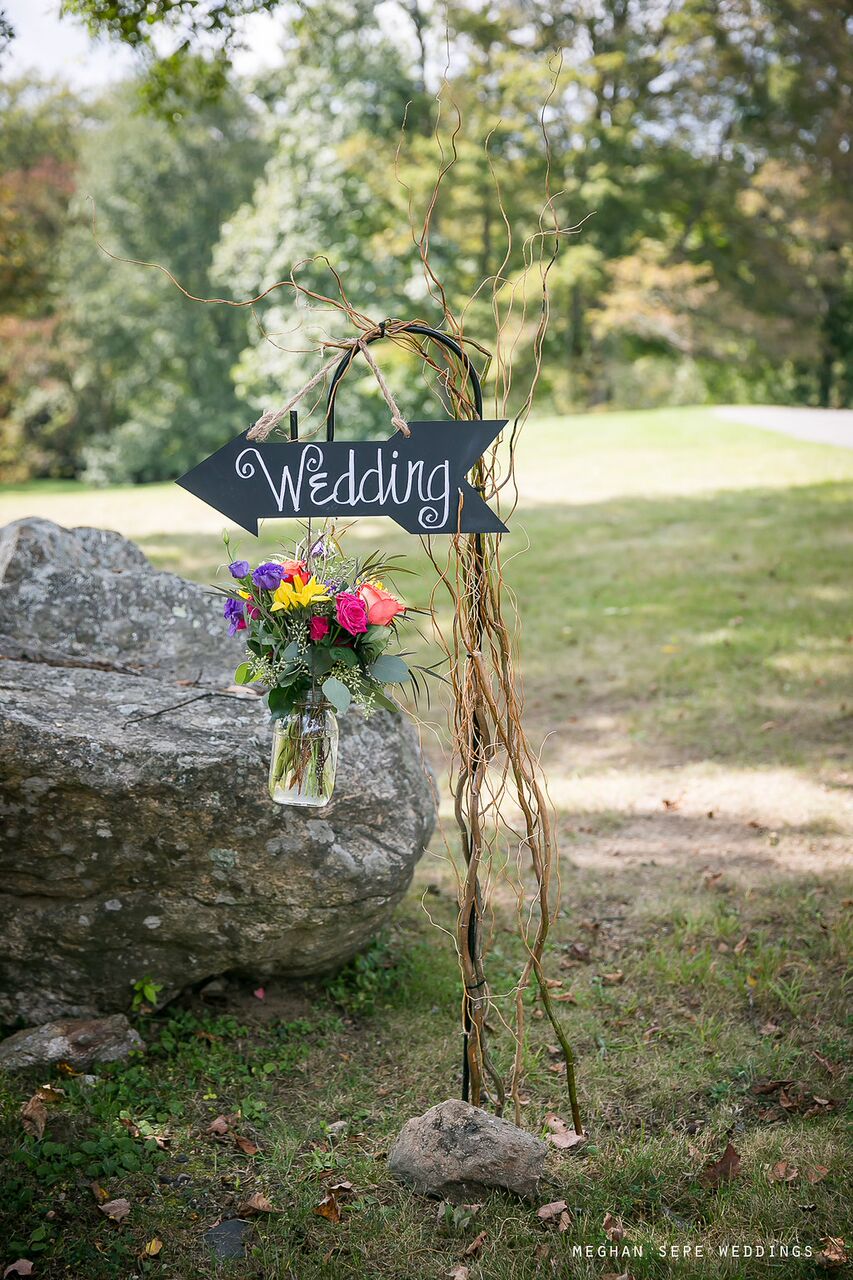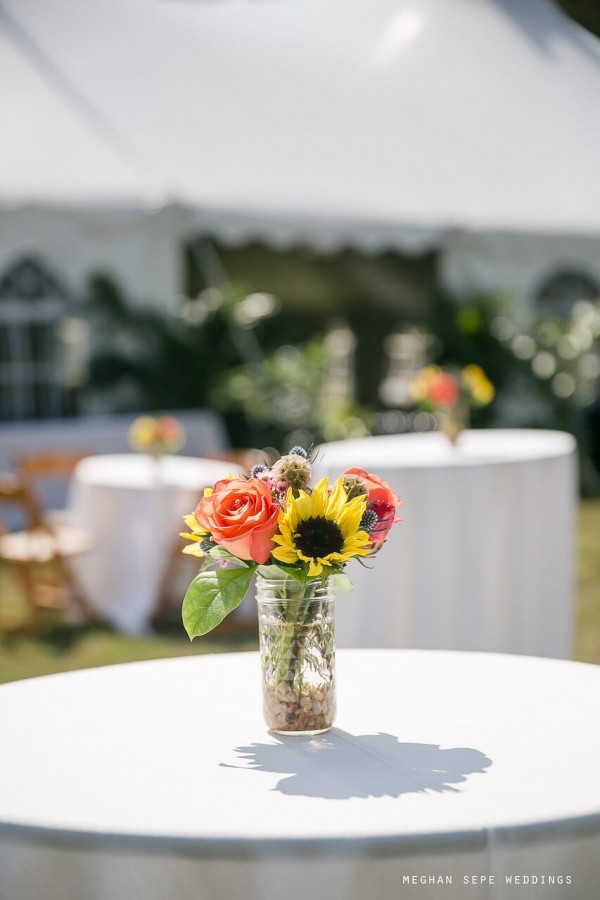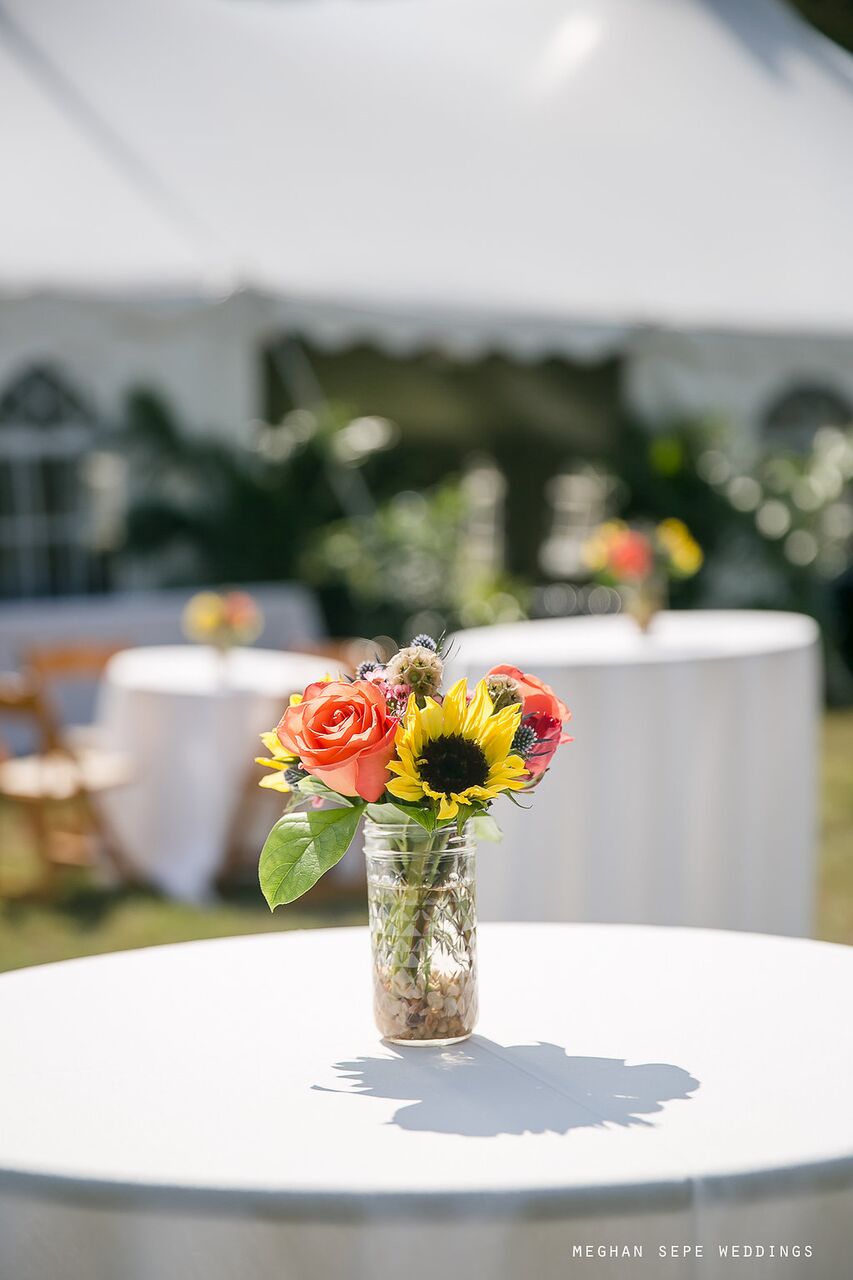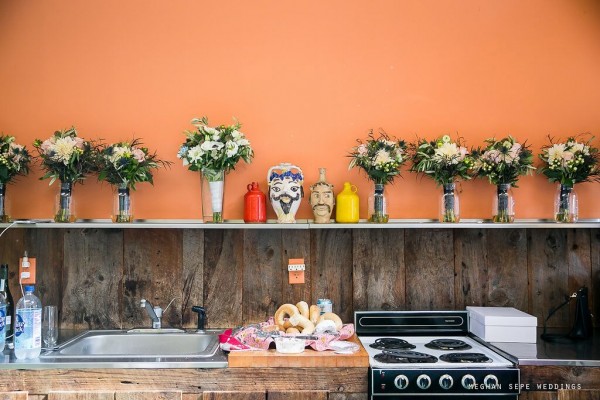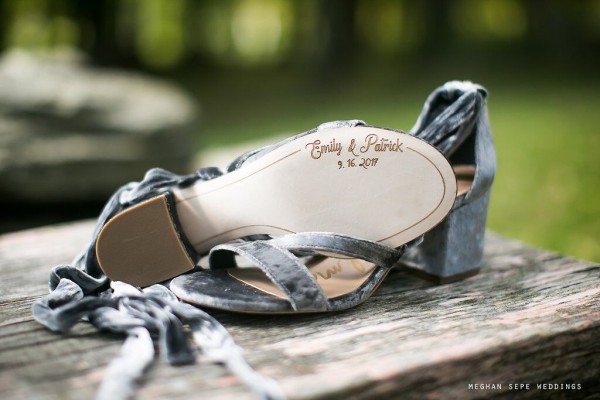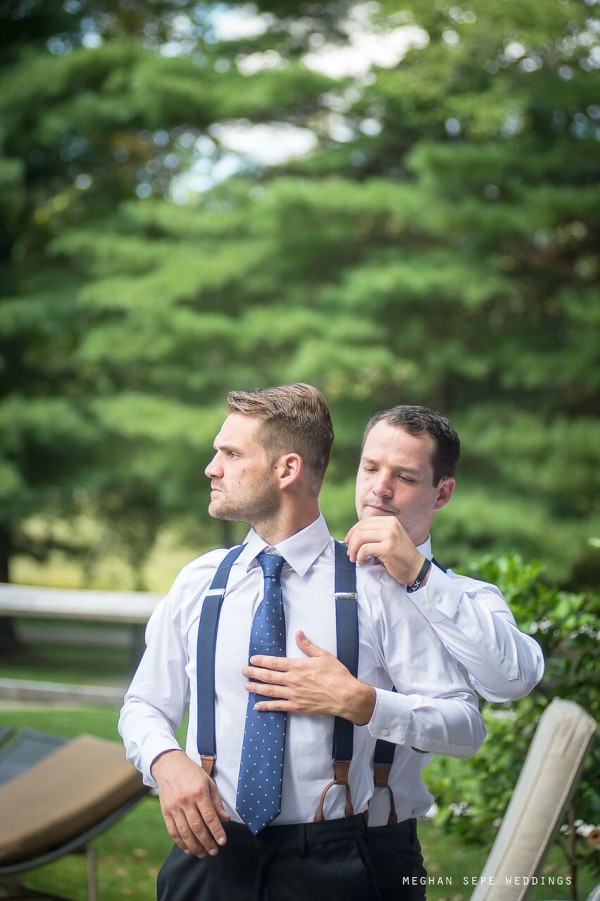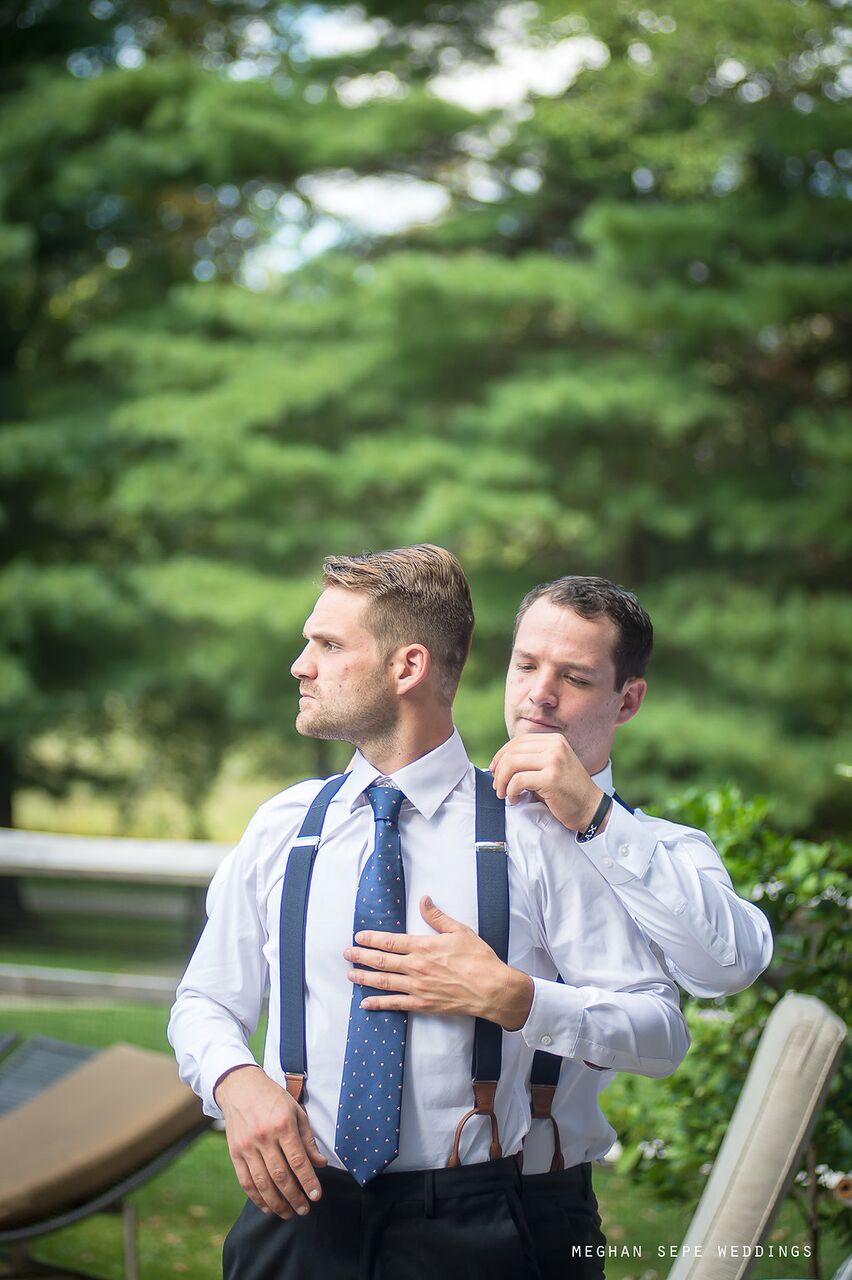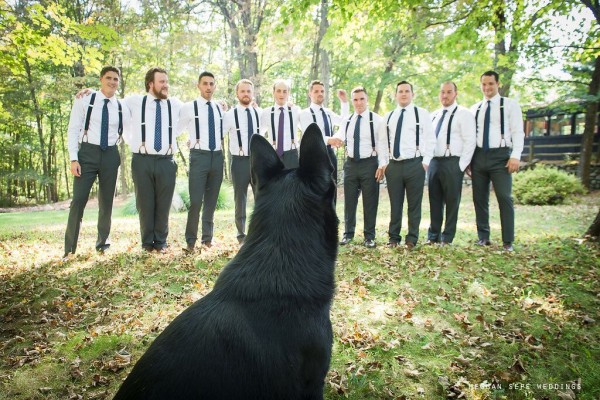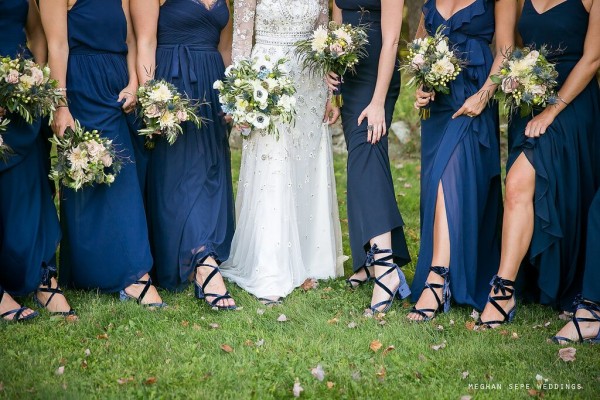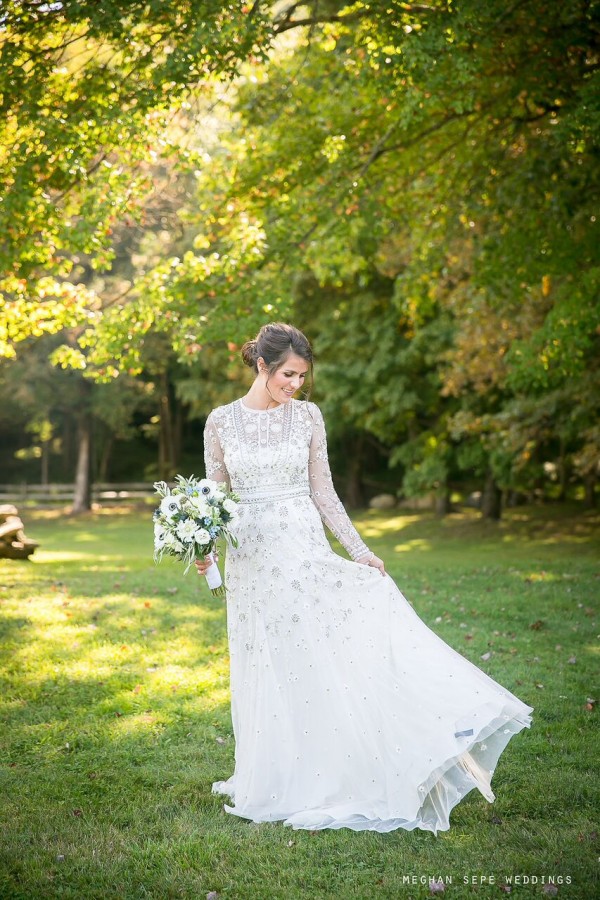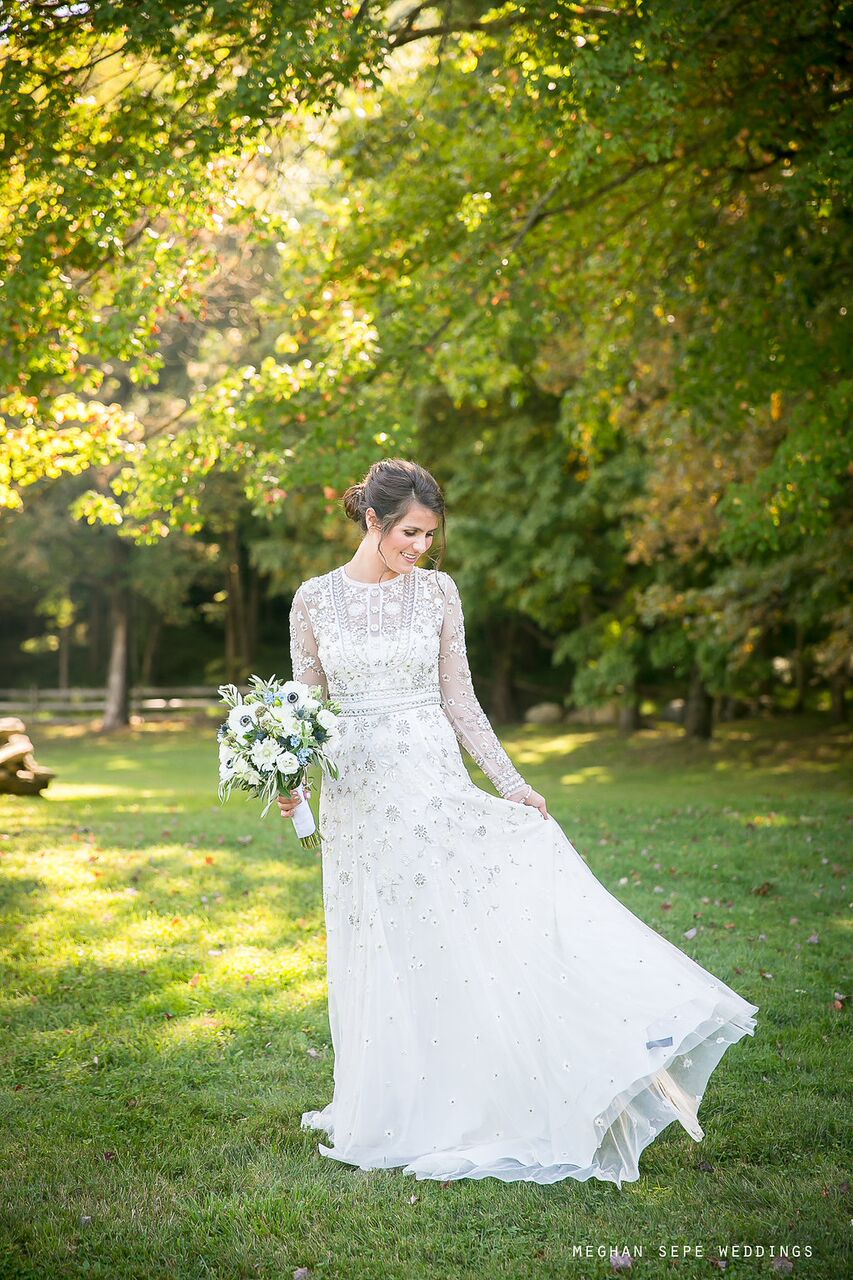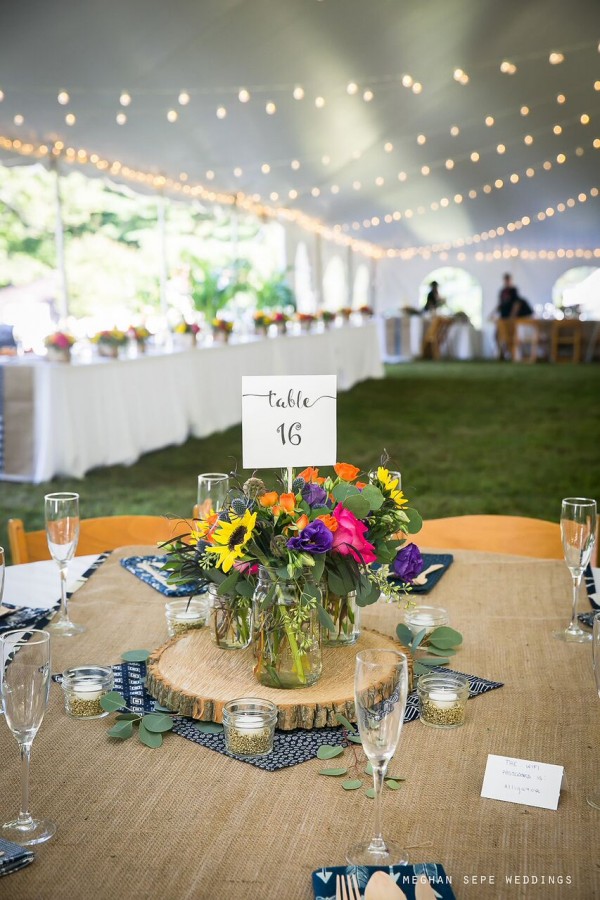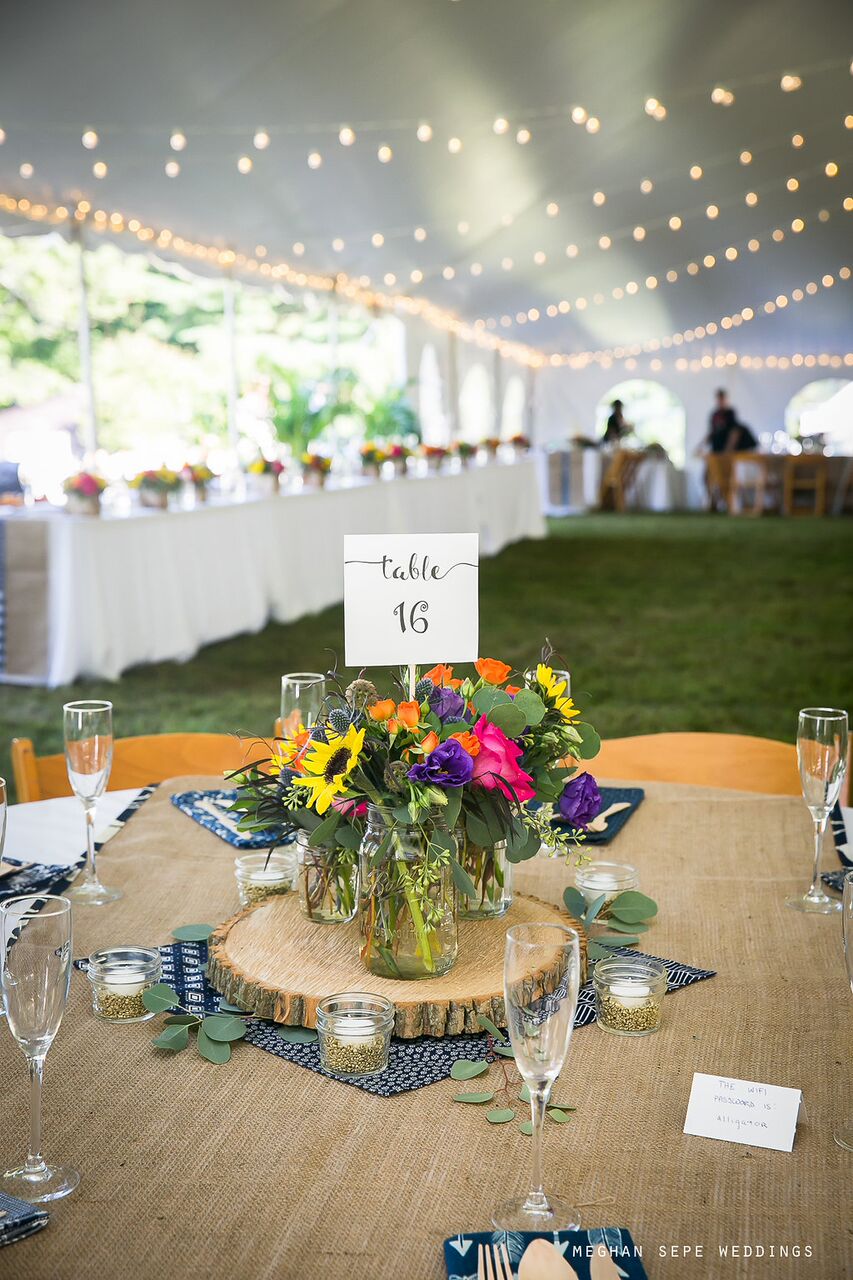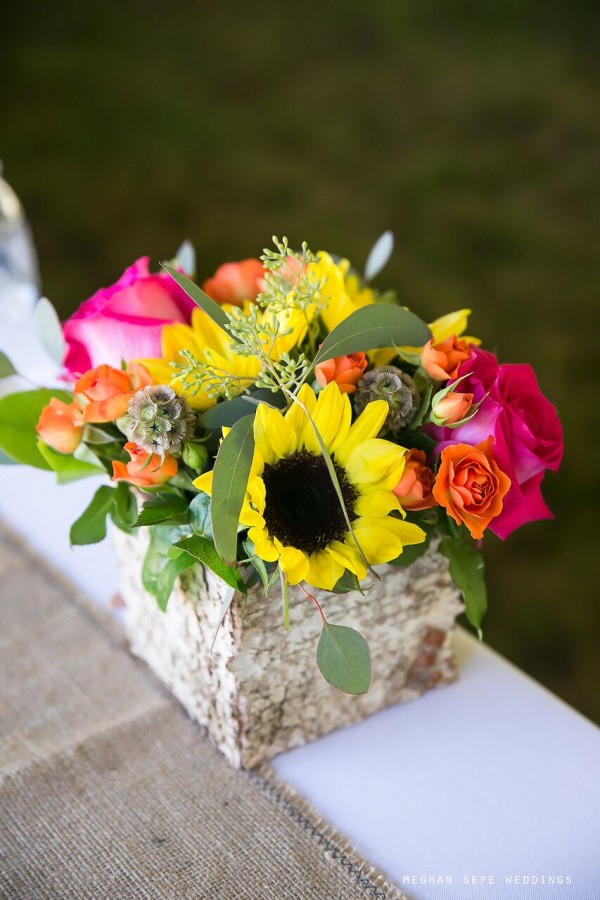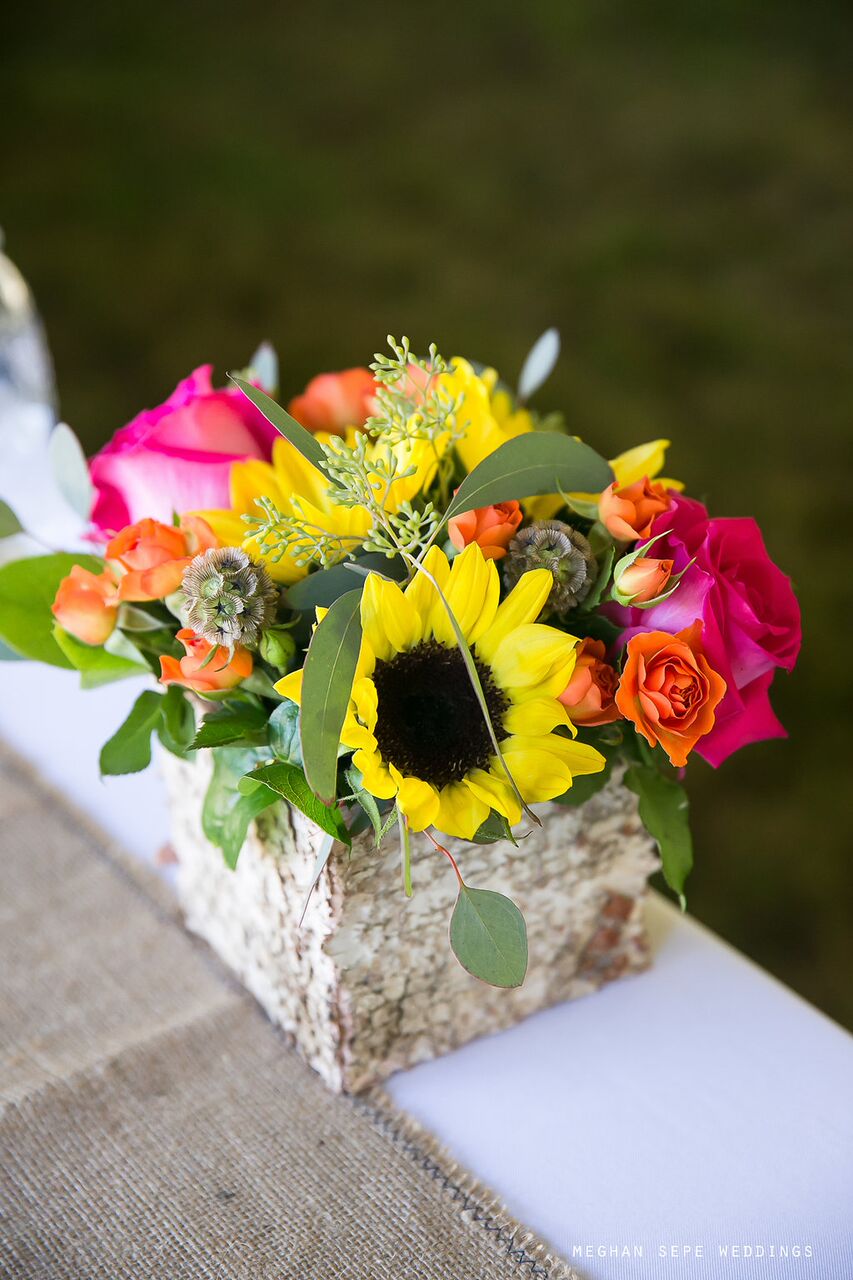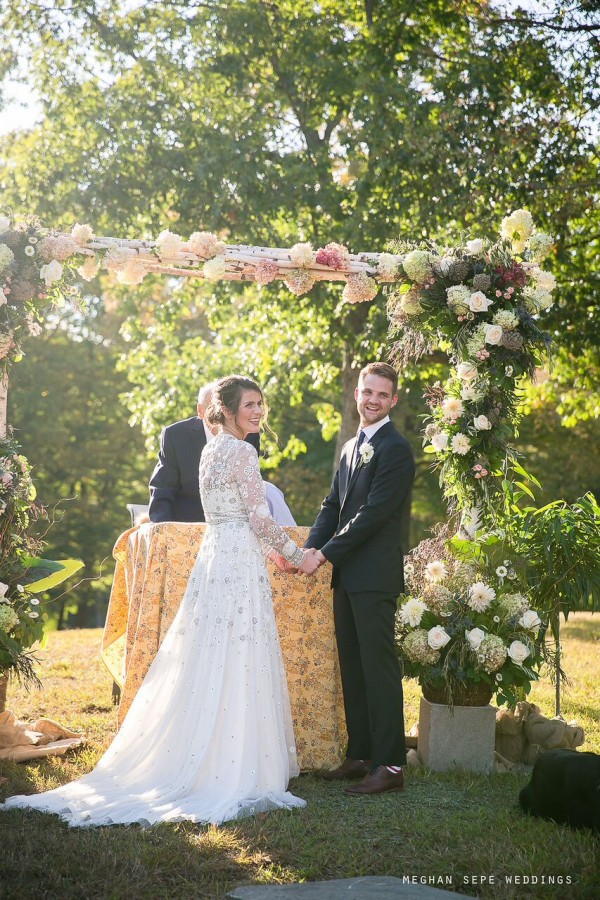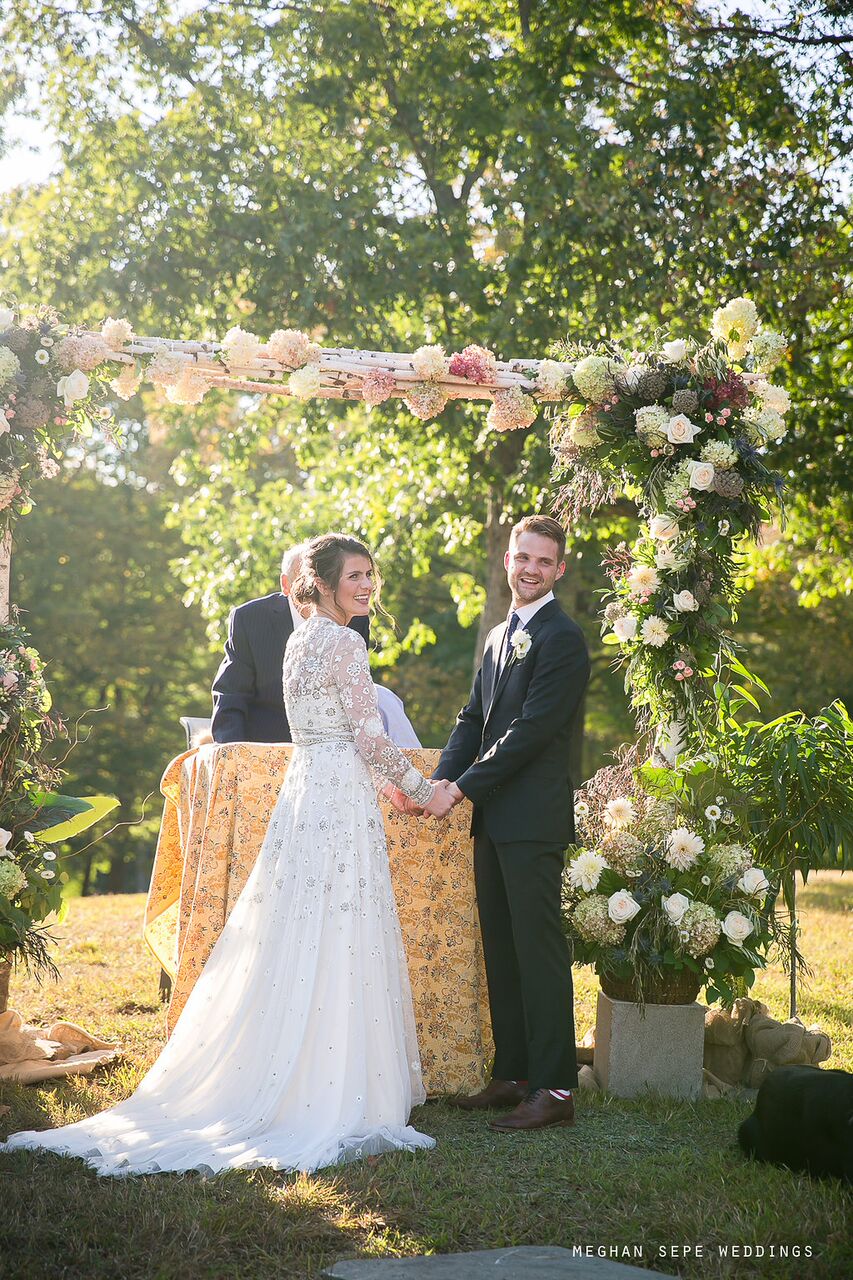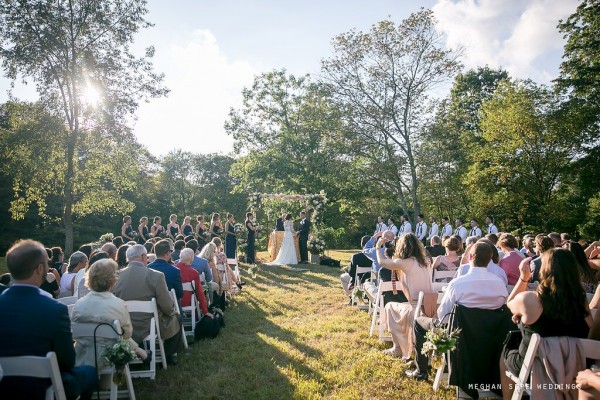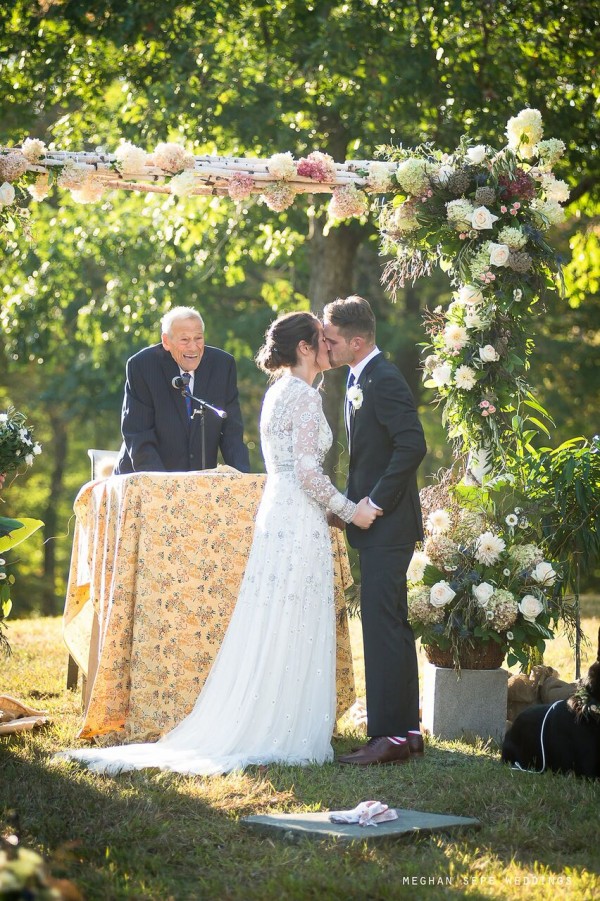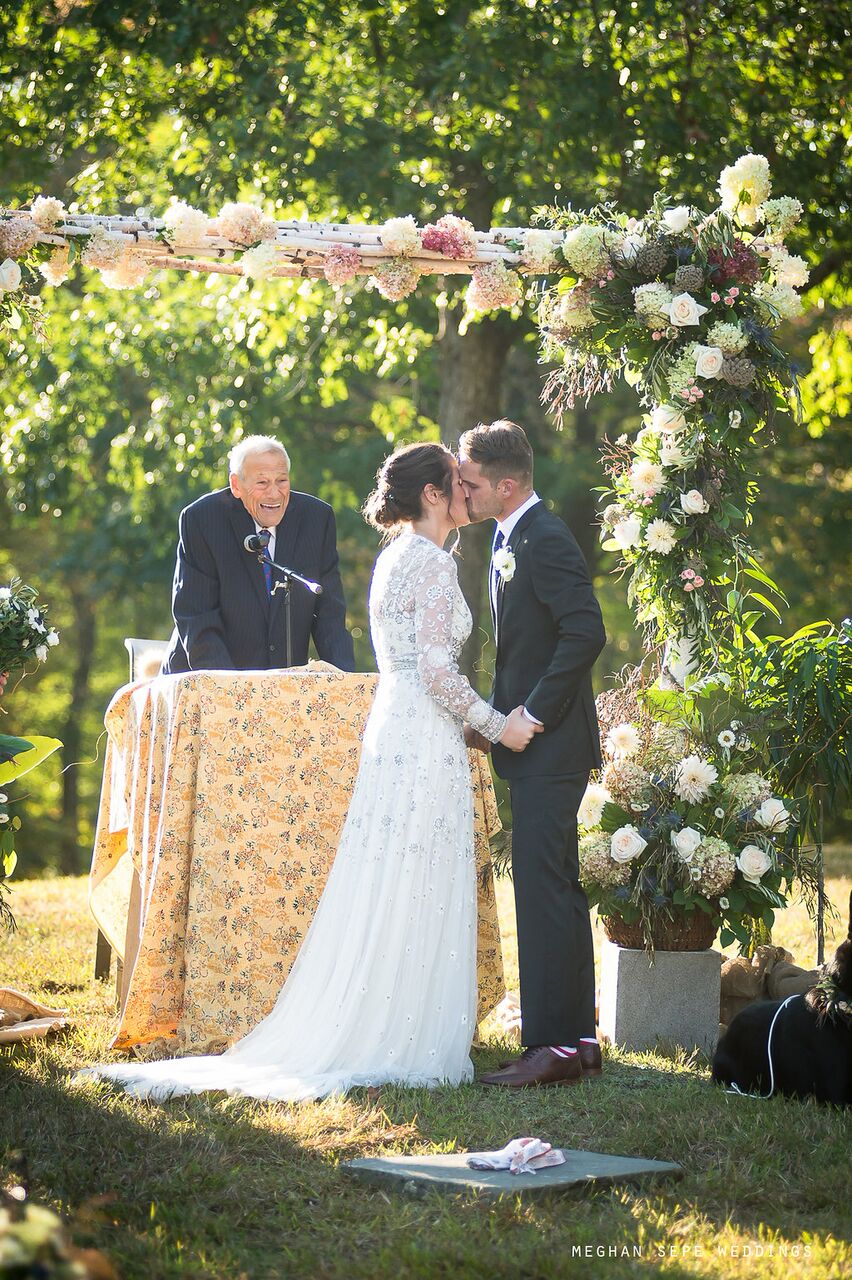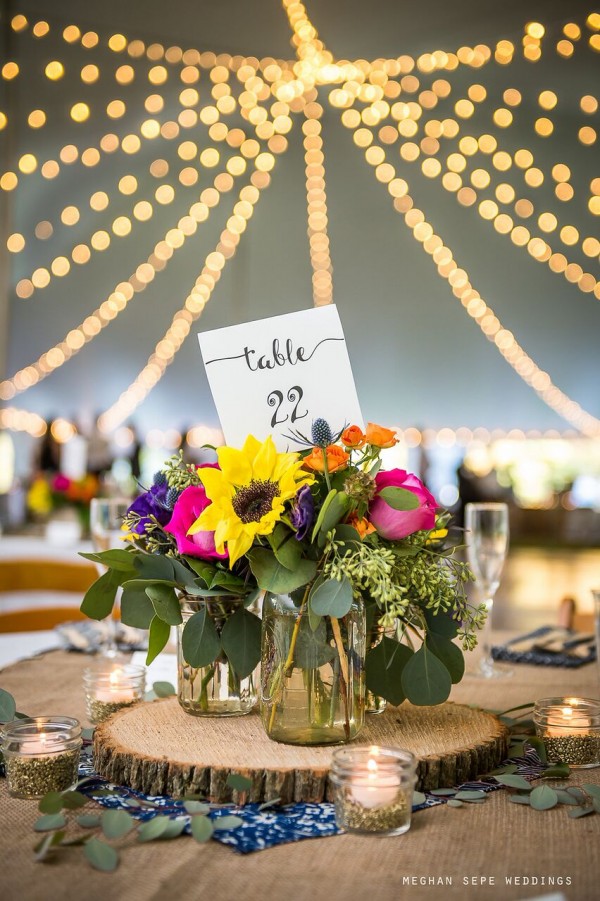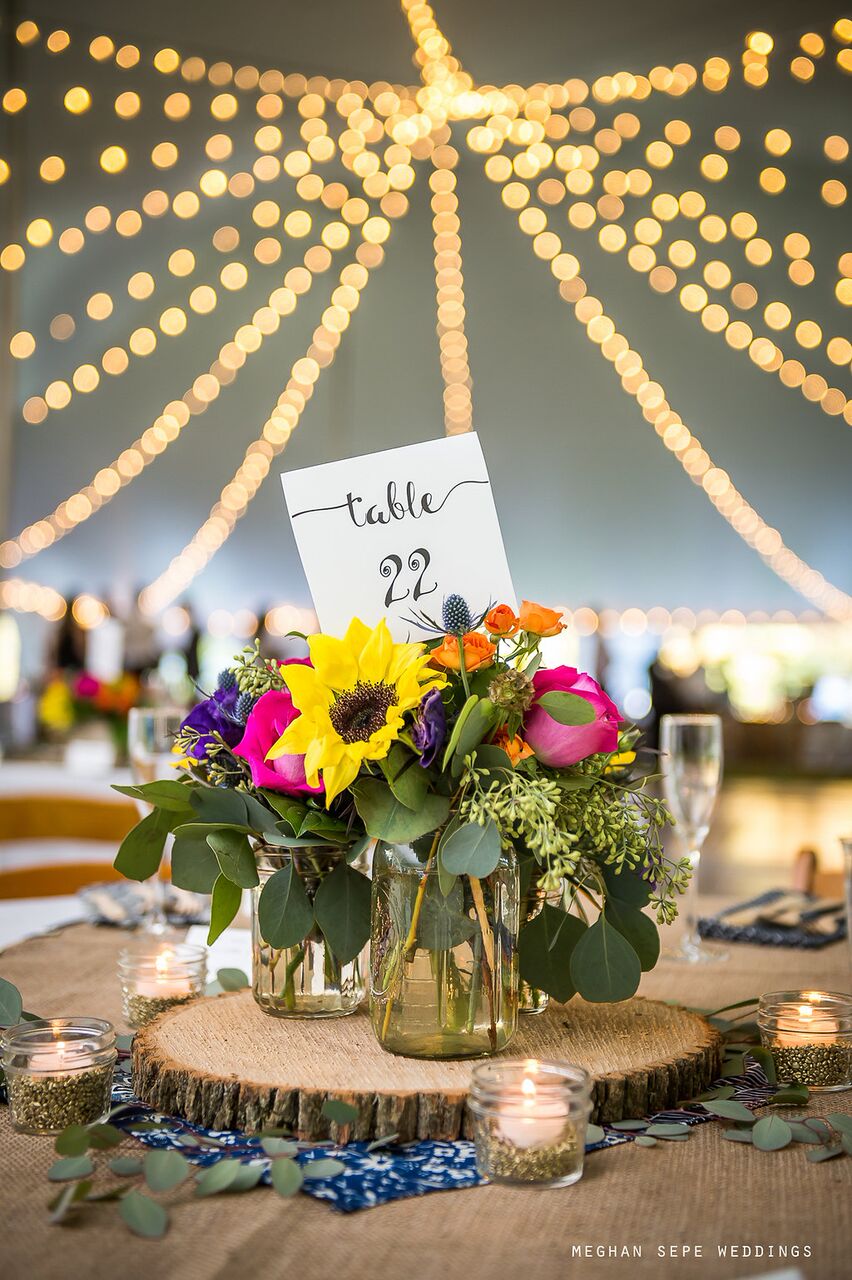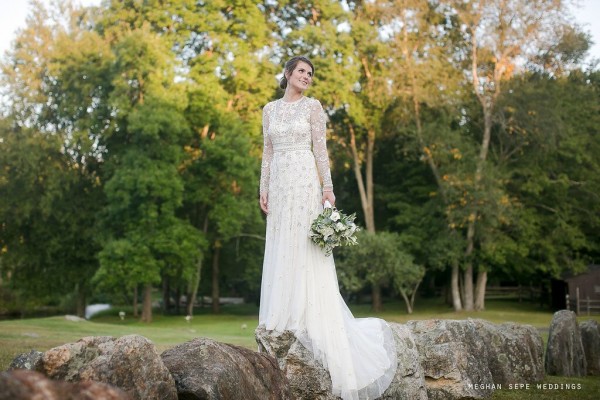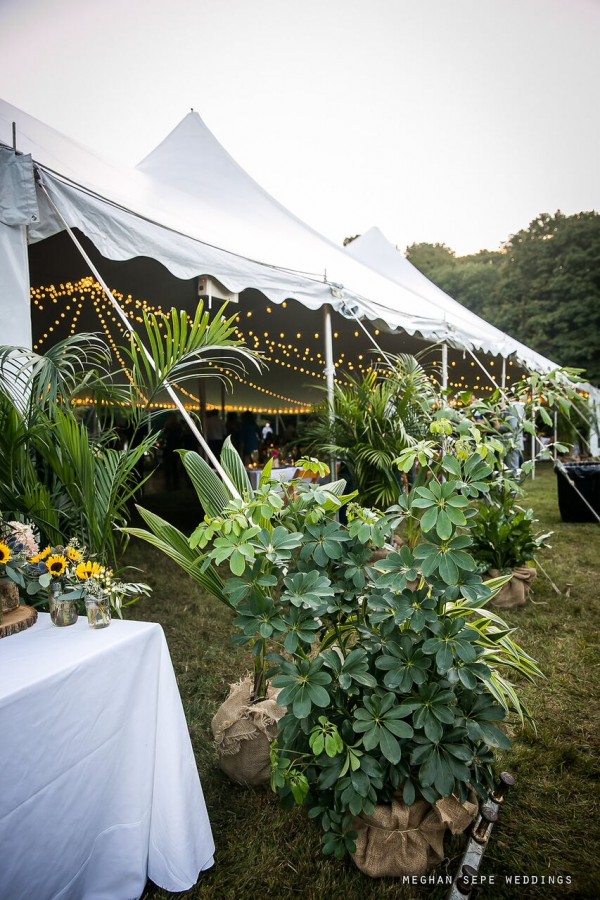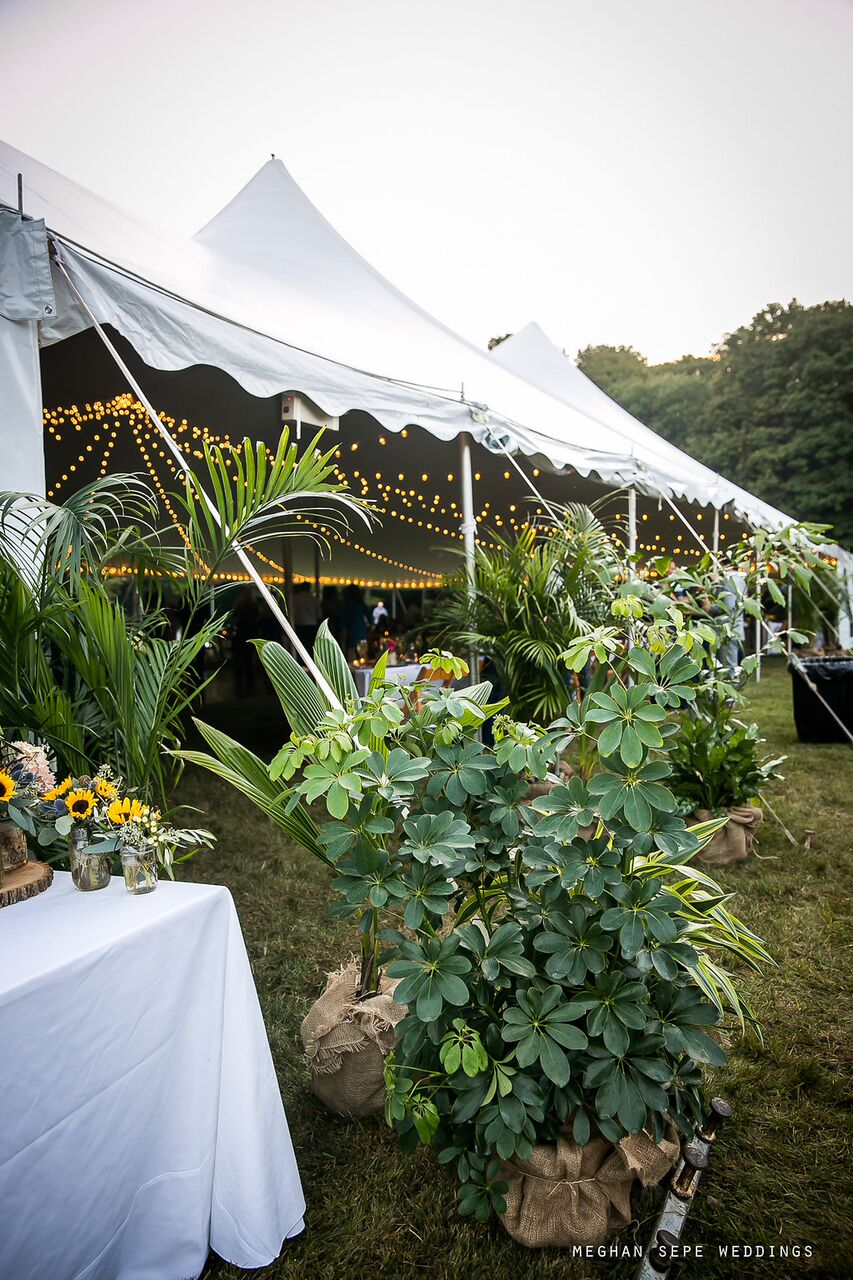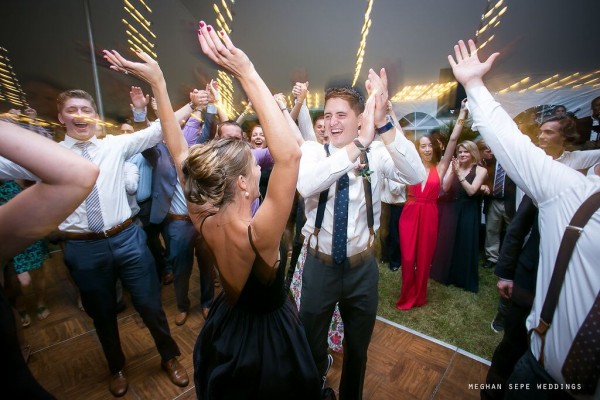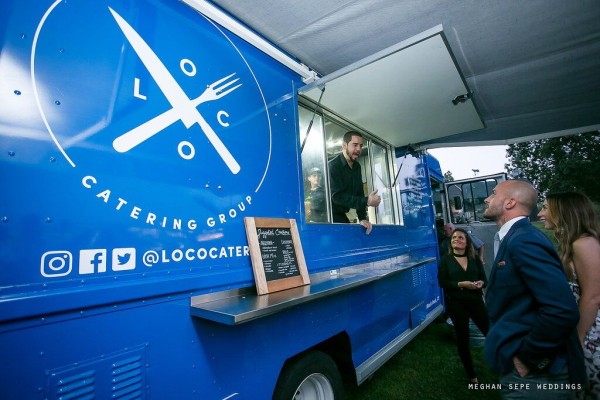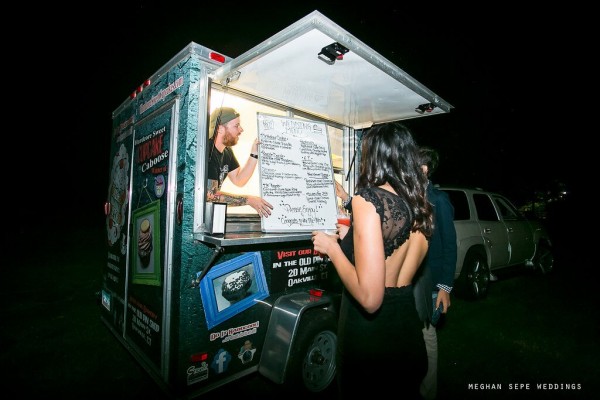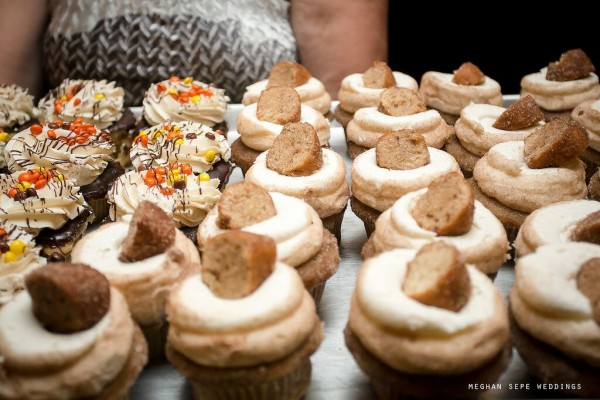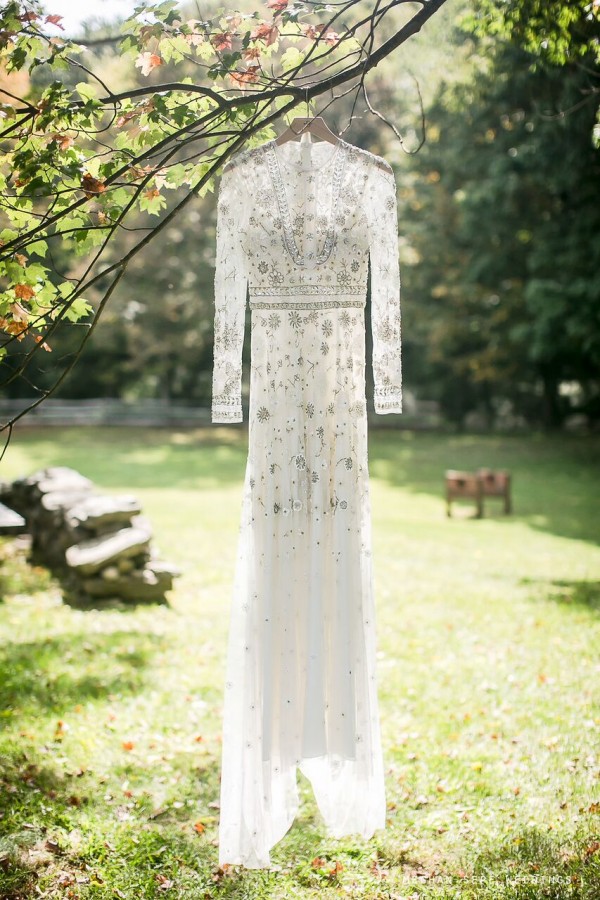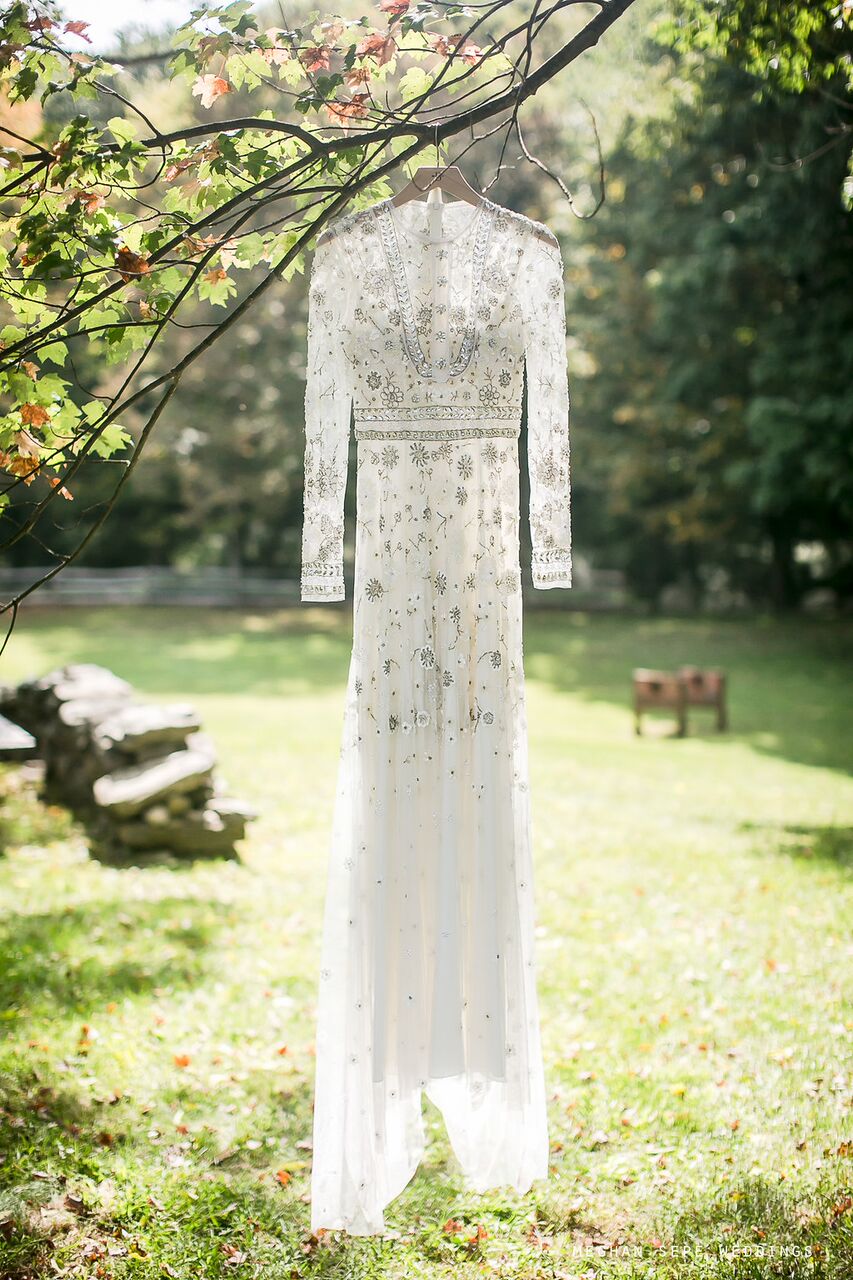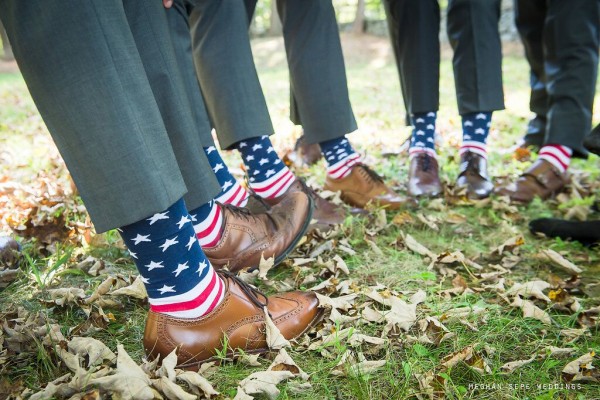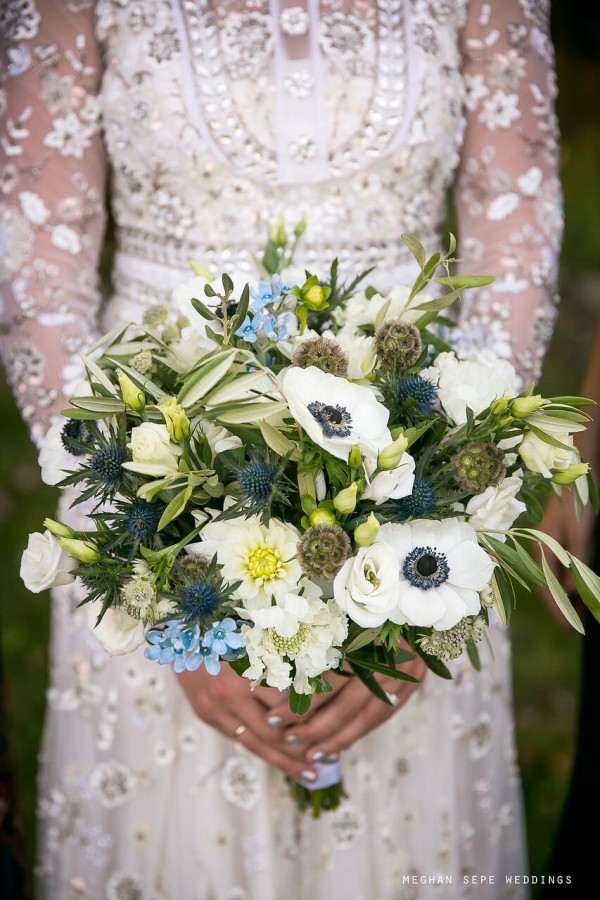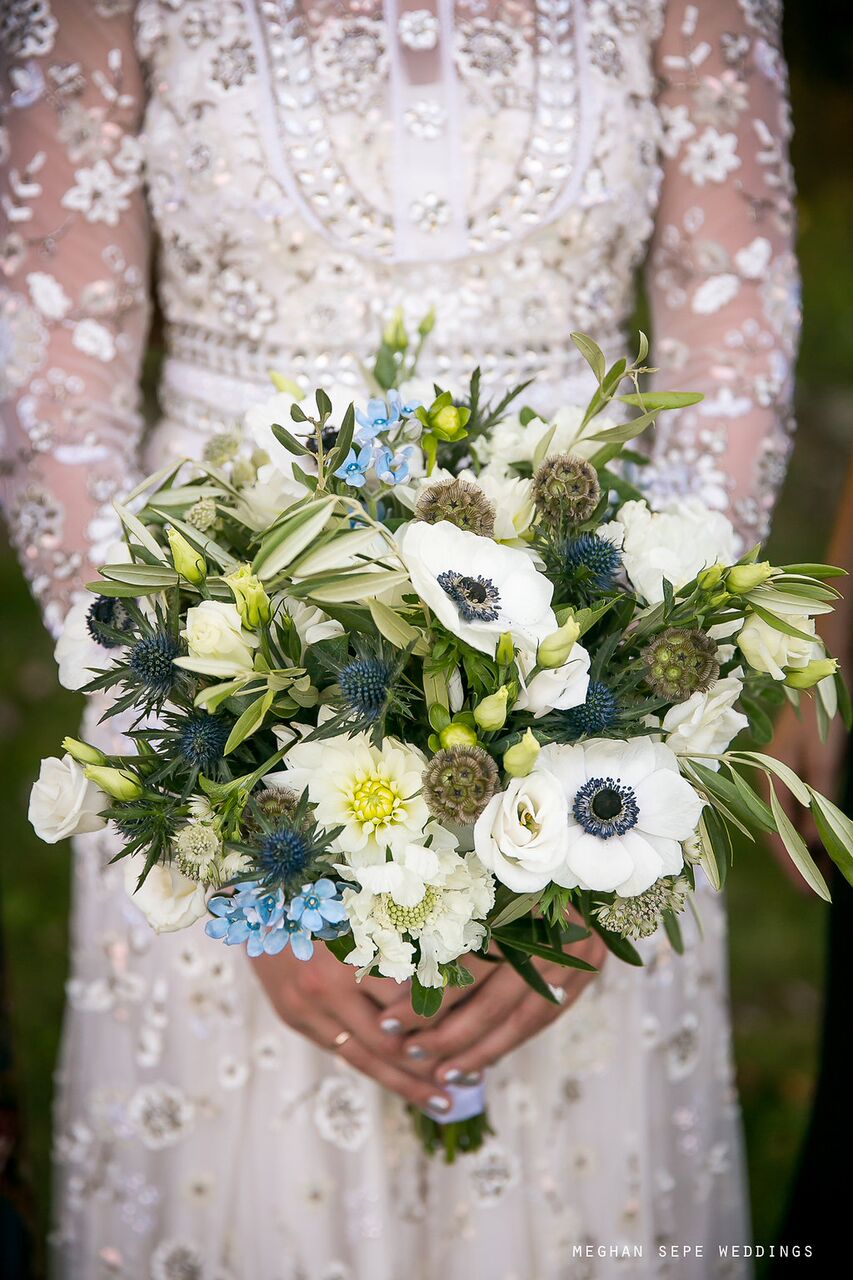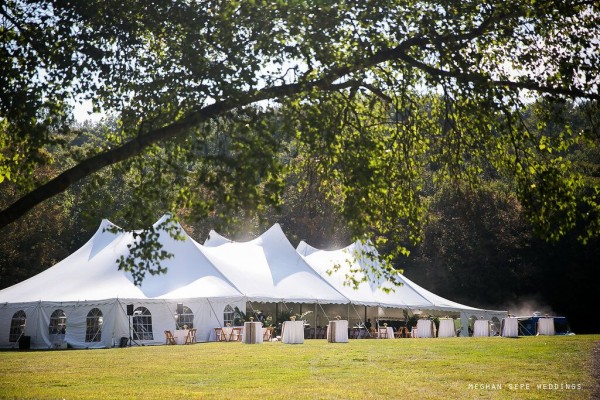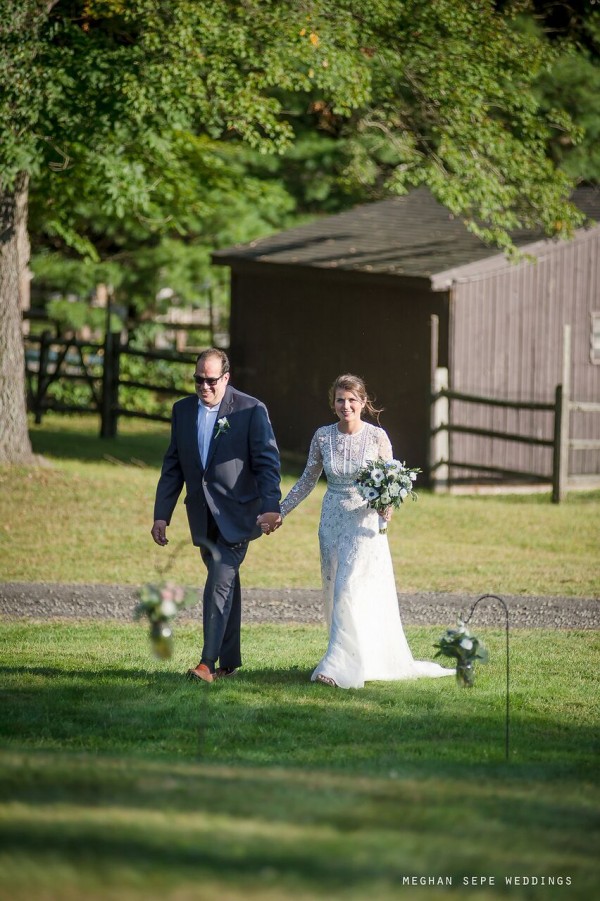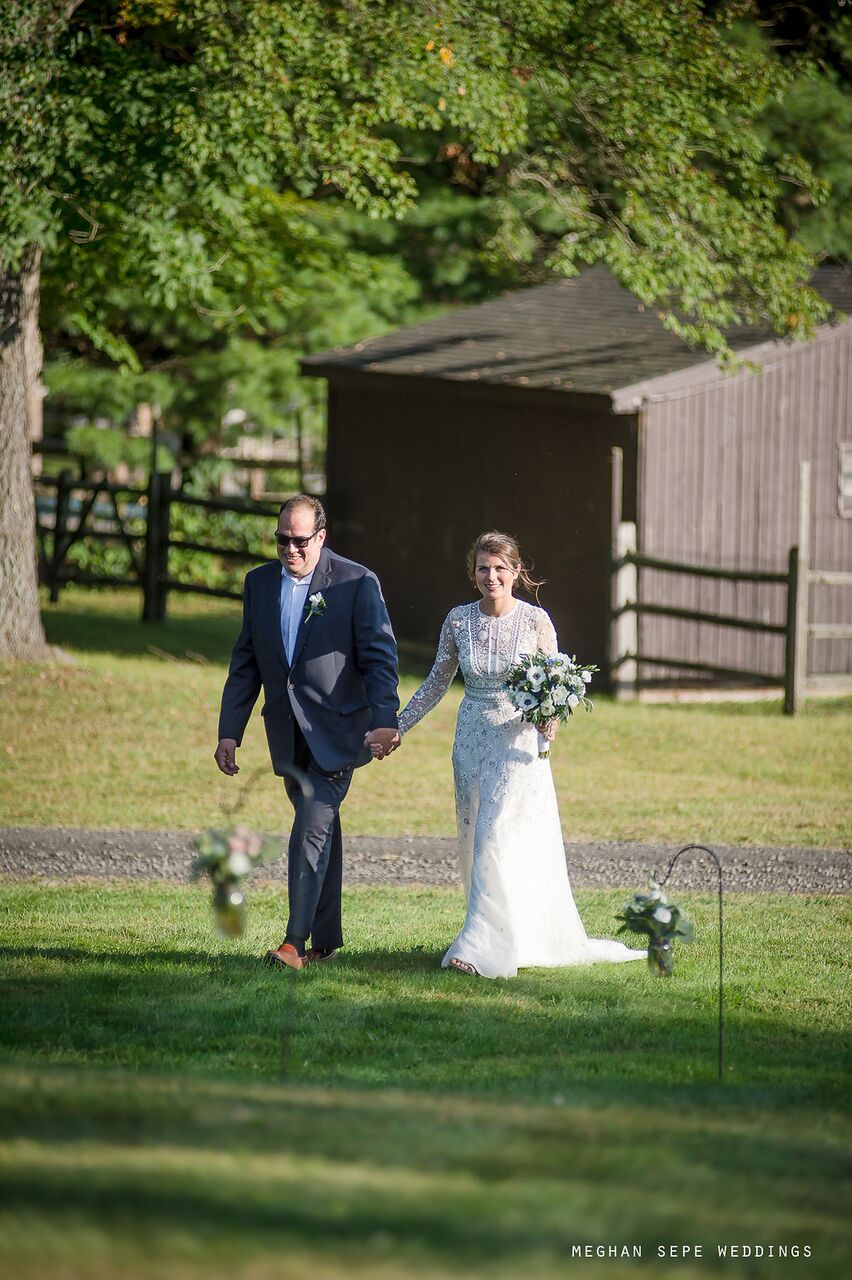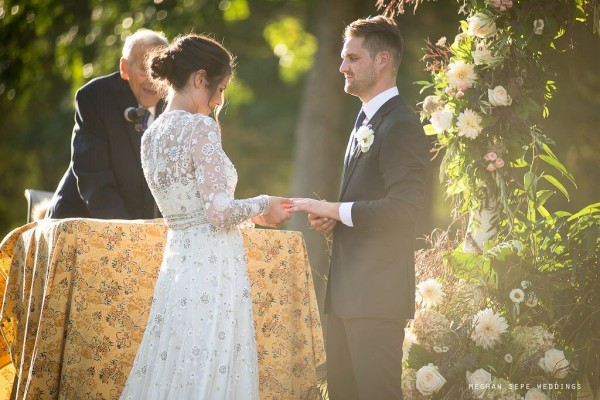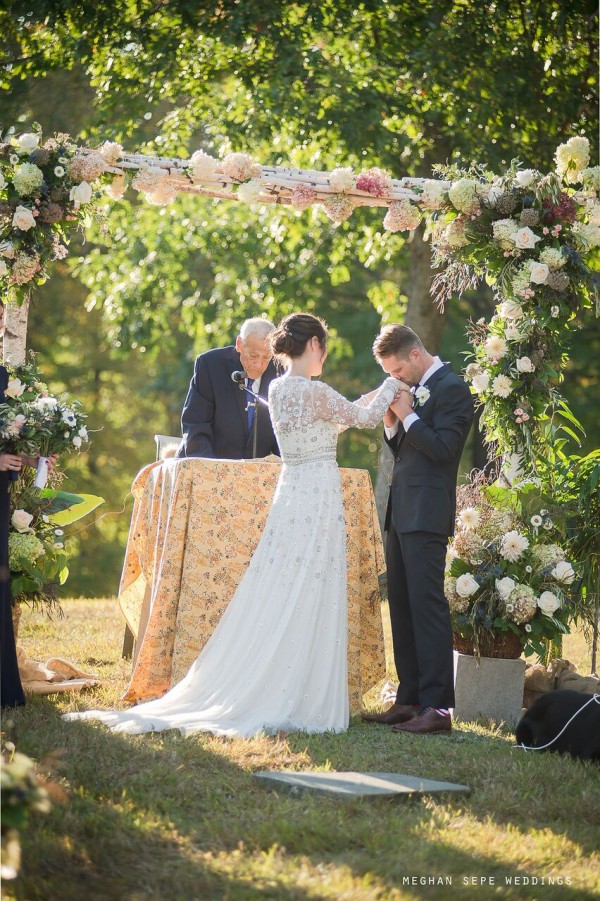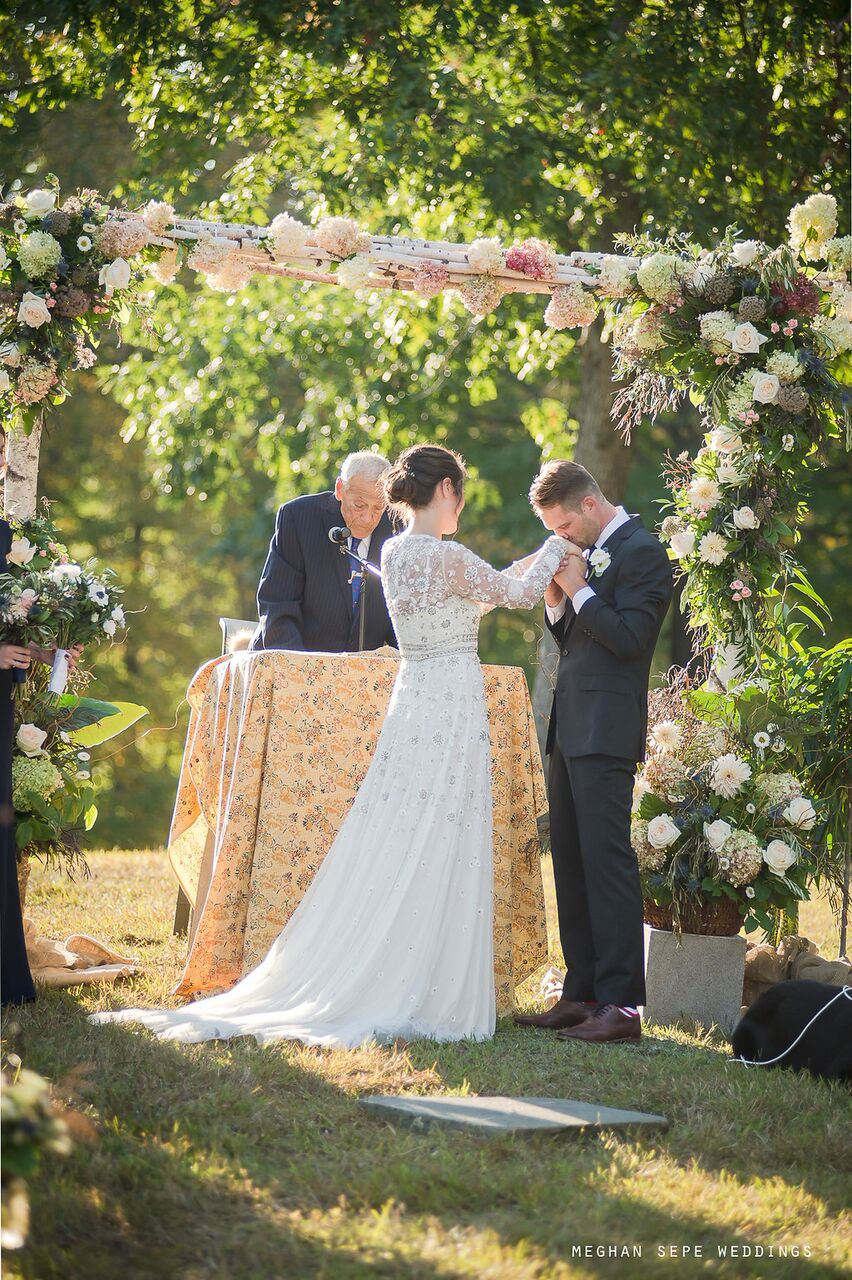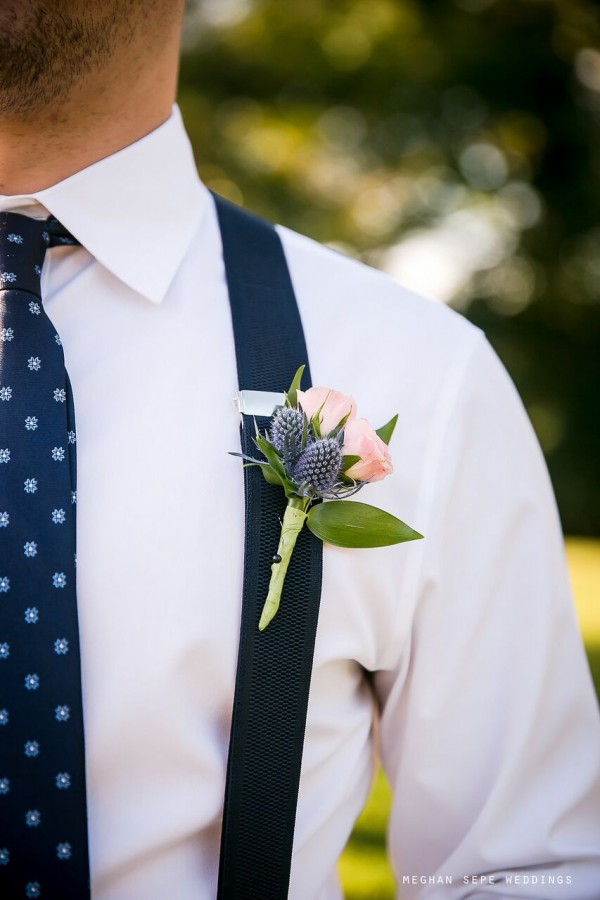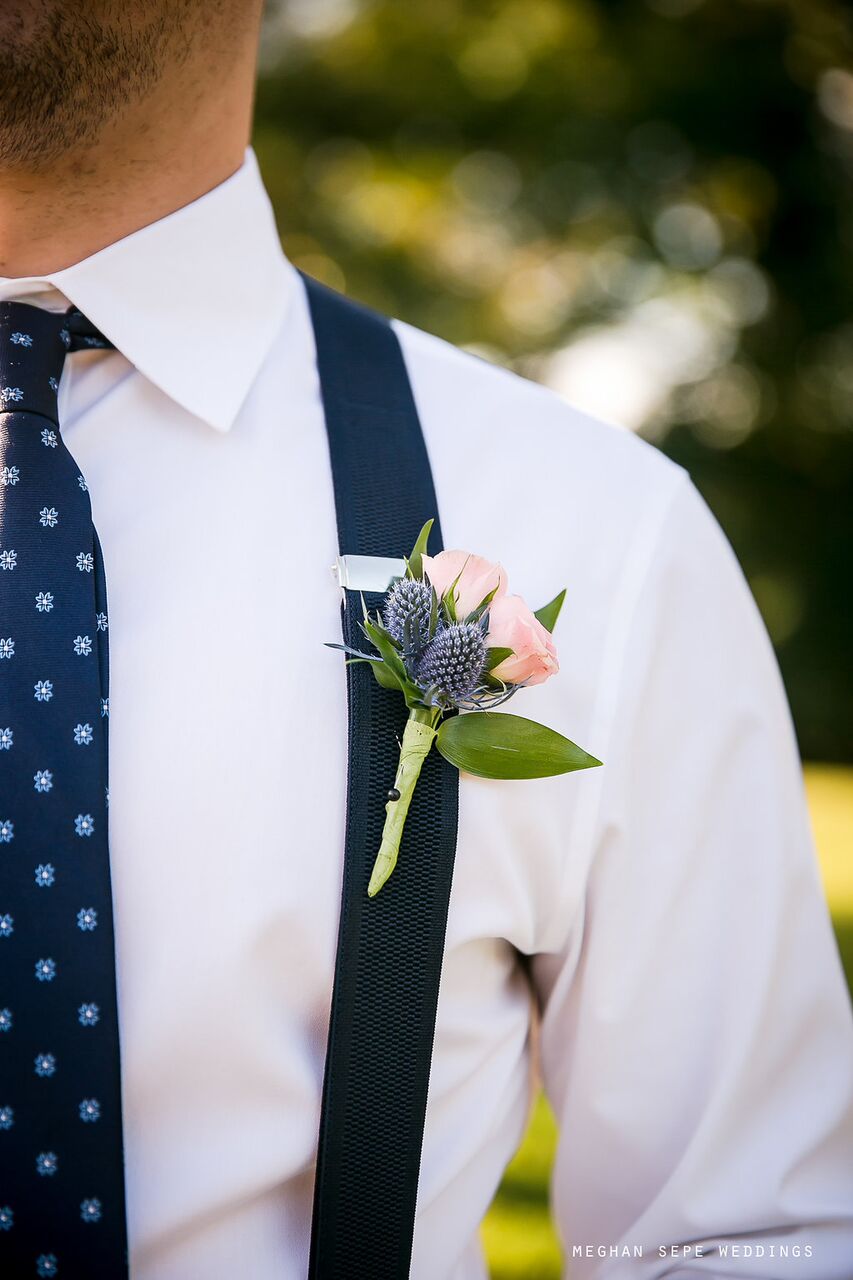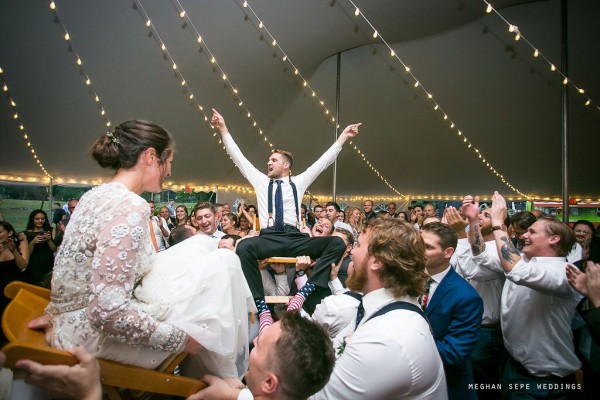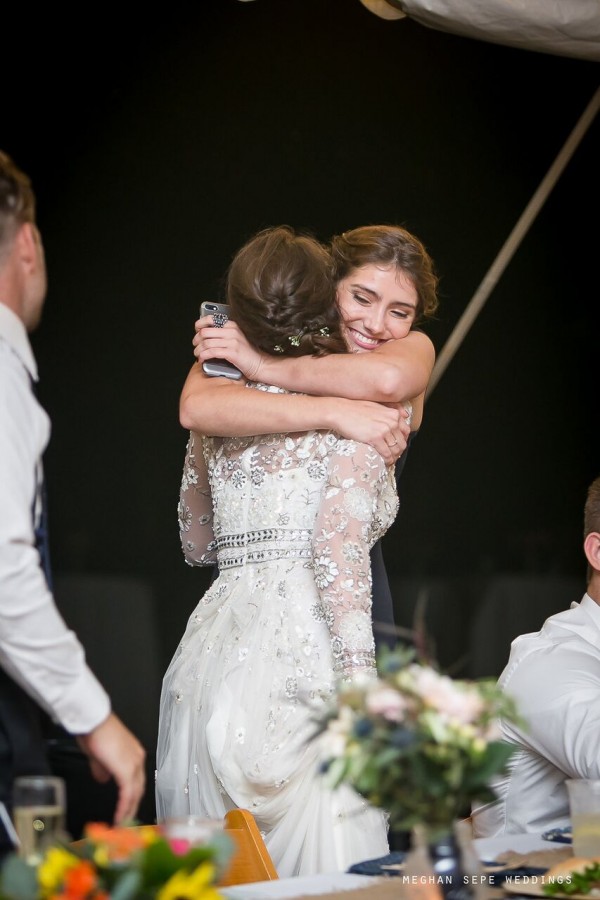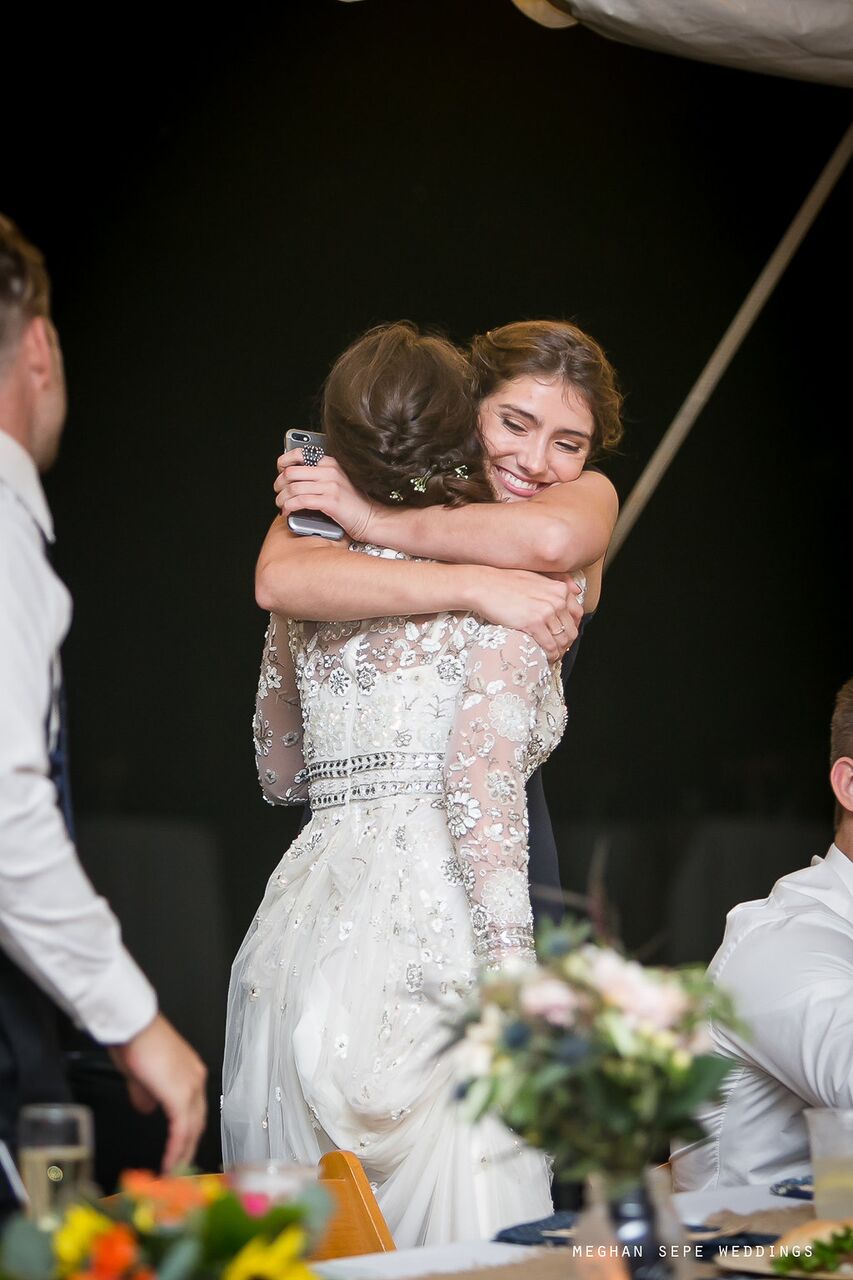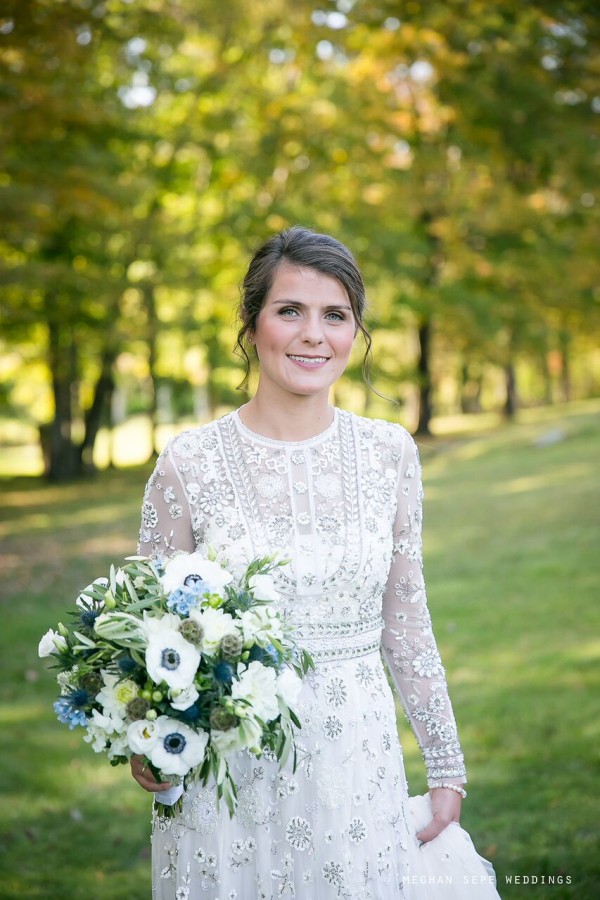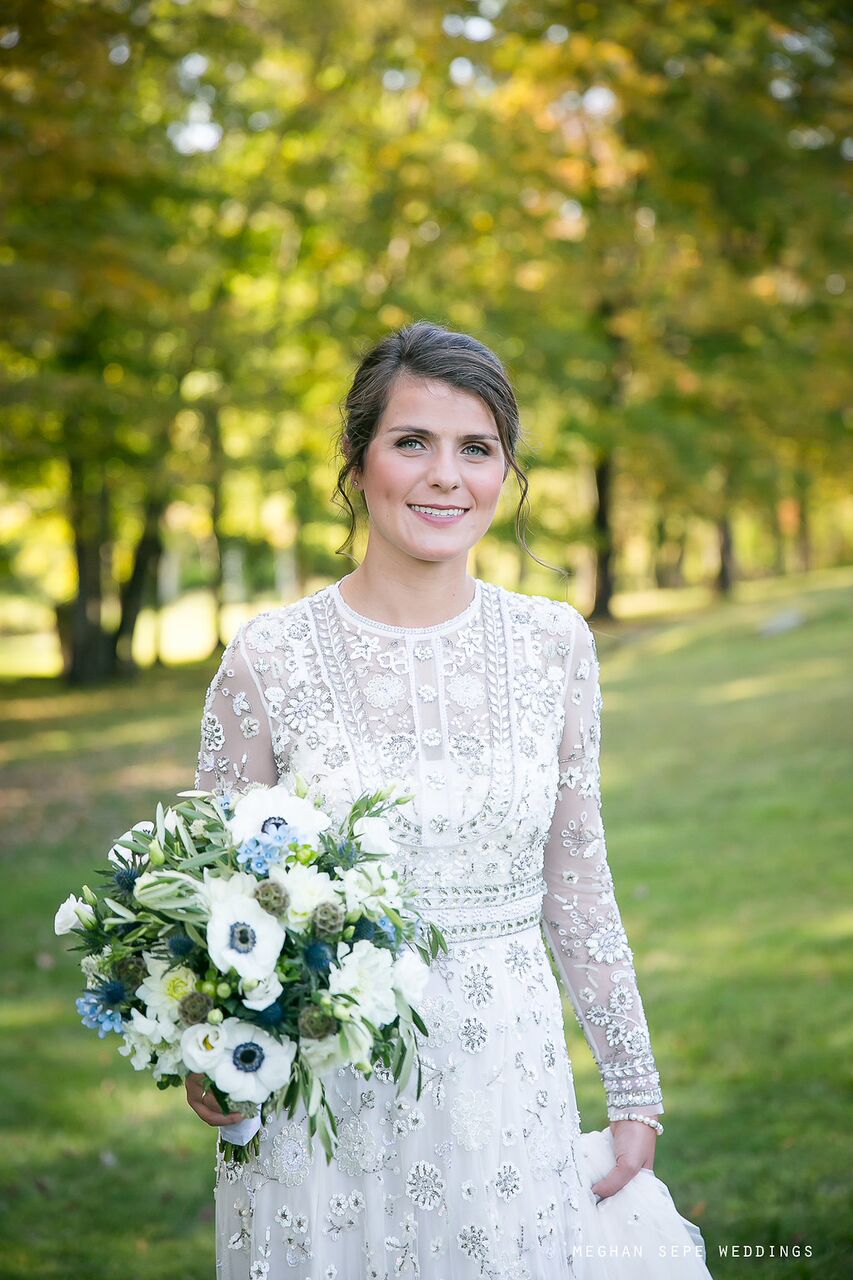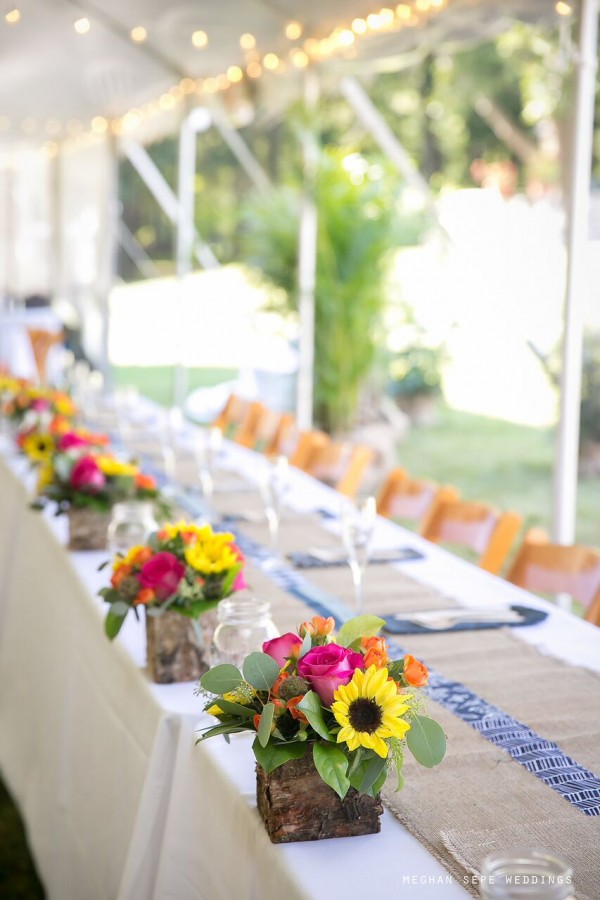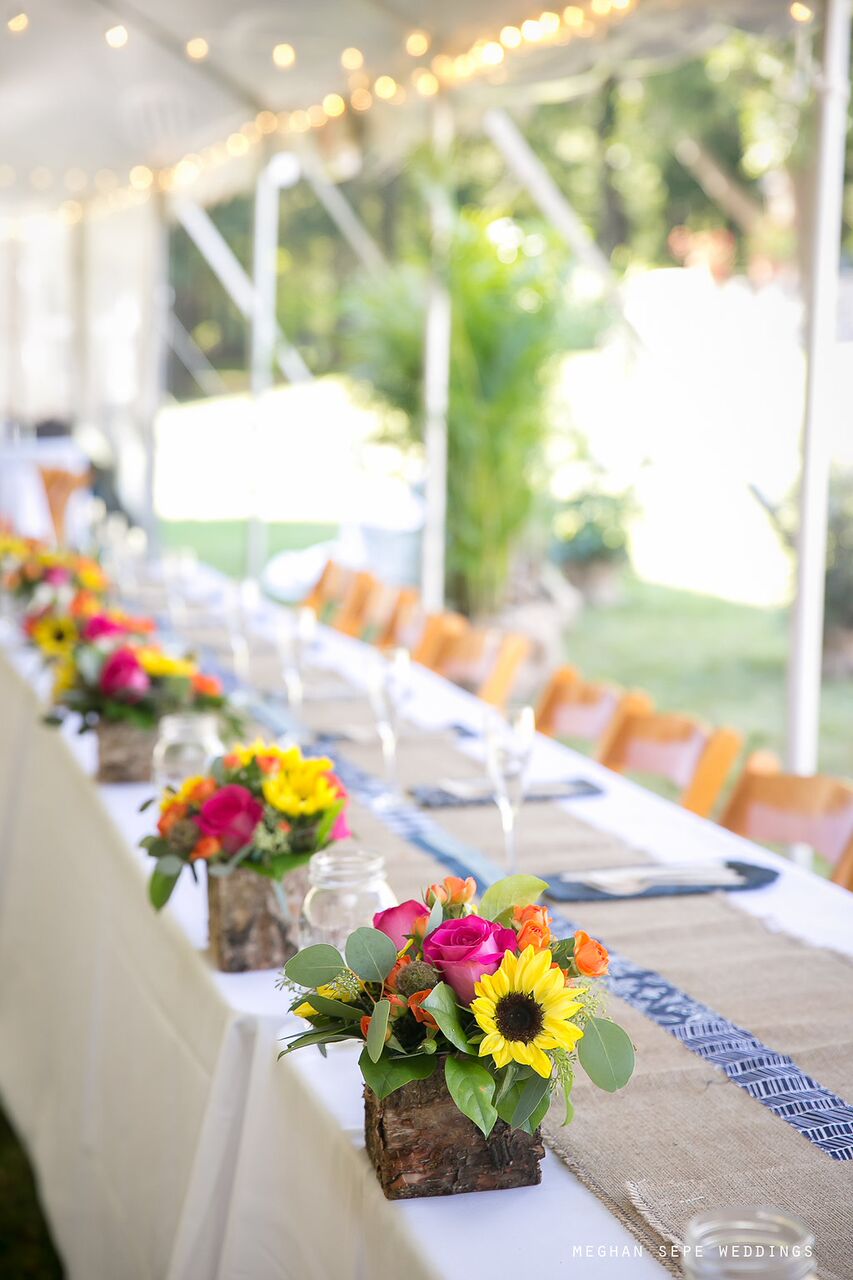 Vendors:
Photography: Meghan Sepe Photography
Floral: Valley Forge Flowers
Food Trucks: Taco Loco
Rentals and Tent: Durants Party Rentals
Shoes: Sam Edelman
Band: Hank Lane