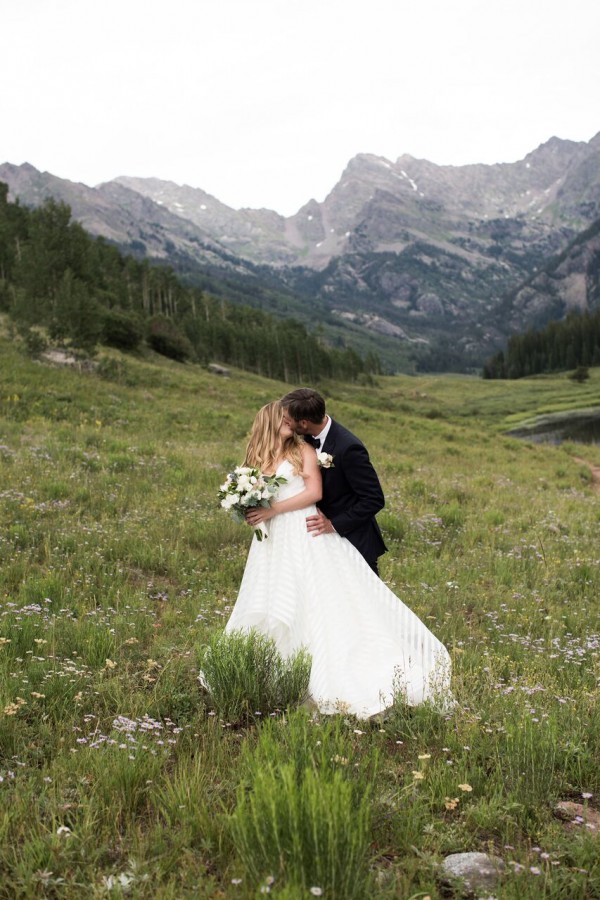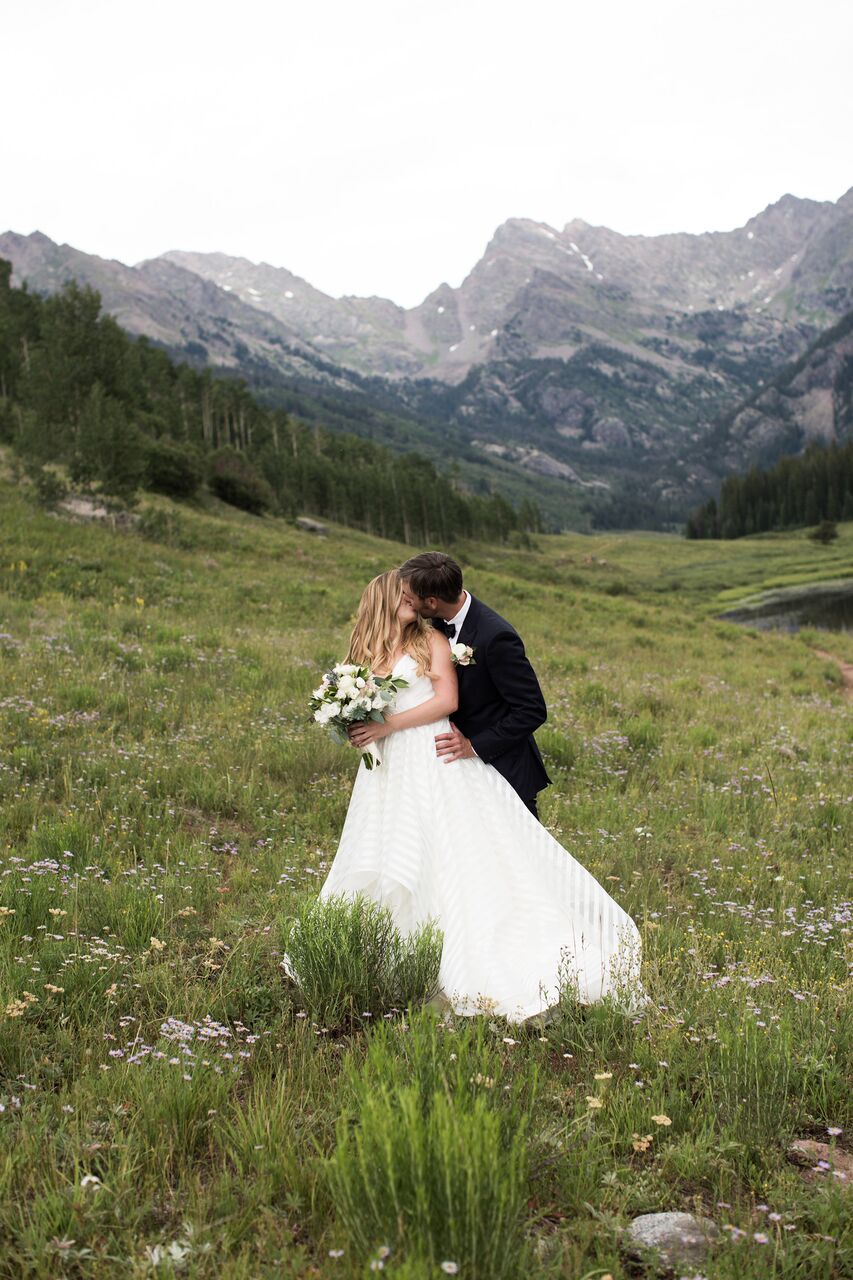 Ele and Ashley fell in love with the incredible view at Piney River Ranch, located in Vail, CO. I mean really, how can you beat that view? We believe Ele was a model in her past life – or maybe she will be in the future after these photos. Her photogenic smile and nature captures her lively personality so accurately.
Ele started her morning with a run, then joined her bridesmaids and mom with their champagne celebration while getting hair and make up done. Piney River Ranch is a good 45 minute drive from the town of Vail, so Ele  decided to get into her dress from Anna bé Bridal at the ranch. Her shoes are one of a kind. We were in awe at the sparkly boots from Sarah Jessica Parker's line. Pictures were a very important part of this day, so the girls all trekked around to different locations to get the most amazing shots.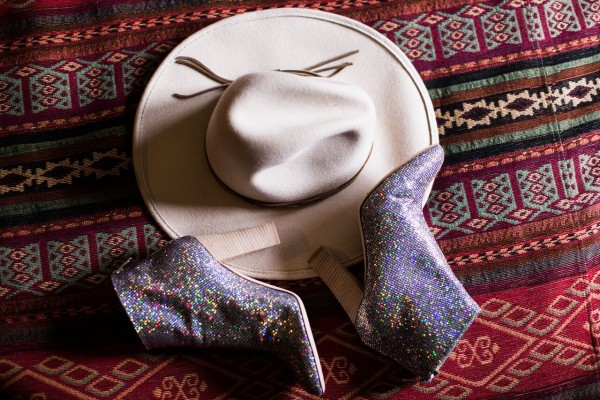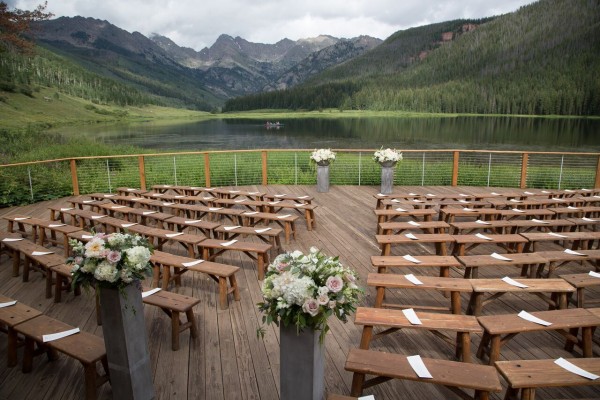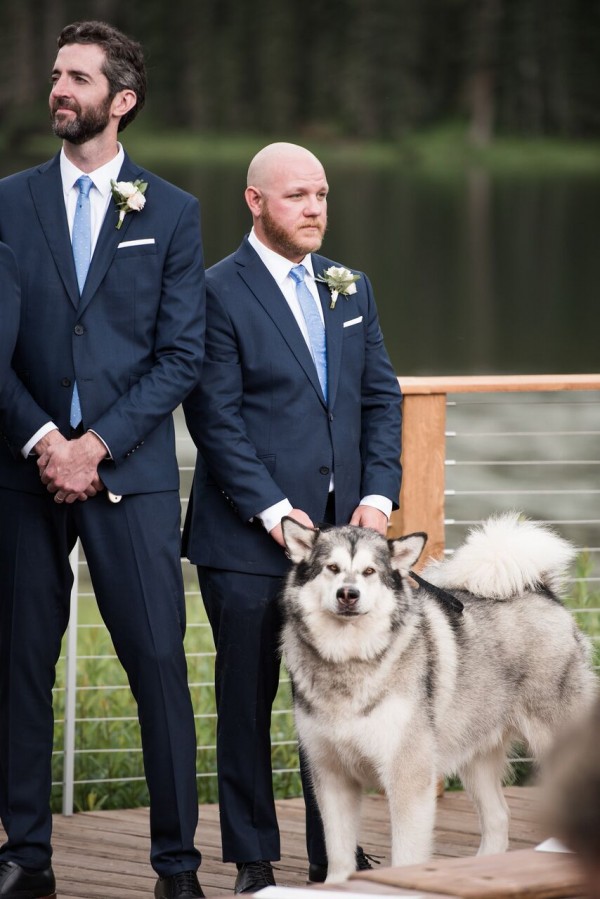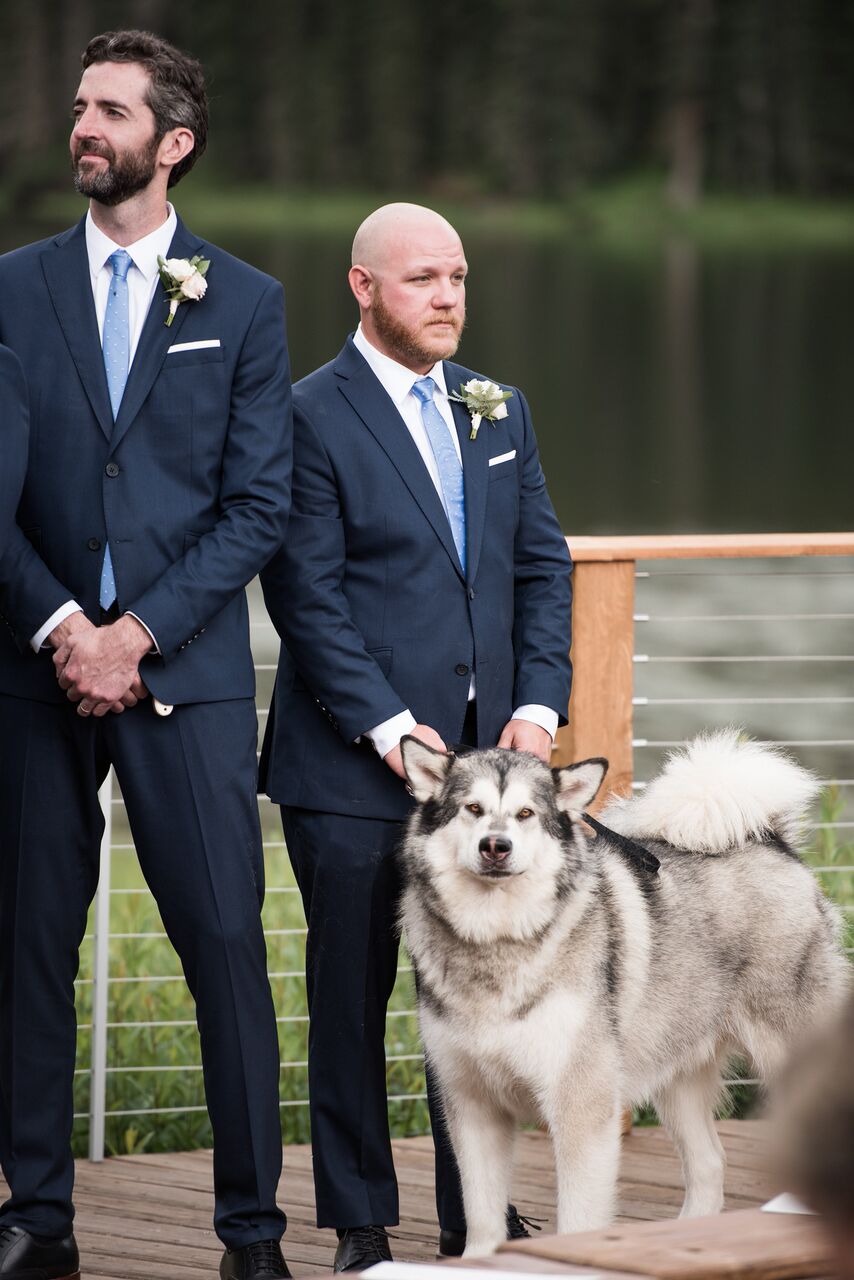 The clouds looked menacing all day long, but for the ceremony, the rain held out. We have a great relationship with Mother Nature here at Table 6. Ele and Ashley's giant pups were walked down the aisle as part of the union, and they behaved very well the whole time – and their cuteness definitely played a factor in everyone's smiles and laughs.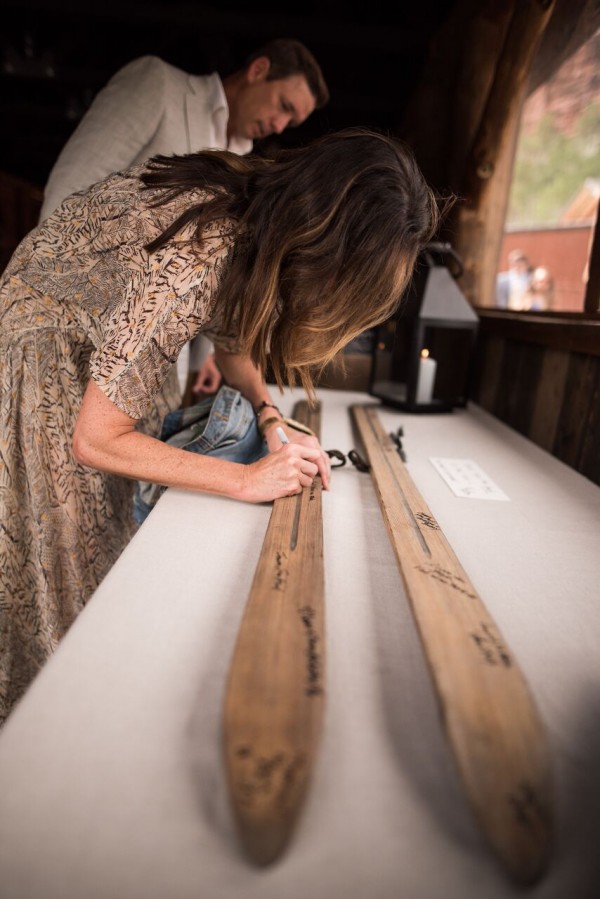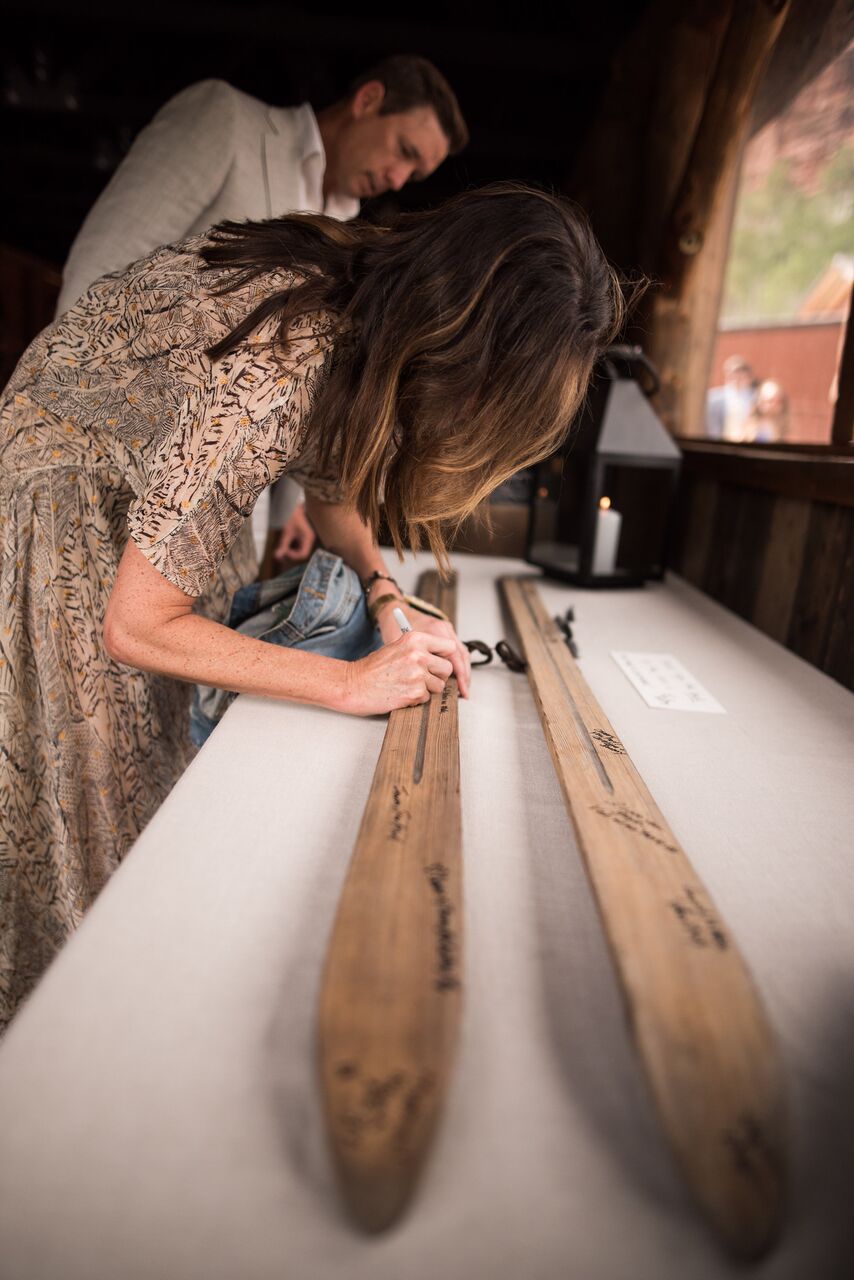 The little details were what made this wedding so intimate in our minds. As favors for each guests, a baby Evergreen seedling was at each place setting with a note from the bride and groom. For their guest book, they had skis specially made with artwork burned into them, and guests signed the back of them. The entire room was meant to be rustic and elegant; the decor and florals by The Perfect Petal went flawlessly with the natural beauty of the room and surroundings. The night ended with dancing, cake, and more cocktails for the shuttles home. Enjoy these lovely pictures by CarlyJo Studio!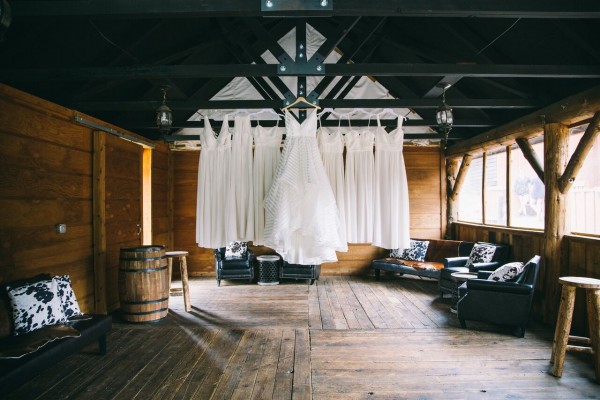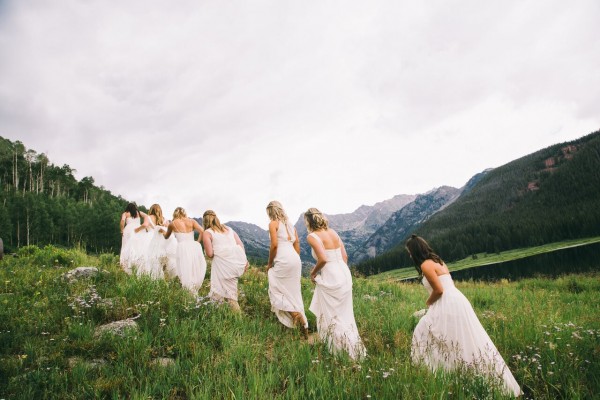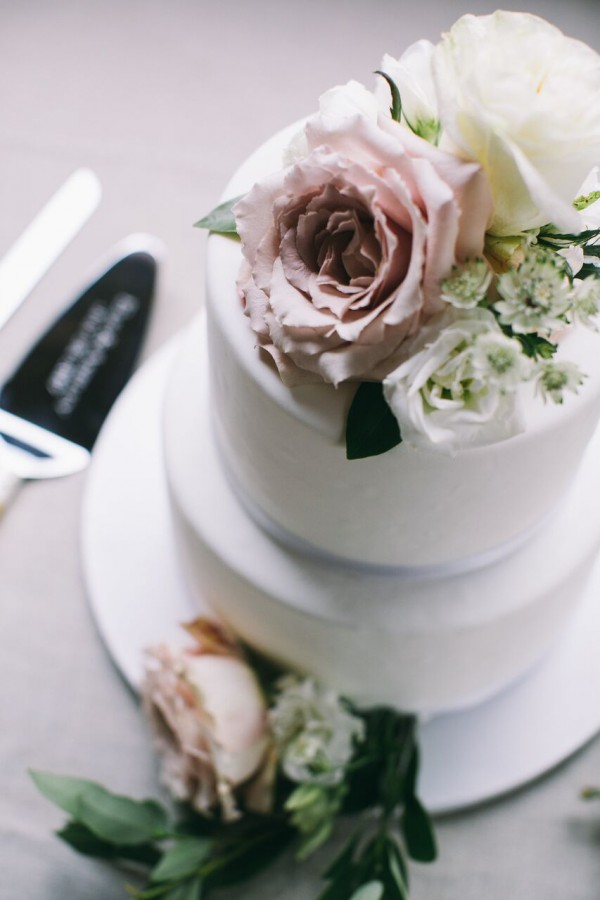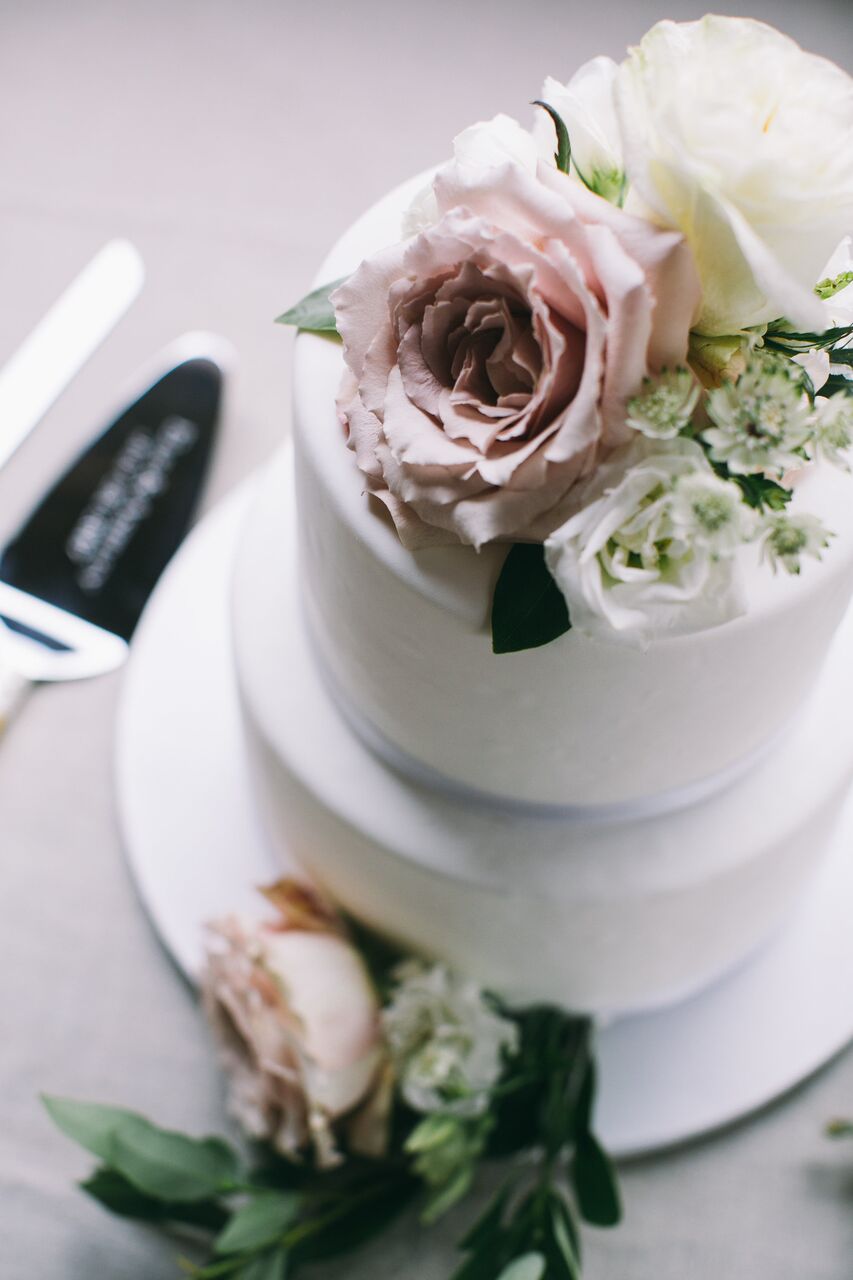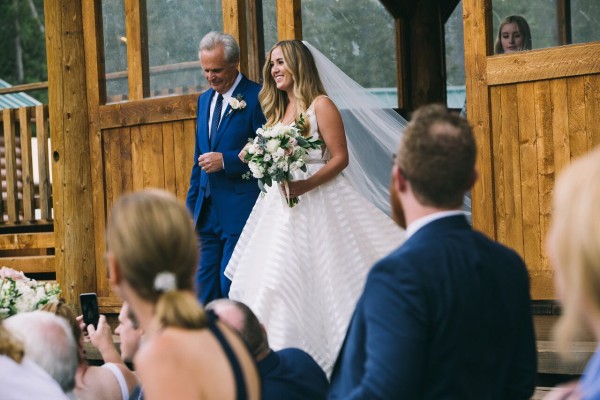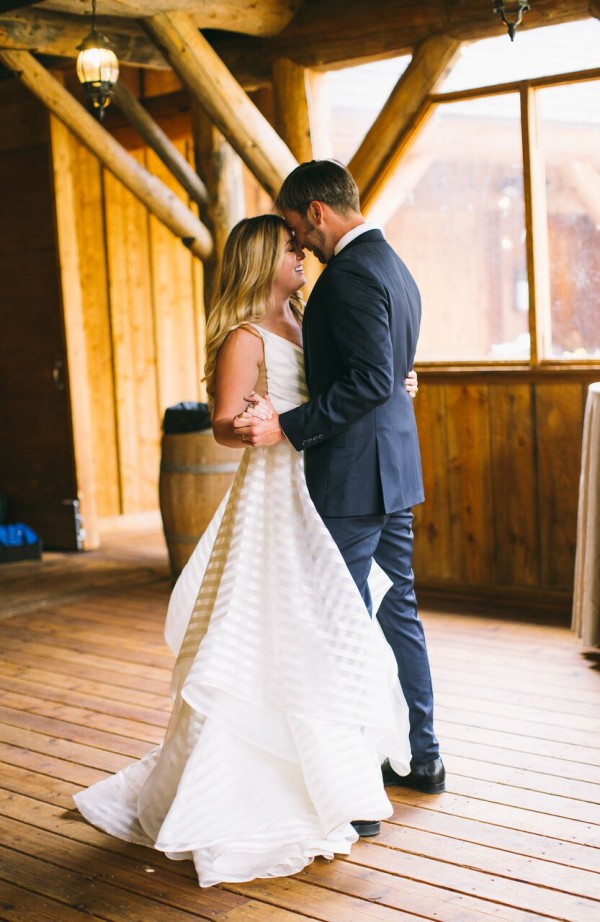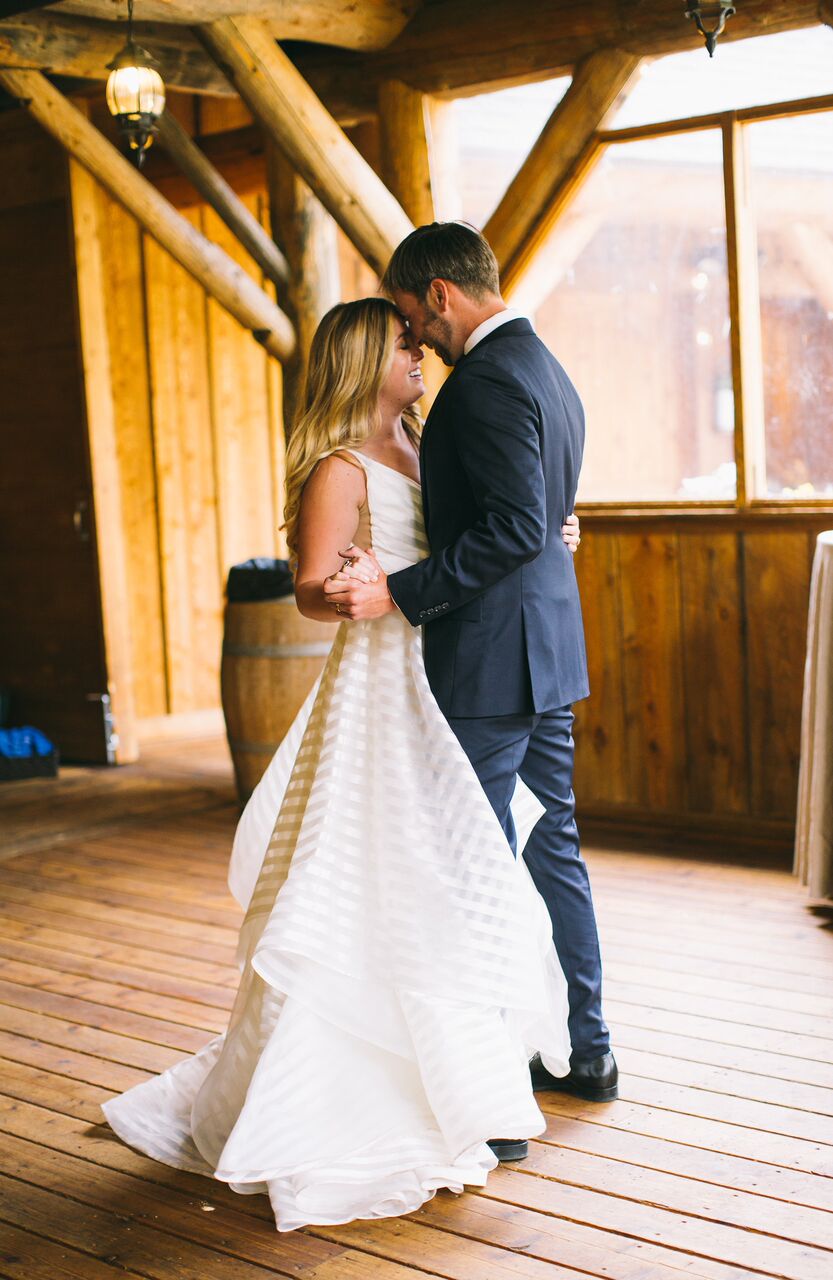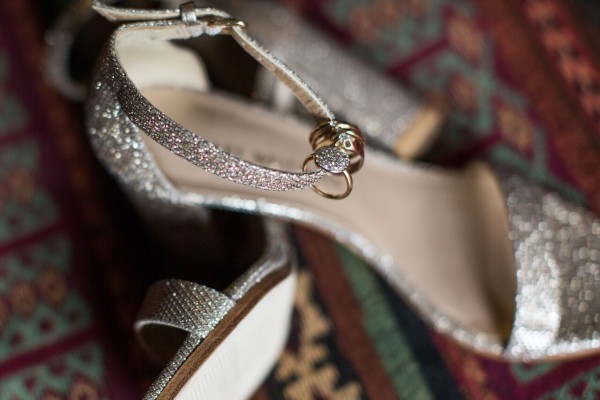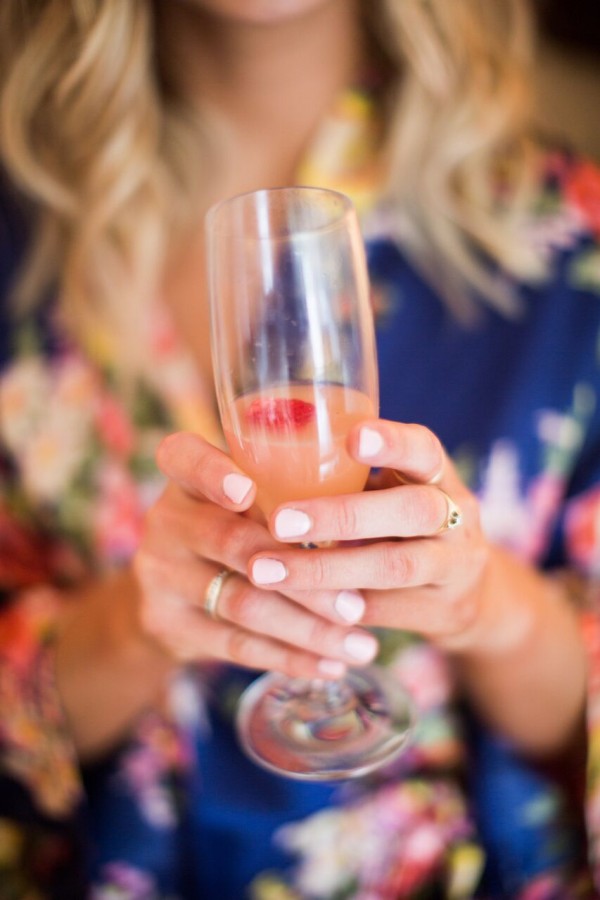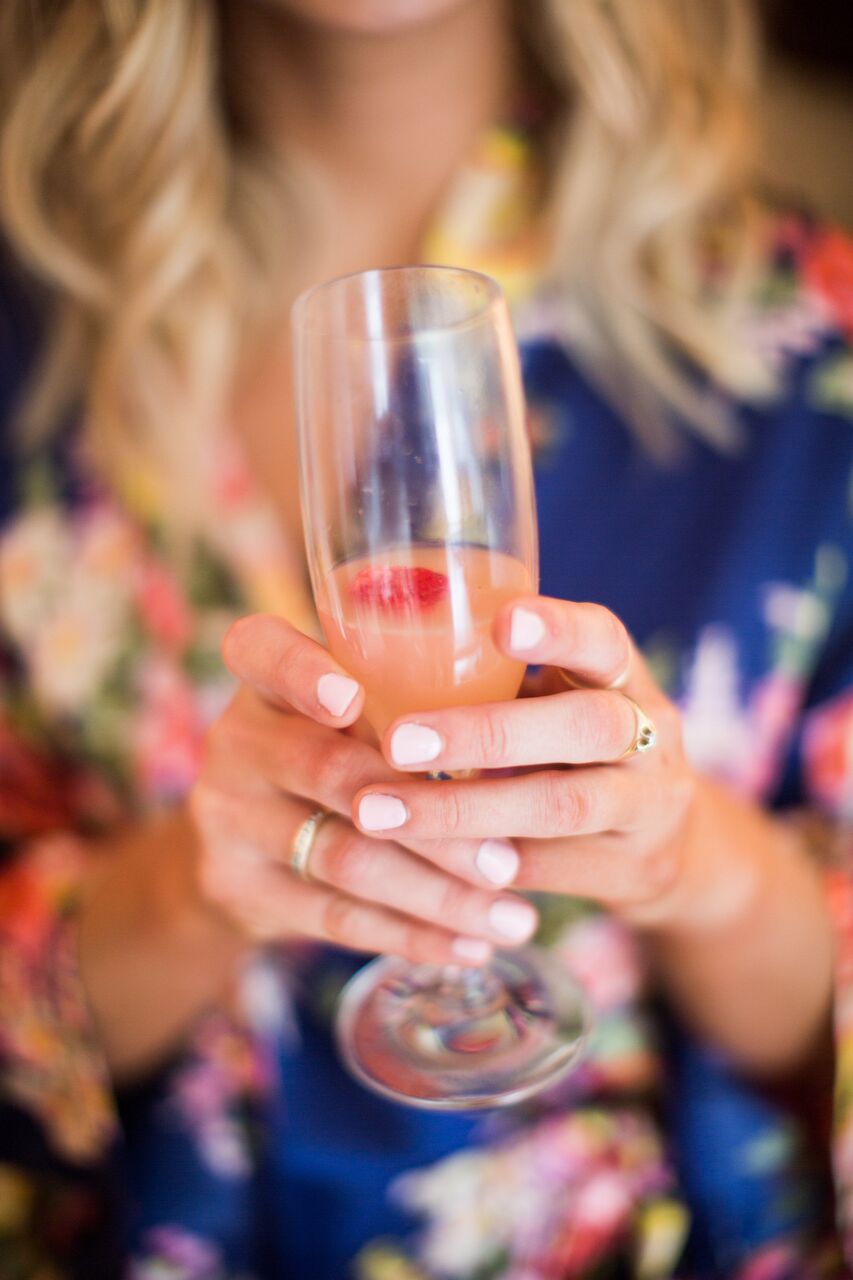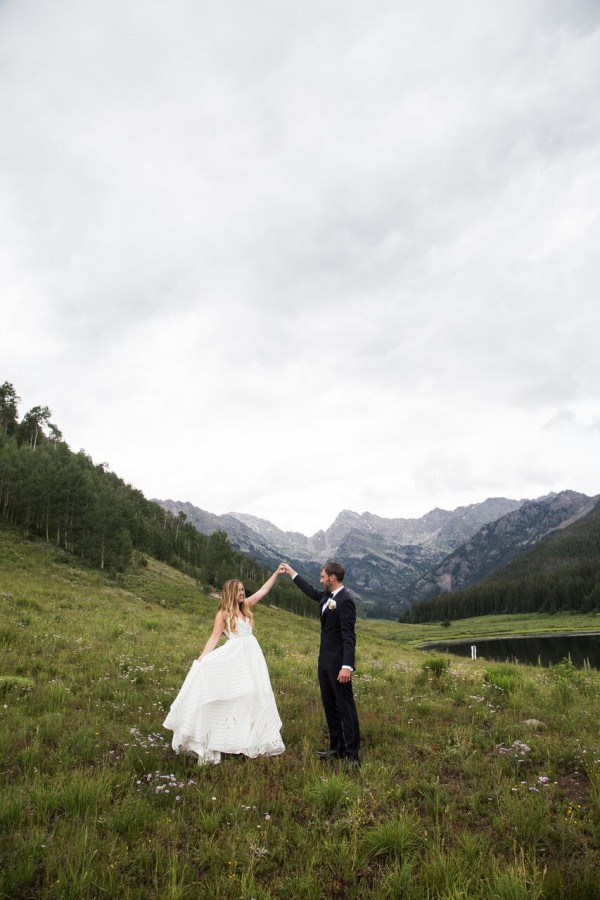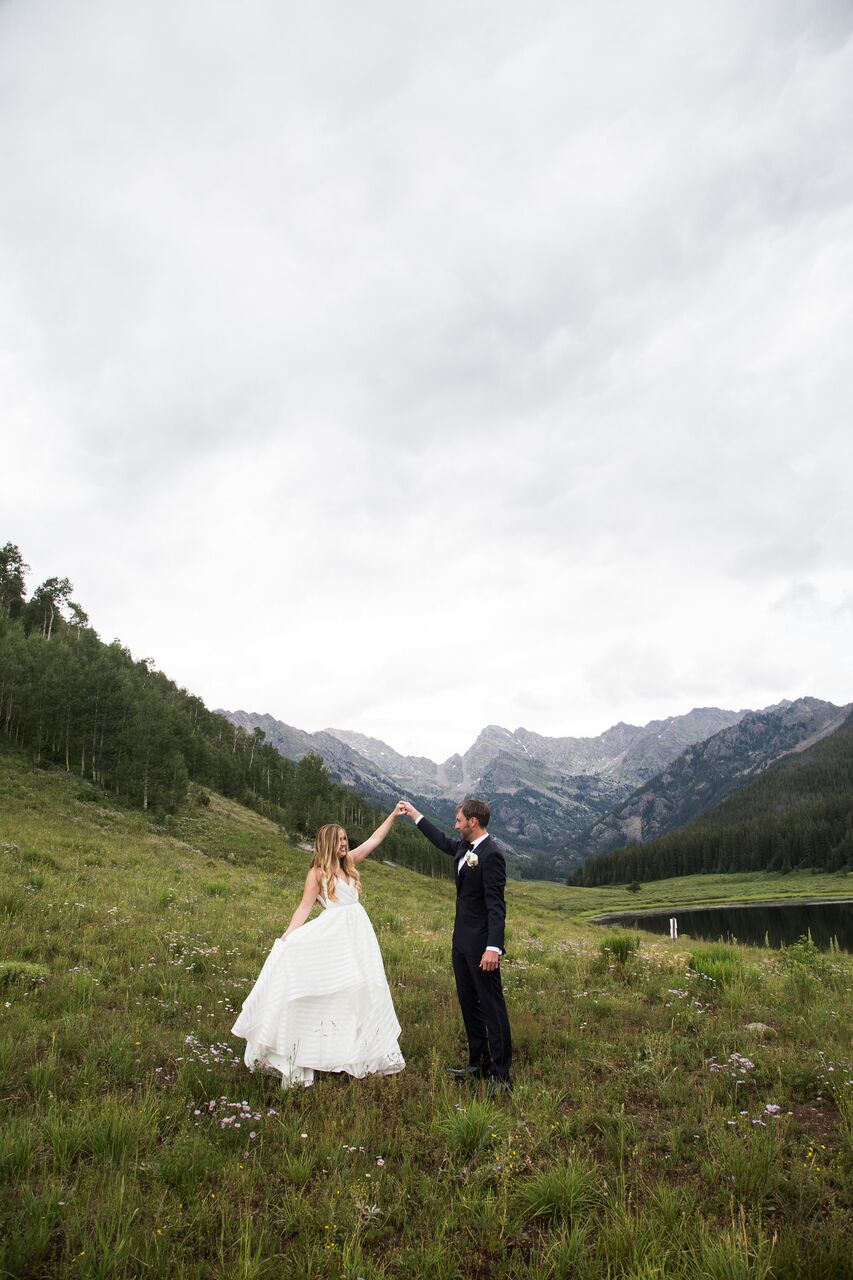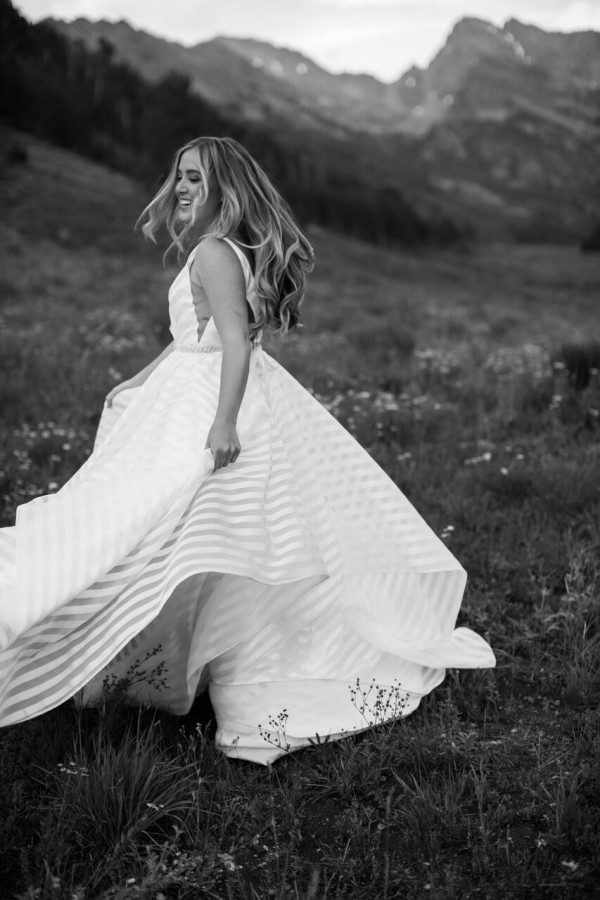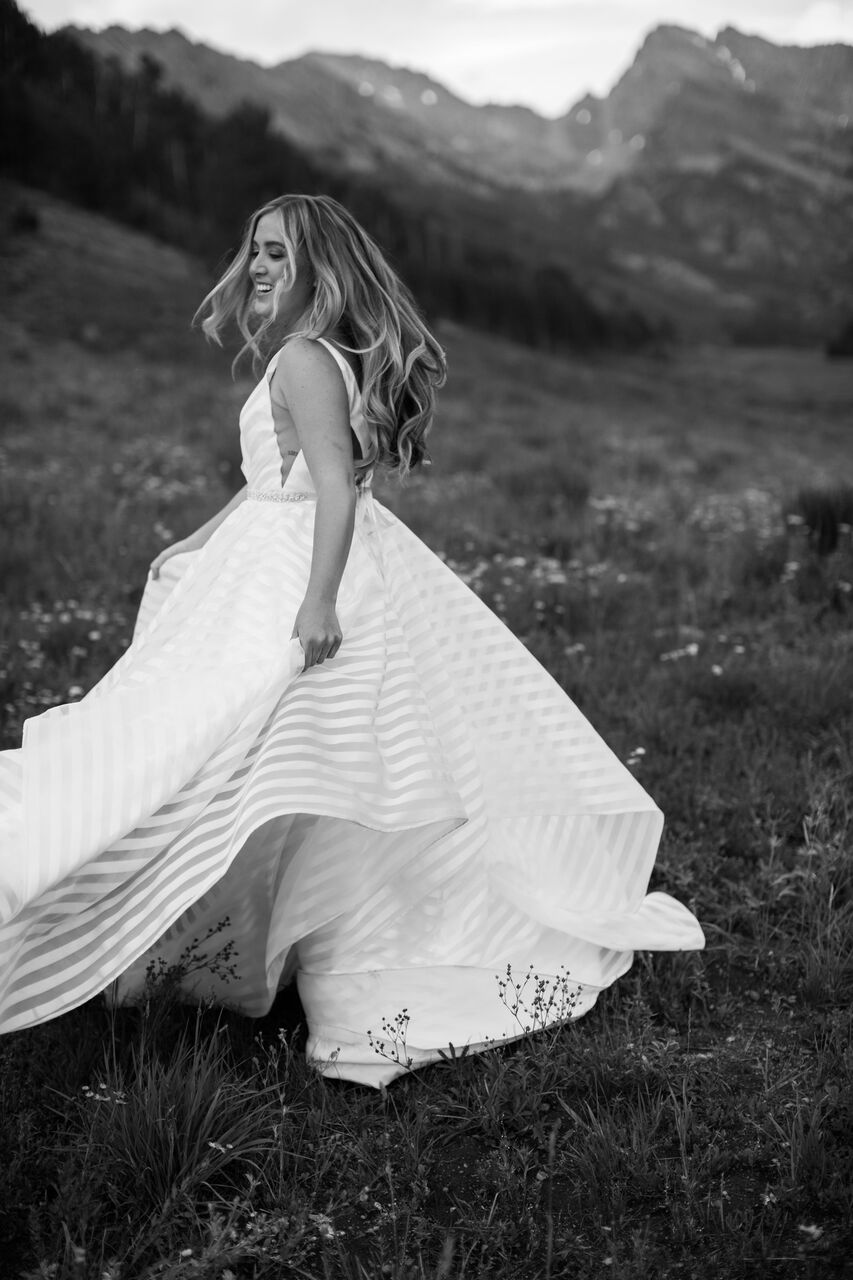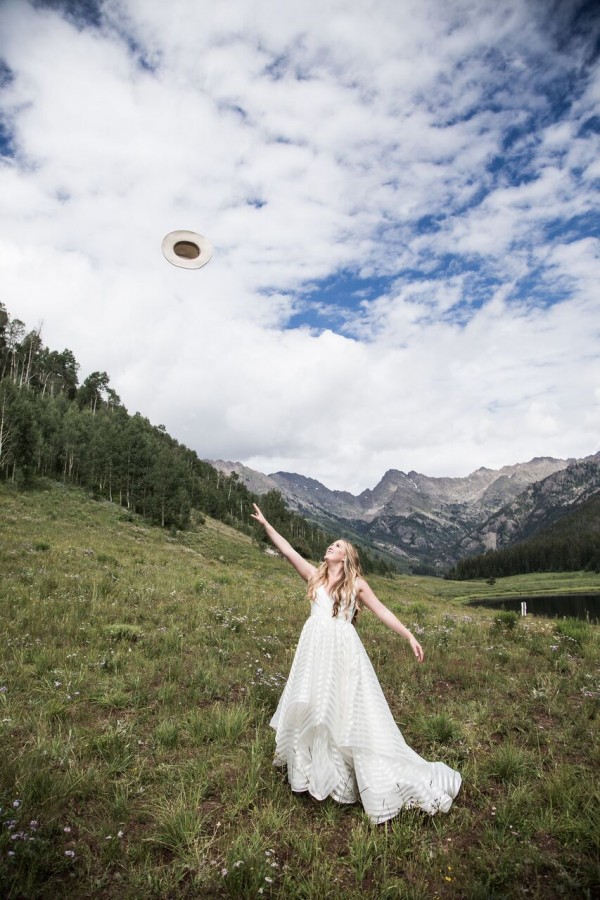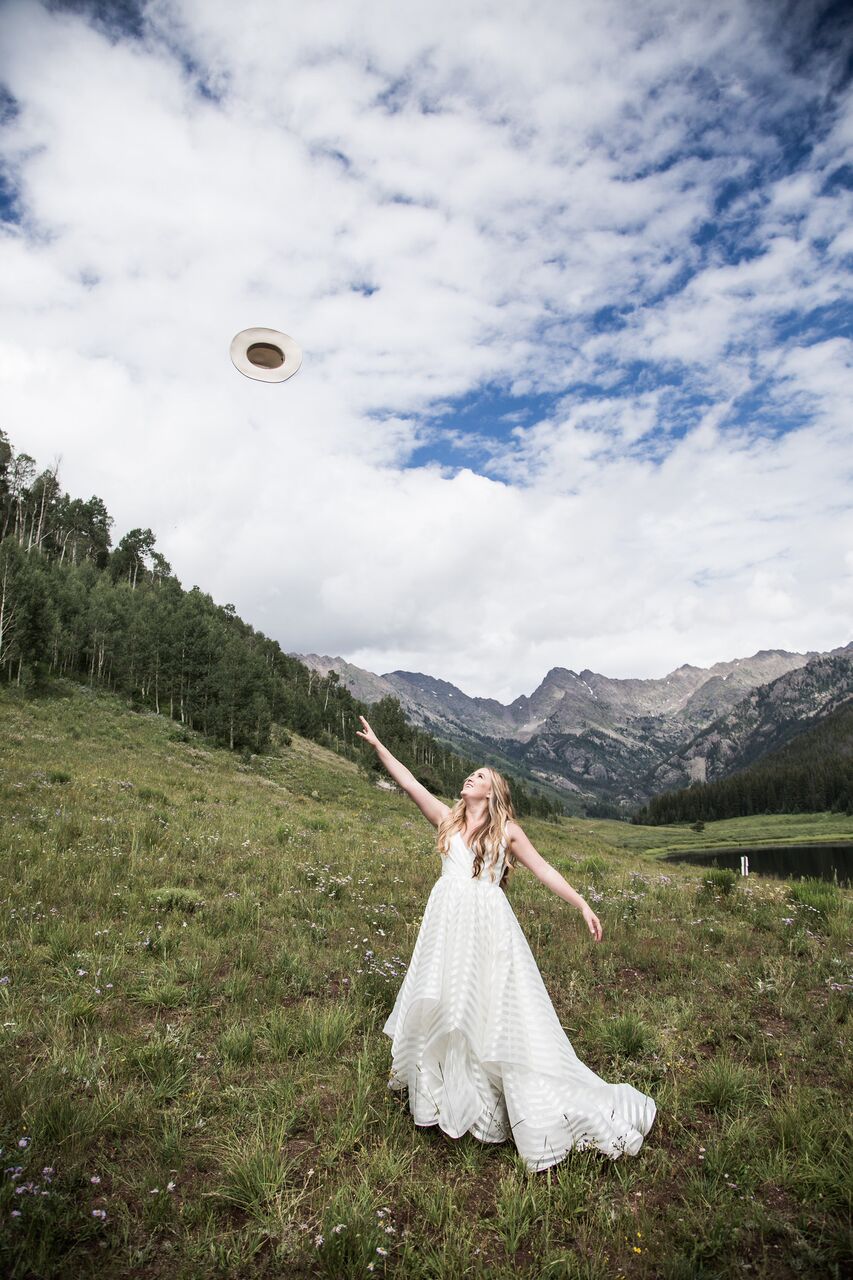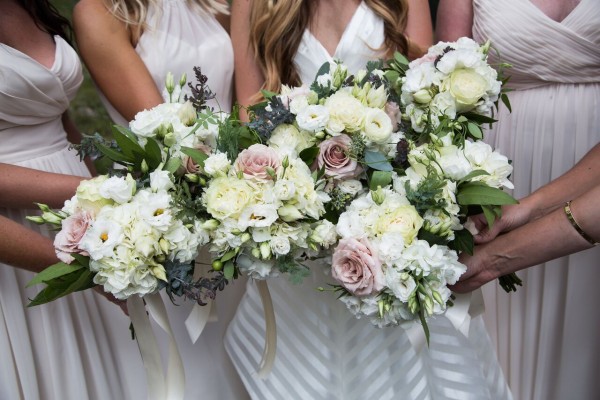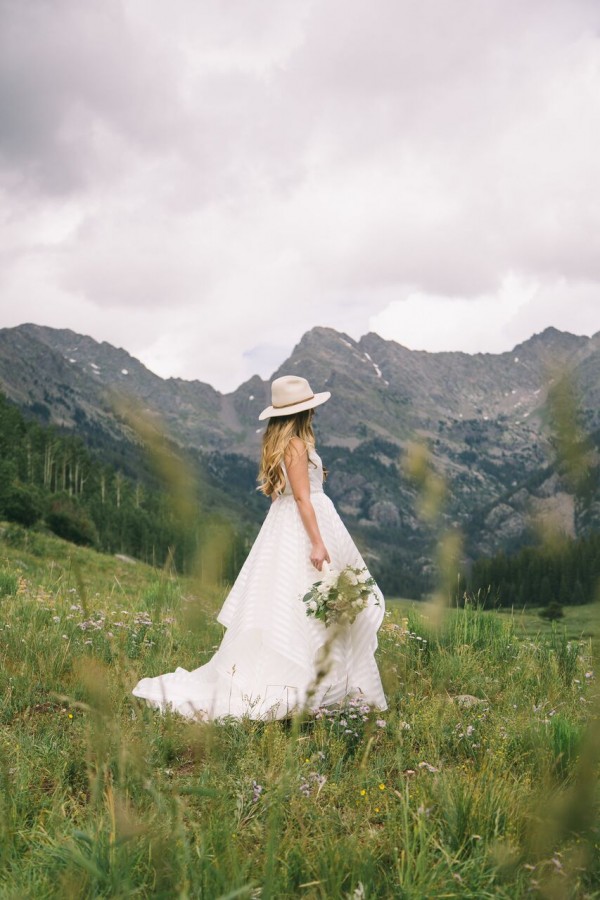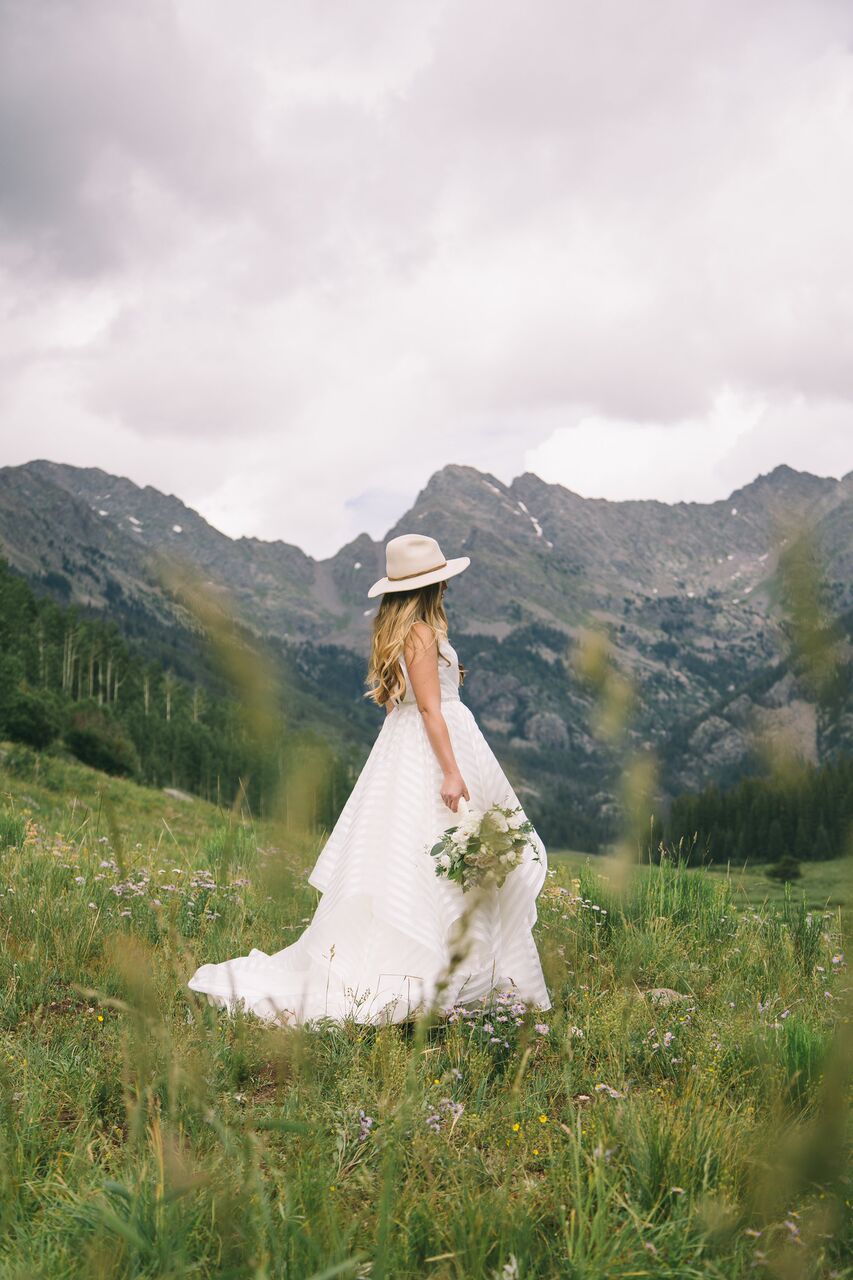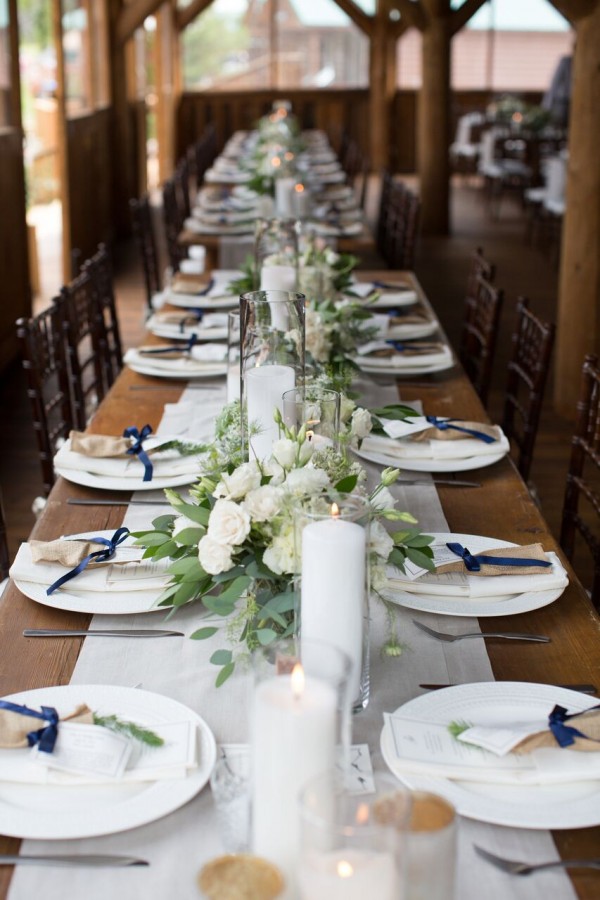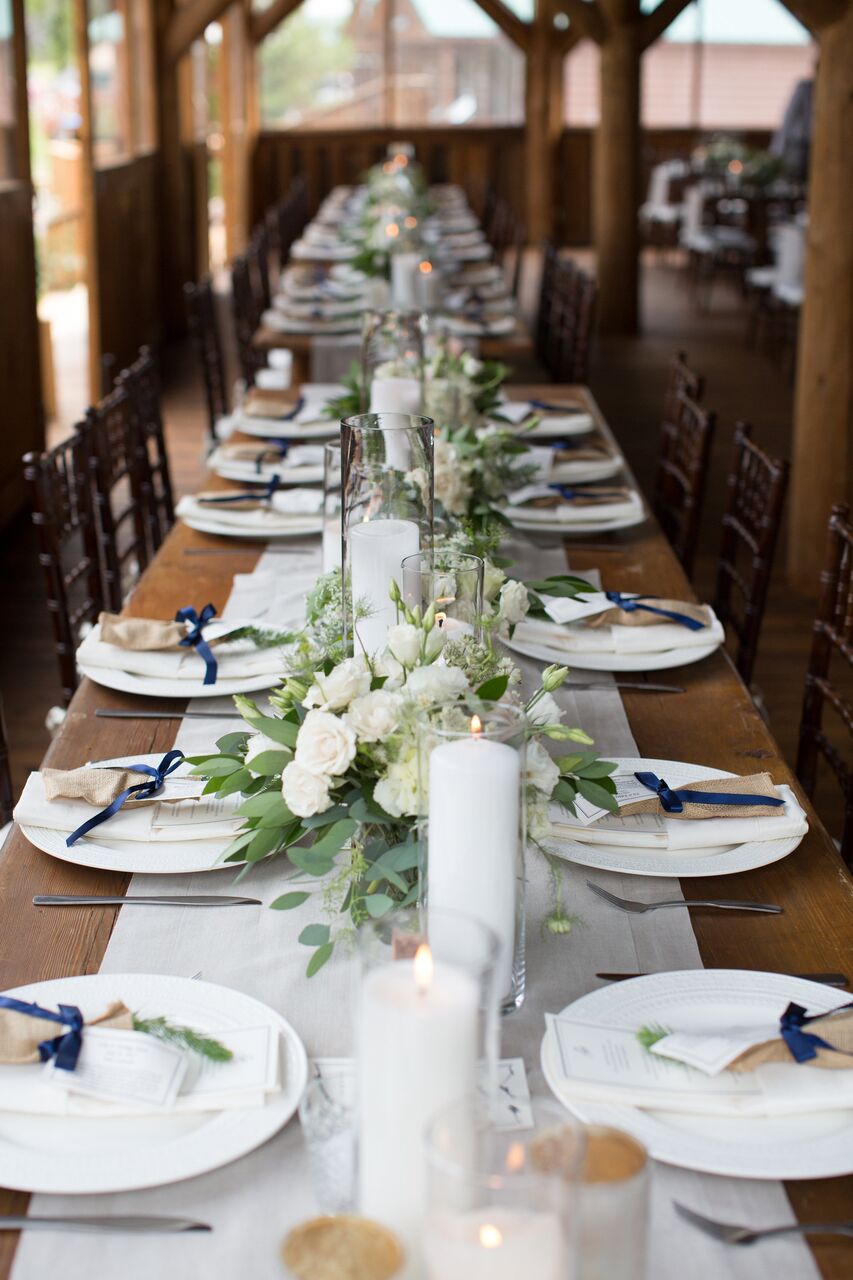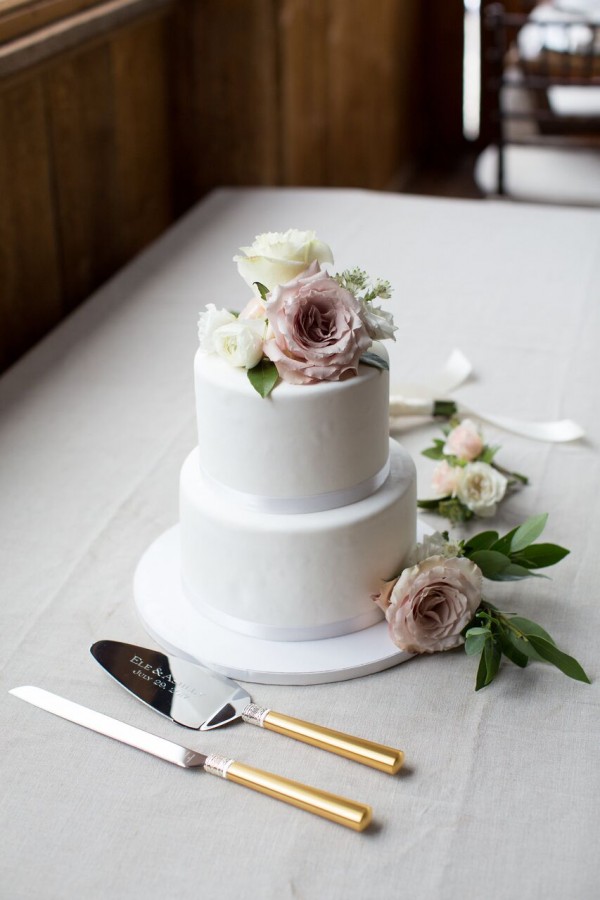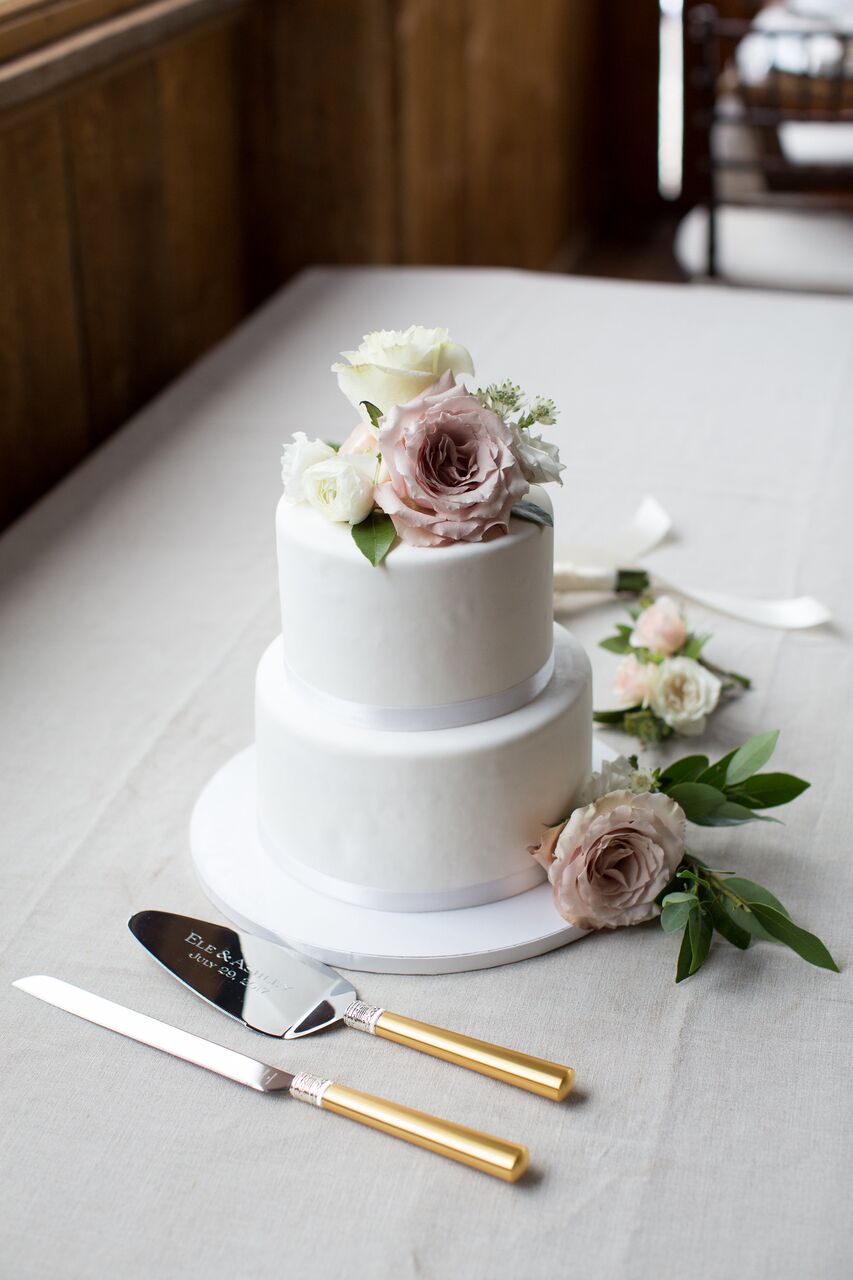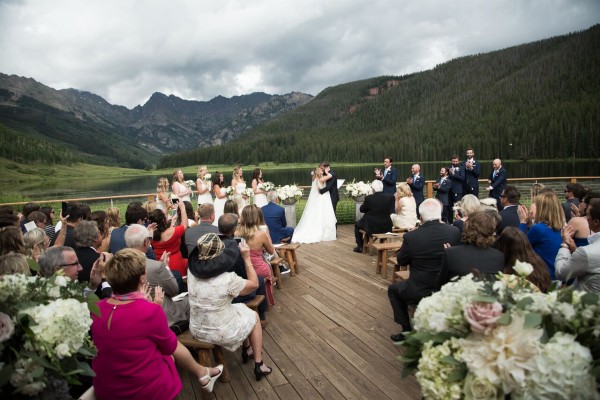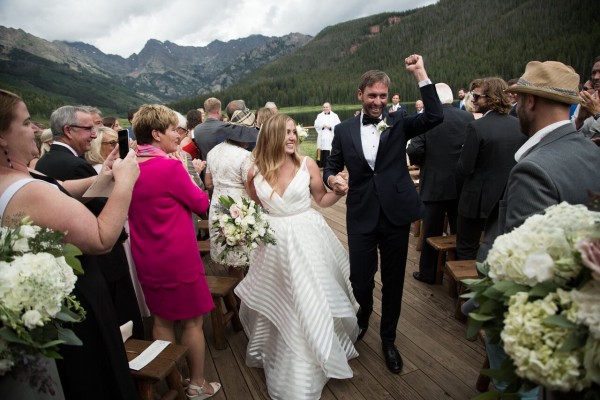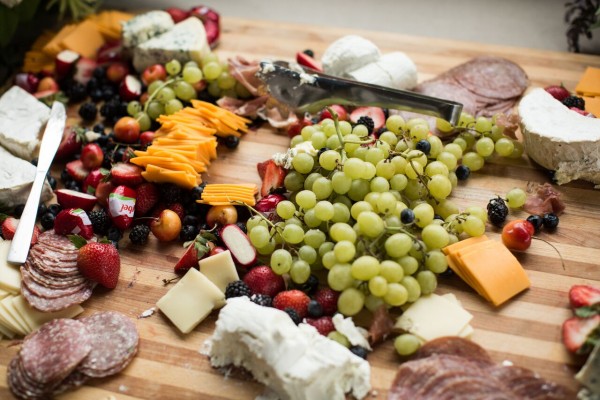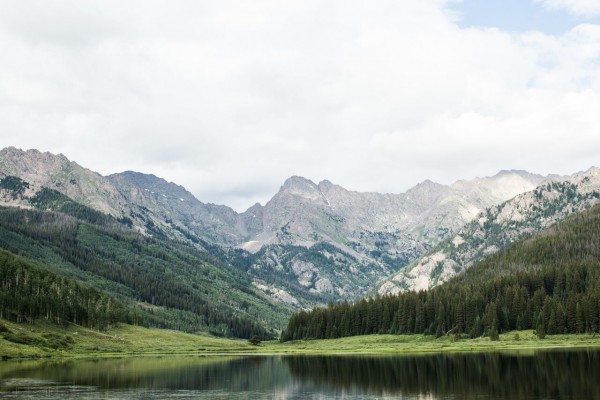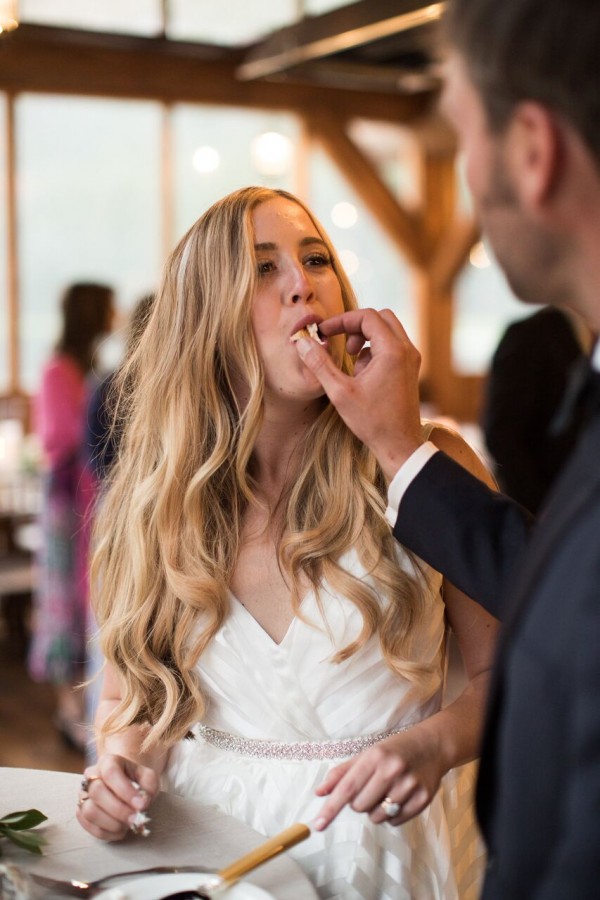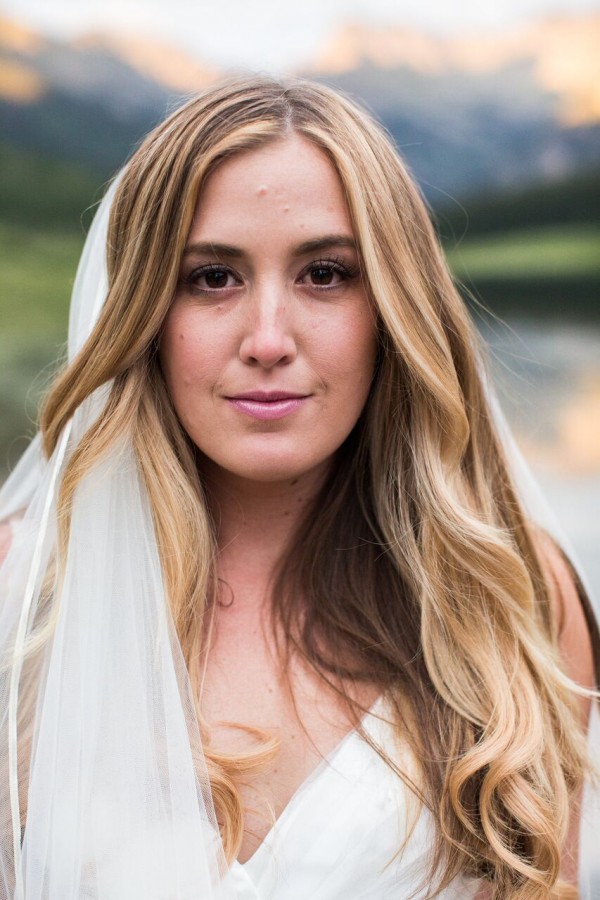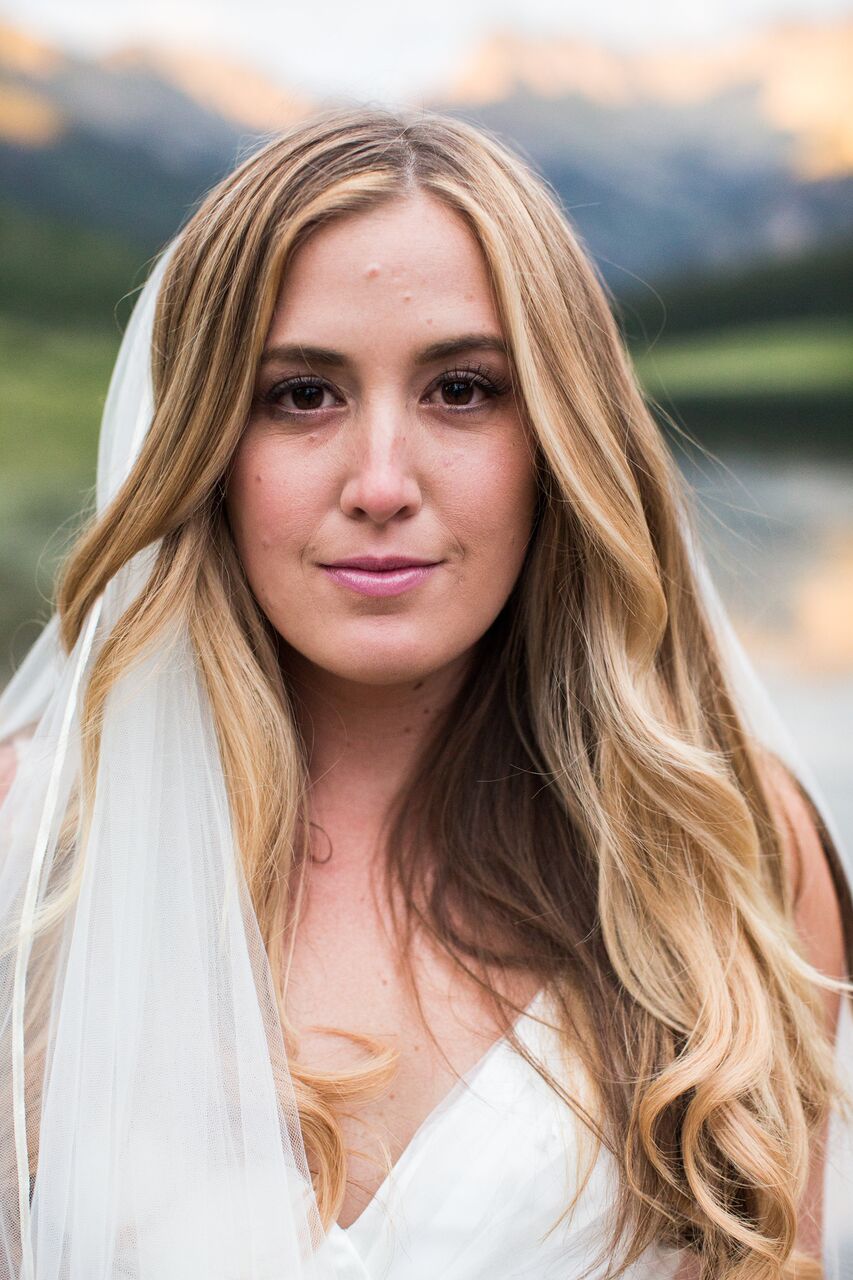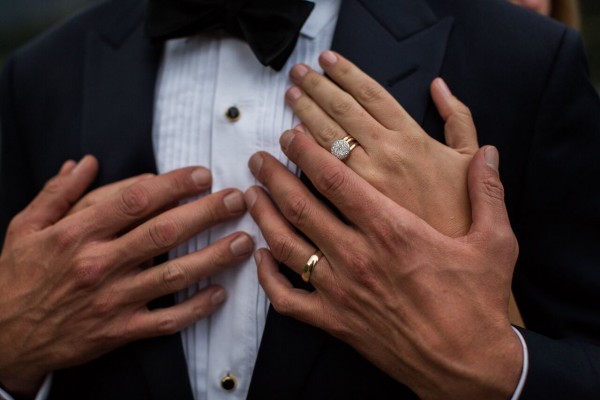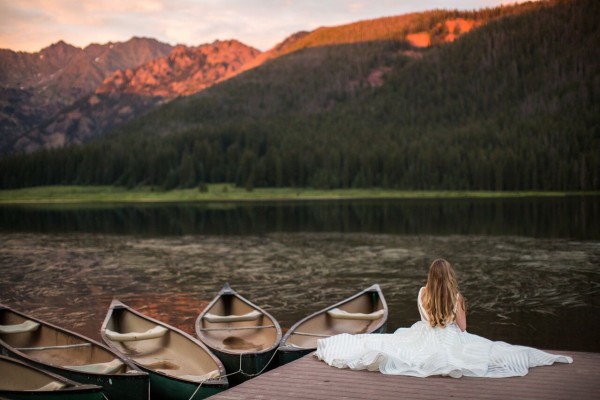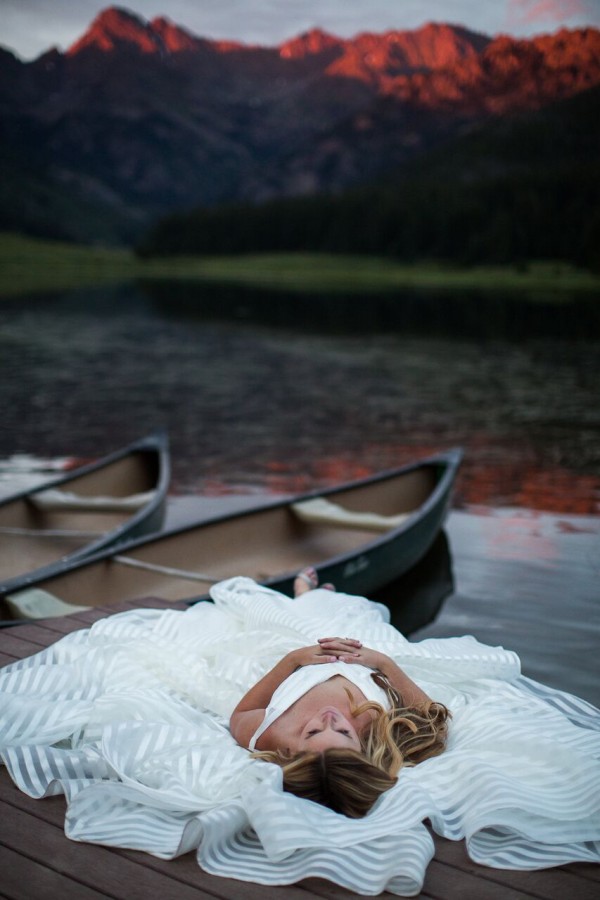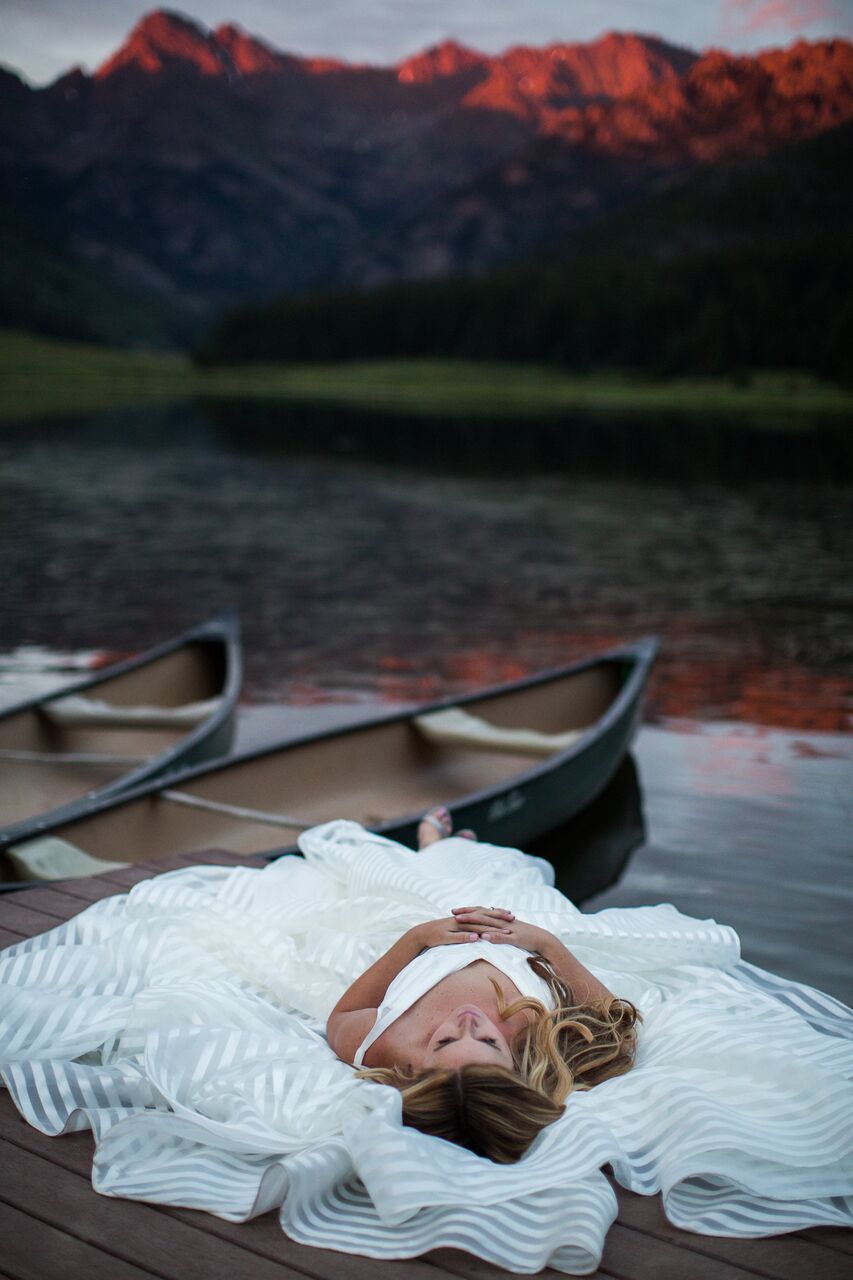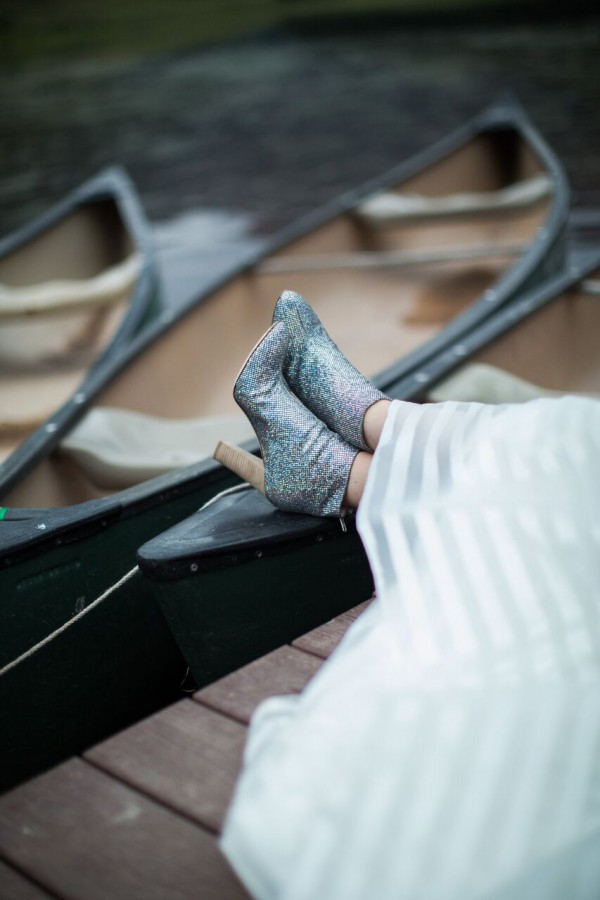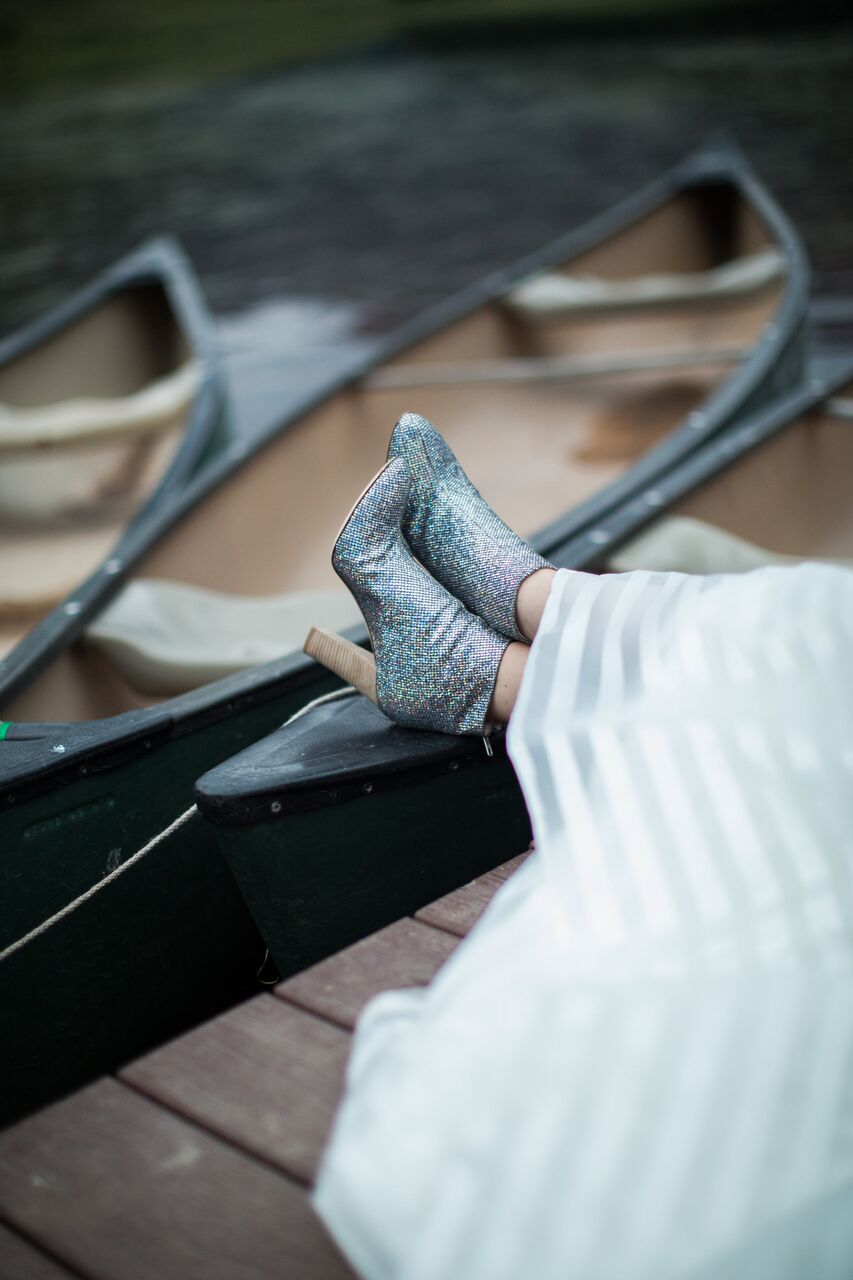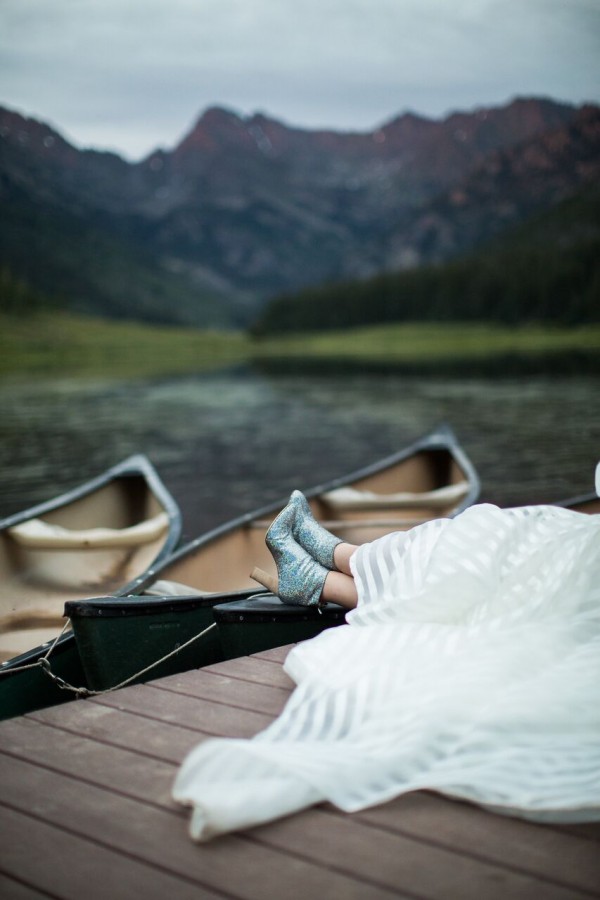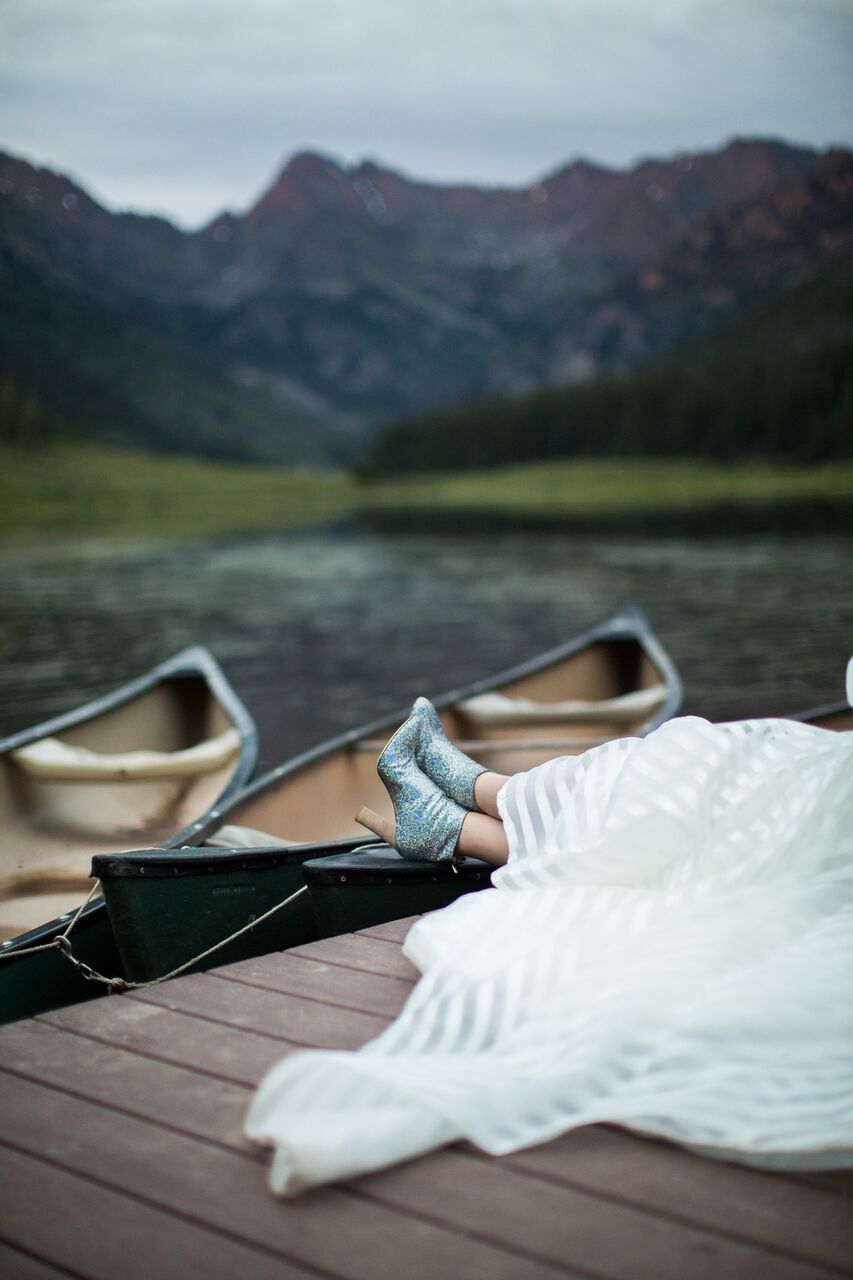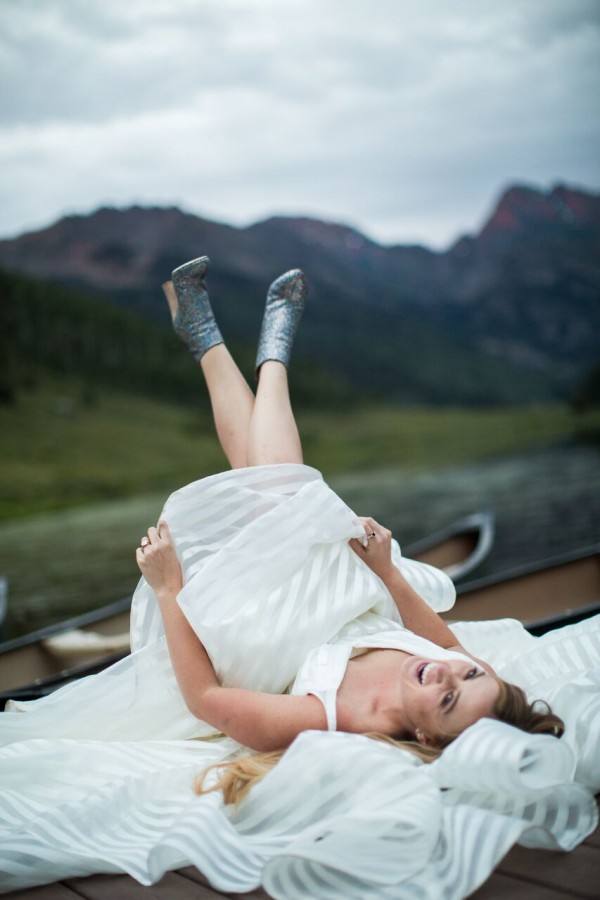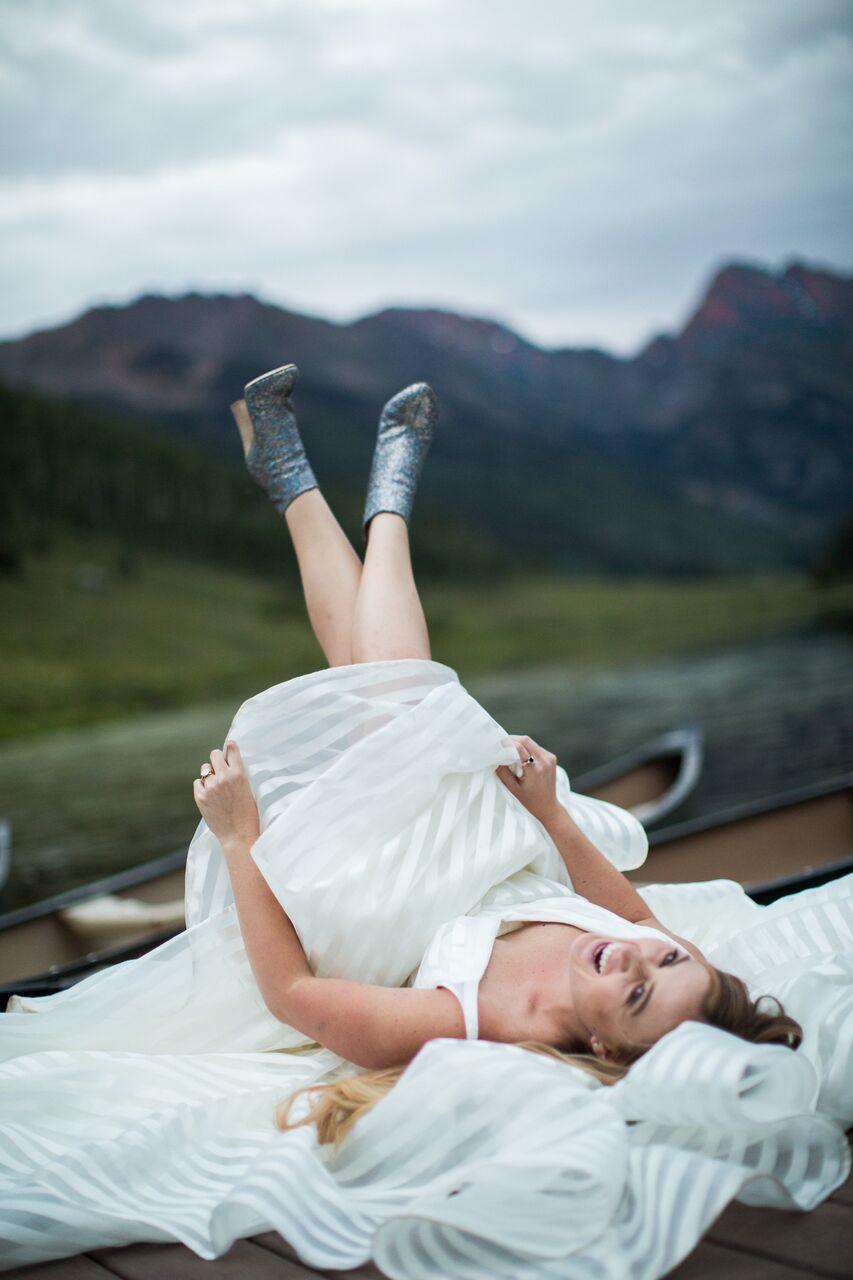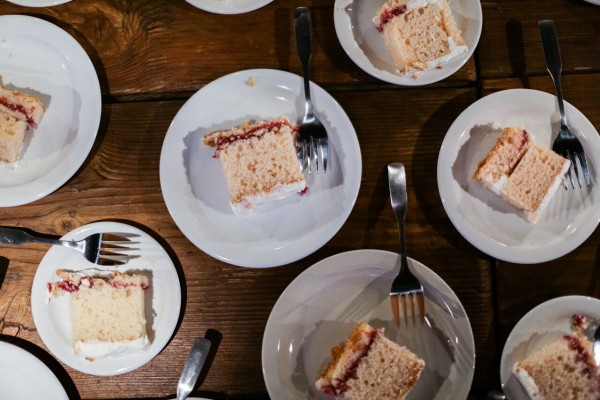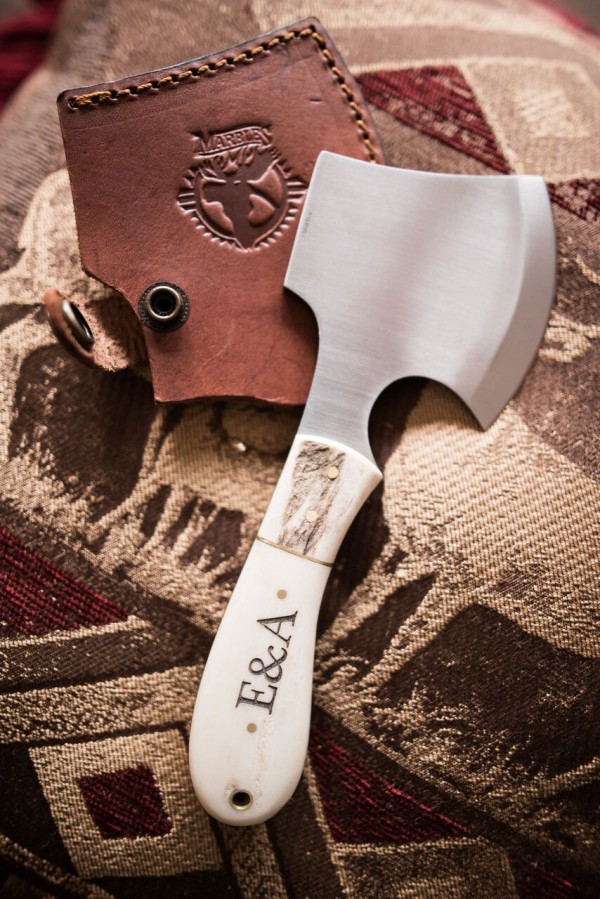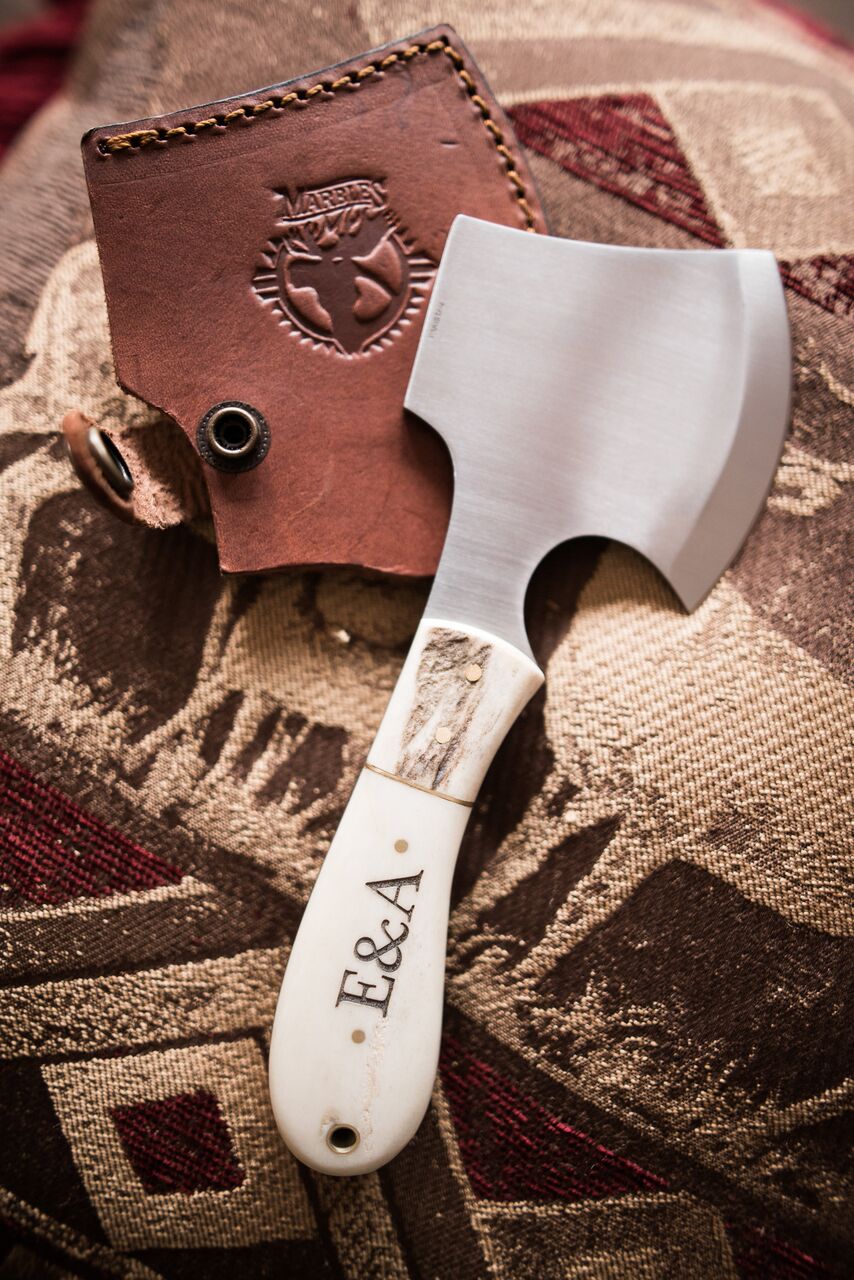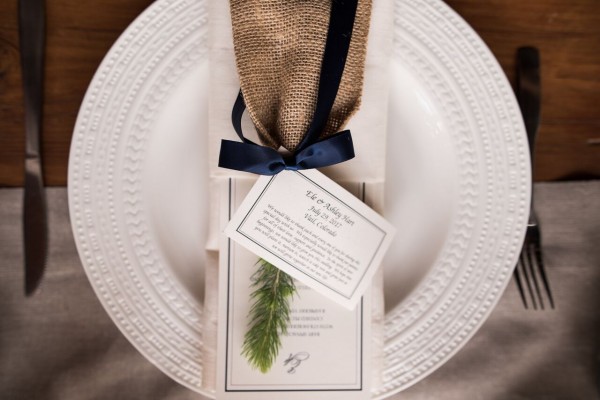 Vendors:
Photography: CarlyJo Studio
Floral: The Perfect Petal
Cake: The Makery
Venue: Piney River Ranch
Dress: Anna bé Bridal 
Boots: Sarah Jessica Parker