NOTE: These are in no particular order of preference.
The Grand Hyatt Vail:
This Vail Hotel just opened in late 2017, and we've already done multiple weddings at this fabulous new nook in Vail. It's modern atmosphere, complimentary happy hour of champs and hot chocolate, beautiful outdoor patio, and it's exclusive location make it a favorite of our clients! They have a ballroom reception option or they have a permanent tent which is our favorite option (we have more creative freedom with a tent!)
Spruce Mountain Ranch:
A classic in Colorado, but one of the best just the same! We love both the upper ranch and lower ranch, and although it has more of a rustic atmosphere, we have had many of our "classic" clients book it so we can work our magic and transform it! The acres of beautiful scenery and the fact that it can accommodate a large guest count is a huge seller!
The Tenth:
The experience of riding a gondola seems mundane to us Colorado natives, but for most guests coming from afar, it is a real treat and fun experience. The Tenth is our favorite on-mountain venue. It's beautiful ceremony deck has amazing views of the mountains, and its elegant indoor setting has huge windows that make you feel like you're sitting amongst the stars.
Four Seasons Vail:
The Four Seasons in Vail is by far one of our favorite Four Seasons locations. Their service is really what people love so much about the Four Seasons. For your ceremony, you can get married on the pool deck (where I'm sure you've seen pictures of the runway over the pool) or many of our clients opt to get married at the Vail Chapel – just a five minute walk away from the ballroom and foyer.
Four Seasons Denver:
Any client that wants a formal ballroom wedding in Denver, the Four Seasons Denver is the first (and sometimes only) place we send them! Their ballroom has some of the most beautiful chandeliers we have ever seen in a ballroom, which is basically what sells their space! They also have windows that allow natural light, fabulous hotel rooms, delicious on site restaurant and a very convenient location for your guests. You can also do your ceremony by the pool followed by cocktails. We have even covered the pool with a Plexiglas glass covering and guests sat right on the water. AMAZING!
Ritz-Carlton Bachelor's Gulch:
The RC Bachelor's Gulch gives you that "resort" feel where you could go there for a weekend and never have to leave the hotel! Their ceremony bridge with a permanent arch is so charming, and their pool terrace is perfect for a casual pool party the day before or after the wedding! Their team is one of the best and most accommodating we have worked with as well! Their ballrooms can accommodate small or large guest counts and they also offer tenting as an option. Laid back luxury at its best.
Park Hyatt Beaver Creek:
The Park Hyatt is the perfect hotel for a modern client. Its ballroom has beautiful windows and it can hold up to 400 people! Perfect for a large guest count. You can also do your ceremony on the lawn or at the top of the Gondola at the Beaver Creek Wedding Deck. Tenting is also an option. Cocktails are on the outside patio overlooking the beautiful mountains of Beaver Creek.
Devil's Thumb Ranch:
This place has the entire package for your guests – horseback riding, yoga classes, skiing in winter, hiking, a wonderful salt water pool area, and even more activities are available for your guests to enjoy! Not to mention their fabulous food, coffee shop, and spa! They have two reception spaces, and High-Lonesome Lodge is our favorite! It's large windows overlooking the entire ranch really sell the space, and the tipi like structure for the ceremony is iconic. Winter, summer, fall, or spring this resort is a great location and has so much to offer the destination wedding client!

St. Regis Aspen:
The gorgeous courtyard is what most of our clients fall in love with at the St. Regis in Aspen. This high end hotel is perfect for a luxurious Aspen wedding. Tenting is an option, or they have a gorgeous ballroom option. Rooms are also really amazing.
The Little Nell:
The view that makes Aspen weddings so coveted (and for good reason)! Head up the gondola for this beautiful wedding deck ceremony, and a reception on top of the mountain! Don't forget those breakfast burritos on the way down the gondola at the end of the night! They will be going through a full remodel in 2020/2021. Tenting at the base is all an option if that is what you are looking for.
The Broadmoor:
Want to stay at one resort all weekend? This is THE place for you. They have everything you could ever need (I mean come on they even have their own bowling alley and movie theater) and there is so much history at this resort. They can accommodate large or small guest counts, and have many different reception and ceremony options. The grounds are extremely well kept and there are multiple dining options on site. Pool Cabana with drink service? Yes, they have too. Swans – check. Spacious grounds – check. Paddle boats – check.
St. Julien Boulder:
Many CU graduates choose the St. Julien for their wedding venue! A charming garden ceremony location, with a ballroom reception. This venue is perfect for the client that has Boulder roots and wants a charming wedding in the midst of downtown Boulder in a luxurious hotel.
St. Vrain:
This is such a unique space! Located in Longmont, most guests stay in Boulder and shuttle from there. This venue has exposed brick walls with custom art touches, luxurious lounge furniture included in the rental, and two floors that create many options for the flow of your event! Their in house caterer is some of the best food we have ever tasted.
Beano's Cabin:
A magical mountain spot! Beano's cabin is located halfway up the mountain and will take your breath away in the winter months too. You actually ride a sleigh up the mountain! The Beaver Creek Chapel is a popular spot to have your ceremony, and then head up the mountain for your reception. Dancing is inside a tent overlooking the stars. You can also host your ceremony on site in the meadow. The 5 star cuisine will wow your guests.
Flying Diamond Ranch:
We aren't often seen in Steamboat, but when we are, it's most likely at this amazing wedding venue on the outskirts of Steamboat Springs. Its Aspen Grove is truly MAGICAL for your ceremony/cocktail hour, and it has a permanent clear tent that is meticulously taken care of and the best of the best. The pictures that come from weddings here are truly breathtaking! If you want to feel like you are engulfed in Aspen trees, then this is your spot. Only a 15 minute drive from the town of Steamboat Springs.
The Peak's Resort and Spa Telluride: Oh Telluride, how you have our hearts! We are in LOVE with this charming town (or should we say two towns?). The layout of Telluride is a bit confusing to newcomers, but once you visit, you will fall in love. The San Sophia views really can't be beat! The best wedding deck views in Colorado in our opinion. Not to mention the Peaks Resort and Spa has a gorgeous outdoor deck and reception space (with lots and lots of windows!). San Sophia Overlook in Telluride, CO pairs PERFECTLY with a Peaks Resort wedding. It is one of the most gorgeous ceremony sites in the state of Colorado. A runner up venue to this in Telluride is certainly Goronno Ranch.
Dunton Hot Springs:
Small wedding guest count with a large budget? Dunton Hot Springs is probably a great option to consider! Its intimate and secluded location can accommodate up to 65 guests, and it's atmosphere is truly magical! It is an all inclusive venue that allows you to take over the entire town of Dunton and have a true destination wedding.
Donovan Pavilion:
A very popular Vail Wedding Location, but still one of our favorites! The stunning indoor space with vast ceilings and windows sells this space. You can bring in any of your own vendors and alcohol which gives everyone a lot of flexibility. You can do guest count up to 240 as well as ceremony on the back patio so everything is in one location. Also, you can tent the back patio if you would like. This is truly a blank slate and we have done so many design concepts here. Sky is the limit. But book fast. It is VERY popular and they run out of dates quickly.
Moss Denver:
For the boho/urban client! Exposed brick walls, a moss bar and wall, crystal chandeliers, Edison bulbs, and concrete floors! This is one of our favorite venues in Denver because of how fun it is to design for! If outdoor options for events are important to you, you will want to choose their sister property, Blanc. See next number.
Blanc Denver:
Taking blank slate to a new level! Blanc has simple white walls that can be transformed into any atmosphere you desire, and clients love the outdoor ceremony/cocktail hour space! It is located in the very popular area, the Rhino, and clients love its indoor/outdoor urban feel. So many options here, and just minutes from Downtown Denver hotels.
Kimpton Hotel Born:
We recommend many clients here that want a Denver wedding (even when they say they don't want a hotel wedding). It's atmosphere is so unlike what typical hotel wedding spaces feel like, and you get all the perks you would normally get from a hotel wedding. Their owner is an interior designer and they describe the interior of the hotel as "Alpine Modern". (p.s. the Groom's love this spot!) Also, the Kimpton brand always delivers. Do your first look on their rooftop for some fabulous photos.
Aspen Meadows Resort:
Talk about a hidden gem in Aspen! This gorgeous resort is tucked away between mountains in a more remote area of Aspen. It offers stunning views of Maroon Bells and has multiple options for cocktails and reception. Also, bonus, guests can stay on site, which makes it every convenient.
Garden of the Gods:
An absolutely stunning, picturesque, and iconic Colorado Mountain Resort located in Colorado Springs. Gorgeous red rock ceremony views, a reflection pool, outdoor cocktail patio, and floor to ceiling windows for your indoor reception. Everything about this luxury resort is impressive. One of our favorite places to do a wedding.
24. Columbine Country Club:
This place has quickly become one of our VERY favorite Country Clubs in the state of Colorado to plan a wedding. We had the pleasure of planning Olympic Swimmer, Missy Franklins, wedding there and have also had the opportunity to do a gorgeous Sperry Tent Reception. Options galore. You can do the ceremony outside, cocktails on the patio, and then have your reception in their gorgeous ballroom, as well as tent the patio off the ballroom or you can do the entire event in a tent. You do not have to be a member to have your wedding here, and their food and service are outstanding. This is DEF on top of our list.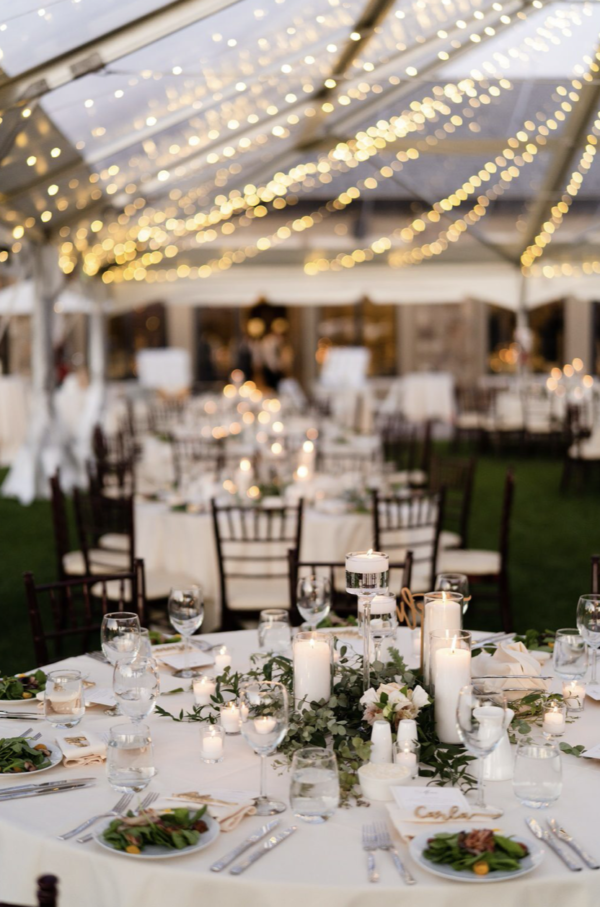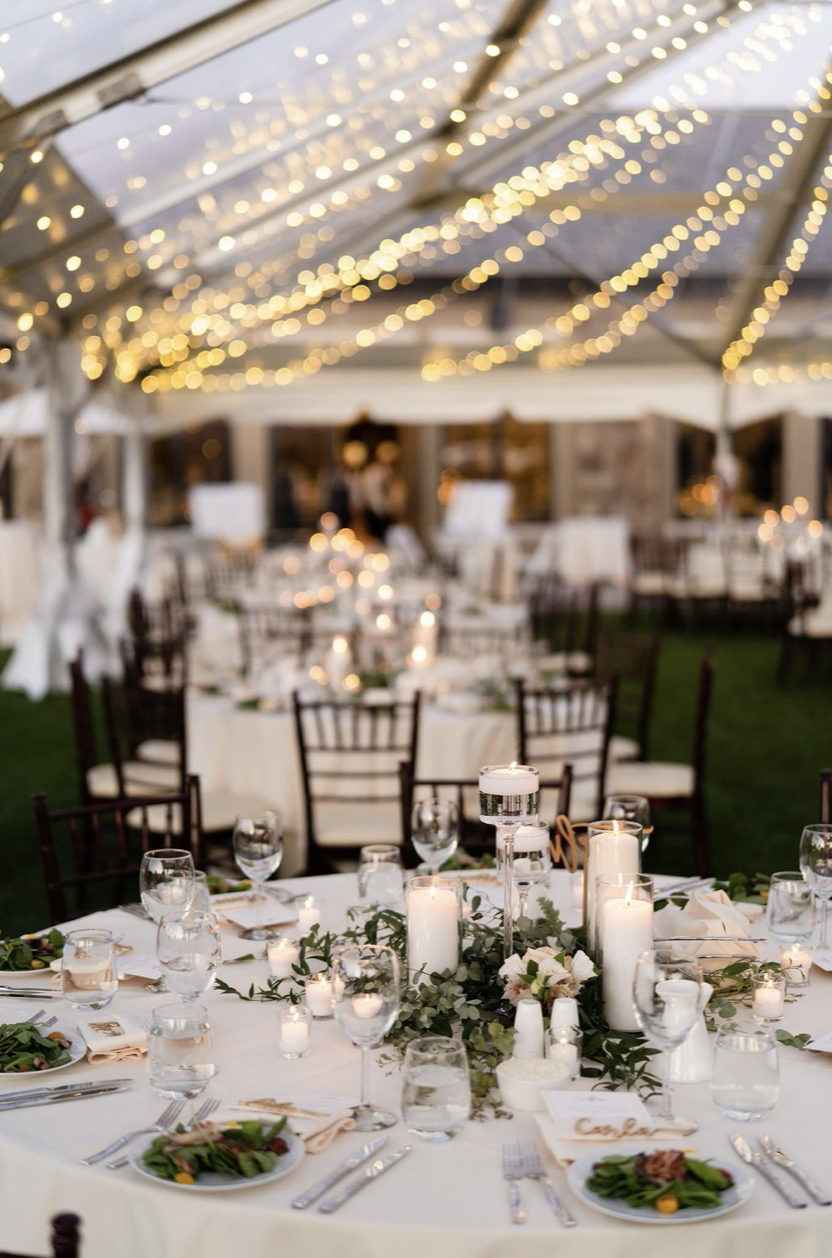 25.Vail Golf Club:
For an affordable and unforgettable Vail wedding, this is one of our go to spots. They have a beautiful, modern ballroom with floor to ceiling windows offering sweeping views of the Gore Range. You can bring in your own caterer (or use them) and they are very accommodating to work with. Their ceremony island is stunning, and overlooks a beautiful lake.
LET US HELP YOU NOT ONLY FIND YOUR PERFECT WEDDING VENUE, BUT ALSO HELP PLAN YOUR PERFECT WEDDING. CONTACT US TODAY! 
FOLLOW US FOR MORE INSPO PICS ON THE GRAM @TABLE6PRODUCTIONS
XO,
TABLE 6