A wedding is a special day, not only for the happy couple but for the rest of the family and friends. It's a celebration where everyone can get involved and be together on this joyous occasion.
However, as the festivities progress, more and more people start to take to the stage to share their insight into the couple, most notably the bridesmaids and the father of the bride. The speeches from these parties are highly anticipated, and you'll want to make sure you're getting it right.
Today, we're going to talk through what makes a flawless bridesmaid and father-of-the-bride speech, allowing you to ensure perfection on this already special day.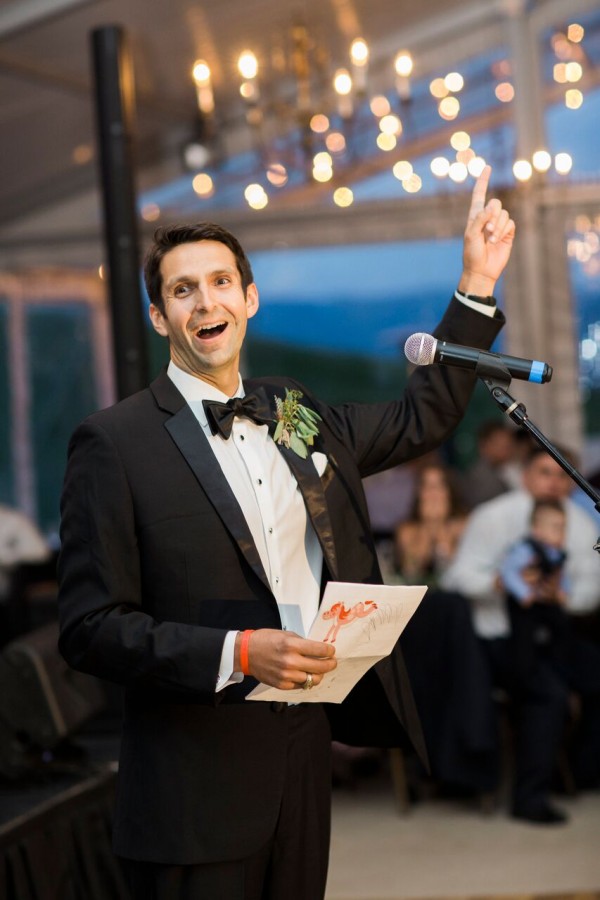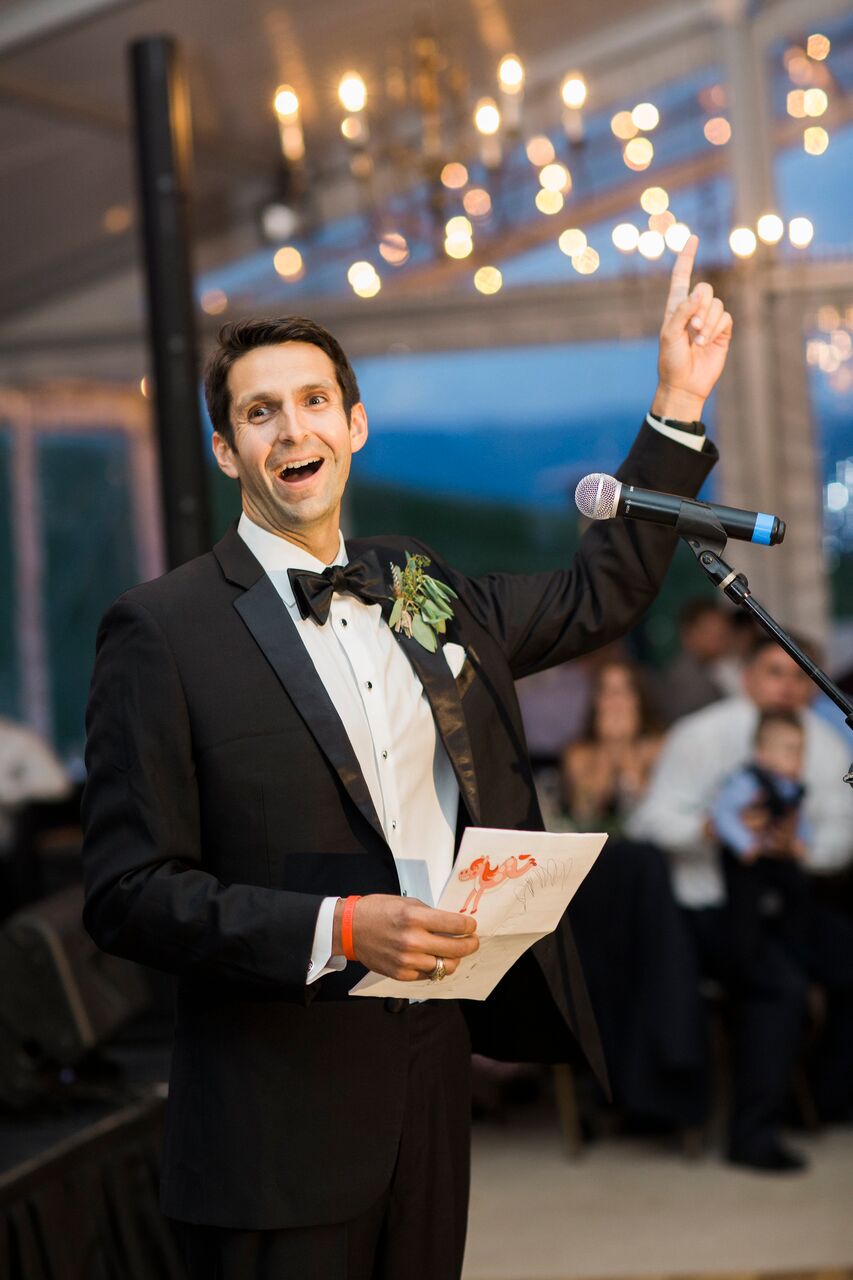 The Father of the Bride Speech
To get you started here's a basic layout and structure you can use in your father of the bride speech, ensuring you don't miss anything out and have covered all the basics;
Introduction
"Of course, there's going to be a mixture of people at the event, some of which know who you are and some that don't. Just remember, this is a stern meeting so just quickly introduce yourself, maybe a joke if you feel like it," shares Peter Thompson, a speechwriter for Australian Reviewer.
Welcoming Everyone
Next, formally thank everybody for coming, and officially welcome them to the event. If possible, try to mention your wife (or the bride's mother) and the parents of the groom.
Your Daughter
Of course, the next most important thing to take about is your daughter. Don't forget that traditionally, she made you pay for the wedding so now you're chance to get your own back! Talk about her youth or growing up in a fun way is a great way to win the crowd.
Her Partner
When it comes to your daughter's partner, this section is all about welcoming them to your family. Take about your time together and how you've met or something funny that happened between you.
Advice
As an elder of the wedding, your final section is all about leaving some wisdom for everybody to take away, maybe a wedding tip, piece of advice or even a joke, but don't upset your wife! Don't forget to end with a toast to the happy couple!
Crafting the Perfect Speech
When you're writing your speech, whether you're reading off a piece of paper, or your own head, you want to make sure it's perfect. This means checking it over to make sure it sounds right and communicates the right message. Here are some tools you can use to help you write this perfect speech;
These are two services you can use to make sure the grammar in your speech is perfect.
This is an online writing service that can help you to write your speech, as recommended by the HuffingtonPost in Dissertaton Writing Help.
Writing Populist / Let's Go and Learn
These two sites are full of writing guides you can use and follow to make sure your speech is well structured and reads well.
This is an online service that can help you edit, tweak and perfect your speech for the big day, as suggested by Best Australian Writers.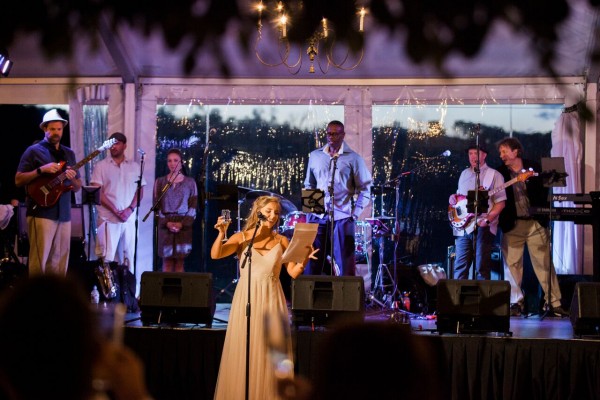 The Bridesmaid Speech
"With a similar outline to the father of the bride's speech, remember you're one of the bride's best friends, so you have so much scope to get creative with your speech. This is also a great way to write a maid of honour's speech," explains Jessica Gooderham, a speechwriter for Essay Services and Best British Essays.
Introduction
As before, start with who you are and how happy you are to be at the wedding. It's always nice if you talk about how amazing and beautiful the ceremony was, or any special stories or jokes about how shopping or getting anything ready for the wedding seems like a lifetime ago now that we're actually here on the big day.
To the Couple
Of course, next you want to give thanks and celebratory remarks to the happy couple, telling them how you're so happy for them and maybe even a couple of statements of how you know them both and that you've seen them go through thick and thin.
Personal Statement
Then moving onto a more personal side of things, you can talk about how close you and the bride are. A few funny stories and maybe even some pictures are usually well received.
Words of Advice
Of course, this section depends mainly on whether or not you're married already, but if you don't have anything you want the couple to remember, simply end the speech with a toast, a congratulation and get everybody to raise a glass to the happy couple.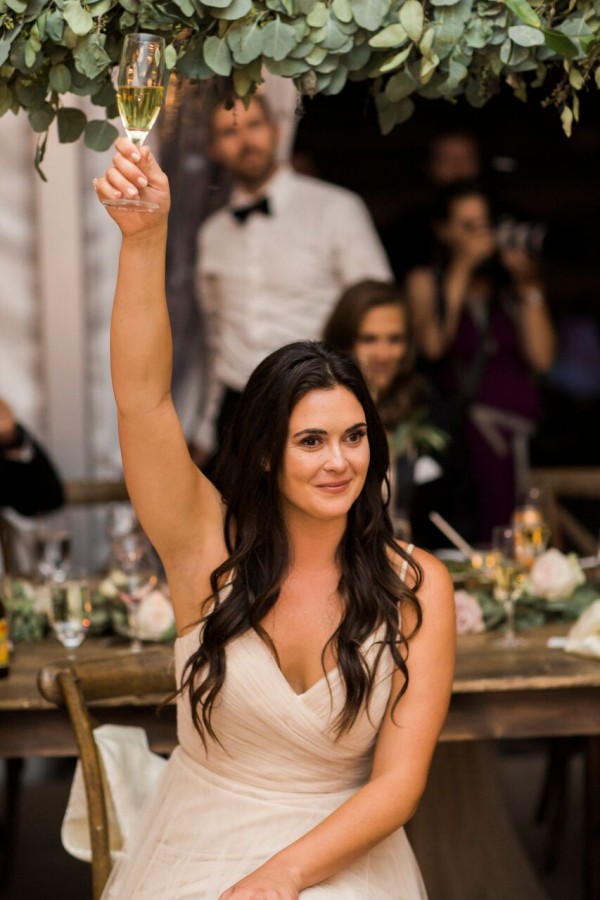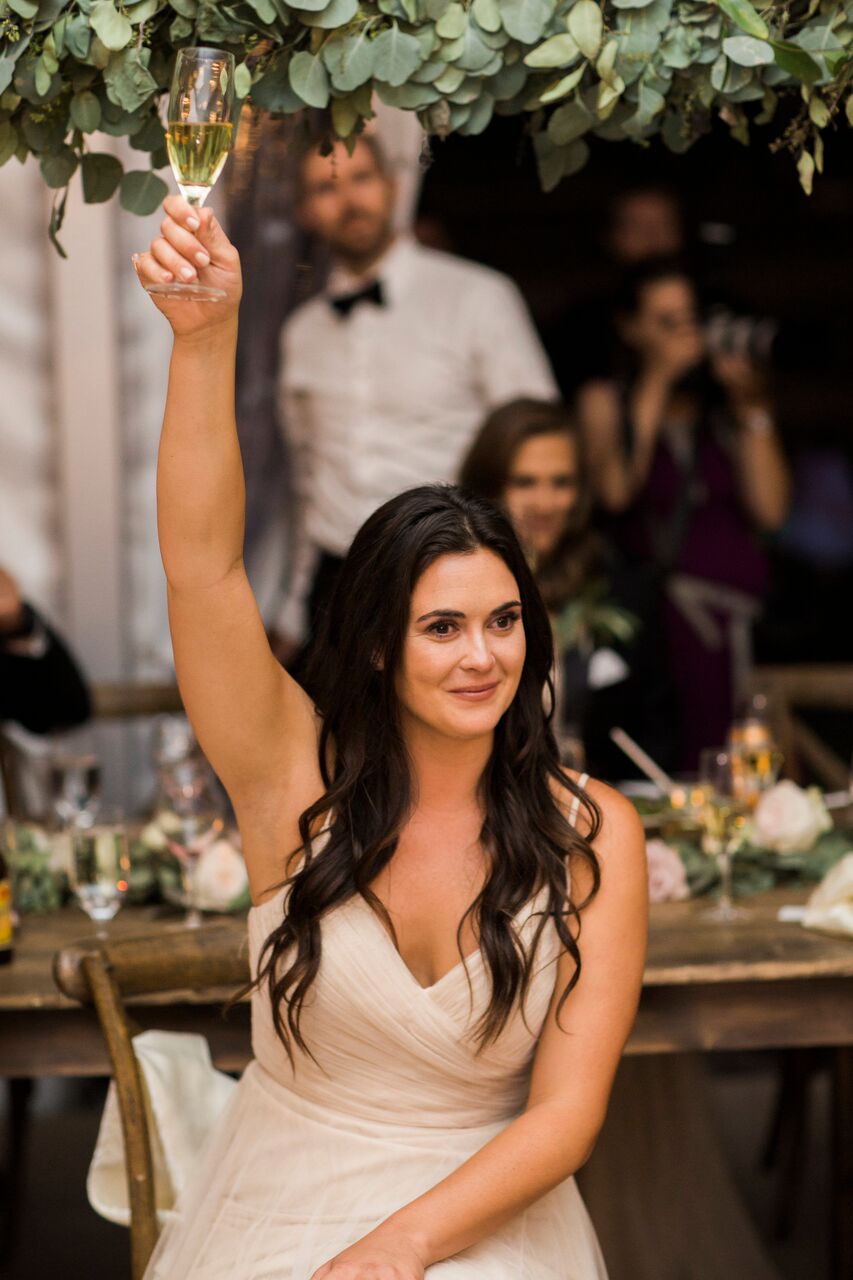 Mary Walton is a resume editor at CV Writing Service. She also provides proofreading services for websites like Revieweal, sites that review online writing services.