Mexico Wedding Planner
Our Mexico Wedding Planning team is made up of an experienced team of individuals with the expertise and knowledge to assist you in planning your Destination Mexico Wedding. Planning a wedding in Mexico comes with additional logistics and hurdles that can often cause stress on a client. That is why you need us! Don't try to plan your Destination Wedding alone.
Our approach is simple. We make the journey fun, exciting, and low stress. We put great focus on the overall guest experience, thinking through the logistics particular to your event, and making sure that every detail is touched from start to finish. 
We have planned many weddings along the Baja Peninsula from concept to completion with poise, style, and flawless execution. Our Mexico Wedding Planning team also services clients in San Jose del Cabo, Puerto Vallarta, Sayulita, San Juan Allende, and many other beautiful areas in this gorgeous country. In fact, we plan events all over the world!
Oh, and, Se Hablo Espanol.
Meet our Team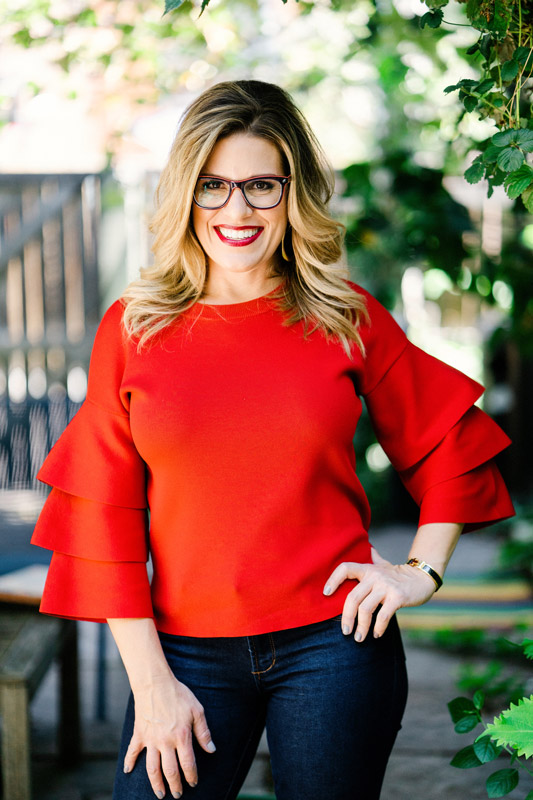 Heather Allen
A few of my favorite things
Lulu Lemon
Vanilla Coffee Mate
Sushi
Expensive Champagne
Sunday Funday
Yoga Sculpt
Chanel Perfume
Destination Weddings
Instagram
Rom Coms
Puppy Breath
E! News
Napa Wineries
Tory Burch
Originally a Florida girl, Heather moved to Colorado after graduating with a degree in Broadcast Journalism. After pursuing her master's degree and realizing that getting her own show on E! was going to be harder than she thought, she switched gears and devoted 7 years of her life to the advertising world working with large Automotive brands like Ford and Toyota. Through this endeavor she realized that it wasn't the corporate expense account that she loved most, but instead it was the planning of large events for her high-profile clients. After planning her own wedding, she realized the wedding industry had a need for a modern-day planner that focused on event design as well as making sure the event was personalized to the couple. Heather entered the wedding market in 2004 as a vivacious trendsetter when wedding planners weren't even really a thing (except in movies!).
Heather is an anomaly! She is known for creating the trend, not following it. She is a type A right-brained leader. She is known for "dreaming" up her next design concept (literally). Although she possesses all the "standard" qualities of an exceptional planner, her forte' is definitely event design and the art of negotiation. This is what her clients love about her most (and that she is really fun!). Her ingenious designs and ideas have been featured Nationally by places like The Knot, Bride's, Martha Stewart, Inside Weddings, Carats & Cake, Destination I Do, Reign, Style Me Pretty, and Grace Ormonde (to name a few). Heather's reputation in the wedding industry has earned her some of the most prestigious accolades such as Event Solutions "Event Planner of the Year" and being inducted into the Knot's "Hall of Fame" for being voted in the "Best Of" Wedding Planners for 12 years in a row.
What we offer
After years of experience and hundreds of fabulous events, we have curated wedding planning and event design packages to meet the unique needs of every client.ry client. Whether you need an expert by your side every step of the way, design assistance, or a month of coordinator, we are sure to have the perfect package for your needs! Our almost 20 years of experience have taught us what our clients need and value the most! No matter what package you choose, we recognize that this is YOUR wedding, and we make sure you are involved every step of the way.
Hollywood Soirée
Our most comprehensive package that is perfect for destination weddings, events with larger guests counts and elaborate décor, as well as celebrations that include multiple pre and post event celebrations. Need us every step of the way? Then this package is for you! All you have to do is show up and enjoy your extraordinary event! This is our most popular package and has lots of extras. 
Big Production
Designed for the client who still wants to be very involved in the wedding planning yet needs an expert's guidance. Tell us your ideas and expectations and we will help you create the event of your dreams! Whether you have already done some of the work yourself or you are just getting started, this is the ideal package for the client with a vision, the client who has already done some leg work, or the client that just needs someone to help them focus on details of the wedding day. 
Affair with Flair
Our "event design" package is specifically designed for the client who is comfortable managing the budget and negotiating with vendors but wants our expertise in styling the event. Let us manage the décor and fabulous details! We will make sure every element is cohesive and gorgeous. With this package, you are essentially getting your very own wedding stylist! We focus on all things visual, as well coordinate them on the day of.
Grand Finale
This is what we would consider to be our "month of" package. We don't book it very often, because we notice that our client tends to want full planning, however, we do recognize that there are situations when this package fits best. It includes a final walk thru 60 days out from the wedding, a one hour meeting to review logistics and timeline, a ceremony rehearsal and day of coordination up to 8 hours.