Winter weddings are some of our favorites because there are so many options for themes. Holiday details, winter wonderlands and couture fashion are all great elements to add to your special day! Here are a few of our favorites!
Heather Allen – My favorite holiday/winter wedding decor was definitely from my New Year's Eve wedding. Not only did I fall in love with the couple (and the family), I also adored every last detail of their fabulous wedding. The groom's last name is "SNOW" so you can imagine how much we played off of that and the time of year. It was a true Winter Wonderland wedding. My favorite detail was the decals on the back of every ghost chair. It featured the couple's snowflake monogram in blue and a rhinestone in the center of each snowflake! This was on all 275 seats in the house! Truly amazing!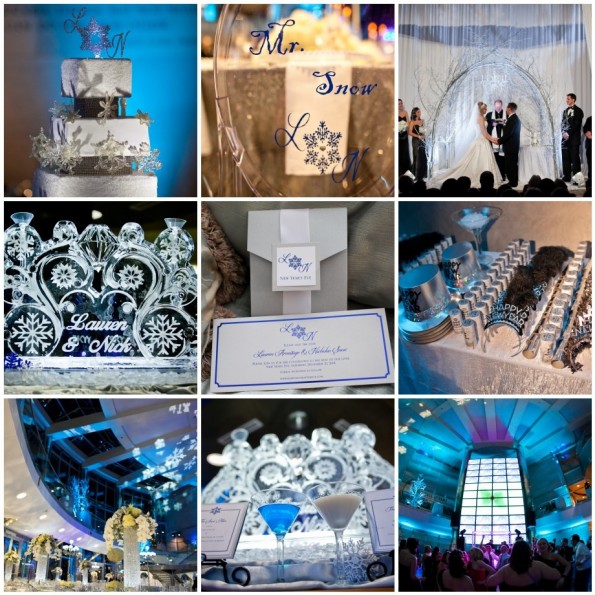 Shannon Wilson – I love the mercury glass look that is so in-style at the moment!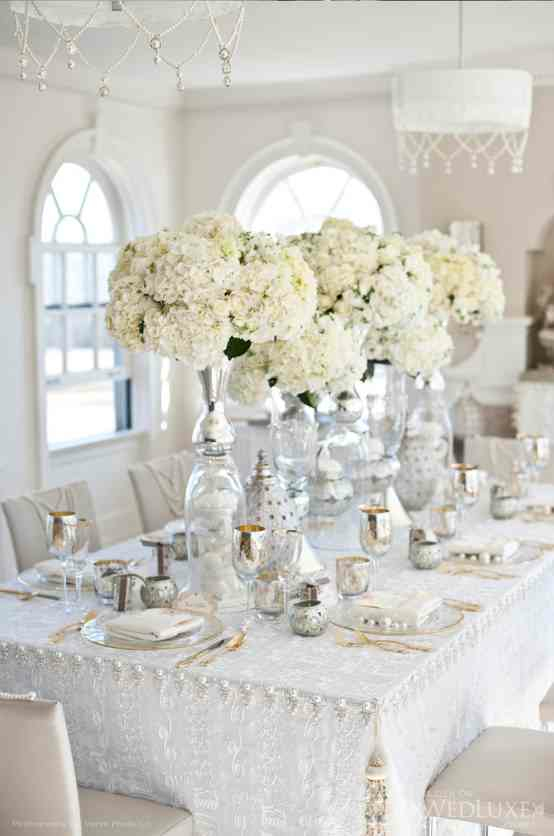 Jackie Ross – These days couple's register for towels, kitchen accessories and sheets… even honeymoons. But, how many couple's consider their first Christmas? A great alternative to a standard guestbook is to have each guest  write well wishes on individual Christmas ornaments. The couple's first Christmas would be full of memories from their joyous day!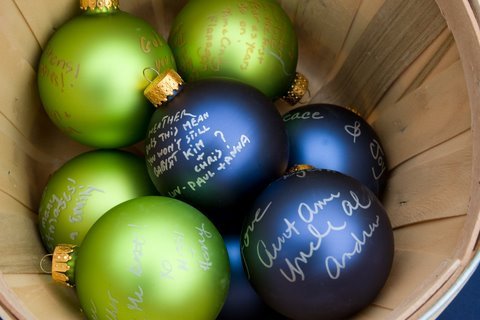 Lauryn Prattes – I love using clear glass ornaments for decor. There are so many ways that you can use them even if you aren't having a Christmas themed wedding. One way is to have you calligrapher write the guests name and table number on them and use them as escort cards by hanging them from branches. This also doubles as a nice favor for guests to take with them.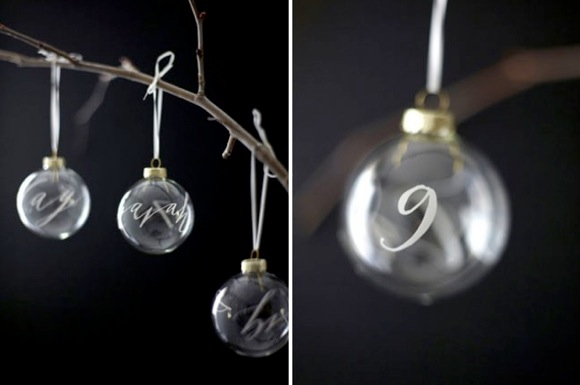 Elizabeth Stephenson  – I would have a winter wedding just so that I could wear a fur wrap with my wedding gown. Seriously, I love this detail that much.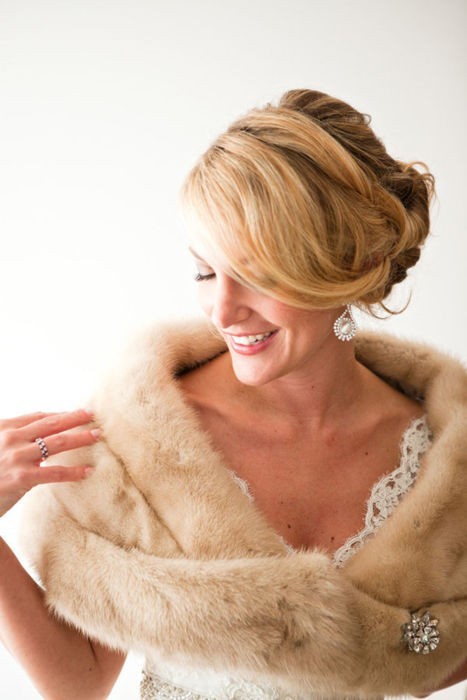 Elizabeth Sleeper – Love this! Christmas ornaments for escort cards!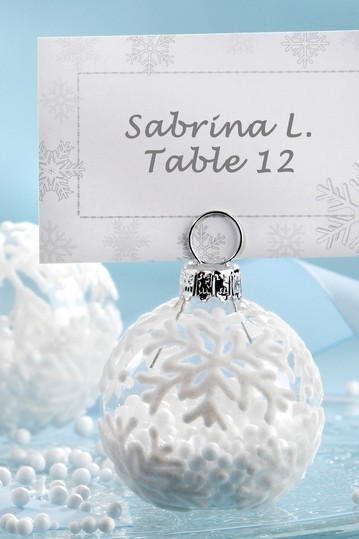 Nicole English – One of my favorite holiday wedding decor ideas is to incorporate my fab silver/gold theme but adding deep red to it. This centerpiece is PERFECT for a holiday wedding