"What is your favorite flower to use at a wedding or event?"
There is a common trend between The 6 Chicks, our love for peonies! Read on for some of our favorite flowers to use for weddings and events, and our suggestions to replace our beloved peony when it is out of season: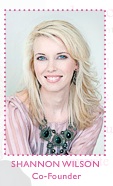 "I absolutely love hypericum berries.  These flowers come in such bright, fun colors so they can be used in a variety of ways. Hypericum berries can add a lot of dimension to a bouquet, centerpiece or even a simple boutonniere!"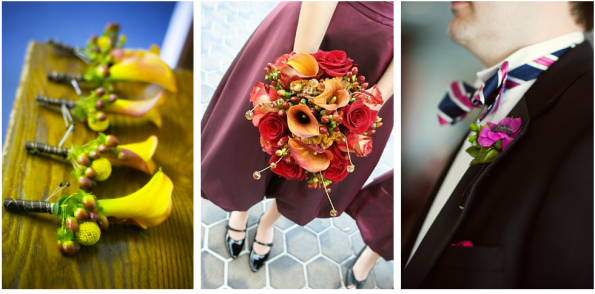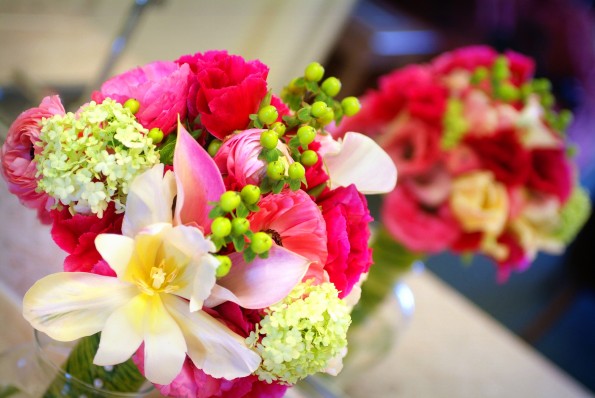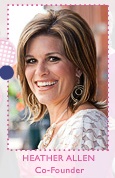 "My favorite flower to use would be the garden rose. Although, I absolutely ADORE peonies, they are in season for such a short amount of time, that it makes it hard for bride's to be able to utilize this flower without costing themselves a lot more money. The garden rose gives the same beautiful effect, smells to die for, doesn't cost as much, and is just as beautiful! Not to mention, comes in more colors!"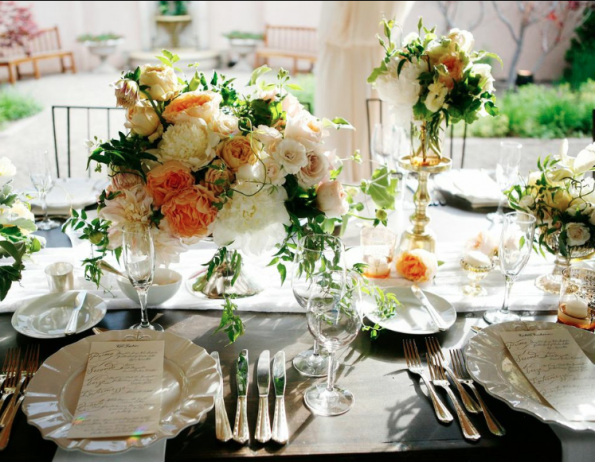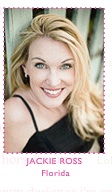 "I love anemones! These delicate flowers make a bold statement with their dark centers. Anemones are extremely versatile. Modern wedding? Carry a bouquet made solely of anemones! Romantic vintage wedding? Mix them with peonies and ranunculus. Regardless of the feel, anemones add a pop of interest. They are available in a wide range of colors… cream, pink, red, purple and blue. The only drawback to this unique flower is the short amount of time they are available… they peak during the spring."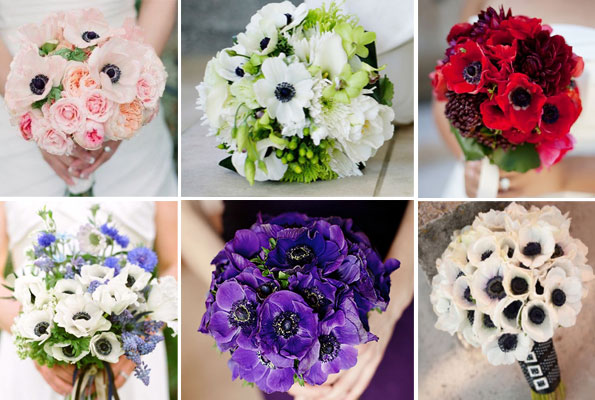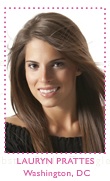 "My absolute favorite flower is a peony…I would be the happiest girl in the world laying in a bed of them, it's an obsession. But for this topic I chose the cabbage rose because of how similar in texture and feel they are to a peony, and the great news for brides is that they are much more readily available with a longer season than peonies. Similar to a peony the cabbage rose is a lovely ball shaped flower with plenty of petals and a fluffy texture that exudes romance and whimsy. They are beautiful in a luscious bouquet by themselves, or mixed in with a variety of other flowers.
Some of my favorite bouquets below incorporate some beautiful cabbage roses, which are available in a variety of colors. Don't be afraid to think outside the bouquet as well, although cabbage roses might be a bit big for a boutonniere they can make gorgeous headpieces for a bride or flower girl, adorn the cake, mix into arrangements or a single bloom at each place setting will finish the table."
Gorgeous and vibrant pink cabbage rose bouquet by Holly Chapple Flowers for Allie's August wedding mixed with dahlia's:
I love these Cabbage Roses mixed into both the bridesmaids and bride bouquets by Holly Chapple Flowers:
Why not change out the veil for this insanely stunning headpiece created by Holly Chapple Flowers using a cabbage rose?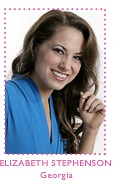 "As much as I would love to name something unusual and clever, I have to stick with my true love: the peony. I love peonies for their lovely colors, their soft and strong structure and their classic elegance. My favorite design is when white peonies are paired with lily of the valley blossoms in a hand tied bouquet. It is so beautiful and timeless that it will never go out of style either."