What is your favorite hair accessory for a bride?
"Definitely a flower crown! I have always loved the bohemian yet elegant look of wearing flowers in your hair. I think this look is perfect for an outdoor garden wedding."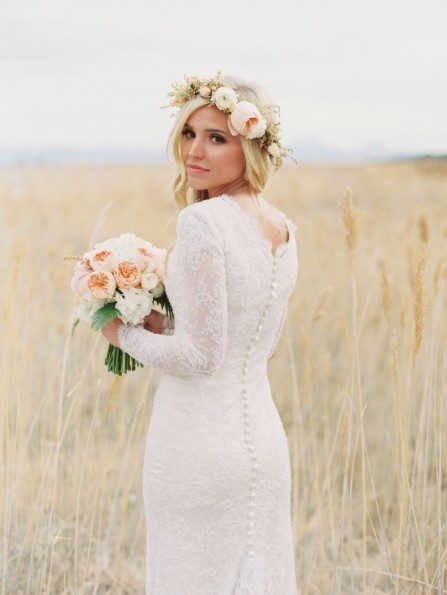 "A long cathedral veil! Call me old fashioned but I really feel that the veil is what makes the bridal look complete."
"I love hair jewelry on a bride. It is such a natural, not over done, look with a little boho to add some spice."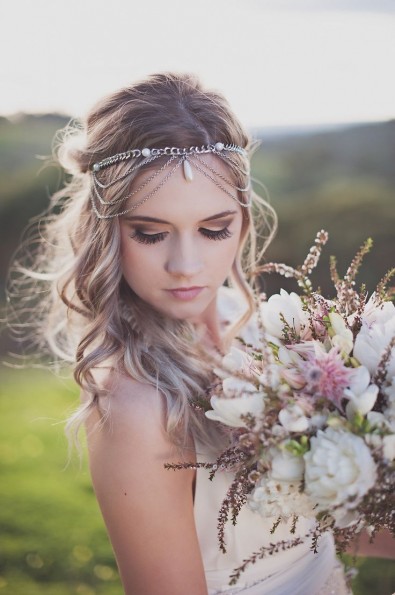 "I love adorned fabric headbands that are left flowing at the nape of the neck. It is the perfect way to get a "veil like" feel without having an actual veil."
"I love the classic 1920s veil on a bride. Very elegant and sweet! Throw in some feathers, flowers or pearls to glam up your look!!"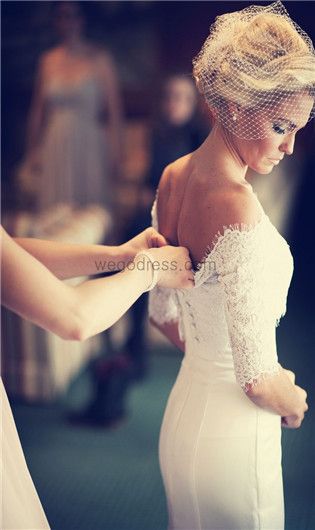 "I adore the floral wreaths and headbands that I've been seeing popping up everywhere. I think it is such a sweet and whimsical trend that makes me happy. The only problem is that it doesn't translate as well for winter weddings. But how do you solve a problem like Maria? You wear a fall/winter foliage crown like Maria Von Trapp did in that amazing wedding scene from Sound of Music. I love the way that the costume designer paired a dramatic veil with a simple arrangement and think it would be a beautiful twist on a popular trend. "