"A fall bouquet favorite… I LOVE the colors used in this bouquet."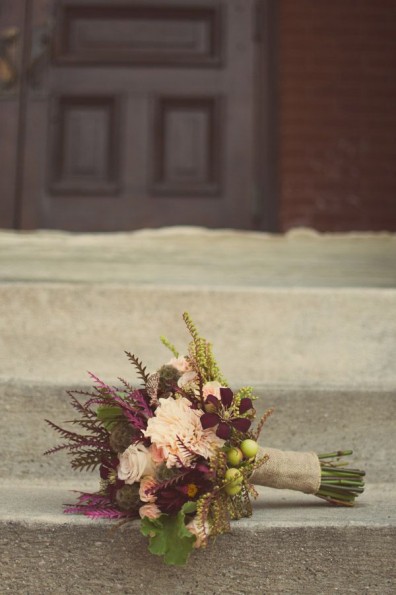 "As much as I would like to take credit... I asked one of my favorite local florists for the floral rundown in this bouquet! Textural hand tied bridal bouquet of white garden roses, "Camel" apricot roses, "Amnesia" lavender roses, purple dahlias, burgundy astilbe, white hypericum berries and bittersweet vine with berries all arranged throughout antique green hydrangea with dusty miller foliage throughout. "
"I have always loved the pale blue, medium blue mixed with peach and apricot. Against the darker shades in most autumn bridal dresses, it really makes a beautiful fall bouquet."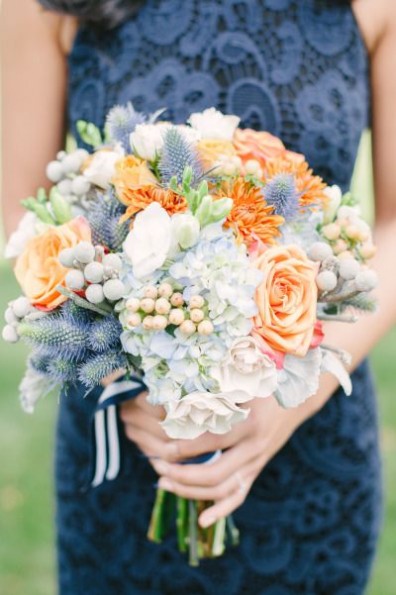 "I love the unique combination of grey dusty miller and orange dahlias in
this bouquet. Perfect for fall!"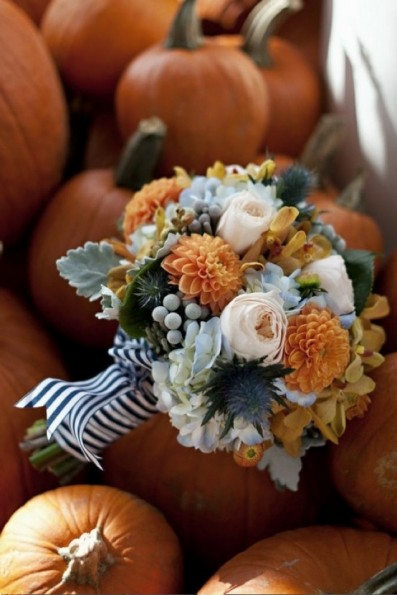 "I absolutely adore this fall bridal bouquet. The different shades of orange blend perfectly with the ivory flowers. The dusty miller is a beautiful touch as well."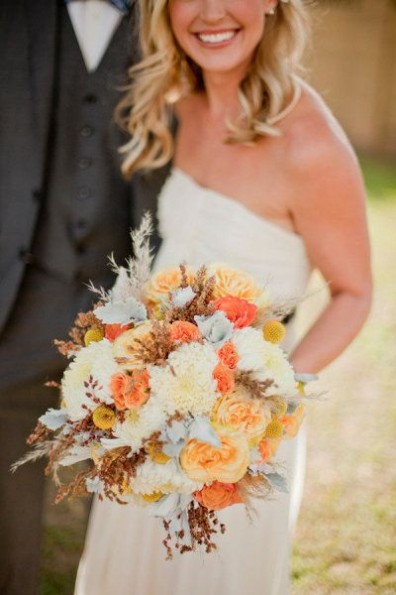 "I'm not sure whether I love this bouquet as a fall statement piece or because it is just so dang clever! The actual floral arrangement isn't exactly my personal taste, but what I love is how the bouquet has a ribbon attachment which allows the bride to keep her bouquet throughout the ceremony. Ideally I'd want a small handle hidden to use while carrying it down the aisle, and then somehow do a quick switch allowing her to slip it on her wrist before taking her groom's hands in marriage. Genius!"