As we all know, sunny days means summer heat. If you are planning an outdoor cocktail hour or reception then this is the perfect idea to help your guests stay cool. Signature drinks are fun, but what about a signature drink with a twist? We found these delightful popsicle cocktails!
Cocktail Push-Pops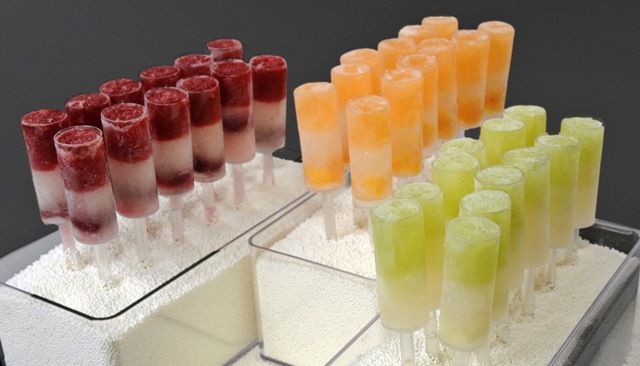 Crushed Cherry Rose — morello cherry ice with rose gelée cherries
Peach Bellini — peach ice with champagne gelée peaches
Green Lavender-tini  — apple vodka ice with lavender thyme gelée apples
Courtesy of Abigail Kirsch Catering
Spiked Snow Cones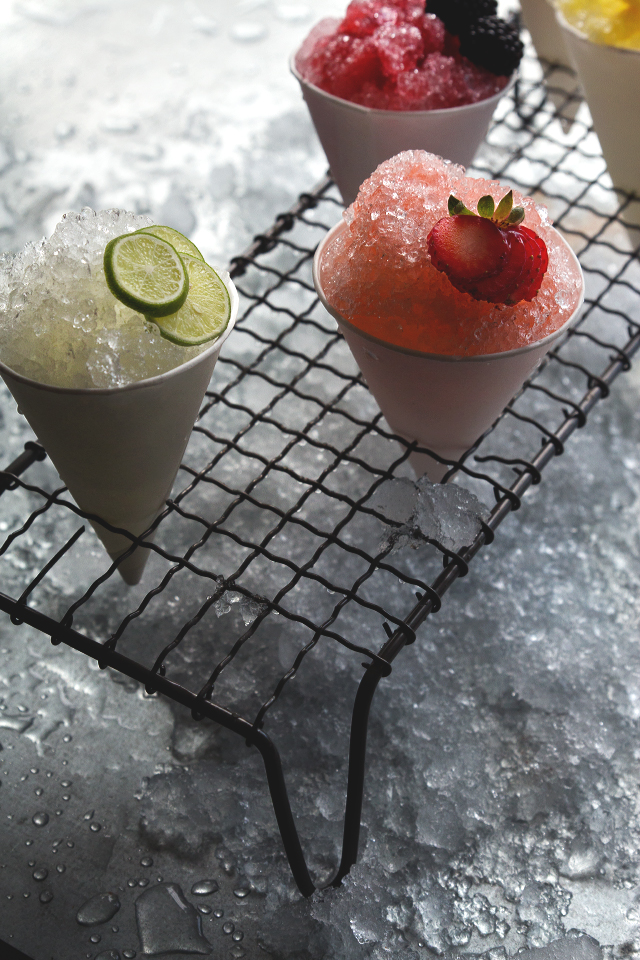 Choose anything from a gimlet to a piña colada… and voila! Spiked snow cones! You can find recipes for some of out favorites on Honestly Yum.
Popsicle Champagne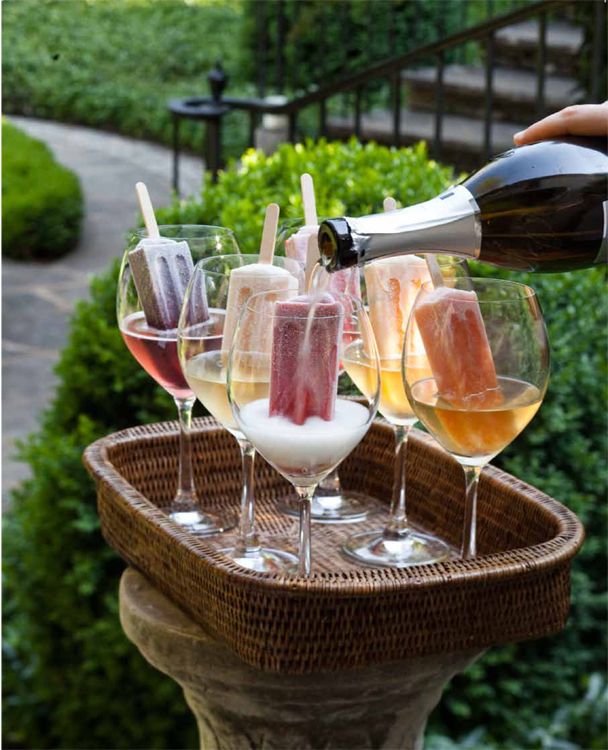 Simply put your favorite popsicle flavors in glasses and pour in some champagne! This combination is instantly refreshing.