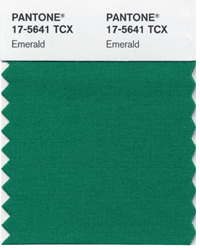 Early this week Pantone announced it's choice for color of the year for 2013 giving that award to #17-5641 – Emerald Green. This is the color that we will see have the greatest influence on fashion, beauty, interiors as well as weddings! A color that last peaked in the 80's, Emerald Green has been making a comeback over the past few years.
"Green is the most abundant hue in nature — the human eye sees more green than any other color in the spectrum," Leatrice Eiseman, executive director of the Pantone Color Institute, said in a press release. "It's also the color of growth, renewal and prosperity — no other color conveys regeneration more than green. For centuries, many countries have chosen green to represent healing and unity."
To us, emerald green has a beautiful rich depth to it and exudes timeless beauty. There are many colors that can be paired with it to give it a fresh youthful appeal, or pair it with other jewel tones to bring out the opulent grandeur.
DC Chick, Lauryn, put together a few inspiration boards below that give several completely different looks using Emerald Green.
Below Emerald Green is paired with a soft ballet pink, a color that might not be the first to come to mind with emerald. Surprisingly, the soft pink pairs beautifully with the emerald giving it a light feminine air that would be perfect for an outdoor Spring wedding!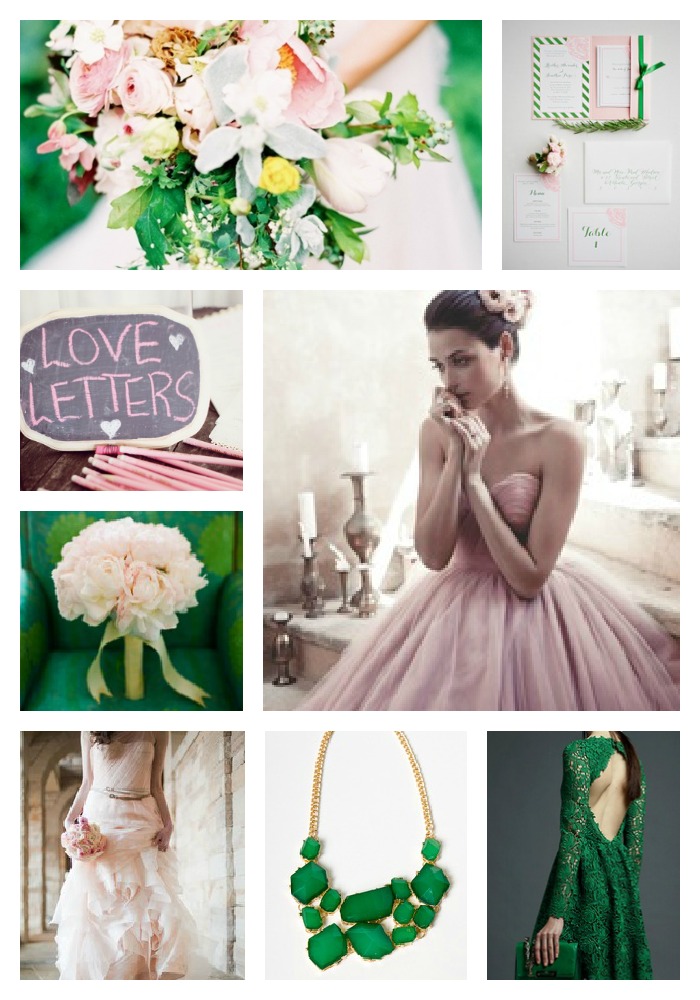 For this second look Lauryn was inspired by the Art Deco Era and paired the Emerald with Black, White and Gold. Chevron, Patterns and gilded gold pair perfectly with the rich Emerald Green.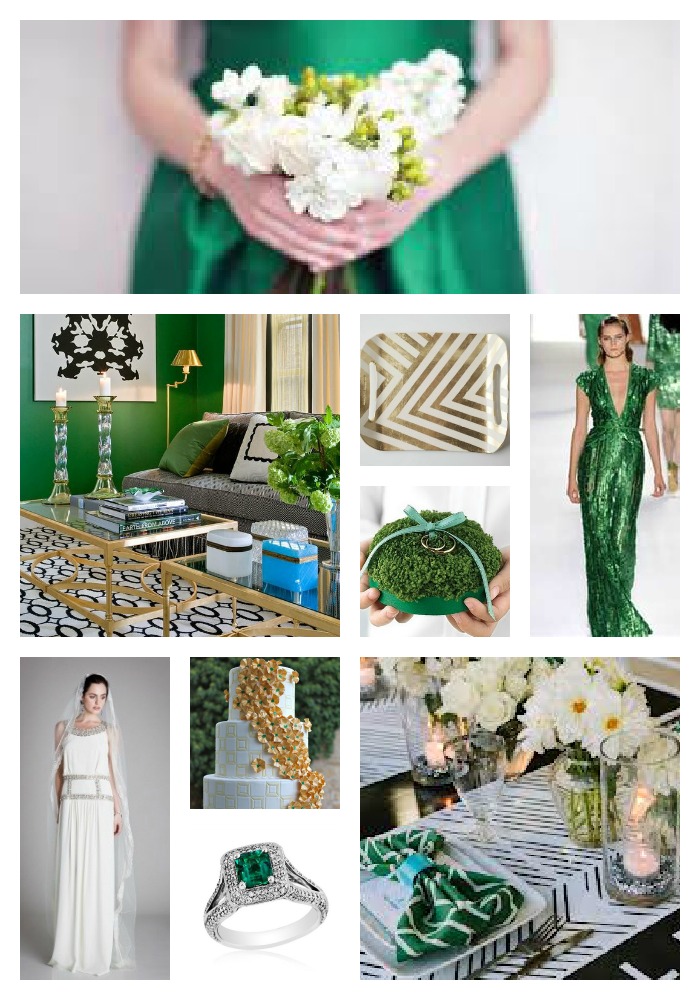 Last, Lauryn wanted to play into the opulence and grandeur that the color Emerald Green naturally exudes. Paired with rich textures, ornate details, beading, golds and the faintest hints of creams and peaches this classic style has a royal feel.