One of the reasons clients turn to wedding planners is for help creating a unique celebration. Sometimes its hard for a bride to invent the wheel on wedding details! Luckily,  Table 6 Productions, doesn't follow the trends… we create our own. So you want proof that the wedding planners of Table 6 Productions are ahead of their time?
This
article
 reminded us of some ideas we gave to our clients years before they hit mainstream! When you are ready to set your wedding or event apart from the rest, be sure to contact us!
1. Have a wedding artist paint your wedding.  We did a gorgeous wedding at the beautiful
Loews Don CeSar Beach Resort
 in 2011 and we hired this amazing scene-scape artist to paint her ceremony and reception.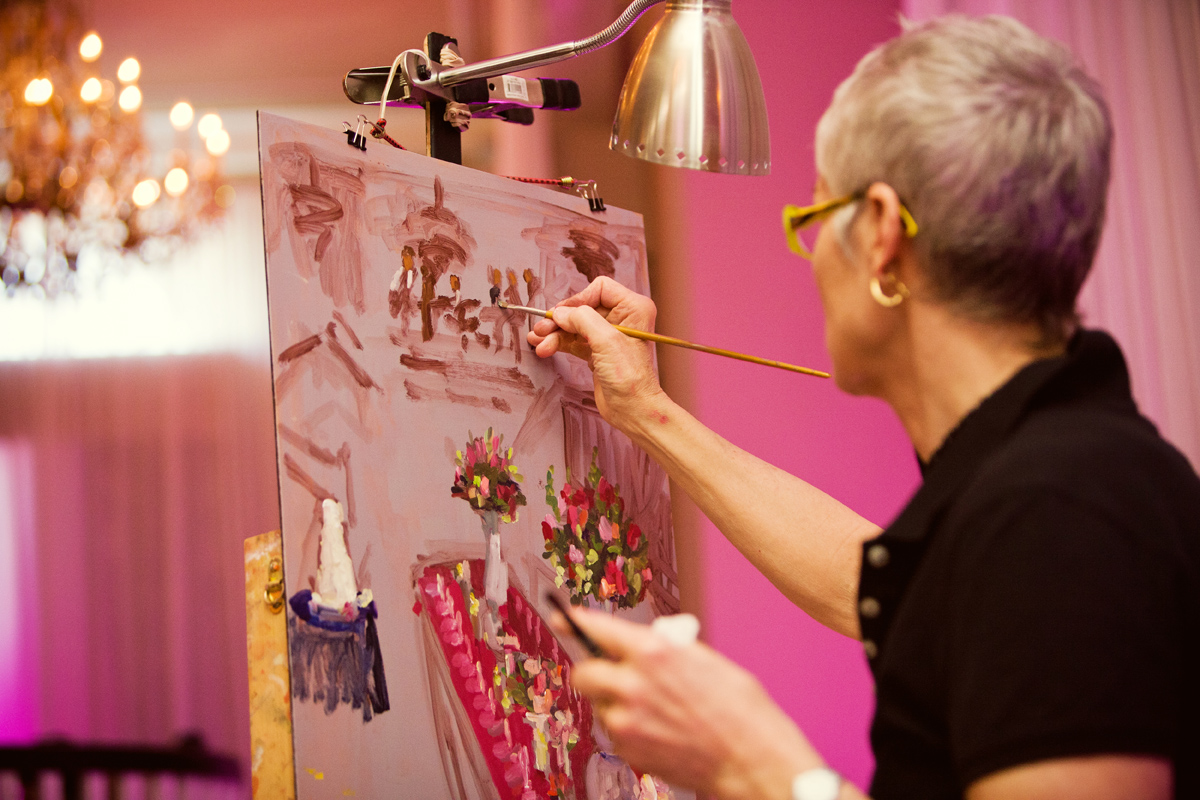 2. Provide a little entertainment for your guests like the "old fashion" cootie catcher.  One of our lovely brides, who exchanged nuptials at
Carlouel Yacht and Country Club
in 2010, loved this idea and we had fun creating it.  We used numbers that represented special moments from the couple.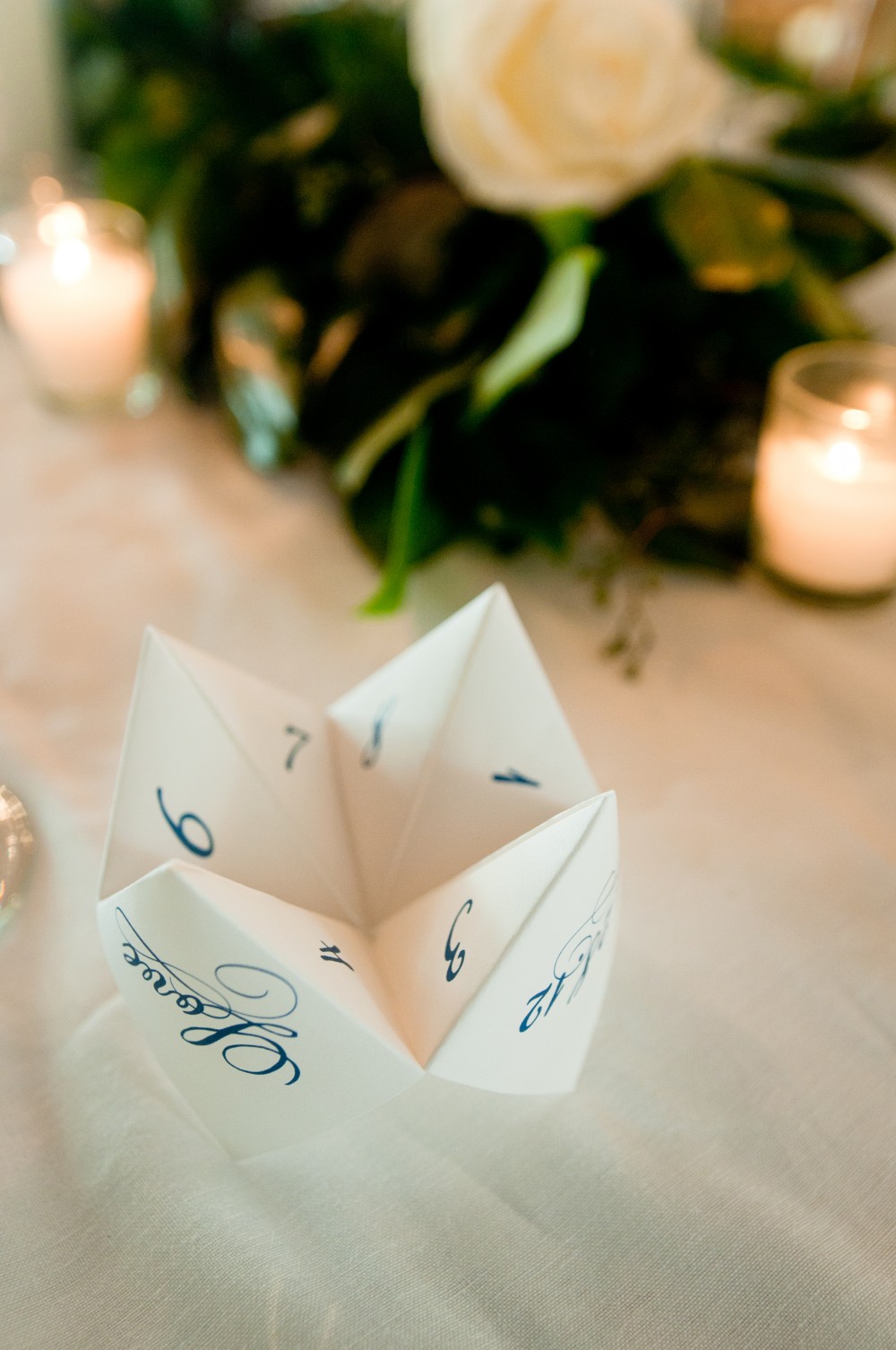 Photography by Gina Leigh Photography
3. Food trucks are so cool if you can hire a caterer that has one or if your favorite food pitstop that will drive their mobile kitchen and prepare some of your favorites foods on location.  This was one we did back in 2012… and trust us, the guests swooned!