Having a robe or outfit for you and your bridesmaids to get ready in serves as more than just a practical element, it is all part of the wedding day story that is being told through photographs. When looking at getting ready photo's of bridal parties side by side there is something so clean and happy about a bridal party that is in coordinating outfits versus one that is just wearing their own regular sweats or pajamas.
Getting your bridal party a little outfit to get ready in is just one more way to spoil them as well as to thank them for the effort, and likely money, that they have put into making your wedding day special.
There are many fun options out there when it comes to what to get ready in, for the romantic/whimsical bride there are patterned silk robes, for the modern beach bride maybe a custom spa wrap and now there is the monogram button down which is perfect for the southern bride.
I've compiled some of my favorite sources to get your bridal party looking good, even while they are getting ready!
Plum Pretty Sugar is by far one of my favorite sources for wraps, robes and outfits for the bridal party to get ready in. These feminine and pretty robes are something that your bridesmaids will wear over and over again. Buy them all the same pattern, or mix it up and get them each a different one.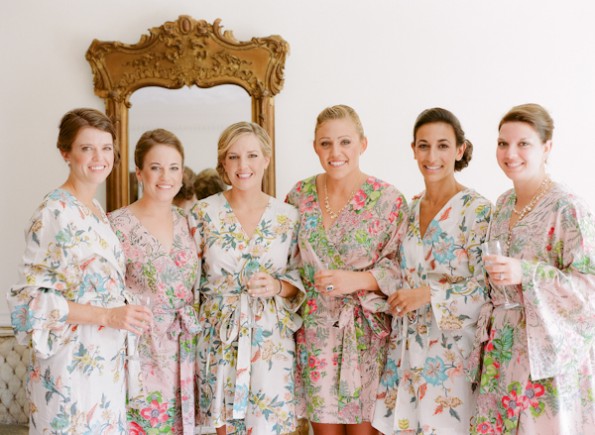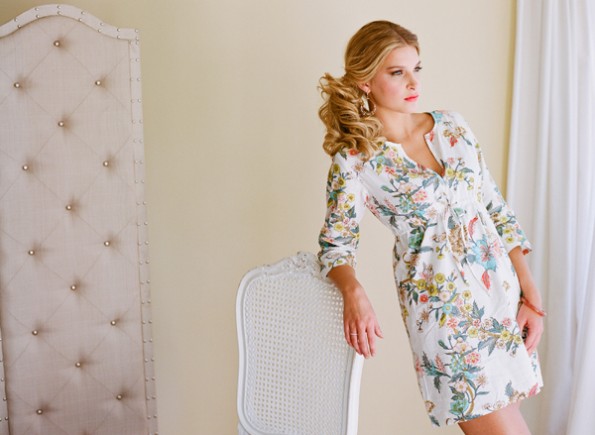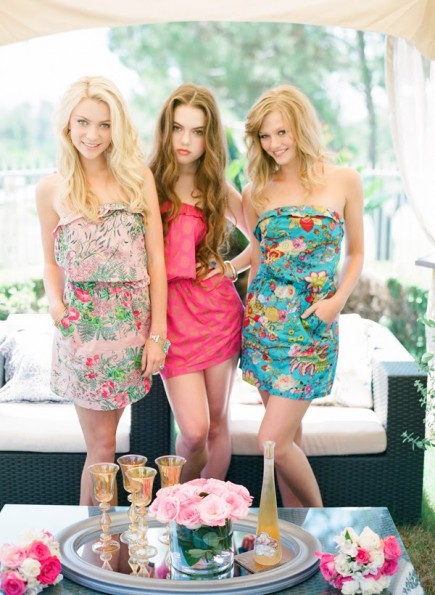 Patterned Robes
In addition to Plum Pretty Sugar, there are some other pretty patterned robe options out there ranging from patterned all over to more subdued with just a pattern trim. Etsy is a great source for finding patterned robes like these from seller Silk and More.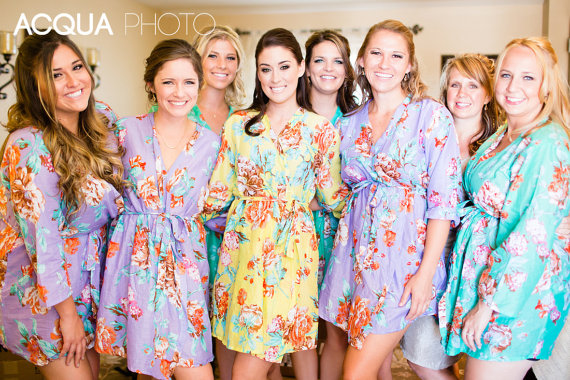 Combining comfort with prettiness, Doie Lounge has a beautiful selection of colors and patterns to match any brides style.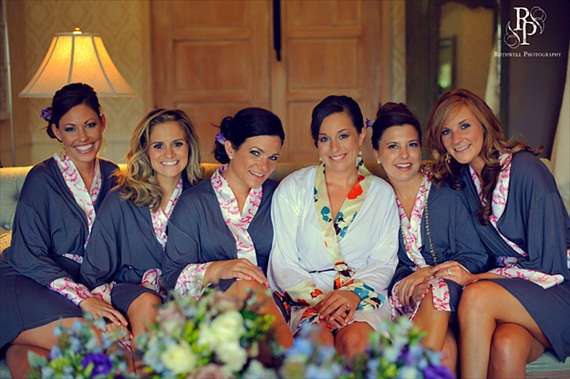 Monogram Shirts
For those wanting something different than the standard robe I love the new trend of monogrammed men's button downs! Look casual and effortless while getting ready with you girls. Available for purchase from a variety of Etsy Sellers, or just purchase on your own and take to a local embroidering place. Think outside the white box, I would love to see a pinstripe shirt with contrasting colored monogram.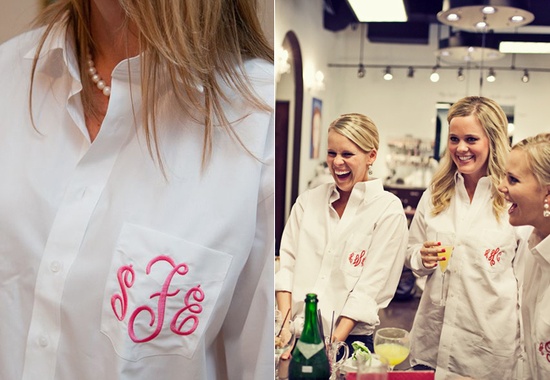 If you are a little more modest this set comes with cute little shorts to wear under your shirt.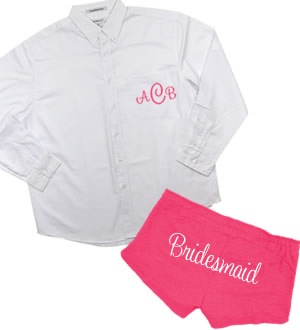 Track Suits
For the modern bride the terry or velour sweatsuit is still a popular option. My favorite website for this, Just Jen, is full of combinations for colors, fonts and styles. There is also a variety of choices for tanks and tee's to wear under your hoodie. Word of warning, as noted on the site, these run small – so be sure to size up!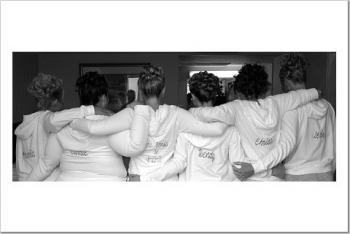 Anything we forgot? What have you seen worn for getting ready or do you have any great sources to share?