Like the rest of us, maybe you have spent countless hours thinking of how you will look on your wedding day…but what about the person standing across the aisle? There are a few essentials to styling your groom we want to tell you about.
A custom-made tuxedo or suit isn't always necessary. You can buy one off the rack and take it to a tailor for fine-tuning, but when it comes down to it, you want a jacket that fits close to the body. Slim is in. At some point in the night, he's bound to take his jacket off, so make sure his shirt is the correct cut. The right shirt should be paired with the right cuff links, which can be an attractive and eye-catching accessory.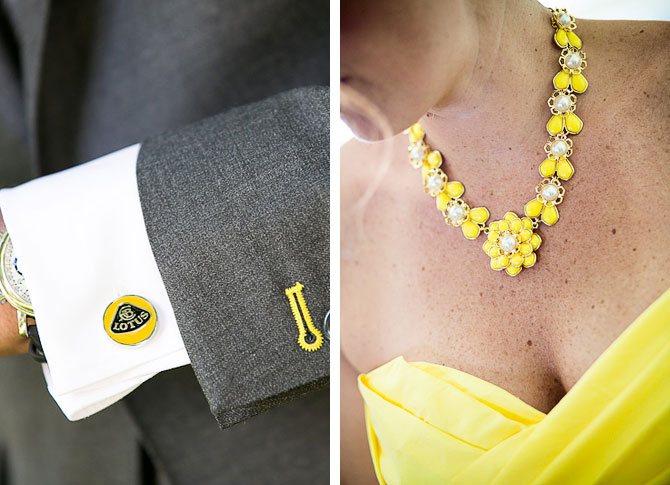 Choosing between a bow and neck tie is a matter of preference, but you can never go wrong with a matte black finish. Of course a color that recalls the bride's flowers or the bridesmaids' dresses is a total wedding staple. While a lot of the focus lies up top, remember shoe polish. A glossy finish is perfect for formal footwear.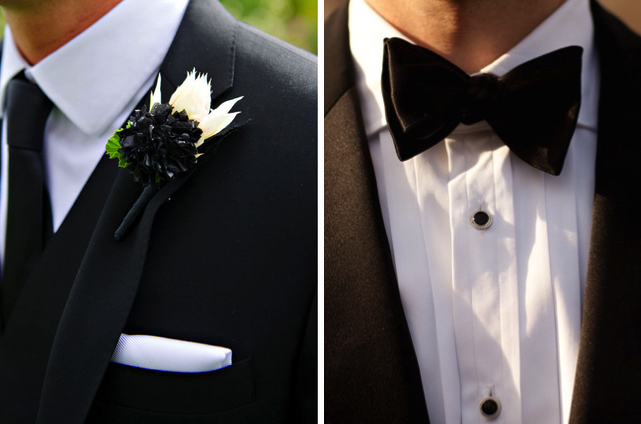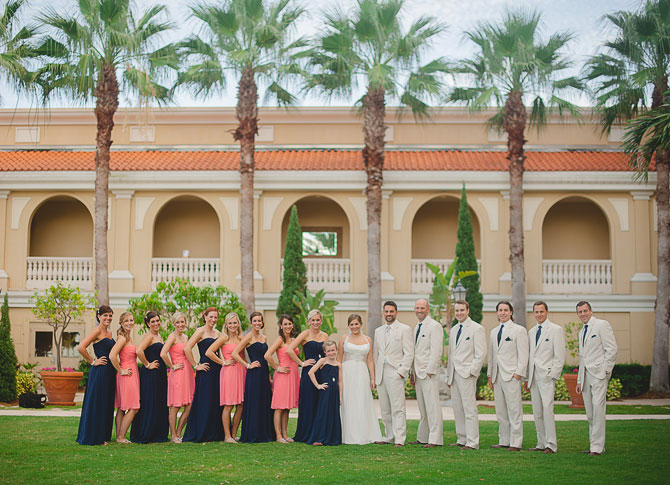 Consider every detail and take a similar approach to styling your groom as you would yourself. For more details, take a look at Ken Downing's tips on Martha Stewart Weddings.
A huge thank you to K. Thompson Photography, Paige Eden, and Divine Light Photography for the photographs!