This week, we will begin our florist guest blog post series! We will be featuring some of our most recommended florists from around the nation and giving them the opportunity to provide our brides with guides to getting better floral and decor come wedding day! Check back every Wednesday to get the latest scoop on trends, tips, and design in the floral and decor industry. To start off, check out what Stephanie Prenatt from FH WEddings & Events has to say:
Hi Table 6 readers!  Allow me to introduce myself!  My name is Stephanie, owner & designer of FH Weddings & Events in Tampa, Florida!  My husband and I work together to create fabulous one of a kind events that reflect each bride's personal style.
When it comes time to choosing & styling flowers for your wedding day it can be confusing.  I have a few pointers that will make it easier for you and get you going in the right direction:
Floral Budget
Have your flower budget in mind so when you sit down with the designer.  This will determine the types of flowers and amount used for your florals.
Be Specific
A good starting point is to let the designer know what flowers you do love.  If you are not sure what flowers you like then tell the designer what style and look you want to create for your wedding day.  A good designer will suggest flowers and vases that will fit the style and look you want.
Don't Be Afraid
Don't be afraid to show who you are.  Even if you aren't a big flower person, your personality should shine in the centerpieces and flower style.
Details Matter
It's not just about the flowers anymore; it's about the small details that perfectly describe each bride's personality. For example… if you want an elegant centerpiece but also highlight your fun personalities, choose elegant florals and then pick a vase that is fun and out of the ordinary.
Love What You Choose
Go with your heart!  If you don't love it, don't choose it!  You know when you love something so follow your heart and stick with what you love when you see it.  When looking through flower options pick flowers and vases that you know you really love.  Stick with it!
No Wrong Answer
You can mix modern and vintage, elegant with whimsy so mix it up and have fun to let guests see who you are.  I tell my brides that you want guests to walk into the room and say, Yep, this is definitely them!
Be Inspired
Look through wedding blogs, Pinterest or Google for inspiration pictures.  Save pictures of centerpieces you really like. Take your laptop or print pictures that have inspired you and you really like.  I encourage brides to show me images they found so I can see a glimpse of what direction they want to go.
Trust
Choose a designer that you know "get's what you want and your style".  A good designer will listen to what you want and come up with ideas that reflect your style.  Choose a designer that has passion for what they do and listens to what you want.
Lastly here are three words to remember….. Love, Inspire and Create!!!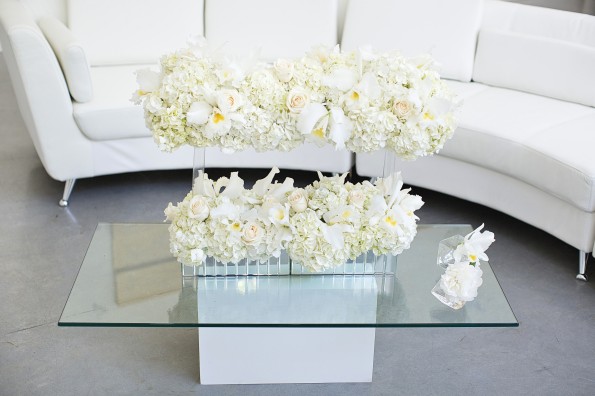 Djamel Photography