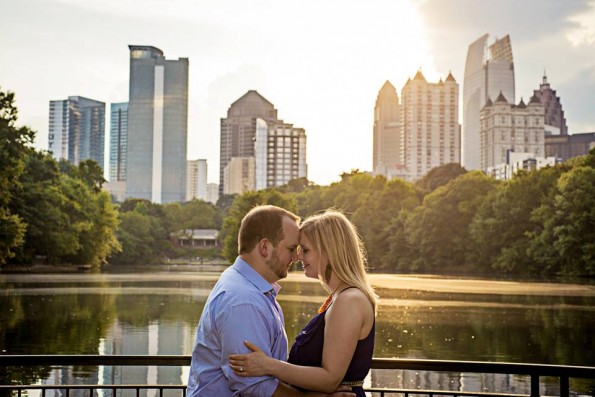 Talk about going big for a proposal! Brandon Copeland went all out when he wanted to pop the question to his beautiful girlfriend, Kristin Kelley. They had met at college, became friends while attending the same church, buddied up with our current clients, Jill and Rob, hired the 6 Chicks to plan their November wedding as well, all before actually getting down on one knee. Why? Because Brandon had a plan – he had invited Kristin to visit his family in NYC and while they were there he made plans to see the Lion King on Broadway, or so she thought. It was all just a cover up because when they supposedly lost the tickets to Lion King they had to go see Cinderella instead where they won a prize to go on stage after the performance and meet the cast. Brandon had the whole cast and audience in on his rouse before he dropped on one knee and proposed in a manner fit for a fairy tale, so he brought her on stage and swore his allegiance to his princess in front of everyone. How stinkin cool is that?! Well done Brandon!
 Photos from the proposal, taken by family members: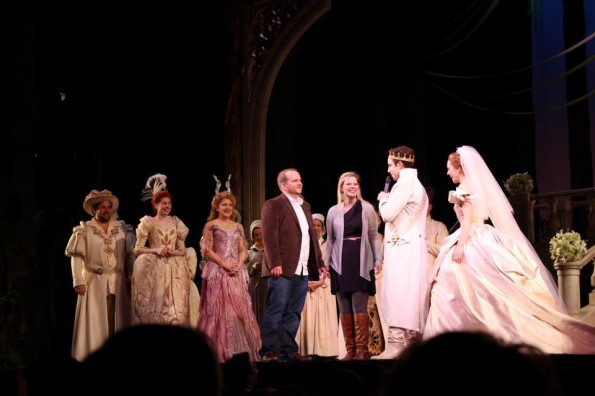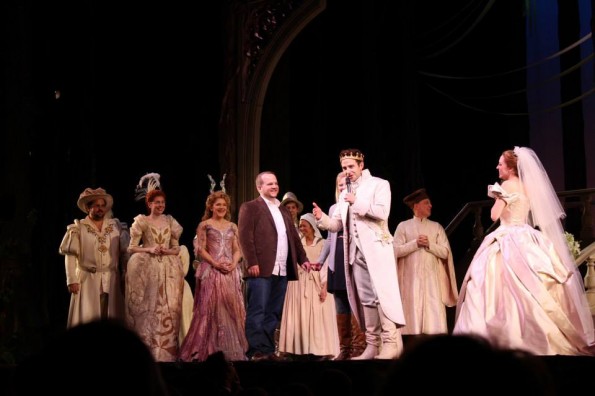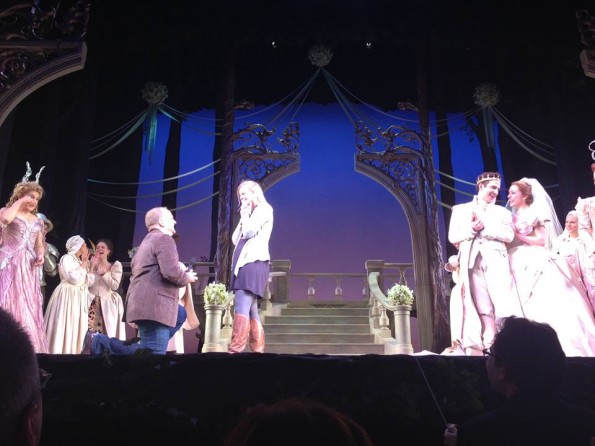 And well done Jason Mundie, from A Dream Within Photography, for taking these gorgeous photos of them in Atlanta to commemorate the occasion.