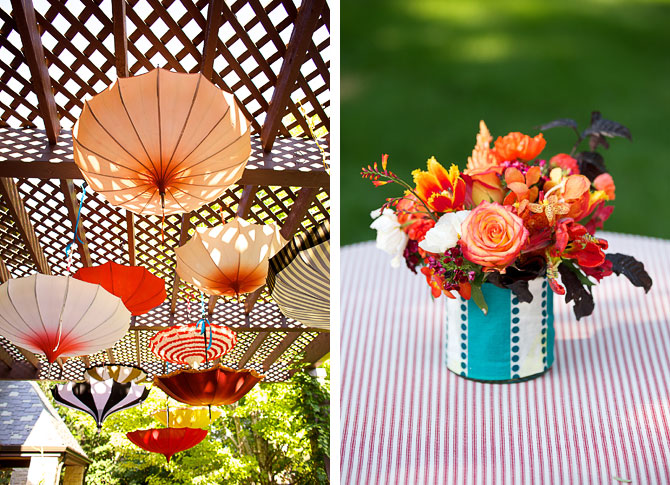 Did you or someone you know get engaged? Congrats! Now's the time to celebrate among your friends and family! The Table 6 chicks are here to create that fabulous engagement party.
We want to mention a couple of things to keep in mind when planning an engagement party. First, it's usually the couple's parents who host an engagement party. If both sets of parents want to throw parties separately, guests should only be invited to one or the other. Typically friends and family should be invited to the engagement party if they are also invited to the wedding. Again, if you and your fiancé are planning a destination wedding it's fine to increase the engagement party guest list to include friends who won't be attending the wedding.
Second, make it clear on the invitation that people don't have to bring gifts. If they do, we suggest avoiding any sort of gift table, so as not to make guests feel uncomfortable who did bring a gift.
Those are just a couple of tips. So, what engagement theme are you going for this year? Something wild and exciting, like a Moulin Rouge circus with popcorn and performances? Or, how about something a little more low-key, like a campfire setting in the woods with s'mores and hotdogs?
Let us help you plan that exquisite engagement party for the bride and groom to-be, right down to the tiniest of details.
For more details about engagement party etiquette, check out this article from SheKnows.
Photos courtesy of Kelly Lane Photgraphy and Jensen Larson Photography.